Hi there!
So Christmas 🎅🏼 is 10 days away, today is the last day before the Christmas holiday and most students have already packed off  to go back home and unwind a hefty first semester. Days and days of piled laundry will finally be done and the sleepless RedBull all-nighters are over (at least for now 😈).
Oh the weather outside is frightful,
But the fire is so delightful,
And since we've no place to go,
Let It Snow! Let It Snow! Let It Snow!
There have been speculations recently in the news about the weather getting very cold this week all around England – Snow cold! Londoners woke up to loads of snow last Sunday especially areas to the north of London. There was also plenty of snow during the week in areas like Essex and Buckinghamshire (Which is just north of Guildford). What about Guildford you may ask? Well, there was certainly hope for some snow last week, but it barely snowed at all! However, that is not a surprise for me because it snowed only once since I came to Surrey, still I would love to play in the snow!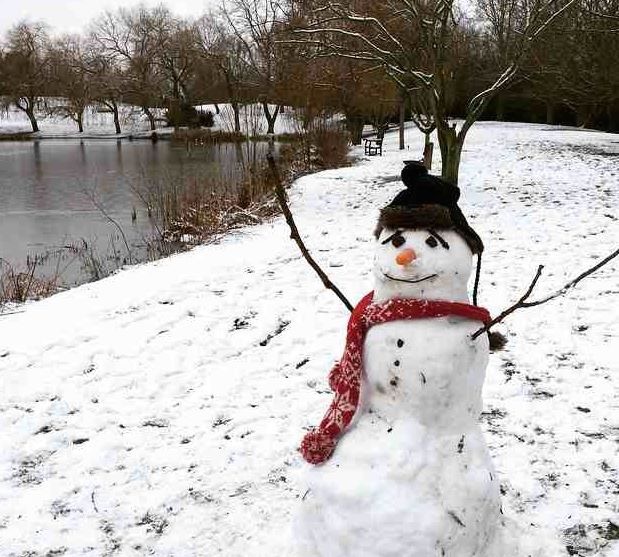 I come from a country where most days in the year are bright and sunny, so I don't usually play in the snow. When the weather app tells me it would snow, I really look forward to it! This may seem odd to someone who is used to snowy weather, just like I'm used to sunny weather that when I first came here, I found it odd that sunny days in England are called 'nice days' while rainy days back in Oman are 'nice days'.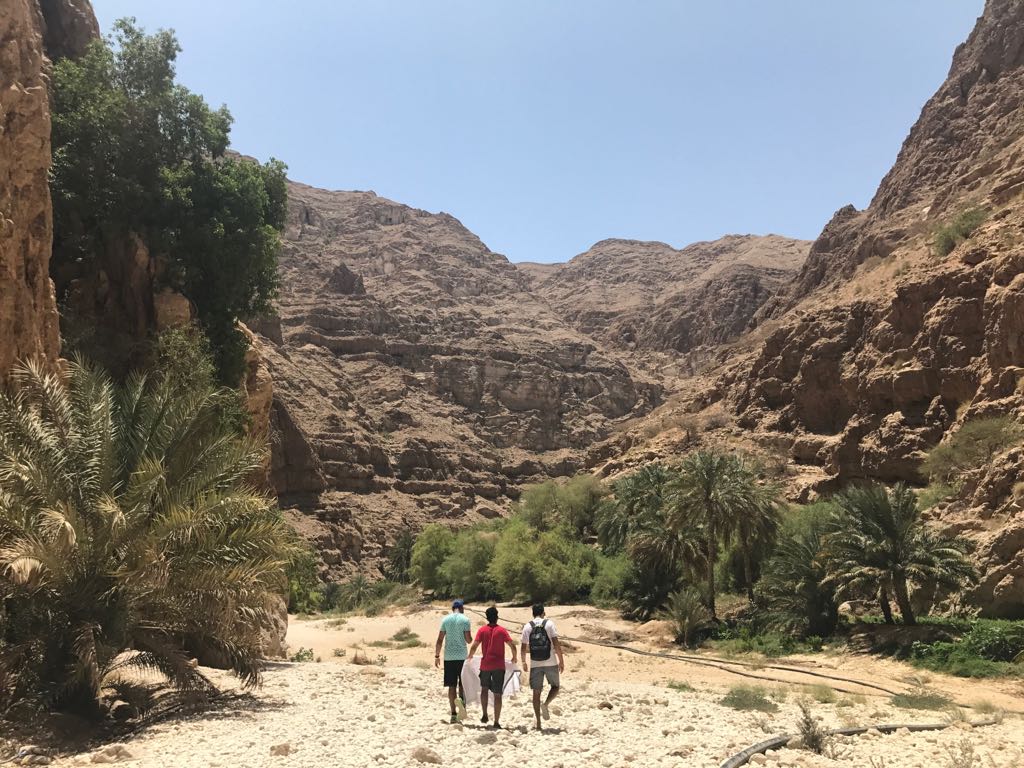 This was one of our hiking trips to a popular natural attraction called Wadi Shab, you make your way through the valley on foot for 40 minutes and continue to swim for another 20 minutes to reach the legendary waterfall of Wadi Shab. Let me tell you it is worth it! The whole experience was new to me! I'm not an adventurer but I surely did feel like it that day, and when you finally reach the waterfall, you do get overwhelmed by the surreal scenery of the place.
Coming to Guildford after spending my summer back home made me realize how different the climates can be around the world. I took this picture in my ski-trip to Bulgaria last year. For this phenomenal scene I had to take a 4km gondola ride to the highest slope (2500m altitude). The real challenge was getting back down to the bottom of the mountain where I started, the slopes were tough and my skiing skills were mediocre but it was well worth it and soon became one of my biggest highlights ever.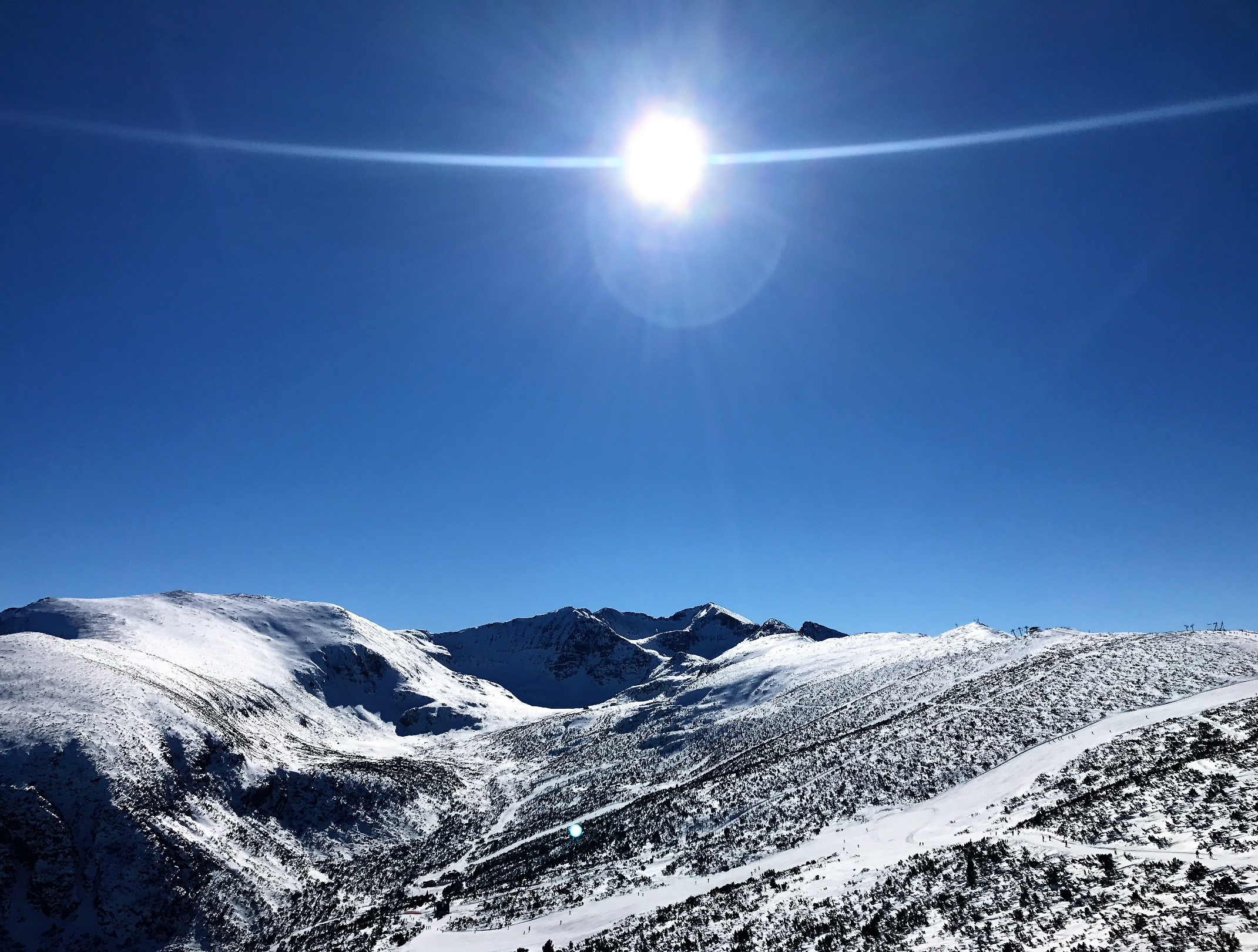 One of the benefits of studying abroad is getting exposed to these different climates and I am so glad to have the opportunity to explore all these various places with all kinds of environments which become a lifetime experience. Now, can you guess where this next photo was taken?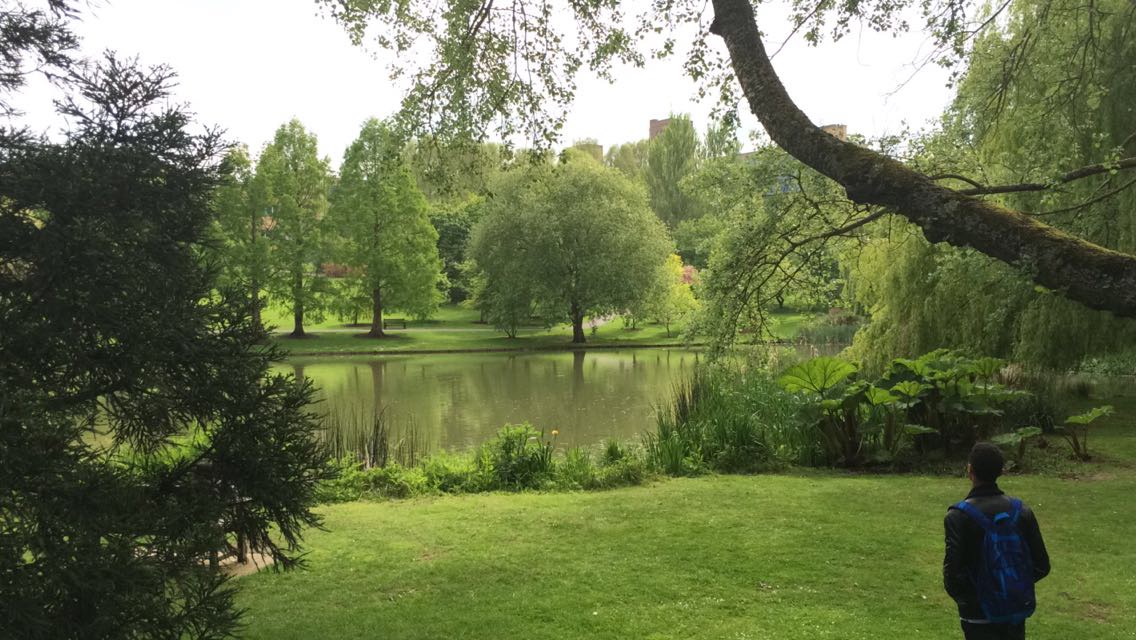 If you guessed University of Surrey Lake, then you're correct!
Happy Holidays!
Sakhar 😀