Hello!
Today I wanted to share with you a very special weekend getaway I was able to take not too long ago with two amazing friends, Heather and Damira. After what felt like a long two months of school, the three of us felt like it was time for a nice relaxing weekend away. We started looking into Airbnbs that would be close enough to bus or train to. We fell upon this wonderful annex in Rudgwick that was on a bus route from Guildford. The family that stayed with had converted the annex above their garage into a wonderful loft with all of the essentials we would need for our getaway. Our host was so thoughtful in making us feel completely comfortable and was very kind in helping us plan mini excursions in her small village. She even gave us some of the cider the village makes together every fall.
We spent the weekend going on walks through the green hills and fields of Rudgwick, having picnics and watching movies while eating yummy treats. It was so wonderfully relaxing and I was so grateful to be able to spend it with my two dear friends. Given that the bus did not run on Sundays to this village we decided to walk along the old railway that connects Rudgwick to Guildford to the next town over that the bus serviced. We had come to Rudgwick to walk and the weather was beautiful so the hour and a half walk was really good. We treated ourselves to a nice dinner once we arrived in Cranleigh.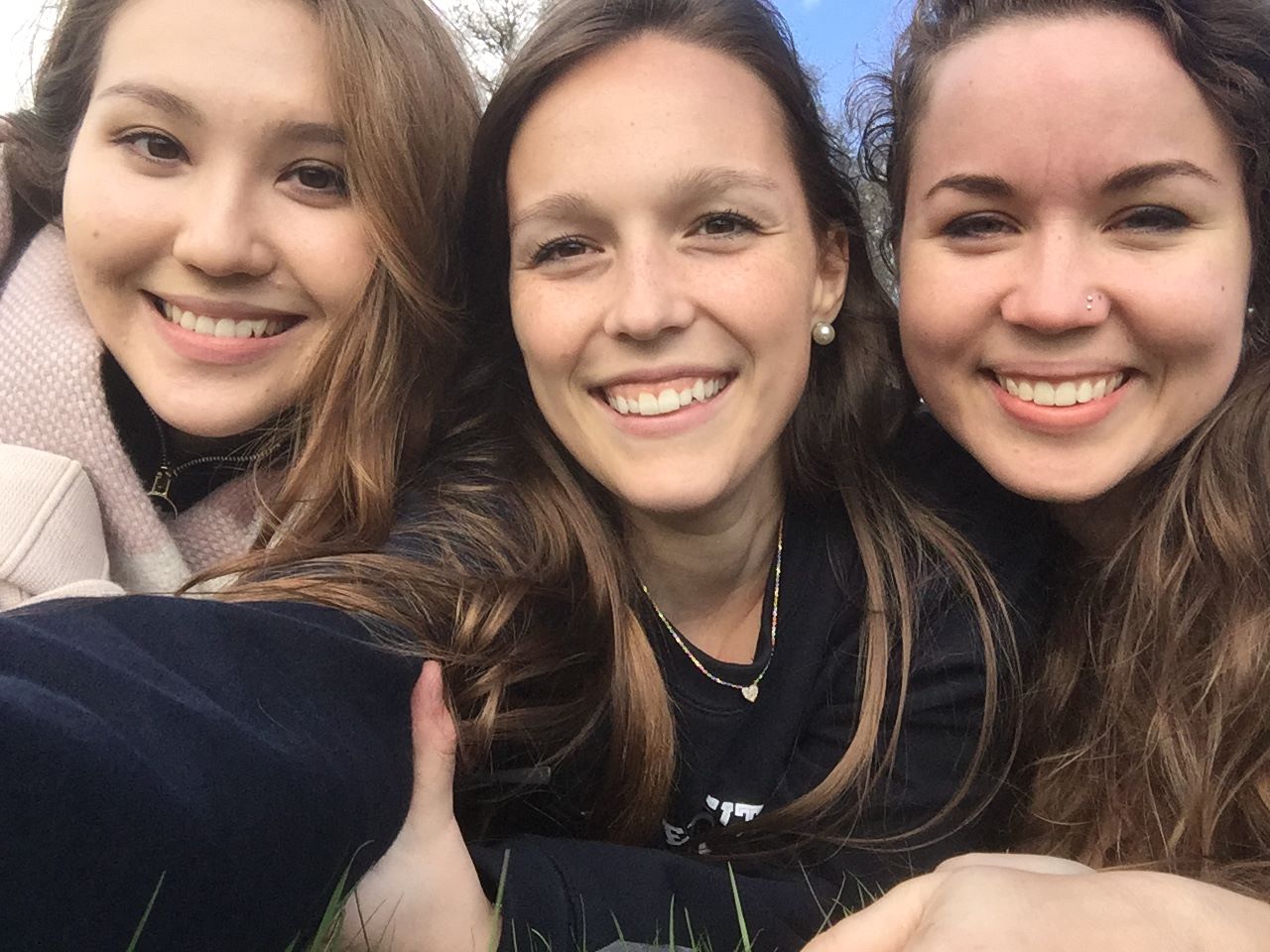 The whole weekend cost us very little and we did not have to go far to feel as though we had fallen into a Jane Austen book.
Cheers!