Hello!
Today I wanted to prepare a list for you in terms of where I shop for what here in Guildford and what are their Canadian equivalents approximately where applicable.
SimplyFresh:

This is the convenience store on campus.
You will find basic groceries, toiletries and take-out food.
The prices are a bit high but the convenience is great.
Reminds me of a higher end convenience store.

Tesco:

Here I mainly buy my groceries.
It is about a 15-20 minute walk from campus.
They also sell some home essentials – I bought my pillows, a plate and mug at this store.
It reminds me of any grocery store.

Appleseed:

Here is where I bought all my textbooks and it is located right on campus.
There is also University merchandise, a big greeting card selection and school supplies.
As I've mentioned in a previous blog post, the textbook prices here are really good.

Primark:

Here you will find mostly clothes and some home decor – I bought decorative pillows and blankets for my bed. (I don't own a duvet but this is a good place to find one).
The prices are really good here.
It reminds me of a tiny Target/Walmart without the food and pharmacy.

Poundland:

The British equivalent to Dollarama or DollarTree.
It is really small however but there is still the basic essentials.

Ryman:

Here I bought my printer, paper and some school supplies.
It reminds me of a tiny Staples.

Robert Dyas:

Here I bought some my kitchenware.
The prices are reasonable and the selection is pretty good.

Boots and Superdrugs:

Here you can find pharmaceuticals, beauty products and toiletries.
Superdrugs is often less expensive than Boots.
It reminds me a lot of Shoppers Drug Mart without the food.

Waterstone's:

Here you will find leisure books and some fancy school supplies.
This is pretty much the British equivalent to Chapters except there is no home decor section.

The White Company:

I have never purchased anything here but if you are looking for more luxurious bedding or home decor this is a good place to look.

Lakeland:

Another store I've never purchase anything at but offers higher end kitchenware.

TkMaxx:
Other grocery stores more in the High Street area are Sainsbury's, Tesco Express, Waitrose and Marks and Spencer.
Here is the directory of all the shops in the Guildford area: http://experienceguildford.co.uk/shopping-guildford.php
I hope this list will prove helpful to you and can help you plan what you want to bring with you and what you would rather leave behind. My next blog post will be about what I decided to pack with me from Canada.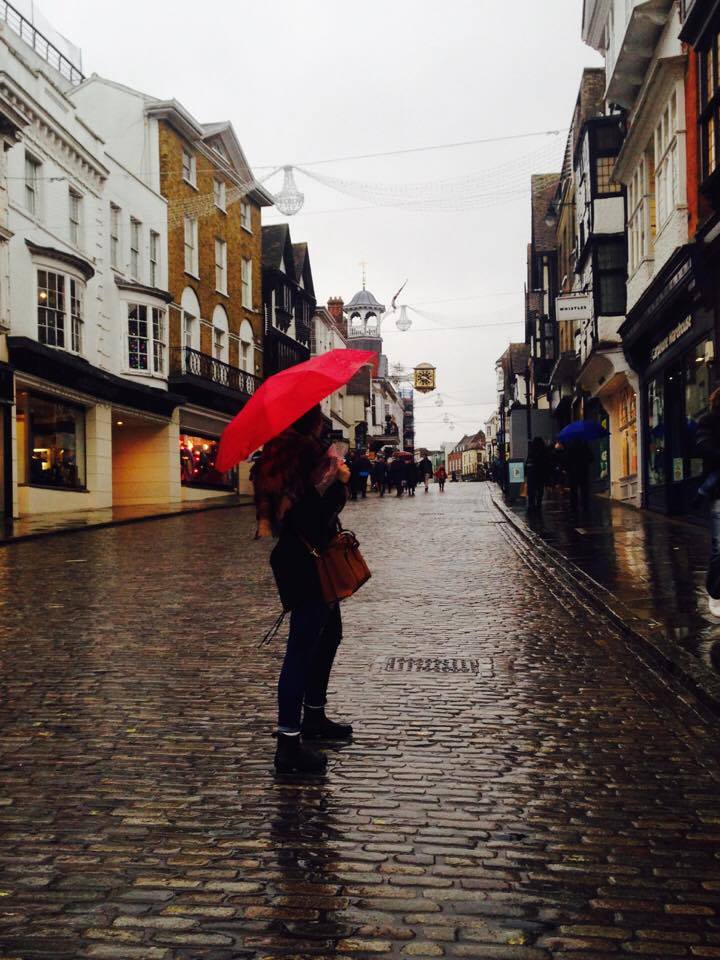 Cheers!