Hello!
Today I wanted to share with you a recent discovery of mine: the Guildford Public Footpaths. I am not sure why it has taken me until after Easter break to find these hidden gems near campus but I am so glad I did. With all of the stress of school and exams, I've found myself taking more walks around town then previously. I recently fell upon a great path that follows the river all the way into this beautiful field surrounded by woods. We have had some incredibly beautiful sunny days as of late and I, as well as many others, have taken advantage of the nice weather to explore.
My friend Heather and I also found a the way up to what we call the Surrey Hill which can be seen from most places in Guildford. This gave us a great view of the Cathedral as seen below.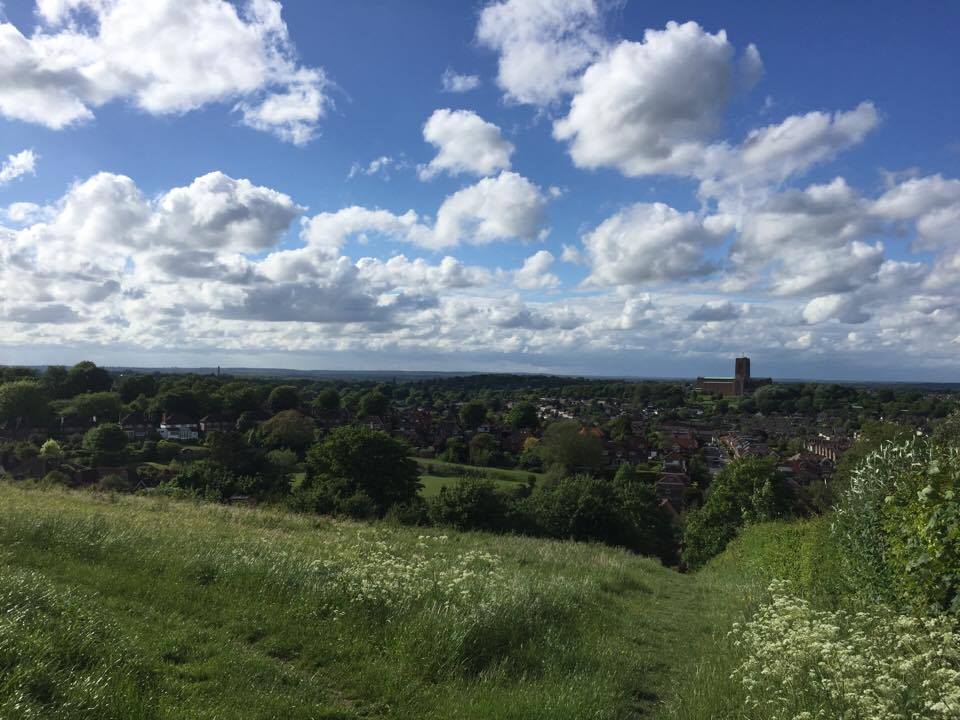 I thought I would include a few links to websites that share different walking paths.
http://www.walkinginsurrey.co.uk/guildford.php
http://www.mapmywalk.com/gb/guildford-eng/
http://www.gps-routes.co.uk/routes/home.nsf/county-walks/surrey
It feels so good to head out and get some fresh air especially after being seated for hours indoors. It's also a great activity for days when you don't have any work and are looking to get more familiar with the Guildford area. I love walking and cannot wait until I am back in England in September to discover more footpaths in the region.
Cheers!