Hello!
These past few weeks have been filled with so many amazing adventures that I thought I would finally sit down and blog about my incredible trip to Finland.
As I've previously mentioned, during the school year I got the opportunity to play for the Women's Football Team. During this time I met Noora who is a really great football player but has also become a wonderful friend to me. She kindly invited me to visit her home in Finland which is an opportunity I simply could not resist. Not short after being given my final exam schedule I booked a ticket and eagerly awaited my departure date. I also decided to book a flight back to England that had a long layover in Copenhagen, Denmark so that I would have time to explore another city.
My trip to Finland was honestly such an incredible experience and I am so grateful to my friend Noora for having been such a generous host. During my time there I was able to visit Helsinki but also several smaller towns such as Tampere, Turku, Lohja, Tammisaari and Kirkkonummi. Everywhere I went noticed similarities between Canada and Finland, especially in the nature and the landscape.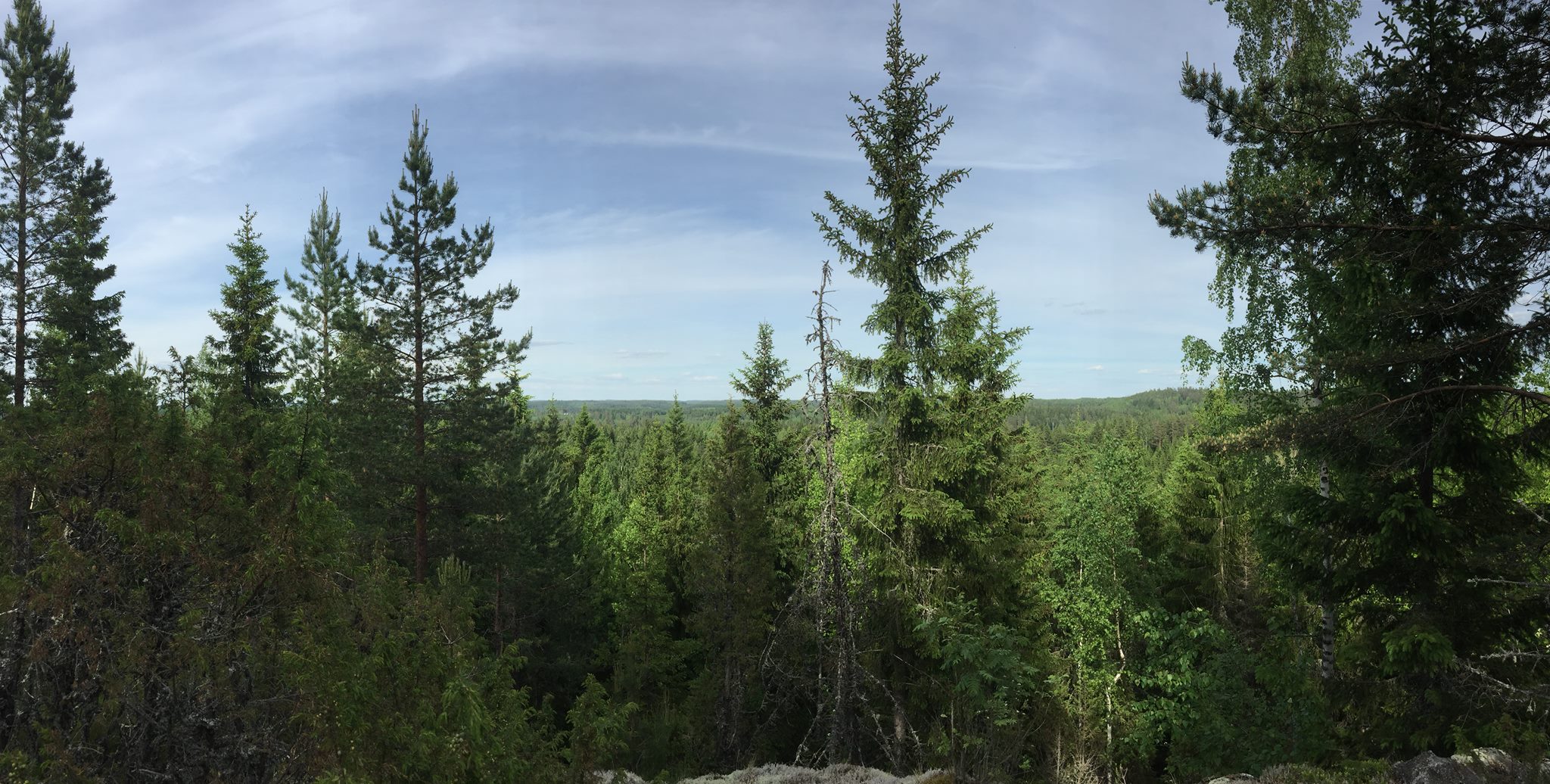 Here is a list with pictures of some of my favorite places I visited but also favorite moments I got to experience in great company.
In Helsinki, I took a ferry to the UNESCO World Heritage Site called Suomenlinna. This was my first day in Finland and I was on my own visiting a new place – it was a bit daunting. But I have to say that it was so incredibly peaceful to simply walk around this beautiful place and my own pace and with only my thoughts. Having just come out of exams and a big move, it was quite special to be on my own with no responsibilities.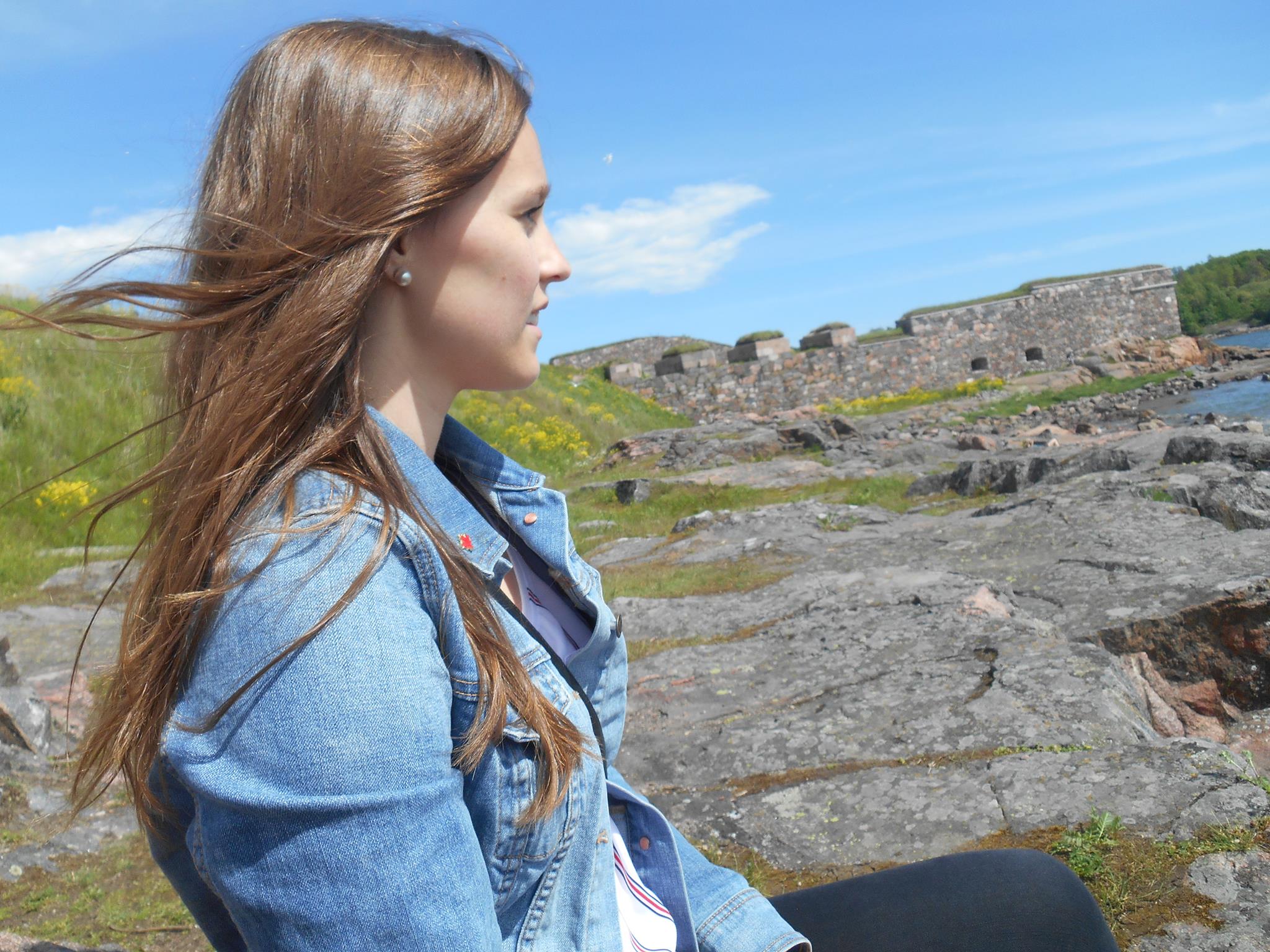 I was so grateful to be able to meet Noora's family and her boyfriend's family as I was not only invited to a family dinner where I tasted traditional Finnish food, but I was also invited to experience a Finnish summer cottage stay. Both families were so incredibly kind and welcoming, I was and still am completely overwhelmed with gratitude.
As you may already know, using the sauna is a very big part of Scandinavian culture, especially in Finland. This was something so fun to experience with Noora who was so excited to share this bit of her culture with me. I was able to not only try the typical home electric sauna, but I was also able to try the more traditional wood-burning sauna at the cottage. This was a really great experience as we used the sauna around midnight when the sun was just setting (barely setting might I add) and we ran into the lake to jump in the cold water before heading back into the hot sauna. I felt like a true Finnish sauna user.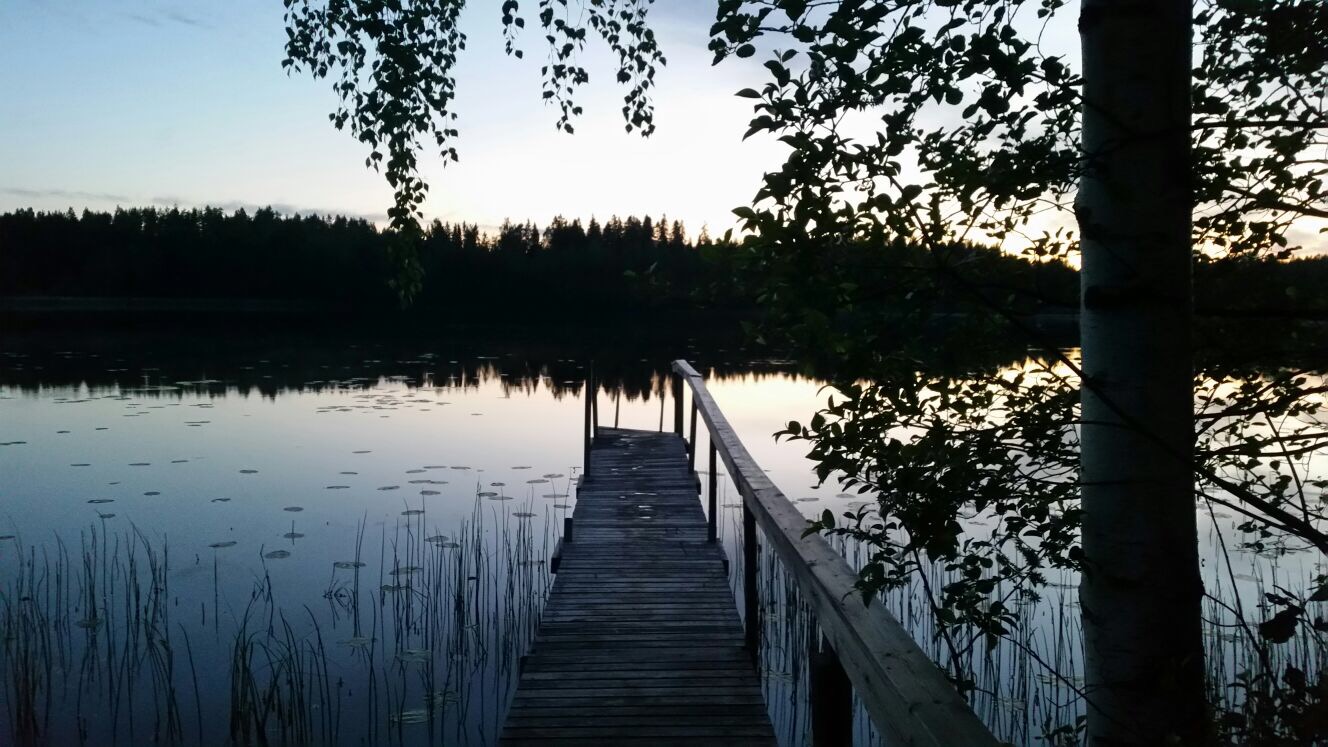 On my last day in Finland, Noora and I decided to explore on more city. We did not really have any set plans and just decided to explore and see where we ended up. Well this laid to one of my favorite moments of the trip where Noora and I just drove through the countryside until we ended up on a hill where hidden in the woods was this beautiful courtyard building called Hvittrask. Today the building is now a museum and restaurant but was originally built in 1901 as the house of three architects. As the restaurant was empty, Noora and I had the whole grounds to ourselves to explore which was really special. I am so happy we decided to just go with the flow and explore as it lead to some hidden treasure.
Some of the foods I got to taste were Finnish chocolates from Fazer, summer strawberry cake, fish, mustikkapiirakka (or blueberry pie), lohikeitto (salmon soup – sooo good), karjalanpiirakka (rice and potato "pies"), omenalortsy (sort of apple donut), korvapuusti (cinnamon bun), different types of rye breads and yogurts, among so many other delicious foods. We even made crepes on the camp-fire at two in the morning which were then served with fresh strawberries, jam, vanilla ice cream and whip cream. Everything was so fresh and delicious. I was so incredibly happy to find that the grocery store near my house in Guildford carried the same yogurt I've fallen in love with.
I feel like every single day I spent in Finland was incredible, and I truly enjoyed every minute of it. I feel as though I could go on and on about all the wonderful moments Ishared with my friend Noora, but I think I will leave you here with some more pictures. I am so grateful to be able to study abroad where I get to meet knew people and explore more of this beautiful world.
I also want to thank Noora once more for her incredible hospitality and friendship.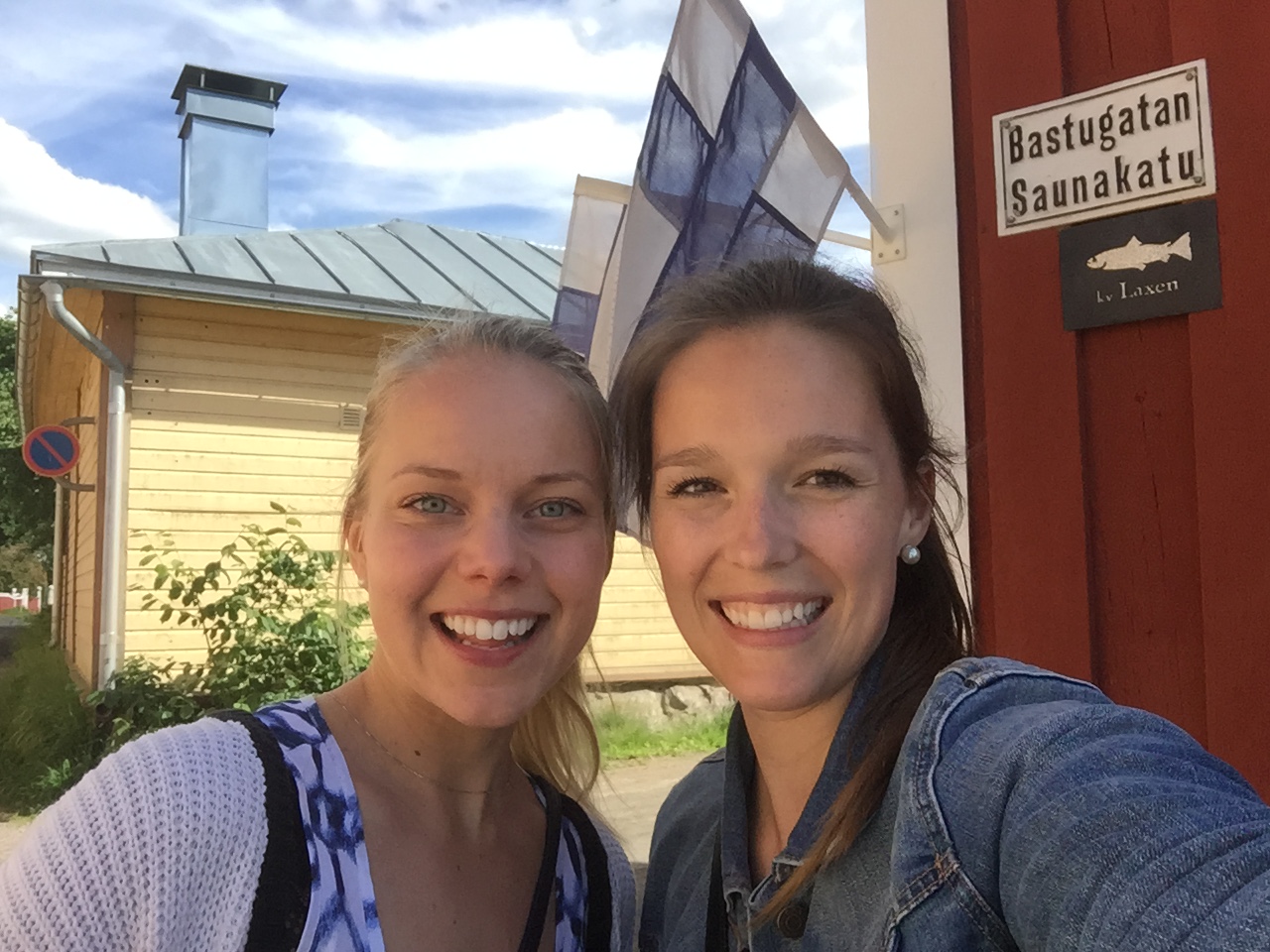 xox
Cheers!