Hello!
Once again, given my excitement about going home for Christmas and the approach of the month of December, I thought I would share some more Christmas festivities.
I am very lucky to be living with my cousin Gabrielle here in Guildford. I am even luckier to have her sister, my best-friend Victoria, studying in the UK as well. She is undertaking a masters in Speech Pathology at the University of Sheffield. This means that every once in a while we can all get together for a weekend and have some family time. This was such a weekend.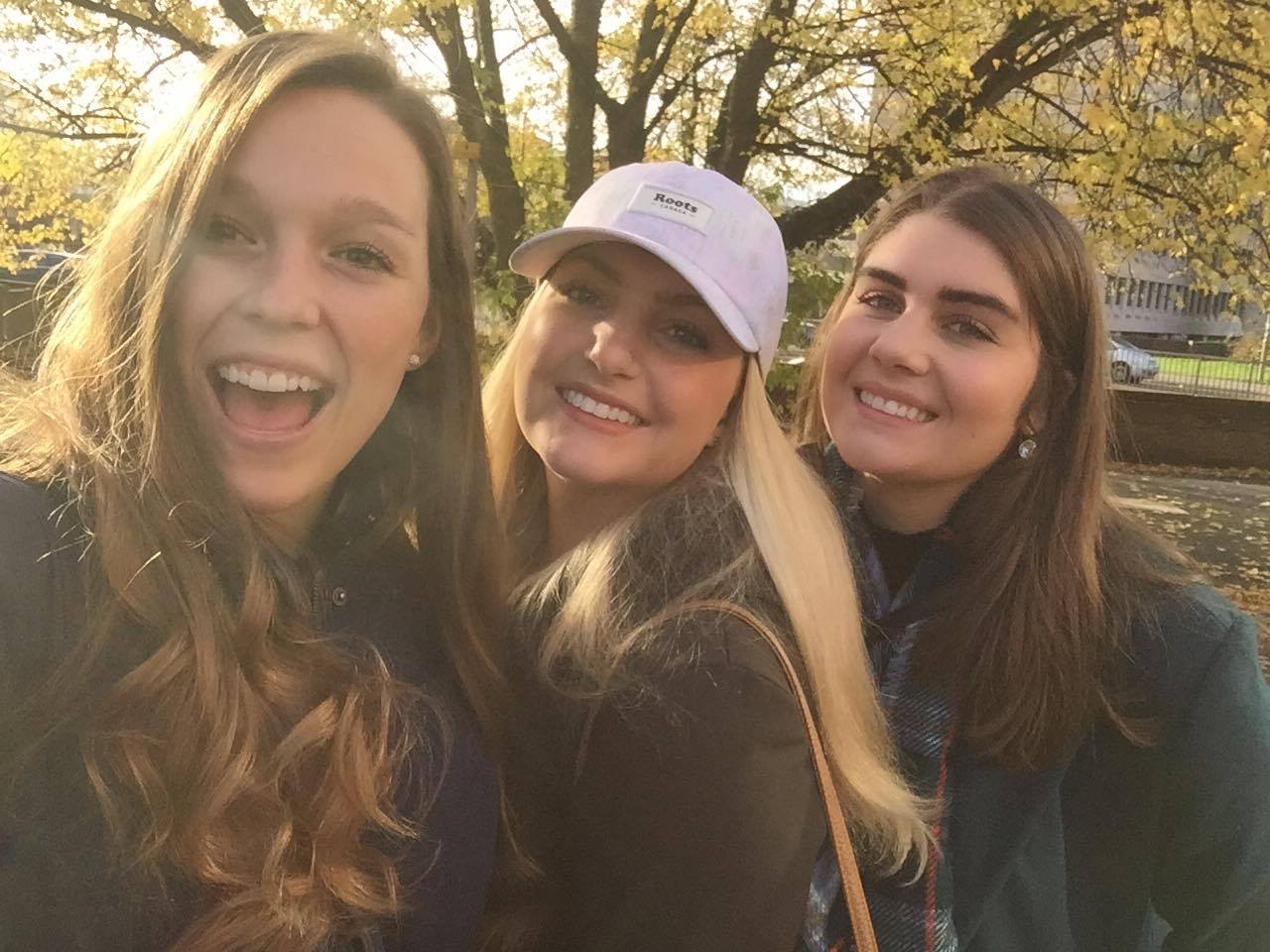 On top of daily movies, hot chocolates and good conversations, we were also able to get out and have some Christmas fun. We first got a little bit of Christmas shopping done. Town is a great place to find gifts for the entire family at all levels of budget.
We then headed to lunch at the King's Head which is one of my favorite pubs as it is over 500 years old. On our way out we spotted a Christmas craft fair in a church nearby. There were about 20 vendors offering their beautiful crafts for sale. There was glass art work, paper creations, yummy food and much more. I even found a Christmas ornament that I am very pleased with.
We then headed home to get some work done before we left for our ice skating booking. The Village in Guildford, which is a small Christmas Market in the heart of town, has opened an ice skating rink which is obviously perfect for us three Canadians. It was so much fun to be out in the cold air, skating around and having a laugh.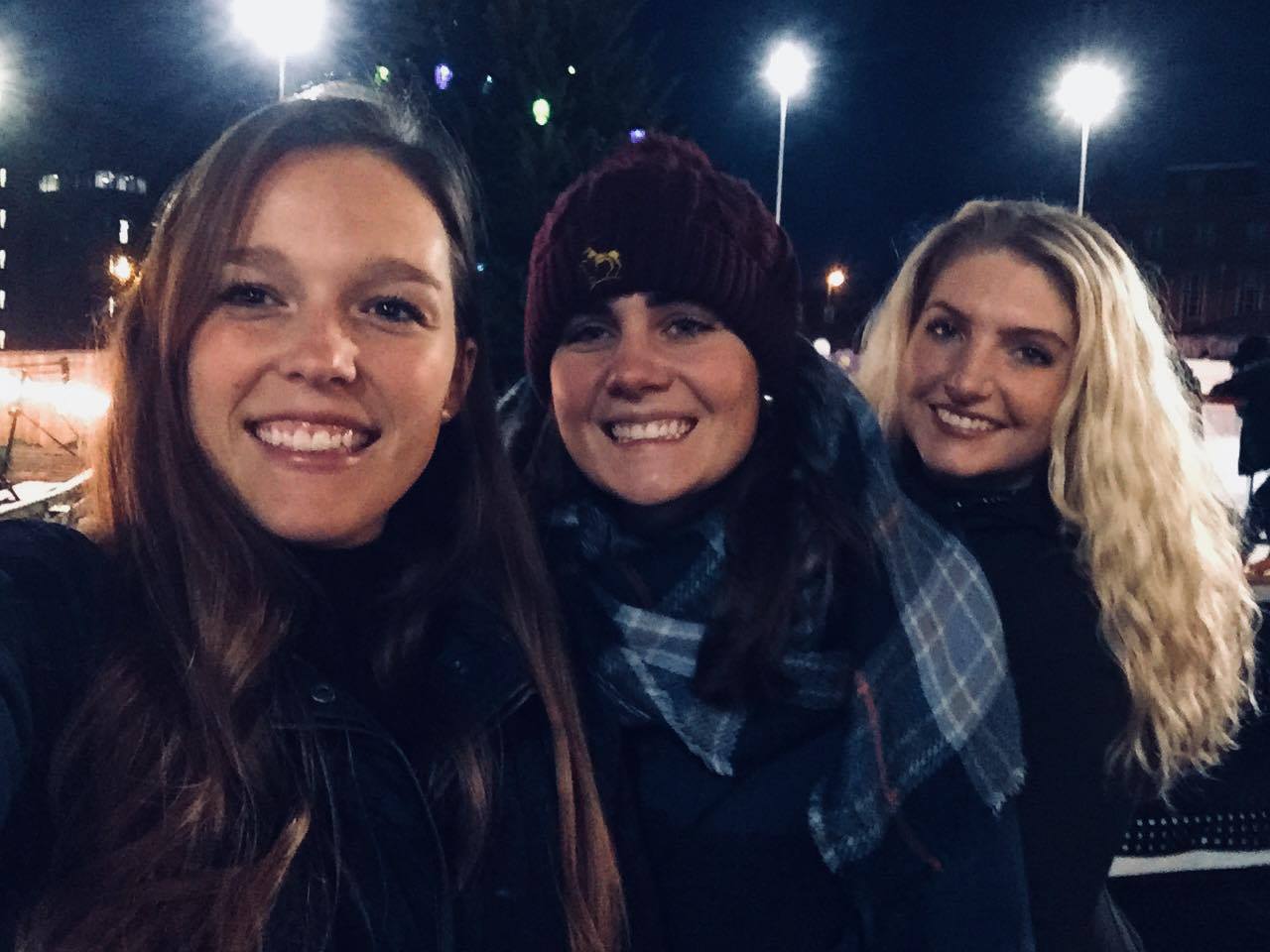 After skating we were obviously very excited for dinner which we had booked at the Weyside for Sunday roast. We sat near the fireplace and had some delicious food. The Weyside pub is one of my favorites in Guildford as it sits along the river and has a cozy setting.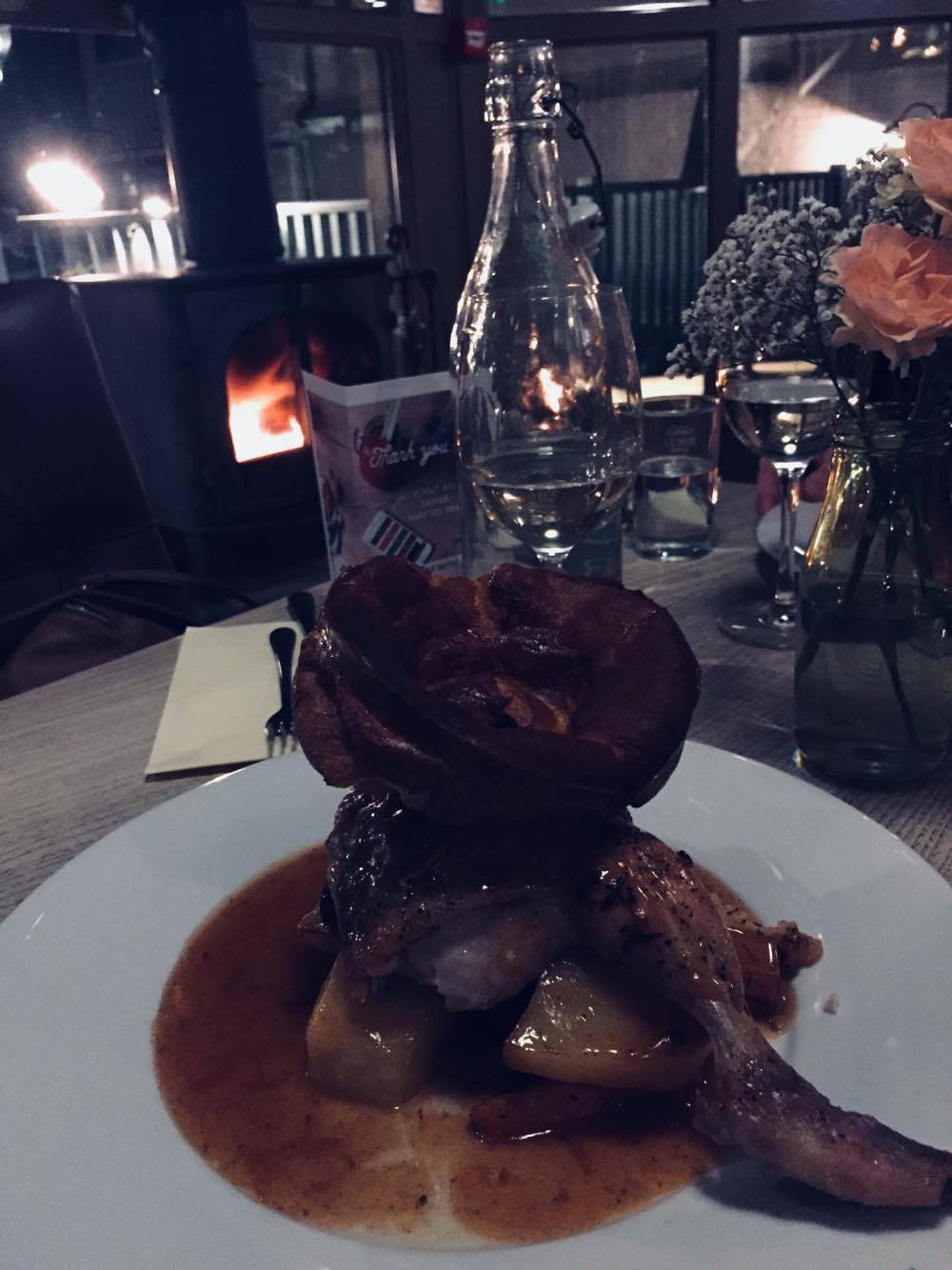 It is too easy to get all wrapped up with the craziness of school, thus I find it so important to take the time to have fun, explore and spend some time with family and friends. Guildford has so many activities to offer, especially during the Christmas lead-up that it is easy to find something for everyone.
Cheers!