Hello again! As a little break from school work, my flatmate Gabrielle and I thought we would travel into London to attend Aladdin on West End. We were joined by one of Gabrielle's friend Izzy who is also a Disney fan. We were all excited to witness the spectacularly sparkly show and listen to some classic Disney music. We were absolutely not let down. The costumes and sets were truly dazzling and at times almost blinding. The actors were all very talented, but the star of the show was definitely the Genie. In all, it was a great show.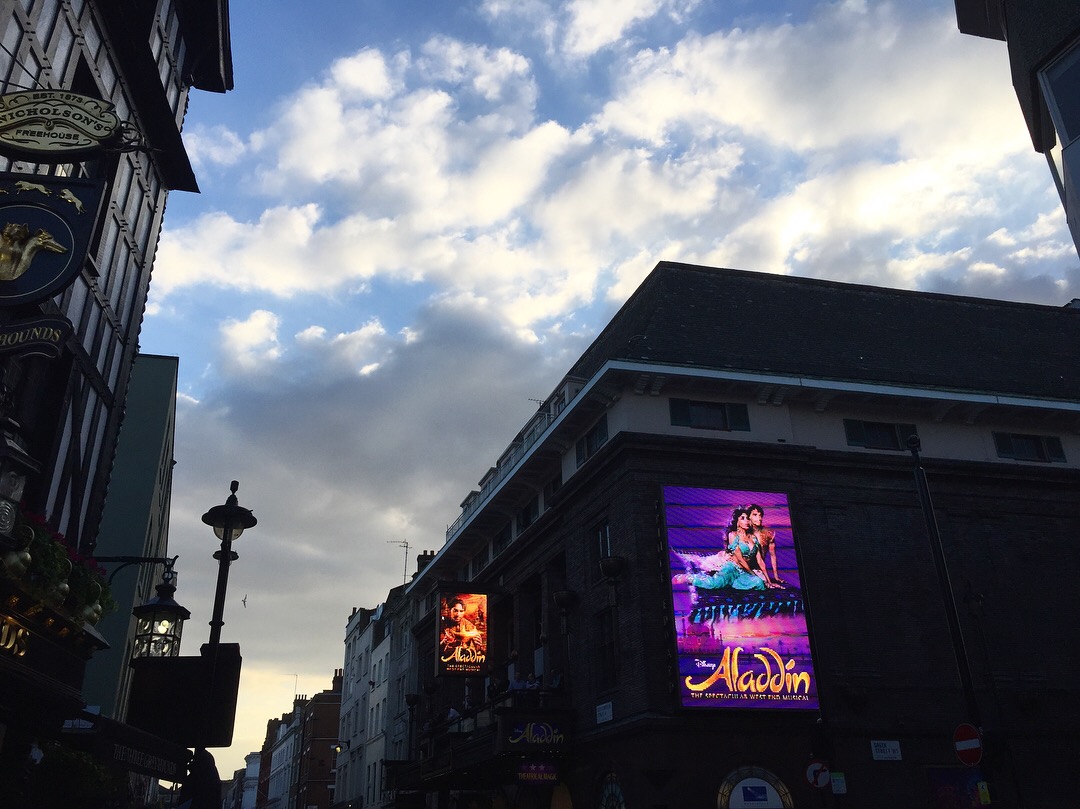 I truly love the energy that engulfs the West End of London at showtime as the streets are bustling with excited theatre-goers.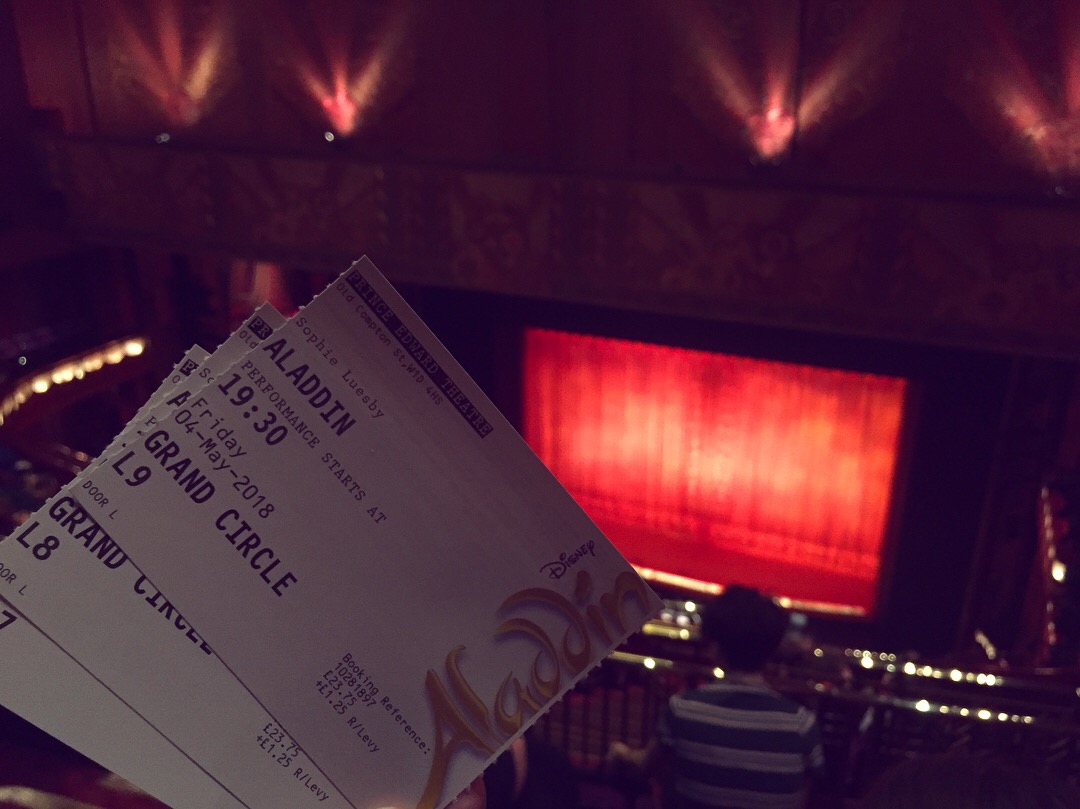 Sometimes it is as though I forget how easy it is to travel into London for a quick getaway from Guildford. It is easily accessible with the train station being only 10 minutes from campus. I definitely recommend checking out the West End Theatre scene while you are here.
Cheers!