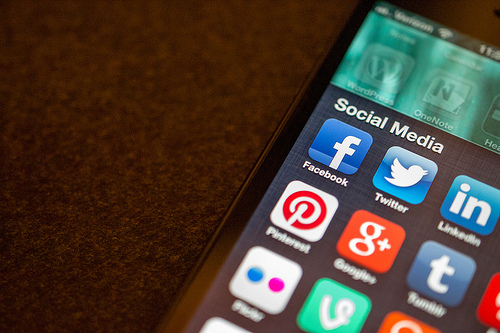 This post summarises the argument I presented at the roundtable of the same title convened by the School of Politics on the 24th February 2014. On the panel were Sam Cooke, Ciaran Gillespie, Nikos Gkotsis and Katharine A. M. Wright. You can join the debate via #SurreyPolitics.
The argument that social media has increased political participation is one which has gained a lot of traction in the last few years. A growing body of literature has emerged to examine the positive impact social media has had upon increasing engagement in politics through political campaigns (See: Cogburn and Espinoza-Vasquez, 2011; Zúñiga, Jung and Valenzuela, 2012). Others have suggested that social media is not as revolutionary as some may suggest and that it is no more useful a tool to increase political engagement than other more traditional media (Baumgartner and Morris, 2011).
However, this latter argument fails to take account of the groups which are engaging with social media over other forms of media. Figures from 2008 suggest that 60% of readers of UK newspapers are male (with the notable exception of the Daily Mail and Daily Express). While the readership of the Economist and Wall Street Journal is dominated by men (73% and 71% respectively). This should be of little surprise given that men dominate the content of newspapers (with the exception of lifestyle features).
Social media is also gender imbalanced but in contrast users of social media are more likely to be women who account for 62% and 58% of twitter and facebook users respectively. There are a number of explanations for why this may be – but what is clear is that social media is a readily accessible medium through which users can engage in or follow debates relevant to their interest.
However, there are a number of reasons why we should be cautious before stating that social media has achieved a revolution in widening opportunities for political participation and representation.
Despite the fact that women may make up the majority of twitter users, it is important to note that they are not necessarily counted among the opinion shapers. A study compiled by the Office for National Statistics and Eurostatranked just 17 women among the top 100 influential twitter users (and just 1 in the top 10).
It is important therefore to ask who is being represented and whose voices are being silenced. One factor which certainly plays a part in silencing women on social media and which could in fact serve to further exclude women from political participation through social media is the emergence of trolls.
Trolls are defined as 'an abusive or obnoxious user who uses shock value to promote arguments and disharmony in online communities.'  Their victims have included prominent academics, MPs and feminist campaigners (Prof. Mary Beard; Stella Creasy MP and Caroline Criado-Perez) – who have been subjected to targeted abuse by individuals. Despite a number of prosecutions they remain a feature of social media around which women must navigate. Social media certainly opens opportuntiies for new forms of political participation but as these high profile cases have demonstrated women with opinions are not welcomed on such a medium, especially when they are challenging the status quo. A real concern must be the number of women who do not engage with social media because they quite reasonably do not want to be faced with such misogynist abuse.
Social media has opened opportunities for new forms of political engagement and has expanded opportunities for increasing political representation and participation. However, it is necessary to consider the limitations to women's engagement in social media – women may be overrepresented on twitter and facebook but they must navigate significant obstacles to have their voices heard. Wider societal changes are needed for social media to achieve its potential as a tool for enhancing political participation and representation.