It's been a busy month in Brexit-land, with a General Election that produced an unexpected result and the opening of substantive negotiations under Article 50. Tomorrow is also the first anniversary of the referendum, so this is a good point to take stock (including this fine report).
With this in mind, I've updated all three of my infographics to reflect developments. These cover the timeline, progress and barriers to agreement.
The short version of these is that the Commission is very much in the driving seat, with its model for sequencing, negotiation rounds and substantive focus all being taken on by the UK at the opening meeting between Michael Barnier and David Davis this week.
By contrast, the UK looks to be in an even more uncertain position than before. Unless and until a formal agreement is reached with the DUP, the Conservatives will find themselves living on a day-to-day basis in Parliament, exposed to rebellions on all sides. Little short of a new General Election will resolve this uncertainty, albeit at the price of another hiatus in negotiations.
As ever, feel free to share and use these: comments always welcome.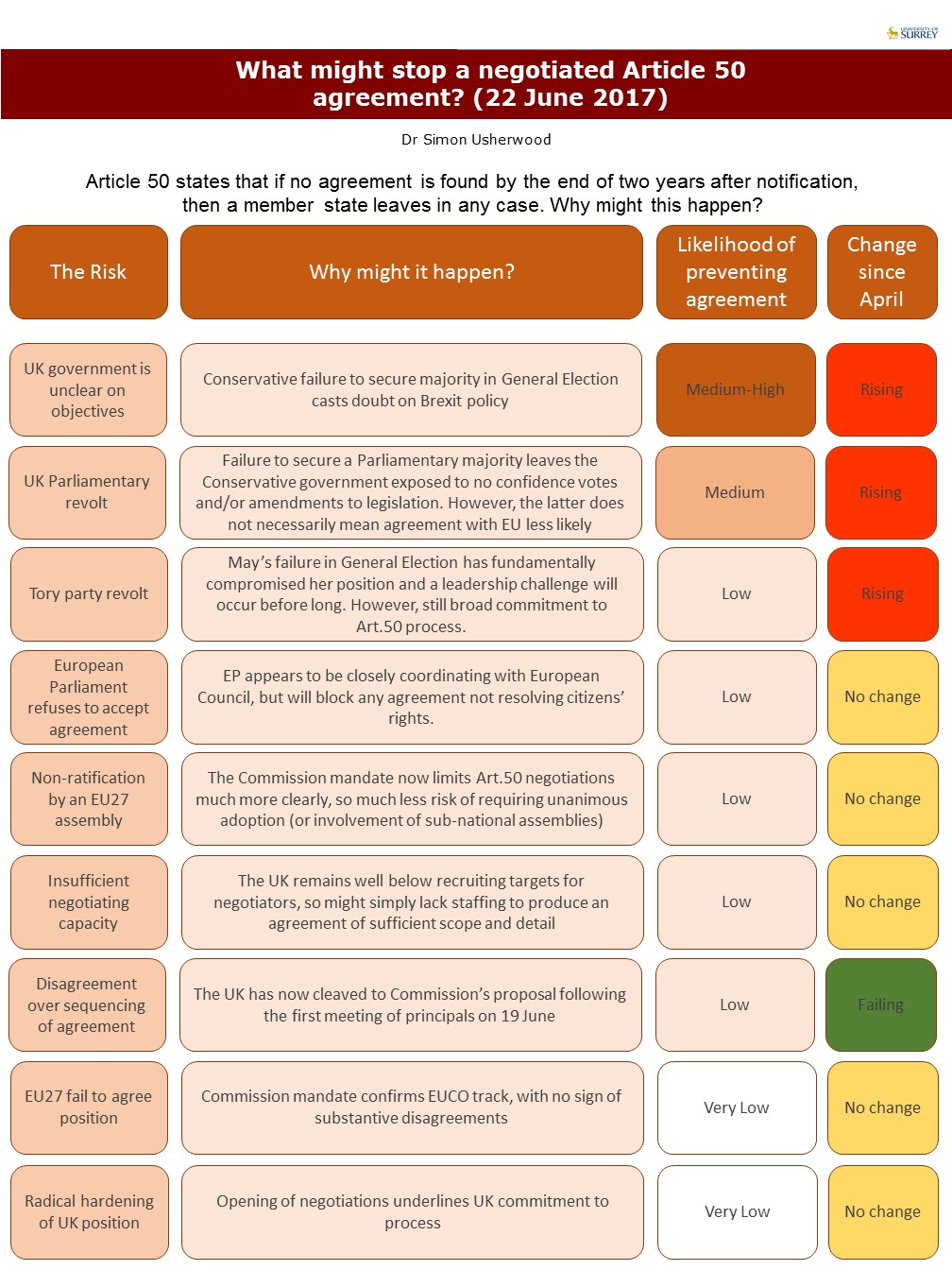 PDF versions: A50 timeline Jun 17;  A50 barriers Jun 17;  A50 progress 22 Jun 17