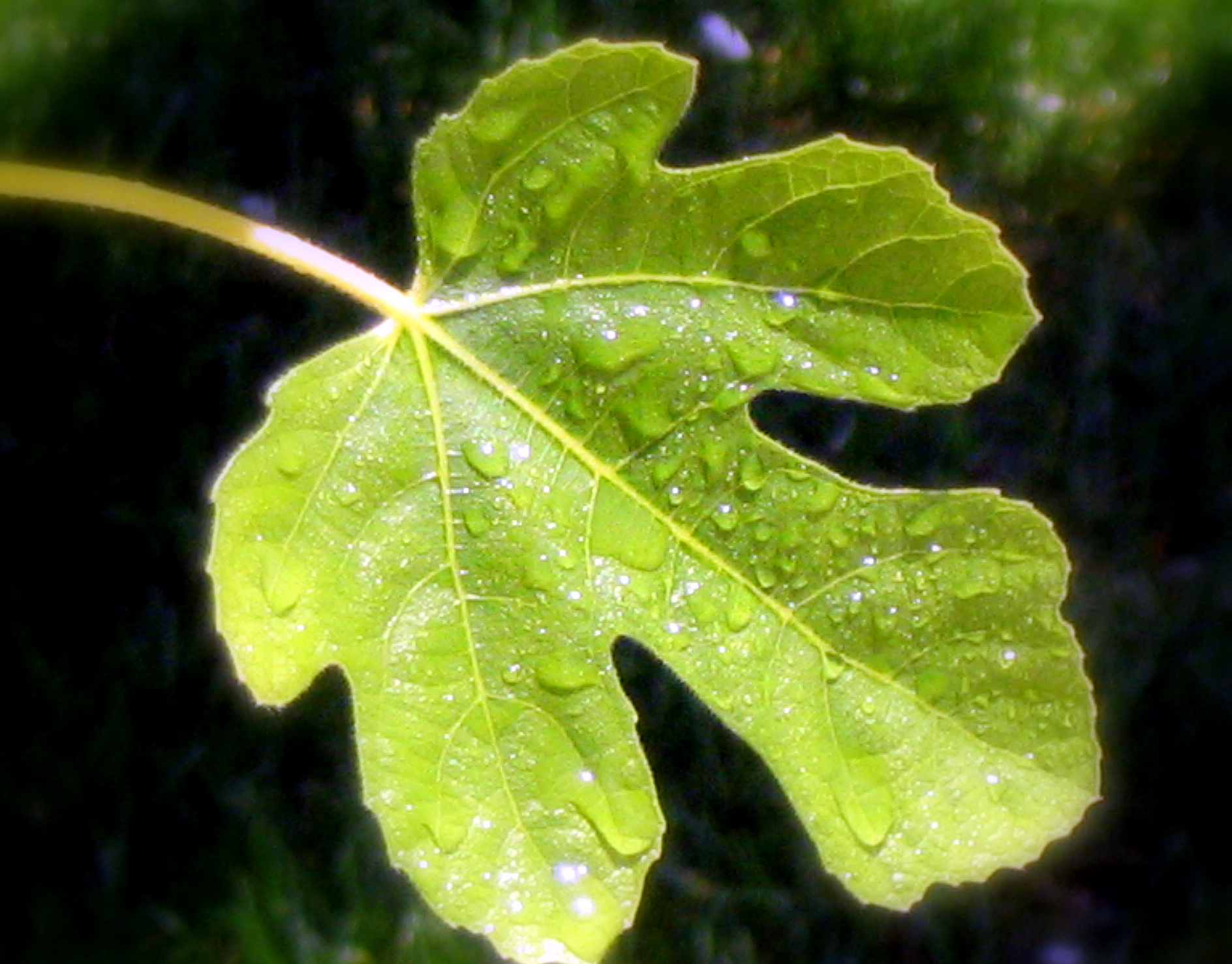 So, for all the worrying, it looks like tomorrow's Art.50 European Council will be a procession. The draft Withdrawal Agreement is 75% green, transition agreements are all in place and the events in Salisbury have reminded everyone that there are good external reasons to get on with each other.
Of course, it's not nearly that simple.
The Irish dimension remains no nearer to securing a non-Option C outcome and there are important gaps on dispute resolution. But for boosters, there's a lot to be happy about.
And one marker of that, and of the more general buy-in to the agreement, is the proliferation of fig-leaves.
By that I mean symbolic elements that do not challenge the basic outlines of the deal, but suggest steely resolve and not letting 'them' get the better of 'us'.
To be clear, these are not un-important elements, especially for those directly involved, but in the wider scheme of things they are largely marginal.
I'll hesitate to call the 'new passports to be made in the Netherlands' story such a fig-leaf, although it is a classic bit of misdirection (and an education on what free trade actually involves).
However, the furore over fishing in the UK is a fig-leaf: with several MPs threatening to vote down the Article 50 deal if the Common Fisheries Policy continues through to the end of transition, and more stunts on the Thames yesterday, it is clear there is much heat around this issue.
However, heat is not light, and it not clear that those MPs can secure Labour support, especially when the government has said that rejecting the deal means leaving without one at all: the former get to stand up for their constituents, while the government gets to keep its deal with the EU27.
Even if there were to be a concession on CFP, it would be a very small economic effect and one likely to flounder (sorry) on the lack of alternative fisheries management arrangements that could come into effect in March 2019.
It is tempting to see the Gibraltar issue in a similar light on the EU's side. Spain has been reported to be blocking agreement tomorrow until the status of the territory is addressed. However, the mood in Brussels seems to be that this can be pushed into bilateral discussions between London and Madrid and needn't jeopardise the rest of the progress.
Important as Gibraltar is as a symbol of Spanish politics – especially in a period of territorial uncertainty – it is also an important part of the southern Spanish regional economy, so the extent to which the country will want to endanger that – and be seen as responsible for the compromising of relations with the UK – must be under question.
In sum, the momentum that has built up in Article 50 is now quite considerable and is making it harder for any one to step away from it all. While the calls heard this week for a final text by June look hubristic, it is evident that much ground has been covered and that people will be working hard to cover the rest.
Which brings once again to the elephant in the room.
The Irish dimension is now approaching a difficult phase. Option C is drawn up and agreed in principle as a backstop, but the UK has said it really doesn't want it. The question now is whether Options A or B can also be developed enough to replace C. Certainly that's part of the logic in pushing the framework for the future relationship as far and as fast as possible and for the efforts being made to develop technological solutions for specific border issues.
But time is running low and the game of chicken hasn't got much road left. The talk that the UK might be given only until June to work out alternatives before Option C gets locked in is not definitive, but if the European Council does approve that, then more difficulties will ensue.
A possible option is agreeing that work will continue through past March 2019 and into transition, as part of the future relationship talks: things would be fine in the interim, as transition extends everything, and it would mean more time to 'do it right'. The fear – especially in Dublin – is that such kicking into the long grass might mean a loss of concentrated minds and support for following through.
If Ireland is never going to become a fig-leaf, because of its scale and its knock-on effects, then we should also keep in mind that Article 50 is – more generally speaking – still not a done deal.
Fig-leaves there may be, but recent history tells us to be cautious about making assumptions: political calculations can change and individuals can have very different perceptions of costs and benefits to the rest of us.
A final salutary thought then: when Article 50 has previously made progress, that has been followed by new impasses. Don't be surprised to see the same once again.