I did my undergrad at Surrey, and I graduated last summer – then I stayed on to do an MSc. Not many people do that in engineering, mainly because there is an MEng integrated programme that counts as a Master's degree (you only graduate once at the end).
The reason I chose the Water and Environmental Engineering MSc is that it is pretty unique when compared to other courses around the UK. I was interested in the modules, particularly the ones in first semester. The modules all relate together quite closely, so you end up with a really good total knowledge of water engineering. I have had modules on drinking water treatment, wastewater treatment and global challenges to water and health. I particularly enjoyed the global challenges module, because it also looked at water management solutions in developing countries.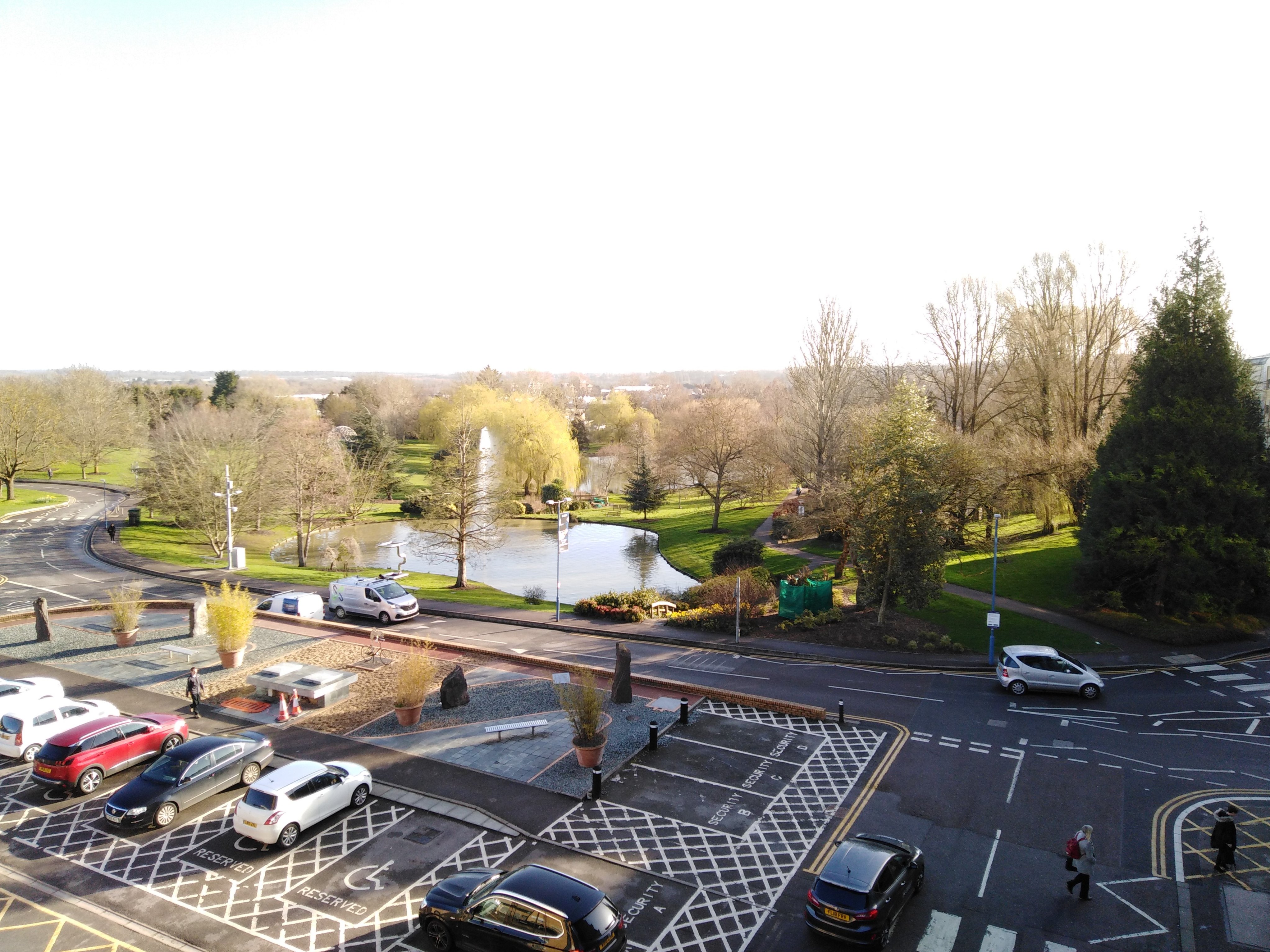 I am currently really interested in pursuing a research career, so the MSc seemed like a sensible way of honing my research skills. I was aware that the dissertation was great practice in working on a sustained research project, so could potentially guide me on whether or not I might enjoy studying for a PhD. So far, the course has made me even more excited about pursuing research, showing me some of the ideas that might require development and further analysis.
Why Surrey from the start?
The other question is "why did I chose Surrey to start with?", back in first year. I very nearly went to a completely different Uni, but I ended up choosing Surrey. It was my first choice anyway, but a chance came up to go to a different Uni, so I ended up having to decide which one I'd go to the day exam grades came out.
A major reason I chose Surrey is the number of contacts and links the uni has to industries, particularly within the engineering departments. I thought this would help set me up after Uni. I always think that it doesn't matter how good your course is because if you haven't got the skills and contacts, it may still be tricky getting work or experience when you graduate. The placement opportunities and support are great at Surrey, particularly if you go and talk to lecturers who work in areas which interest you. Also, on both the undergrad and postgrad courses, there have been opportunities to go on full cohort fieldtrips, which are great for putting what I'm learning into perspective. They have also been great chances to get to know my course mates. In first year, we went on a geology field trip to Torquay, where we went out onto Dartmoor to analyse rock formations (it is more fun than it sounds). This year, we went on day trip to a water treatment works nearby, to apply the theory we had learnt, and understand what it is like in real life.
I really like the campus at Surrey – it is near to the town centre and it has the Lake, which is definitely my favourite part. In first year, I used to head there on Sundays in summer to have a little picnic. I like Guildford, because it is small, but really easy to get around and has most of the things I need. It's not difficult to get the train to London, so I end up heading there to meet up with friends and explore.
Overall, I'm really glad I stayed at Surrey – I am really enjoying the new course and I think it's setting me up really well for what I want to do afterwards.