On the 21st of September, 2020, what would be one of the most transformational journey I have ever embarked on started. My MBA program at Surrey Business School commenced and I met other members of my cohort amid excitement over Microsoft Teams. I initially thought it'd be all rosy and jolly until the first hit of group and individual assignment came without much rehearsal. Welcome to reality! Bagging an MBA is no walk in the park, I realized.
I was still grappling to find the right balance when suddenly I began to imagine what one of my cohort members who had introduced herself to me as a mum would be going through. It is no doubt that an MBA is intense. It is serious work full of thrills and drills. However, I was curious to know how my colleague was juggling the program with parenting in the midst of a pandemic.
It takes some level of audacity to pursue a Masters in Business Administration, while raising three kids. Here is my classmate's story and her experience thus far at Surrey Business School.
WHY DID YOU DECIDE TO PURSUE AN MBA AT SURREY?
Back at home in Nigeria, I was a practicing medical doctor and had to assume a leadership position at my former place of employment. While at it, I began to realize some gaps in my leadership and administrative competence. An MBA just seem like a perfect option to equip me with that and much more. I believe the program at Surrey will help me broaden my horizon and shift my paradigm.
HOW DO YOU MANAGE TO BALANCE THE HOMEFRONT AND PROGRAM?
There is no balancing. I believe balance is a myth. I mostly focus on getting by, one day at a time. I must admit that there are days when I feel exasperated and have the tendency to leave things the way they are. However, the goal and my why keeps me going. I also mostly optimize my nighttime to catch up on studying and doing my assignments. I am grateful for the flexibility hybrid learning affords me as a mom.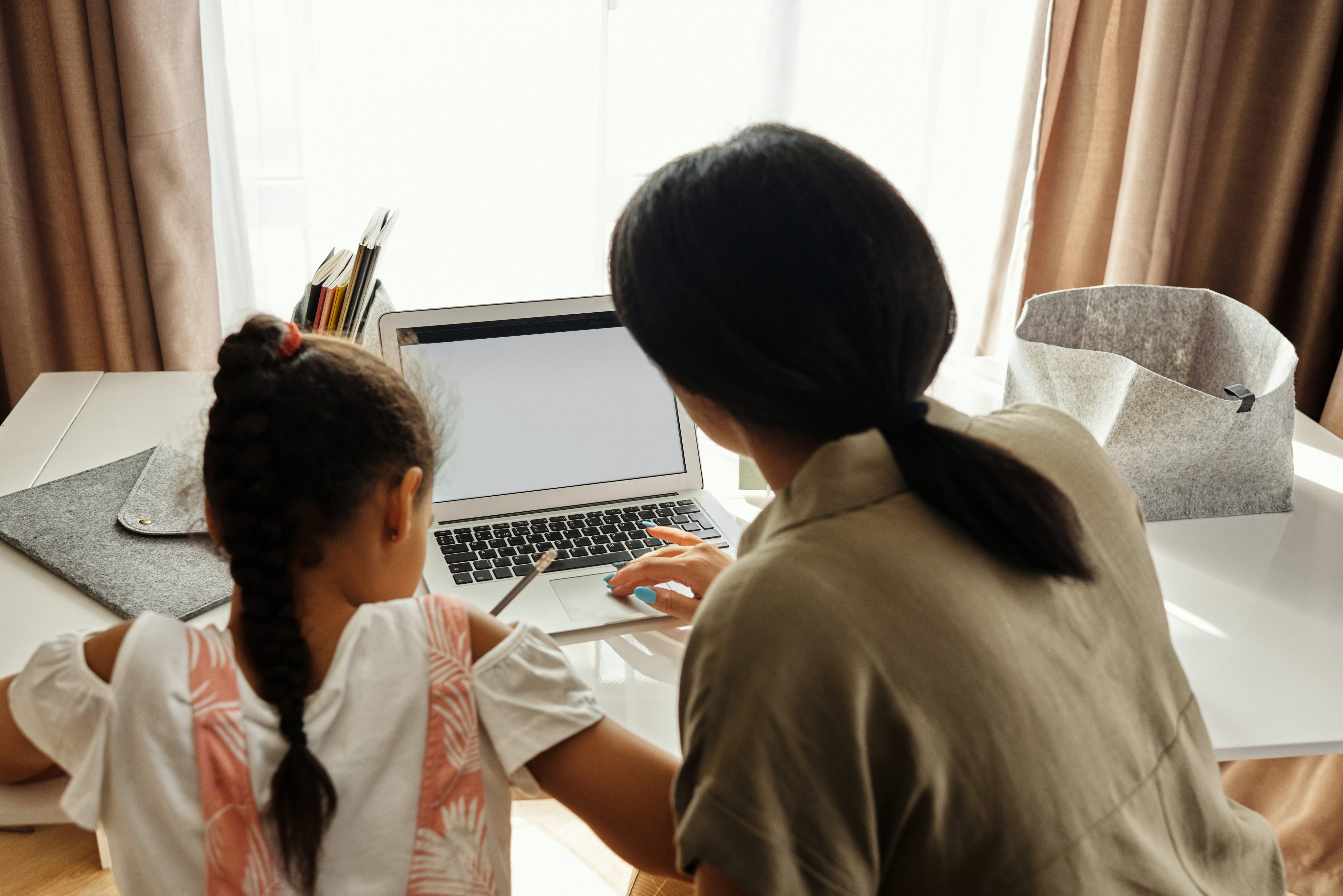 WHAT WAS YOUR EXPERIENCE LIKE DURING SELF ISOLATION? HOW DID YOU HELP YOUR CHILDREN ADJUST TO THE CHANGE IN ENVIRONMENT?
I had to create a routine. I wake up early to take care of the kids first and then myself. After which I prepare to join classes via Teams. Except for the occasional interruptions and shouts of "Mummy" which sort of mandates me to turn off my video in order not to distract the class, I usually have my earphones plugged to concentrate in class. Also, I have a supportive spouse. I use my breaks to tend to my kids urgent needs and catch up with them.
DO YOU THINK THAT THE CHALLENGES YOU FACE AS AN INTERNATIONAL STUDENT WHILE RUNNING YOUR PROGRAM ARE PECULIAR?
No. I haven't had to face any peculiar challenges as an international student. So far, I have not experienced any form of discrimination. The people here at Surrey are warm, kind and eager to offer direction and support. There is also accommodation designed comfortably for families.
WHAT HAS BEEN YOUR BIGGEST CHALLENGE SINCE YOU STARTED THE PROGRAM?
I have no background in Social Sciences, so it is taking me twice as much work to understand and catch up with the modules.
WHAT ADVISE WOULD YOU GIVE PROSPECTIVE STUDENTS LIKE YOU THAT ARE PLANNING TO RUN A PG PROGRAM WHILE RAISING A FAMILY?
Yes. Please go for it. Parenting shouldn't put a hold on your dreams. Be kind to yourself. As much as I like to think of myself as a super mum, I get tired. Learn to not beat yourself up. You are doing more than enough already. You're a great mom. And you can juggle this if you truly want.
HAVE YOUR FAMILY ENJOYED THEIR STAY SO FAR HERE? WHAT DO YOU LIKE THE MOST ABOUT SURREY?
We only just came out of isolation but mostly my kids and I enjoy evening walks and the beautiful scenery here at Surrey. I've come to appreciate nature more since I got here.