Hello, my name is Isobel and I am an Aerospace Engineering student currently doing a 12 month placement as an Instrument Design Engineer for Science and Technology Facilities Council (STFC), an organisation which funds and supports research in many areas such as particle and nuclear physics, astronomy and space science, and also operates a network of five national laboratories. My placement involves working within the ISIS Neutron and Muon Source department, which is based at the Rutherford Appleton Laboratory (RAL) in Oxfordshire.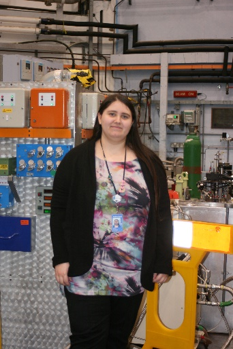 What is the ISIS Neutron and Muon Source?
ISIS is a world-leading facility that produces neutron and muon beams to study samples of materials, learning about their physical and chemical properties. Within ISIS, I am working on one of their neutron instruments, the Single Crystal Diffractometer (SXD), and am designing an upgrade for it that will hopefully improve its efficiency and capabilities.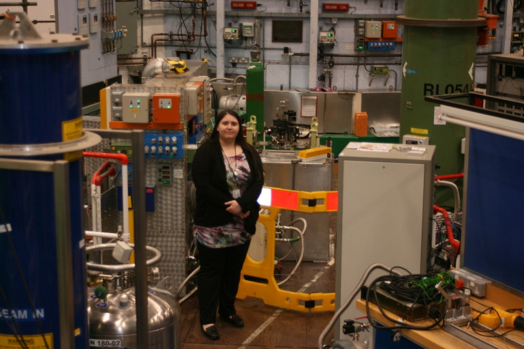 What are my responsibilities?
My job at STFC is to design the most effective neutron guide to install on the SXD in order to increase its efficiency as much as possible. My role is mainly computer-based – I use neutron simulation software to trial different designs for the guide and then analyse and compare the results using the program MATLAB. The simulation software is very specialised, so I have had to learn how to set its parameters correctly and code into it the various design options. There is a small team overseeing the project that I meet with regularly to discuss my progress, plus I often liaise with staff in other areas of the department to exchange information about the project.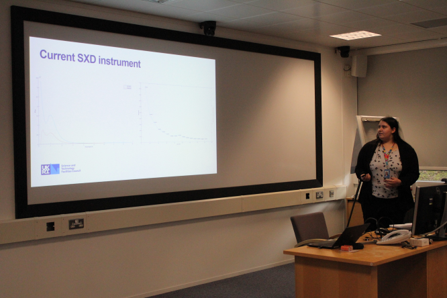 What is the atmosphere like at STFC?
I am really enjoying working at STFC because everyone has been very supportive and I have been able to develop my skills and work independently while still receiving good supervision from my managers. It's particularly interesting to work at RAL because there are several STFC departments here, all specialising in different areas of research, so you get to visit and learn about many different cutting-edge facilities. Also, there are over 60 placement students across the RAL site, including several in ISIS (many of us are even in the same shared office!) so there's a real sense of community with your peers and you can share your placement and university experiences with other people in the same boat.
What's it like living away for a year?
Because there are so many placement students at STFC, it was very easy to find people to house-share with – most students live in houses of 3 or 4, with all the housemates being fellow STFC placement students, so in that way it is very similar to university housing. I personally chose to live alone for the year and am very happy; I have an easy drive into work and live in a lovely rural area, plus I was able to adopt two cats to live with me! It hasn't been that different to living in university rented accommodation, and it's been great having my own space and independence.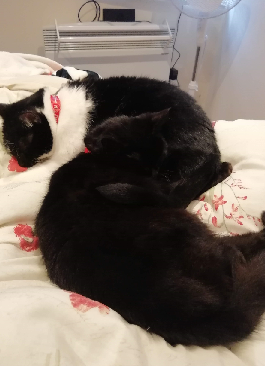 Final Thoughts
I have found doing a placement hugely beneficial as it has given me real-life engineering experience and allowed me to develop several skills such as designing, coding, communicating with my team etc. In addition, it's been great to have a change of scenery and the chance to look after my own house (and pets). I would definitely recommend doing a placement year, it sets you up really well for your future career!