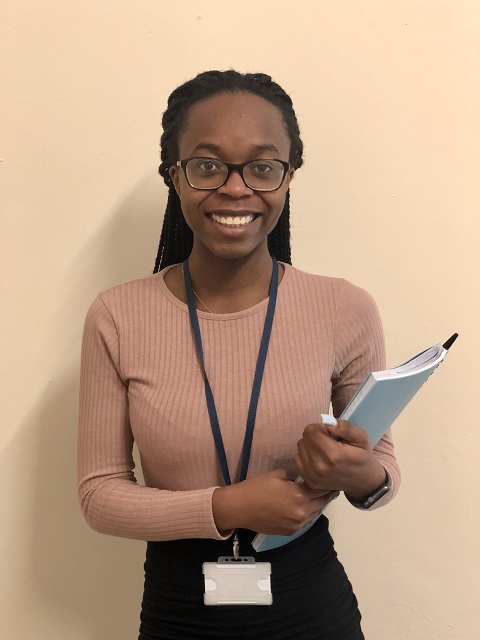 Why Housing?
Whenever I am asked by family, friends, peers, co-workers etc about what career path I want to take, I find the question very difficult to answer. This is because I did not (still don't) know exactly what sector I wanted to venture into. I did know for a fact that I did not want to work anywhere that was dominated by numbers (my worst nightmare). When considering placement in second year, I did not imagine myself doing a placement at a Homeless Charity in 'rural' side of London. I saw myself living the high life in Zone 1.
What I am doing on my Placement
Working within this organisation has given me the ability to put the theories that I learnt from 1st and 2nd year to use.
Working in a small business gives you a sense of family and everyone helps each other out. When I first started, everyone was friendly and welcomed me into the team with open arms. They constantly offered their help to me if I was struggling. However, there are also times when things don't go well.
How I am developing in my role
When things don't go well, I normally speak to my colleagues to ask them for guidance as they're more experienced than I am. Through this, I have been able to learn from my mistakes and ensure that the work I have produced from that moment forward, is of high quality and standard. Working on placement has taught me the ability to listen (not just hear) my colleagues and reach a decision that benefits the organisation.
I work within the Human Resources department of the charity with another colleague. Although the organisation is small, there is a lot to do regarding HR. For example, I have to ensure people are paid (correctly & on time), deal with colleague enquires and ensure that they are dealt with in a timely manner. The organisation is partnered with a local college who offer courses to the staff and it is my job to ensure that things run smoothly on both ends.
Placement Application Process
Although I found this placement on my own, the university was very helpful in ensuring that my CV and cover letter was up to scratch. I believe using the universities resources will benefit anyone applying to placements. Also, Surrey Pathfinder has tons and tons of opportunities!
My Advice
When applying to placements although you may already have an idea of what you want to do in mind, do not be afraid of broadening your horizons. You may think that you won't like a certain job however, you won't know until you try.