I'm Neelam and I am a Physics with Astronomy student, currently halfway through my placement year with the Science and Technology Facilities Council. STFC offer a wide range of placements every year for STEM students, and in this blog I hope to shed some light on what it's like to work here and why you might consider applying!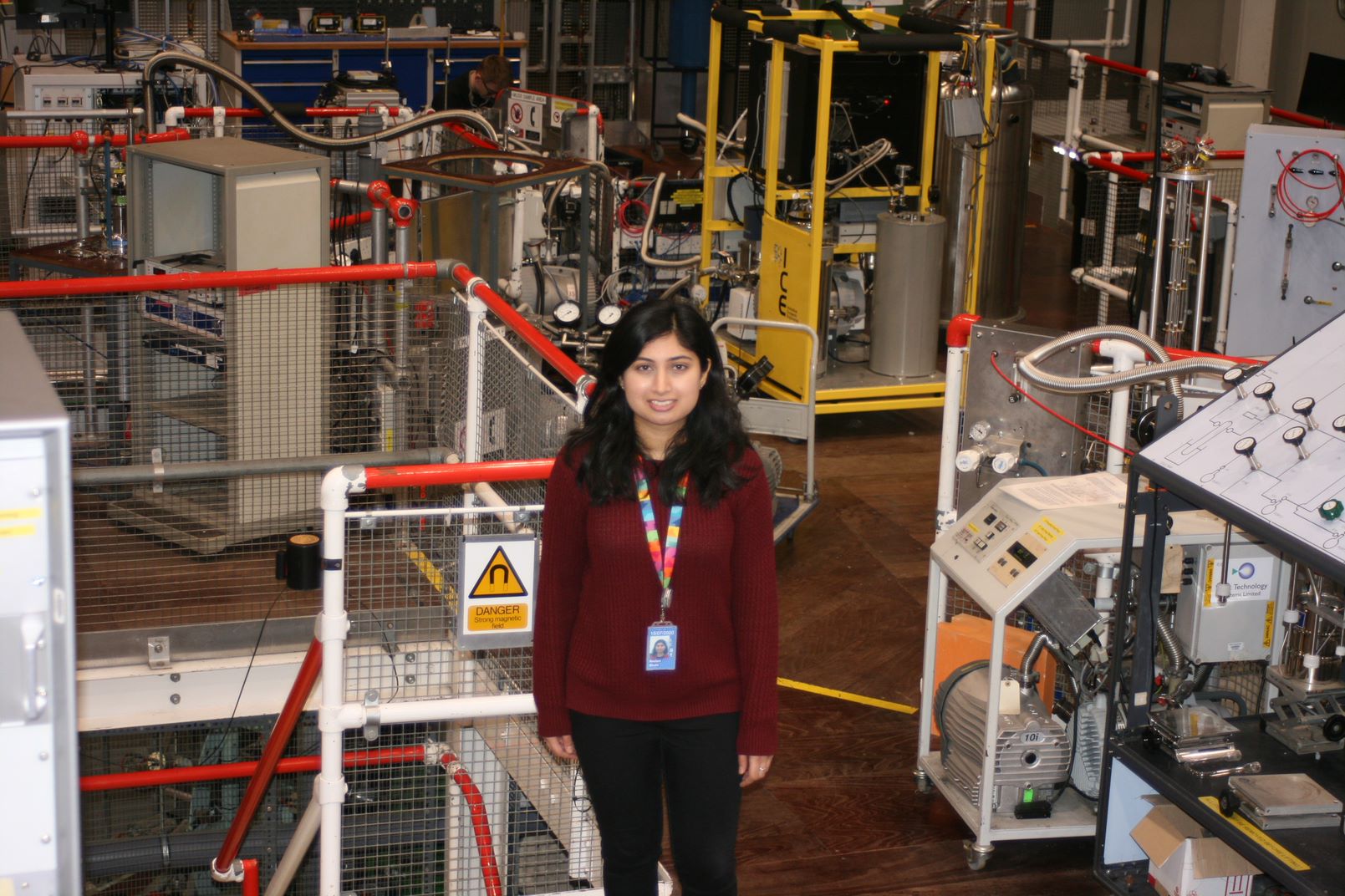 The organisation and my role
STFC is made up of several different departments, across different sites in the country. I work at STFC's biggest site, the Rutherford Appleton Laboratory (RAL), on Harwell Campus near Didcot. My department is called ISIS Neutron and Muon Source, a world-leading facility that uses beams of muons and neutrons to study materials at an atomic level.
The title of my role is Online Learning Content Developer, so my work involves creating online learning materials on the science carried out here at ISIS, especially using muons. Muons are subatomic particles that are essentially a 'heavy electron', and can be used to investigate material properties. One of the most challenging things about my job is that the materials I make are aimed for Masters and PhD students, so a lot of the science is far beyond what I've covered at university! I spend a lot of time researching by reading scientific papers and textbooks, and talking to the instrument scientists to help my understanding.
As well as my main role, I have been involved in outreach by doing tours of the ISIS target stations for school pupils and members of the public. This has been a great way to improve my communication skills, and to learn more about ISIS.
Outside HIFI, one of the ISIS muon instruments
Atmosphere and Community
One of the great things about STFC is that because they offer so many placements, this creates a network of students working across different departments. It makes it really easy to make friends and find people to live with. I share a house with three other placement students in Oxford; one of the most exciting parts of doing a placement has been living in a new city with new people. I also share an office with five other placement students, all working on different projects. STFC and Harwell Campus often organise events and tours for the students which really improve the sense of community.
Studying vs Working
There is a bit of a lifestyle change when transitioning from university to working life. However, I have enjoyed having a boundary between working and free time as it has given me the opportunity to do other things like going to the gym and dance classes. It's been nice to have no more late nights studying!
In conclusion
Overall, my experience at STFC so far has been really valuable and I highly recommend doing a placement year. It gives you a taste of working life, and teaches you skills that will be useful for your degree and your future career!