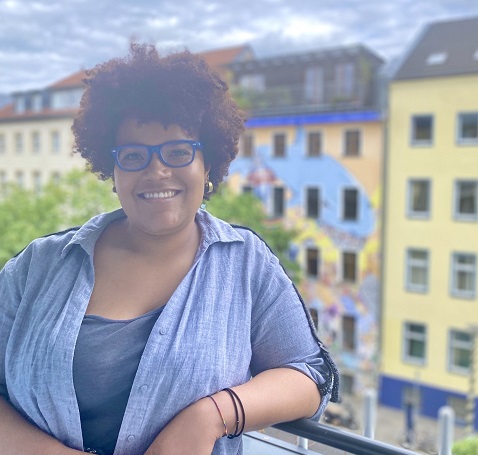 Hello everyone, my name is Beatrice and I'm a Psychology student. This is the second part of a series of blogs about my placement. Here, I will tell you about a few learning opportunities available to Erasmus+ students at Humboldt Universität. However, please consider that the first part of the blog was written before the implementation of the measures for Covid19.
Getting extra lab experience within research
Although I am already completing a lab placement, I decided to earn further experience in research. As Humboldt is also a research facility, many projects are available for students to join. So, I applied for student assistant positions in university laboratories and at the biggest university hospital of Berlin, the Charité. Although most of these positions require advanced knowledge of German, which I do not have, I applied to any interesting project and was offered a position in a neuro-clinical lab.
So, if you're keen on learning about different research areas, a placement in a foreign university may be a good way to get much hands-on experience.
Learning foreign languages and sharing cultures
As an Erasmus student, I am enrolled at the host institution and have access to the programmes of the Student Union. One of such programmes is a "Sprachpartnerschaft" to help students learn and teach languages. So, I've been teaching Italian to a fellow student who, in turn, helps me improve my French.
The programme is very flexible, and students are in charge of deciding their schedule and what activities to engage in. For example, my tandem partner and I meet once a week and sometimes cook traditional recipes from our countries.
In my experience of learning languages, this option is very efficient as you learn at your chosen pace while focusing on your chosen language area(s). For example, my spoken French is improving beyond expectations as I get to discuss a variety of topics and explain Italian grammar in French.
Further, this programme is a good way to make new friends. So, if you're considering an exchange but are worried because you don't know anyone in the host country, the University and Student Union's offers are a great way to start! 😊
Changes since the Covid19 outbreak
Measures to contain Covid19 are currently in place in Berlin. As my placement work doesn't require extensive face-to-face interactions, I am able to work from home. Similarly, I engage with my French lessons via video communication.
Although much disappointment comes from not being able to access my workplace and the city, there are a couple of changes to my routine that allow for positive experiences.
Greater flexibility during my workday
The main upside is that I enjoy more flexibility in my routine. For example, I'm able to work in blocks and can engage in more demanding activities without feeling as tired as I would in a traditional workday. For instance, while before I lacked the concentration to study German after a full workday, now I can organise my schedule to better suit my needs.
This flexibility also means that I can spend more time cooking my meals. While this may seem trivial, food has an important place in my culture. Also, as I'm not sure when I'll see my family again, cooking is a way of connecting with home.
Overall, the consequences of the lockdown measures in Berlin do not completely deny a meaningful placement experience.
Final thoughts
Altogether, my host university is a great source of opportunities beyond placement, a crucial aspect of PTY for me. And, although the current situation does not allow to take full advantage of such opportunities, some of the changes in my placement had a positive impact on my daily life. However, I would like to stress that the consequences of the outbreak are different for everyone, and that where I found a benefit of working from home might not be where other people see benefits.
Further, if you are struggling with adapting to the current situation, the University has several resources and they can be found on My Surrey.
To conclude, I hope anyone reading is able to stay safe. Also, best of luck to students applying for placement in this extraordinary situation.
Thank you for reading,
Bea