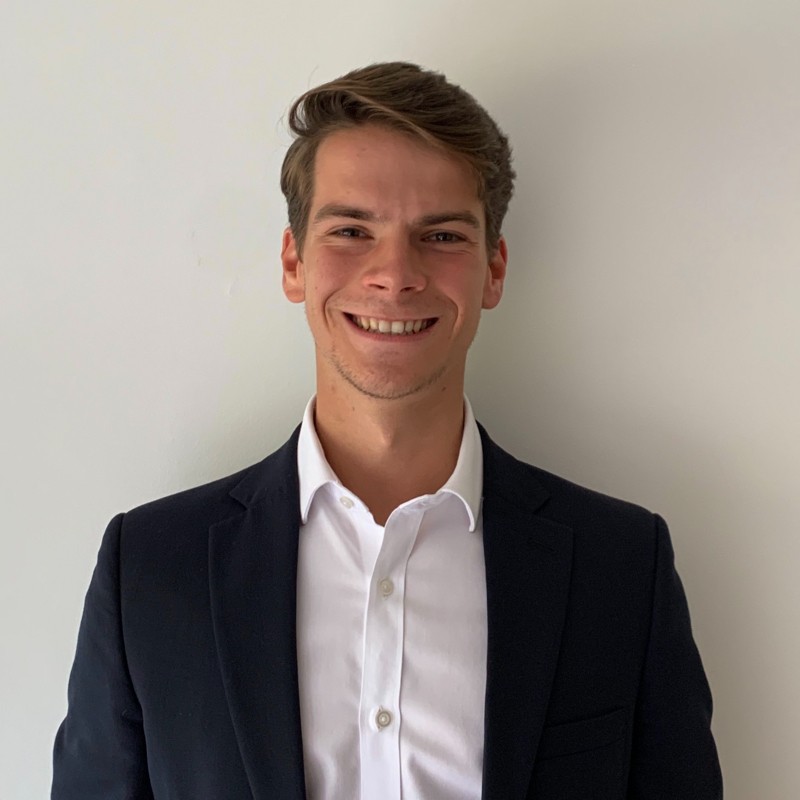 Hi, my name is Nick and I am currently on my 12-month placement with Atos in Sales and Marketing. I study Business Management and will *hopefully* graduate in 2022.
As a second year Business Management student, my possibilities for a placement – let alone a job – are far from limited. I wasn't exactly sure what kind of role I should look for, but I knew I enjoy working collaboratively whilst holding a keen interest in technology (I'm no guru though).
What appealed to me about the role at Atos
When I read the job description for this role and did some further research, a few things made Atos stand out from the rest. First, I quickly discovered Atos' stance on sustainability and decarbonisation agendas, this resonated well with my own interests.
Within the description they mentioned exposure to real clients, real opportunities, and real responsibility for a global company from day one – I would be silly to pass on this! The role of Sales and Marketing also stood out for me due to the diversity it brings. As being unsure of what I wanted, the choice of two roles in one was quite literally, perfect.
What do I get up to?
Since joining, and I am now nearing the end of my time here, I have seriously been blown away by what I have been included on and taken responsibility for. My role has two sections, one being under the Google Cloud Alliance and the other within Client Innovation for Health and Life Sciences. I also help with organising and facilitating monthly wellbeing webinars, whereby we have informal discussions with various speakers about certain topics.
As part of the Google Cloud Alliance, I have pushed and presented solutions to account leads and directors, whilst in constant talks with our Google counterparts. Within the first two months, I had to create and present a Google solution 'Google Workspace' (which is essentially Google's version of Microsoft office 365) to internal Atos folk – with the goal of identifying possible accounts to include such solution on.
As for Client Innovation, I take part in customer workshops, demonstrations, and planning which in turn could bring real value for current / potential clients. A main highlight I can recall from this includes me remotely driving a robot, in a mock up clinical suite, over in California!
My advice for first years
In terms of advice I would give to current students who are looking for placements is a few things.
Start searching for a placement earlier rather than later. When I discovered and applied for this role, I believe it was in November.
Do your research on the role and company you have applied for and ensure you prepare. This role included an assessment centre, whereby there were three stages of tasks, one including a 1-1 presentation on a case study we were handed a day or two before. I studied this case study until I could recall it without any help.
Be yourself. Think of how many students apply for these roles, then think of how to stand out – that's by being your unique self.