Hi, I'm Hammad Imtiaz and I should start by mentioning I'm an electrical engineer from Pakistan. Back home, the situation was a bit rough regarding the job market, and at some point, I managed to lose what little interest I had in the electrical and electronics field.
However, I still had my lifelong affinity for maths and statistics, and a lot of programming experience from my bachelor's programme. So, I started looking up master's programmes where I could learn more about these subjects that I actually liked. Eventually I found out about data science, heard more from some friends who went into the same field, and that was that: I started applying for data science programmes. That's what led me to the University of Surrey.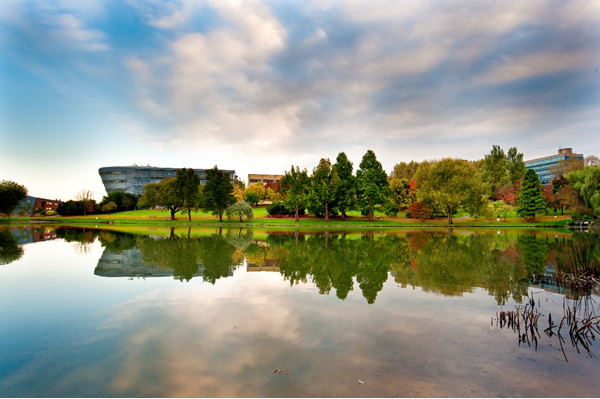 My Time in Surrey
After making landfall, I worked at getting myself used to life in a new country. It was easy enough. There wasn't much of a language barrier since I already spoke English back in Pakistan. I started familiarising myself with Guildford itself, with the locations and markets, making sure I knew beforehand where to go for which necessities. My roommates and neighbours were all easy to get along with and we had friendly dorm environment going before long.
Studying at the university turned out to be different than what I was used to back home from my bachelor's programme. Unlike there, here we had several courses where lectures were held for course students at once in a larger lecture hall. This had its own benefits, as now I could interact with a lot more of the students on my course, getting to know what they thought of the course and lectures etc. I also had a great time with the accessibility of the lectures, as we all received online access to lecture recordings and course files soon after the programme began.
The last thing I want to mention regarding my time at Surrey would be the actual, literal environment. The campus had a lot of greenery, benches, and a massive lake at the centre. It seemed like it provided a lot of comfort to the students and staff, and I admit I also sometimes just sat down to rest for a while in the calm, park-like environment. I don't think I've seen many campuses with a similar focus on nature and environmental friendliness.
Working at AkzoNobel
After the first year at Surrey, I started my placement year in Slough, Berkshire, at the AkzoNobel company. At first I was worried I might not be able to work on what I wanted to as a Data Scientist, as the company itself is a paint manufacturer and designer. Thankfully those fears were dispelled shortly after I started working there. I was assigned to part of the larger R & D group, working with real data, performing all sorts of data science related tasks.
The entire placement has helped me gain new skills related to programming and data manipulation, and improved my existing technical skills. Working in a team also helped me improve my team collaboration skills, and it was fun to share my work and experience with fellow placement students, and to learn from them about how their work was going etc.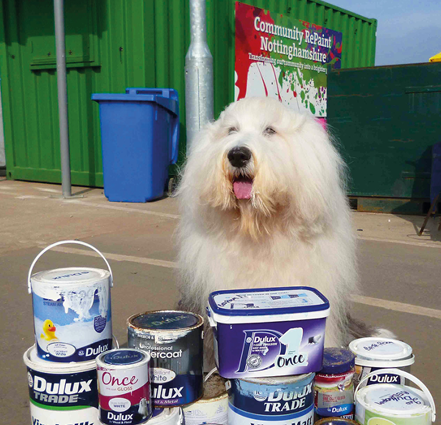 There was a concern regarding the impact of the ongoing Covid pandemic on our work but it wasn't too much of an issue for me and most of the people I worked with, since we were working on digital tasks on our laptops so our physical presence wasn't necessary in the offices or labs most of the time. So eventually I shifted to working from home on the company laptop, keeping my team and managers up to date on my progress with my assigned work.
In Conclusion
Overall, I'd say my time at the university, and at the company, has been fulfilling and time well spent. I've learnt all sorts of new skills and really, I'd like to think I've improved a lot as a professional over these 2 years. Thank you for reading this blog.
---