To introduce myself – I'm Joao, starting next semester I will be in my final year studying BSc Economics at the University of Surrey. I recently finished my one-year industrial placement as an Economist for the British Government's Department for Environment, Food and Rural Affairs. Here I acquired valuable competencies such as analytical, communication and interpersonal skills while playing a key role in the Analysis and Evidence Team.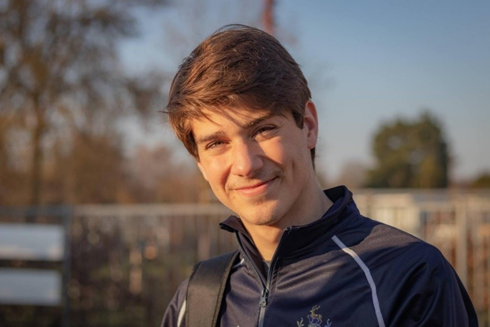 Most of the economics-related works in the floods team have to do with project appraisal; more specifically, the cost-benefit analysis of different flood defence projects and new legislation. It is a fascinating area where I applied my economical knowledge to take the lead on some very significant projects.
During my placement, I developed a cost-benefit analysis of the impact of Small Raised Reservoirs' regulation which saved taxpayers £65m in unnecessary costs. I also built a tool to assess the economic efficiency of flood and coastal defences across England and drafted new policy options through the development, testing and application of statistical models. This further developed my technical skills, including using advanced MS Excel and R.
Stand out moment:
Working in a high-pressure environment can be stressful but I've learned how to thrive under pressure. Last year, I was invited by Tiago Mayan (a Portuguese politician) to become his youth national representative in the next Portuguese Presidential Election that took place at the beginning of 2021. Although I was overwhelmed with work, I knew I could make a difference, so I said yes.
During the campaign, I worked with the Communications Director to prepare the candidate for national television debates and wrote his speeches at the last minute in line with statements by Ministers in debates and published reports. I also accompanied the candidate to major speaking engagements and tours and worked with the Communications Director and outreach teams to craft strategies to ensure maximum media exposure during campaign appearances.
That was a lot of pressure, but I broke each day into doable tasks and tackled them one at a time. No matter what happened I knew I was ready for it. I was later allowed to apply this knowledge in the Private Office directorate of the British government as a Private Secretary of the Minister for Rural Affairs and Biosecurity, Lord Benyon.
Working as a Government Private Secretary
A typical role of a Private Secretary is demanding, exciting, varied and, most importantly, fun! Private Office colleagues are front-line advisers to ministers and the Permanent Secretary. They are involved in driving forward ministerial priorities, spotting risks, challenging assumptions and cutting through complex issues. They are required to respond agilely to support ministers or the Permanent Secretary on the full range of their activities: from understanding, prioritising and deciding, to negotiating, handling and fixing.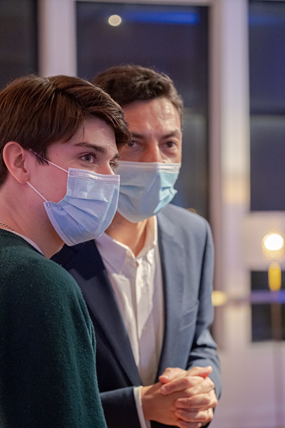 Advice for prospective placement students:
You should approach your placement applications as if you're applying for a graduate job. It's worth spending more time on fewer applications and tailoring them to individual companies, rather than churning out generic applications for hundreds of placements. Finally, when your placement starts, attend as many events as possible, whether that is a social event with your team after work hours or a talk on how to improve your CV. All these events are beneficial and can both broaden your network and improve your work profile.