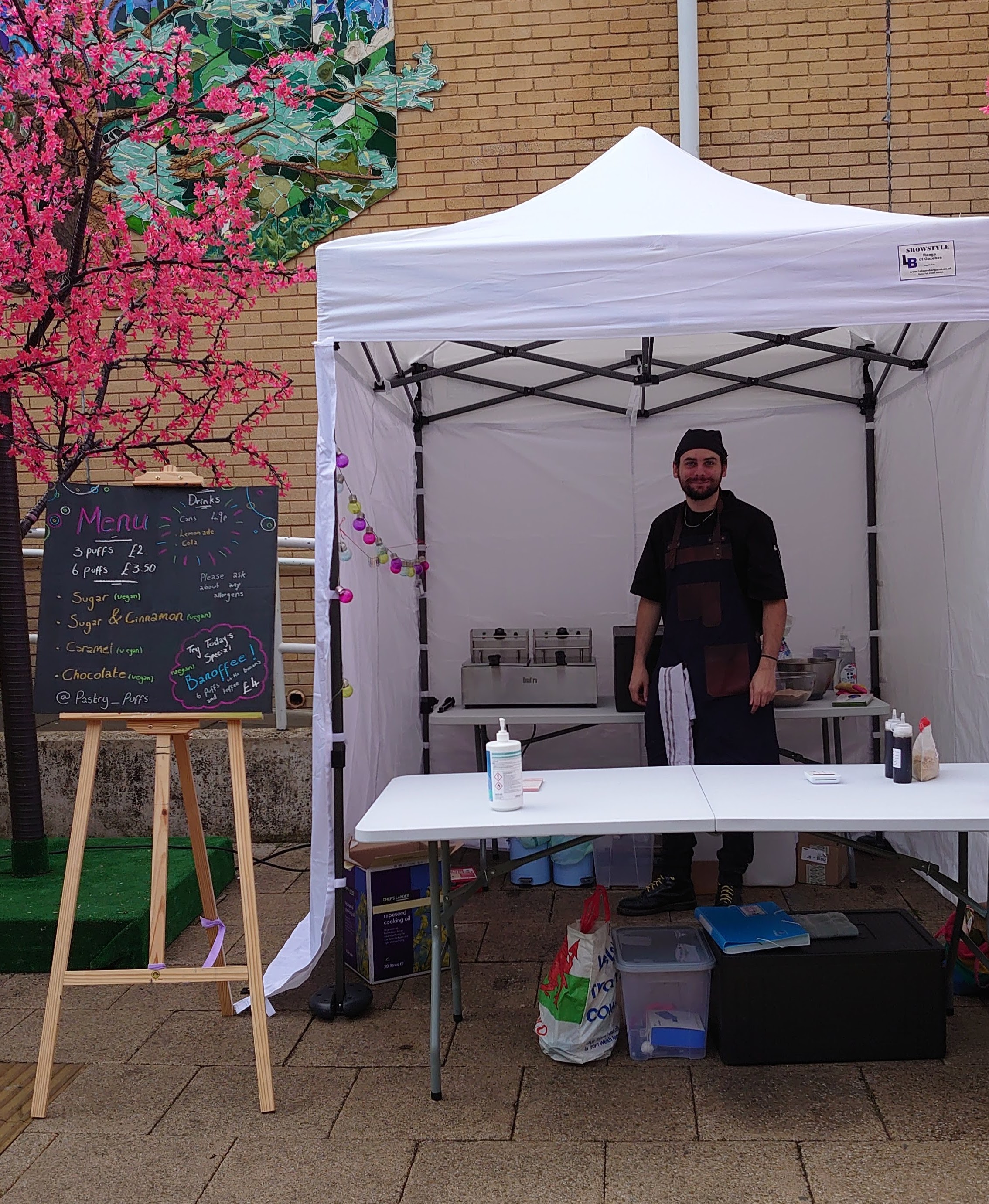 Hi, I'm Lewis a student on the student enterprise PTY scheme currently running an events catering company called Pastry Puffs, we serve a fried pastry dessert and can be found outside the student's union most Thursdays.
A month of good sales
March has been good for Pastry Puffs, towards the beginning of the month sales really picked up. This really renewed my confidence and made me much more motivated to work on the company while also giving me some more money to put back into the company. I feel I've really gotten into a rhythm with the Thursday market and have received a great reception from the students and staff on campus.
Applying for funding
During this month I also took the time to apply for cube fund which if successful will allow me to get a generator and a few other essentials I need to start expanding into a wider range of events and be ready for some larger events that I have on my radar. In terms of securing a place at these events I am still contacting providers and being met with the same responses of prohibitive costs or the need of our own power.
Towards the end of this month and the beginning of April I've suffered from viral bronchitis which has taken me out of action but hopefully I'll be healthy again soon to throw myself into company.
Networking on the Isle of Wight
Looking forward to April I will be spending a week on the Isle of Wight which will allow me to meet with some organisers I have made links with there as well as take a small break, I will still be doing the Thursday market for the 21st and 28th and will hopefully have an outcome for my Cube fund Application.
This concludes my blog for March, I look forward to speaking to you in April's vlog and hope I can see you at the Thursday market. You can find us on Instagram @pastry_puffs.