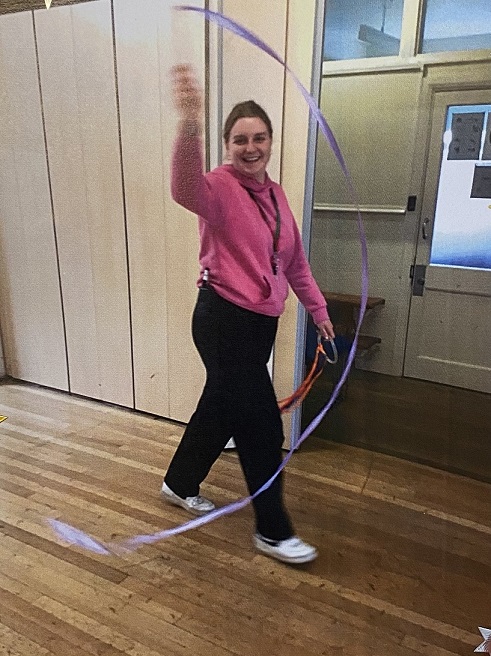 Hey! my name's Amy and I'm a Criminology placement student currently working at St Joseph's Specialist Trust, a Special Educational Needs school in Cranleigh, Surrey.
My first day on placement
I was so nervous on my first day, it was something completely new and I didn't know what to expect. I collected my lanyard and radio from reception and then had a short welcome talk before being shown to my class.
After reading the class welcome book, I was thrown straight in the deep end and allocated a child to be 1:1 with for the rest of the day. The teacher and TA's were so welcoming and reassured me that if I need any support just radio straight away. Luckily my first day went smoothly and I was keen to go back the next day.
Every day is different
It's such a cliché but no day at this school has been the same. You don't know what student you will be working with, what mood they are going to be in, if you are going on a school trip, and whether they may present you with a difficult scenario you've not encountered before. The unknown is daunting but also what makes the job so enjoyable because it is never a 'normal' school day.
From my first day in September to now, I have developed so much within the role and adapting to changes has become second nature. Don't get me wrong you will have bad days, but the good days outweigh them, and are what get you through.
The funny, caring, energetic, and individual personalities of all the children make you want to go in everyday and make 'work' less of a chore. Even on the bad days, the staff around you are so supportive, and they have been through it all before so are very understanding.
What have I learned from placement?
I have learned resilience and patience to an extent I never had before. I have learnt communication skills including Makaton (sign language). Overall, it has really opened my eyes to the challenges that come with Autism and ADHD.
How is this linked to Criminology?
This is a question I get asked a lot…
Working in a special educational needs (SEN) school has many underlying links to my criminology degree; one is challenging behaviour. It was interesting to see how behaviours which would be deemed as deviant in society are handled differently at the school due to their needs. The school acts like a mini society with its own norms and values.
Another is trying to understand the causes that influence their behaviour. They are children with different conditions, from different backgrounds, and different previous experiences.
Top tips for placement?
My number one is to be open minded. Working in an SEN school didn't even cross my mind when I initially started looking for a placement, but now I could definitely see myself doing this in the future.
Another tip…don't leave it until the last minute! Unfortunately, there will be places you don't hear back from and places who reject you, but don't let this put you off. Apply to as many places as you can, there are no downsides to doing a placement.