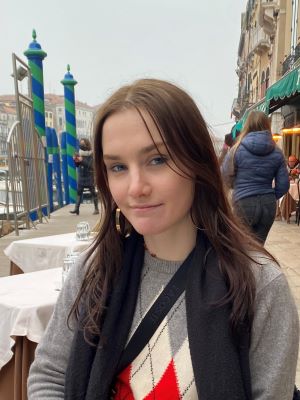 While my placement was not directly law related, it has allowed me to understand that my degree equips me with the skills to excel in a wide variety of diverse professions.
Prior to my placement year, I had only ever worked part-time jobs with "0 hours contracts". The thought of going into an office, and even having to request annual leave, intimidated me. But after spending a year working from 9-5 and still having 4.5 days of Annual Leave remaining. I have realised the 9-5 structure suits me very well.
I found comfort in having my own desk and learning how to spread my workload between certain hours. This meant I was productive throughout the day and was able to use the evenings to relax and rewind. This is something I will keep in mind when looking for jobs in the future.
Starting my marketing career
I thoroughly enjoyed the marketing aspect of my role and the creativity that comes with promoting events and services. Every single one of the campaigns and social media posts I have been involved in has been really enjoyable and fulfilling. I liked the puzzle of figuring out what students were thinking and finding ways to attract and engage them fully.
As a result of my passion for social media I felt encouraged to apply for the content creator role for the law school 2023-2024, this is something I certainly would have not been confident enough to do prior to my placement year.
After being interviewed I was fortunate to get the role and I am looking forward to showcasing everything I have learnt throughout the year. I am excited to directly contribute and make a positive impact on the law department.
As I will be attending events and working with the law school on a weekly basis, this will enable me to become actively engaged within the department beyond just attending lectures and seminars. This makes me extremely motivated to succeed in my final year.
What I have realised
When I applied to my placement, I was not sure exactly what it involved as it was something new and different to what I had been studying. It was a risk, as I did not know if I was even going to enjoy it however, I have loved every second of it and I am so grateful for the opportunity as I know I have grown so much on this placement year and I am so proud of the person I have become.
I have realised that it is important to explore different career paths and find something that I will genuinely enjoy doing, that truly excites me. I want to wake up every day and look forward to going to work, like I have done throughout my placement year.
Creating engaging content for emails and social media has given me hands-on experience in marketing and promotion, this is something I am definitely interested in exploring further. I am thinking about pursuing a master's degree in marketing or a related field. This was not something I would have considered had I not gone on my placement year.
How I feel now
I am really grateful that I now understand the limitless possibilities a degree in law can give me. I feel eager to return to final year, do well, discover more about myself and my aspirations, and find out where my career might lead.
I am not sure exactly what career path I want to take; this was something I was extremely anxious about before going on placement. However, working with the Employability and Careers Team I now understand that not knowing is okay, and actually something to be excited about. I am aware that my degree has so many transferable skills that lots of employers are always looking for.
My current mindset is to not put any heavy stress onto my future career plans and spend the majority of my time focusing on enjoying learning new content and excelling in my final year studies. One thing I am sure of is that I will definitely make use of the university's career services to guide me.