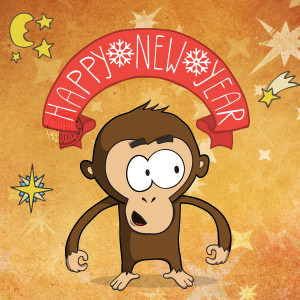 Happy Chinese Lunar New Year!
I had my pre-CNY celebration at Austria this year.
Spent a total of 4 days, visiting Salzburg and Hallstatt! These places are amazing, even so when it is covered in snow! This is my second trip with my best treasure found in Surrey – a close friend of mine whom I met in my first year's accommodation! 🙂 Am really glad that I found this friend in my journey here, experiencing first year woes, first CNY celebration spent overseas (last year) and many more firsts.
Austria has been known for its "old town" with its baroque buildings. Have heard raving reviews from others about its well-preserved city centre. As proclaimed, the whole experience is similar to "walking into a postcard". Both Salzburg and Hallstatt amazes me.
We stayed in an airbnb apartment and they were really friendly! As Salzburg is a small town, it was only a short 10mins drive to the town centre from the airport.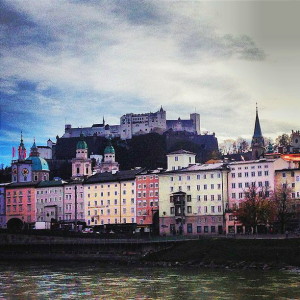 Our first adventure was to take a walk along the Salzach, the river that flows through the town. We were fortunate to have a really good weather and could see the Festung Hohensalzburg (High Salzburg Fortress) from afar! We did not really plan our meals and walked into any shops that we fancied. I could say that all of the food that we have tried were really good!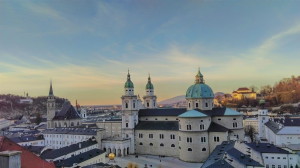 During our second day, we walked up the fortress as the cable car service was under maintenance. It was a blessing in disguise as we chanced upon this scenic view of the city on our way up! There is an aerial view of the entire town from the fortress as well! It is a really wonderful sight! Would really recommend taking the fortress tour as well!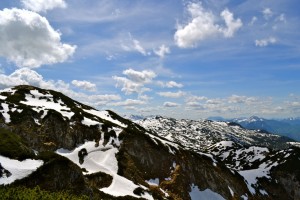 To save on expenses, buy the salzburg card from the airport during arrival! It gives you access to both the fortress and Untersburg! It is definitely worth the journey there and the cable car ride up! This is the view which we saw from Untersburg, the photo is taken online as I did not have a good camera. 🙁
On the third day, we took a day trip down to Hallstatt. The entire journey takes about 2-3hours as there was only one bus per hour! So do make sure that you've researched well!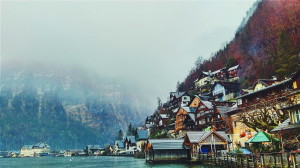 Even though the weather was not the best – there was rain AND snow! It was chillingly cold, windy and WET! However, the place is really pretty! Just look at how amazingly colourful the buildings are! Europe has once again, astounded me with its beauty, both architecture and landscape. 🙂
Am suffering from post-holiday syndromes as school has started!
Till then; xx