Hey Guys,
It's currently the Easter holidays here in Surrey… the Sun's out, Weather's been getting warmer and Frappuccino hours are almost back in season at Starbucks! So this Easter, I'm not going to be travelling much so I decided to explore what London has to offer. (Besides the usual tourist-y spots).
So my friend and I decided to go to this place a little on the outskirts of East London called Shoreditch.
Shoreditch is known to many as the "hipster" village as it's an area famous for its street art and pop-up stores! So we decided to see how hipster this place really was for ourselves!
Right when we got off at Old Street station on the underground, my friend already started taking pictures because everything was so arty and picture worthy! Plus, nobody would be judging cause they'd be in line to take the pictures after you! haha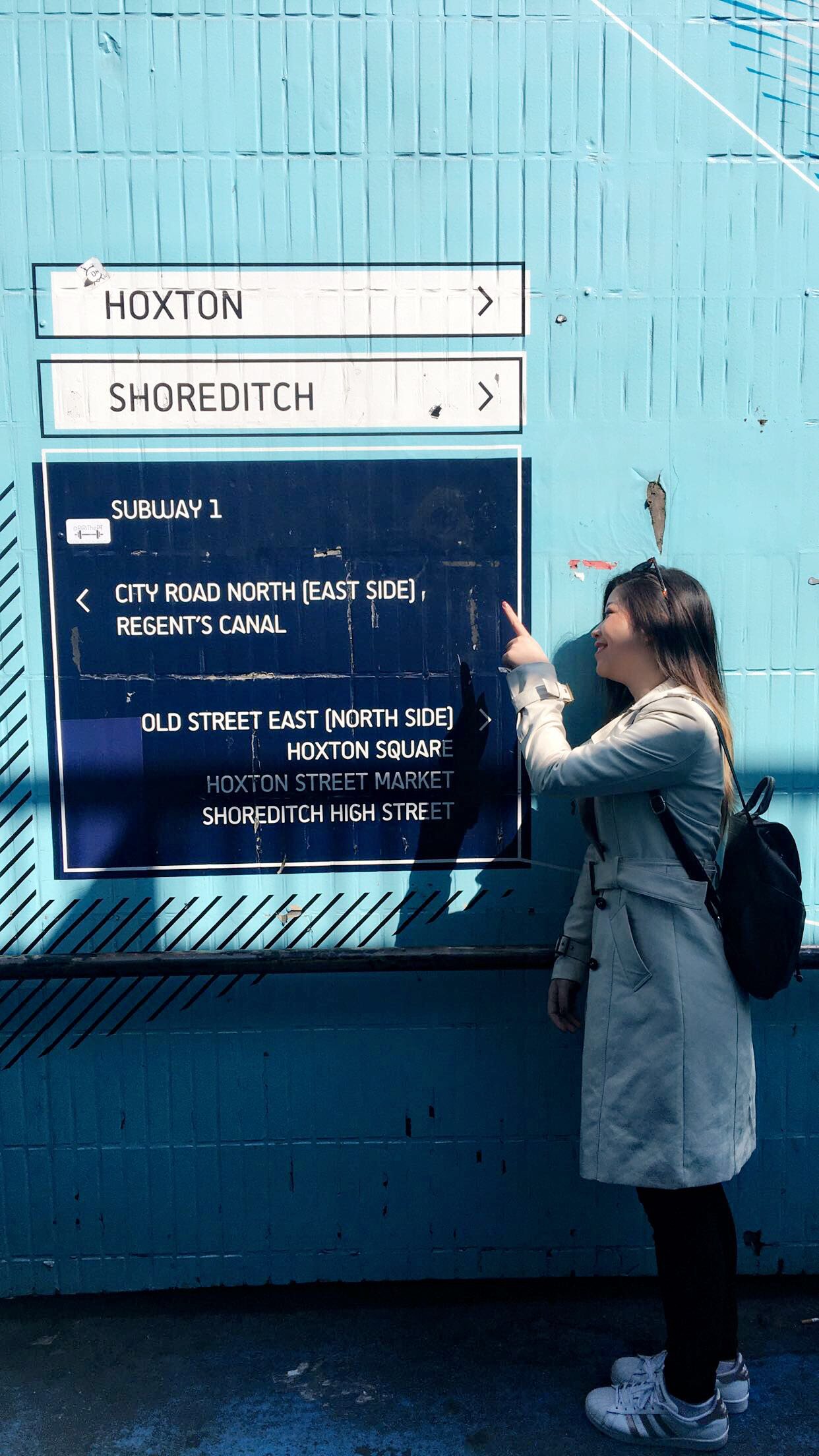 Shoreditch had this setup called "BOXPARK" which is basically a shipping container that houses thes various stores which sell quirky hipster fashion and food stalls !! So if you're thinking how hipster the place could possibly get, feast your eyes on the following pics which just scream hipster.
So this place was known for its famous "Freakshakes" and rightfully so because look at those toppings on that shake!! There was cookie, cake, ice-cream, whipped cream… basically everything your gym trainer would frown upon. But it was worth it…. For me, I opted for a matcha soft-serve with two dangos! (If you dont know what those are, they're also called shiratams which are glutinous sticky rice balls! – Very Japanese!)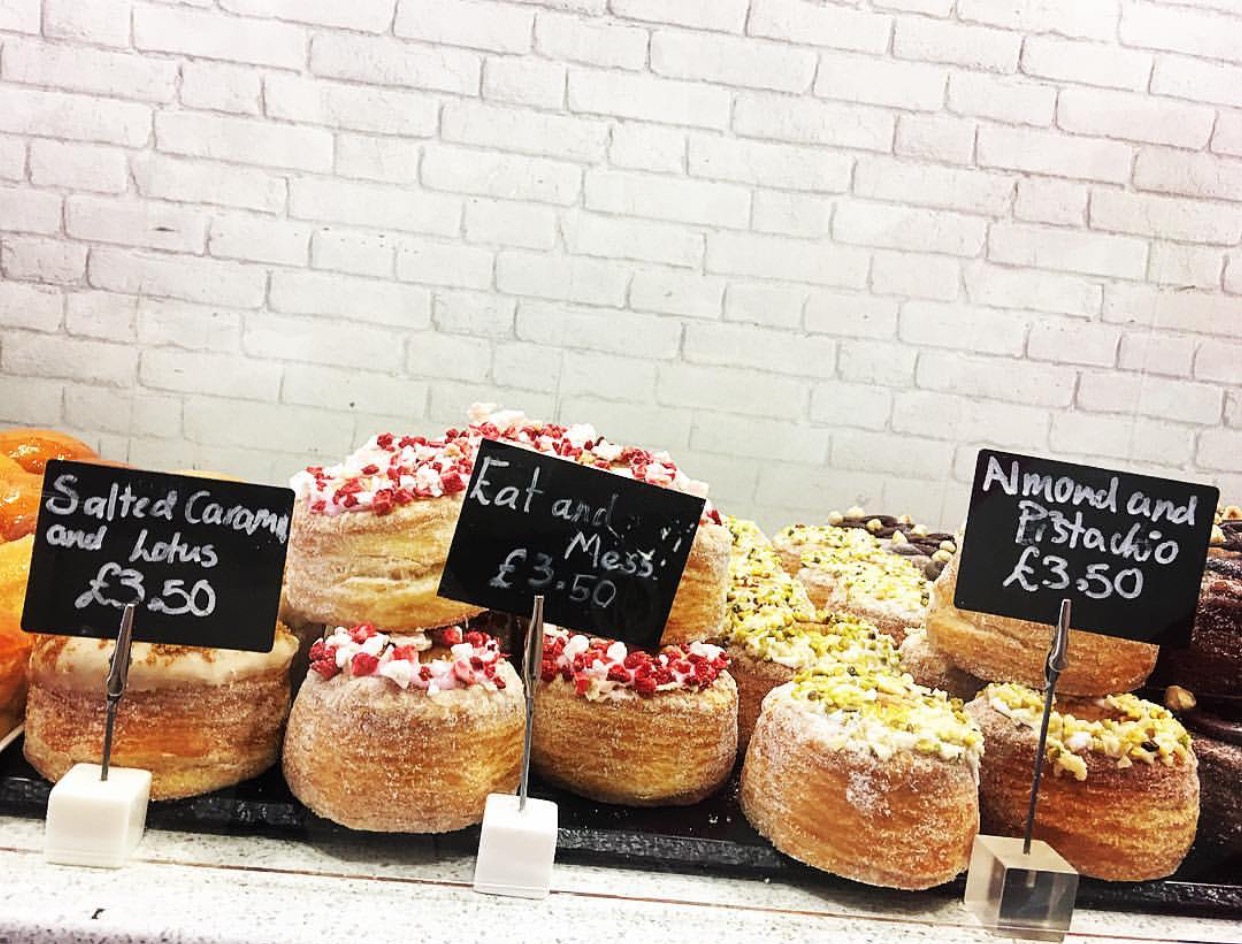 And right next to the freakshake shop, what else could possibly compare to the freakshake….CRONUTS, of course. (Btw, A cronut is a crossover between a croissant and a doughnut and voila, you get a cronut) These were absolutely delicious, I bought one home cause I couldnt possibly have eaten anymore after the icecream haha.
But before we went around the streets, we had to get some LUNCH. that's right. we haven't even had proper food yet. So what I learnt about the Shoreditch area was that it is home to some of the best, most authentic tasting Vietnamese restaurants. So we had to get that of course and I can confidently say that I've had the best Pho and Spring rolls I've ever had on this side of the world. We went to this restaurant called Mien Tay. and it was delicious, HIGHLY reccommended 🙂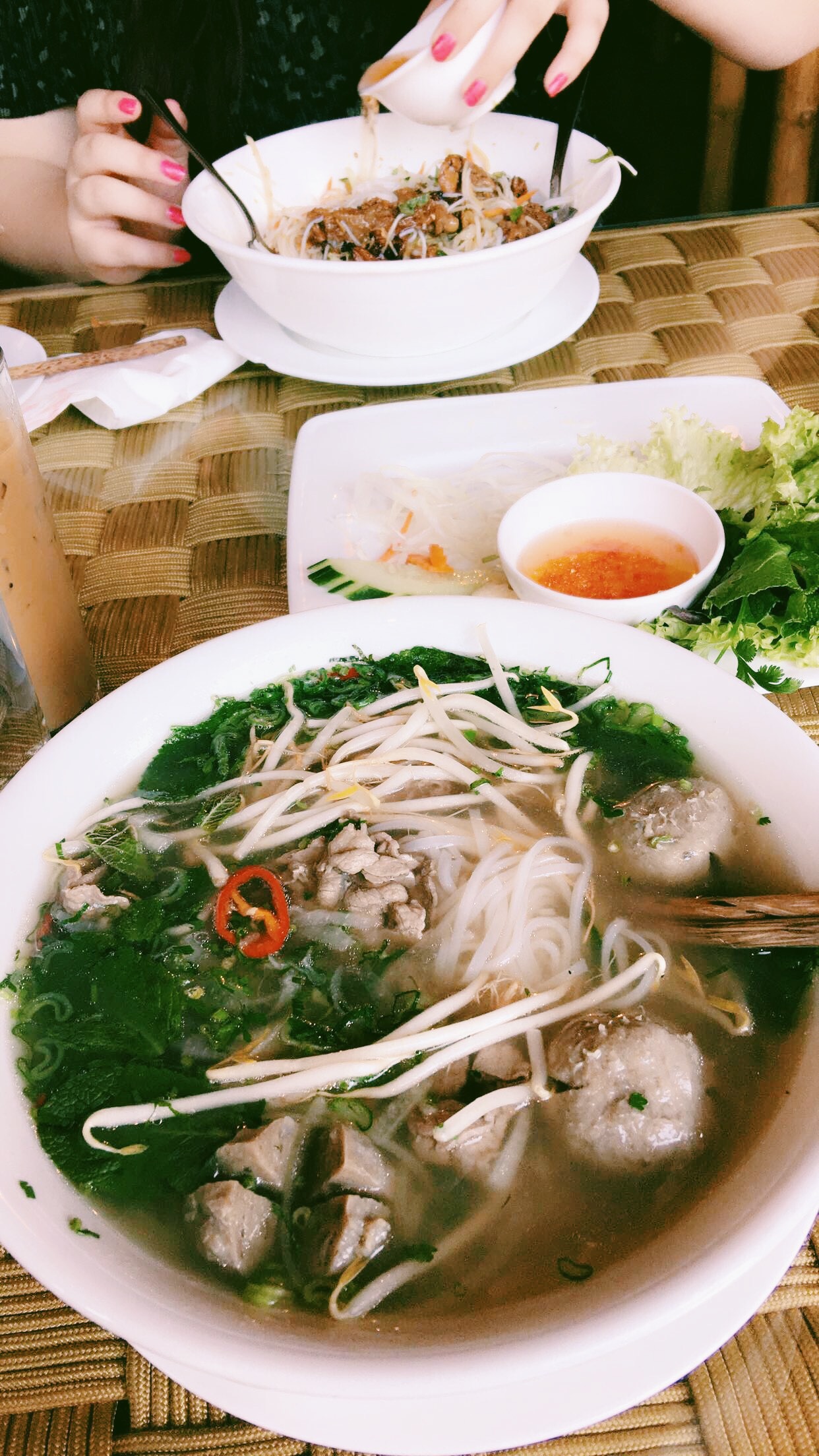 I mean… just look at that broth. Oh yas… I'm definitely planning to go back for that pho very very soon.
So after all the food, we were finally exploring the area… and nearly every wall we looked at was picture-worthy with such artistic graffiti that burst with colour and screamed expression…
So here are some of the pics that we ended up taking 🙂 literally was such a nice place to visit ! But make sure you kinda google some poses cause we spent ages deciding on how to take the perfect picture hahaha! But that's the fun part I guess 🙂
Anywaaays, I definitely reccomend this place toe everyone 🙂 With so many cafes and new foods to try, you can never run out of things to do, see and eat in Shoreditch! 🙂
I'll be back!
Love,
Eggy !