Hi everyone,
Week 9 has been absolutely crazy for me and everyone on my course. The realisation that our research reports are all due on the same day hit home even harder with just about 2 weeks to the deadline. Into week 10 with all the stress building up, what better way to relieve the pressure by browsing through photos from my day in Utrecht!
Utrecht wasn't initially part of my plan during my short 4 days in Netherlands because Day 4 was always going to be tight as I needed to fly off in the evening. But Chris suggested that we should take a short little drive there and take a walk along the canal towards the City Centre. Knowing that it's a city that's overlooked because of Amsterdam, I've always thought that I needed to visit it because I like to go where most people don't. Even with the tight schedule, it was a Saturday, so we decided to just be lazy and have Brunch in Amsterdam-Zuid before the drive down to Utrecht. It was a holiday anyway, so why hurry? Perfect weather to take a slow morning stroll to our Brunch cafe.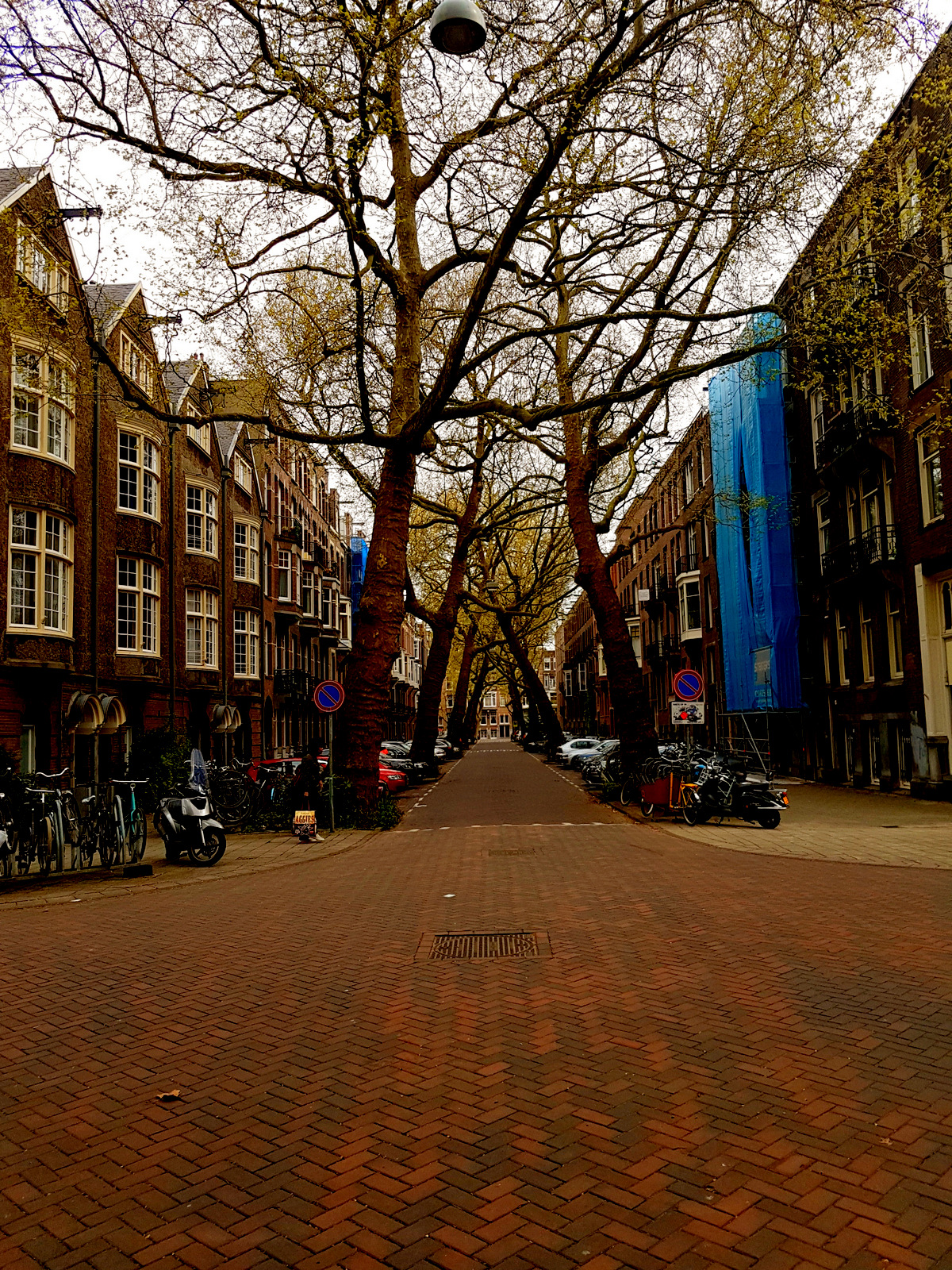 Here's our huge Brunch platter: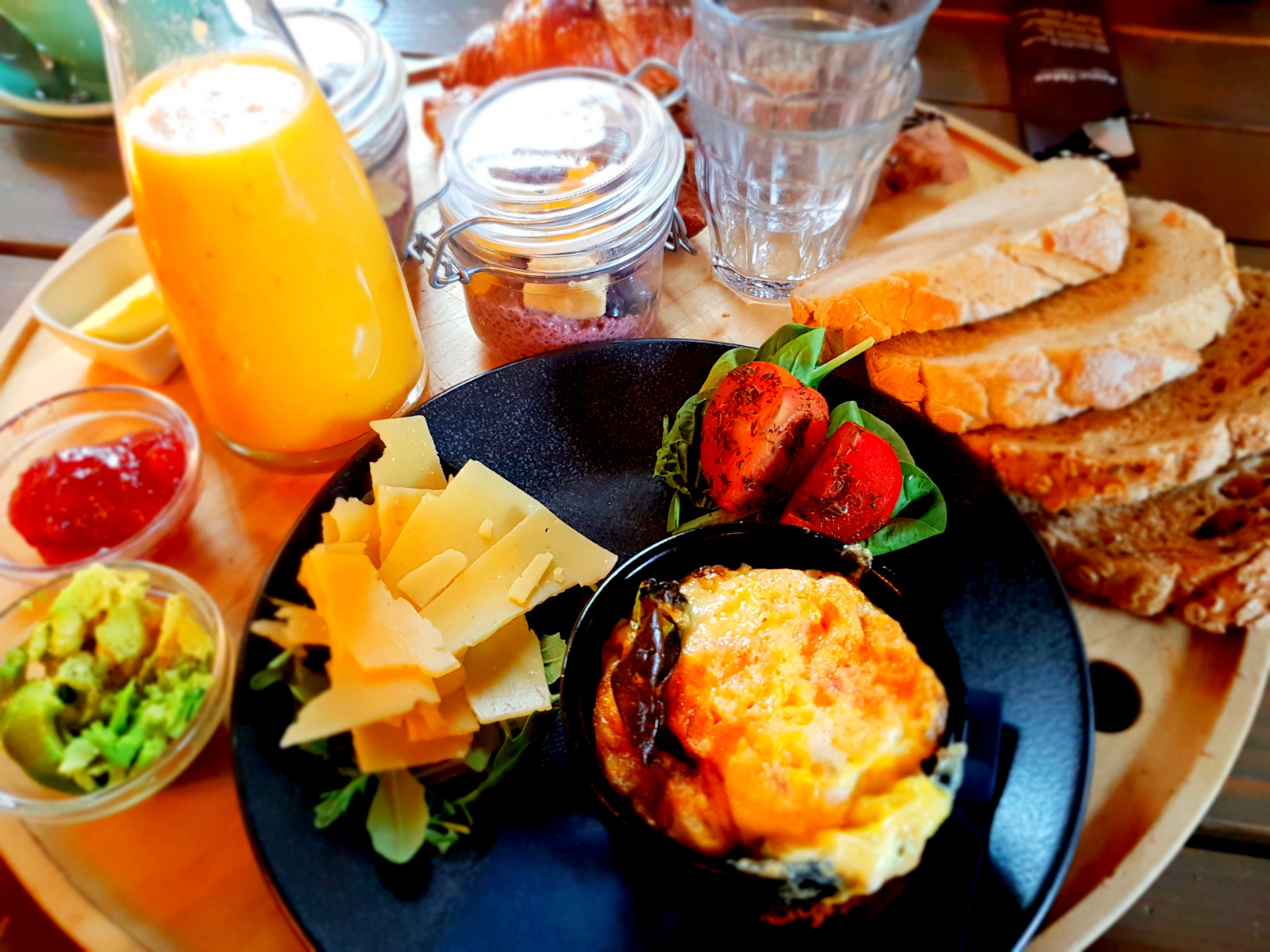 Here's the menu: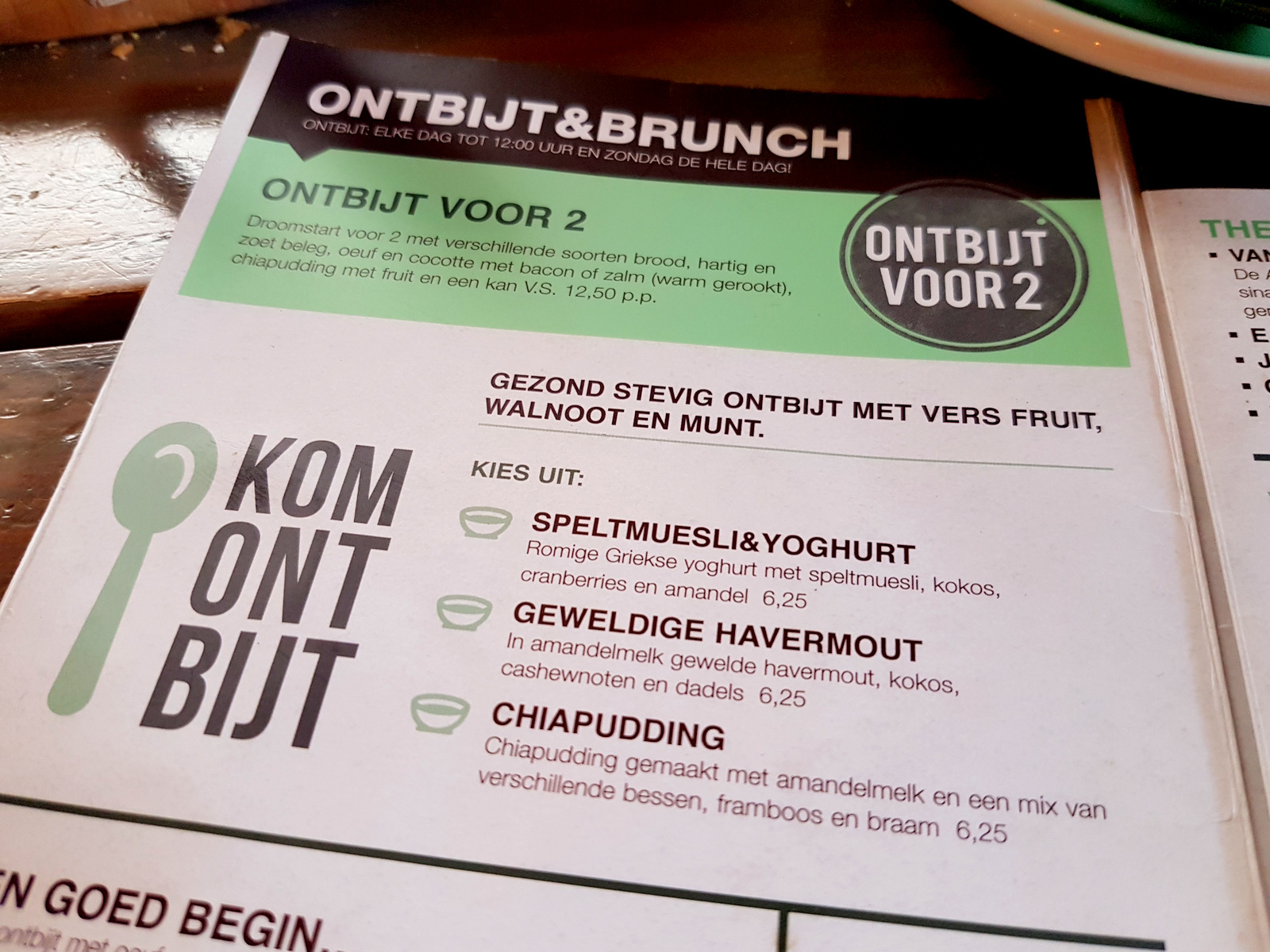 Sorry for it being in Dutch, but I'm sure you could figure out some words. Dutch and English (along with German) are all Germanic languages so we share many similarities.
The platter is much larger than the first photo suggests. Here they are in detail:
After the immensely satisfying Brunch, it was time to drive South to Utrecht. Utrecht is outside of the Holland. If you're wondering why, it's because Holland ≠ Netherlands. Holland is actually a province and it's split into 2 parts, North and South Holland. It gets confusing because in Chinese, Holland and Netherlands are both called the same. Utrecht is a city with the Utrecht Province.
We missed an exit on the way there so we parked quite a distance away from Utrecht. But that was perfectly fine as it gave us the chance to take an afternoon walk along the Kromme Rijn (Crooked Rhine), the river that Utrecht's Old River is part of. There was still more than enough time, so we walked around the Rhijnauwen area which was the type of nature walk that I've been enjoying on my own around the National Parks in the UK. Nature gives you that stillness among the hustle and bustle of the towns and cities
It was basically an exhibition in nature because the greenery is everywhere. The flowers weren't really blooming though, probably because of the weather not warming up enough yet. To be honest, it's May now and we're still averaging around 12 to 14˚C everyday. I'm happy with the cooler weather though. It just gets a little annoying when you've got to wrap yourself up like an onion when the weather's unpredictable. You don't know when you need an extra layer, so always be prepared.
So we eventually made our way to the route along Kromme Rijn and began heading towards Utrecht City Centre (which turned out to be much further than we thought)! The fair weather meant that there were a few people kayaking down the river 🛶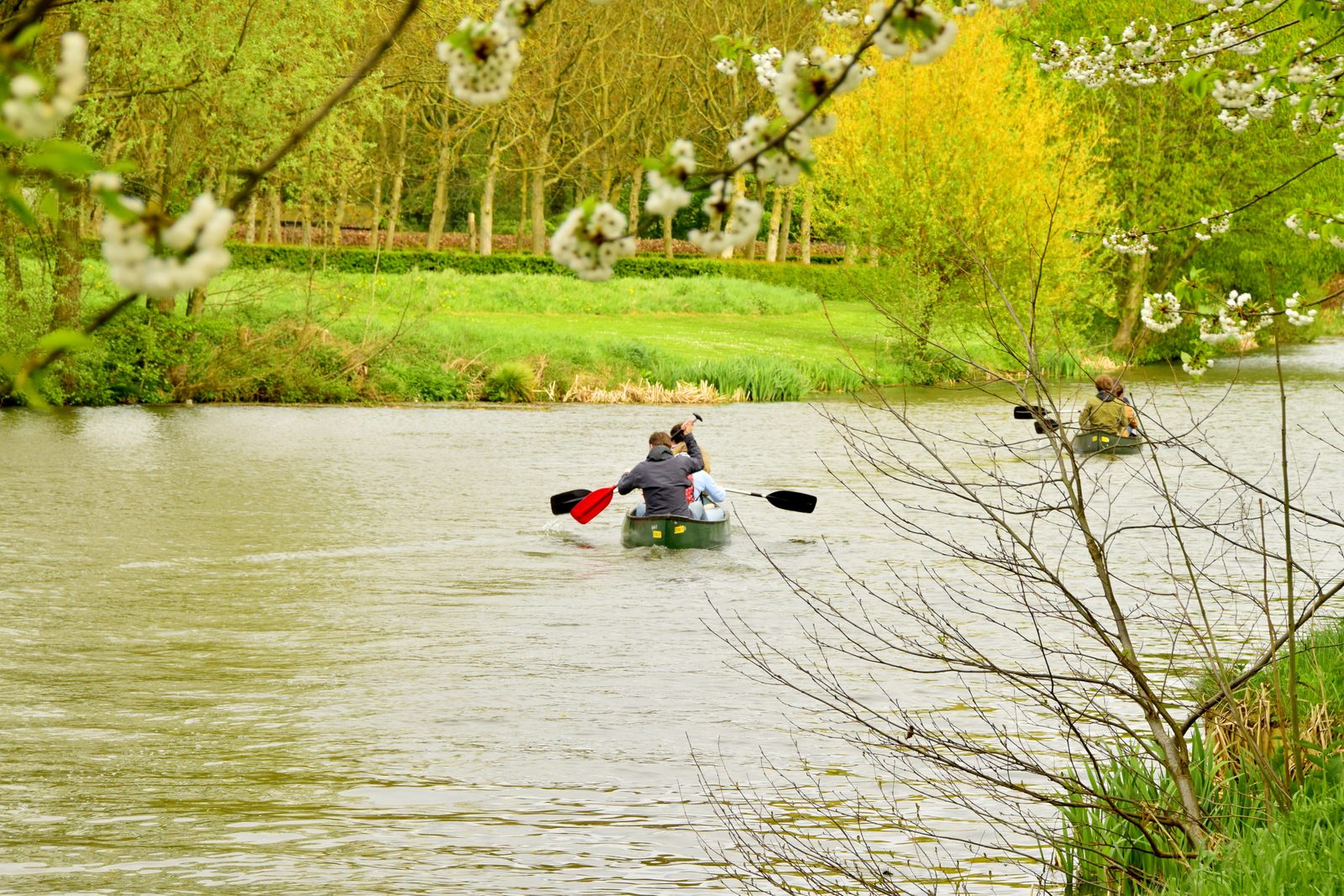 There were huge patches of blooming flowers along the way too, just not the tulips near Amsterdam that you might be more familiar with. Haarlem's the tulip centre, so you see tulips everywhere, as you should remember from a couple of posts back. Tulips are just commonplace there…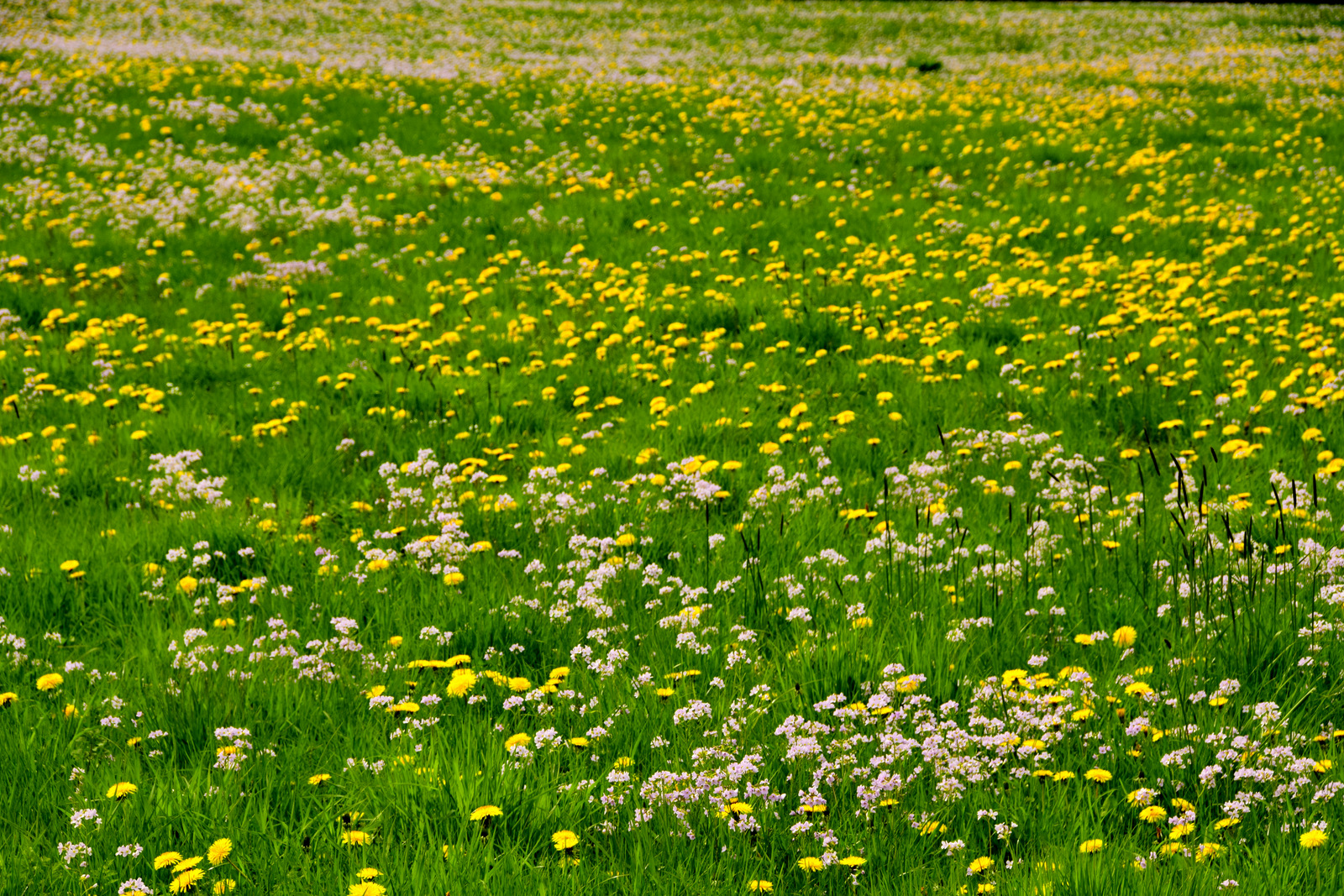 We got to FC Utrecht's Galgenwaard stadium and decided that we had to take the bus into Utrecht if we were to have any time to look around as we'd been walking way too slowly. FC Utrecht are the 4th best team in the Netherlands for this 2016/2017 season, outside the top 3 big names of Feyenoord (based in Rotterdam), Ajax Amsterdam and PSV Eindhoven.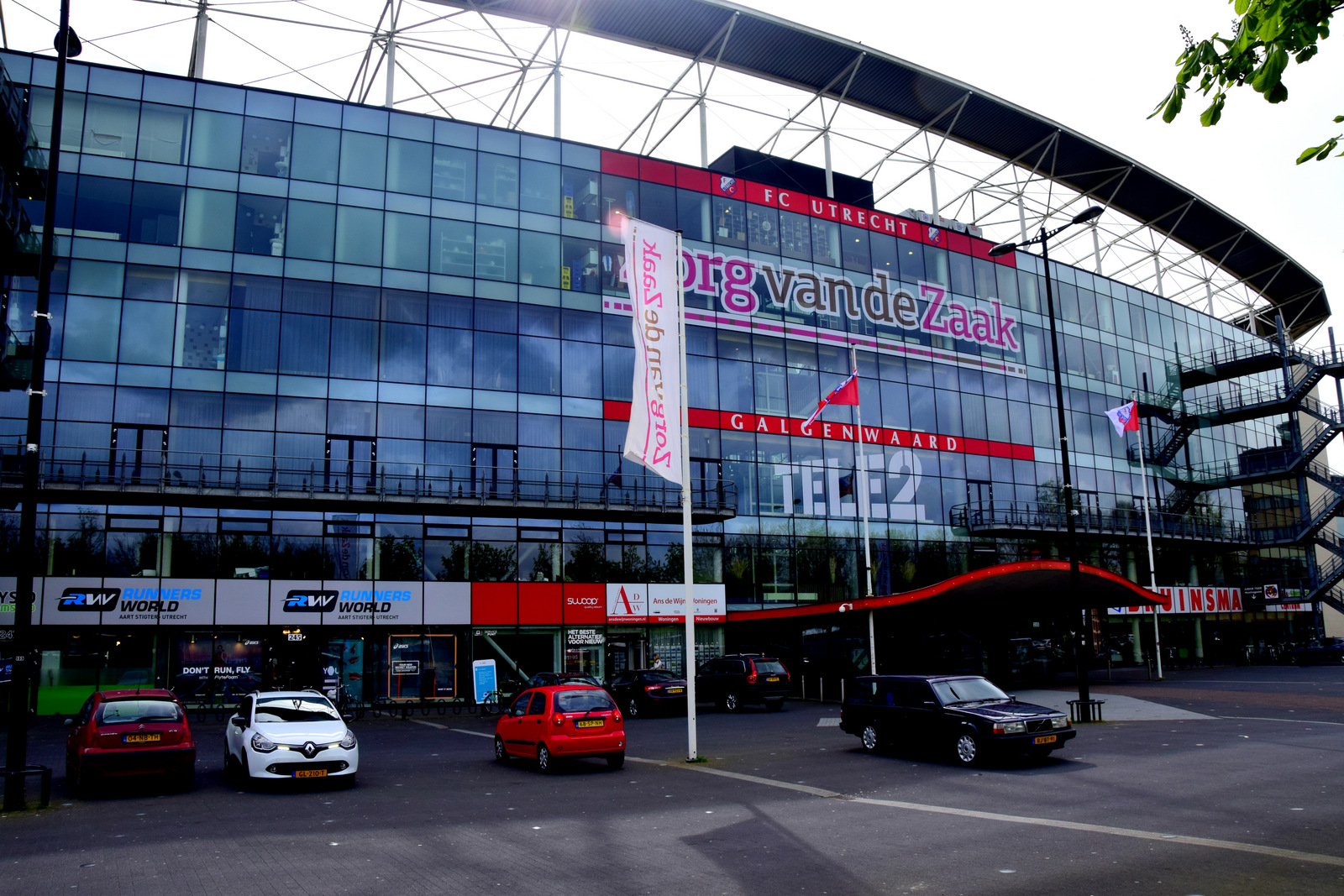 Once we got to Utrecht's Central Station, it was just a straight line into the Centre. We passed by the HKU University of the Arts Utrecht's Conservatorium, where Chris' elder brother used to study. Our Singapore equivalent is the Yong Siew Toh Conservatory of Music, which has a much more modern building to it. I guess Guildford has University of Surrey's Department of Music and Media as well as the Academy of Contemporary Music.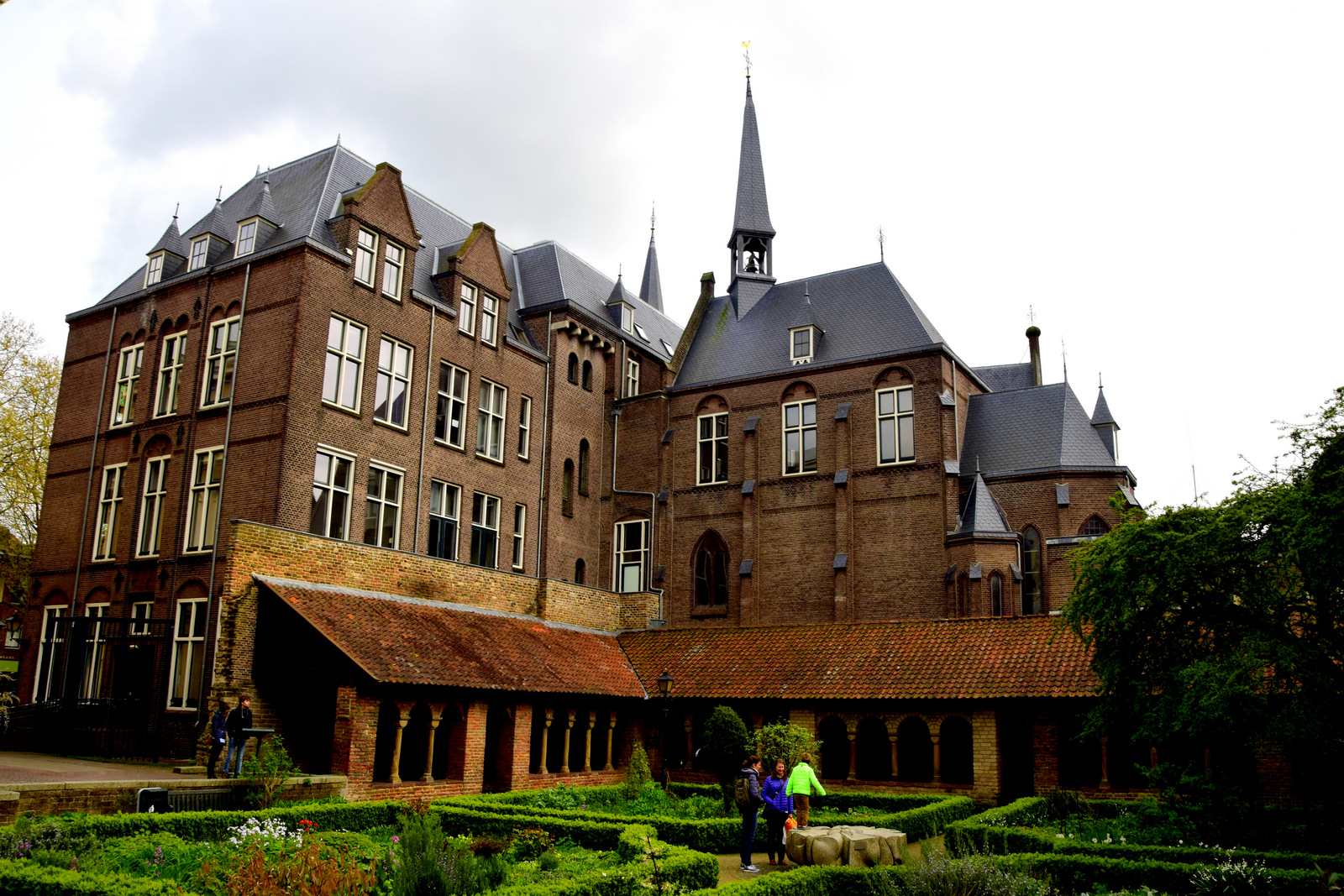 Here's the famous gothic Domkerk (Dom Church/St Martin's Cathedral). Actually no, this is the Dom Tower, which stands at around 112m, the tallest in the Netherlands. Behind it is the church, or what's supposed to be the church. The nave (main aisle of a church) collapsed during a thunderstorm in 1674 and was never rebuilt. As a result, the Dom Tower is now separate from the Cathedral itself, with the space where the nave used to be now a square of some sort.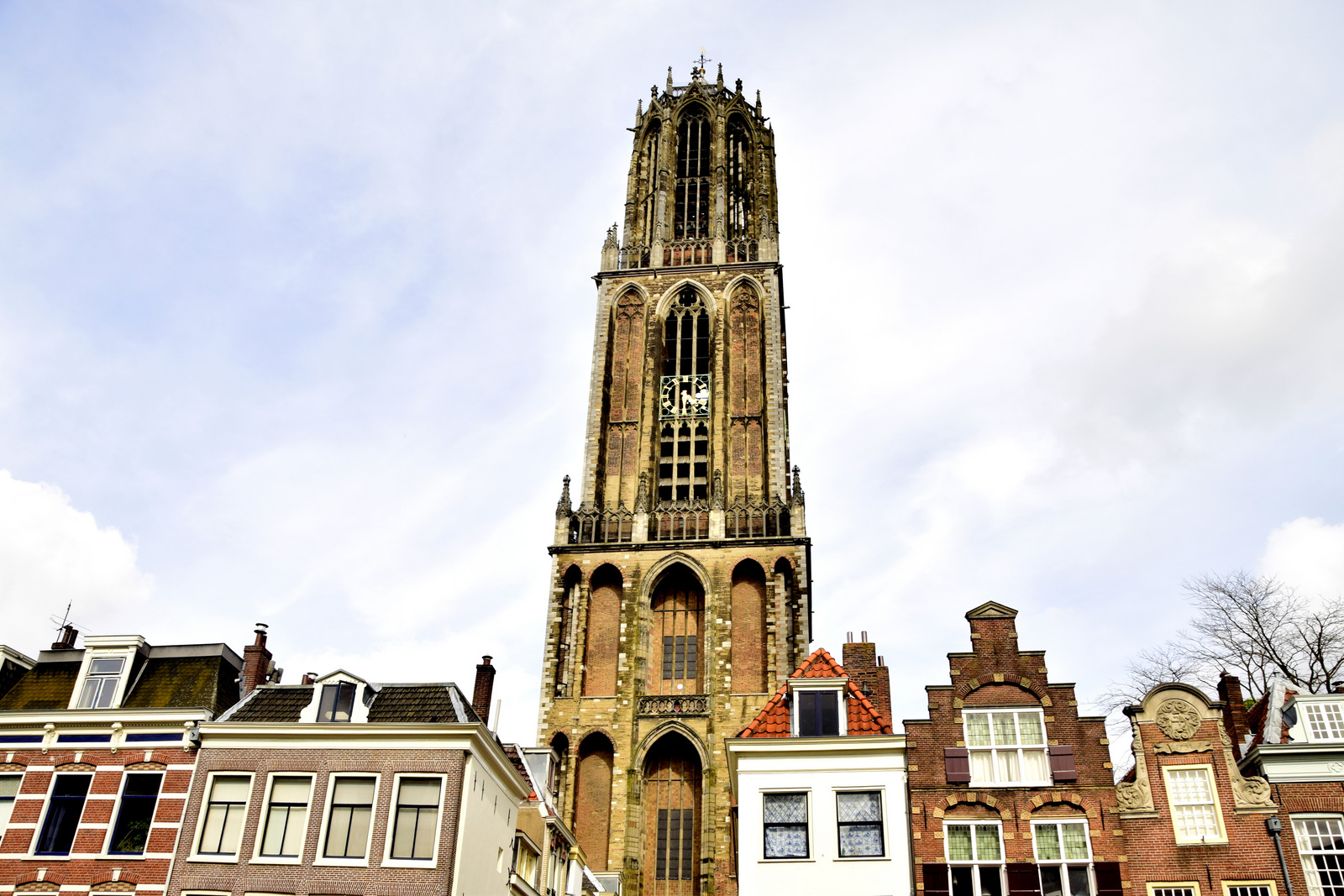 This is the famous Oudegracht (Old Canal). Many of these houses that line up along the river used to be warehouses but most of them have now been converted to cafes or restaurants.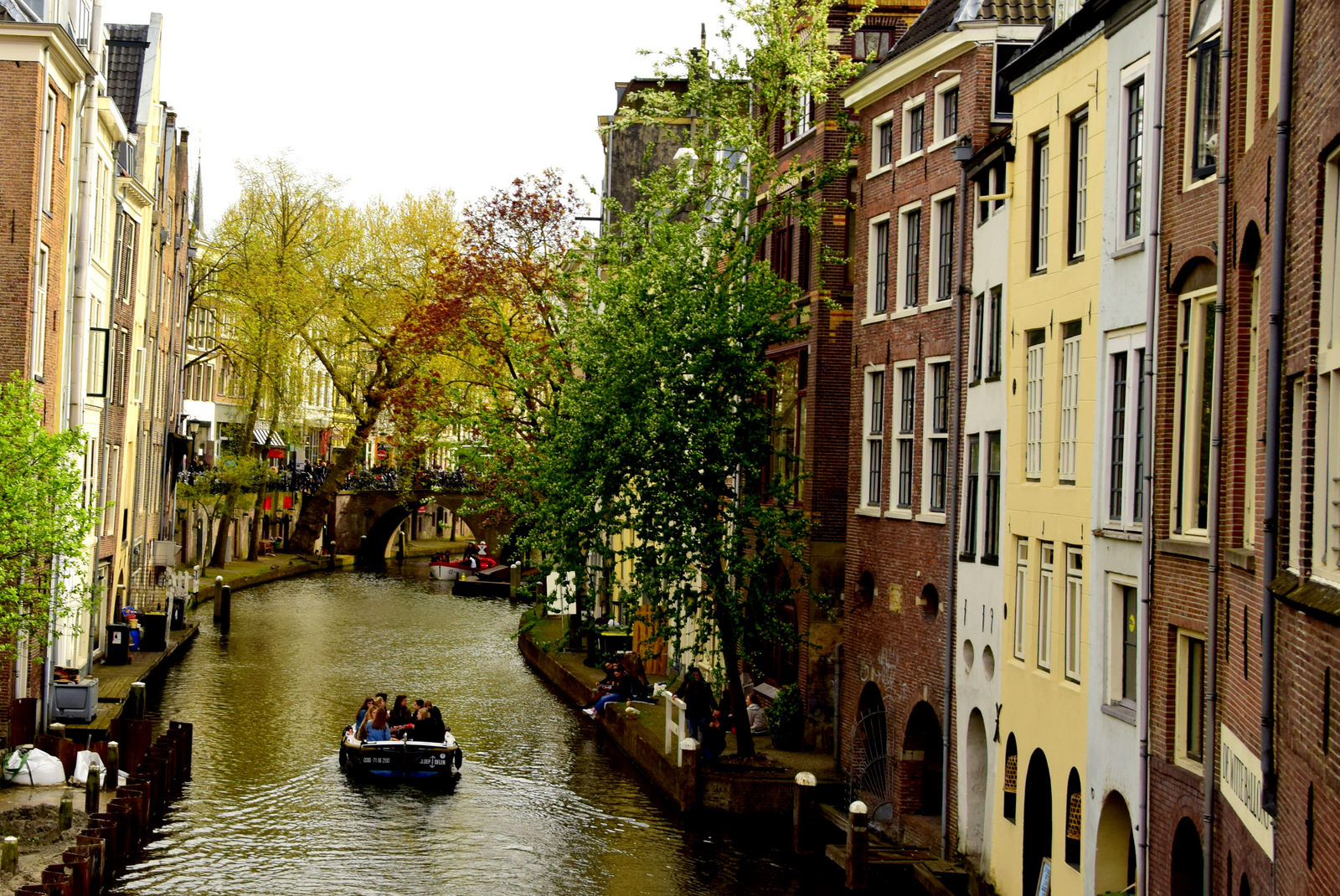 As it turns out, Utrecht has its own Hofje as well. Or maybe not. It wasn't really a Hofje but more of a back garden that was similar to the Hofje's in Haarlem.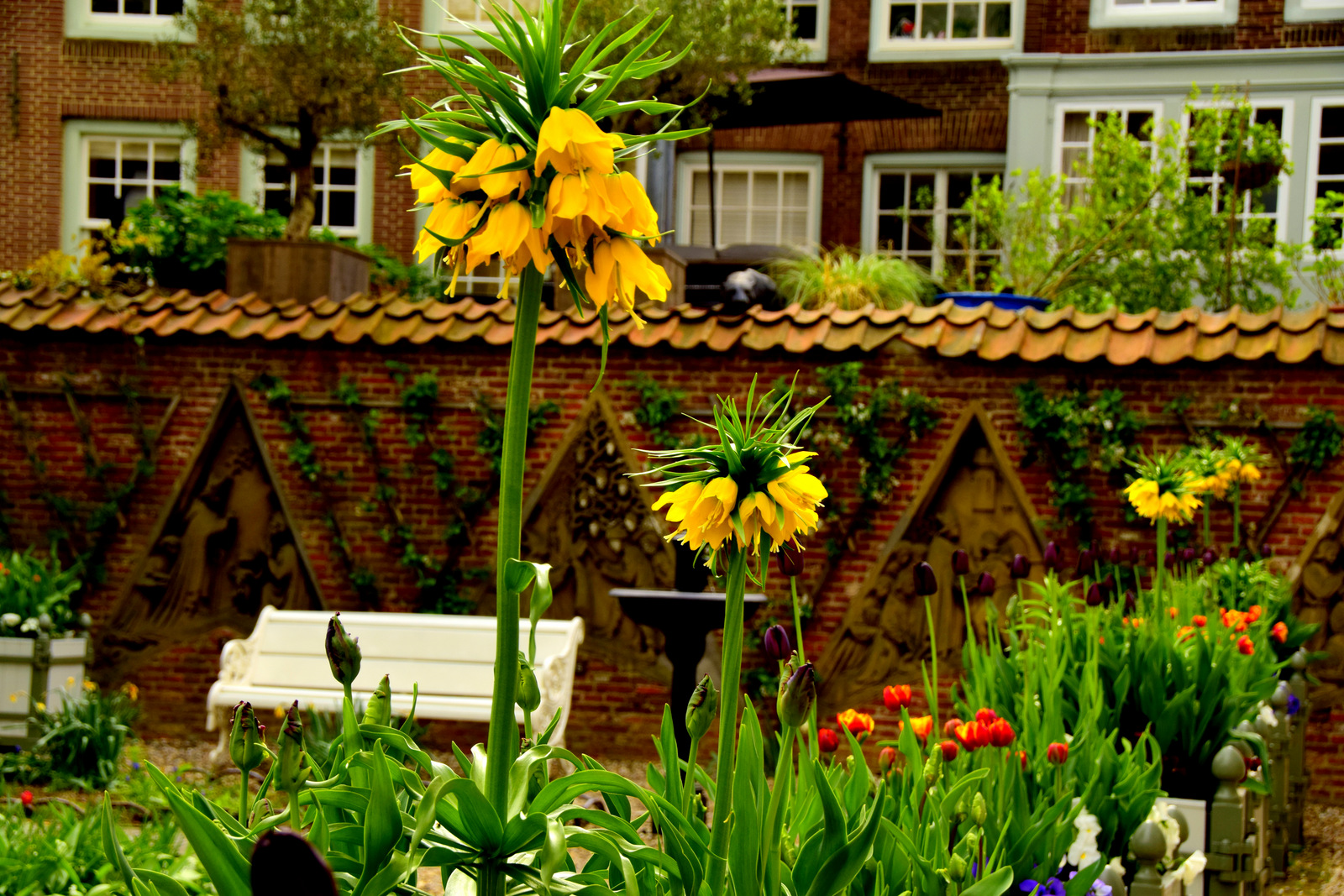 Here are 2 very typical Netherlands photos. Featuring, a canal, a bridge over the canal and bicycles: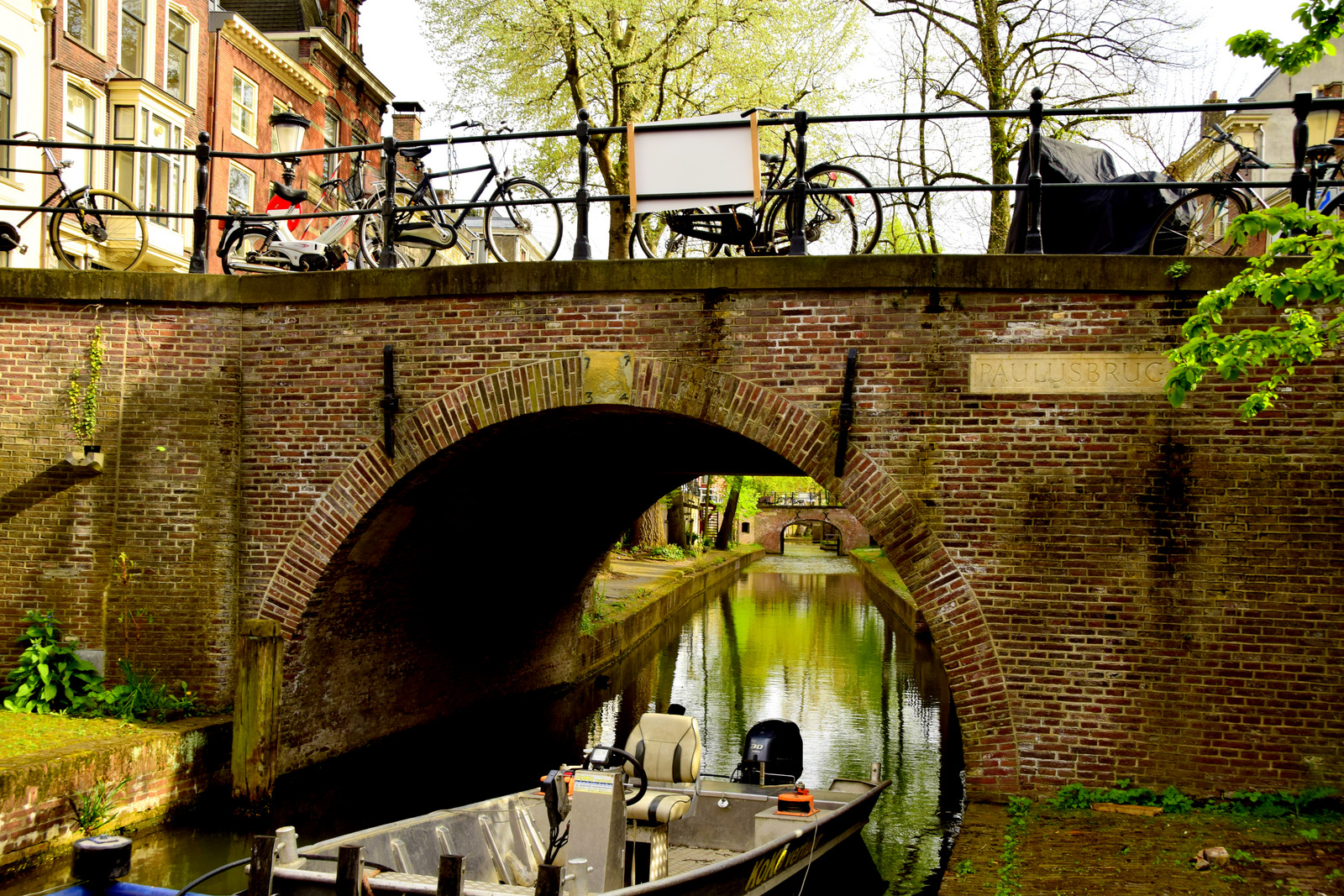 There's something fascinating about these bikes though when you focus on each one of them because each has its own story and has probably travelled many miles with its rider.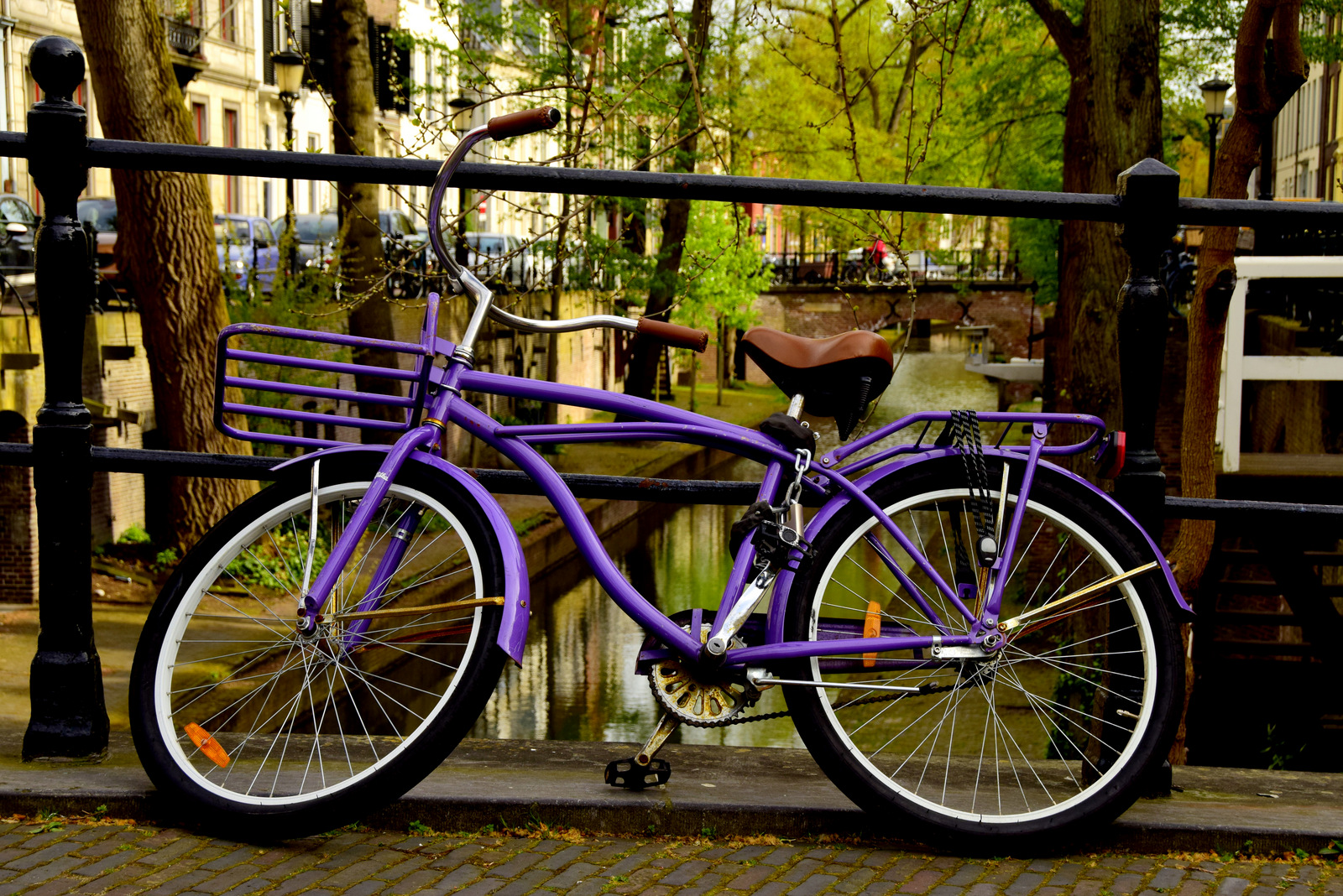 Here's the Dom Tower from the other side, where the Cathedral is in front of it now: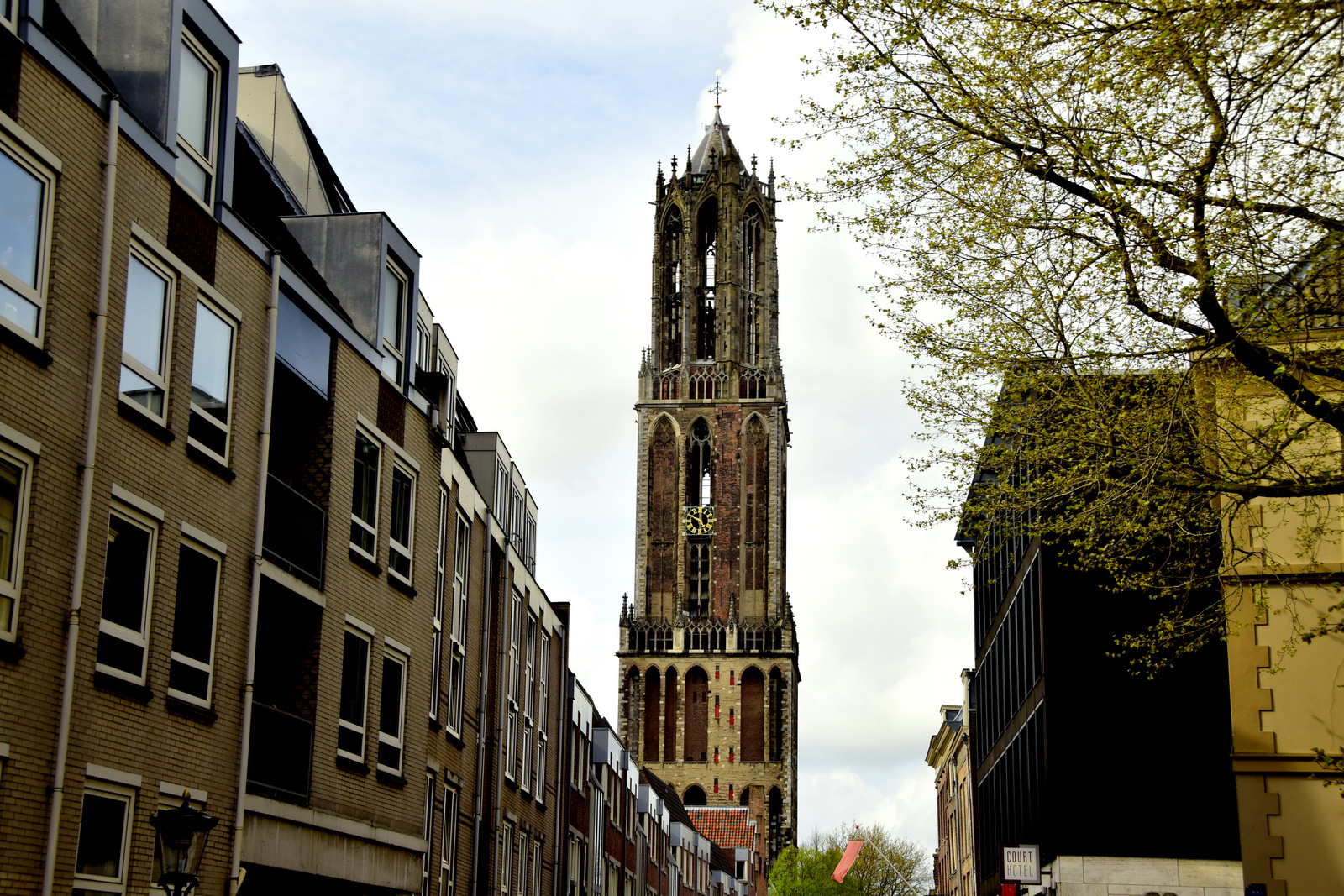 There wasn't much time left to stroll around the city so we had to call it a day and start heading back to Amsertdam-Zuid so that I could catch my flight from Schiphol. Only way back to the place we parked our car was to take a bus to Uithof, where the shared campus of Utrecht University and HU University of Applied Sciences Utrecht is. This colourful building you see here is the Faculty of Education which is most prominent when drivers drive past the motorway.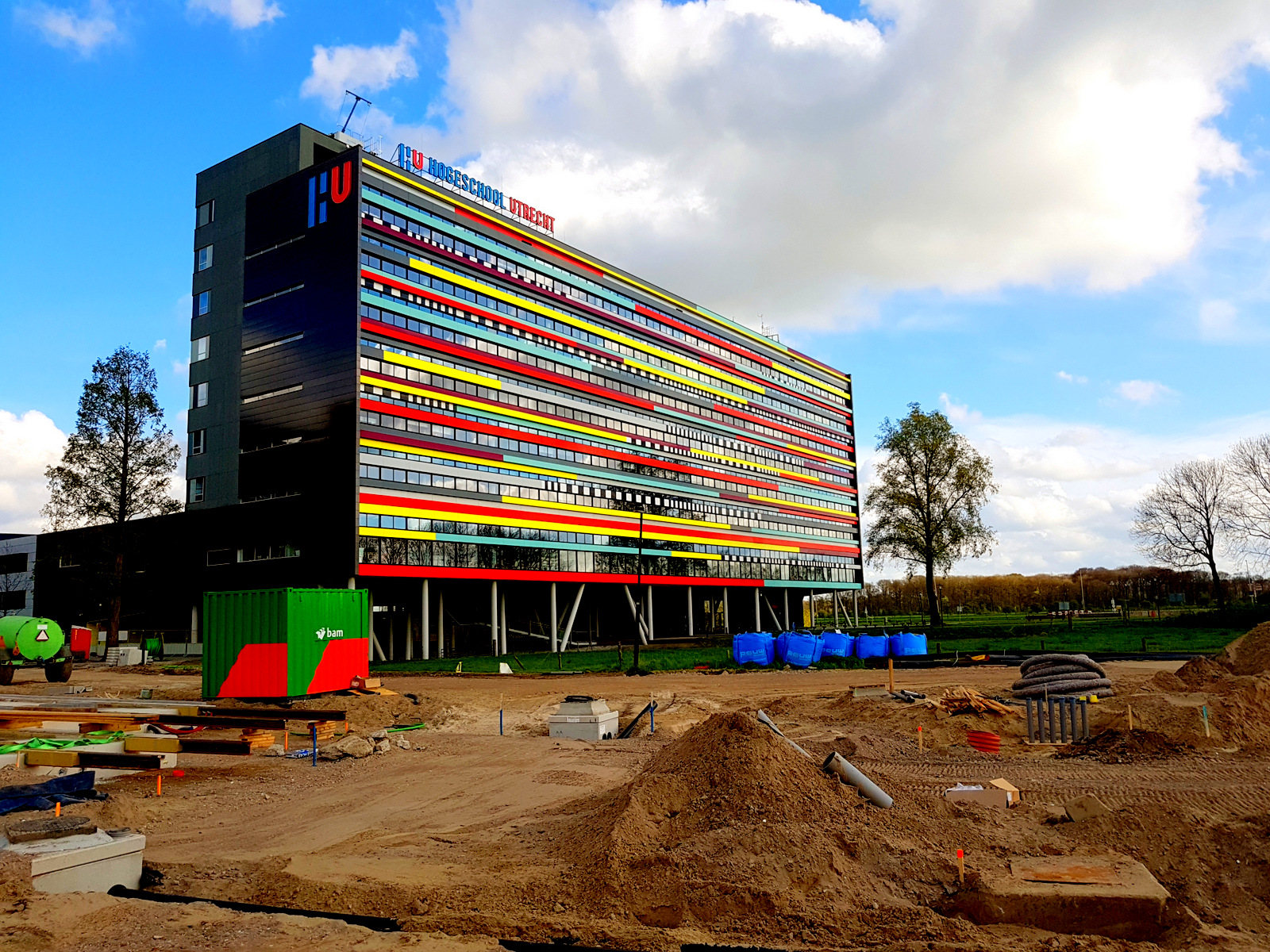 Still find it funny that Chris' car was the only one in that huge compound but hey, it was the Easter Weekend, so maybe many people had already headed home to spend time with their family.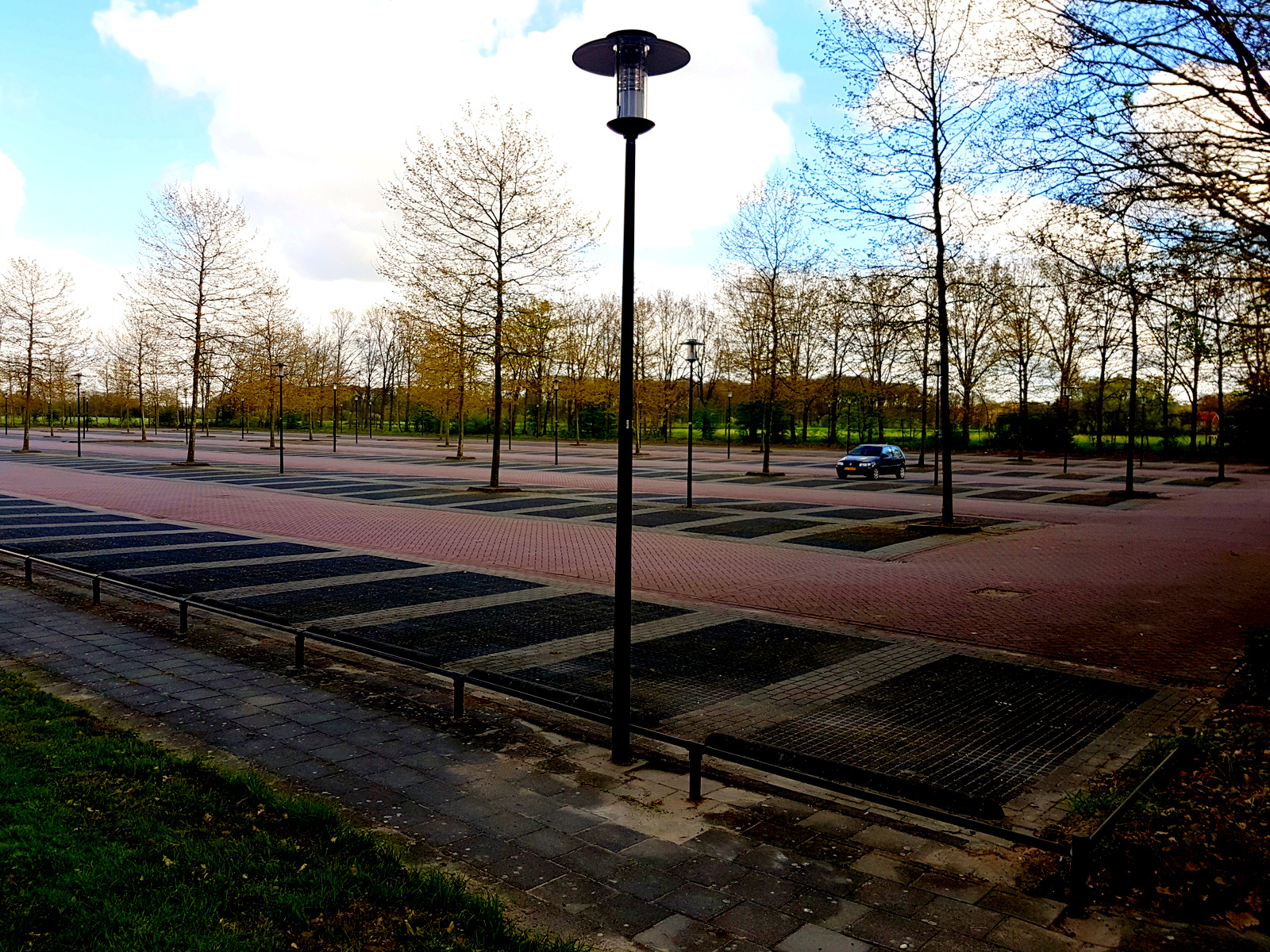 That was it for my short 4 days in the Netherlands as it was back to Guildford again to get back to writing my research papers in Week 3 of the Spring Break.
I'm glad that I'm one research paper down as of now, because I've got 3 more to go plus the Dissertation. The Machine Learning one involves quite a fair bit of coding which presents a steep learning curve for me since I don't have any coding background at all. Really glad that my Business Analytics course mates and the Professor are willing to help out where they can. It's always better when everyone helps each other out!
Anyway, I'm going to get back to staring at my code again. I'll come back with a post about Winchester, which was another midweek Wednesday day trip out of Guildford. Until then… God bless you!
Ben 🌈