Hi everyone,
The weather has indeed gotten considerably better after Wednesday's extreme 32˚C. After the longest day of the year, where we had 16 hours 35 minutes and 18 seconds of sunlight combined with the hottest day in more than 3 decades, the UK cooled down to a nice and comfortable 23˚C. That was largely due to rain pouring down across UK overnight (I think). It was still drizzling early in the morning at around 8am when I got up and I was almost tempted to start singing in the rain! ☔️
My friend, Pascal, was going to come by for lunch so I had to start preparing early in the morning. Definitely appreciated the better weather which made cooking in the morning a lot more enjoyable. Pascal did an exchange semester at my Alma Mater, Singapore Management University (SMU), in 2015 and stayed in the Dakota area then. That is an awesome place to stay, food-wise at least, because it was close to the Old Airport Hawker Centre which serves, in my opinion, one of the best Wanton Noodles in Singapore. No surprise that Wanton Noodles was what he missed but unfortunately, that is one dish that I am not able to reproduce here because of the lack of decent Wantons. My next go-to hawker noodle dish that's distinctly Singaporean is Hokkien Hae Mee/Fried Hokkien Prawn Noodles (炒福建虾面), which I have continued to improve on since getting here. The lack of Chinese Chives (otherwise known as koo chye, 韭菜) here makes quite a difference but I realised after the last few times that the key to the right taste, was the prawn and pork ribs broth. To make it "sweeter", it's good to add other types of seafood like squid, clams (if you have them, which I didn't) or in my case, mussels. They add significantly to the "seafood-ness" of the broth and gave it added flavour. Plus, if you have pork lard pieces, they are sure to add good flavour to the wok of noodles. I was sure to add pork slices this time as well because having some meat always adds an edge to any dish. This is the result of it: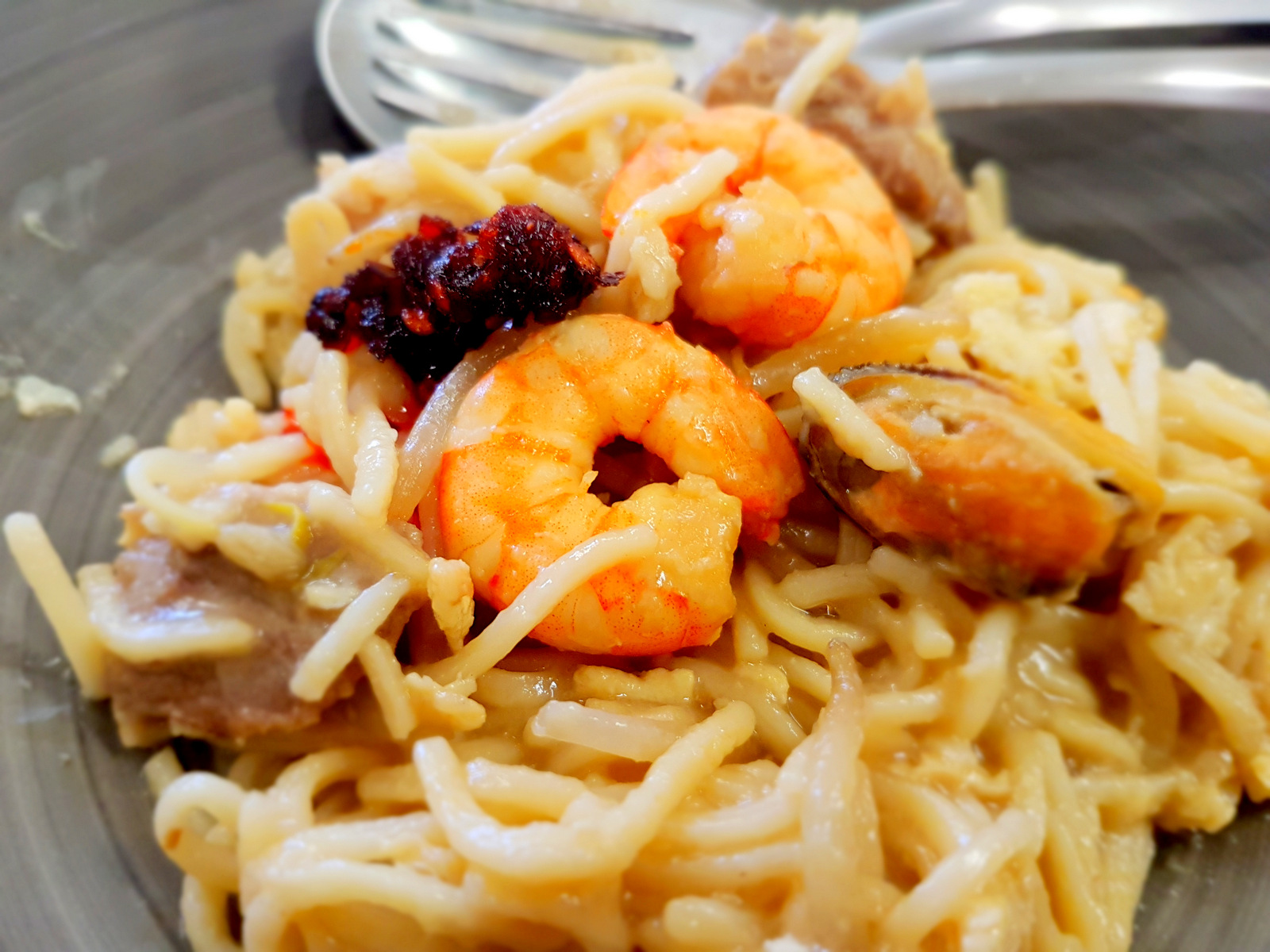 You'll notice the prawns, mussels, pork slices and beansprouts (plus "scrambled" eggs) in it. Aside from the missing koo chye, another missing component is the lime, which I replaced with some vinegar that really helped. Singapore hawker dishes can be replicated, just that you can't expect it to be of hawker centre standards when your thousands of miles from Singapore. Was still a hugely satisfying dish to prepare because of it being distinctly and uniquely Singaporean! A good way to help Pascal reminisce about the fun times he had at SMU and around Singapore!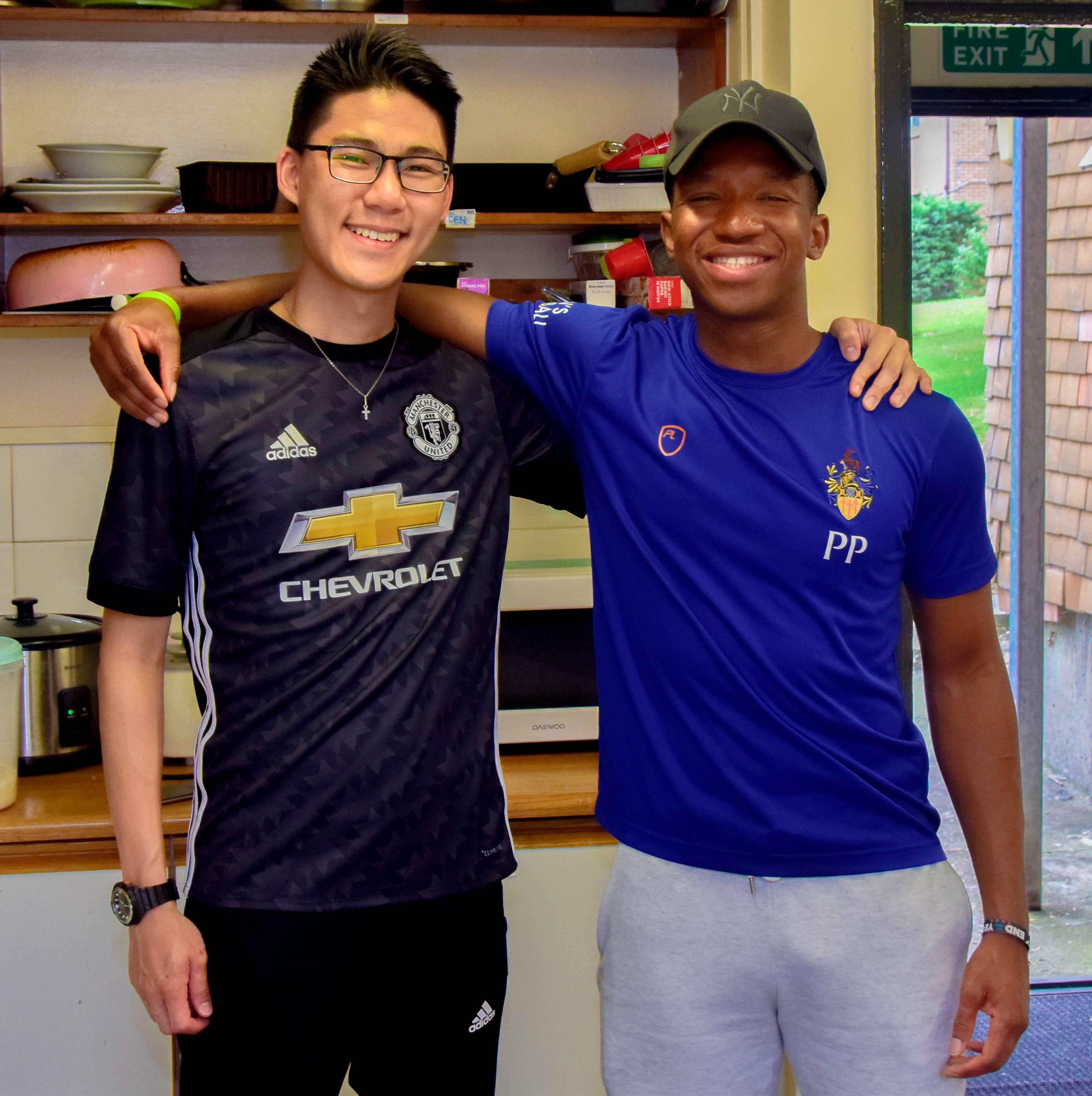 There was also a huge pot of Herbal Bak Kut Teh that I prepared to add to the Hokkien Hae Mee but we only had a small bowl each because the noodles were more filling than I'd thought. Plus, we didn't want to have too much, especially since Pascal needed to keep up his own fitness since he's a Footballer in Team Surrey. It's off-season though… 😜
Fast forward to today (Saturday)… is the huge feast that my house has been looking forward to for quite a few weeks now. There's 7 of us, so it was bound to be a big feast. I had decided weeks ago that I'd be preparing 2 dishes, one Singaporean (a full-flavoured Beef Rendang) and one Italian (mushroom pasta). My neighbours were looking forward to trying something Singaporean and I figured that since they were also Chinese, spiciness shouldn't be any problem for them so I was sure to "whack all the Chilli in". Funnily, a number of them had not had proper pasta despite being here for 9 months now and I was confident enough to do something that was at least remotely Italian. For me, I was eagerly anticipating what they would prepare!
My Beef Rendang needed to be prepared way beforehand so I started on it after a light lunch before leaving it in a big pot to stew for the rest of the afternoon so as to tenderise the meat: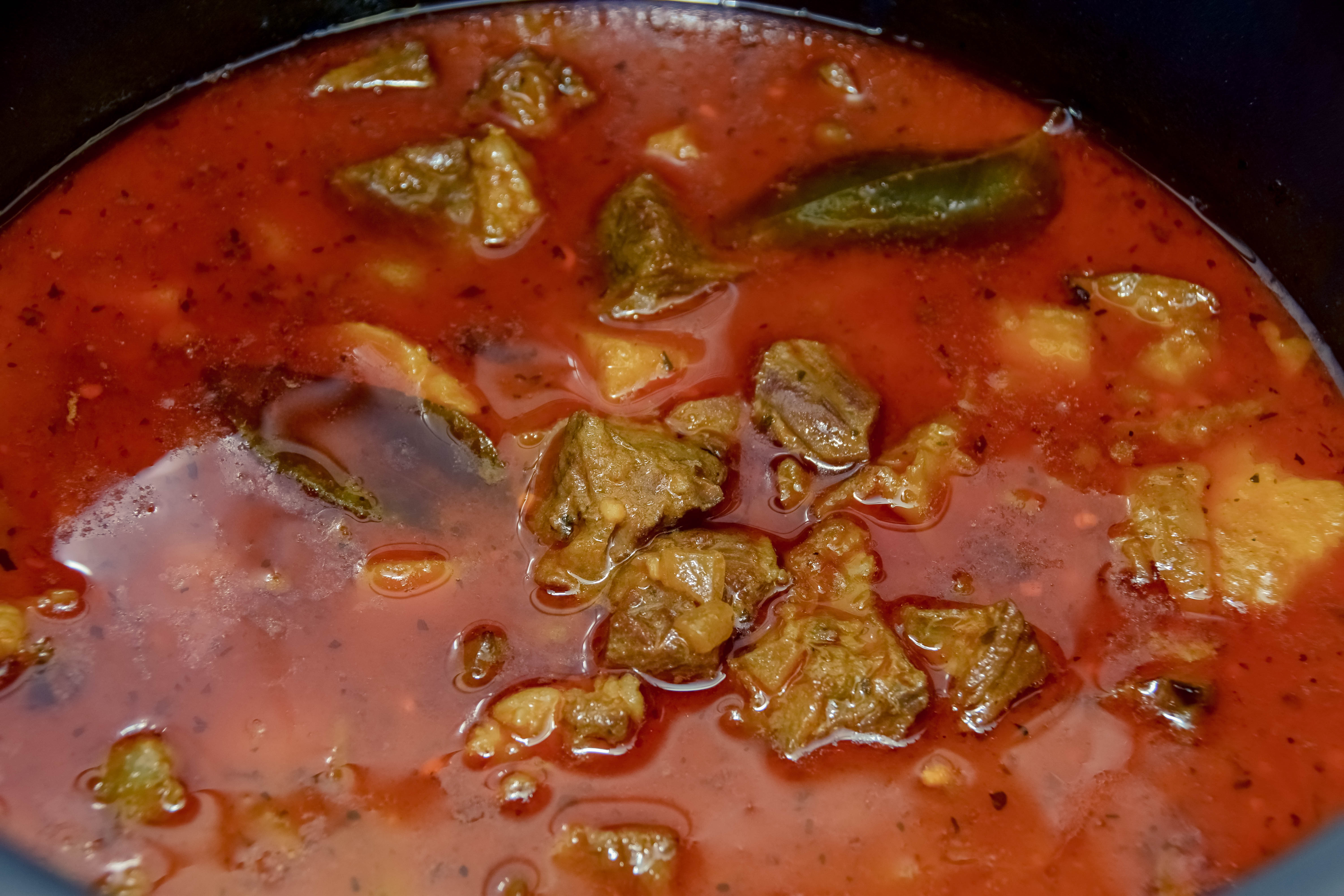 The rest of them got started in the kitchen at around 5pm so as to be in time for our 7pm dinner with the stoves slowly filling up:
The dishes were gradually getting done one by one as the table started to fill up with delicious food:
1. 葱油饼 (Wrap made with flour, eggs and some spring onions): Don't underestimate its ability to fill you up. It may be thin but one wrap is equivalent to a full bowl of rice!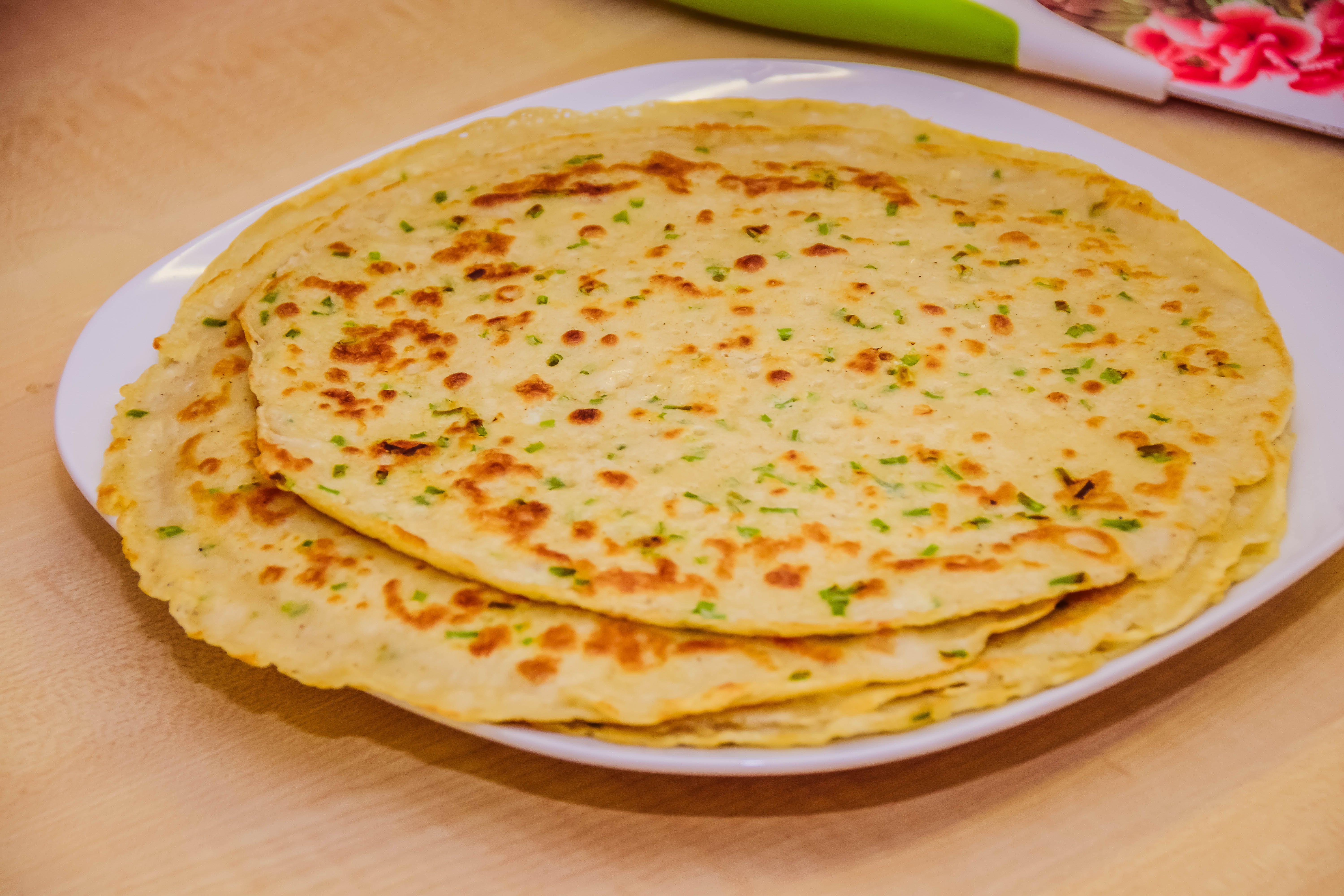 2. Pork Ribs cooked and glazed in a sweet sauce: Because my friends pre-cooked the ribs beforehand, the meat was tender by the time it was ready to be served. It probably can fight it out with the ribs from Tony Roma's because of its authentic flavour; yes, it was that good!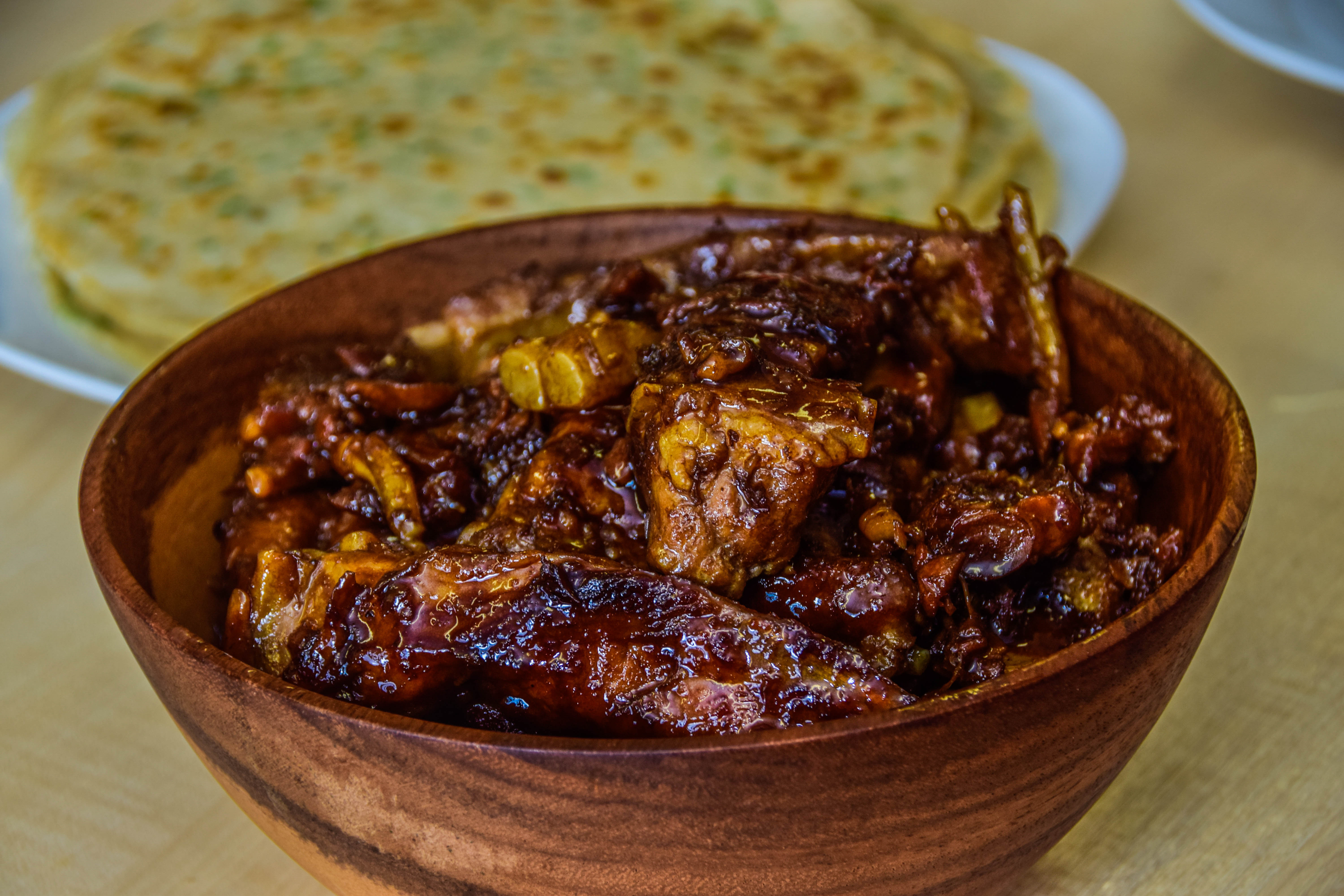 3. Shredded potatoes with green peppers, meant to be the fillings for the wrap in #1: A simple dish that was prepared to complement the others.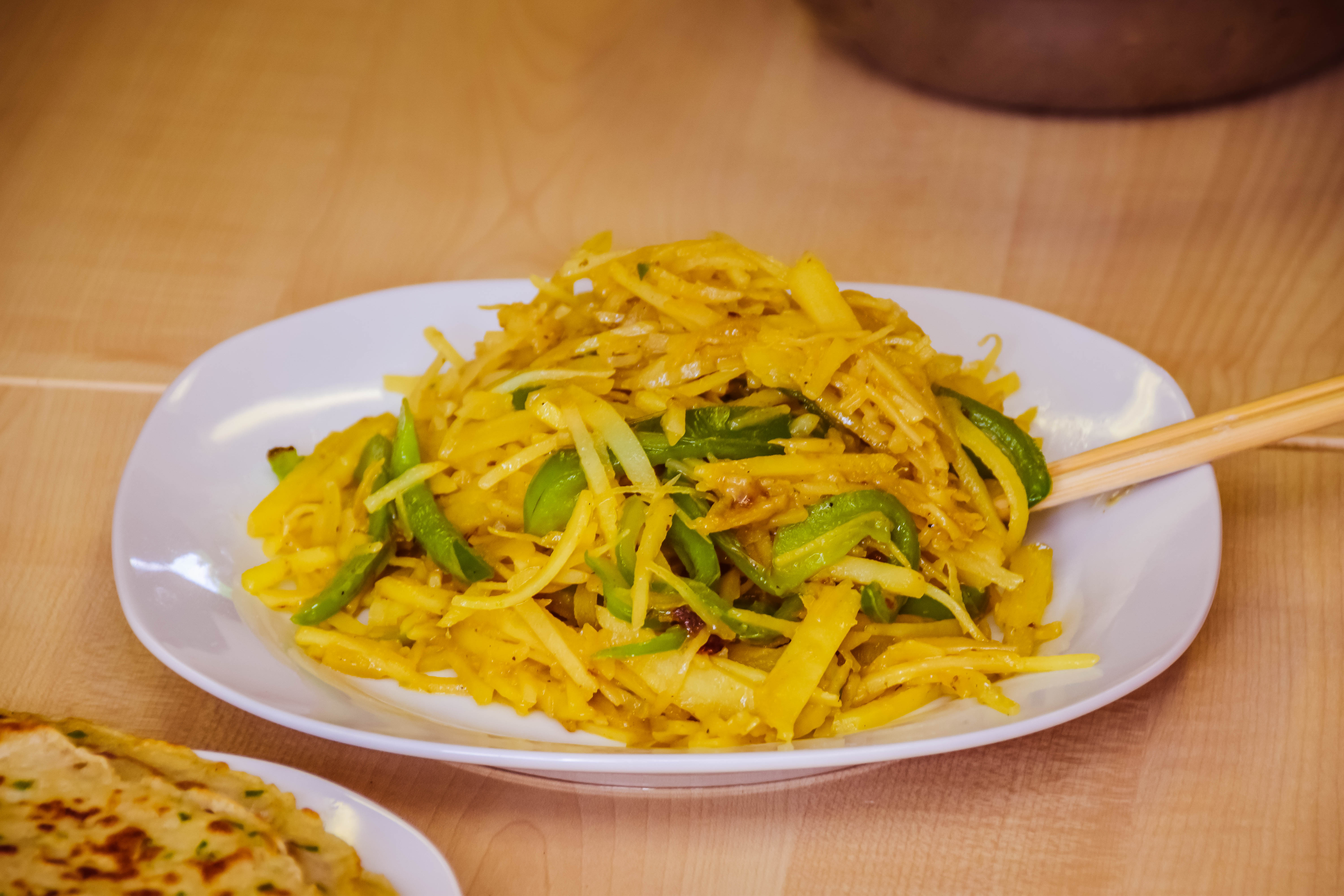 4. Fried Prawn Crackers: Prepared by the same friends who did the Pork Ribs. It needed a test run to see if the oil was hot enough to start the deep frying process. But after 1 failed piece, the rest turned out perfect!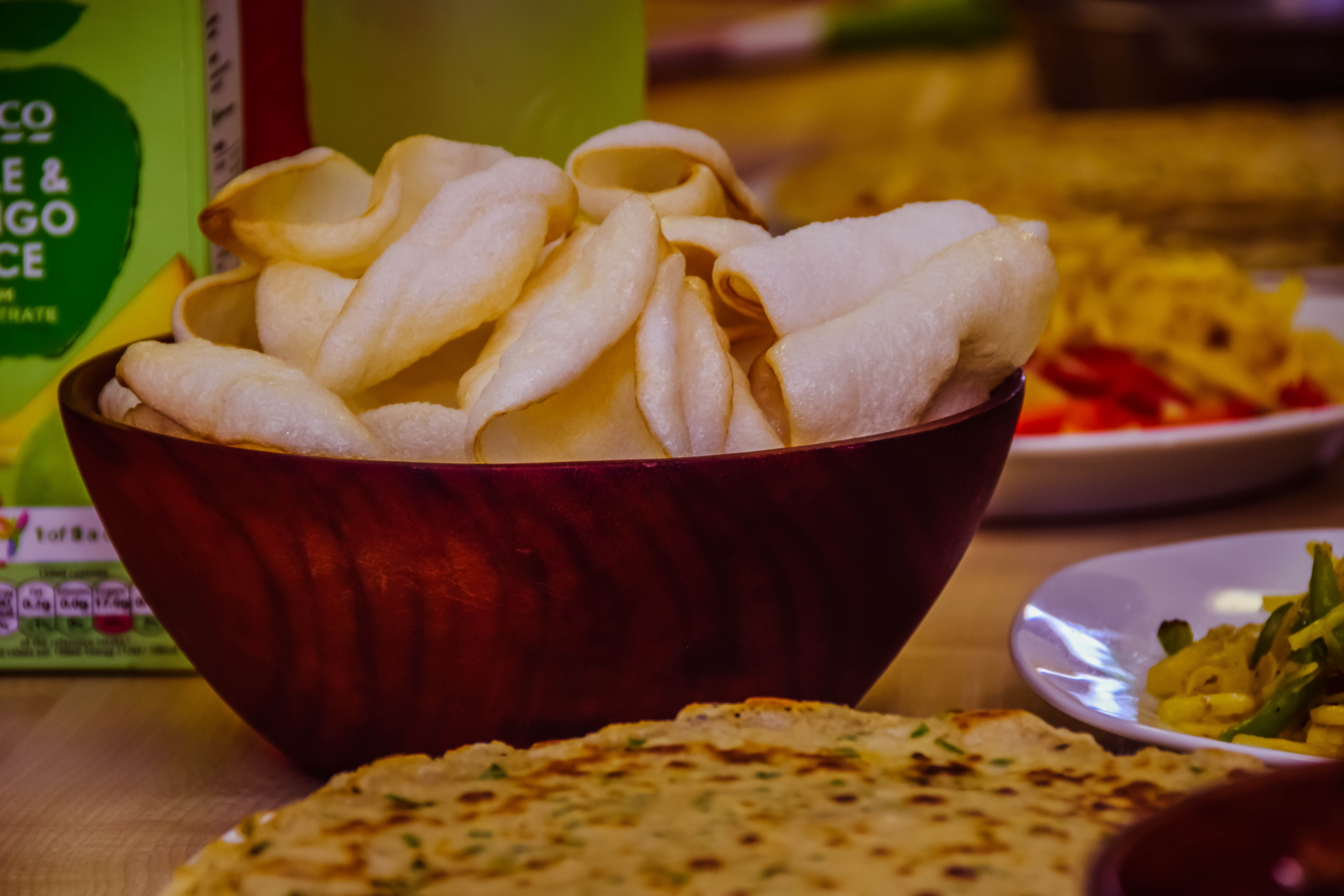 5. Soy Sauce Chicken sauteed in red and yellow peppers garnished with freshly chopped spring onions: This was pre-marinated in soy sauce and garlic in the afternoon before it was cooked with the peppers.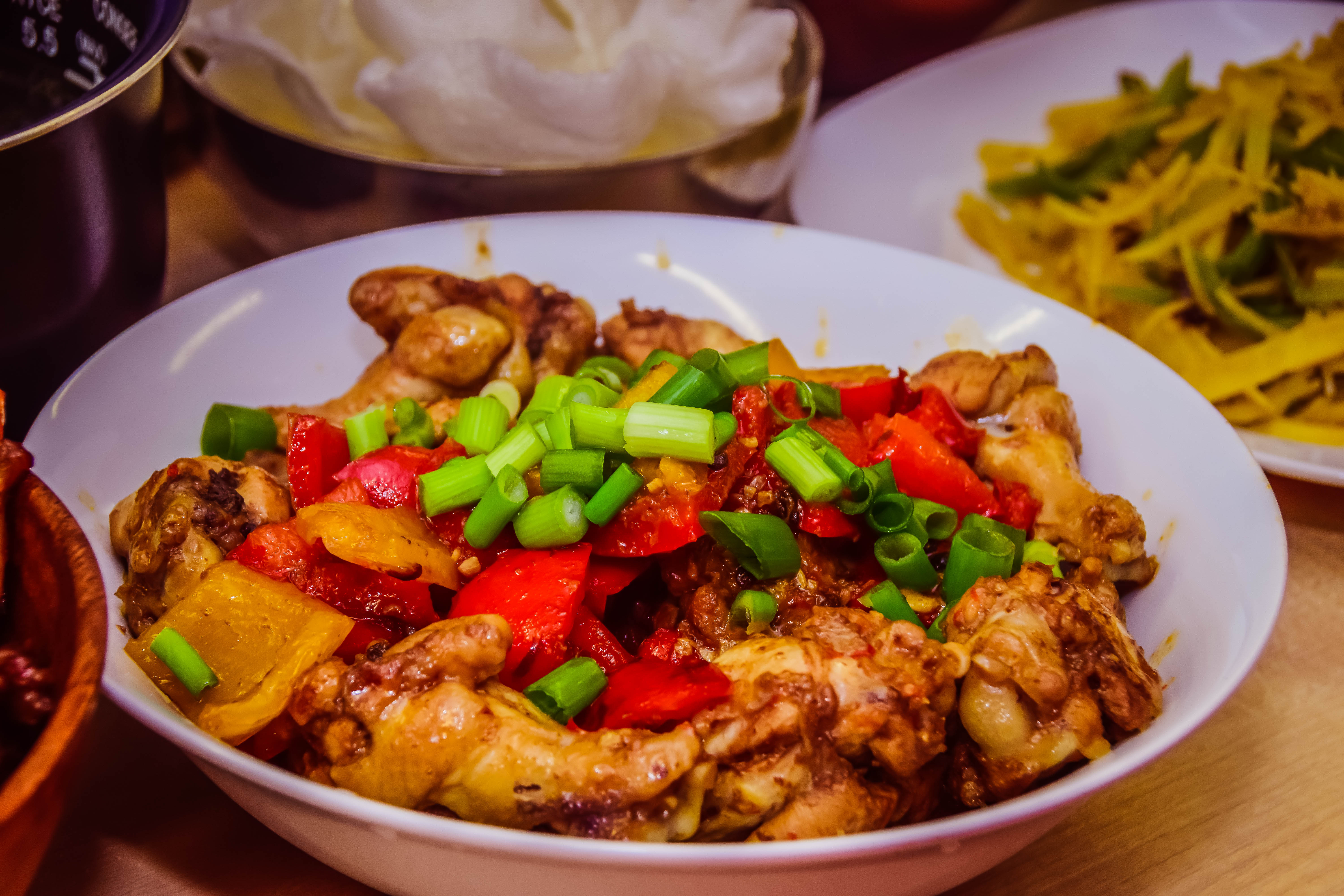 6. Braised Beef with tomatoes and ginger: A very different approach to my usual Braised Beef dish because I prefer the "stewing" method to allow the meat to soak up all the flavour. This was just a different method but it yielded a very tasty dish nonetheless. The friend who prepared the dish remarked that it was a tad bit sour though to which we recommended he try to add sugar to it the next time around.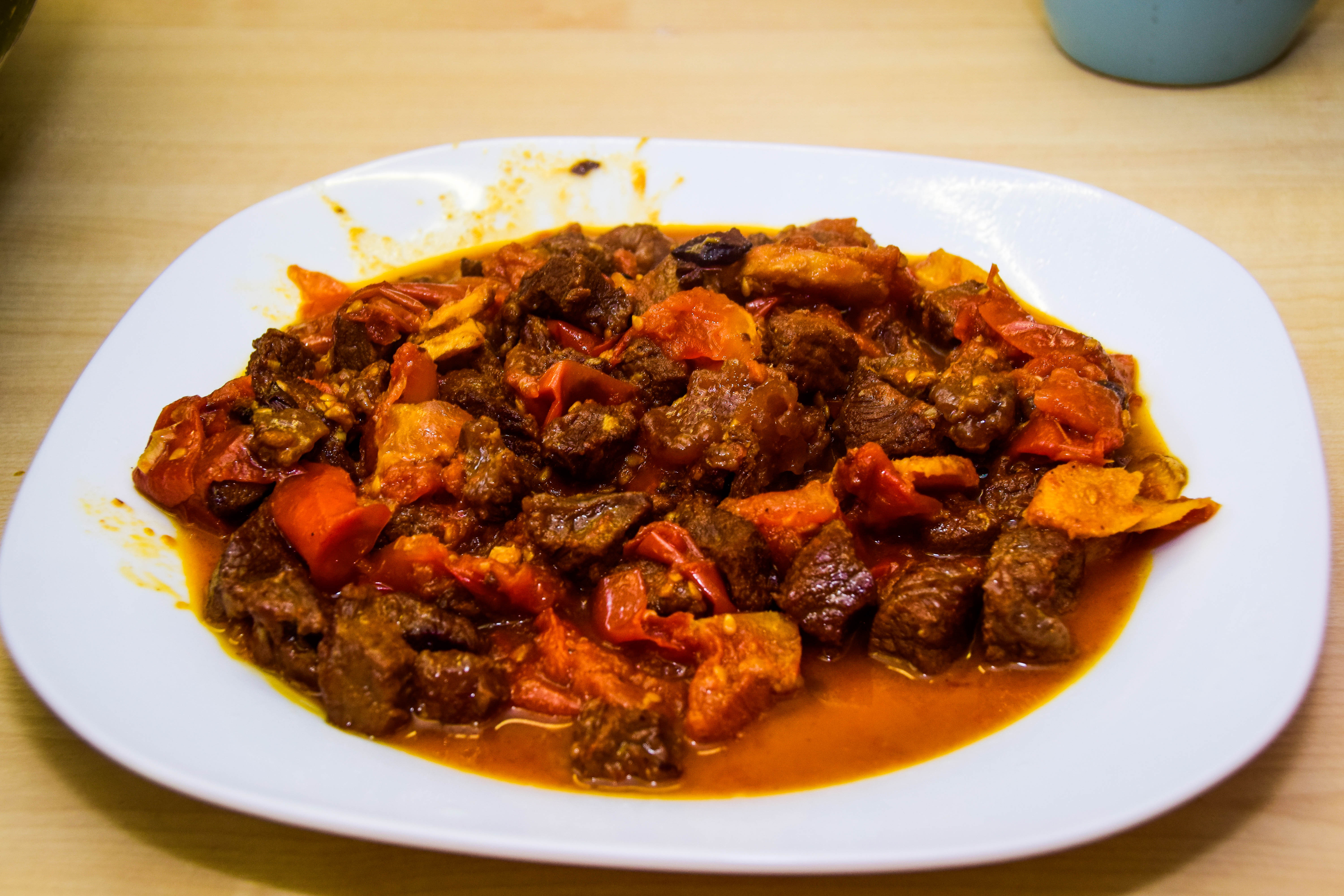 7. Beef Rendang: My dish was finally ready after stewing for the whole afternoon and you can see how extremely red it was! Lots of chilli oil, complemented by coconut milk and the flavour boosting curry leaves! The beef pieces used are the same as the ones typically used for a British beef casserole dish.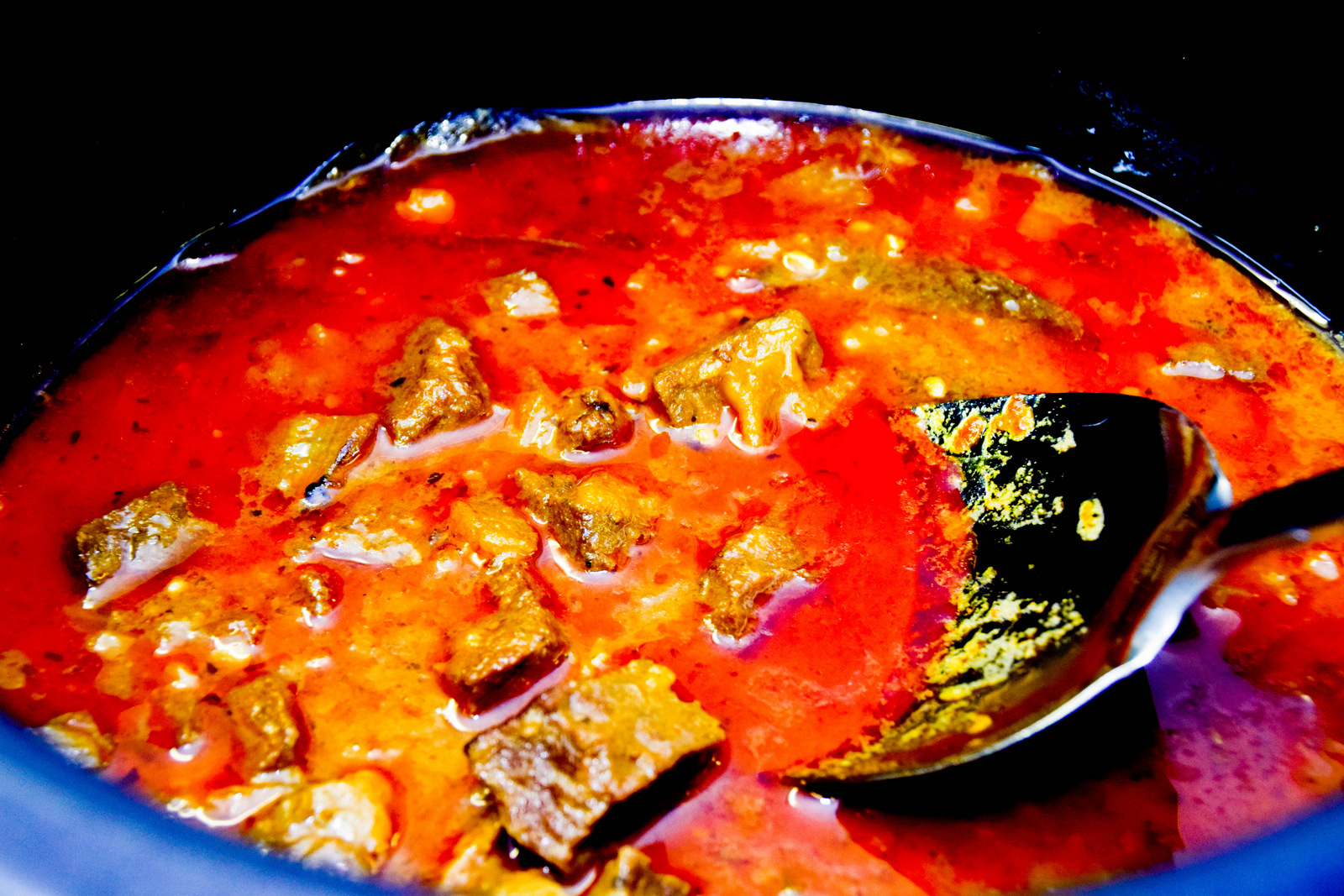 And finally…
8. Mushroom Pasta: Prepared in a very short time, the fried mushrooms (with a bit of wine) and hot linguine were tossed into eggs and parmigiano reggiano cheese to give it some "creaminess" without the need for any cream before some extra cheese was sprinkled onto the top.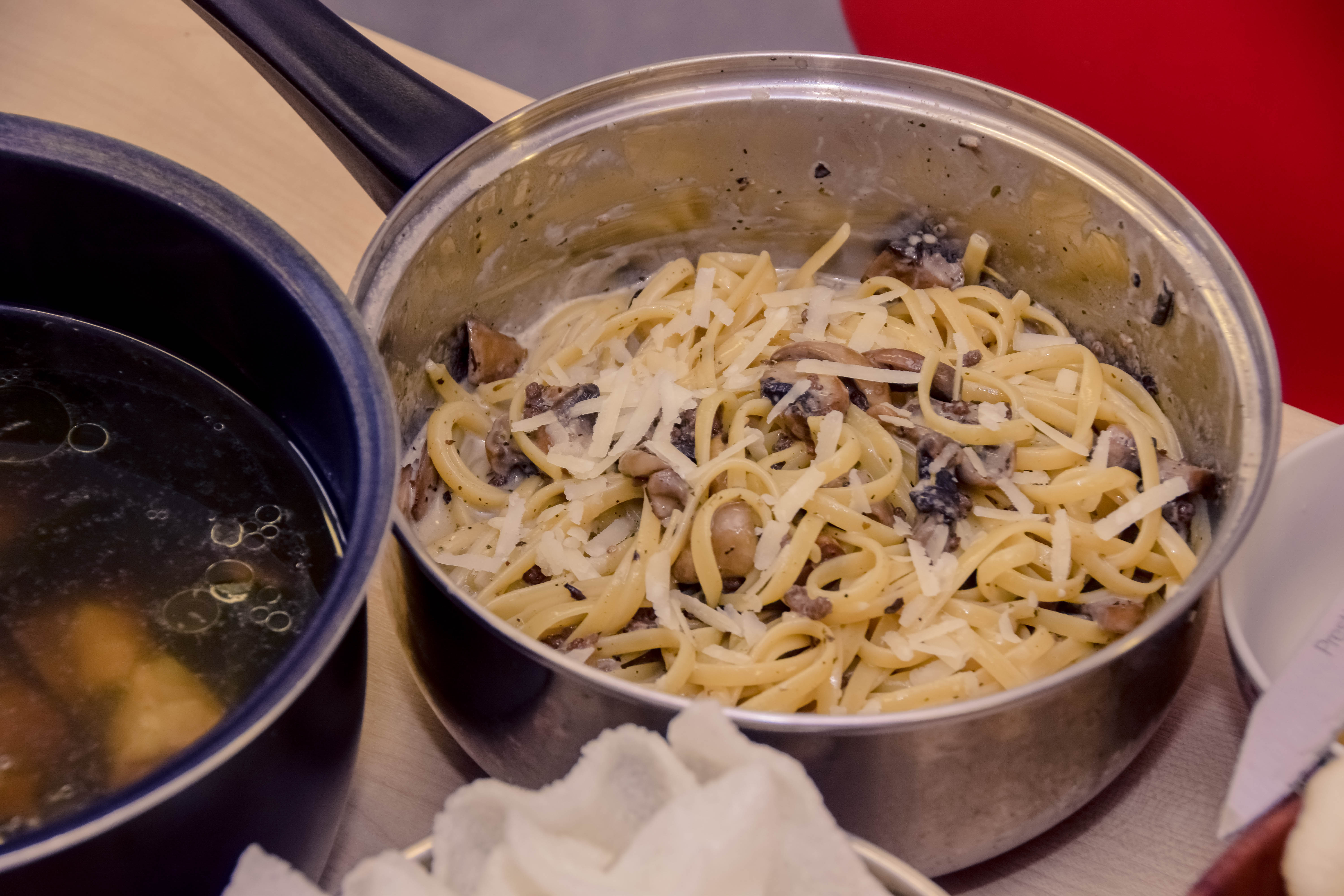 This is us with our huge spread, that also included a gigantic watermelon 🍉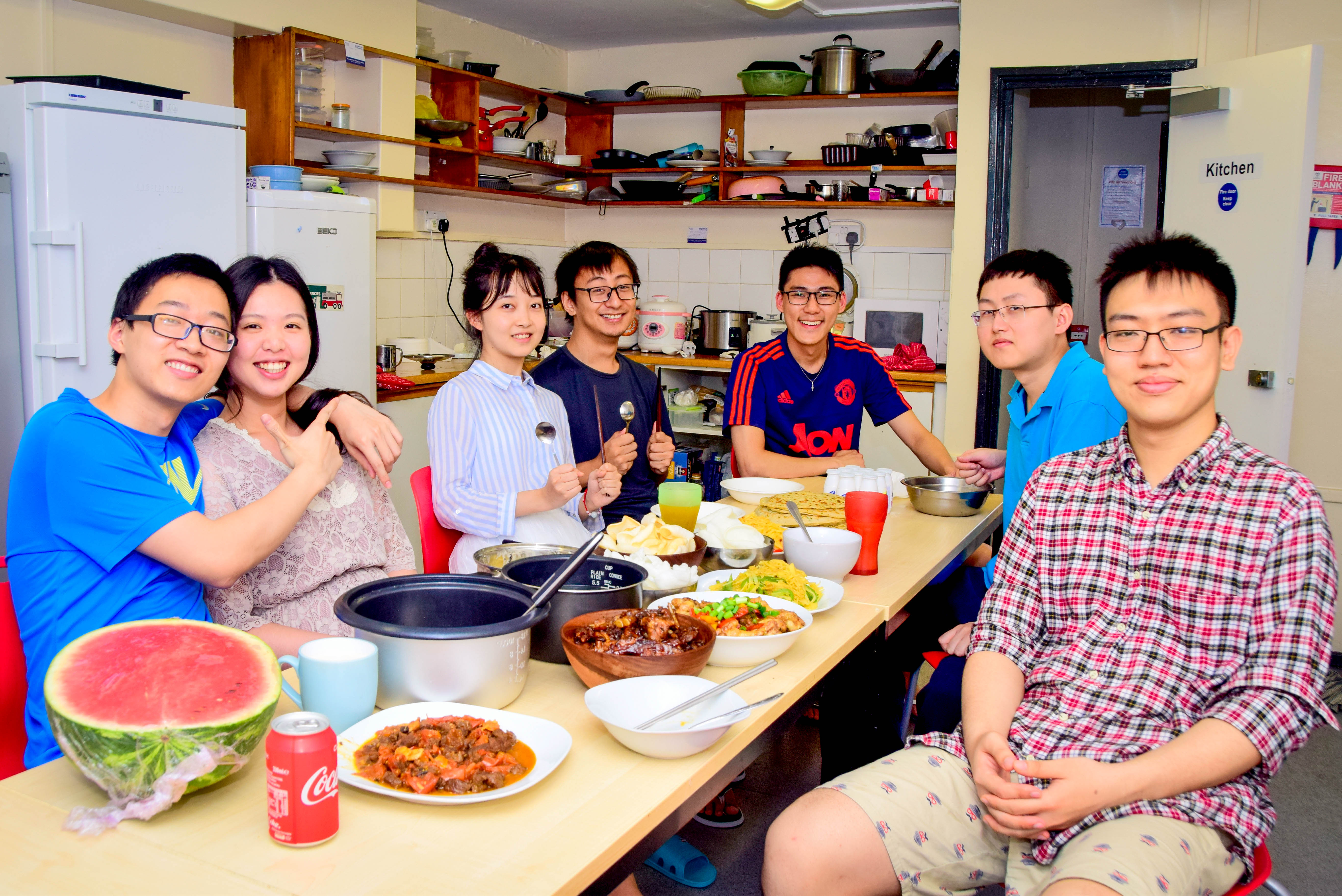 No surprise then that we were completely stuffed at the end of dinner! We probably had enough food to last us another meal!
It's always a joy to have a big meal among friends and I'm really blessed to have such good neighbours my house. I'm not used to using Mandarin in my everyday work so to have them around to "force" me into practising my Mother Tongue every day is a huge bonus!
Oh and just as we finished dinner, the rain started to come in to bring the temperature down even more, ensuring that we get almost all 4 seasons in a week! How exciting!
That's it for this edition of My Singapore Kitchen Returns! There might just be one more next week, so stay tuned!
Have a blessed Sunday everyone! 🌈
Ben