Hi everyone,
We're almost at the end of June now and it seems like the heatwave of last week is a distant memory! Last Wednesday, it was a blazing hot 32˚C but today, or tonight at least, it's 16˚C! I kid you not!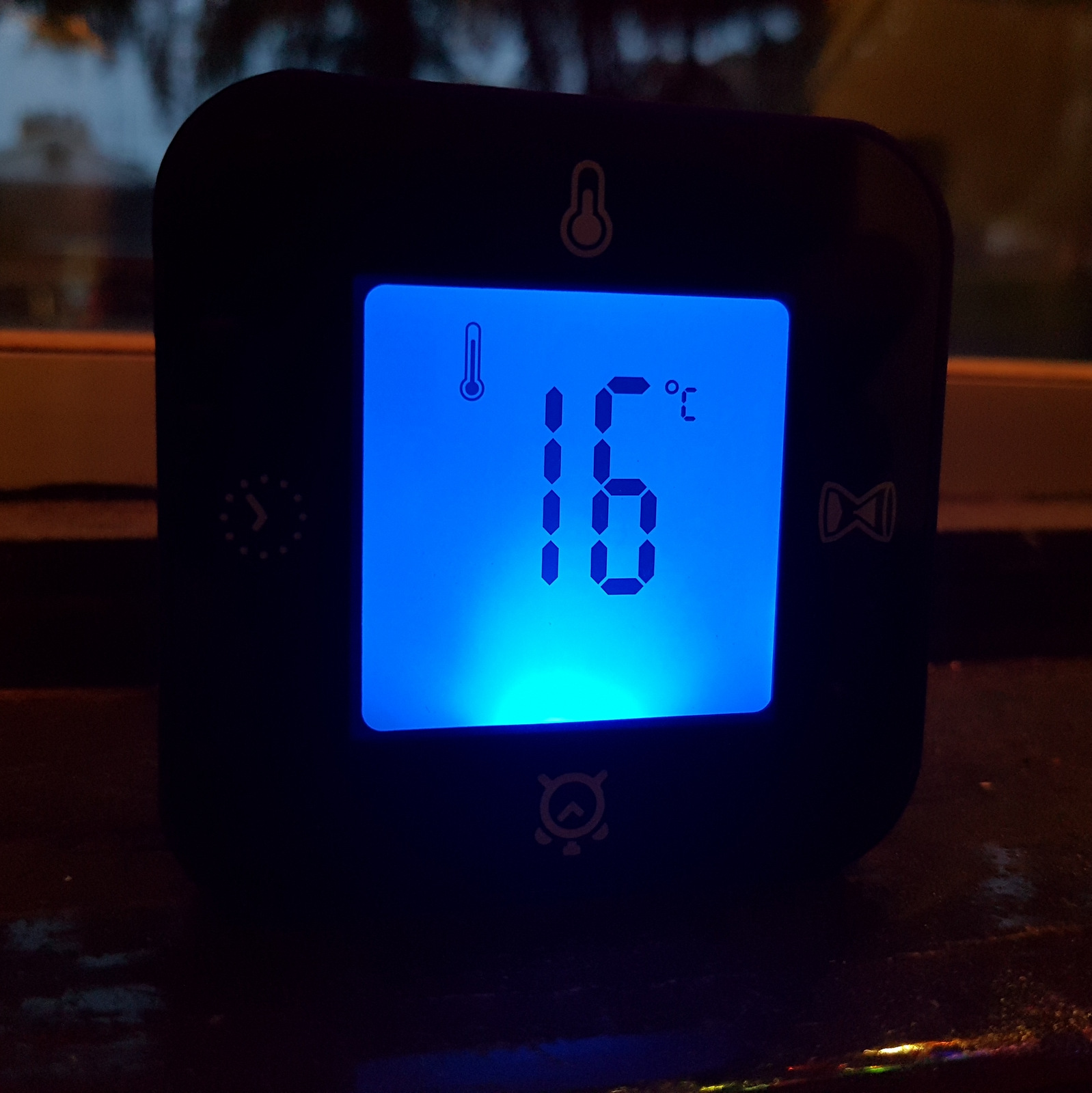 The 16˚C is just the temperature in my room with the windows open. It actually is 13˚C outside. It's almost like Winter is back! I'm not complaining though. I like the cold! Rain… not so much. I get that grey skies are sad and depressing but I find it easier putting on a nice coat rather than getting roasted in the sun because there's a limit to how little one can wear without it being considered indecent exposure. The reason why I mentioned in the title that it's Autumn is that I've been using the little maple leaf branches as a gauge to the seasons. It's starting to turn yellow due to the Autumny weather that set in since last Thursday morning: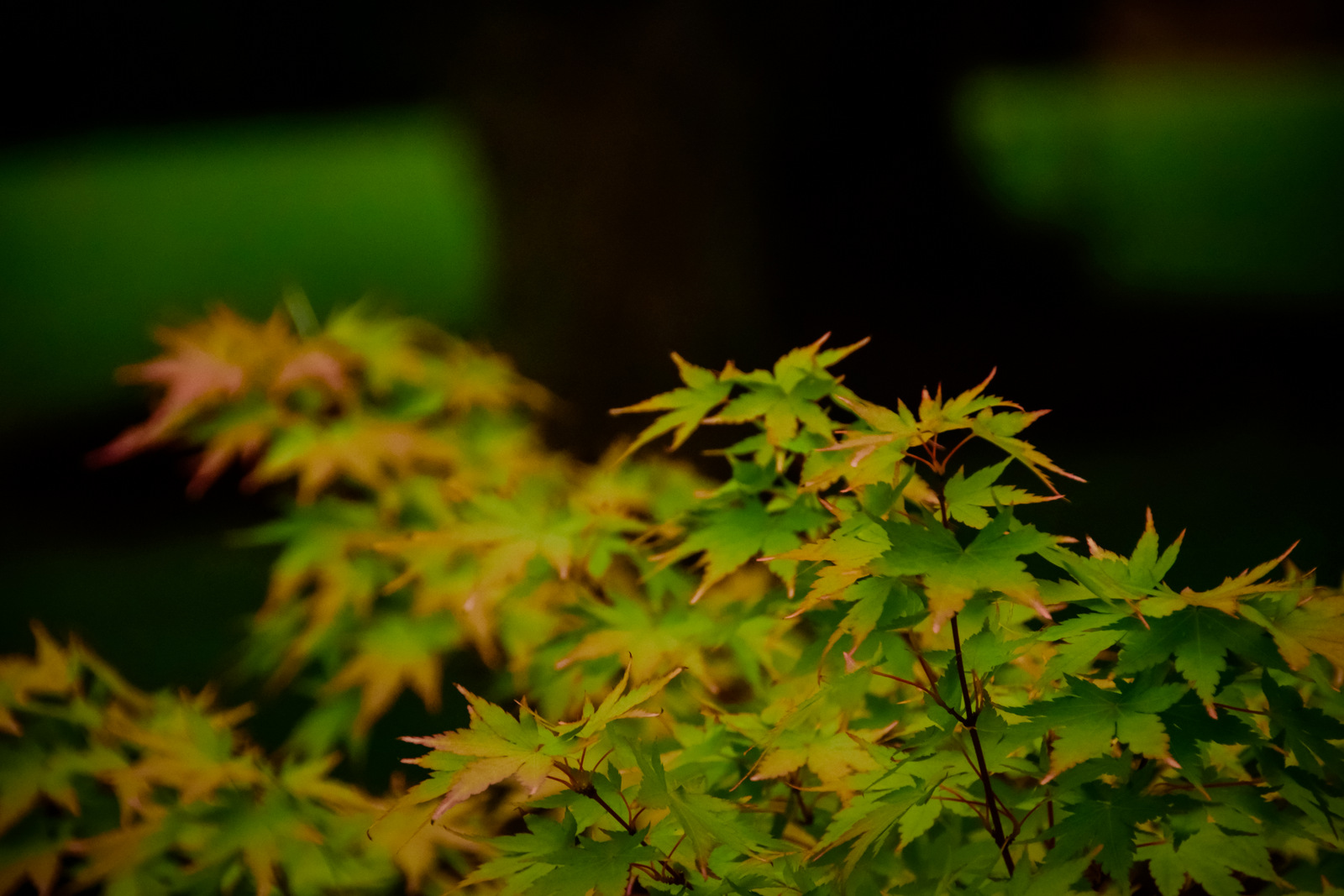 I'd be happy if it stays nice and cool like this all summer because cool weather allows me to work better. The sweltering heat of anything above 25˚C just incapacitates me! Last week was the worst week I had since arriving because I was unable to sit down and write out anything remotely useful for my dissertation research. This week has been much better, all thanks to the answered prayers of cooler weather. That said, some weather forecasts are predicting another heatwave to arrive in 2 weeks so the heat is not gone just yet. But who knows? No one would've thought it would drop from 32˚C to 16˚C in an exactly a week.
My Dissertation's Literature Review is up for review next Monday so I've been able to get some things written out having refreshed my memory over the last few days of reading. One problem I face right now is converting what's in my head into words typed out into a word document. I have no problems telling it to someone or even giving a presentation on it but I do tend to have a bit of a struggle when it comes to this. What has helped me in the past was doing mindmaps and drawing out all my ideas. It's not always my go-to option though and I was only just reminded of it by my sister earlier today while talking to her. She's terrific at mindmaps!
Meanwhile, I decided to bring the 2017 Singapore Food Festival to Guildford by trying out a new dish along with the usual favourites, as I had a returning guest, Surrey Student Union's VP Activity, Becky, to my "Singapore Kitchen". Turns out I prepared a little too much, having whipped up 4 dishes. It's never a problem for me though, because I think the uniqueness of Singapore cuisine is that we have a wide variety of dishes. To be able to share that with my friends here is a privilege (and blessing) that I want to make the most of while I can. Let's get started with the menu, shall we?
1. The Headliner: Samsui Ginger Chicken (三水姜茸鸡). This is Soup Restaurant's (三盅俩件) signature dish, originating from the days when Samsui women would prepare this dish once a year, for Chinese New Year. Samsui women were very poor women who did manual hard labour so as to be able to feed their families. This is not as complicated as it looks but it requires quite a fair bit of preparation time. The Ginger Sauce/Dip can be done from scratch without any secret ingredients. As I prepared this before I prepared the chicken, I didn't use any chicken oil in it. I relied solely on sesame oil and what Tesco/Sainsbury's term as Stir-Fry Oil (Waitrose calls it Wok Oil). The Stir-Fry Oil is composed of a nice mix of ginger oil, sesame oil, garlic extract and sunflower oil, which will give the sauce the fragrance it needs. As for the ingredients, you obviously need Ginger but also garlic and onions (chopped or diced up). You'll need a blender/food processor to blend them together. (I bought one within days of arriving in Guildford because I know I'd use it a lot while here.) I added a little bit of warm water into the mix because I needed all the bits to blend more evenly. There is a risk of over-blending the ginger so that requires a bit of trial and error. To give the sauce some taste, I added some light sauce as well as a tiny bit of sugar (to reduce the ginger spice; add more if you want to bring it down further). The Samsui women never used to marinate their chicken meat but I did it anyway using the same stir-fry oil from earlier and some soy sauce. Leave it to steam over the stove until it's time to serve. The cucumbers don't serve just as a decoration here because they should be eaten together with the chicken, the ginger sauce as well as crunchy iceberg lettuce (not seen here). My knife skills are terrible as you can tell by the cucumber slices that are way too thick although I'd like to give the excuse that it's because I don't have a good knife 😜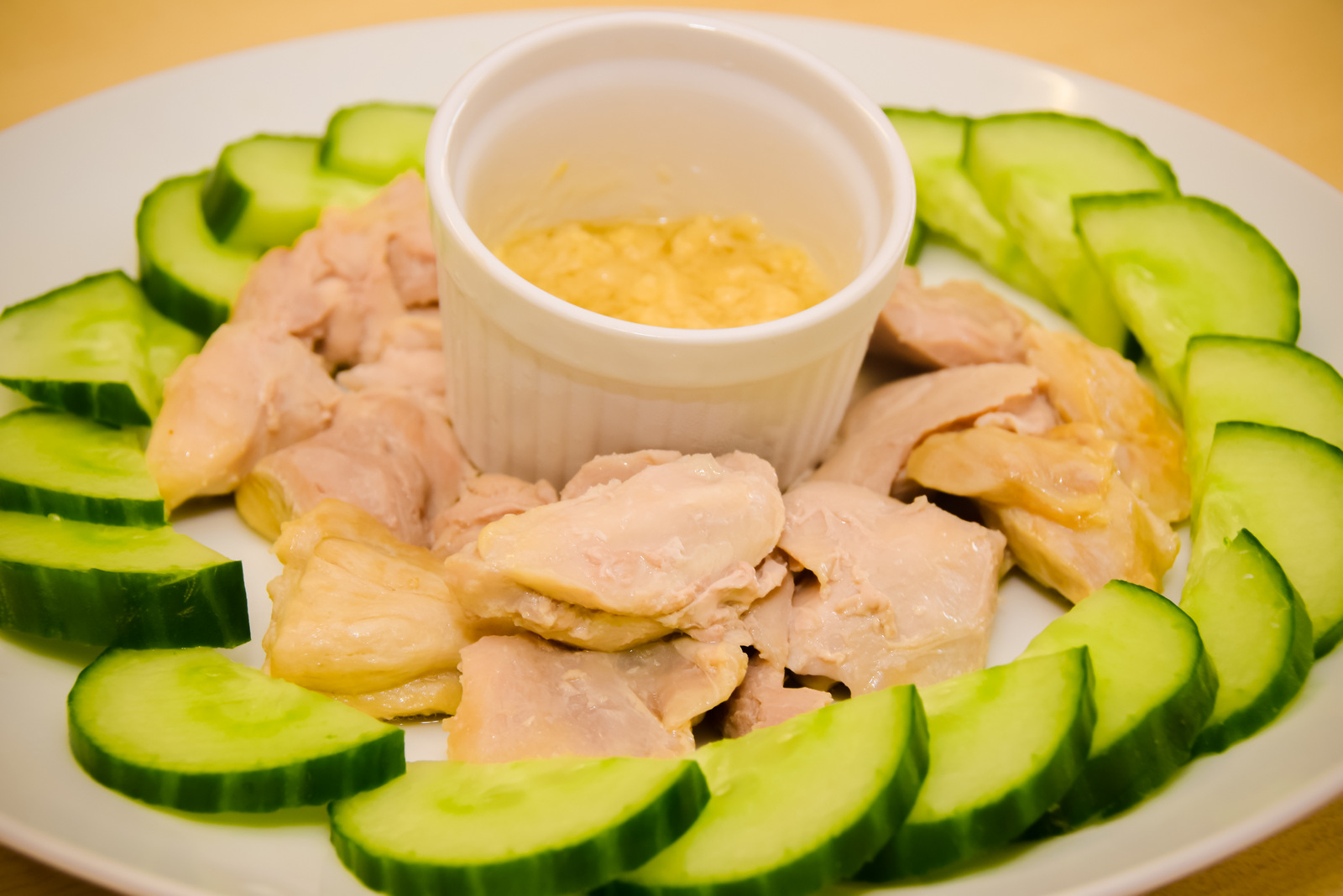 2. Laksa Beehoon. Another favourite that always appears in "Must-try Singapore dishes" list. I've gradually gotten better and slightly more consistent with the Laksa gravy. I'm now using actual beansprouts instead of long beans as well as having crabsticks into the dish. Taupok (fried bean curd tofu) is still missing though. As before, cockles have been replaced by mussels and they really aren't the same. When cooking spicy dishes like curry, laksa or rendang, I usually prepare a "backup" pot with a heavily milk-diluted version of the gravy that's not too spicy. Using diary (coconut milk is apparently not considered diary) to dilute the curry/laksa/rendang gravy very effectively brings down the spicy level and it was a good level for Becky to handle because she mentioned the last time that she wasn't able to handle spicy too well. You might have noticed that I didn't add any extra Sambal Chilli as well because there just wasn't any need to. I'm saving my Sambal Chilli for something else next time! 😉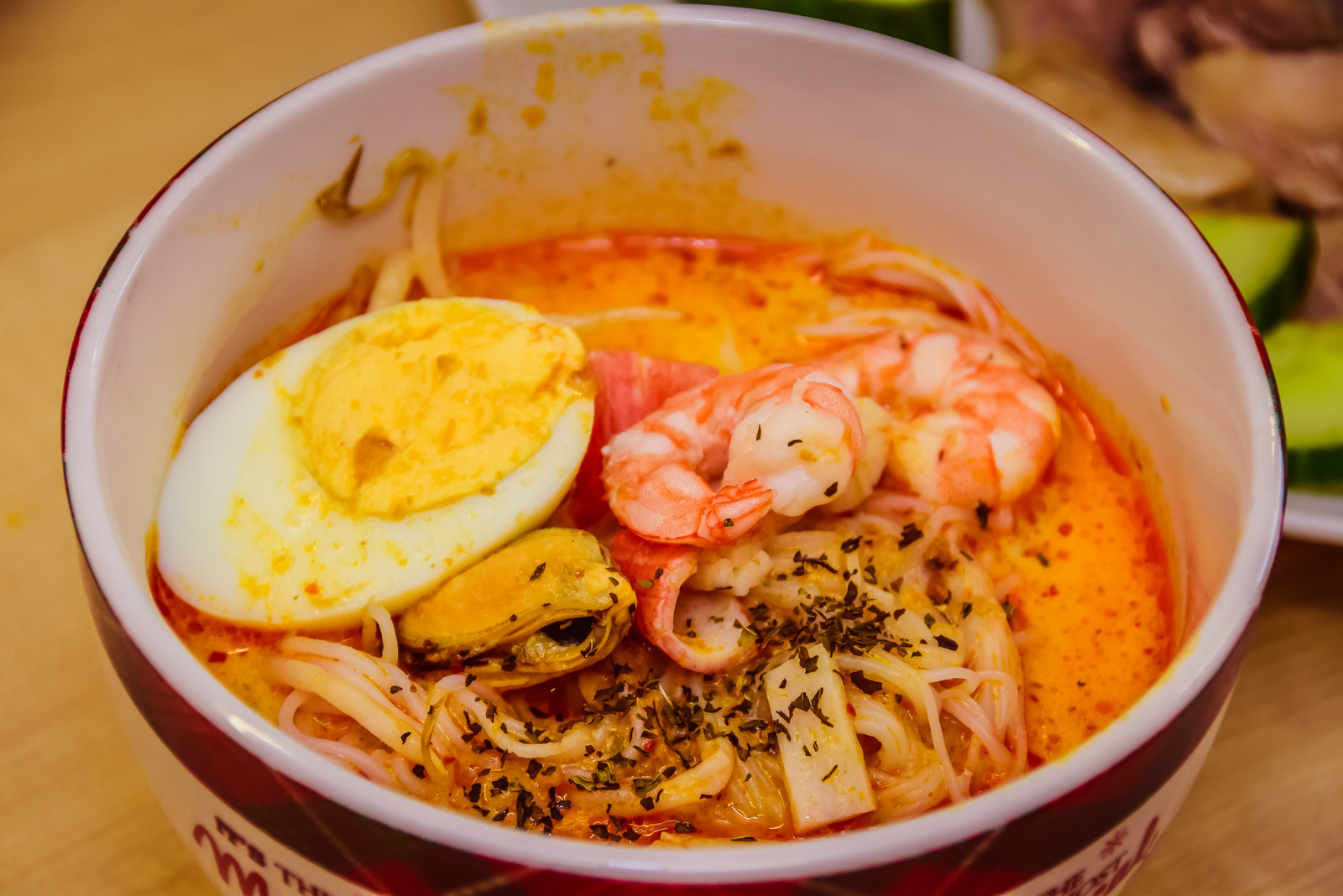 3. Herbal Bak Kut Teh. (Again) Yes. I just prepared this soup last week for Pascal but this Herbal Soup is another Singapore signature that it is almost always a must-have. I've been using the regular mushrooms available at the High Street farmers' market or Tesco although I'd much prefer having the button mushrooms (Singaporeans will know the Narcissus brand button mushrooms).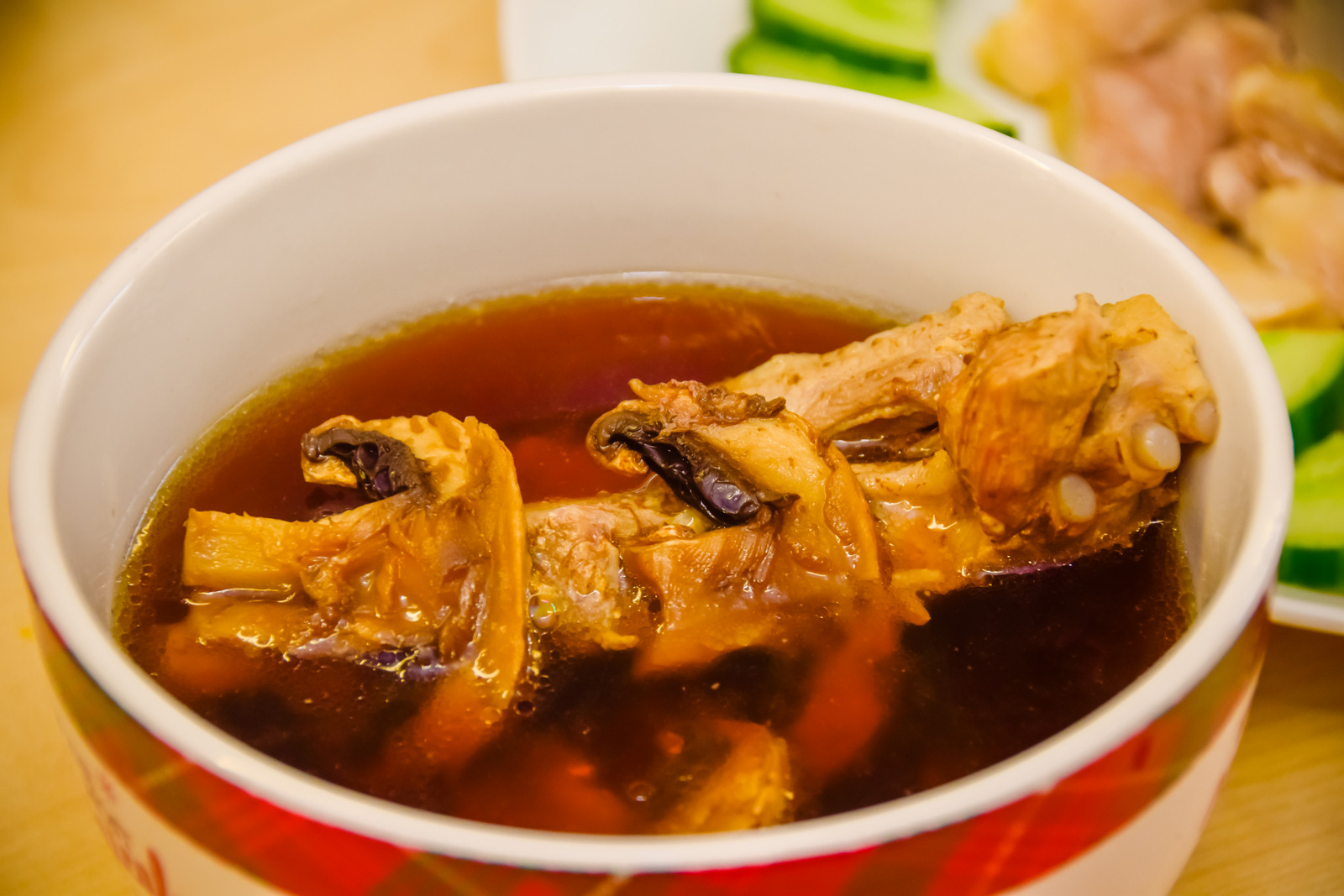 4. Finally, to complete the 三菜一汤 combo, Long Beans with Eggs. The Long Beans were first fried with fragrant minced garlic before the eggs were added in and scrambled quickly.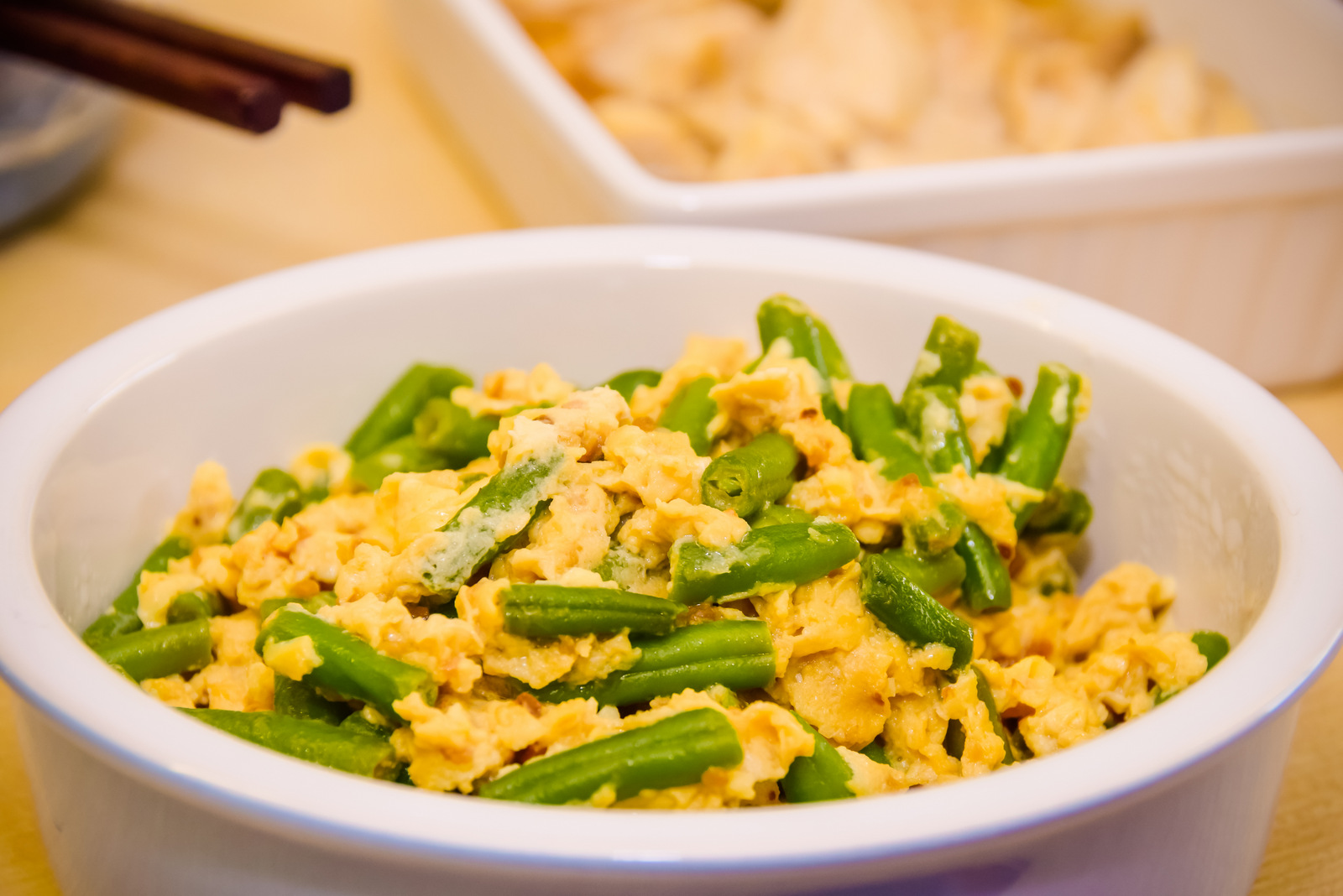 That made for a very filling lunch and there is still plenty of leftovers. I suppose it's still possible to have a Singapore Food Festival in Guildford! 🇸🇬🇬🇧🦌 The actual Singapore Food Festival 2017 doesn't start until mid-July but I figured, why not start early? It's always a pleasure sharing Singapore food with my friends and I get so much fun from preparing them too.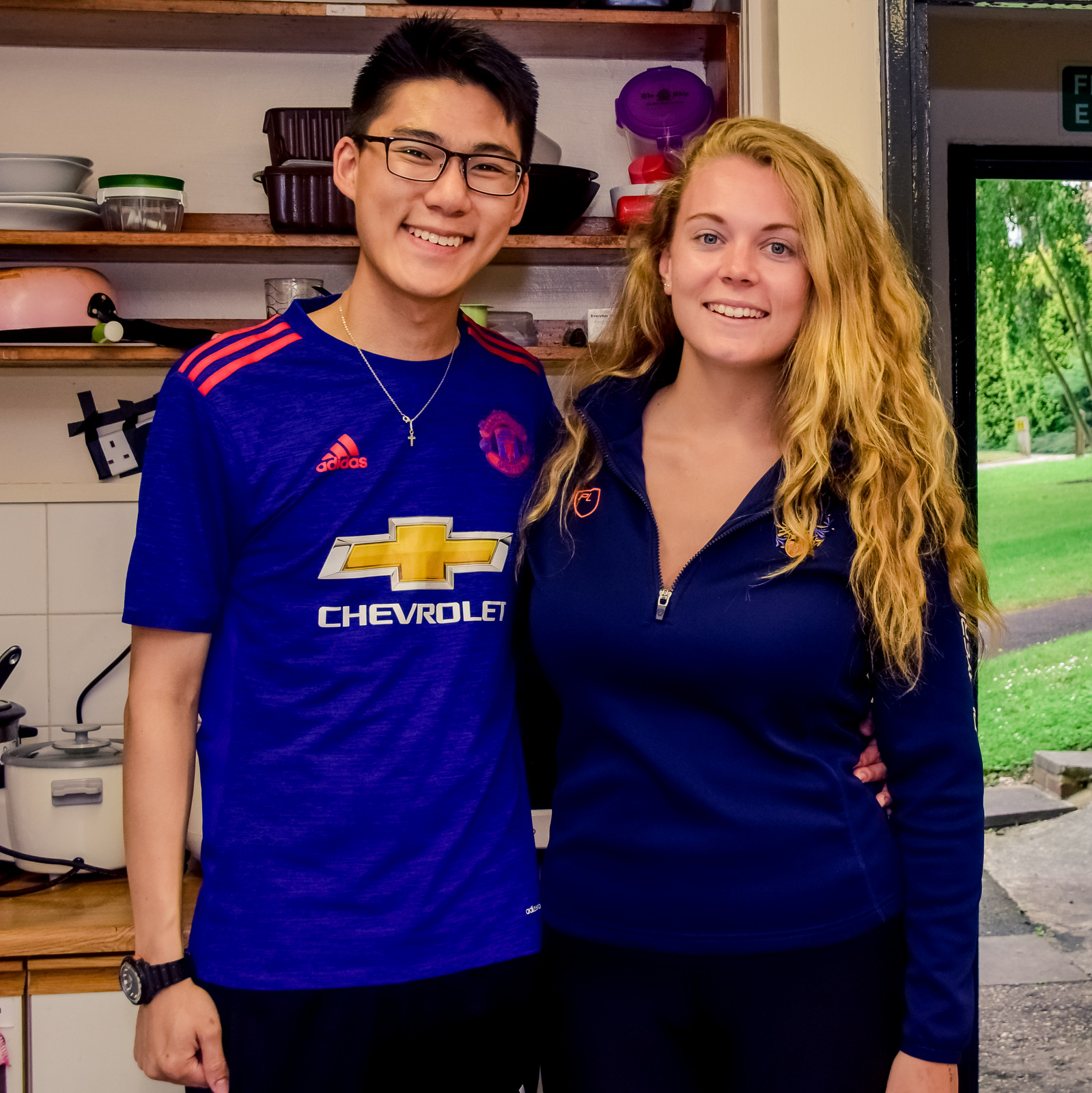 Right then, it's going to be a busy next few days because we'll be having University Open Days on Friday and Saturday. Let's see if I'll be able to get some photos while at work! Until the weekend!
God bless you all! 🌈
Ben