Hi everyone,
It's Singapore's 52nd birthday today and this is the day that makes me especially proud to be a Singaporean! I added a few things onto my door in anticipation for National Day but took some of them along with me on holiday over the last few days.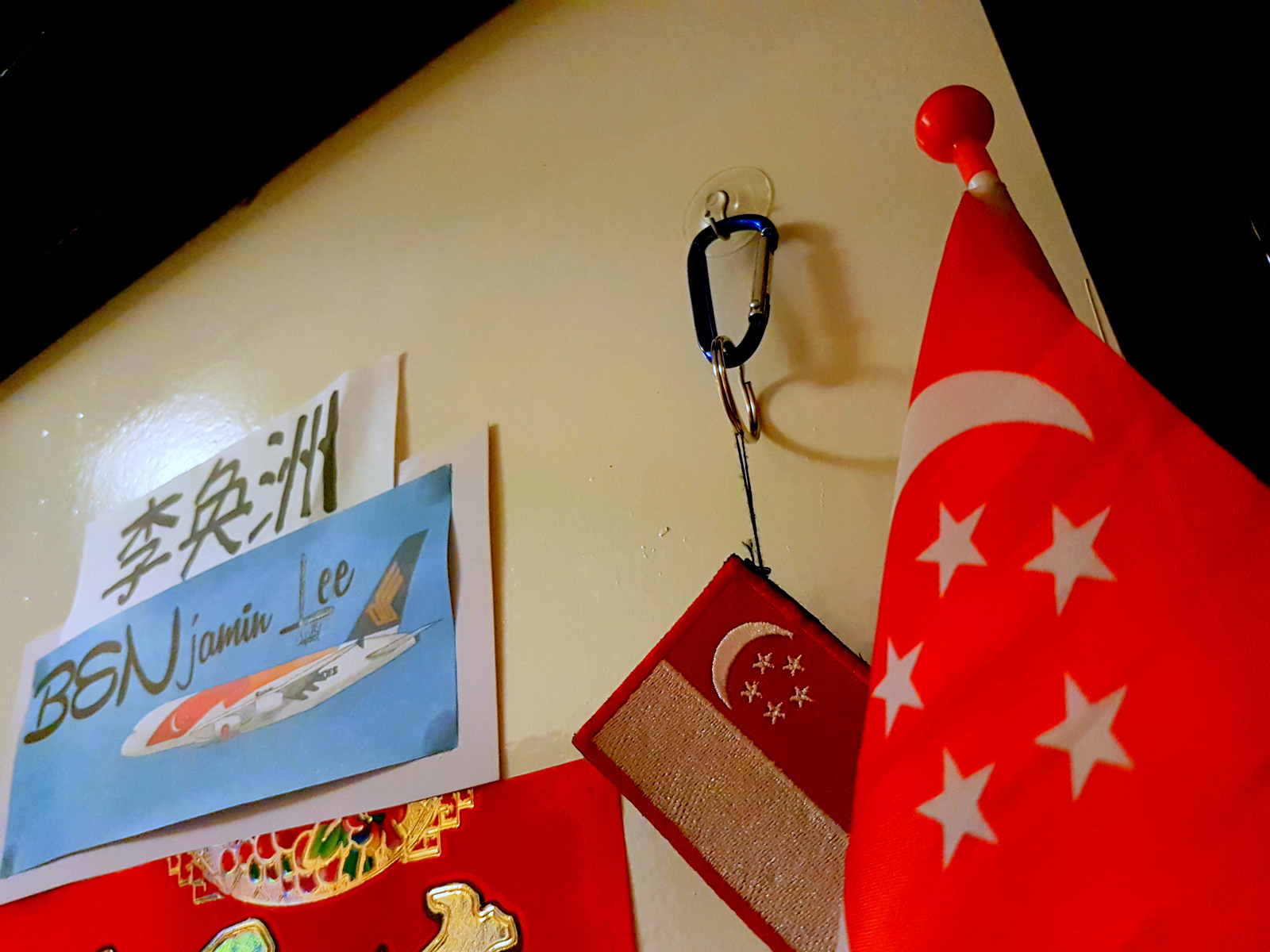 The card with the Singapore Airlines SG50 plane and name on the door was a work of mine 2 years back. Drew it on a Samsung Galaxy Note 3 and I believe that was the penultimate drawing on that phone. As for the flags… The little one has been stuck on my bag for most of the year since I got it, while the other has been on my window since I got here. The big flag has been up on my wall all year round too and it takes up more than half of the wall above my desk.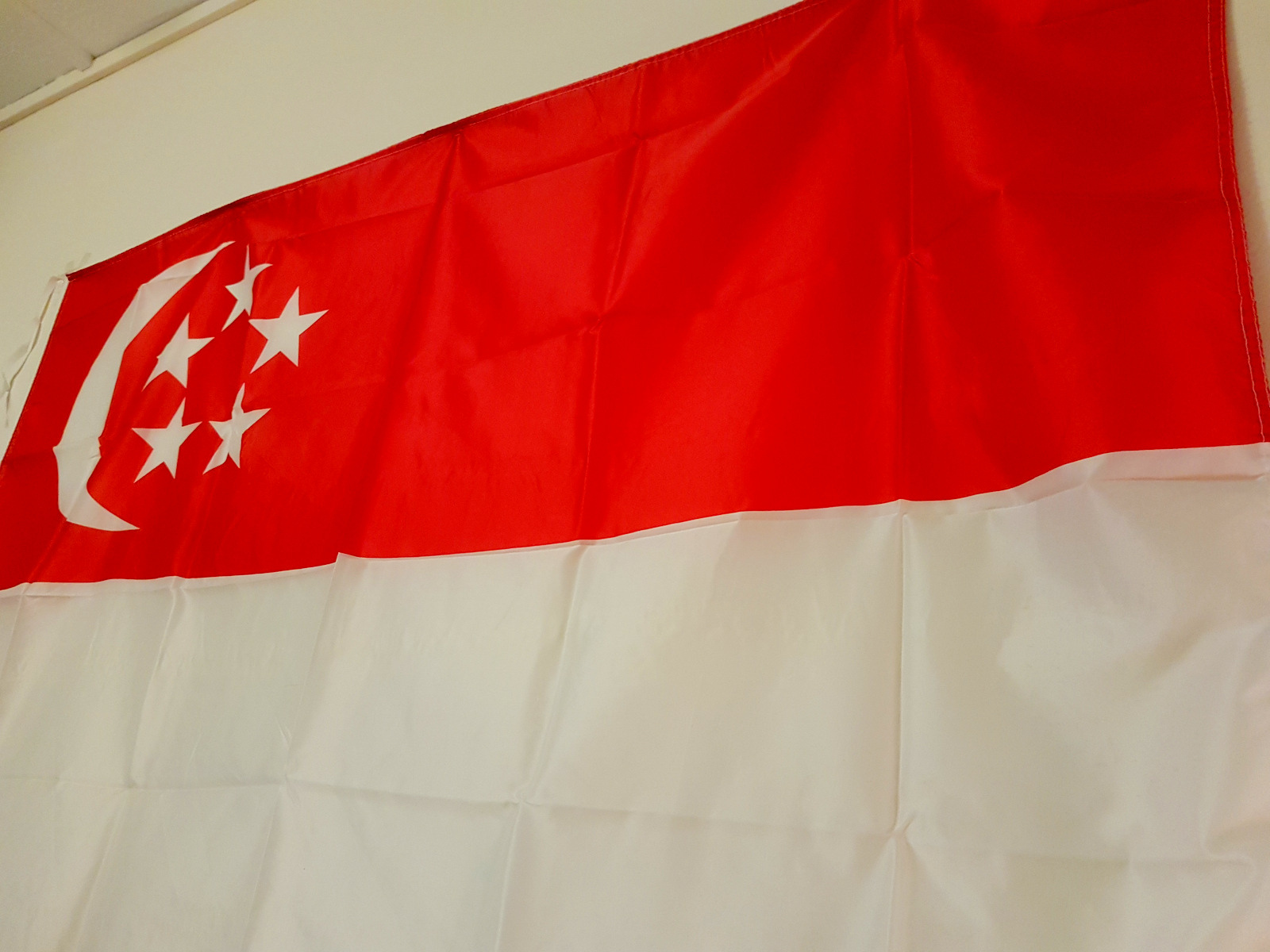 I've actually just got back from 6 days travelling in Ireland and Northern Ireland. It was a wonderful road trip where my friend and I drove in a semicircle to cover the Northern portions of Ireland (including N.Ireland). I'll have a handful of posts over the next few weeks dedicated to showcasing the beauty of Ireland!
Needed a break from all my dissertation work to help clear my mind and reorganise my thoughts so that I could finish up the final parts of it. Even my supervisors and professors were trying to convince me to take a break and they were really glad to hear that I was taking time off of my research writing! Really appreciated the fact that my friend was able to accommodate for my Irish visit into his work schedule.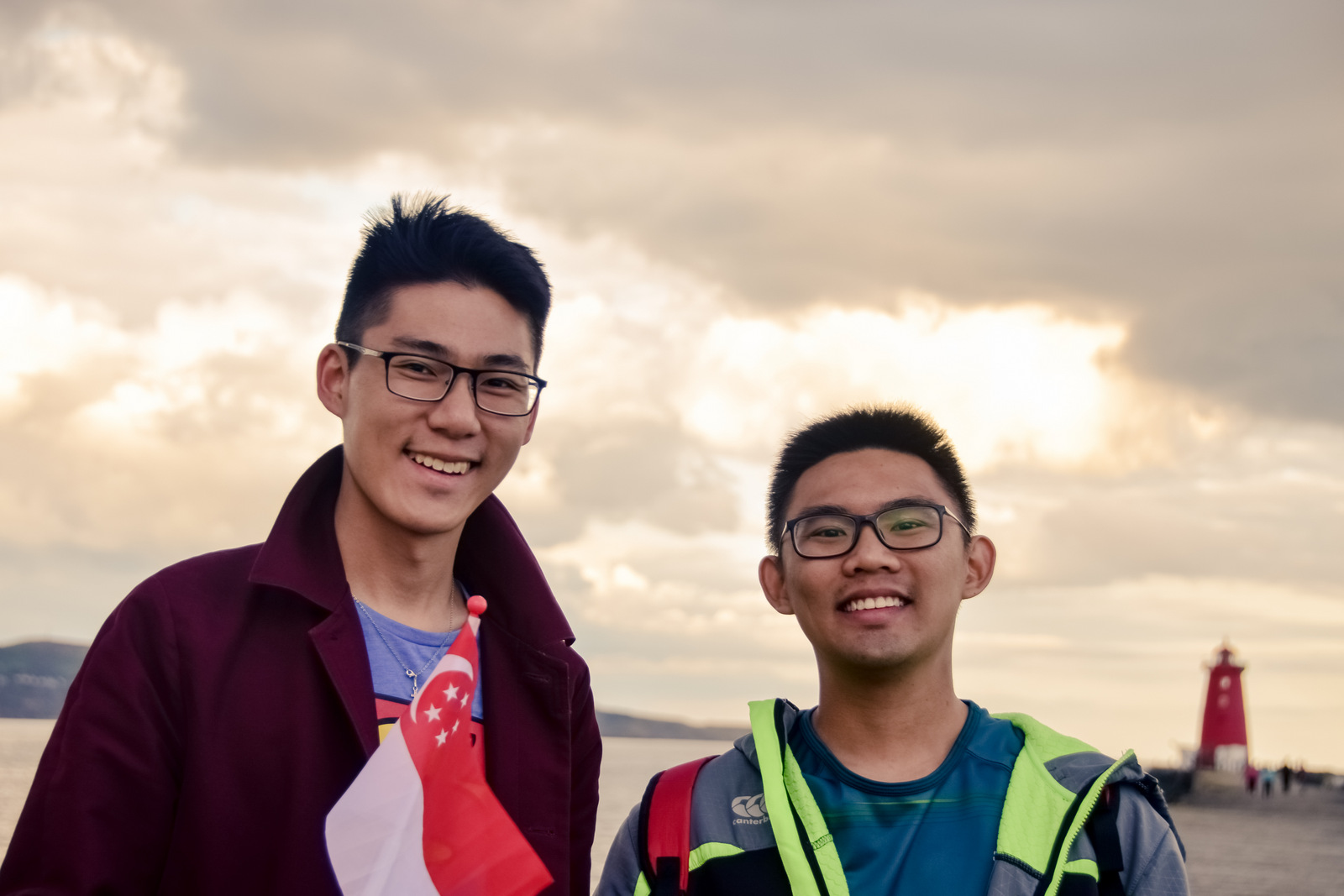 I made sure to bring along a little Singapore flag to Ireland so that we could celebrate Singapore's birthday. We're here at the Great South Wall at Dublin Bay, where the Poolbeg Lighthouse can be seen in the background. I thought this was a perfect opportunity for our patriotic photo because the lighthouse was also red! There's more to tell you about when I eventually get to it in a subsequent post so do look out for that.
Being Singaporeans living abroad sometimes help you to appreciate Singapore a little more than we usually do when we're in Singapore. We learn to appreciate the convenience of kopitiam/hawker centre food, 24/7 shops and plenty more. My friend and I were chatting about Singapore over our road trip and having worked for a few years now, we both realised that our little red dot has become too much of a comfort zone for Singaporeans in general. Many of us have become risk-averse, unwilling to give things a try and afraid to fail. I've found that in many of my students while I was teaching. Students who don't do too well are sometimes just resigned to doing badly because they're just not cut out for doing whatever subject. I believe that's just a whole lot of rubbish! So if anyone reading this thinks that way too, I plead with you to rid your mind of this negativity because you deserve better!
Learning from failure is what brought Singapore to where she is today. Our first generation leaders like Mr Lee Kuan Yew, Dr Goh Keng Swee, S Rajaratnam, Othman Wok and Dr Toh Chin Chye were examples of that spirit. All of us Singaporeans need to find that fighting spirit in us again and not just be resigned to our predicaments but instead endure through tough situations and learn from them. We've got to start taking risks again, not gung-ho all-out risks but calculated ones. That's the least we should be doing as Singaporeans. Not just be proud of Singapore but also make Singapore proud of us as people of influence wherever we go.
That's it from me today then. I'll be getting back to my research writing soon, especially now I've got a well-deserved break. I'll be sharing the photos from my road trip over the next few posts so do look out for them!
Once again, Happy National Day to all Singaporeans out there. Majulah Singapura! 🇸🇬
God bless you! 🌈
Ben