Hi everyone,
As the title suggests, this is the final post from the 5-part photo blog series of Ireland and it will be a short one.
Truth is, while Dublin was the start and end point of this entire road trip, I wasn't too keen on seeing much of the city given how the nature of Ireland and Northern Ireland had already wowed me beyond measure. But since I was already in Dublin, I still had to look around, which I'd already done the night before, so the morning was mainly just to see the famous Trinity College, or at least walk on its grounds for a little while.
The first thing you'll see when you enter the "tourist" entrance, is obviously the famed Campanile i.e. the bell tower, which is a Dublin landmark. That's not the only thing you'll see because there'll be a tonne of people as you can see here…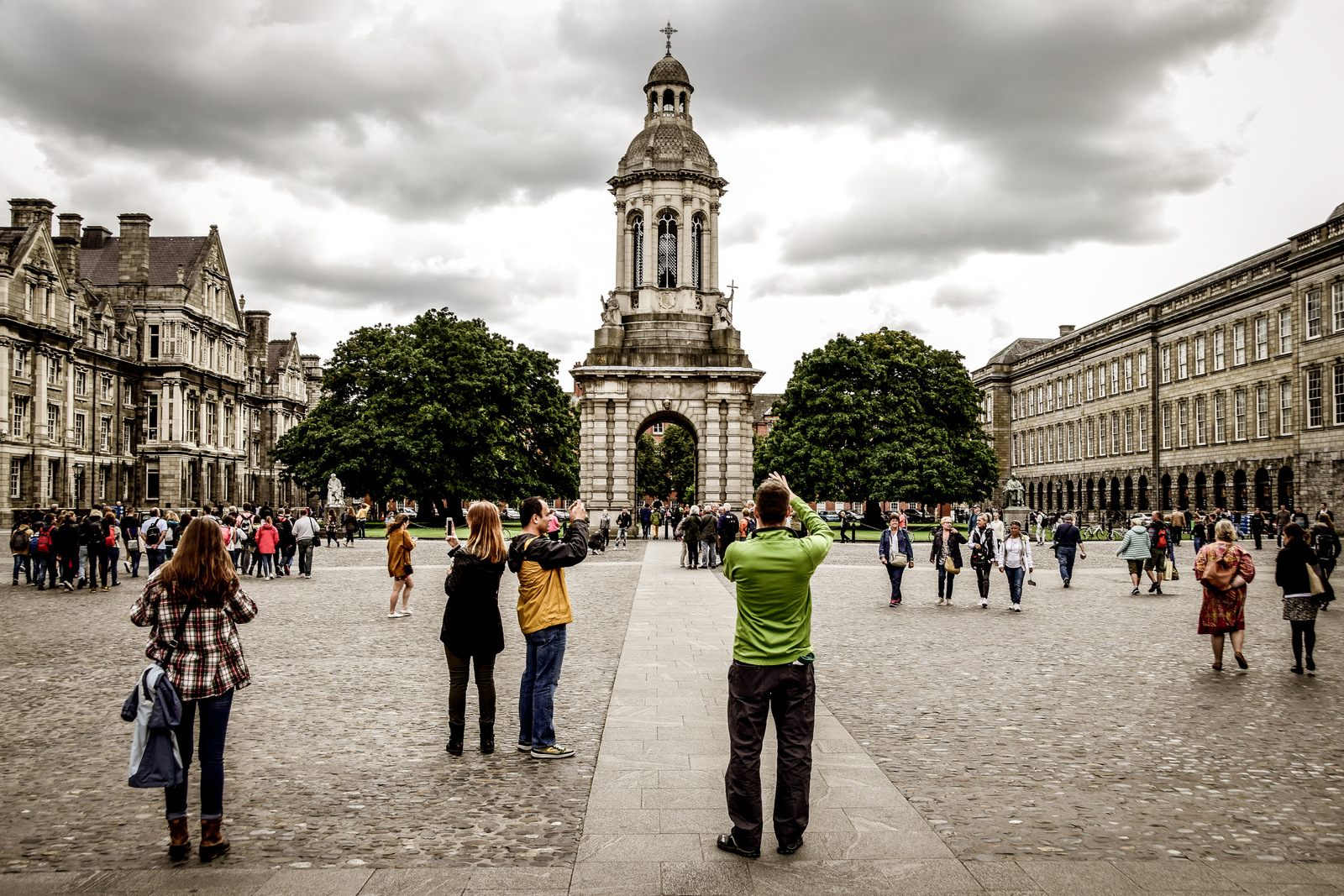 There's a superstition (that's now become a tradition) that any student who goes under the bell tower when the bells ring will fail their upcoming exams, so much so that many students don't ever pass under it until they've graduated.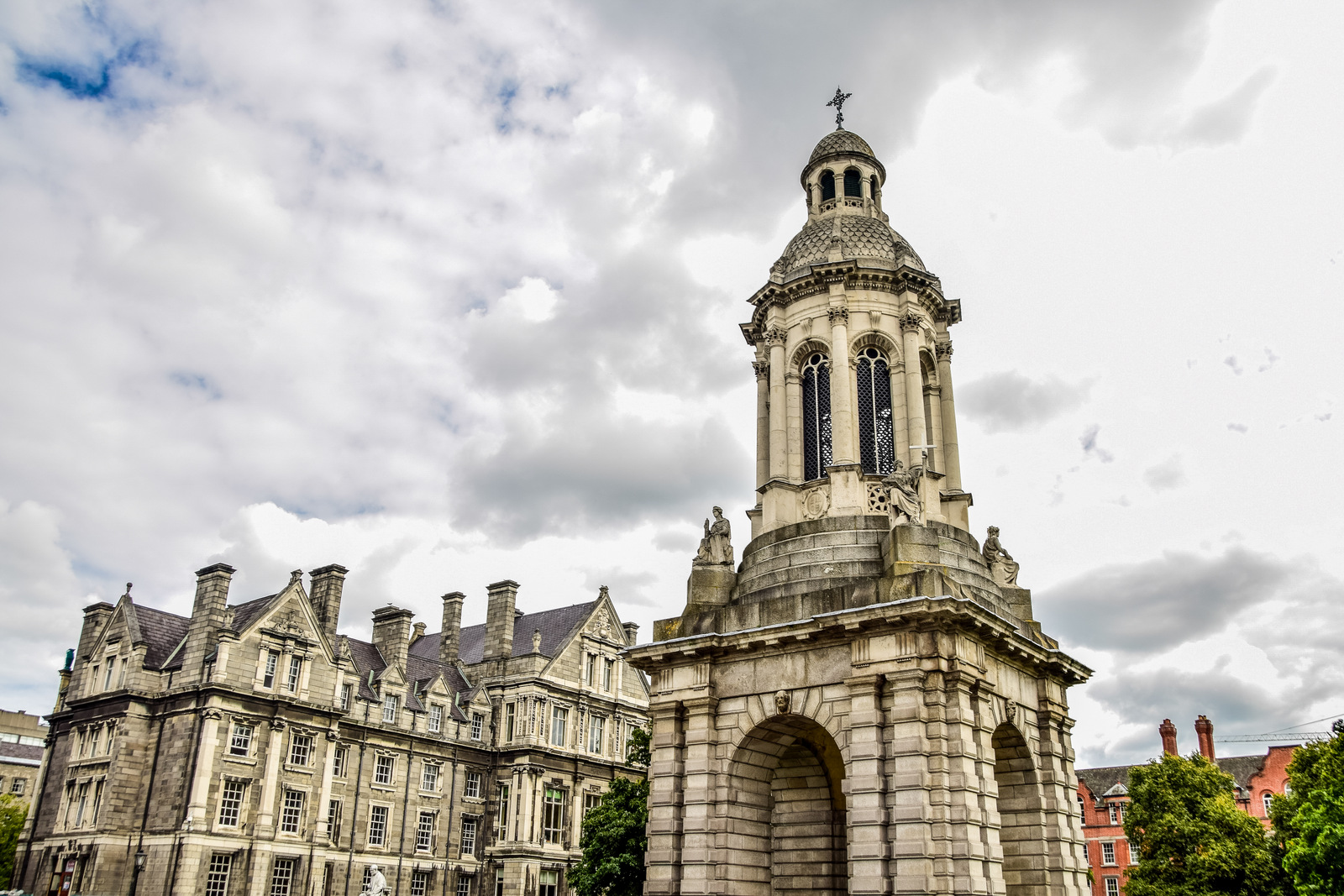 There were way too many people around so we weren't going to stay around for too long. Next up, was a drive down south towards County Wicklow, where Powerscourt Waterfall was. It's the highest waterfall in Ireland at 121 metres high. There is just one drop which is what you'll see when you start walking towards it. This here is a full view of it from far away. You'll notice how tiny the people are in this one.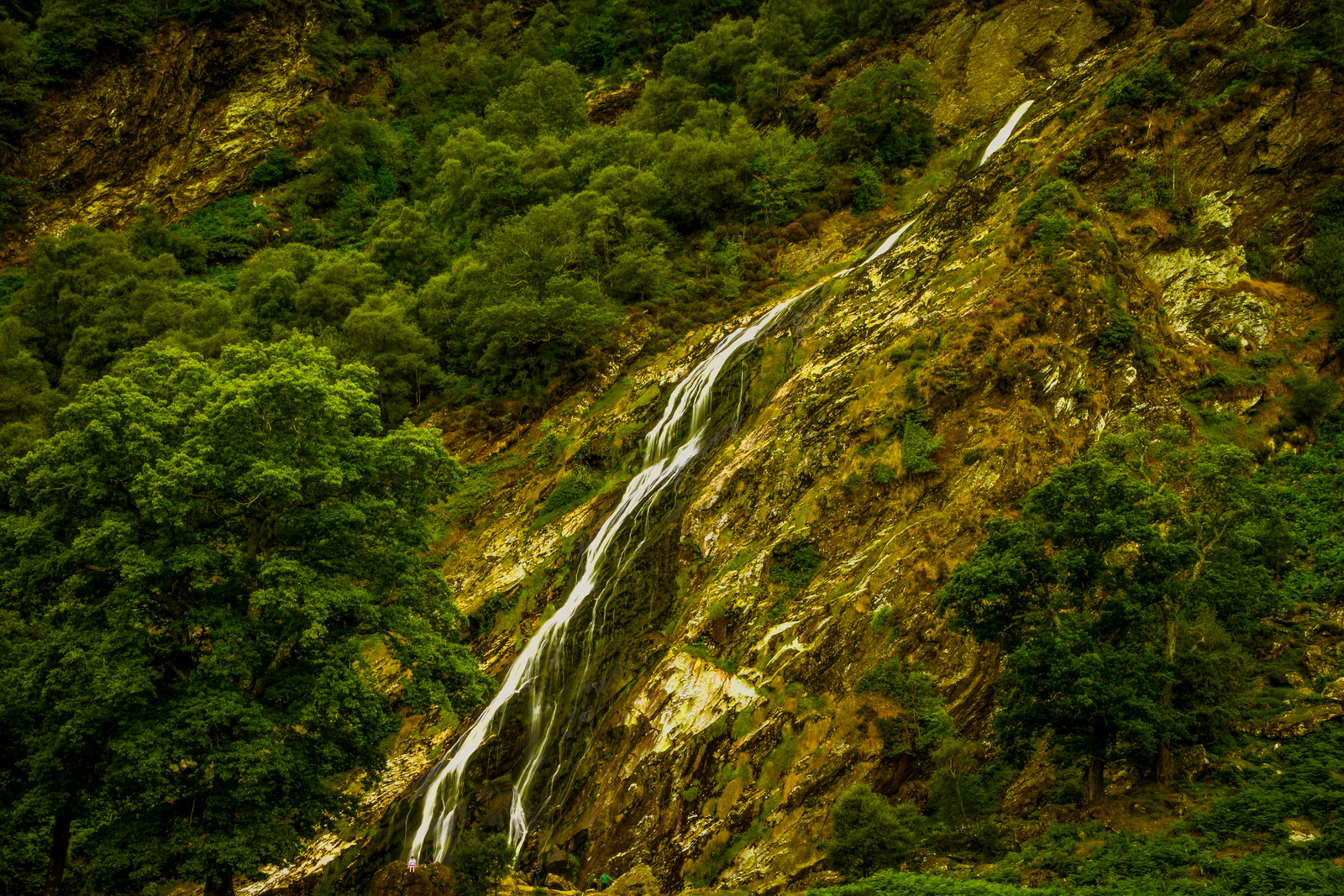 Here's a section of it at a closer distance. The slightly overcast skies made it a little easier to take photos of the waterfall without the worry that it might be overexposed from the long exposure shots. So I just camped at one spot and set up my tripod to get as many photos as I could before my battery would die out.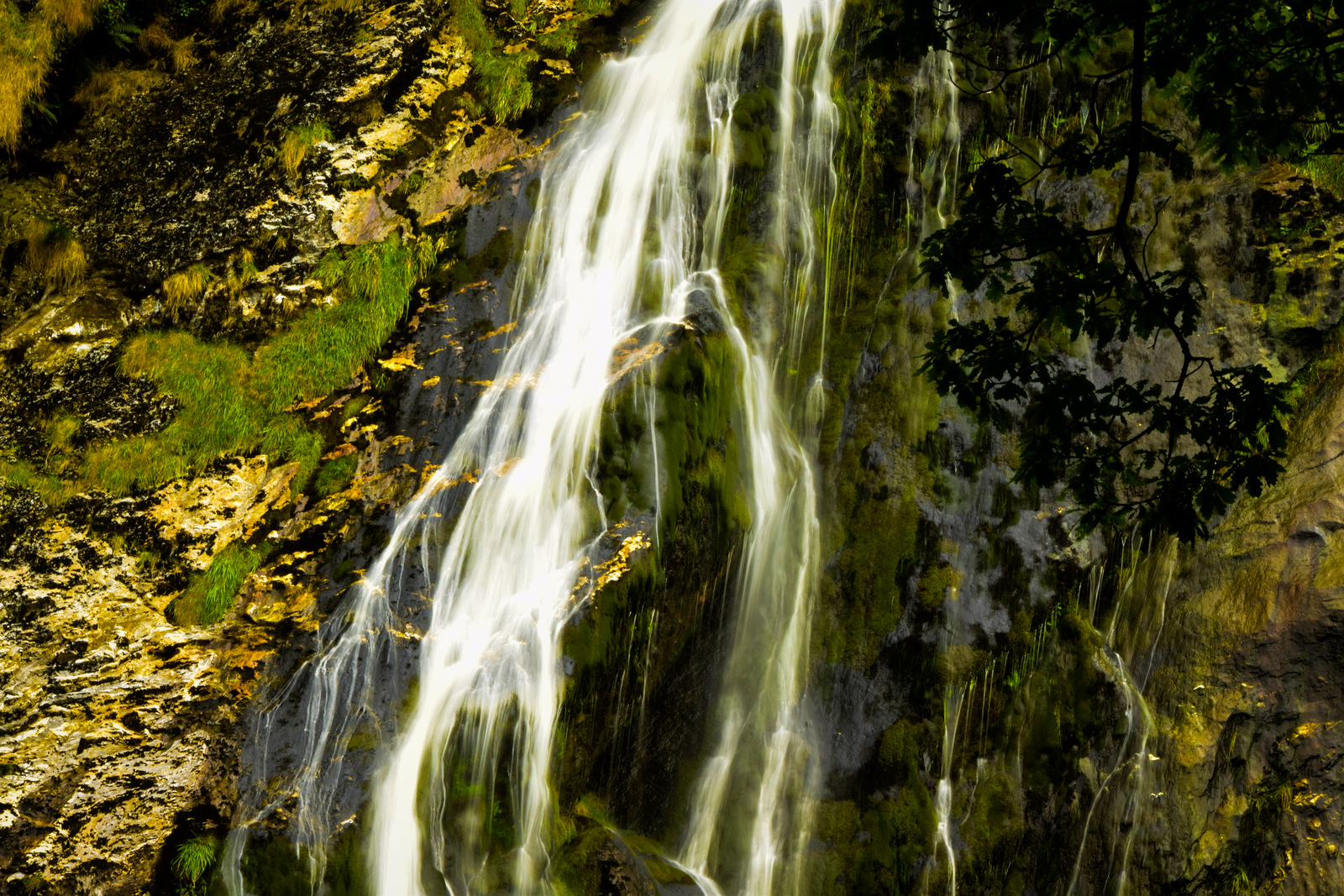 If you've read my posts from my trip to Devon in April, you'll know that I'm a big fan of waterfalls which was why I was excited enough to get another shot of myself with another waterfall.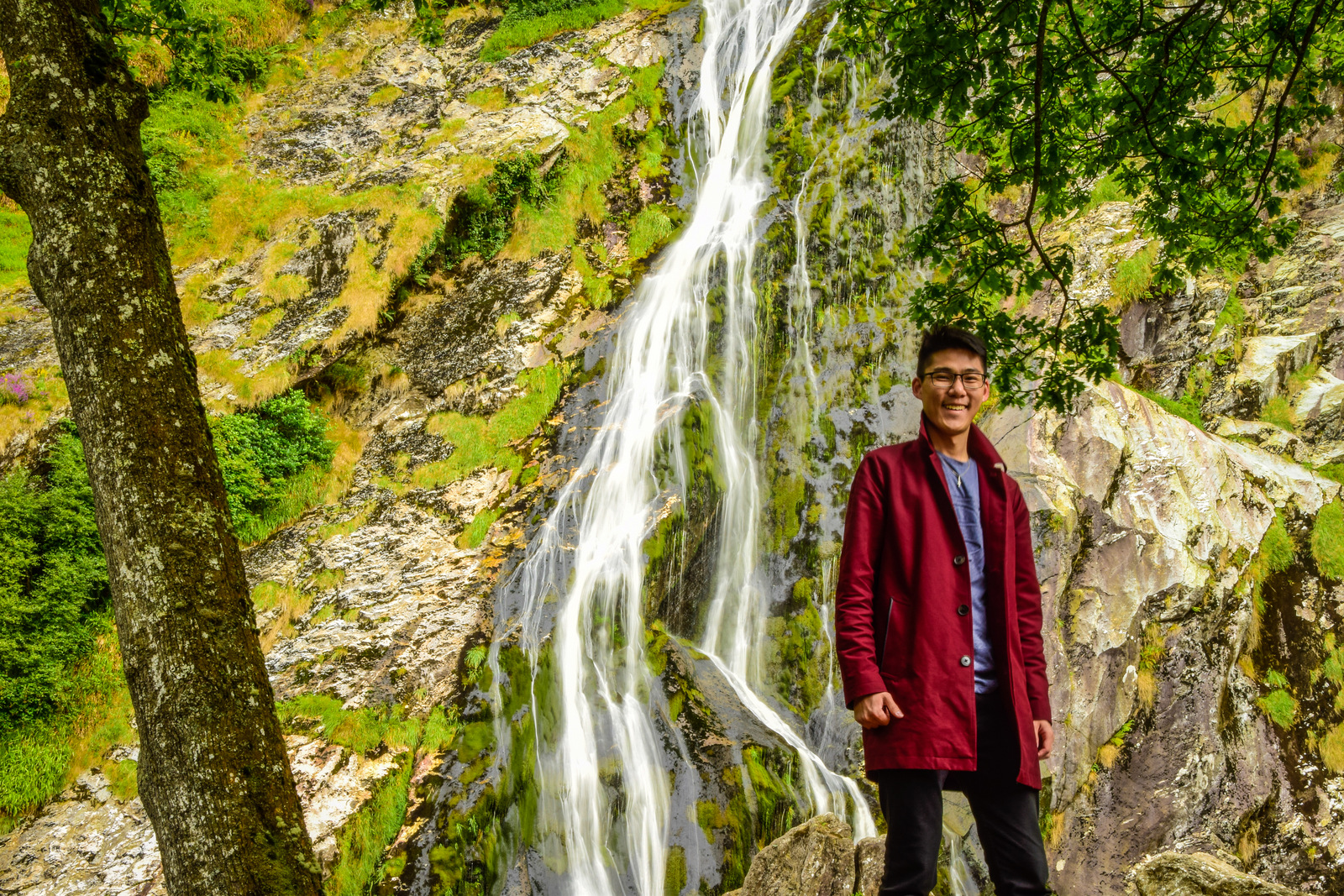 And since it was the last one with my buddy, we had to grab a shot together.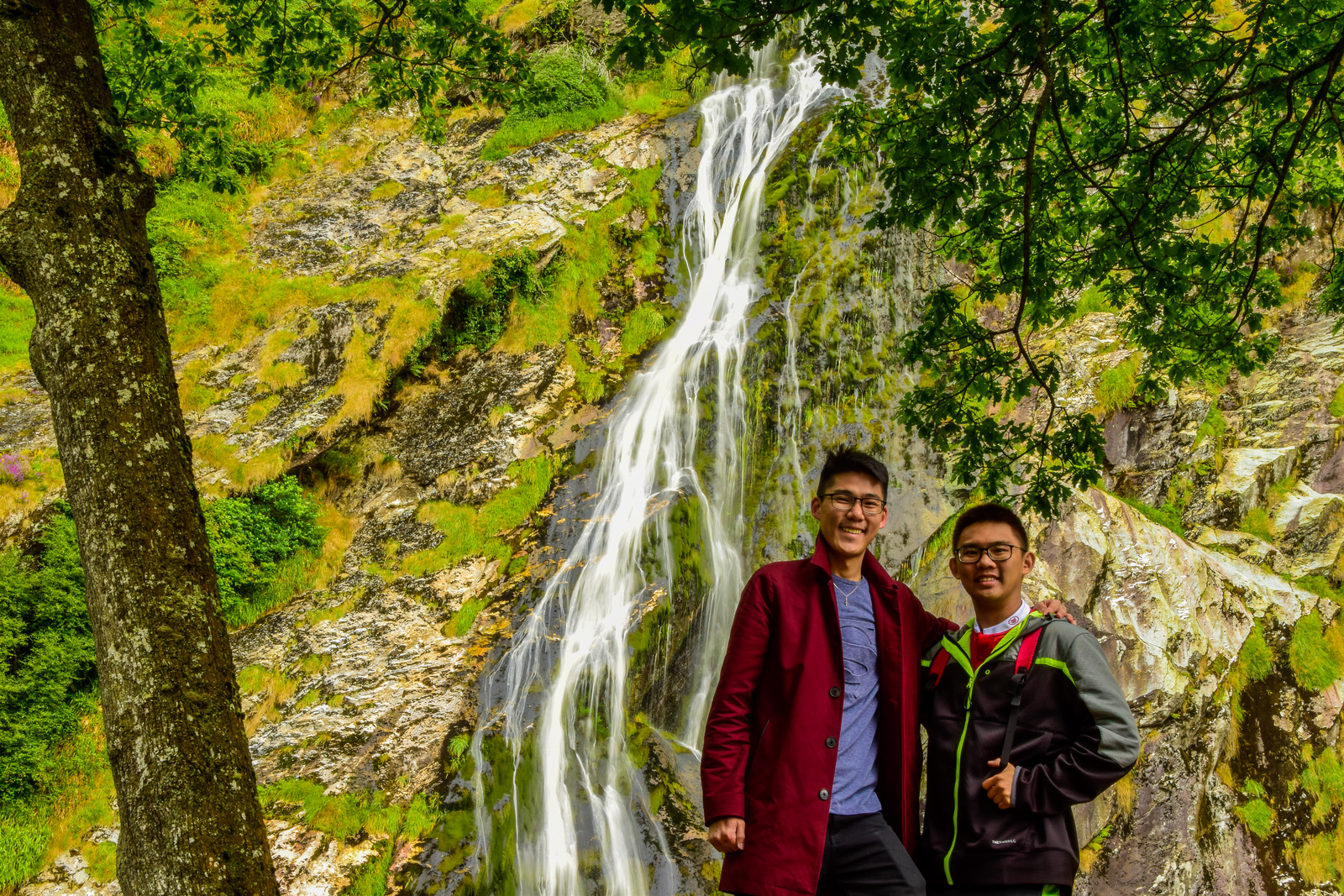 As expected, after this shot, the battery went completely flat! Bad timing, but I wasn't about to complain anymore especially because the 3 batteries had been holding out over the 6 days. I really have to stop forgetting my camera battery charger when I'm travelling…
That was pretty much it in Ireland, aside from the final drive to the airport to head back home, which brings this photo-blog series to quite an underwhelming end. There will be more in the coming weeks as I take a good long holiday from my dissertation exertions. Before that, I'll do a couple of short posts from the bank holiday weekend last week where we had really good weather that allowed me to go out and take some really good shots of Guildford. Plus, the completion of my dissertation too! Shall keep that for Monday then.
Have a blessed weekend and a good start to September as Autumn starts to come in.
God bless you,
Ben