Hi everyone,
It's kind of self-explanatory, isn't it? My Masters Dissertation is finally complete. Truth is, it hadn't sunk in yet until the actual deadline itself, which is actually later today. Submitting it last Wednesday allowed me to remove a huge weight off my shoulders but it wasn't as exciting as people say it is. People seem to be really excited when they submit their dissertation but for me, it just didn't occur to me that I should be in celebratory mood. That was on Wednesday itself when it was all rainy, wet and gloomy so maybe the weather played a part in that too. The happiness of having completed it 5 days in advance gradually built over the last few days but I've still not reached the stage where I'm overjoyed at its completion.
Having not taken a proper photo of the University of Surrey Stag statue yet, I figured this was a good chance for me to take a photo of it, celebrating the completion of my dissertation.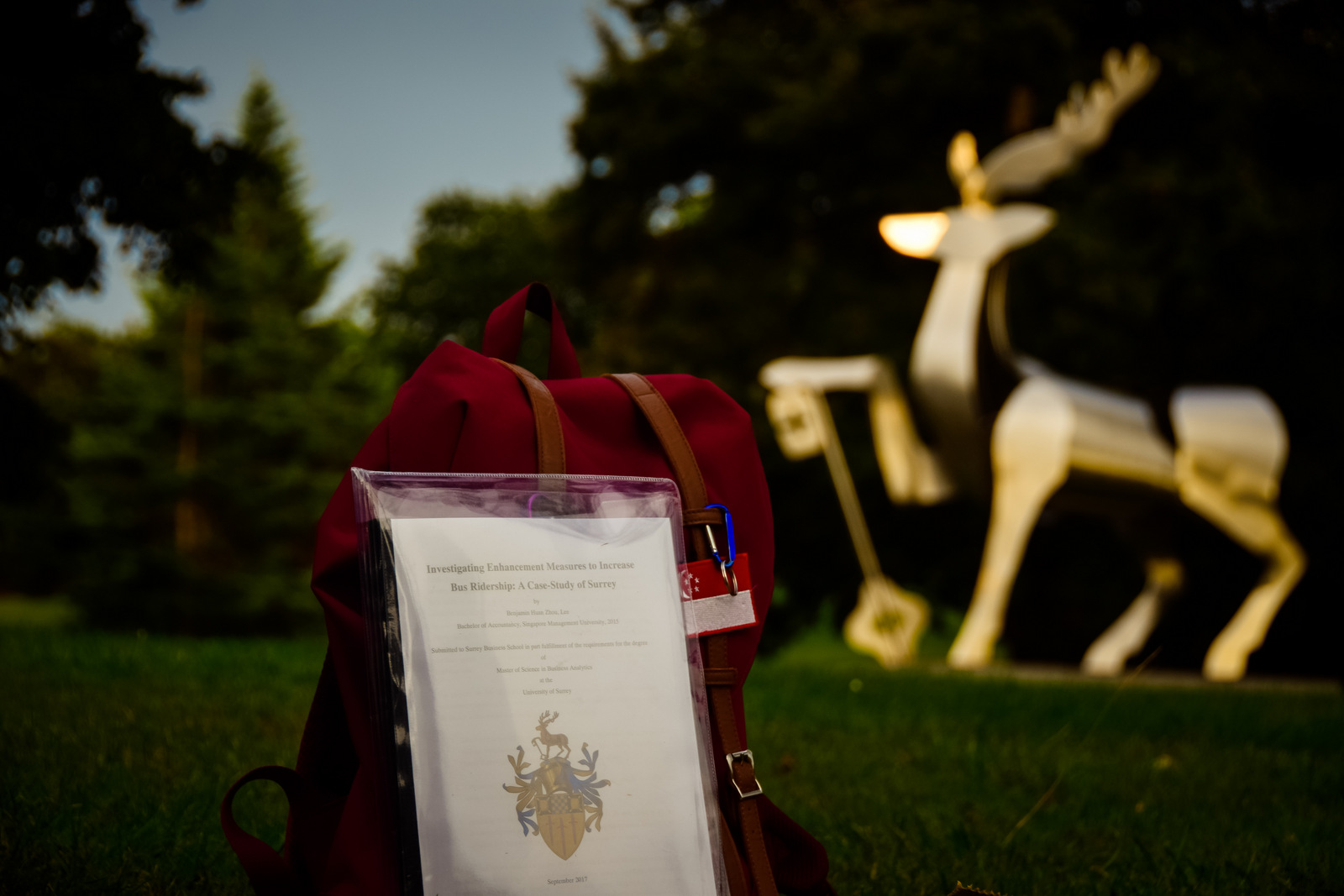 Bear in mind that Wednesday was a really gloomy day which was the reason why the colour was a little darker. The evening sun did make an appearance though, which I'm always happy about because it brings with it a lovely glow.
Here's the Stag Statue by night with a 10second long exposure shot that captured the lights of a moving car without it covering the Stag.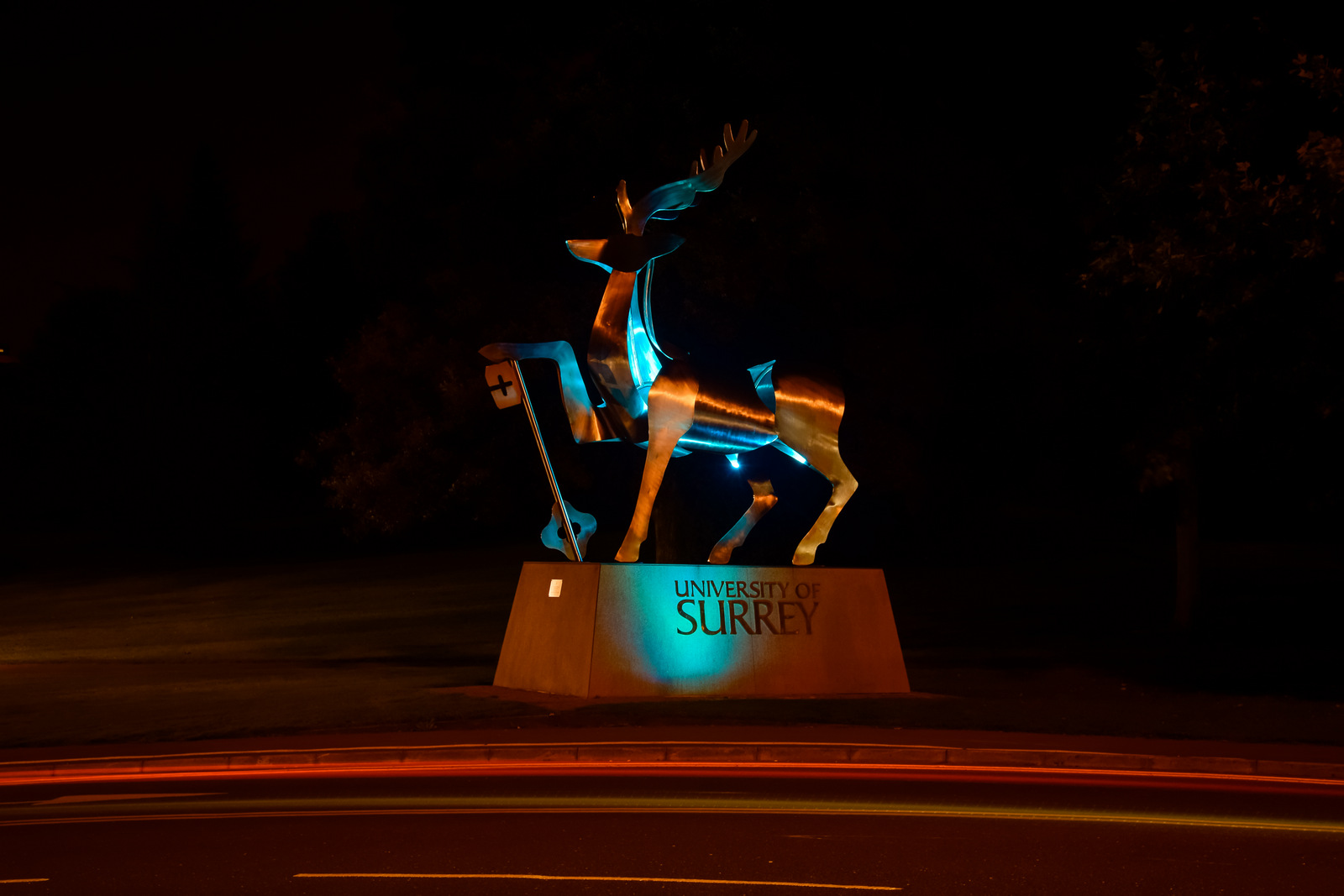 The last 11 months have gone by way too quickly. The day I completed my dissertation was 1 year on from my last day in my previous job as a Mathematics Teacher. It really is scary to think about it especially because I'm also having to prepare to move out of Guildford-Clandon as I'm going away for almost 7 weeks. That means that my window lights will shine for the last time on 5th September 2017. I don't know if BBC Surrey will miss my distracting lights but they've come a long way with me since I put them up as Christmas Fairy Lights last November. They've obviously evolved quite a fair bit and I only switched to LED lights recently. I know I'm going to miss it though…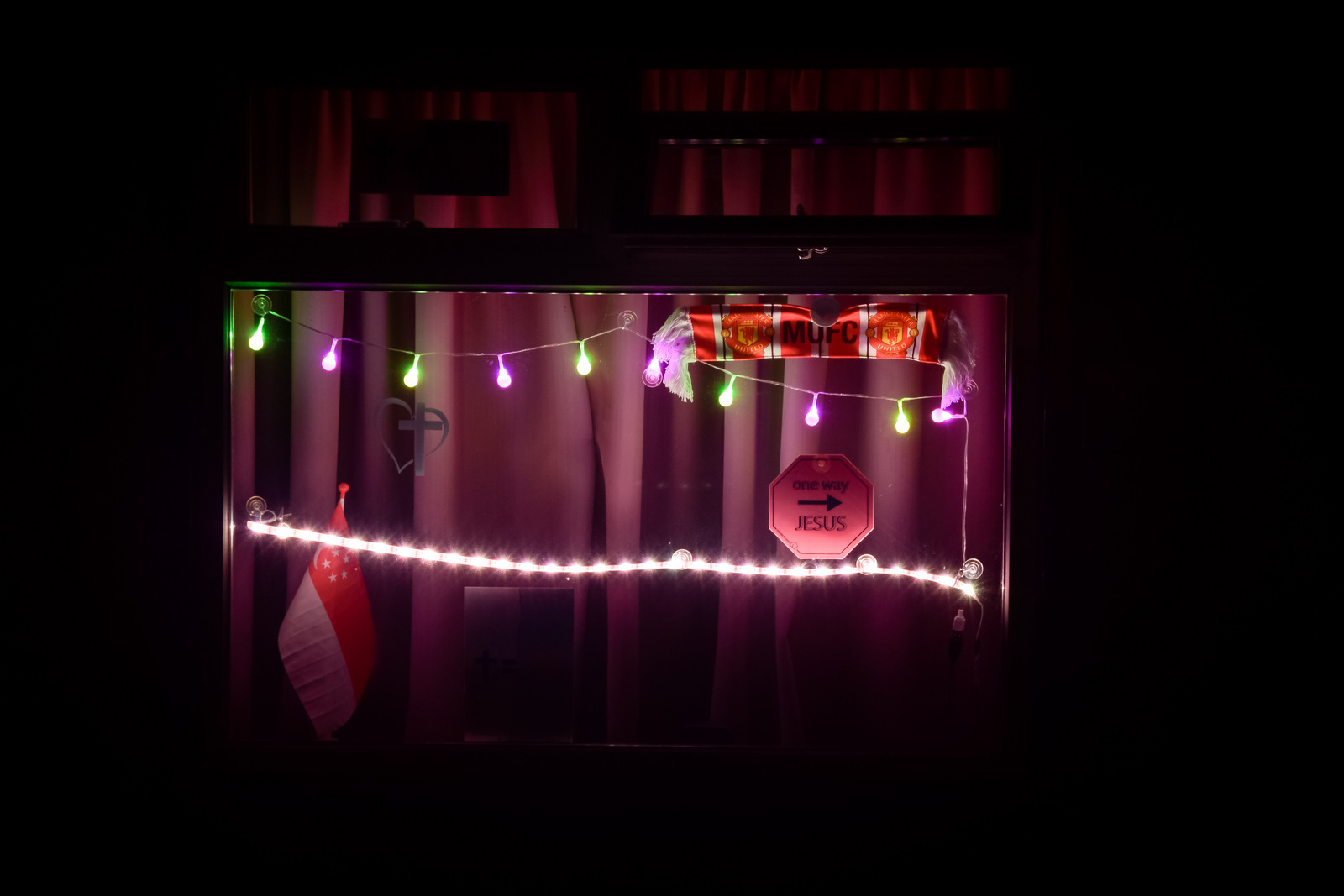 I promised that there would be one that has photos from my walkabout around Guildford during the Late Summer Bank Holiday weekend so that would be the last one before I go for my long break. I'm still hoping to post some updates from my travels whenever it's possible so do look out for them over the next 4 weeks.
Have a great Monday and a blessed week ahead! 🌈
God bless you,
Ben