Hi everyone,
As promised, I owe everyone a proper "Summer in Guildford" post and this is it! Which comes at the right time because my dissertation is finally done and I'm going for an extended break away from Guildford over the next few weeks but also because it'll soon be Autumn 🍃🍂 Well… It actually already feels like Autumn because the Late Summer Bank Holiday Weekend ☀️😎 that gave us near-perfect weather has given way to gloomy clouds since last Tuesday (i.e. 29th August). Sort of… We've had some decent sunshine every once in a few hours… But oh well, nothing wrong with reminiscing about the few days of late summer sunshine though so here we go!
Welcome to Guildford High Street once again! The last time I took a similar photo, it was the first weekend I'd been in Guildford, so it's almost been a year. The summer sunshine makes this a better photo than that first one!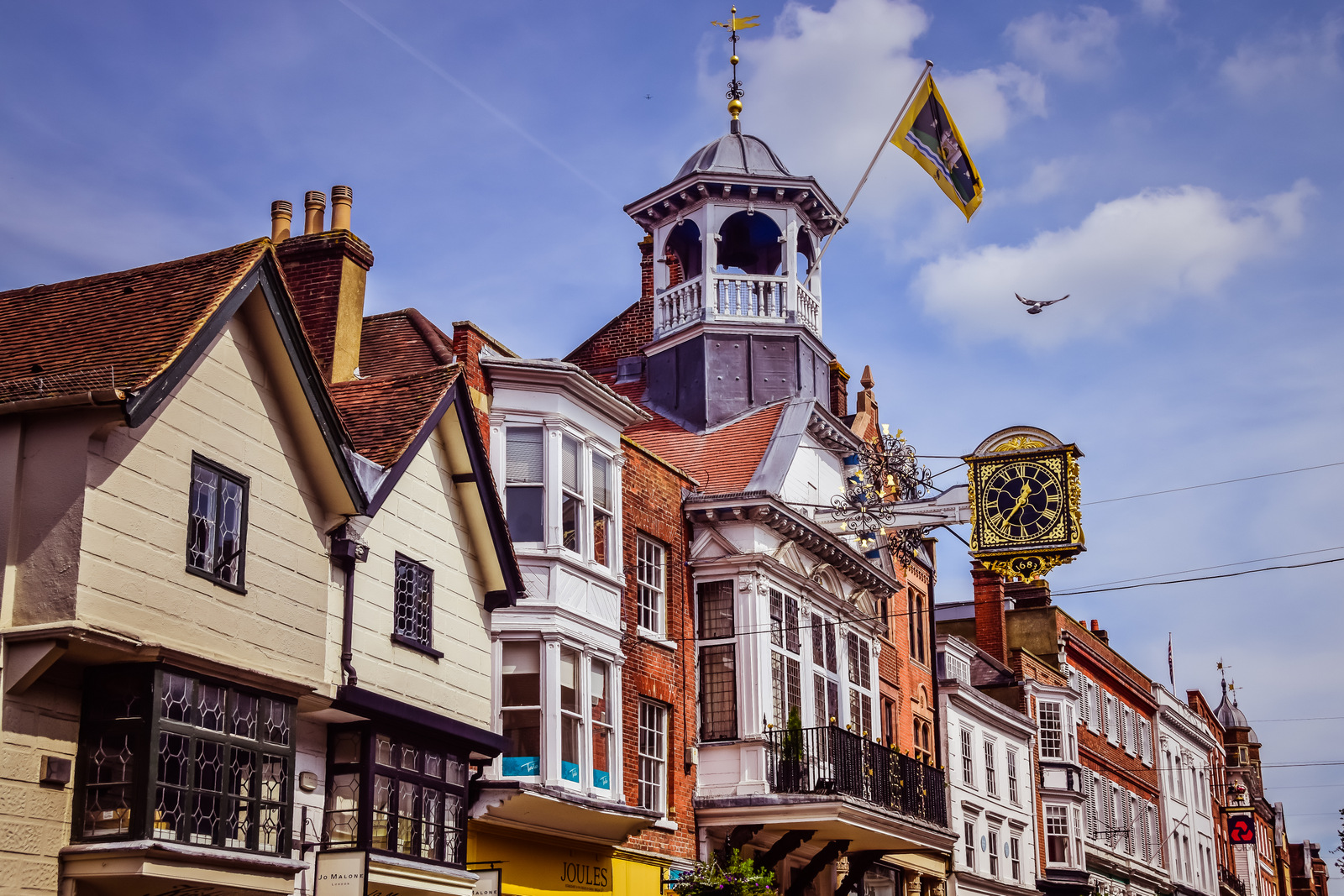 Just like I did that first weekend, I went to Guildford Castle. Only this time, I was treated to beautiful blooming flowers. Thanks to a little cloud cover, my photos didn't seem overexposed because a sunny day can sometimes make it difficult to take photos. Funny thing is, I didn't plan to bring my camera out when I left home because I intended to only go to town to pick up some fruits for the week. Decided to take a friend's advice to enjoy the sun and for me, that means bringing out my big Nikon 5300. In case it isn't obvious enough, the ruin blurred out in the background is a part of Guildford Castle.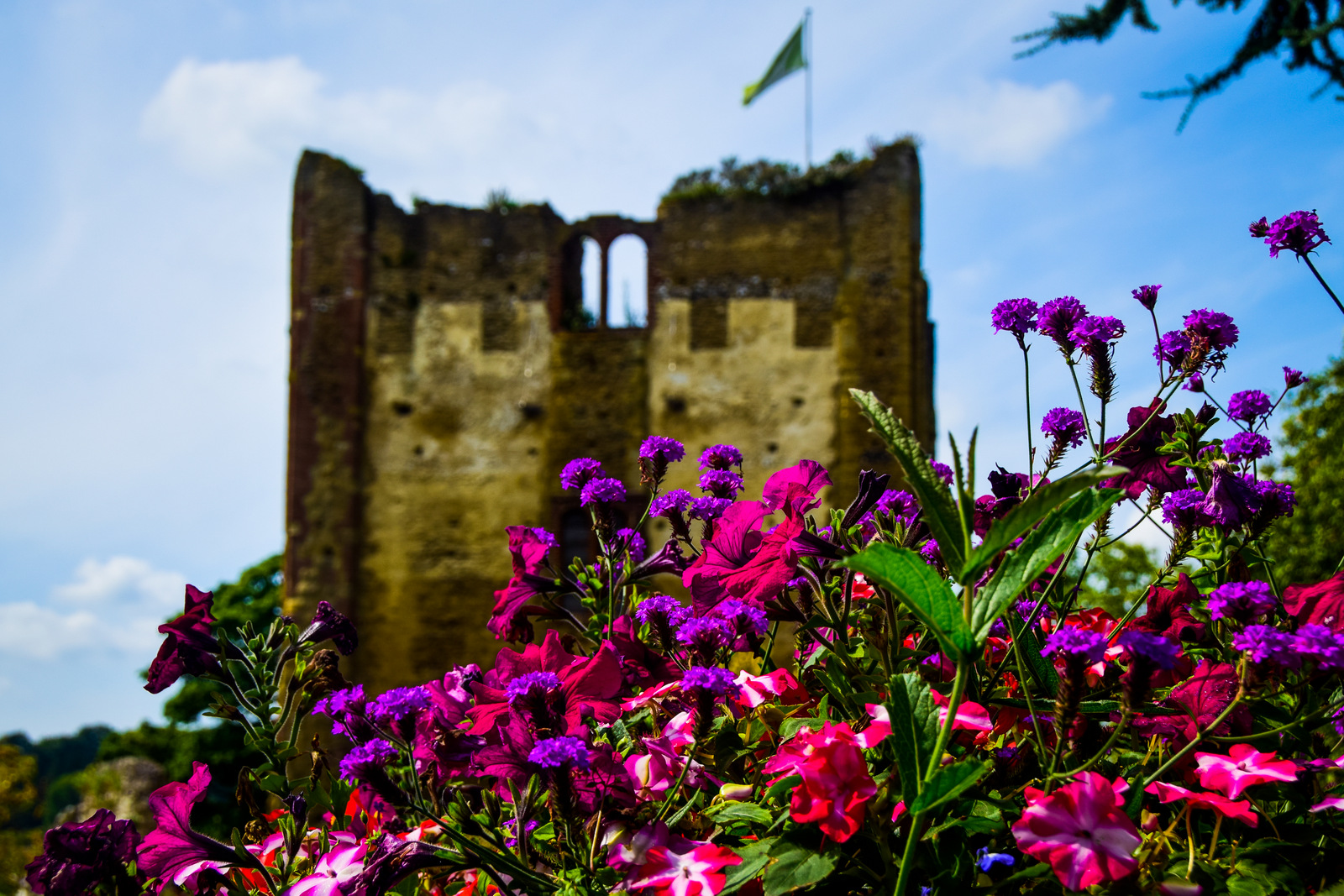 More flowers! 💐🌷🌹🌺🌸🌼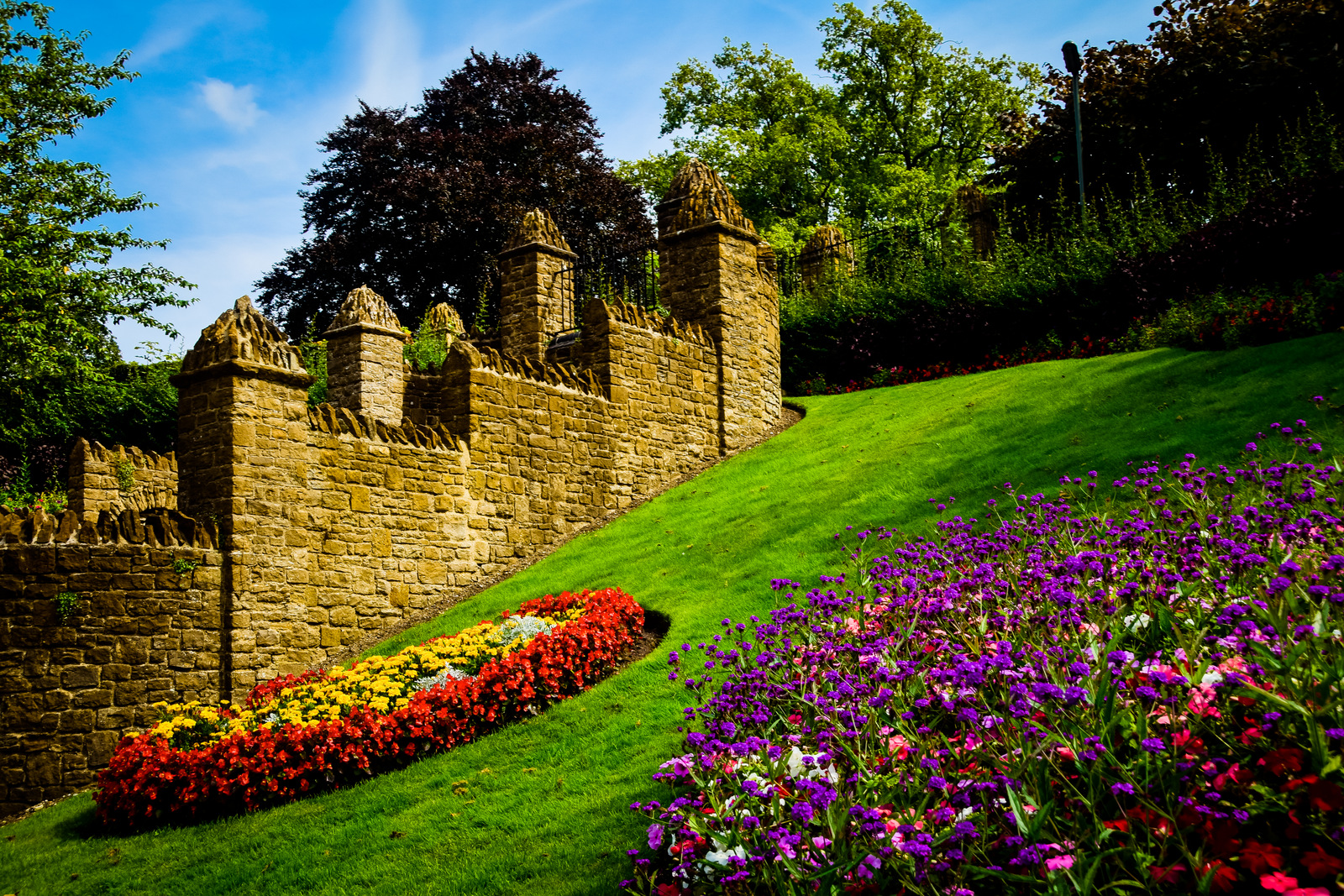 Sunny days usually mean it's a day out for families, which allow the little children to roam around the beautiful flowers.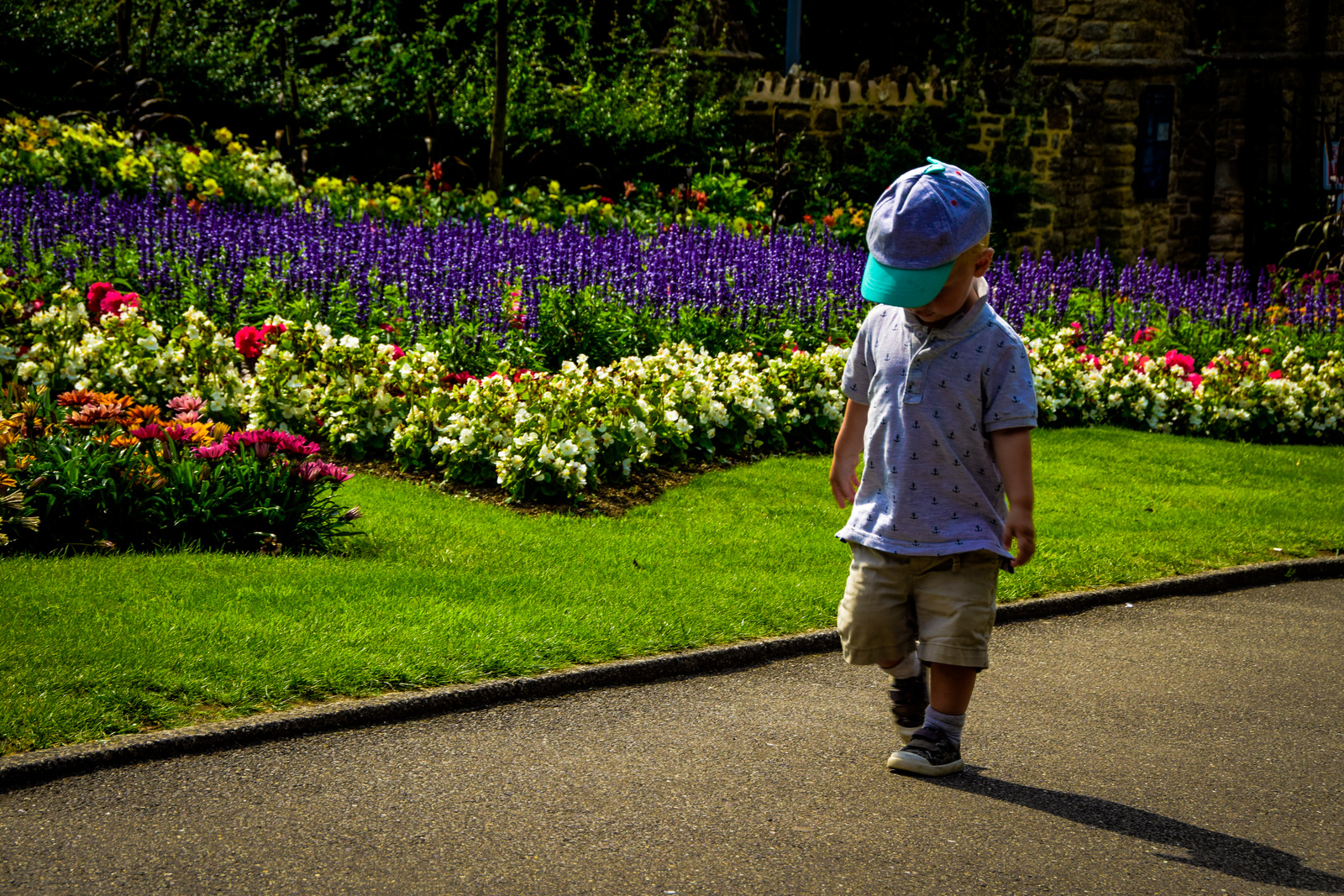 Here's another view of the castle with a larger assortment of colours.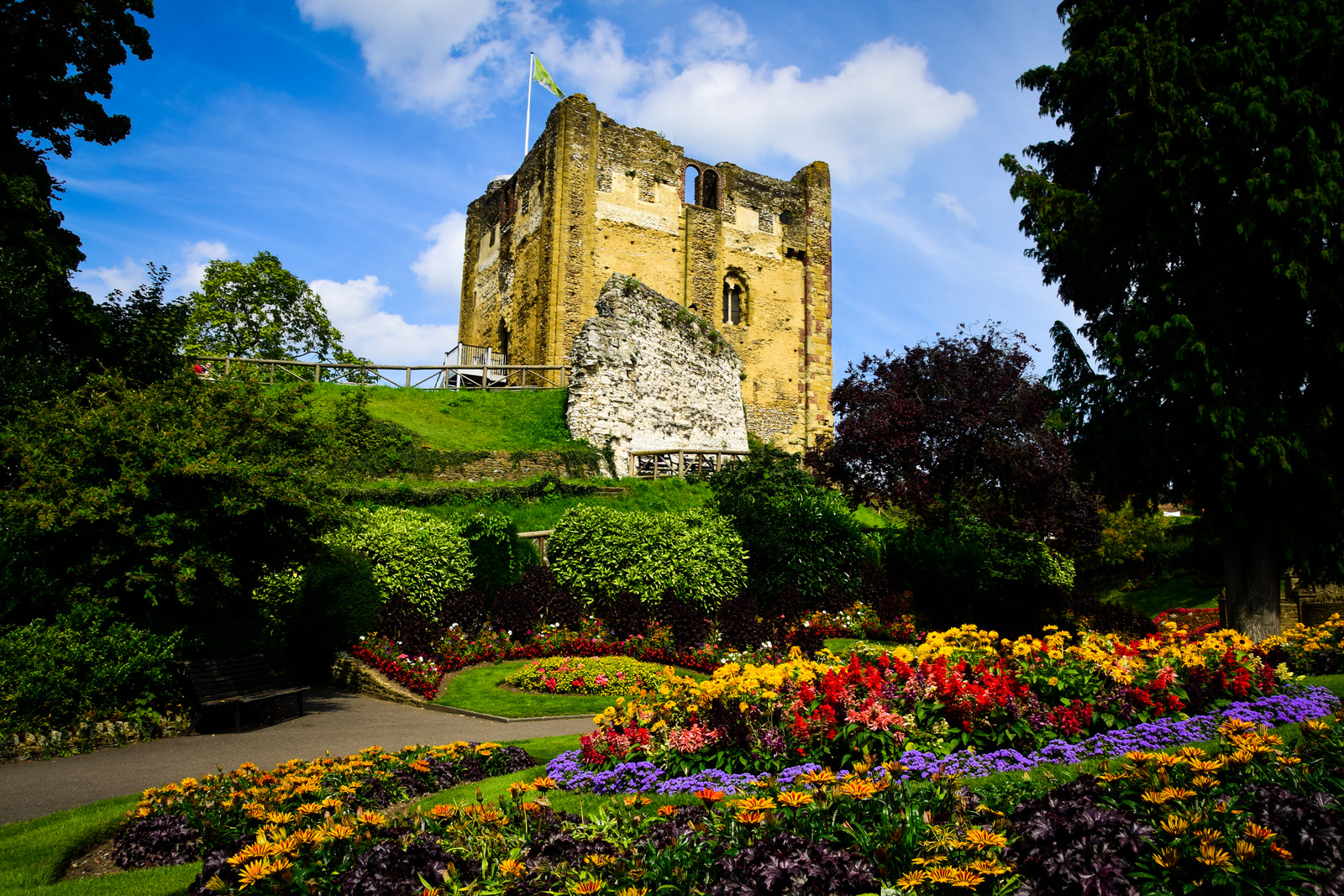 Sunflowers! 🌻 A huge favourite of my big sister.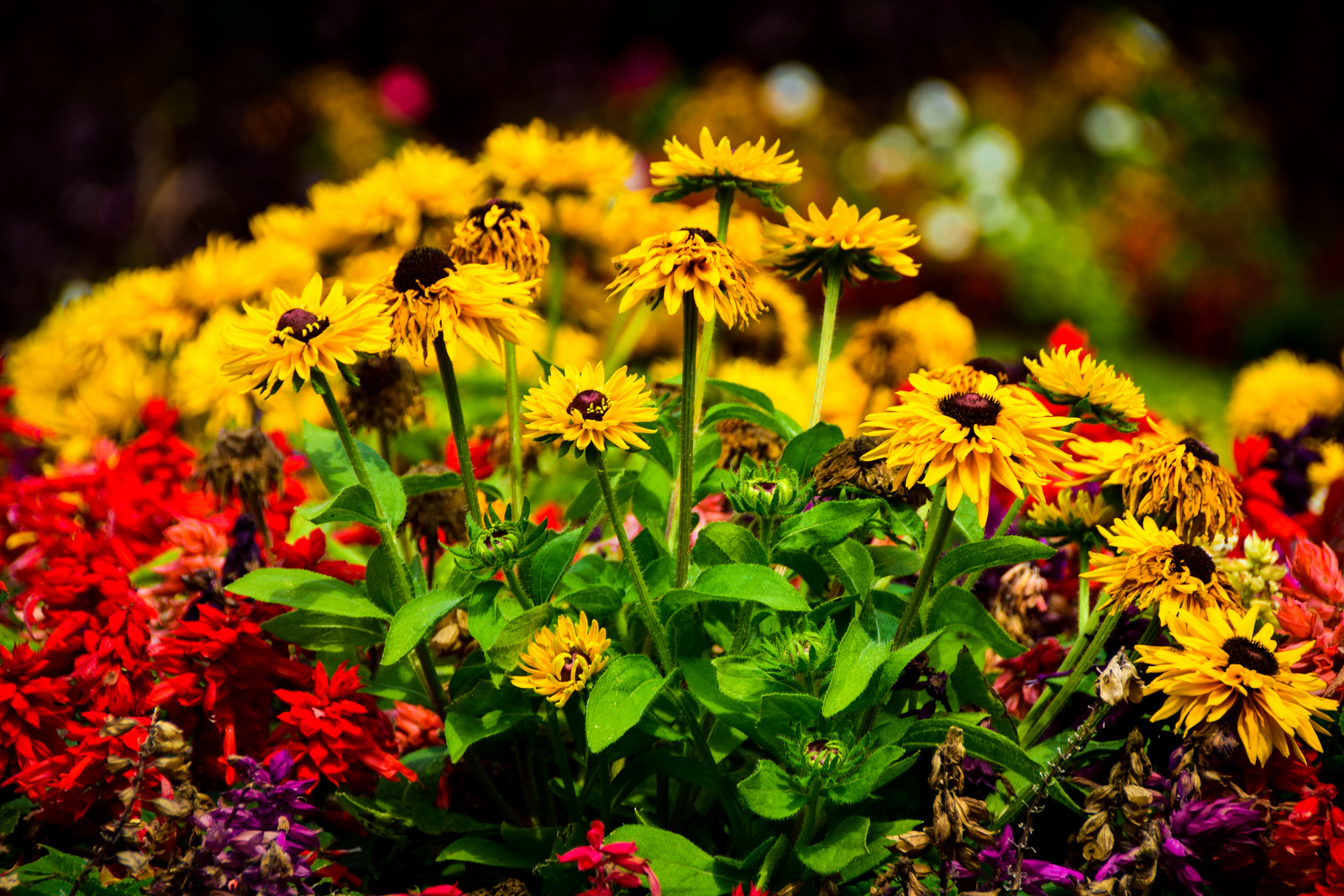 Speaks for itself, doesn't it? 🐝 At work to pollinate the flowers while also collecting the nectar for honey. Winnie the Pooh will look on this with much anticipation.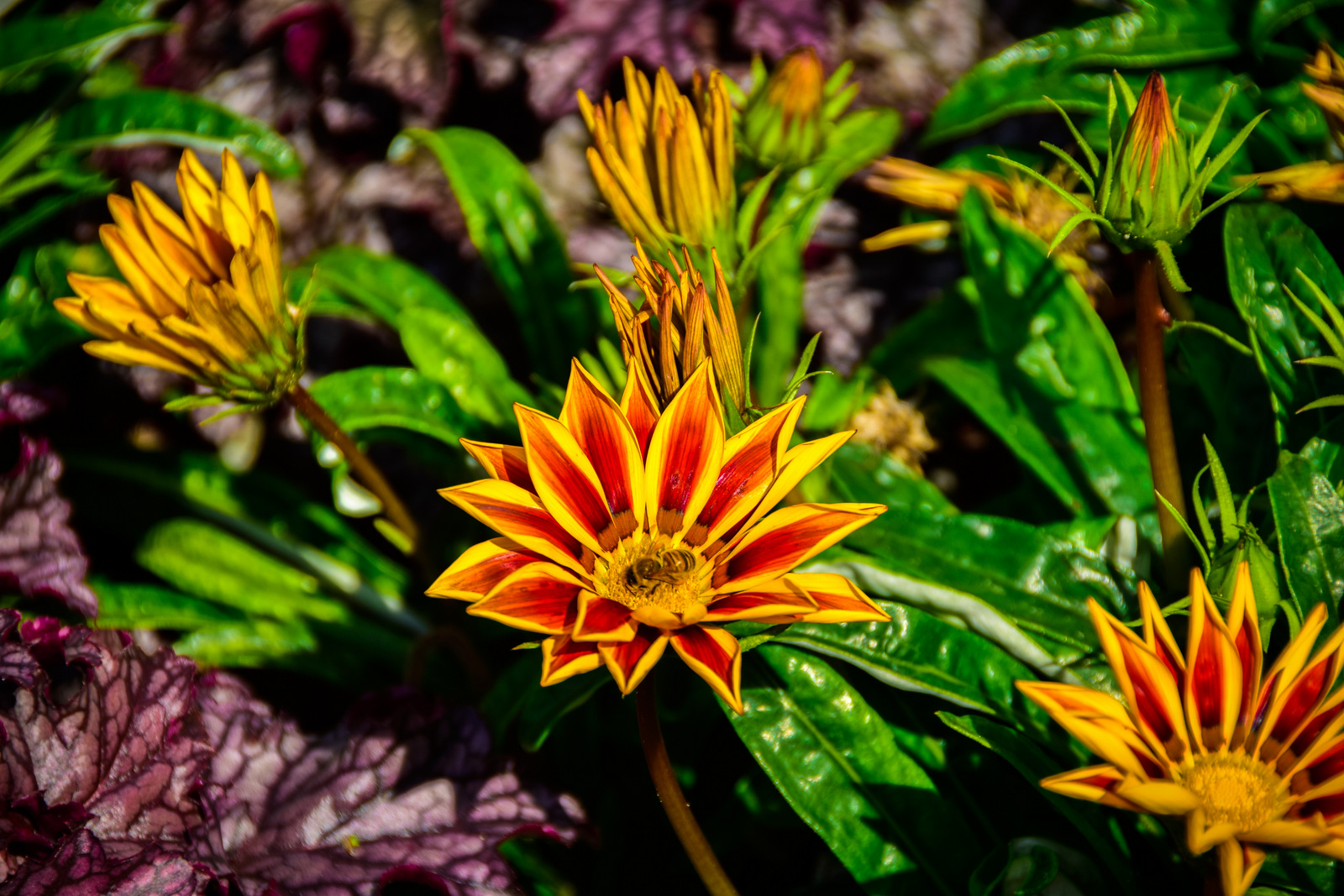 I wasn't exactly done with my dissertation yet, so I had to get back to work again. But Family Church had a Summer Sunday Lunch which was another good reason to head out into the sun the next day. Here's the stage all set!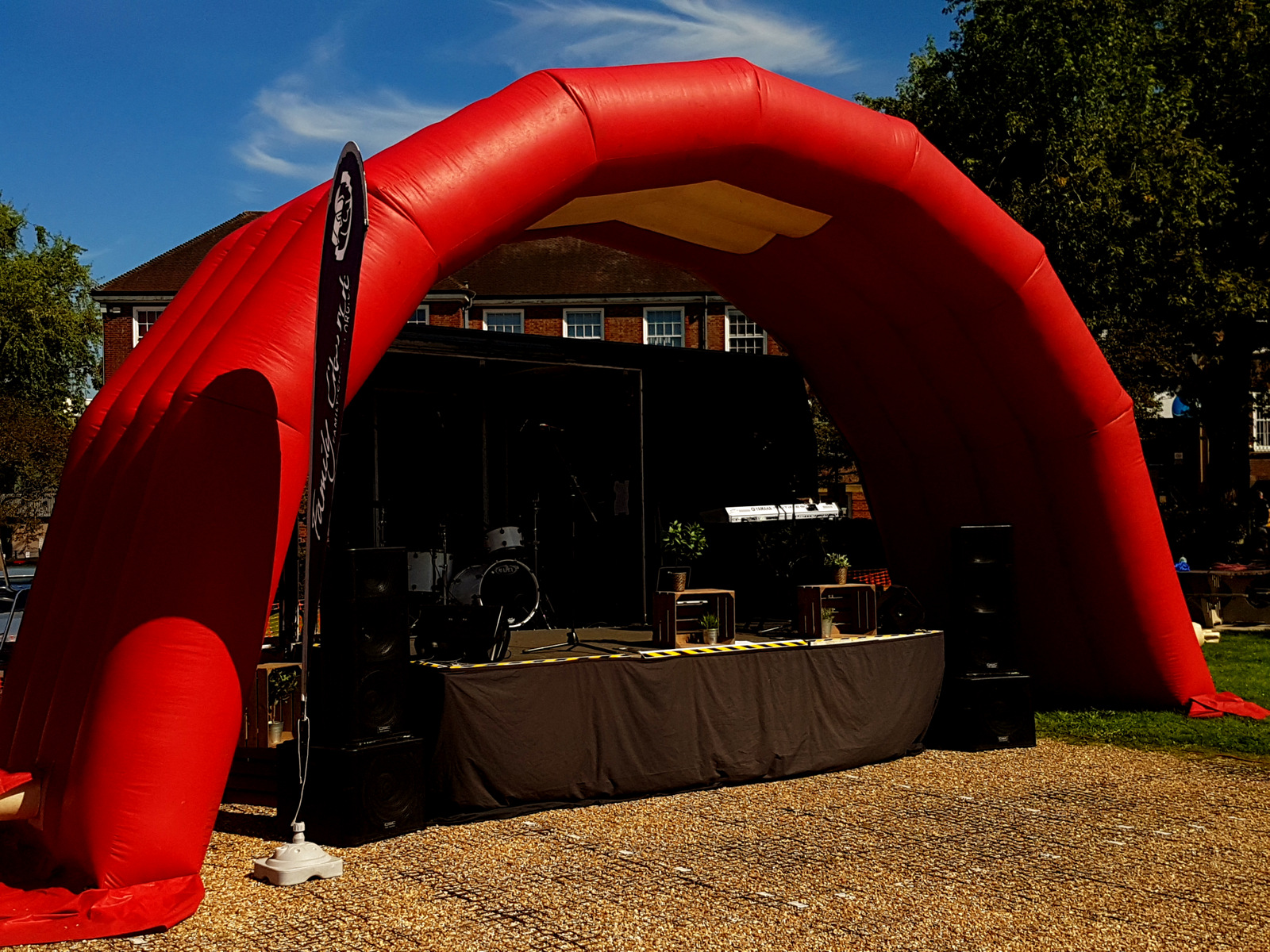 That was it for me though. I still had so many bits and bobs to sort out with my dissertation that I knew the maximum I'd get would be 2 days enjoying the summer sun before I had to get back to work again. Except this time, the work was very close to its end, which you'd know from my previous post.
After 4 days of summer sunshine, the rain clouds returned on the Wednesday that I put my dissertation together ready for submission. That meant I was doing everything I could to protect it from the rain to ensure it would be submitted in the best condition possible.
Sorry for digressing… Back to the summer sunshine then. Well, it didn't exactly stay for long but you can't really complain I guess. The Saturday that just went by also had sort of a summer-like weather, at least in the afternoon. So as a bonus, I've decided to include some of the photos I just took over the past weekend.
I was in London for a little birthday lunch with Becky and since I'd done Singapore dishes for her a couple of times, I thought, why not keep that trend going, except that this time, I wasn't going to be cooking. Instead, it'd be the chefs at Singapore Garden. They have a credible Singapore menu that's UK prices and the Fried Beef Hor Fun I ordered tasted quite like it does at home. Strangely, I didn't have much of any appetite so I only ate a third of the plate. Either that, or it was a huge plate. Seriously though, for £9, it's decent, at least for UK and even London standards. I might come back again for something else. We'll see…
After lunch and some hot chocolate,  I was already feeling tired. I've been feeling perpetually tired since I submitted my dissertation as if my mind was telling me to rest more. Was thinking of heading straight back to Guildford but she said I should make good use of the London Travelcard since I got it anyway. So I decided that my sort of rest was to go see some greenery. That eventually got me to Greenwich Park, which I'd always wanted to go to but never got to. But before I got there, I wanted to see how the Big Ben was doing since it stopped chiming.
Still looking good, even though there was now more and more scaffolding at the base of it.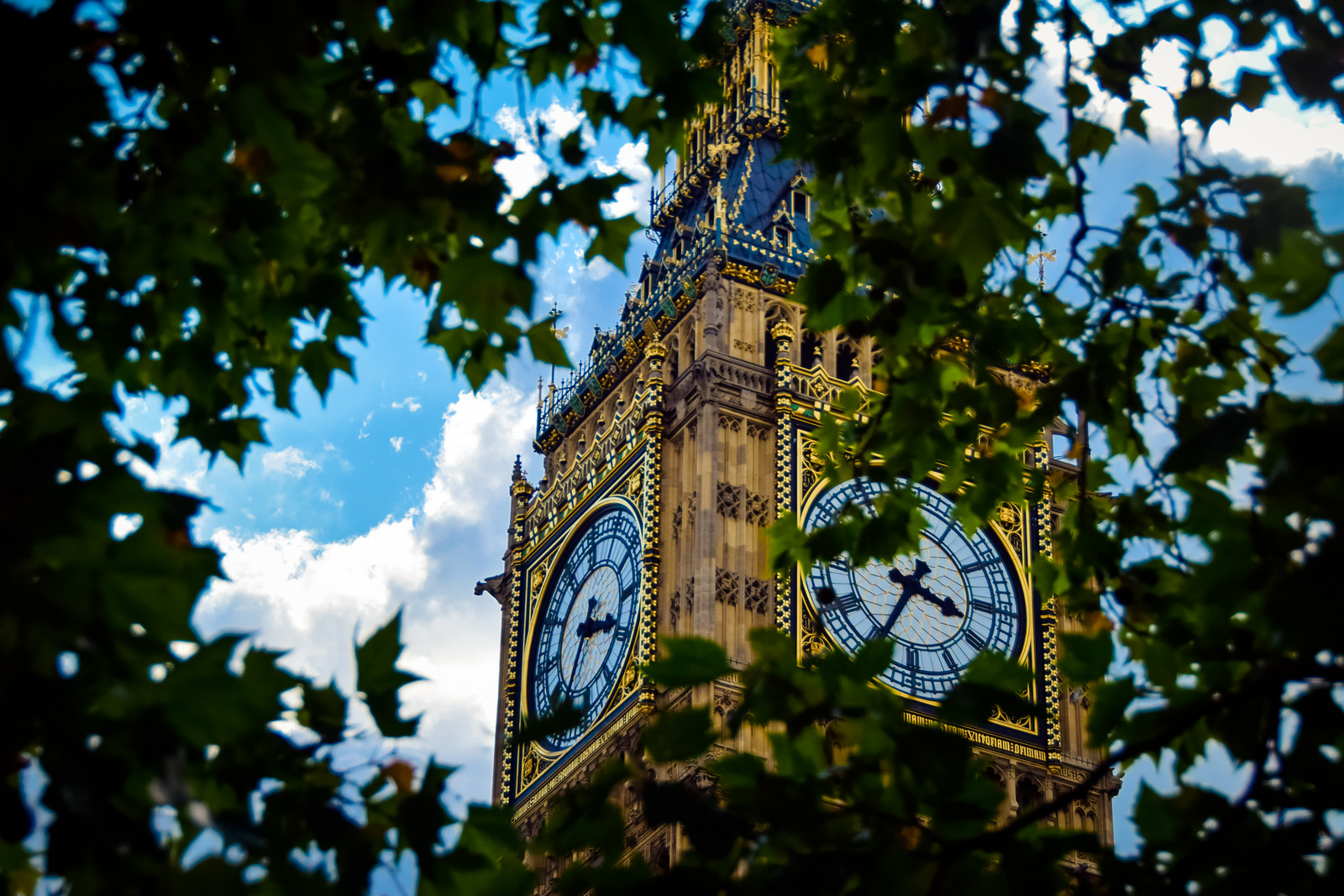 Over to Greenwich Park then! This was my favourite photo of the bunch because it captures the joy on the faces of the little kids who are chasing bubbles but there's one little girl who seems to be wondering why the bubbles aren't coming to her.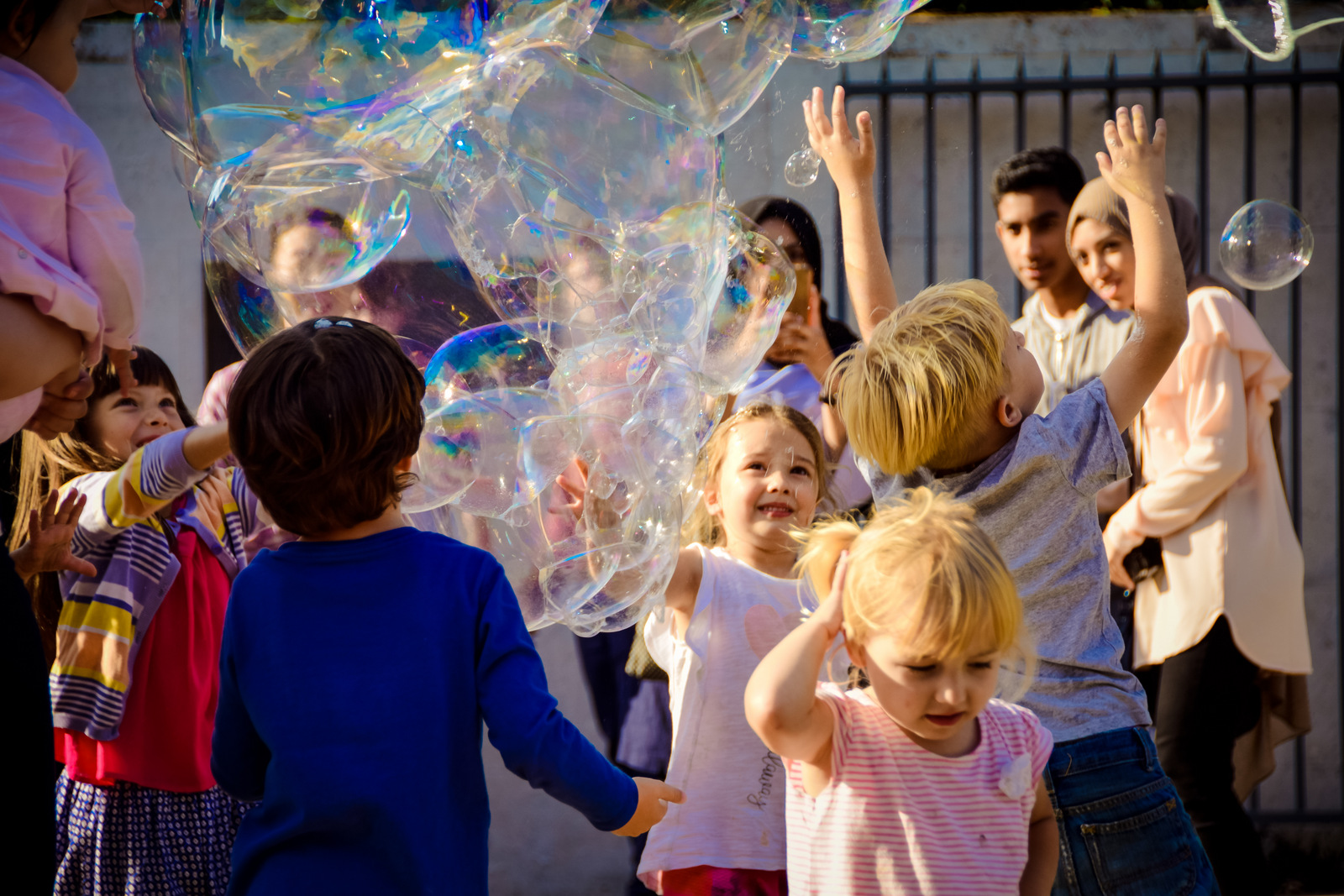 Like I said earlier, when the summer sun is out, parents bring their kids out. Dog lovers bring their dogs out and that can always bring lots of fun, especially when the dog decides to play "chase the tennis ball".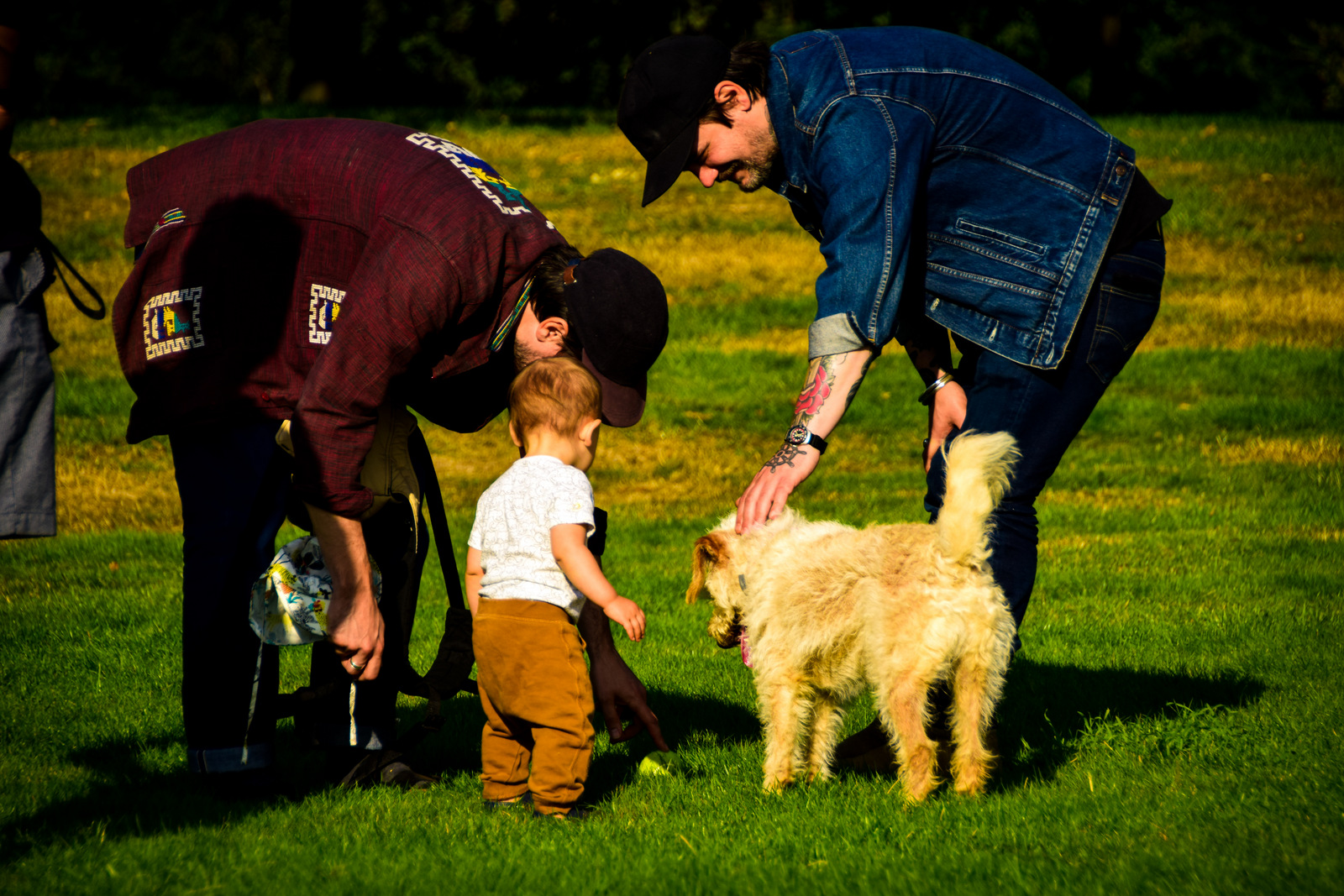 Taking a short stroll up Greenwich Hill is worth it because you get treated to these views of the London skyscapers. This is looking North, with the National Maritime Museum in the foreground.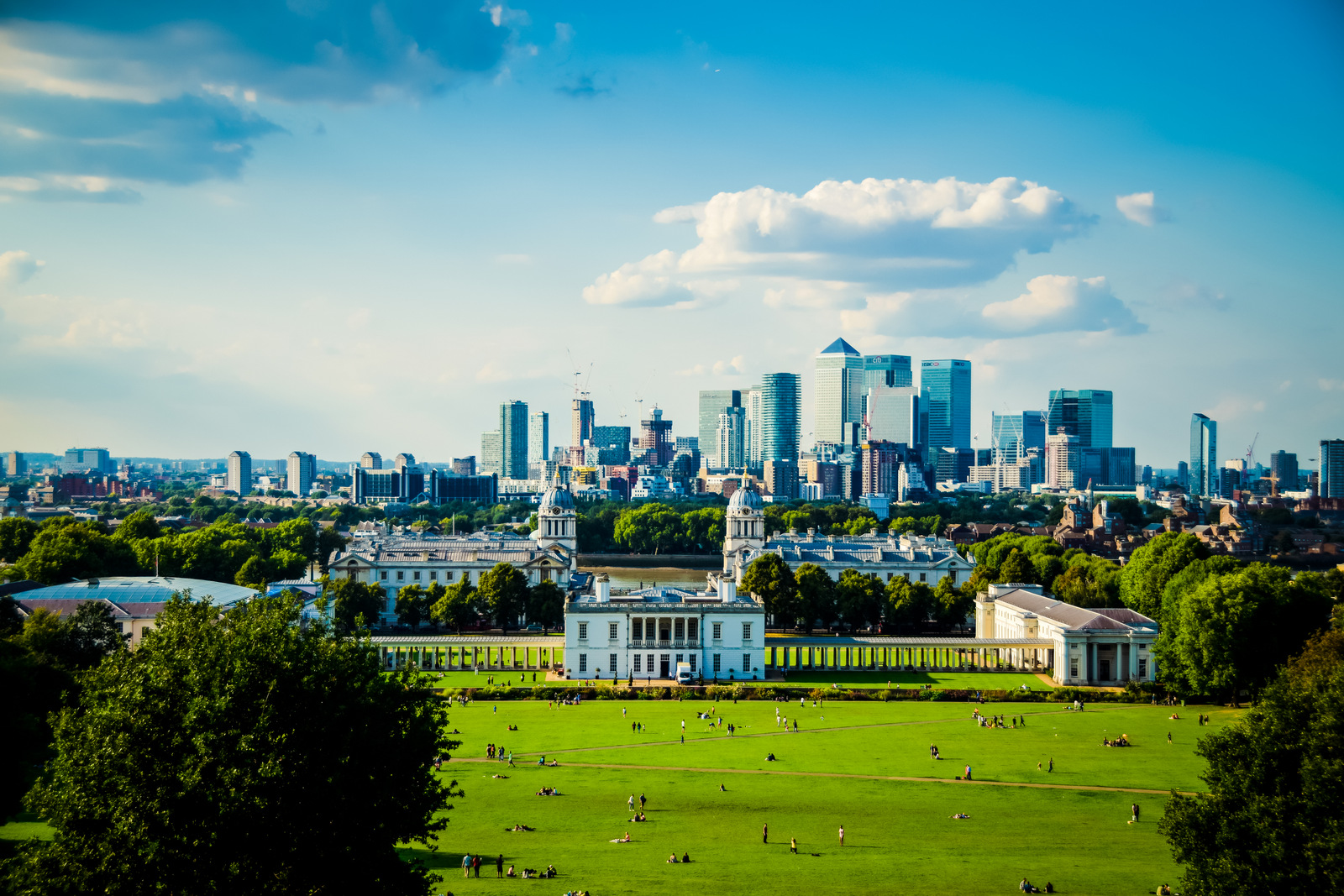 Looking towards Northwest, you'll be able to see the more famous ones, like The Shard, The Gherkin, The Walkie-Talkie and The Cheese Grater.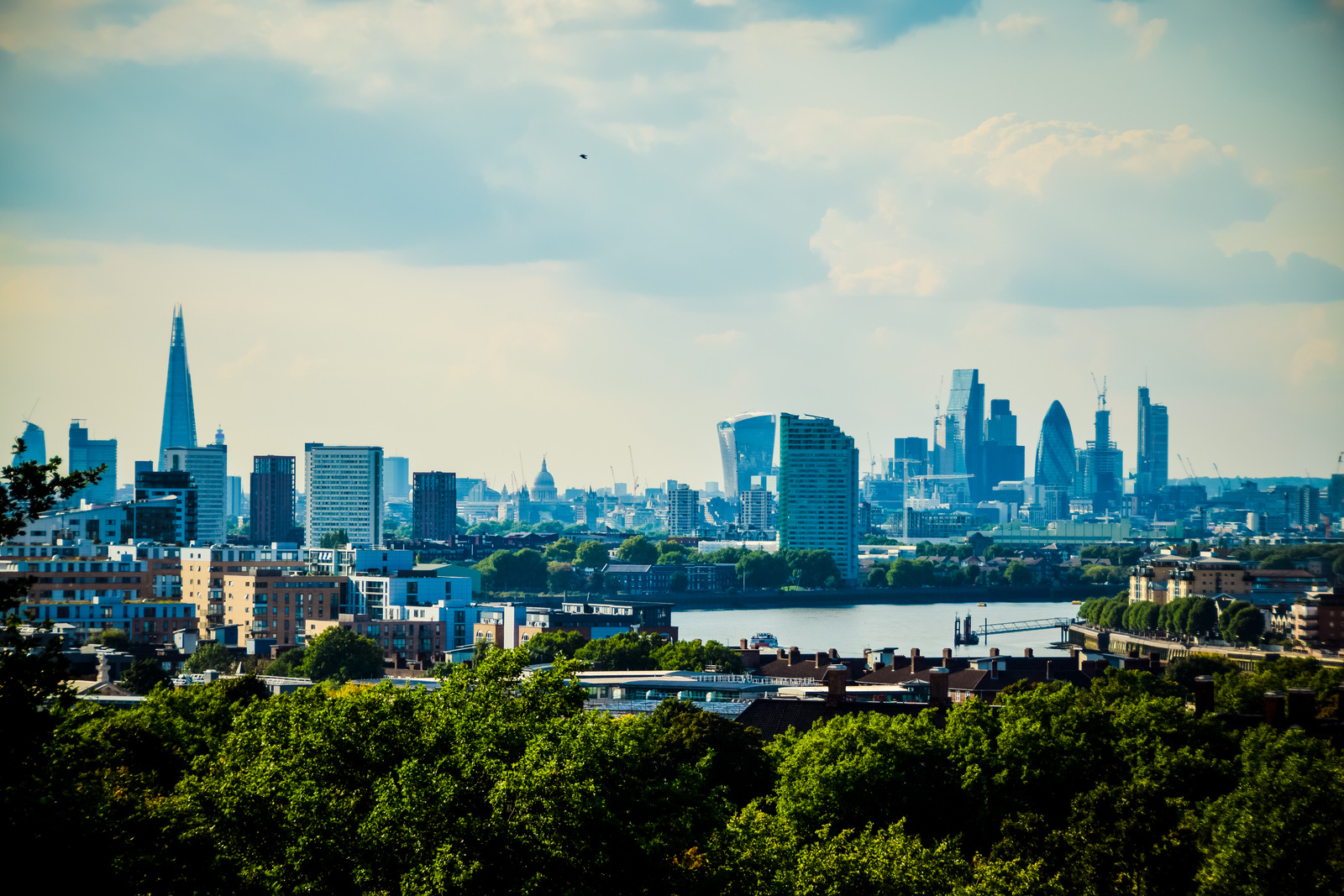 The Northeast will have you seeing Greenwich Power Station as well as the O2.
A zoomed-out view of the Northwest, because I couldn't help it but take another one.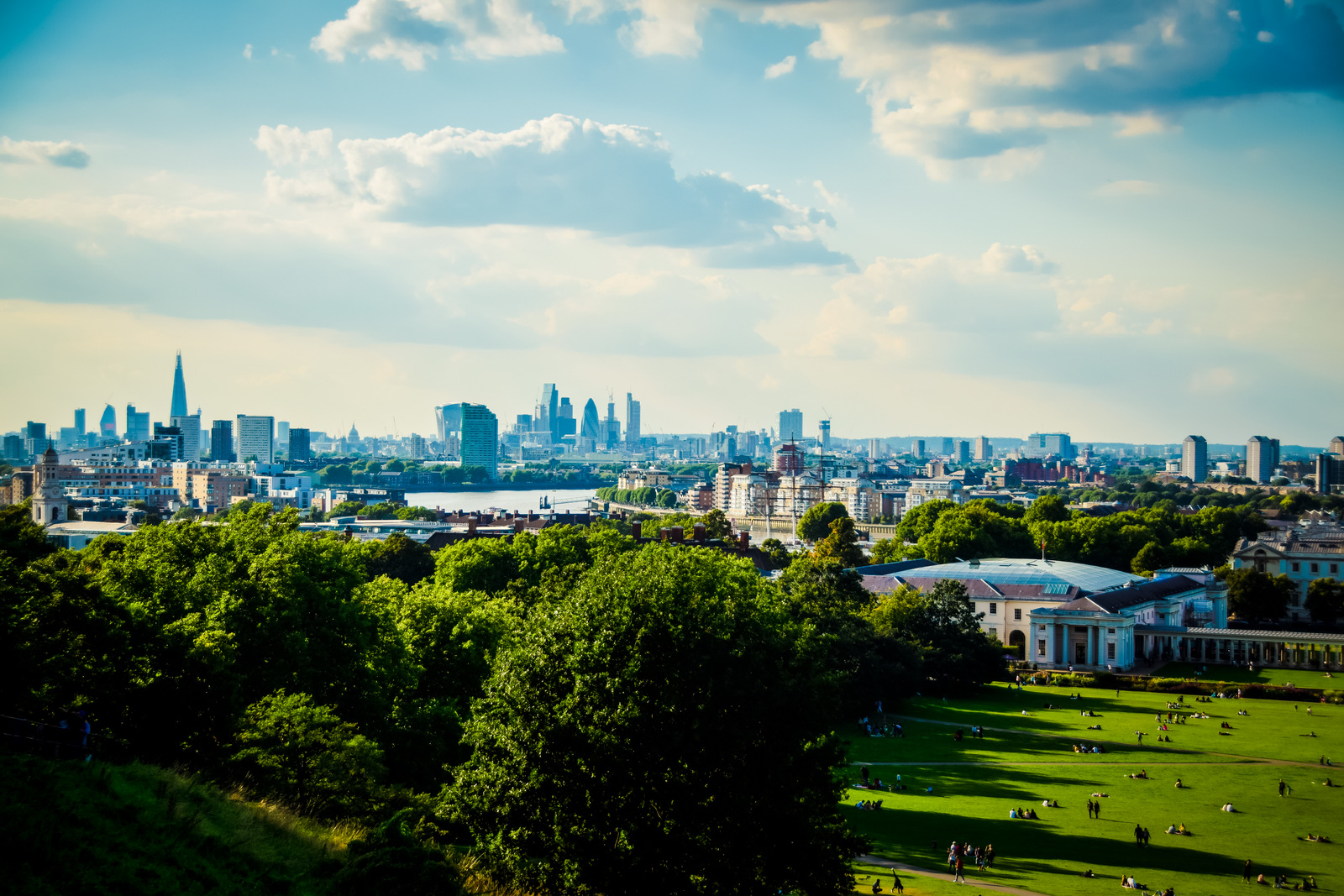 Up on Greenwich Hill is the Royal Observatory, Greenwich. Greenwich Meridian Time (GMT) originates from this observatory, which is the location for "prime meridian". This was one of the reasons why I always wanted to come to Greenwich and I'm glad I finally did to see it for myself.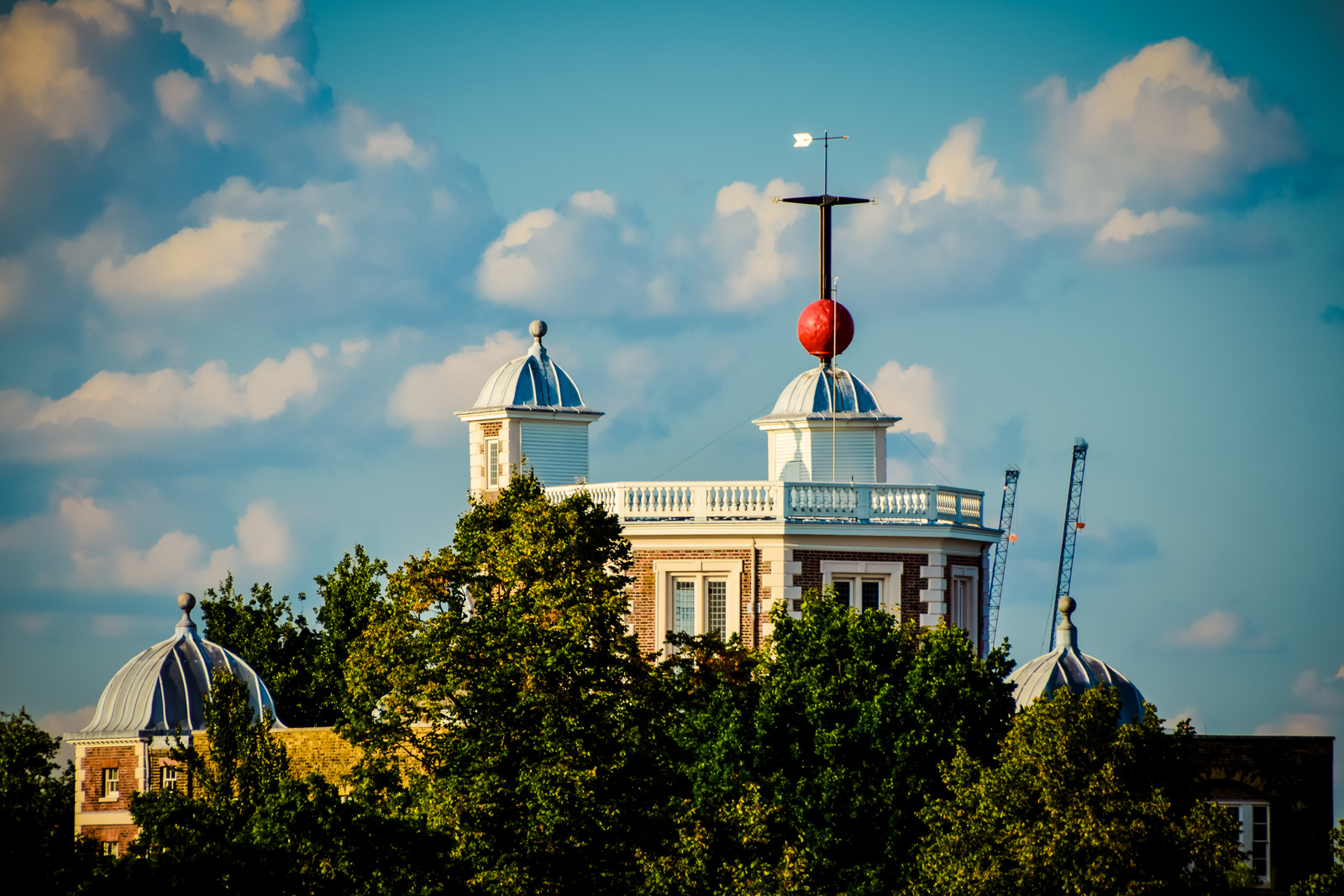 Yet another summer day was gone and it's beginning to look like that's it for summer because, since Sunday, it's been raining. But hey, at least we got a few days of summer, so I'm not complaining.
That's it from me for now. I'm taking a good long break to get a good rest from the last 11 months of really intense work. Hoping to still pop in with some highlights from my road trip so do look out for them if they appear over the next weeks. If not, I'll be back in October. Meanwhile, it's almost time to get ready for the new academic year, isn't it?
Time for me to get ready for my holiday! 😎
Until next time… Take care and God bless you! 🌈
Ben