Hi everyone,
Hello from the eternal summer of Singapore! I've been back here for over a week now and the humidity here is no fun at all 😂 My holiday back in Singapore isn't a very long one as I'm heading back to the UK later this week. So it's back to the cold again, which I'm not really complaining about 😜
Every time I'm back in Singapore, it's almost a guarantee that's it's a food feature post and I can assure you that today won't be any different. So here goes!
One of the unique things about Singapore Chinese food is 煮炒, zi char (in dialect). You're not going to get a translation for that if you pop it into Google because it'll just tell you "cook and fry". The best way to define is to just call it a shop in a hawker centre/kopitiam (coffee shop) that sells a wide variety of restaurant-style dishes at affordable prices. Unlike a restaurant which might charge you S$20 (and up) per dish, zi char stalls would charge you around S$10 (or even less) for something similar. Maybe some examples might help: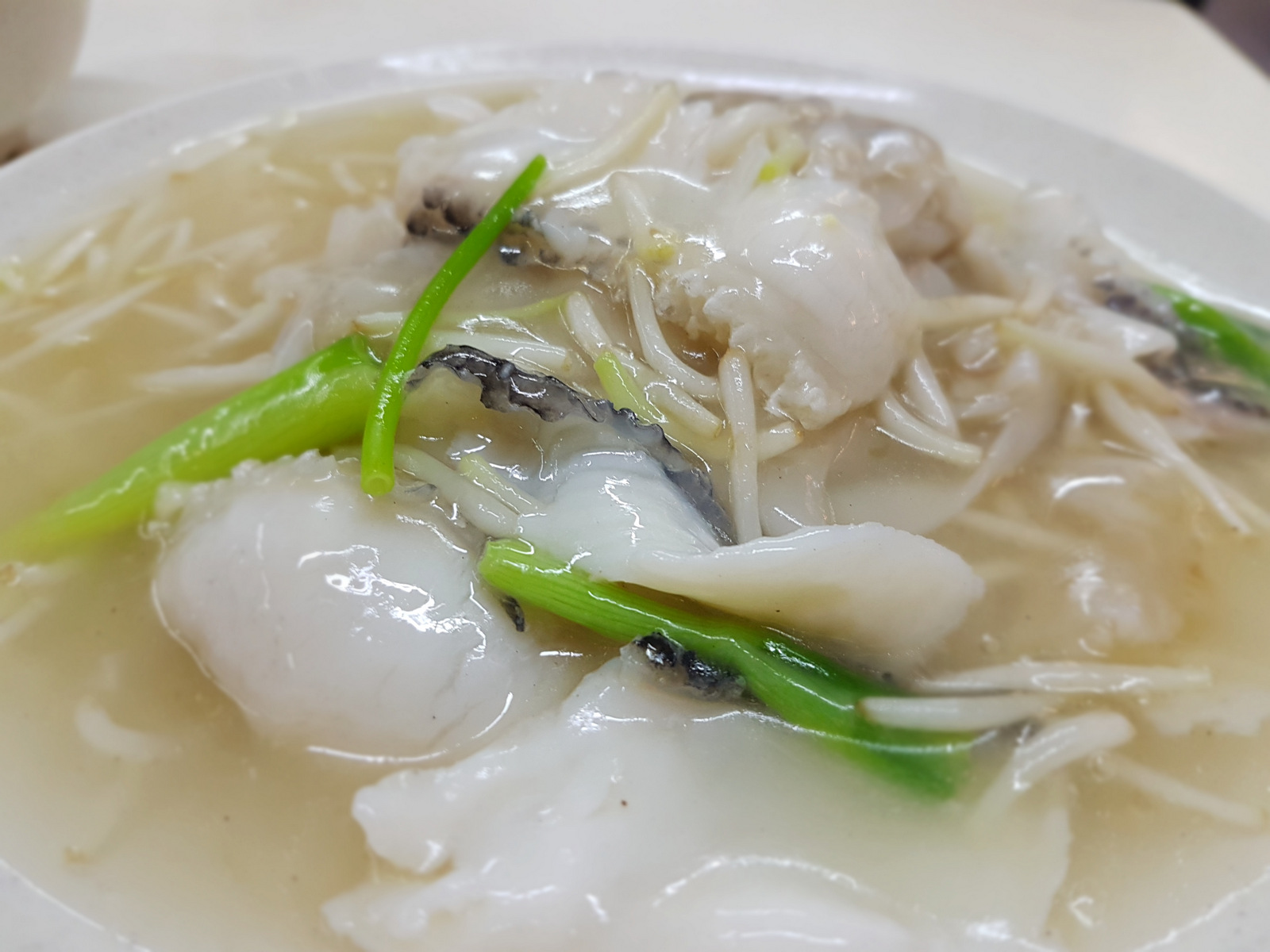 This is 三捞河粉, San Lau Hor Fun, literally translated to tossing 3 key ingredients (bean sprouts, fish slices and hor fun rice noodles) together. The green spring onions are for garnish. This dish was definitely less than S$10 and is more than enough to count as a 1-person serving. But the beauty of zi char is in the sharing!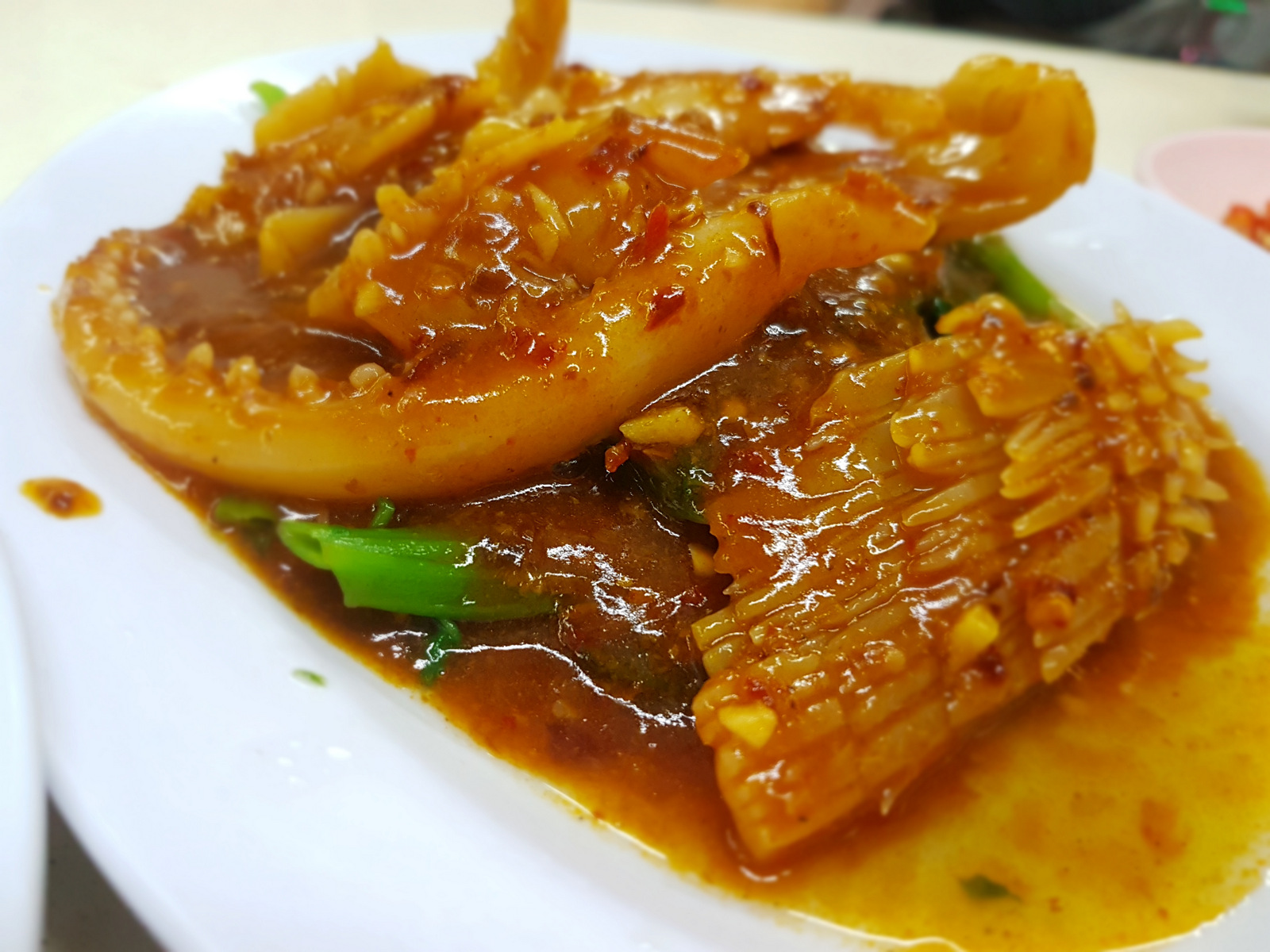 This one is sambal sotong (squid) with kangkong (the vegetables hiding below). It's a tough one to replicate at home even if you have sambal chilli, simply because it takes a lot of skill to maintain the crunchiness of the kangkong. That's why you head out for zi char instead!
I'm not going to feature every single dish that I've missed since I've been out of Singapore the last 10 months but the ones I feature are the pick of the punch, which brings me to my next one: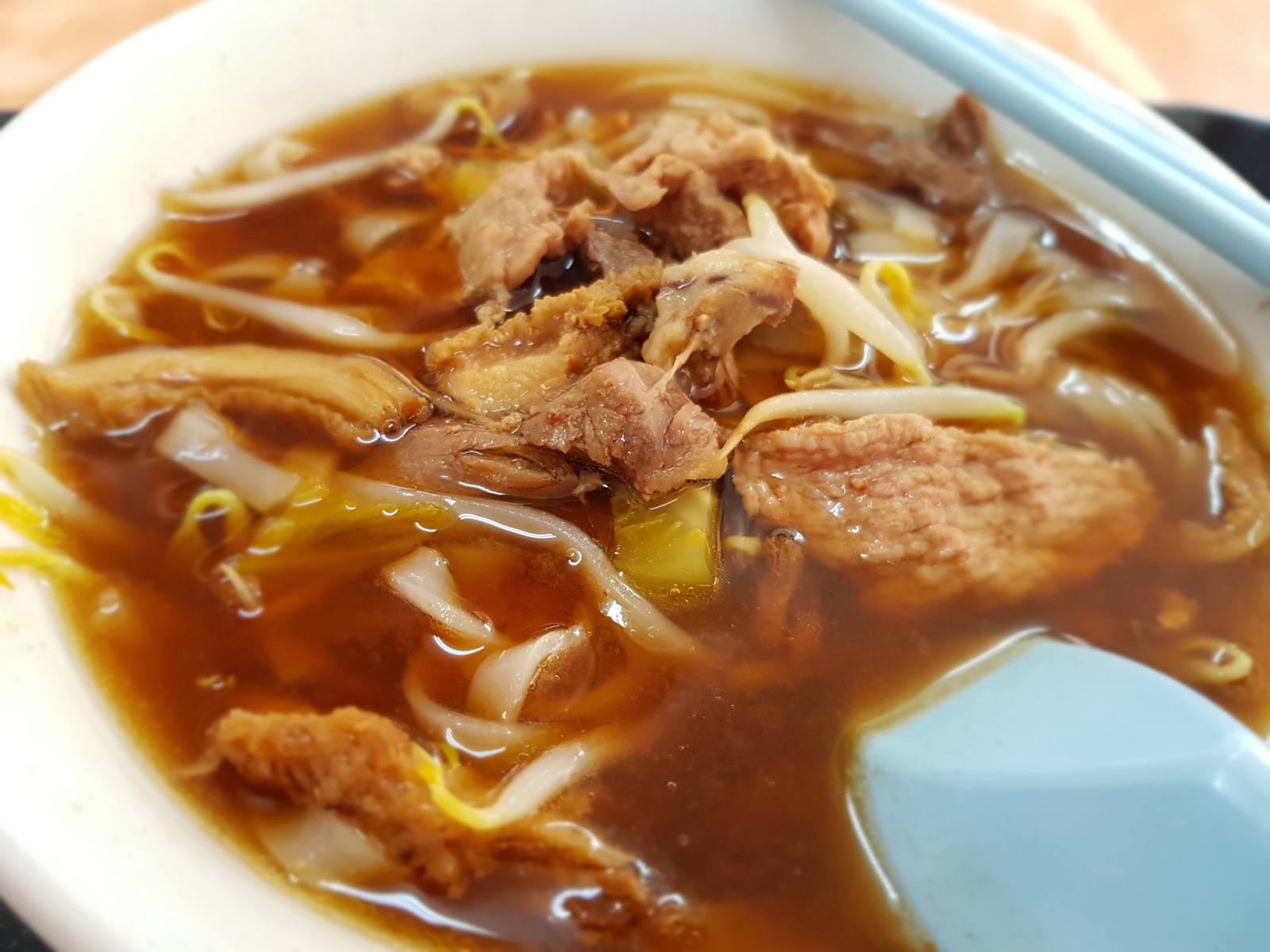 Here's the famous Kovan Beef Kway Teow, which is 5 minutes walk away from my home and the one I forgot to eat before I went back to the UK the last time. I did try to do something remotely similar to this when I invited a friend over back during the Easter break and that turned out decent. But obviously, my beef noodle soup is no match for this mixed beef kway teow soup.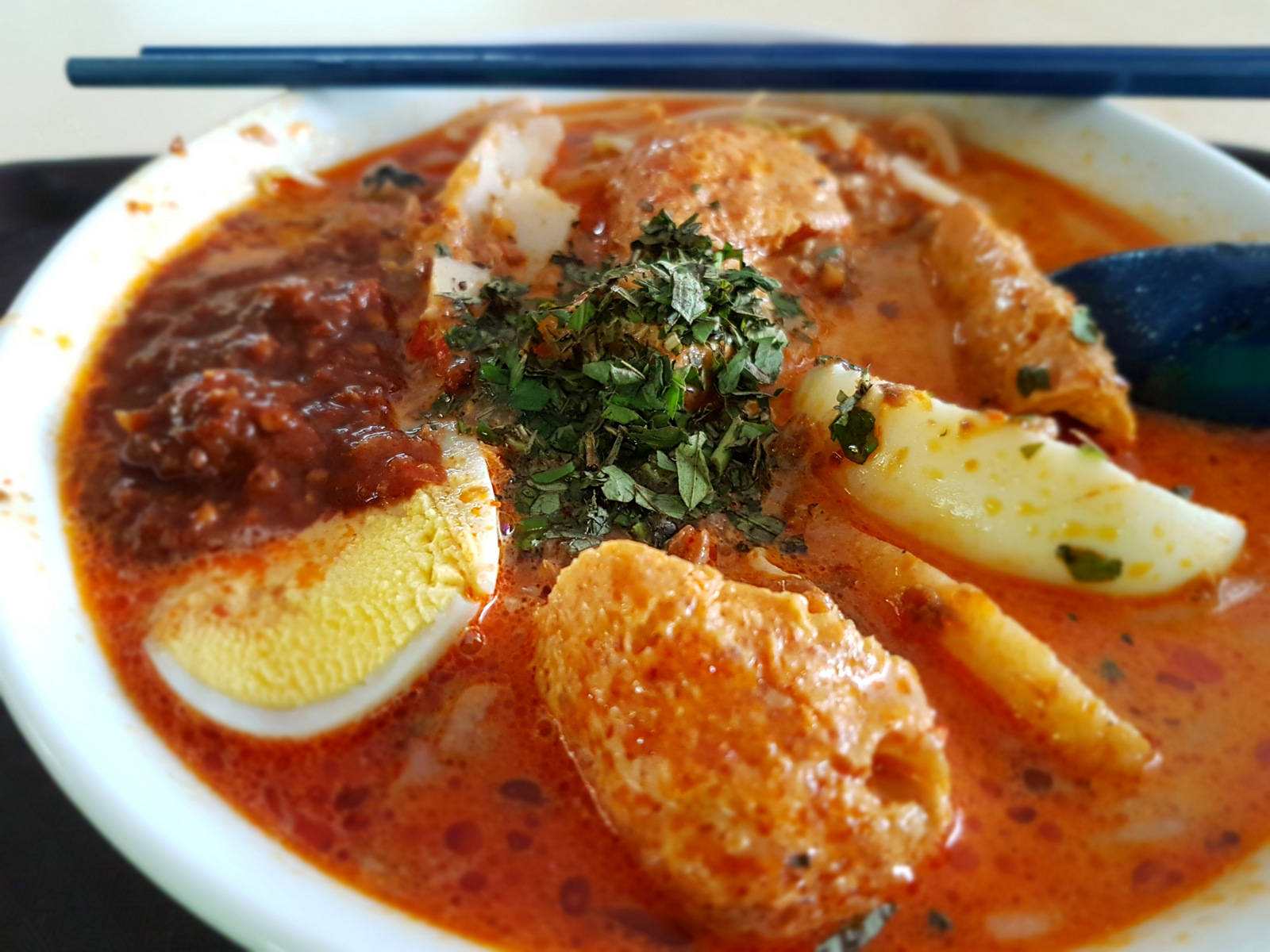 This is from the hawker centre above Lorong Ah Soo market. Don't miss Laksa as much as I do other Singapore dishes because I've prepared something like this several times while in Guildford. Still, the local flavour evades you when you don't prepare it in Singapore. Plus… the taupok, fishcake, sambal chilli and laksa leaves!
Let's take a bit of a break from food and allow me to take you on a little tour of Singapore. It's a little weird that I start with a night photo but that's because I felt that Clarke Quay has more charm when it's night time: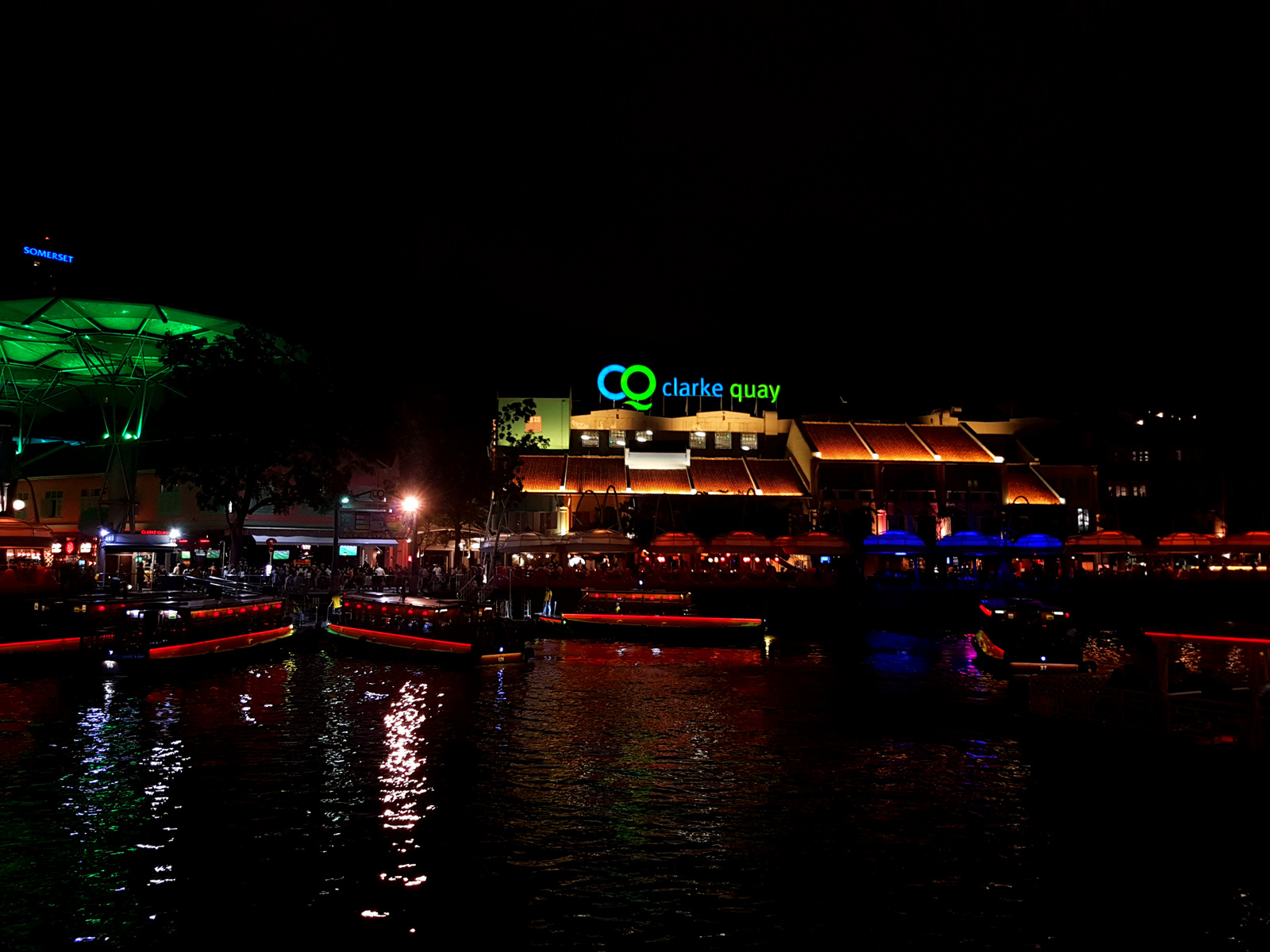 The historic riverside quay of Singapore, Clarke Quay used to be the trade centre of Singapore during the colonial times up until Singapore gained independence. The Singapore River was terribly polluted back then and it took a number of years before it was eventually cleaned up after most of the trading was moved to Pasir Panjang. After years of revamp, Clarke Quay today is known for being a "nightclub hub" as well as having a large number of restaurants. Apparently, there's a huge Hooters chain there which has been here for a long time and that evening was the very first time I knew that it existed because my friend told me about it.
Anyway, let's get to the quick tour then. It's actually a 2-part tour. The first part of the Downtown Core area and the second of the Southern Ridges.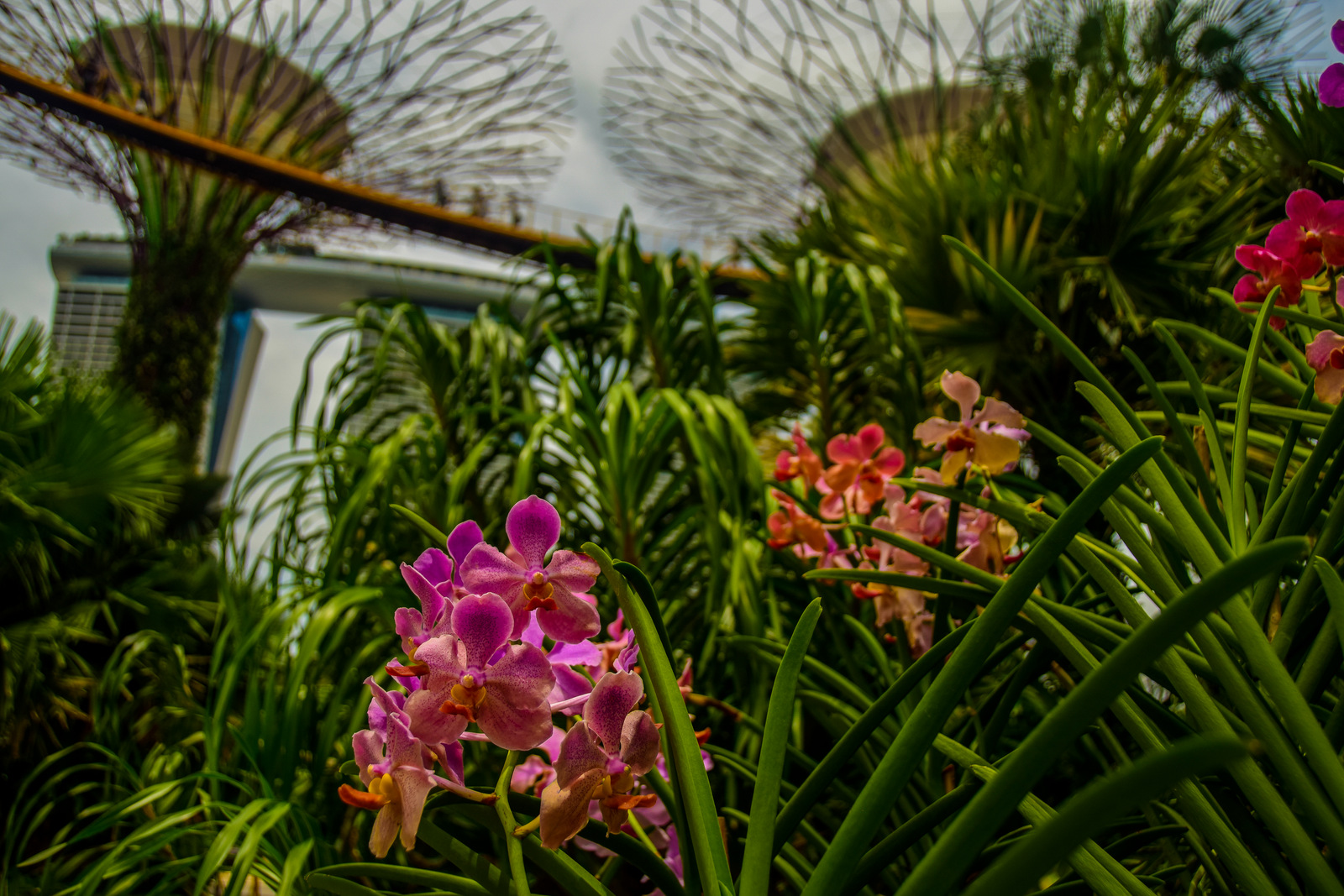 Not the first time I'm featuring Gardens by the Bay on this blog but this time, it's in the day and you get to see the Super Trees, the Marina Bay towers and some orchids. I'm not a flower expert so I cannot be sure if that's the Vanda Miss Joaquim, our National Flower. But it certainly looks like it.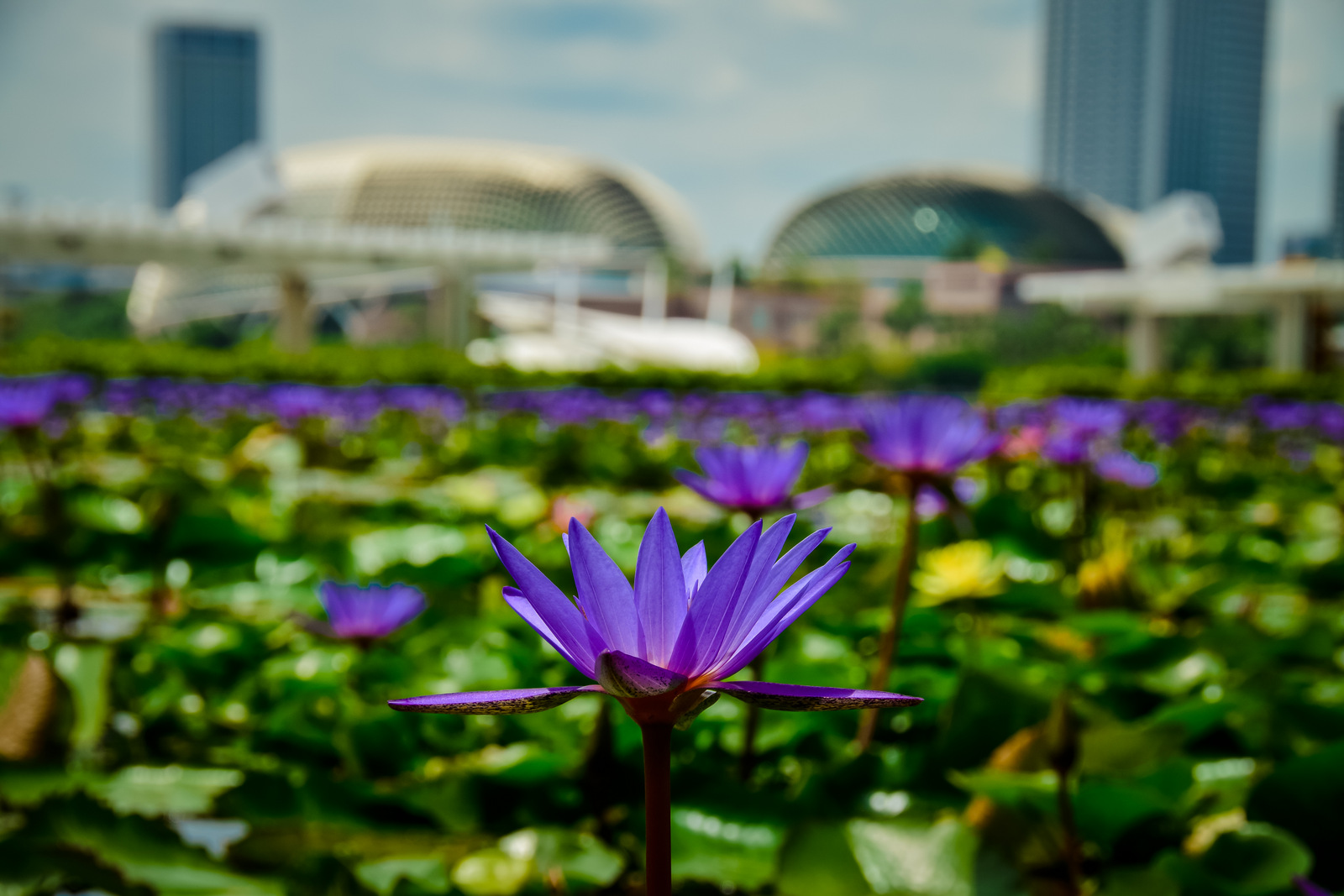 Across the Helix Bridge, you'll see the Esplanade (better know as the durian among Singaporeans). The Durian is already 15 years old and most people thought it would just be a white elephant but it's actually helped the arts and music scene improve that little bit more. (This was taken from outside Marina Bay Sands before crossing the Helix Bridge)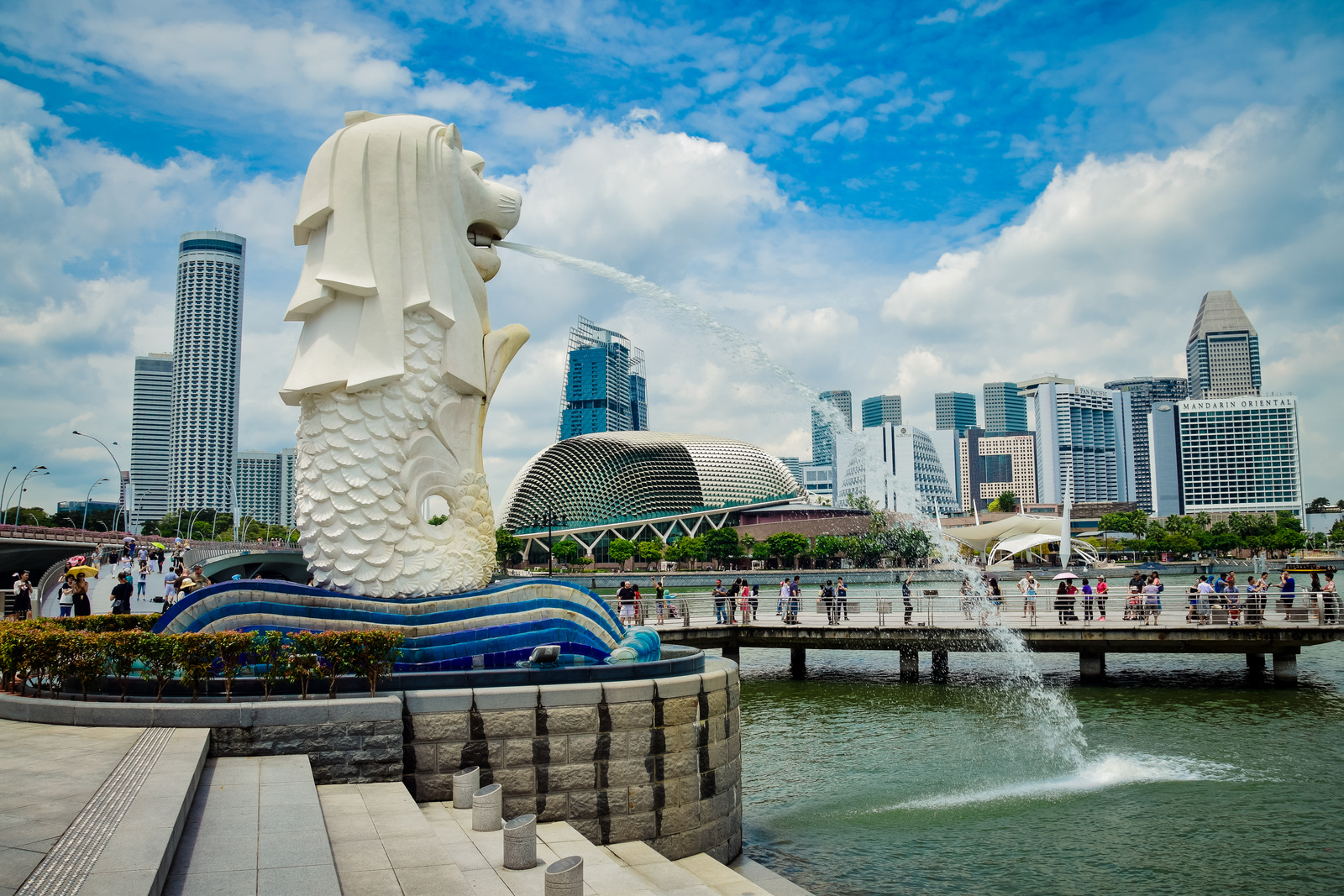 Further down after the Esplanade, you'll see our famous Merlion as well as tonnes of people trying to take that photo of themselves drinking from the water coming out of the Merlion's mouth.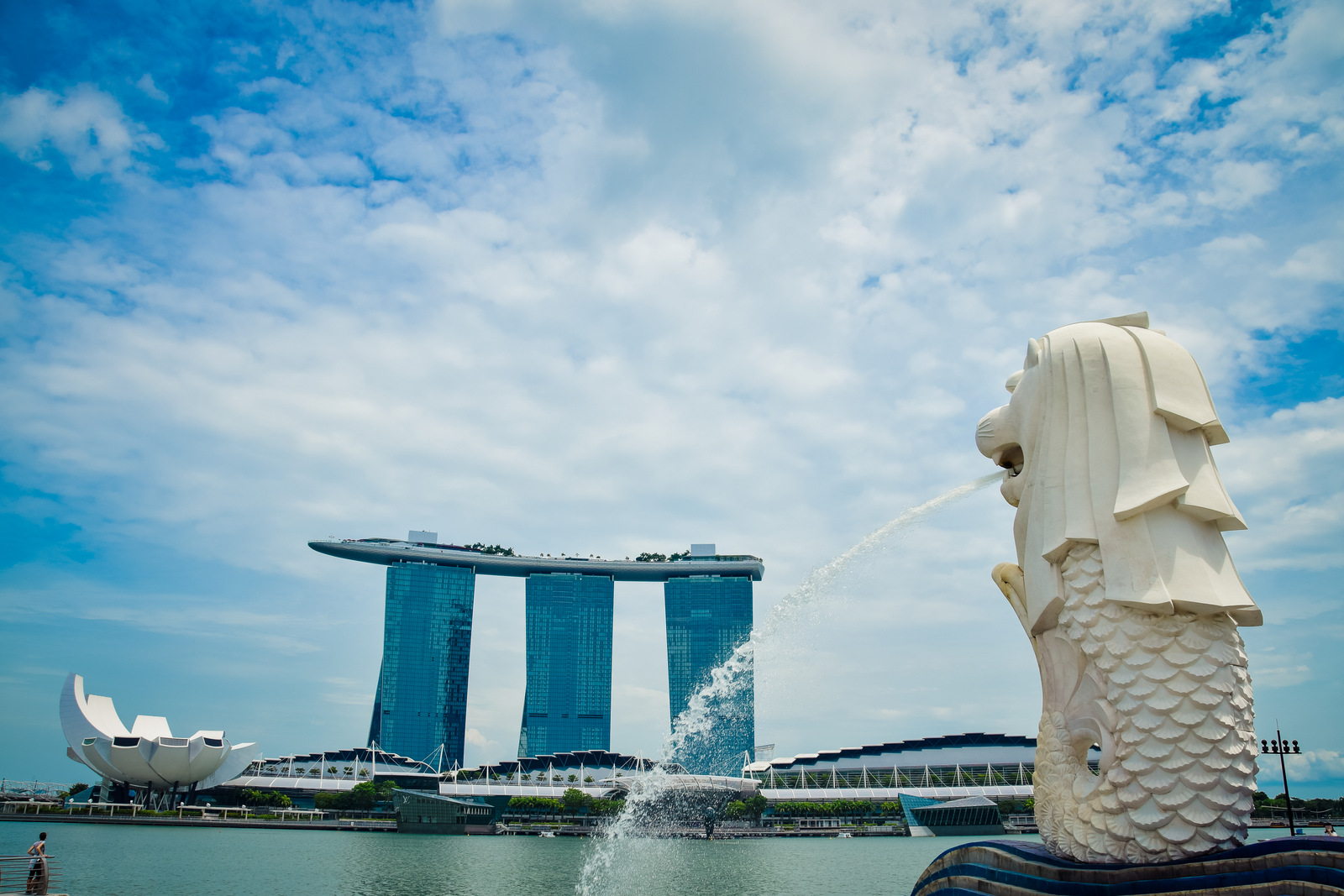 The Merlion from a different angle, with Marina Bay Sands across on the other side. I did a drawing of this exact shot on a Galaxy Note 5 back in 2015 as part of the National Day celebrations. Good thing that nothing has changed too much yet.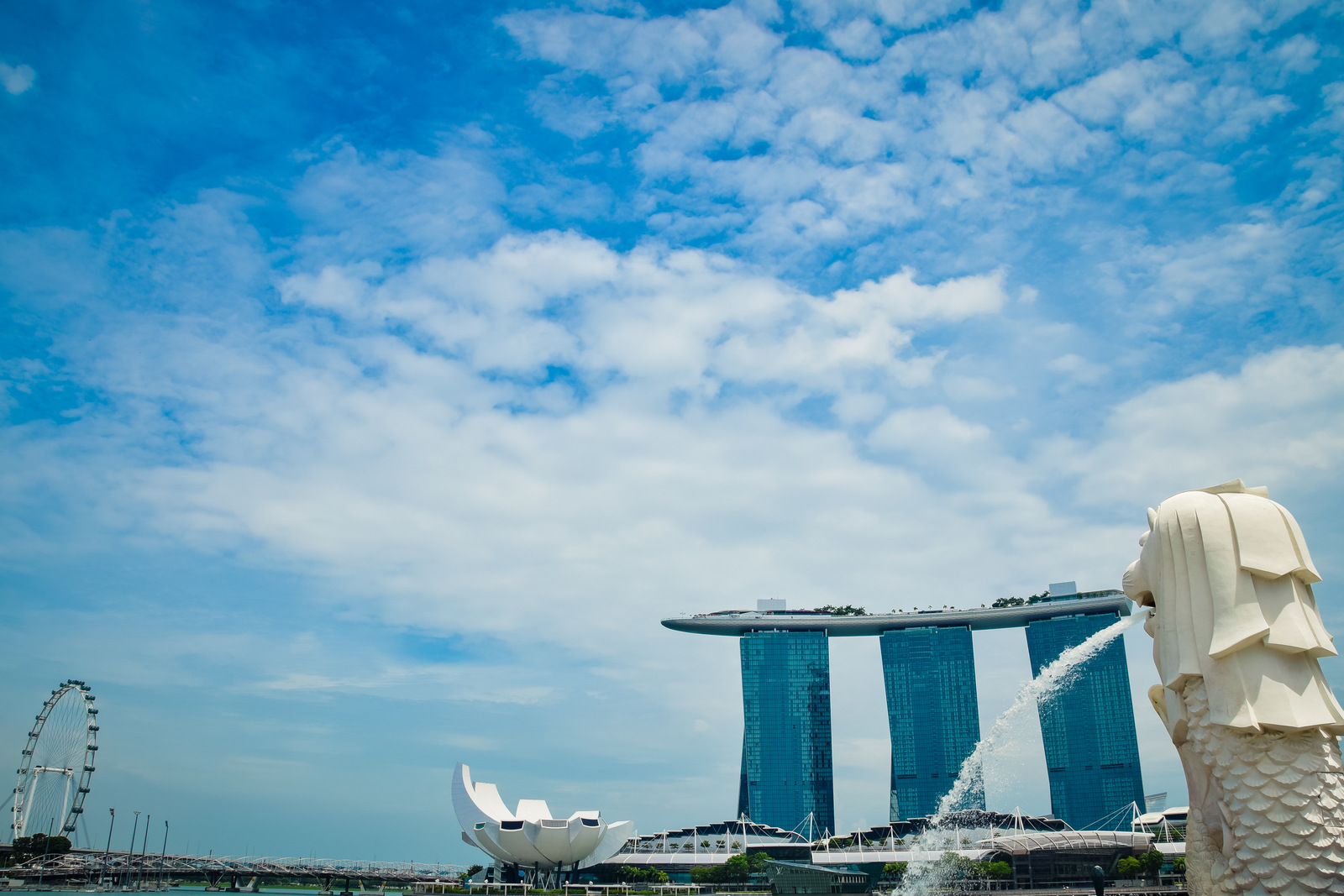 A slightly different angle here, to try and squeeze in the Singapore Flyer into the photo.
Next up was a walking trail of the Southern Ridges that begun at Mount Faber, the 2nd highest hill in Singapore, after Bukit Timah Hill. From up here, you'll be able to get a pretty good view of Sentosa from one viewing point while the highest viewing point will allow you to see the area surrounding Mount Faber, which includes the residential HDB flats and the nearby Keppel Port.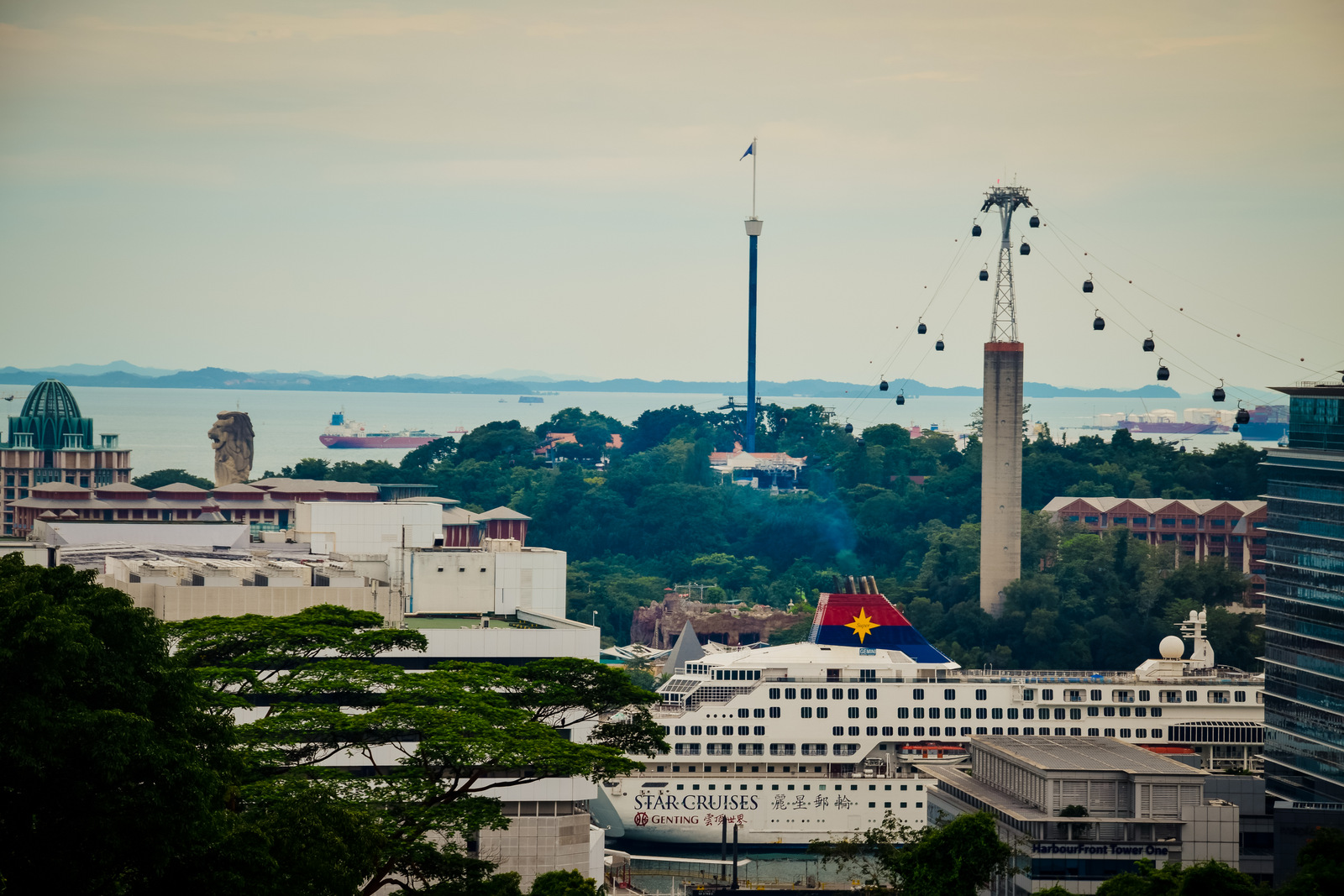 By closely following the signs, you'll eventually get to the Henderson Waves (that look better at night):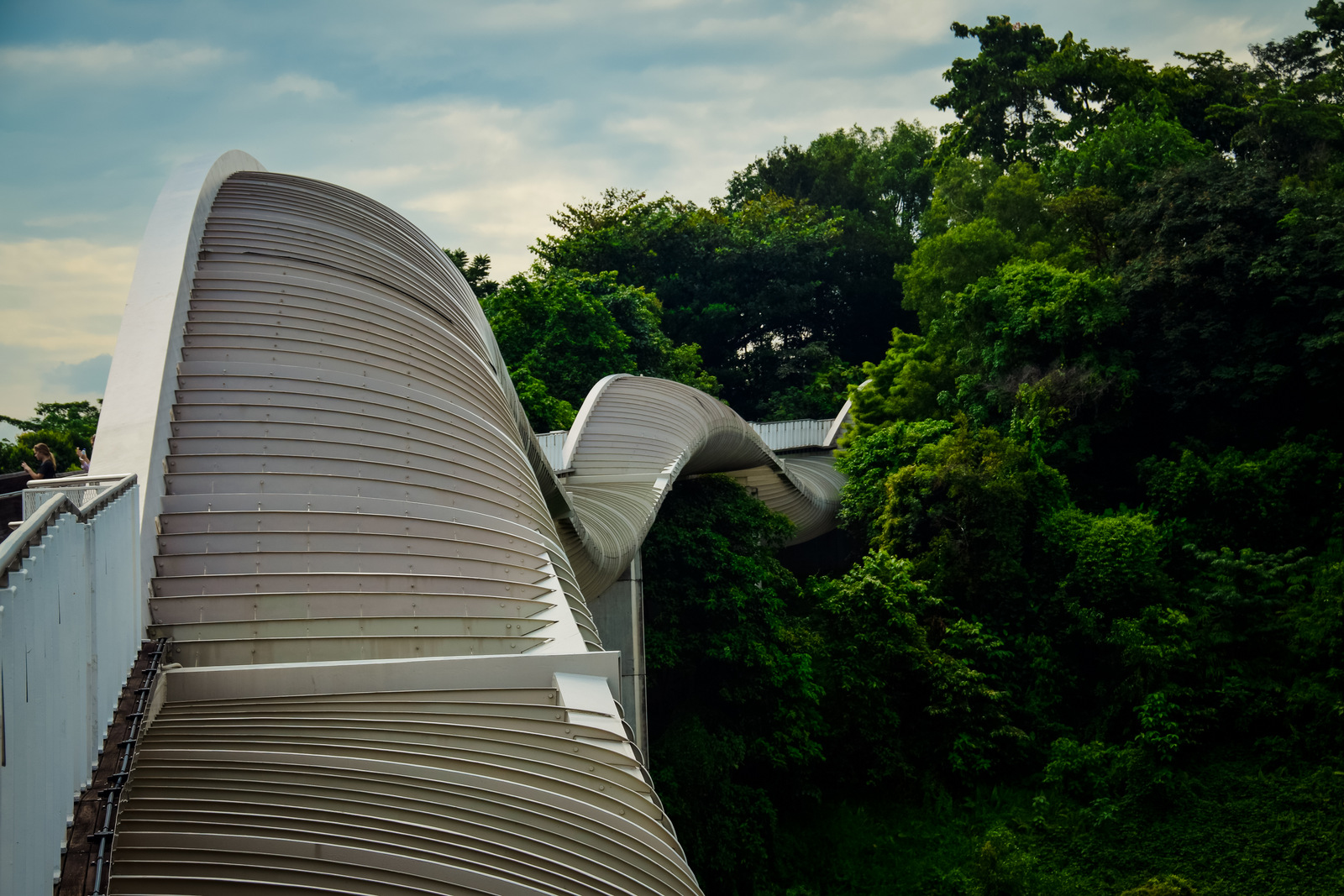 After the Henderson Waves, the route is known as the Forest Walk, which cuts through Telok Blangah Hill Park all the way to Anderson Arch. This is where the term "concrete jungle" fits best. You see the HDB flats in the distance seemingly blending in with the greens of Telok Blangah Hill Park.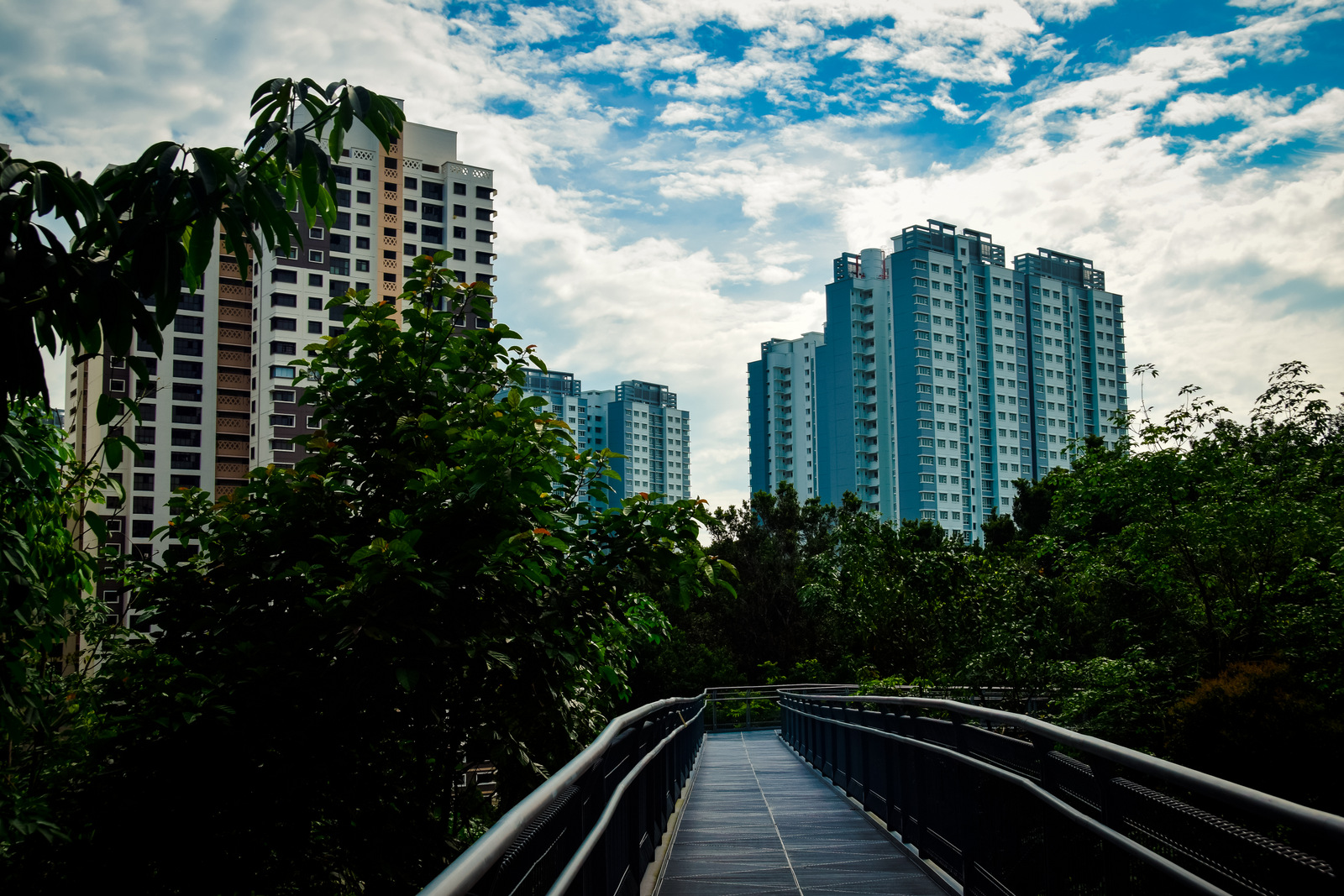 Before eventually getting to Anderson Arch, you'll have to walk past Preston Road, which is protected by the trees, even though the walkway cuts through the area.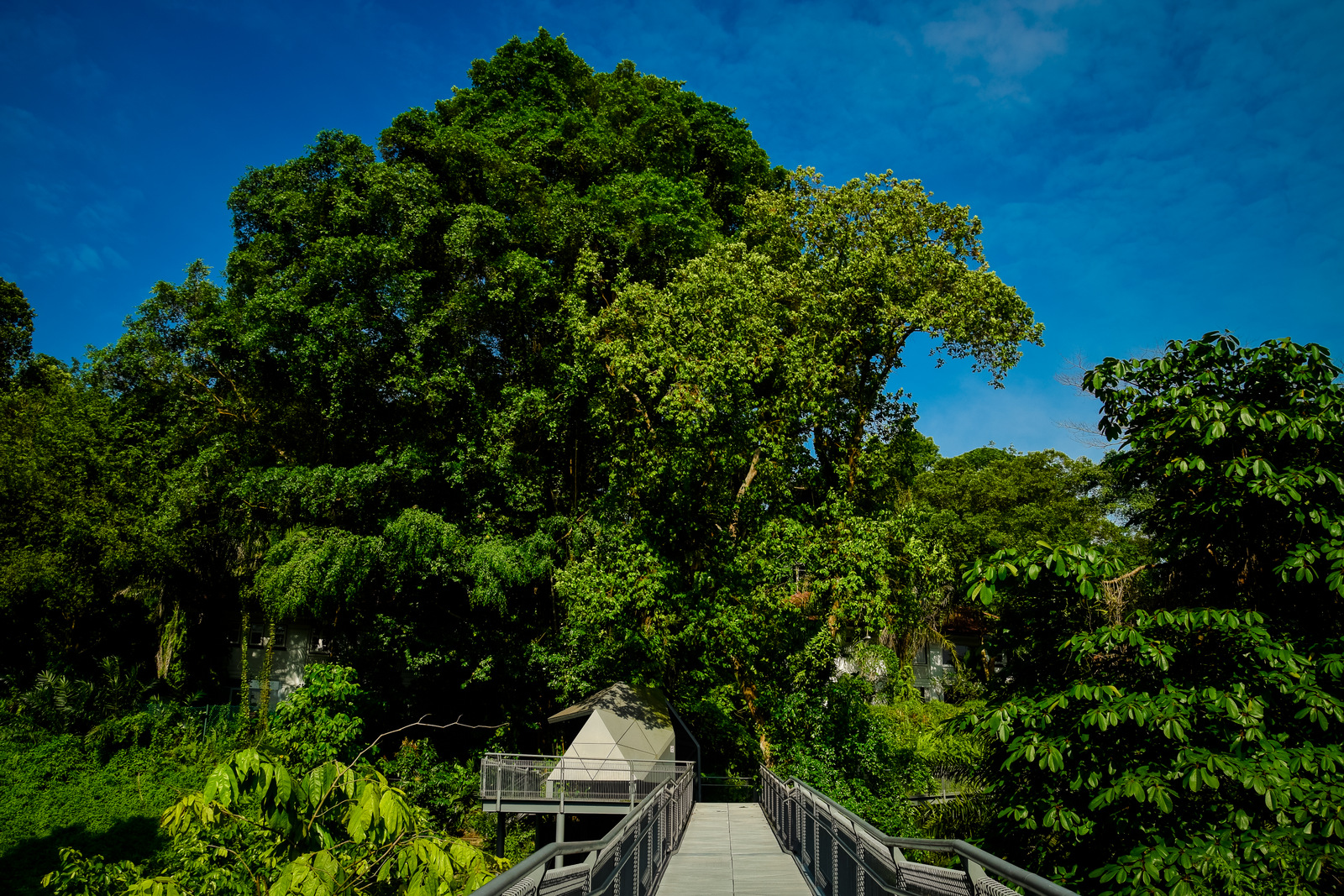 And finally, you'll get to the Anderson Arch, which connects to Hort Park, that will then connect you to Kent Ridge Park.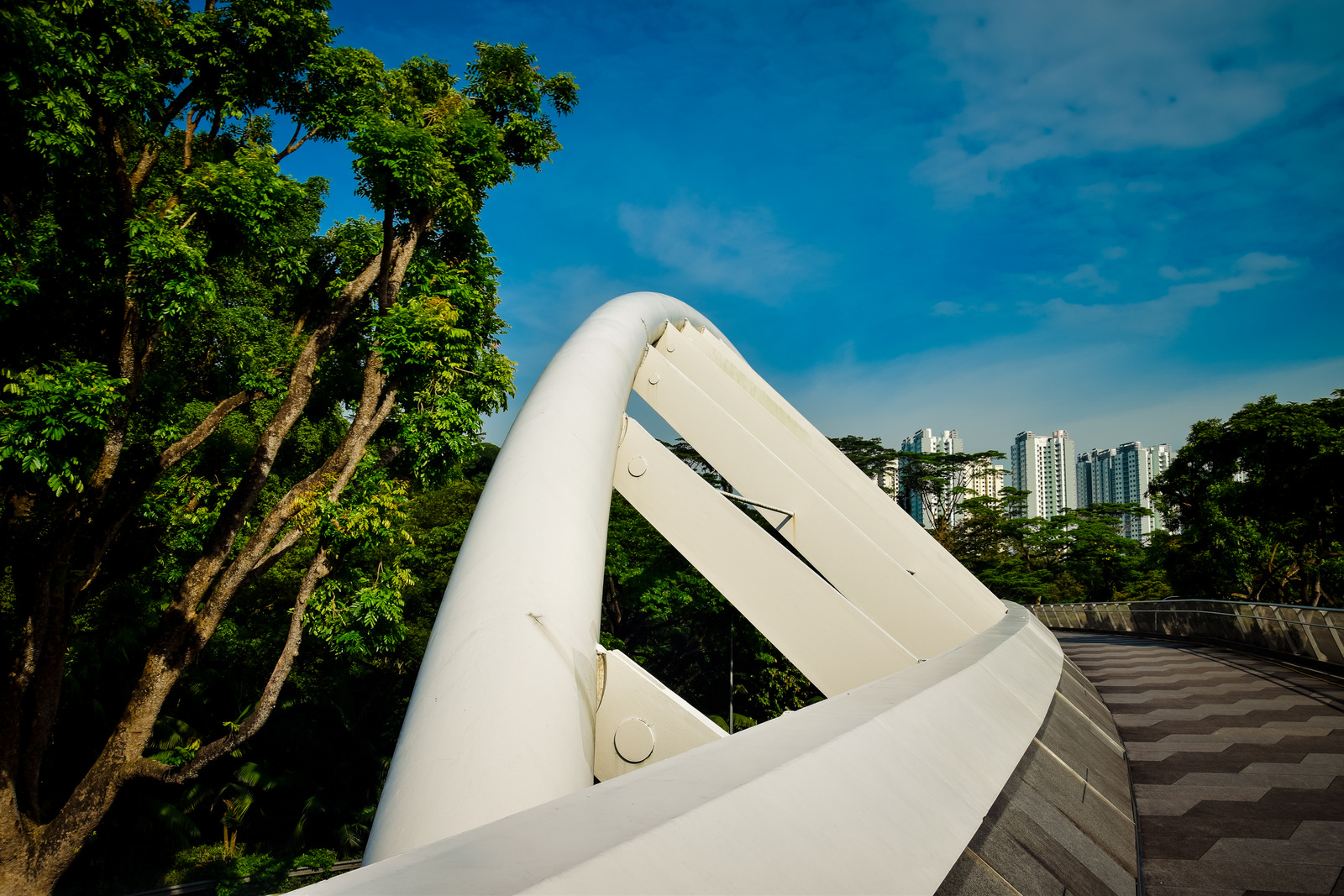 I was not that ambitious to carry on to Kent Ridge Park because the heat and humidity on that day were just too much to bear. But that was it for the short day-tour that I decided to do. We can now go back to a bit of food!
As I won't be staying around until my birthday, which falls on 31st October, my family decided that we had to have the birthday dinner early. Here's the lovely spread: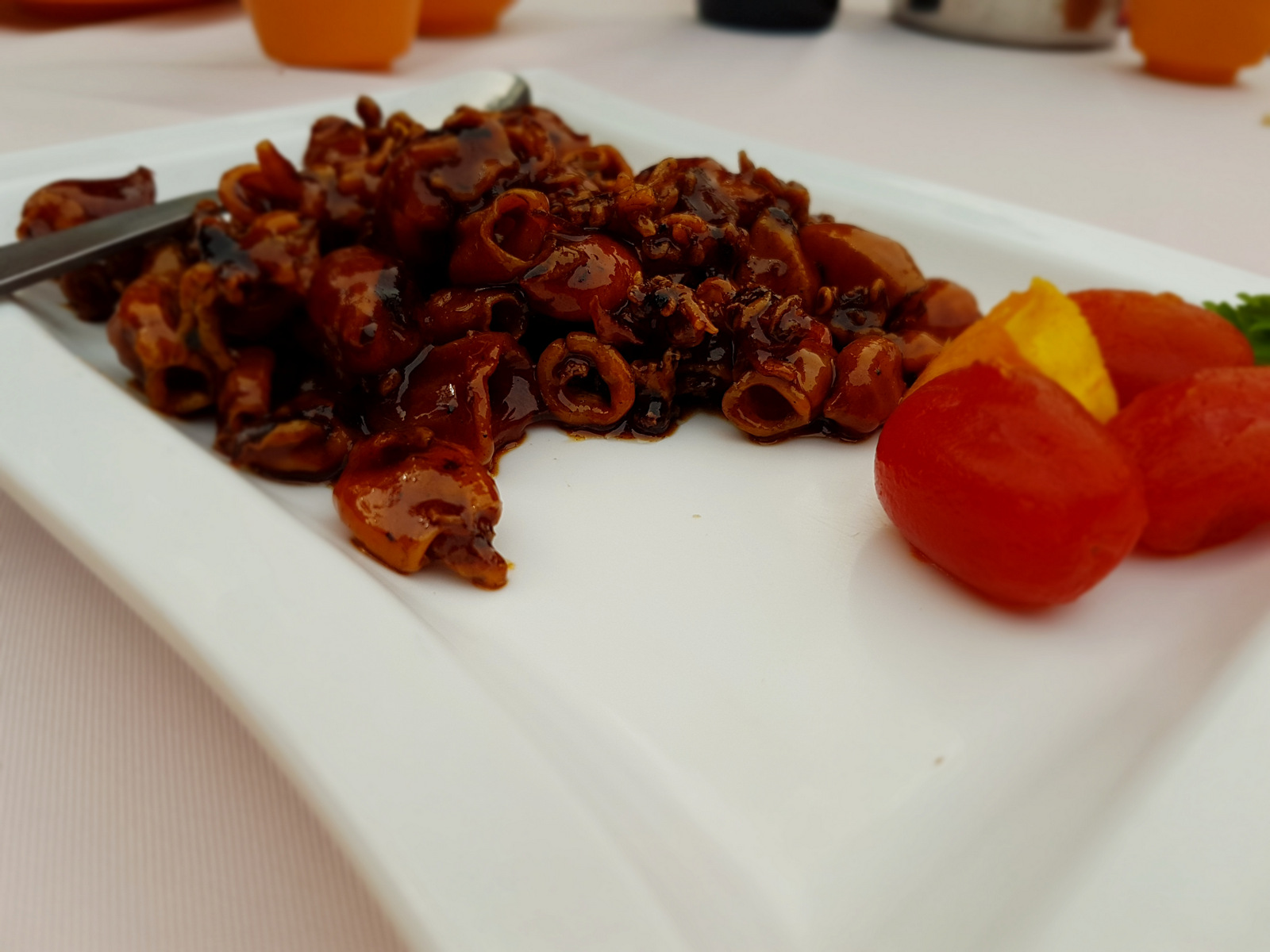 Deep Fried Baby Squid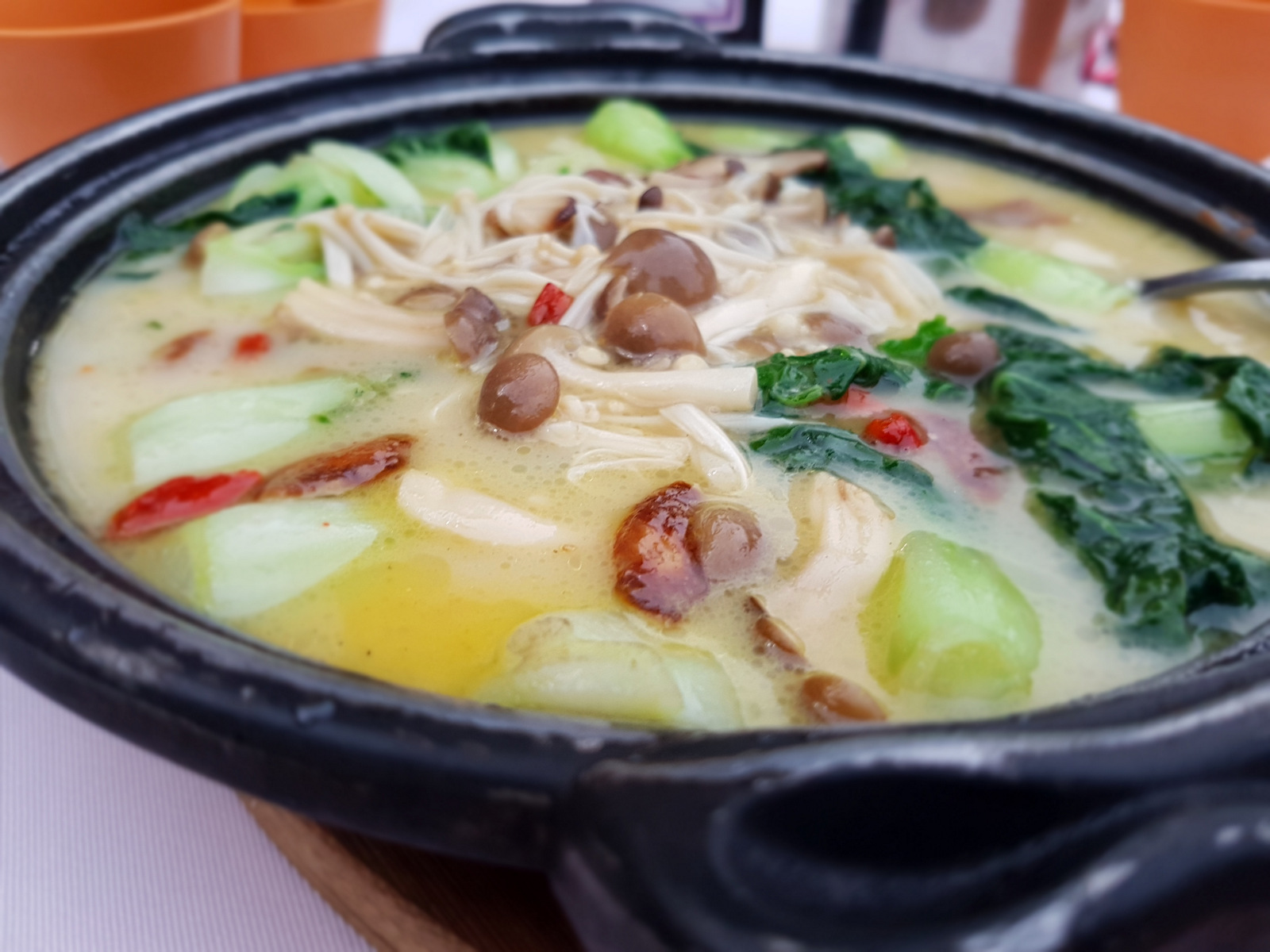 A soup of double-boiled goodness which has mushrooms, wolfberries and "chinese milk cabbage" with loads of garlic!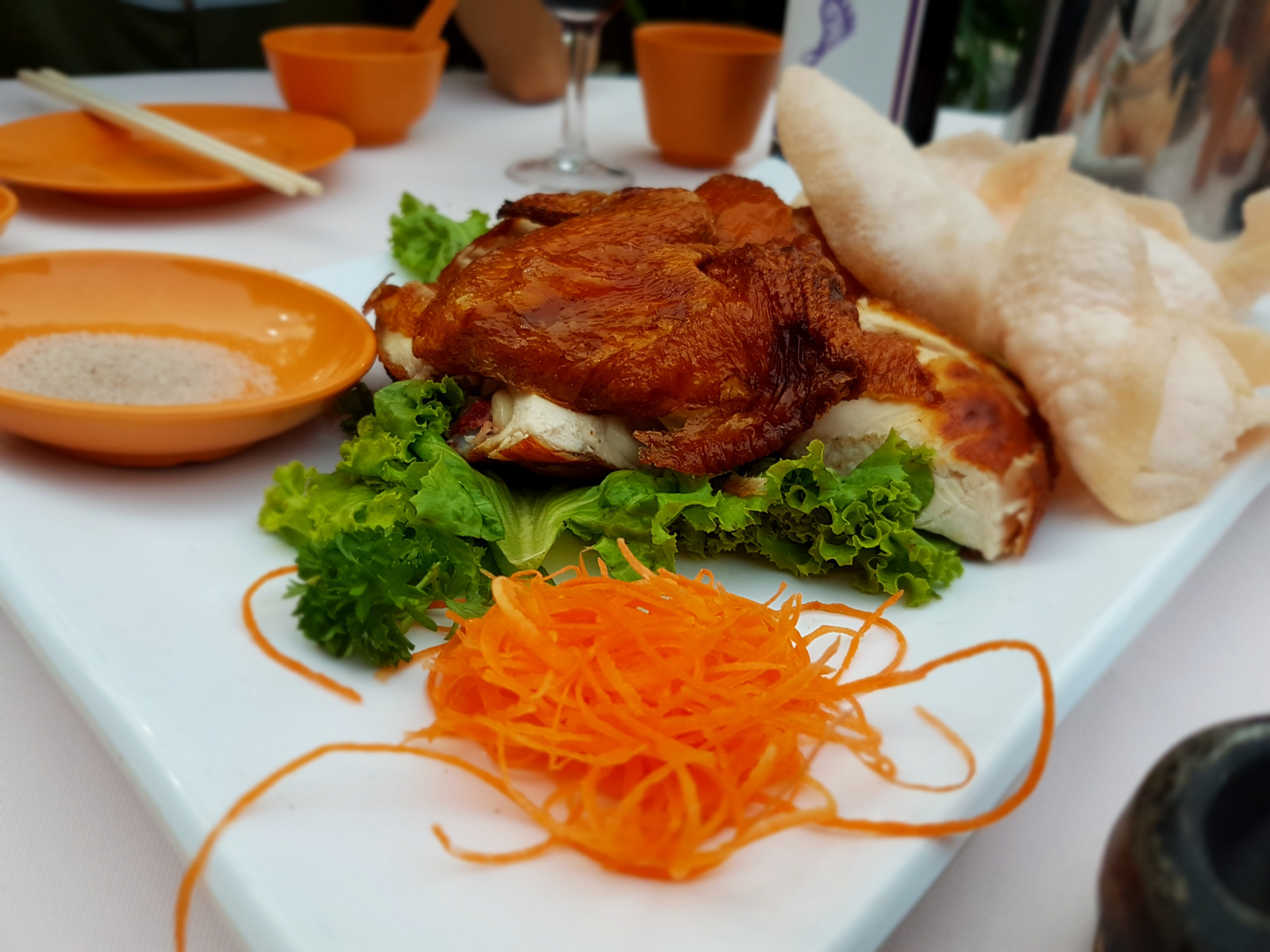 "Crispy Chicken" or rather "crispy skin chicken" with prawn crackers.
Here comes the best 2 of the lot!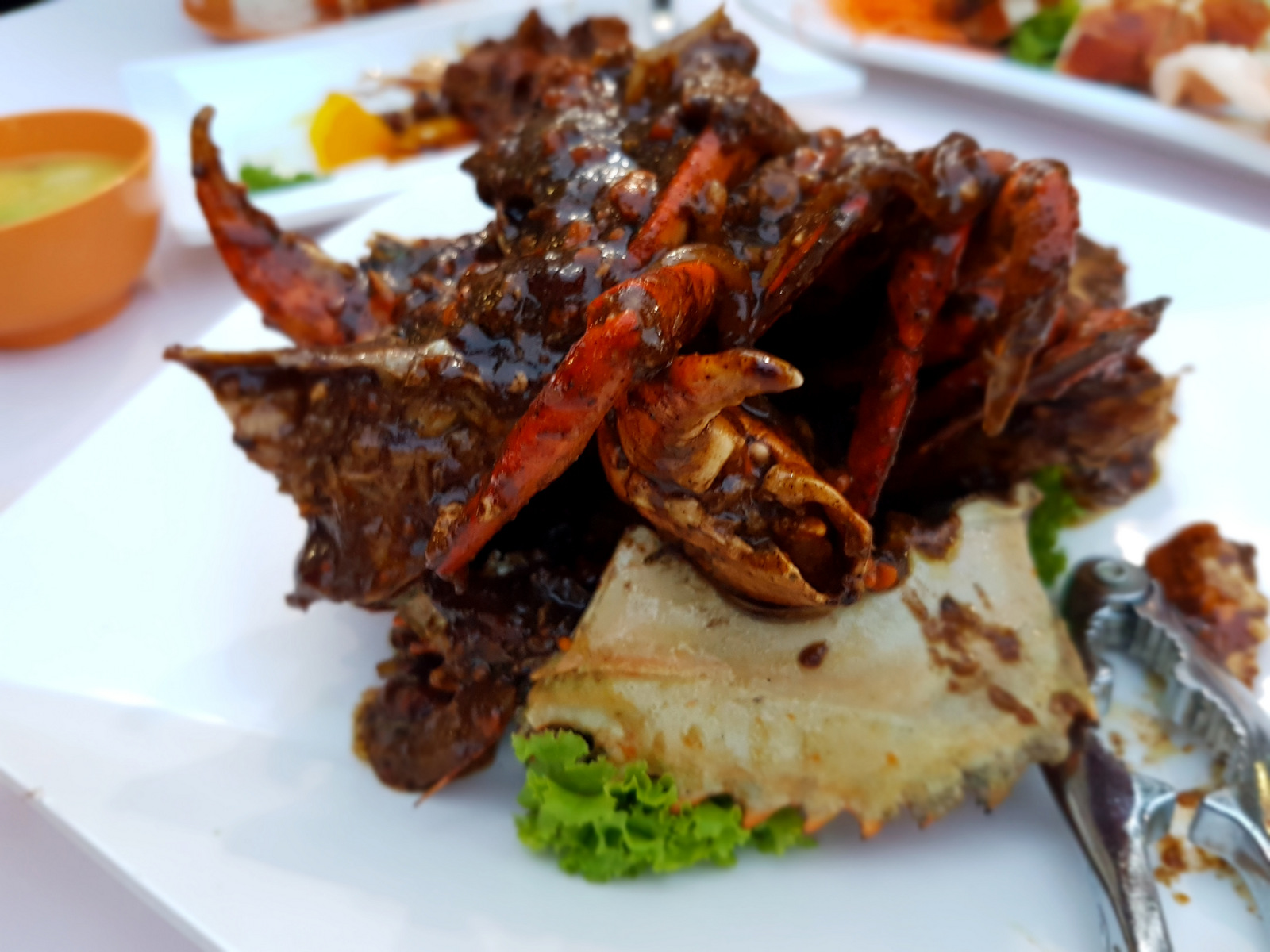 Black Pepper Crab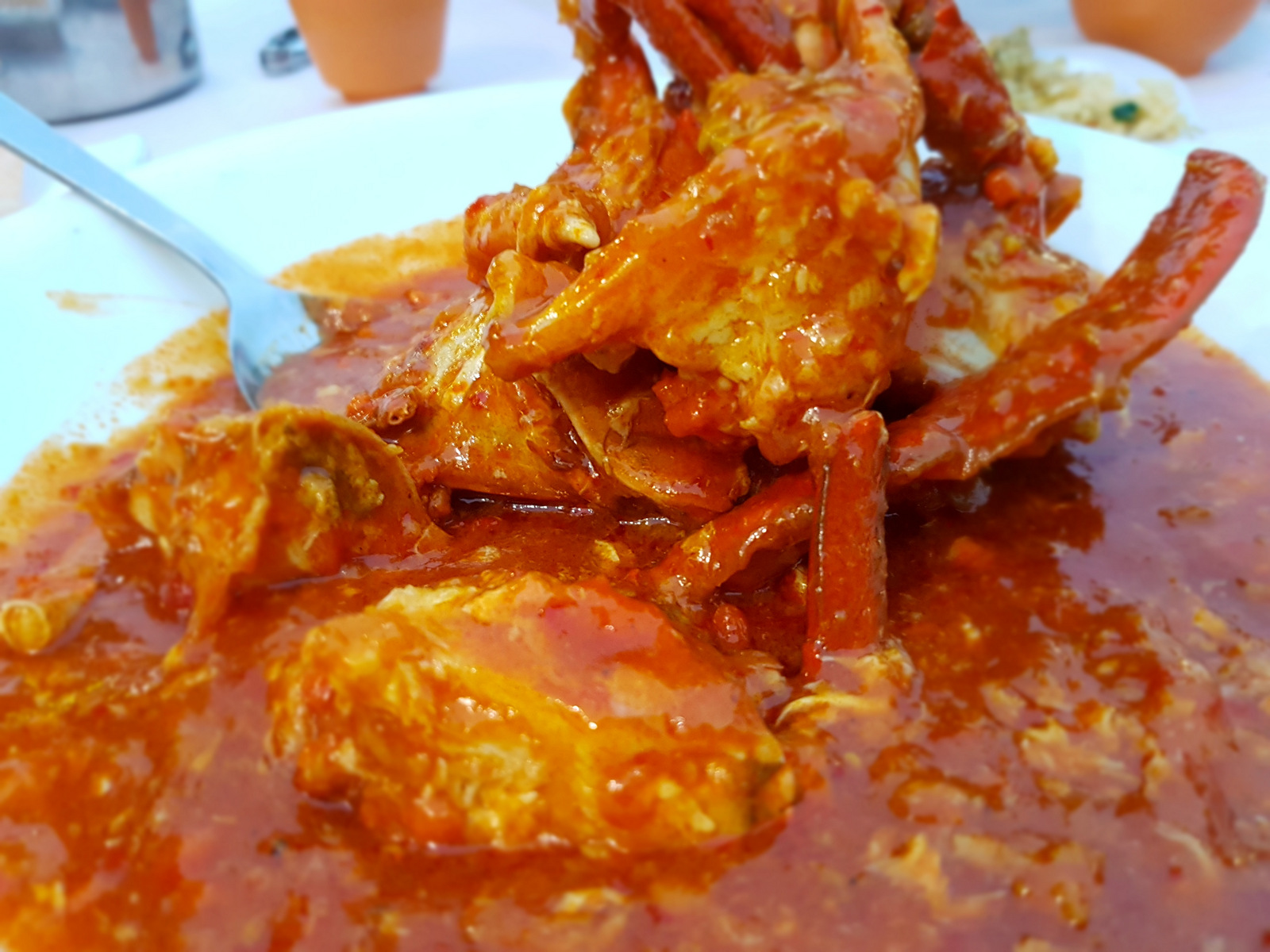 Chilli Crab
I don't think I'm going to be able to continue further because I am absolutely starving after looking at so much food again so I'm going to wrap things up here.
Not sure if I'll have time to do another post later this week but if that doesn't happen, the next time I'll put up a post, I'll be back in the UK again. So until then, have a blessed week ahead! 🌈
Ben