Hi everyone,
My sincere apologies for the long silence over the last 2 and a half weeks. Had been preparing to head back into Guildford over the 3 days after the previous post and ever since then, I've been back here and working at the International Office since. Today's actually the first weekday that I'm not at the office, which gives me a good reason to get back to writing again so here goes: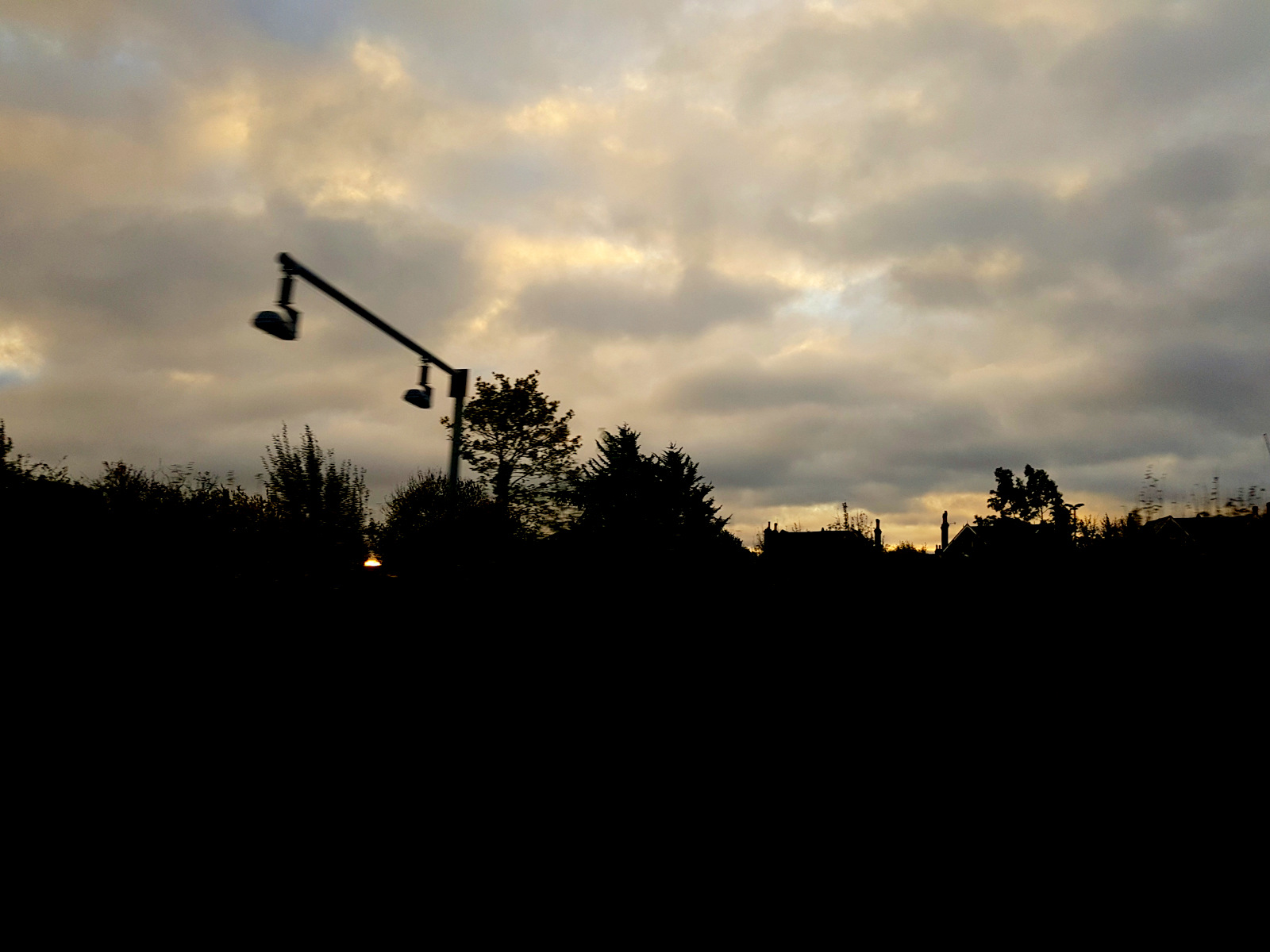 So I got back into Guildford bright and early on 20th October and was welcomed back with rain. What a "surprise"! Good thing the rainclouds started to clear out as I eventually hopped onto the train from London to Guildford. Had lots of unpacking to do as I moved into my new home that was a lot further away now. Needed to get accustomed to the dreadful frequency of the buses in Surrey again 😟 Seriously hoping that the findings from my completed dissertation research will eventually go into improving Surrey transport network because this county deserves better!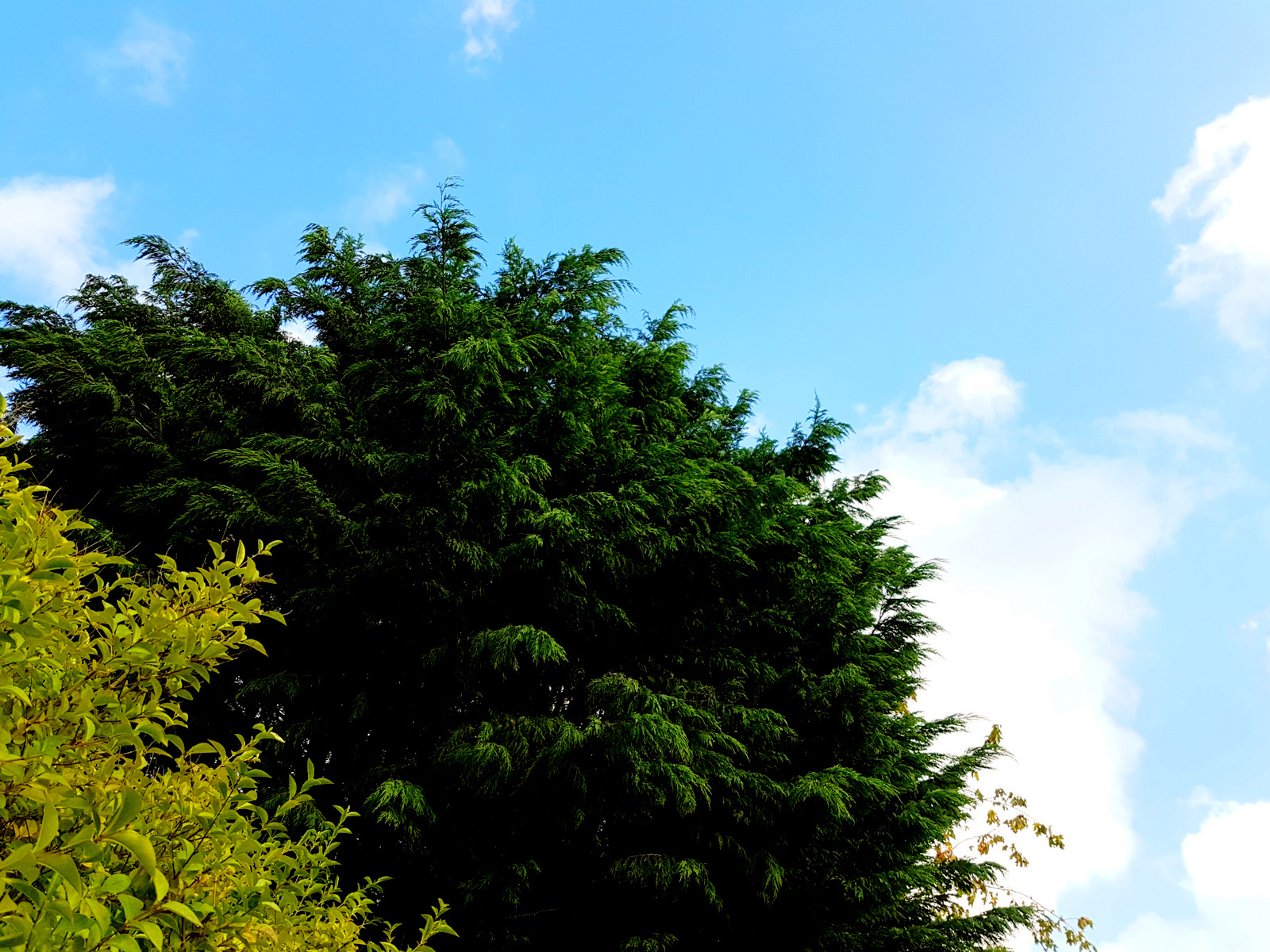 It was gloomy all day for 20th so imagine my surprise when I woke up the next morning to beautiful blue skies!
All I can say is, Welcome to British Weather! Not that it's always a bad thing because British weather can make a wonderful backdrop for beautiful photos and I've had the pleasure of capturing some of them. The BBC have got 170,000 Weather Watchers who take lots of beautiful photos of British weather. Check out what they've compiled since last November here: https://www.bbc.co.uk/weatherwatchers/article/41253774/highlights-from-another-amazing-year/
Well, I started working at the International Office since the first Monday back and it's been quite an interesting couple of weeks. It's nice to be back on campus but really strange too because now I don't know anyone at all! 😟 At least I still know everyone at the office so that's a good thing ☺️
Then again, when I had the chance to get out of Guildford for a Connect Group dinner in Epsom after work, off I went without hesitation.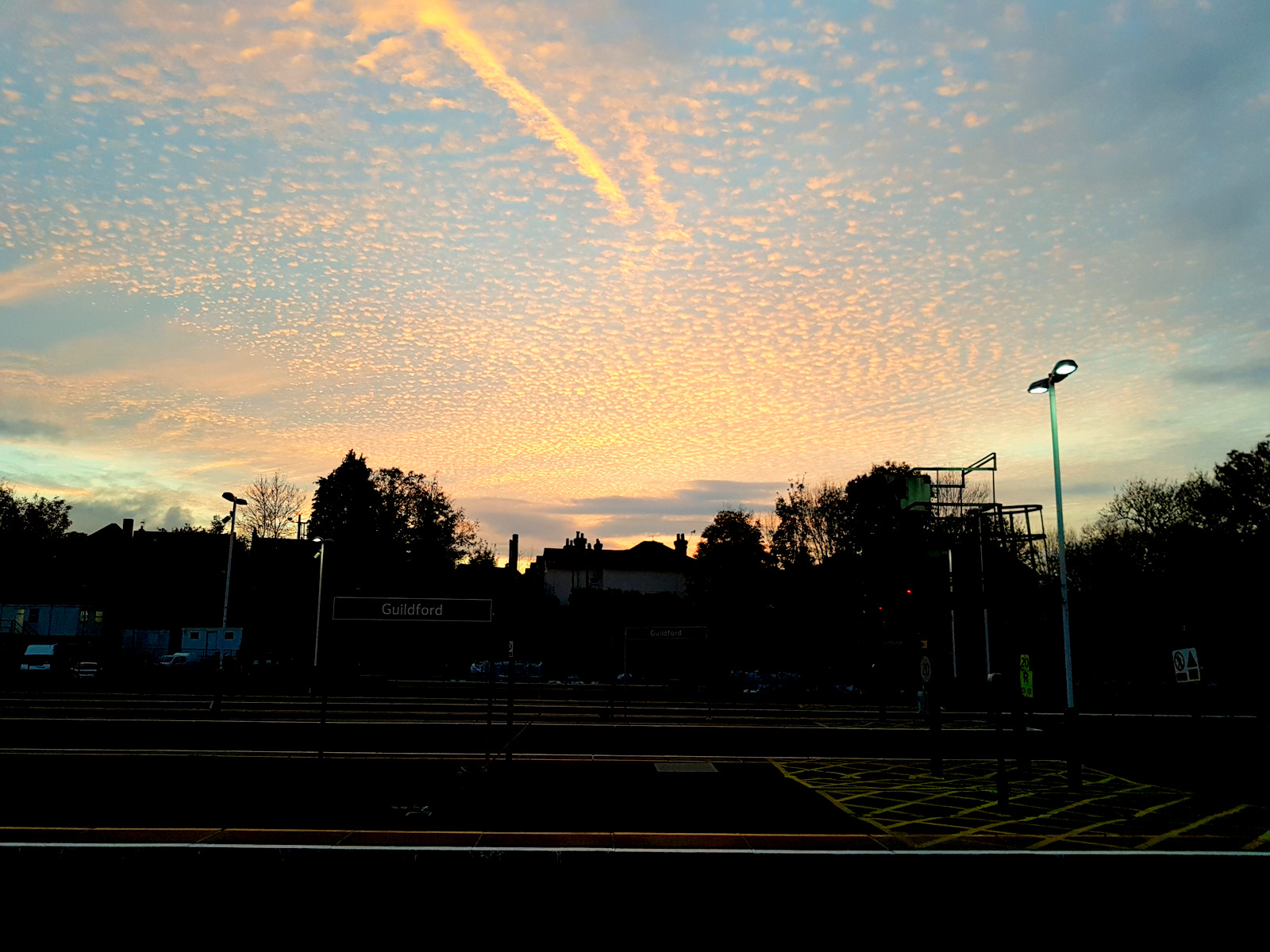 Was treated to this beautiful skyline too as the sun was just about setting. Plus, I enjoyed a lovely evening with my Pastor's family and got to babysit his 4 kids while waiting for him to get back.
Then, of course, there was Halloween weekend, which wasn't going to be a big deal for me because most of my friends were no longer here in Guildford so I took the weekend to just relax and read some academic journals! So much for Halloween fun eh? The thought of reading academic journals would probably scare most people anyway! But for me, I'm working on a rather tight schedule because I'm collaborating with 2 professors at the Business School to try and get a research paper out that would tackle the bus transportation problem in Surrey. That's a little side project that I'm having to work on and the main reason why I'm back in Guildford again.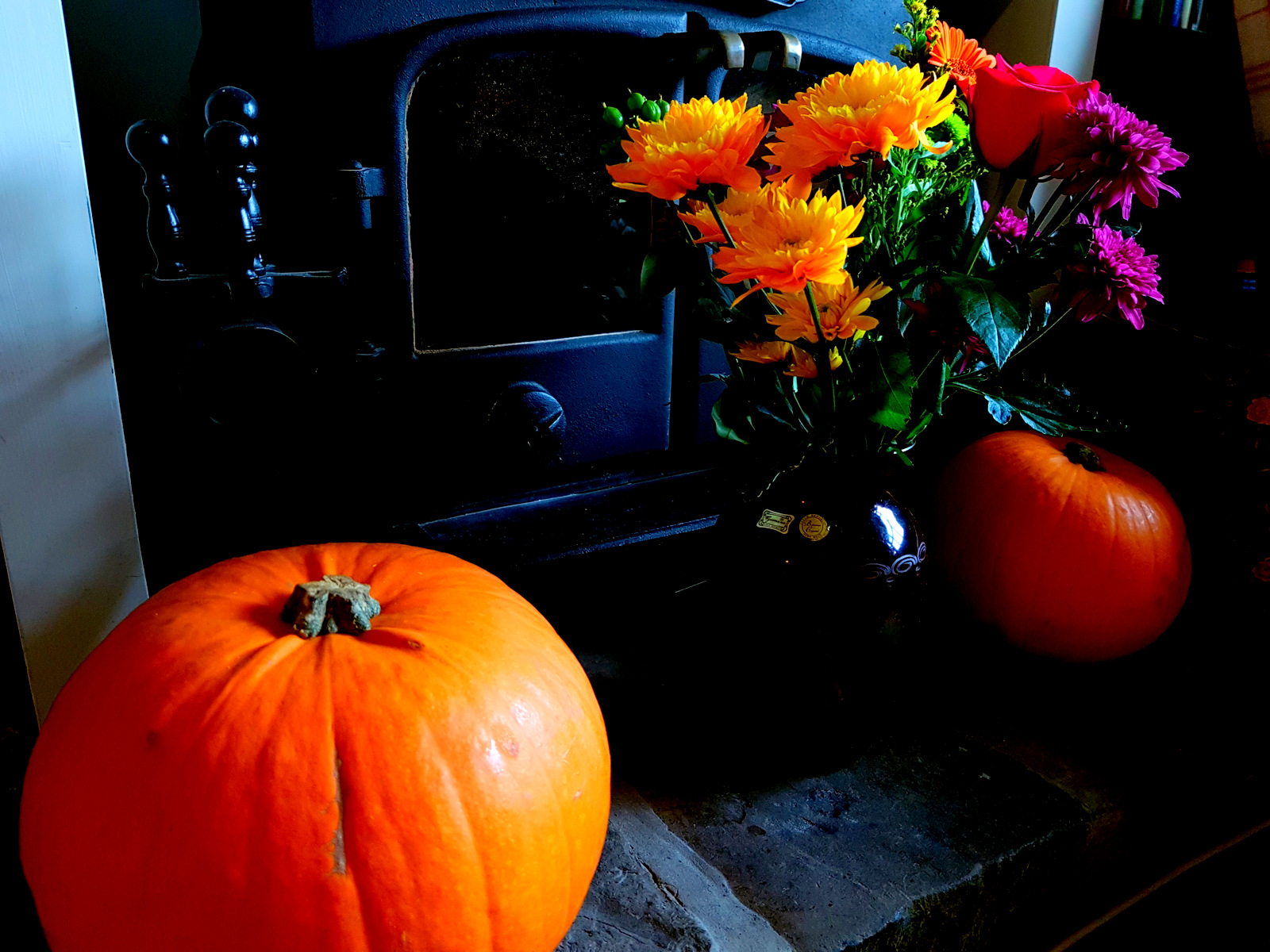 It just so happened that Mr & Mrs Handrick, who I live with now, had 2 large pumpkins waiting to be carved at the fireplace. That's not something you usually see in Singapore, so it's worth a keepsake photo 📷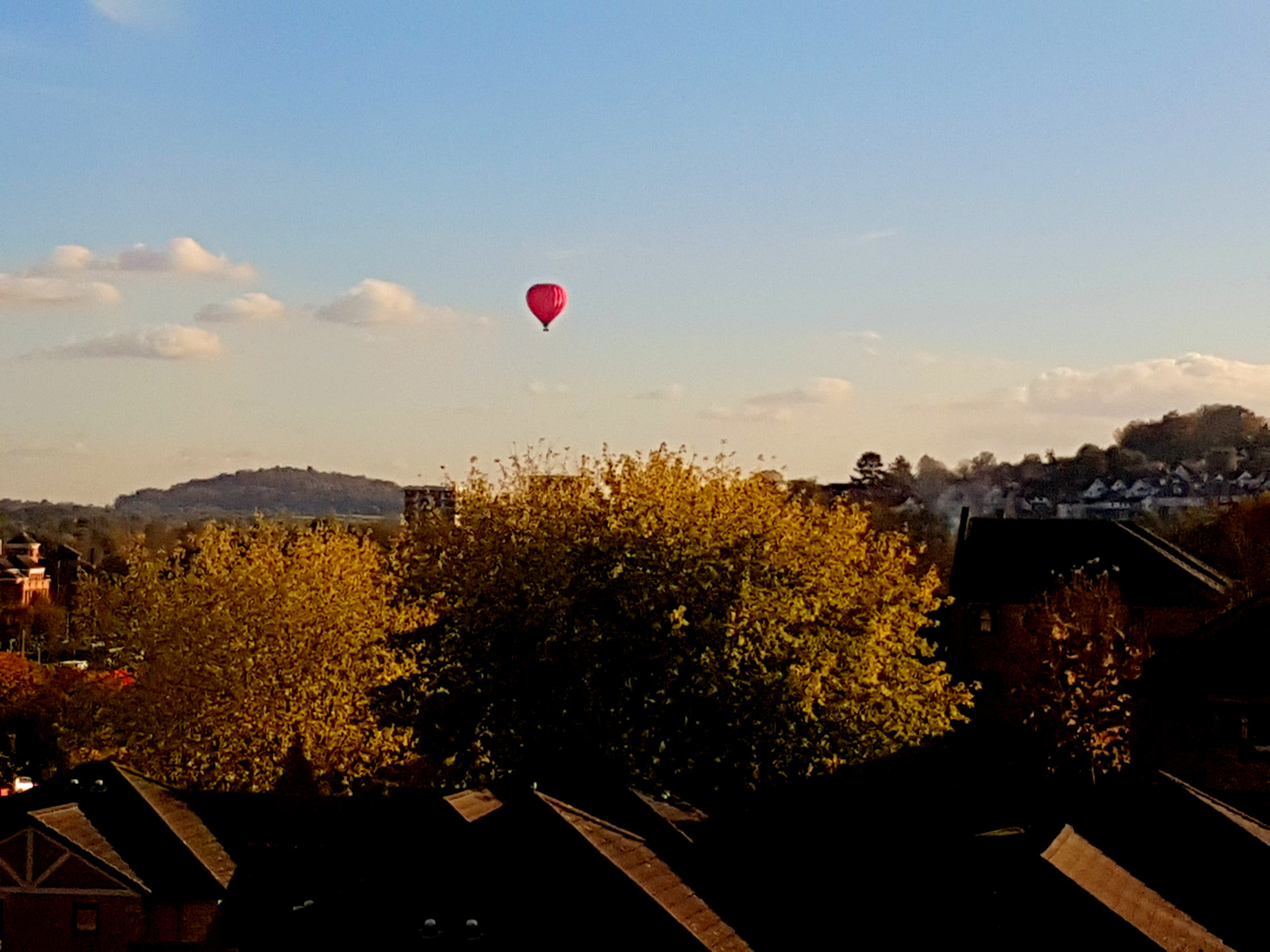 Here's something you don't see very often either! A hot-air balloon outside your office window from the Duke of Kent building! 🎈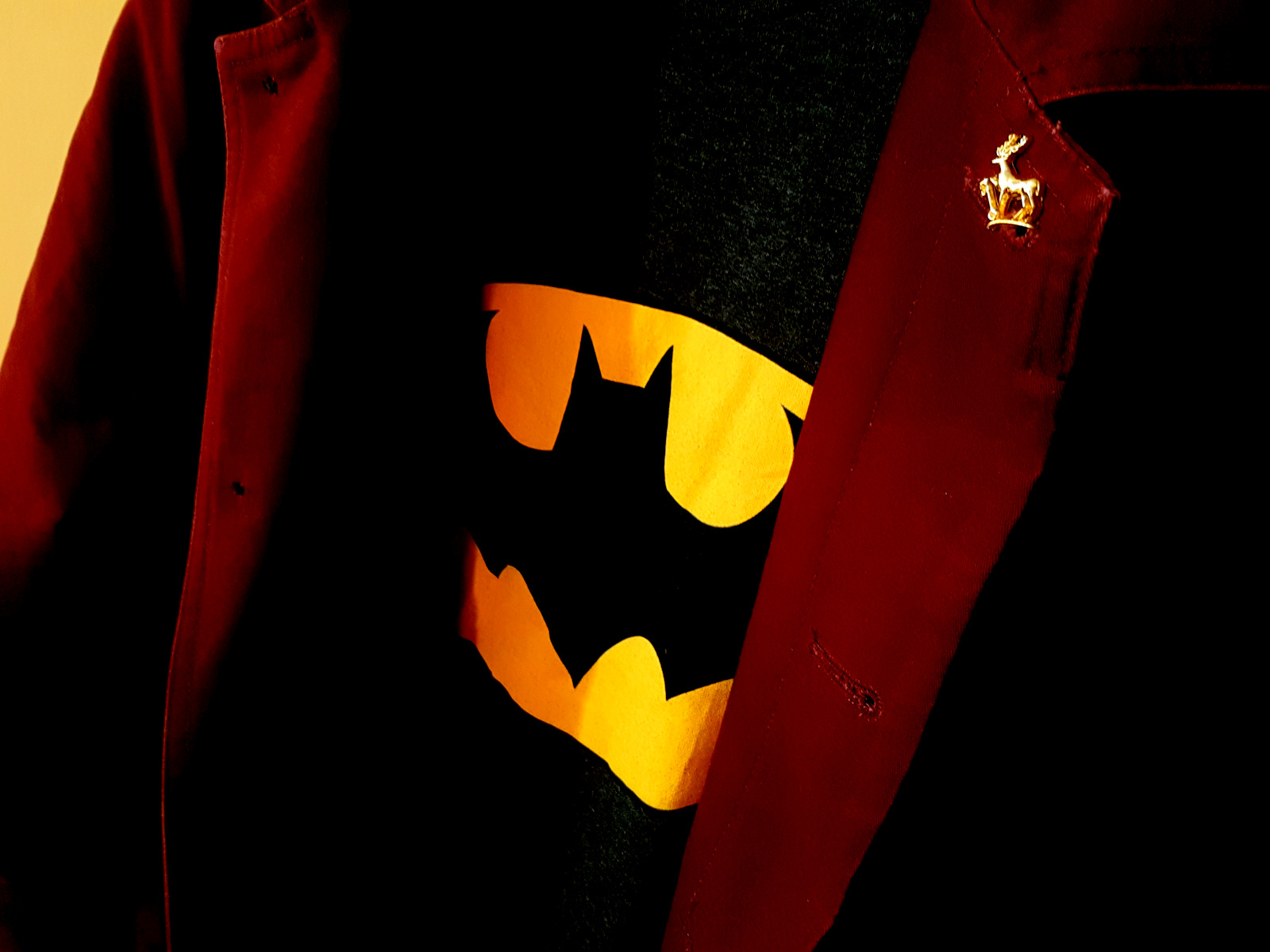 Halloween has never been a big deal to me because it falls on my birthday and it's always been a very American thing anyway. Still, to get to wear a Batman T-Shirt into work on my birthday is pretty cool! 🦇🦌🎃
Didn't really get to celebrate my birthday much this time around so it was really nice of Mrs Handrick to prepare a special salmon dinner. Truth is, every dinner she prepares is special and I need to somehow find time to learn from her!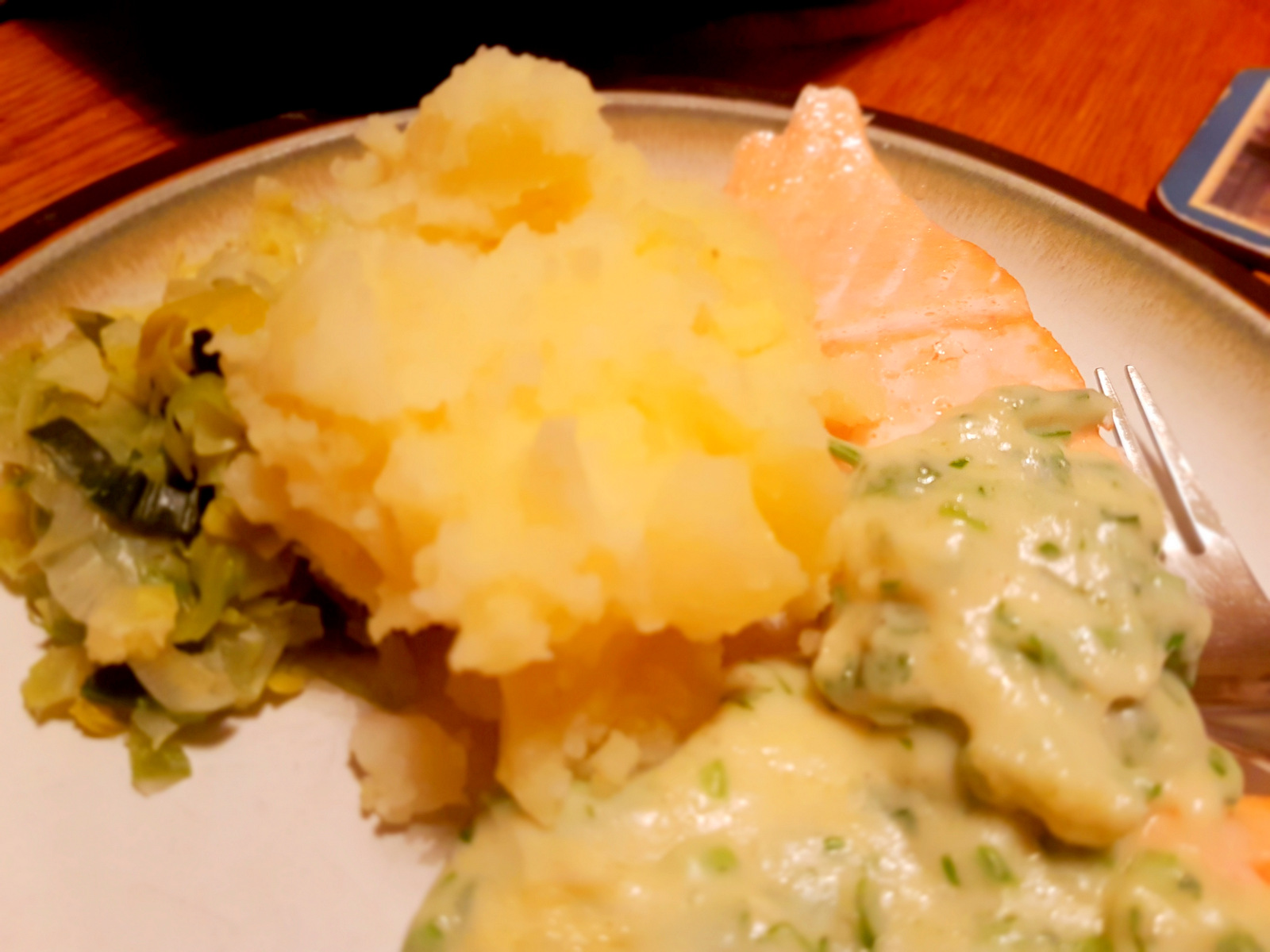 Even though there wasn't a proper cake, they managed to turn a plum sponge custard into one, which was absolutely lovely! 😍🎂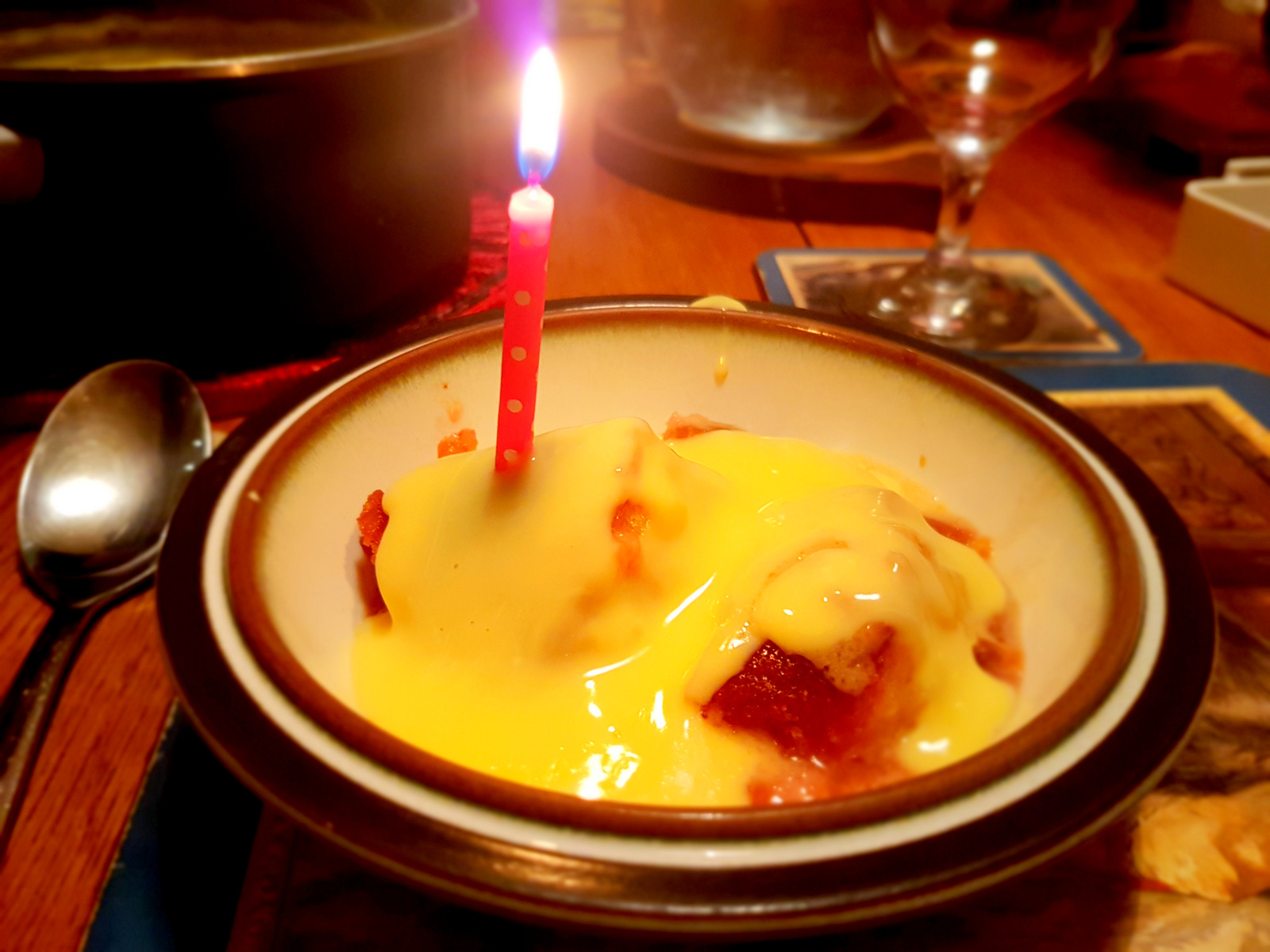 To my surprise though, 2 of my MSc Business Analytics coursemates texted me out of the blue to ask me to join them in London the day after Halloween so that they could keep me company, even though it was a day late. Was a good reason for me to get out of Guildford again and head to London so I was more than happy to join them.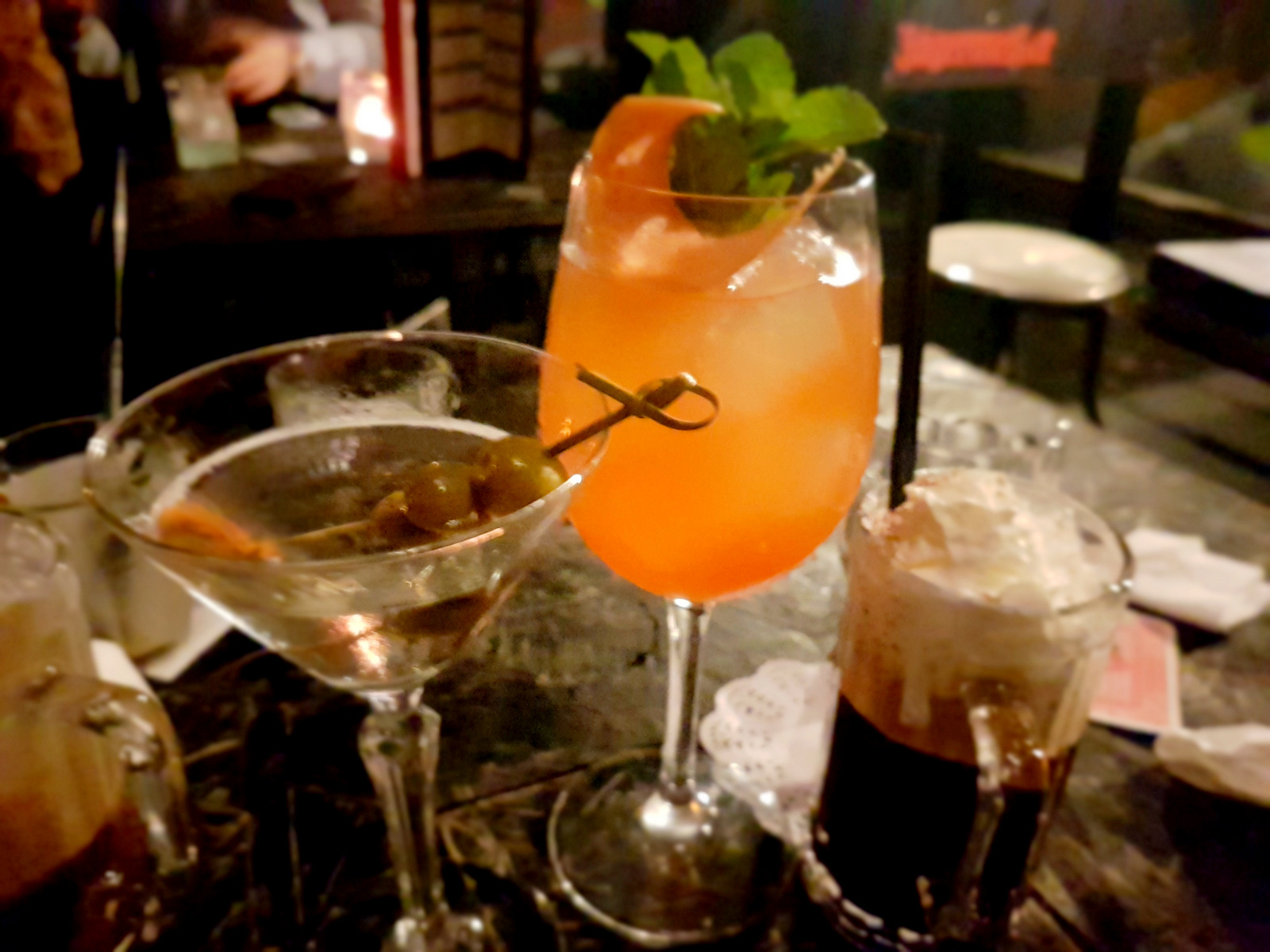 If you know me well enough, you would definitely know that the one in the centre is my drink because I'm a big fan of fruity drinks! 🍸🍹🍷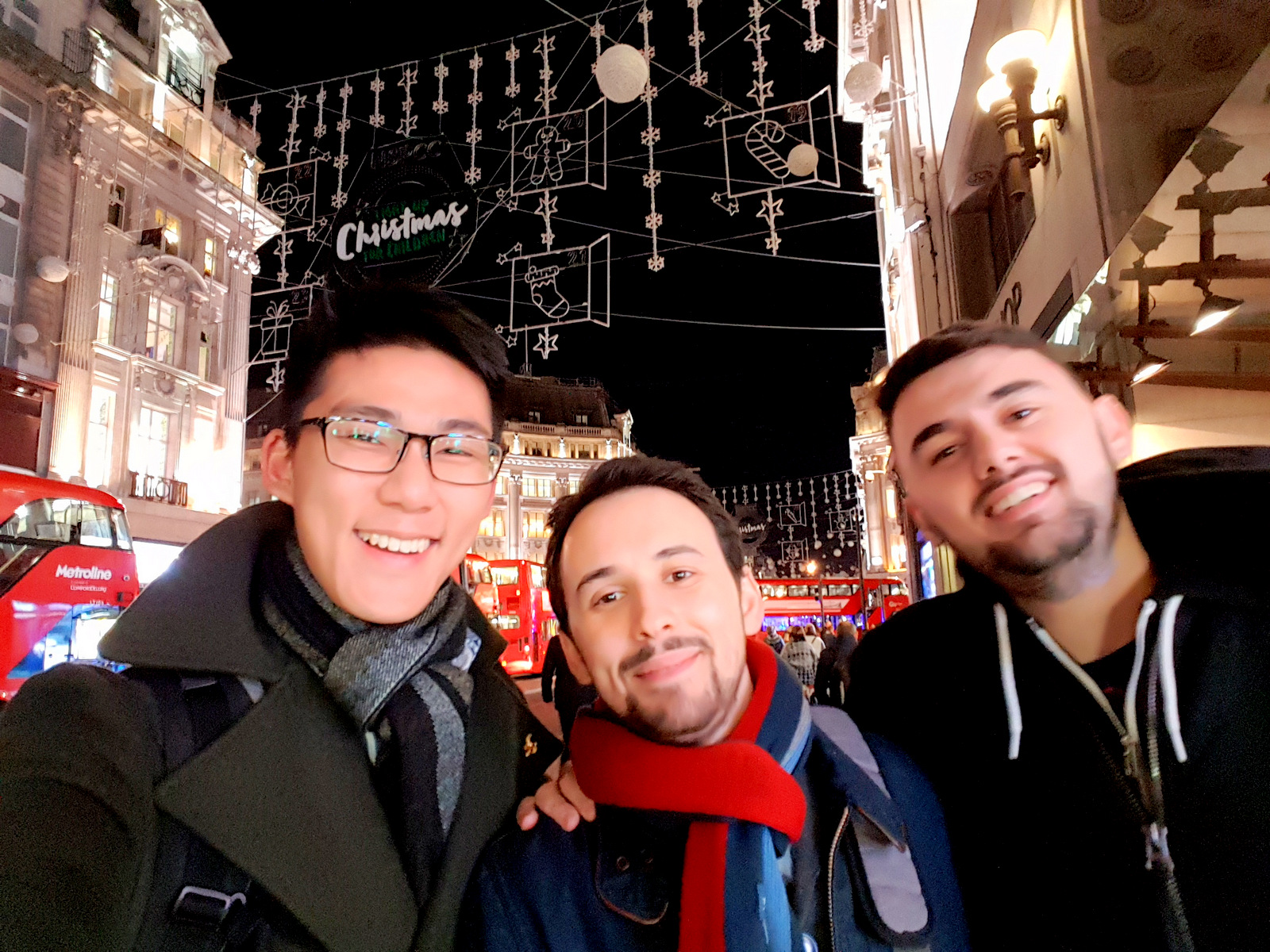 It's officially November, so it's also time for the Christmas lights to be turned on already. Some people think it's too early, but to me, I always take my birthday as the turning point. Once it's past Halloween, I'd be playing Michael Bublé's Christmas album. The only thing left for me to do this weekend would be to put up my Christmas lights, which will look quite different from the one from last year. Hopefully, they'll be up soon and you'll get a sneak peek of it. Besides, Oxford Street, which is where we took this photo already has the decorations put up and all that's left is the lighting up of it, which I hear is on November 7th. Sounds like a good excuse for me to go into London again 📷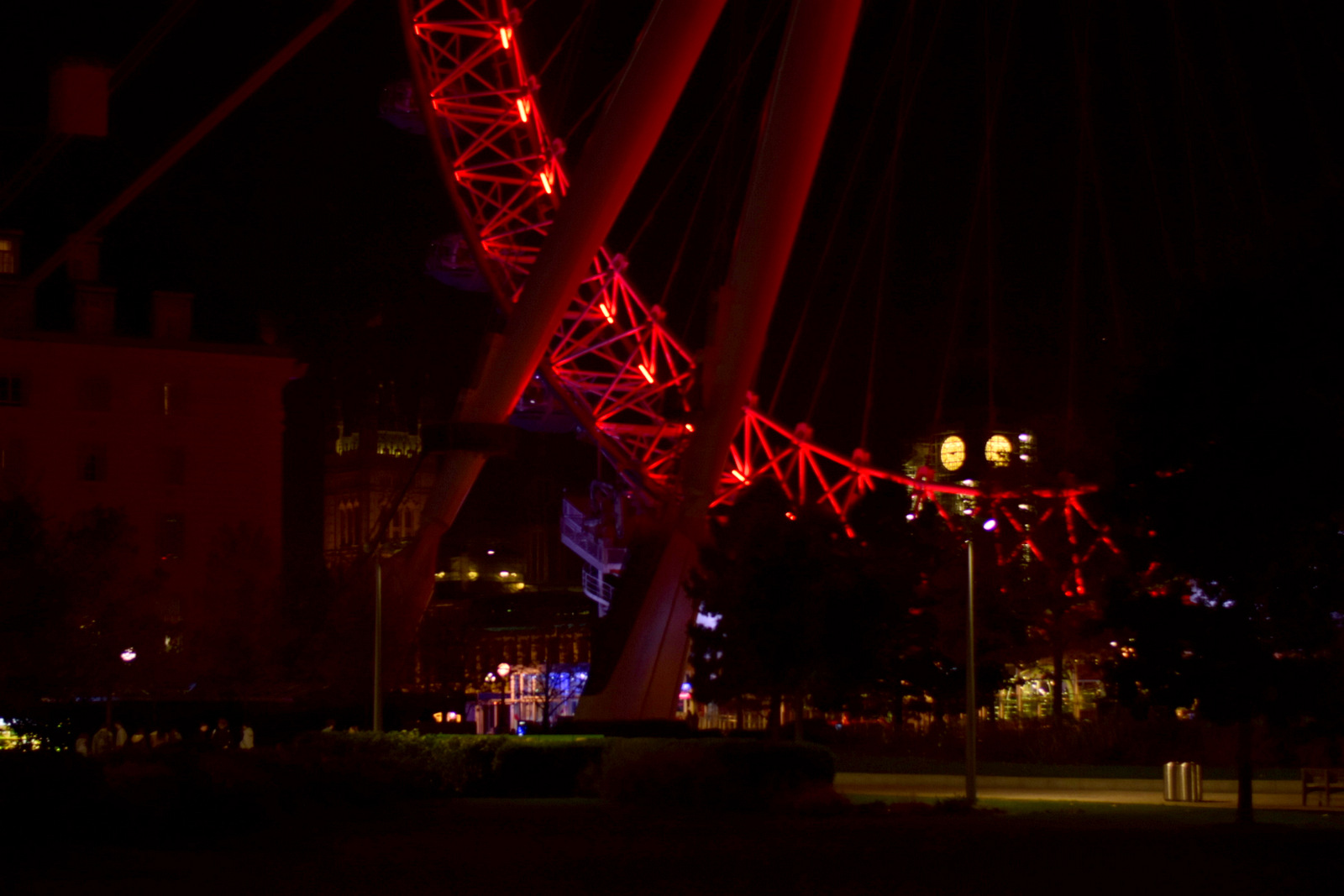 I still have my detailed posts from my September travels coming along so do look out for them over the next few days because I'll be spending hours sorting out the photos and writing about them. Plus, this weekend will be filled with fireworks because 5th November is this Sunday. Hoping to go somewhere to get some proper fireworks photos this year! Aside from being a big waterfall photos fan, I'm also crazy about fireworks so I'm going to be all geared-up with my camera, lenses and my tripod this weekend!
As you'll have realised, I'm back to being super wordy and writing length posts again. But it's good to be back writing again! Even if it means writing over 1000 words in a blog post 😂 and a good few hours. I promise the next post will have slightly better photos because my phone just doesn't really cut it when compared to my camera.
Until then, have a blessed weekend ahead! 🌈
Ben