Hi everyone,
Remember, remember, the 5th of November! It's Guy Fawkes Night/Bonfire Night/Fireworks Night today! But until night falls, I won't be putting up fireworks photos from this weekend 😜
Instead, I'll treat you to a little showcase of the Autumnal colours of Guildford just because it's Fall and I'd better do this before Winter takes over completely. It's not going to be a long post because it's a Sunday and I've just had a lovely Sunday Roast lunch after church in the morning.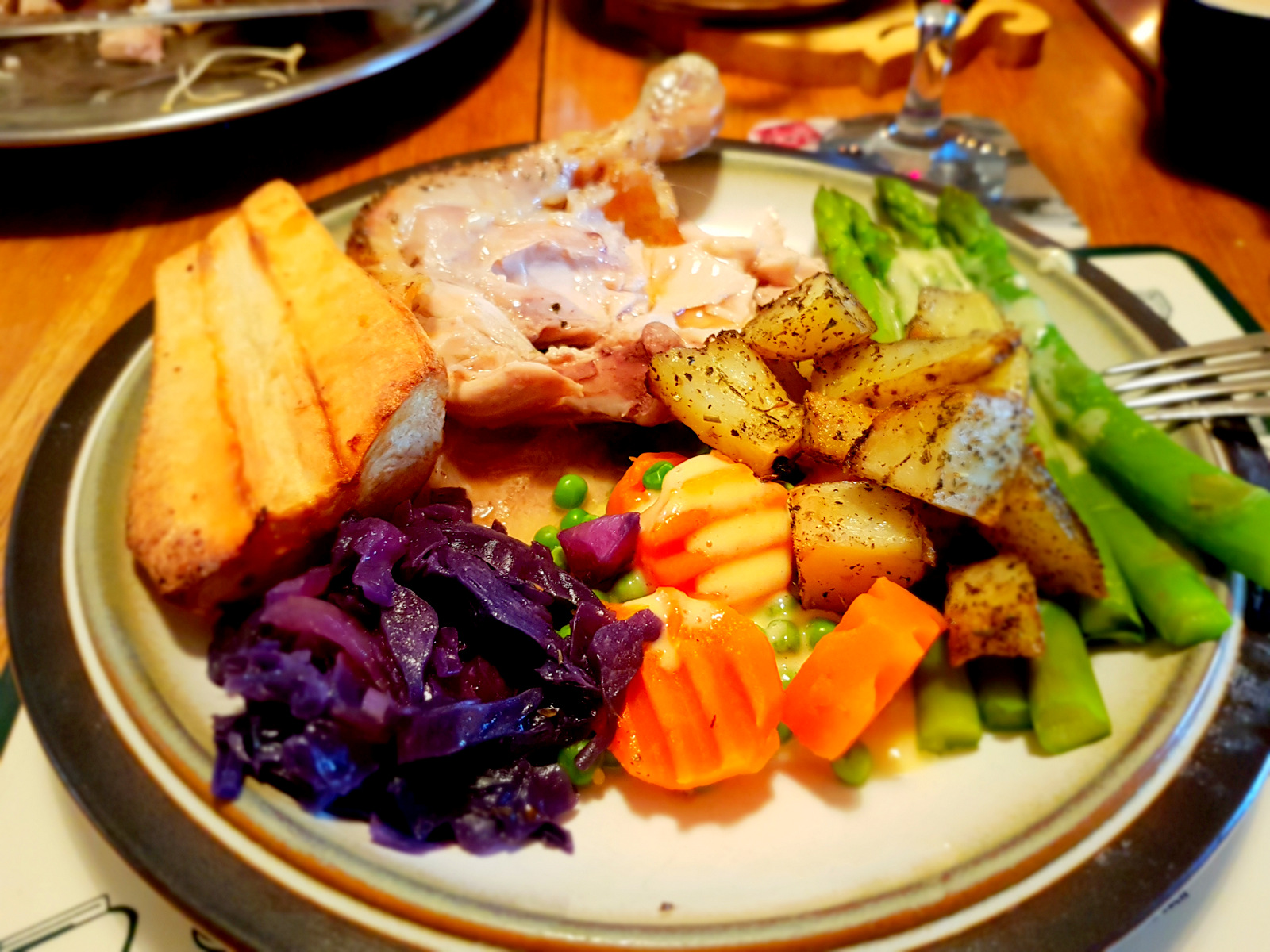 The title is an obvious reference to Alicia Keys' signature song from 2001 that has absolutely nothing to do with this post but that song was stuck in my head throughout the time I was out capturing the colours of Autumn. It's a good song too, especially the acoustic version of it, where you get to hear the piano accompaniment to Alicia Keys' powerful voice! Won her several Grammy Awards! 🏆
Anyway, it's the first time I picked out my camera since I came back to Guildford and so I get to put my new lens to the test so I'm pretty satisfied with the results of my "photo-stroll" yesterday. Given that I usually take a huge load of photos at one go, especially when it's nature, it's taken a couple of hours to find the best of the lot but here are some of the snaps that bring about the best of Fall in the UK (at least in Guildford 😉):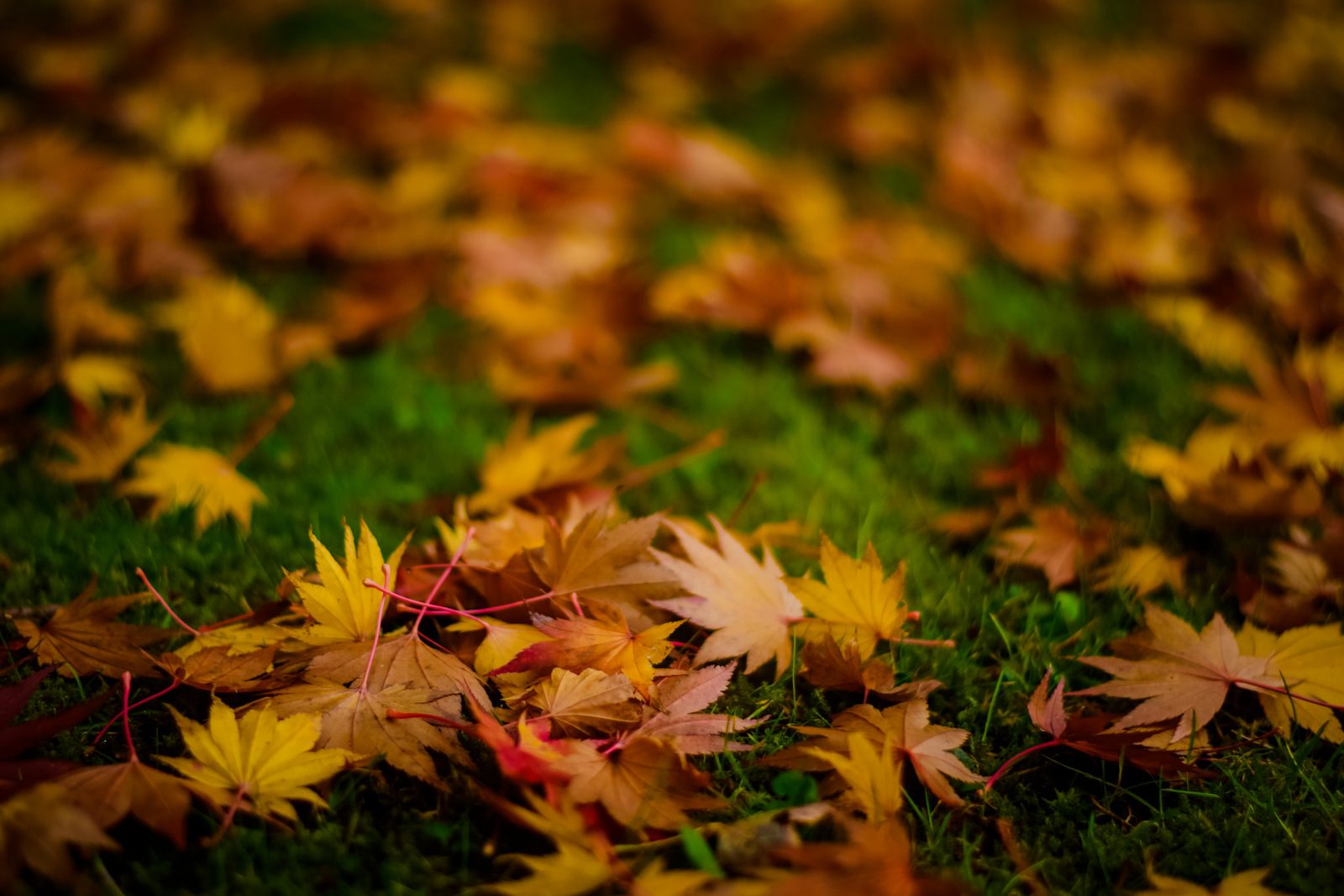 Taken just outside a church, where it's grass patch has been completely littered with yellow/brown leaves.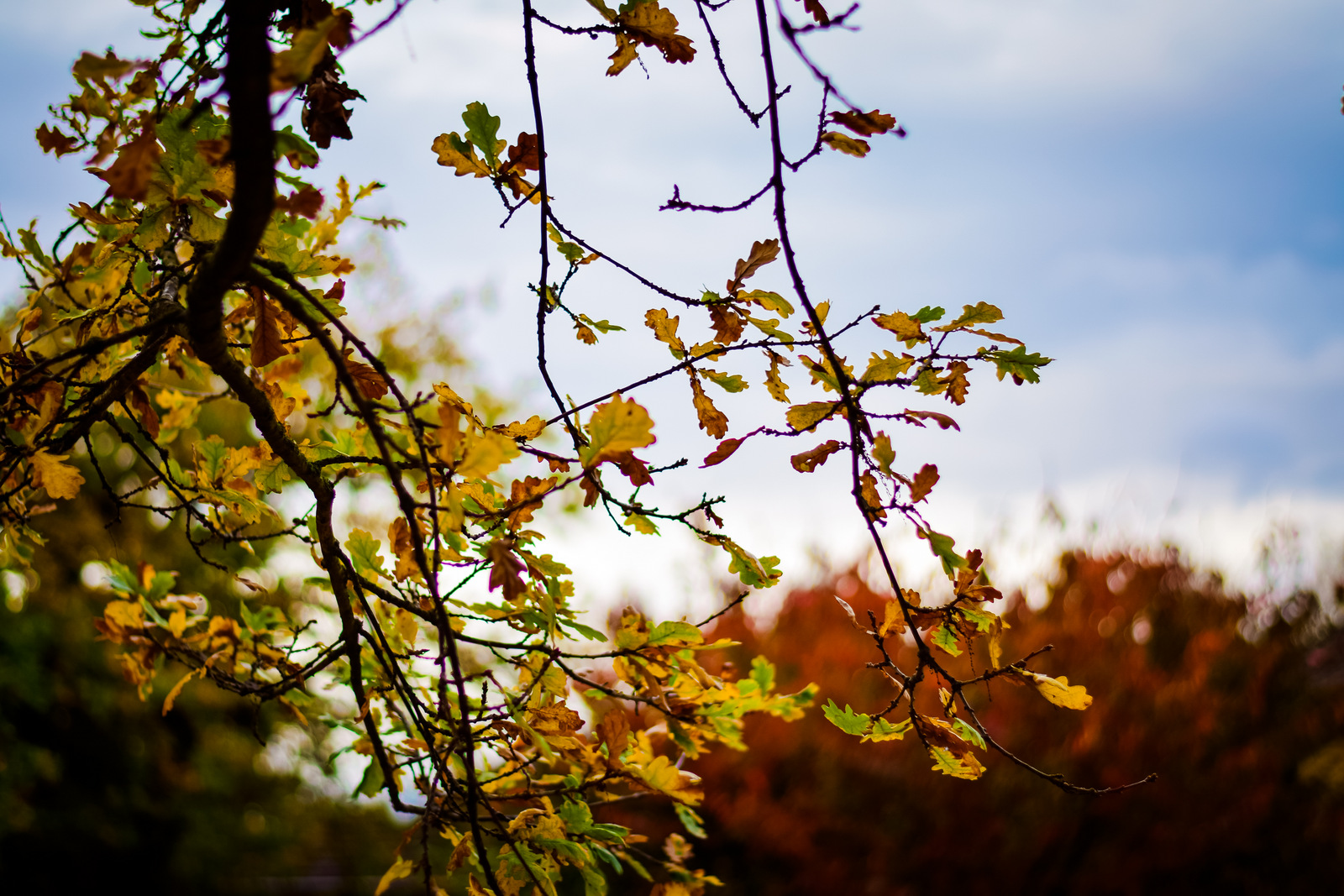 Venturing into a residential estate, it's not easy to find trees that are red (like the one in the background). But finding one was really crucial to make this shot work out with the right colour composition I had in mind. A perfect mix of red, green, yellow, blue and white.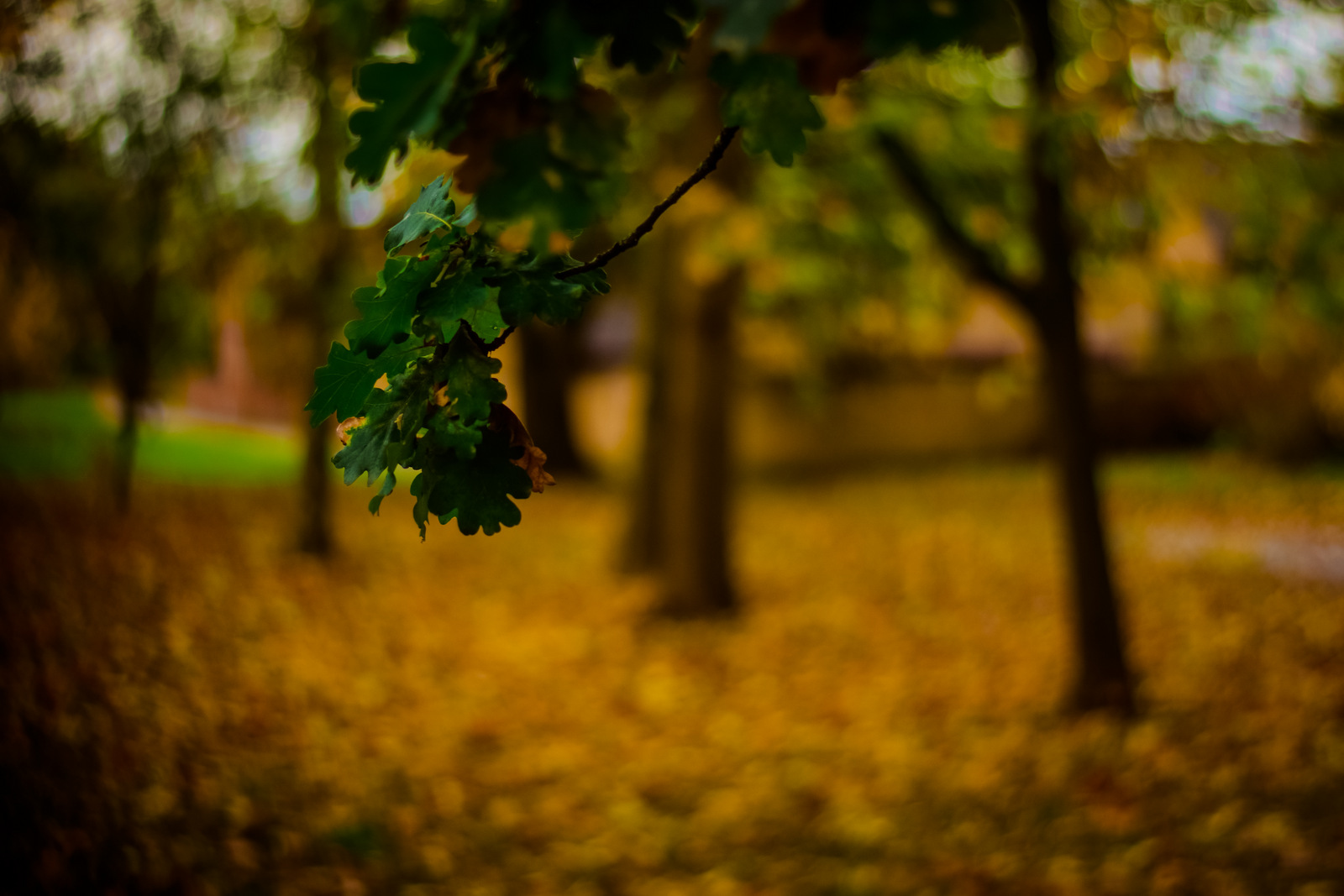 Reason why it's hard to find "red trees" is that most of them are either completely bare, yellow or like this… still green! The green leaves stand out really nicely from the background of golden yellow though.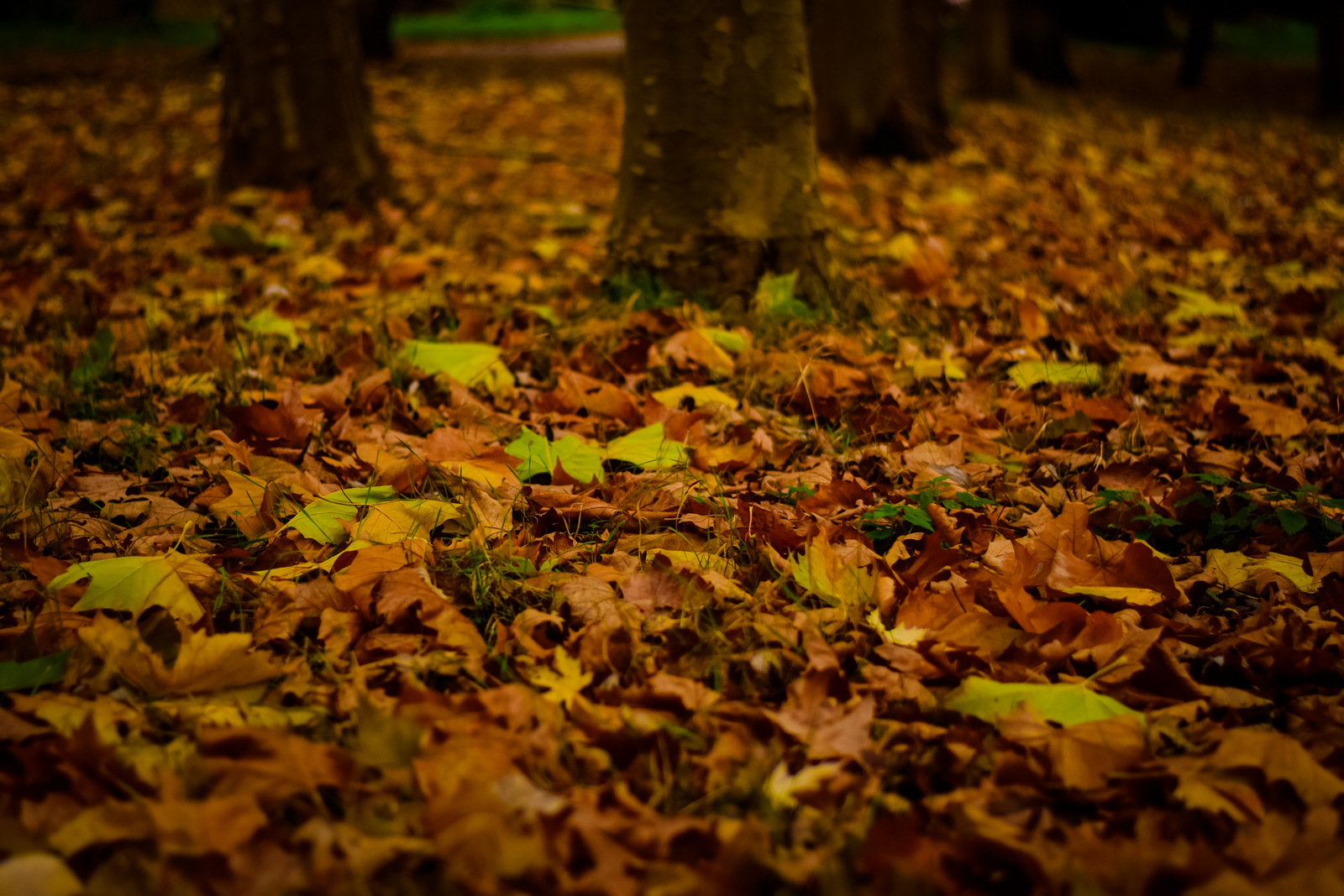 Unlike the church grass patch earlier which was only littered by some fallen leaves, this one is completely covered up by maple leaves.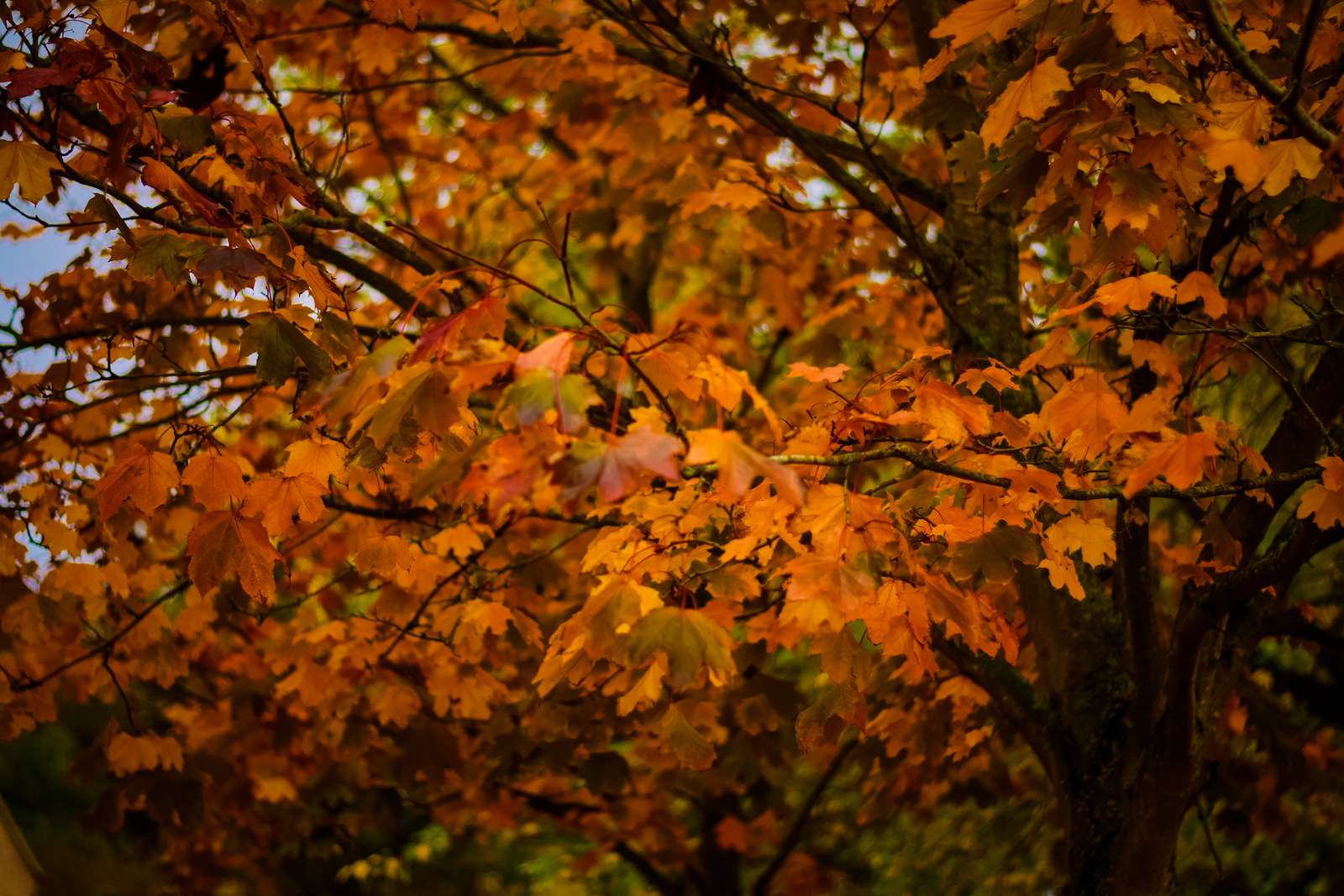 These leaves are orange!!! So it's between the yellow and red that I started out looking out for. Interestingly enough, it was just 3 of them which had these orange maple leaves swaying in the wind, among a cluster of yellow and green.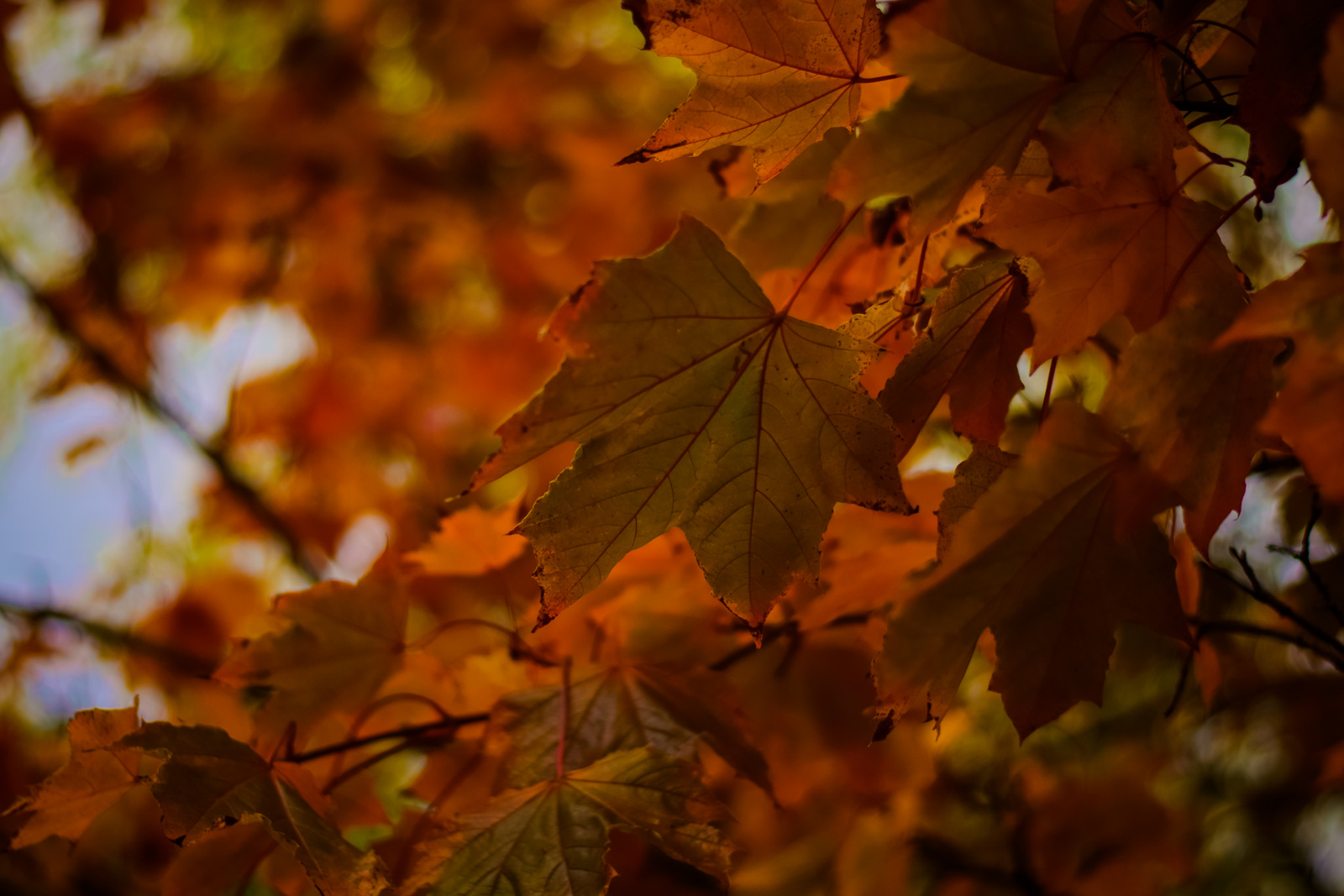 Here are the orange leaves close up!
There's plenty more where these came from but I'm not going to bore you with more photos of autumn leaves because not everyone gets excited by nature like me.
Next up will be the Fireworks from Bonfire Night so do look out for them! 🎆 And of course, eventually, the September road trip photo-blog series will start, hopefully sometime this week.
Until then, it's Sunday afternoon and it's time for a little afternoon nap 😴.
God bless you! 🌈
Ben