Hi everyone,
Been feeling under the weather since Sunday evening which is why I haven't posted about the fiery fireworks. It was so bad yesterday that I sounded like a knock-off version of Darth Vader, *wheezing" sound effect included. Although if you count completely losing your voice as worse, then Sunday night was terrible! It's improved slightly today and I no longer sound like an evil Sith Lord but I'm still at least a couple days away from getting my voice back again. The last time I lost my voice like that was back when I was still teaching so that has to be over a year ago. Then again, when you've got to shout at a class of 40 students daily, it really is no surprise that you lose your voice easily.
The brighter side of things is that Mrs Handrick ensured I was well-taken care of for most of yesterday by getting me some medication and making a wonderful pot of anti-inflammatory soup which is probably the reason why I'm a lot better today. Plus, lots of prayers too! That always helps! Hopefully, I'll continue getting better over the next few days.
Unfortunately, being ill means I had to give tonight's London Oxford Street Christmas light-up a miss, which is really sad 😟 Already made plans to go down tonight but had to cancel it because I couldn't take the risk of standing out along Oxford Street in the cold and coughing like a madman. So… to cheer myself up, I decided that I should spend tonight editing the photos from my short trip to Puttenham on Saturday evening for their Bonfire Night celebrations and writing this.
So 4th November night started off with a lovely full moon which looked especially round, prompting me to check the Chinese Lunar calendar to see if it was the 16th day of the Lunar month. True enough, it was the 16th! Although the moon is supposed to be a full moon on the 15th, the 16th is always rounder, according to a Chinese saying. This is perhaps the most unsatisfactory photo of the lot you'll see here but it was the first one of the night so I let it pass.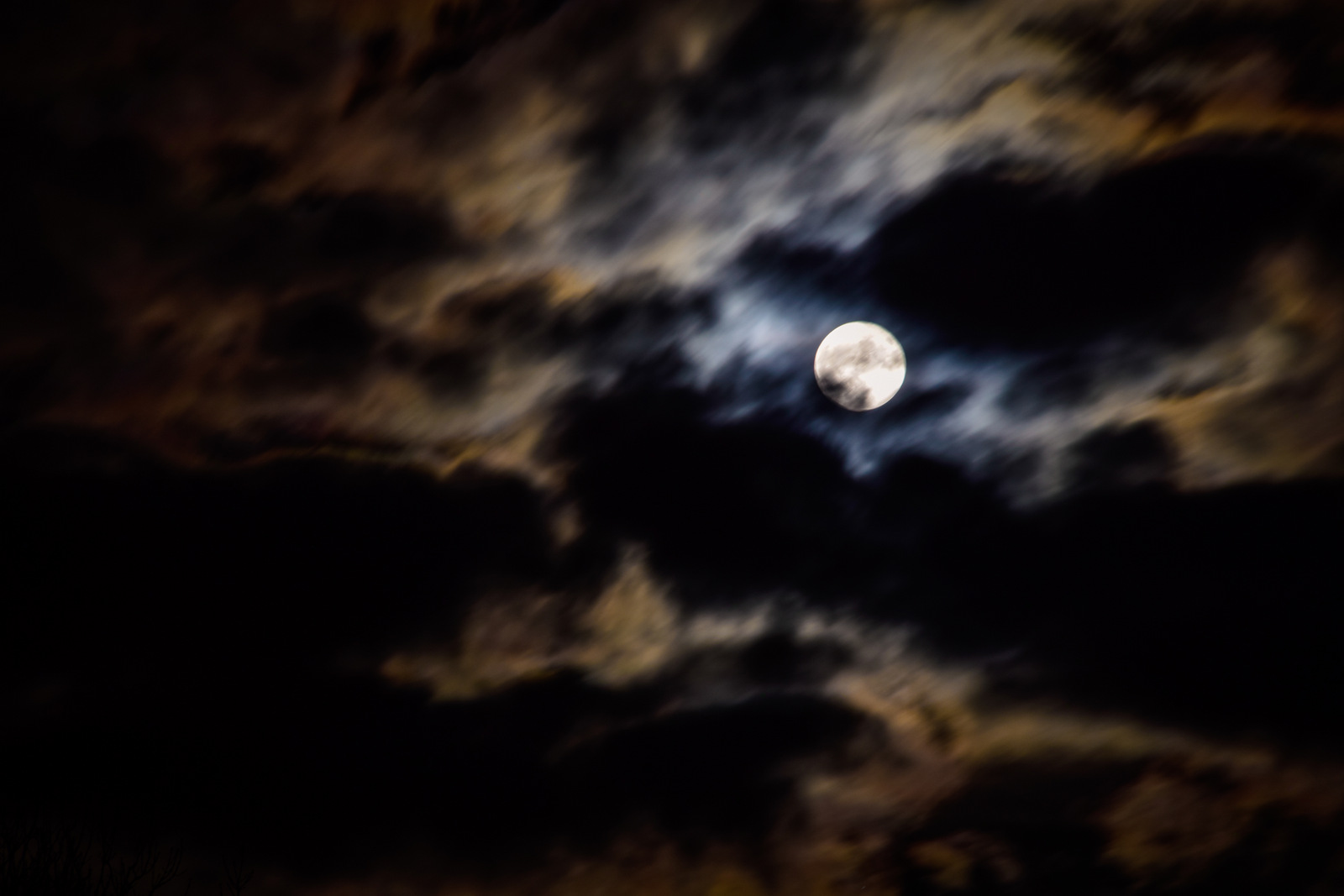 According to Mr and Mrs Handrick, many Puttenham residents work in pyrotechnics so they often do a pretty good job and making the fireworks and bonfire a big show! This year's was a circus of sorts that would eventually be burnt down as part of the big bonfire! 🔥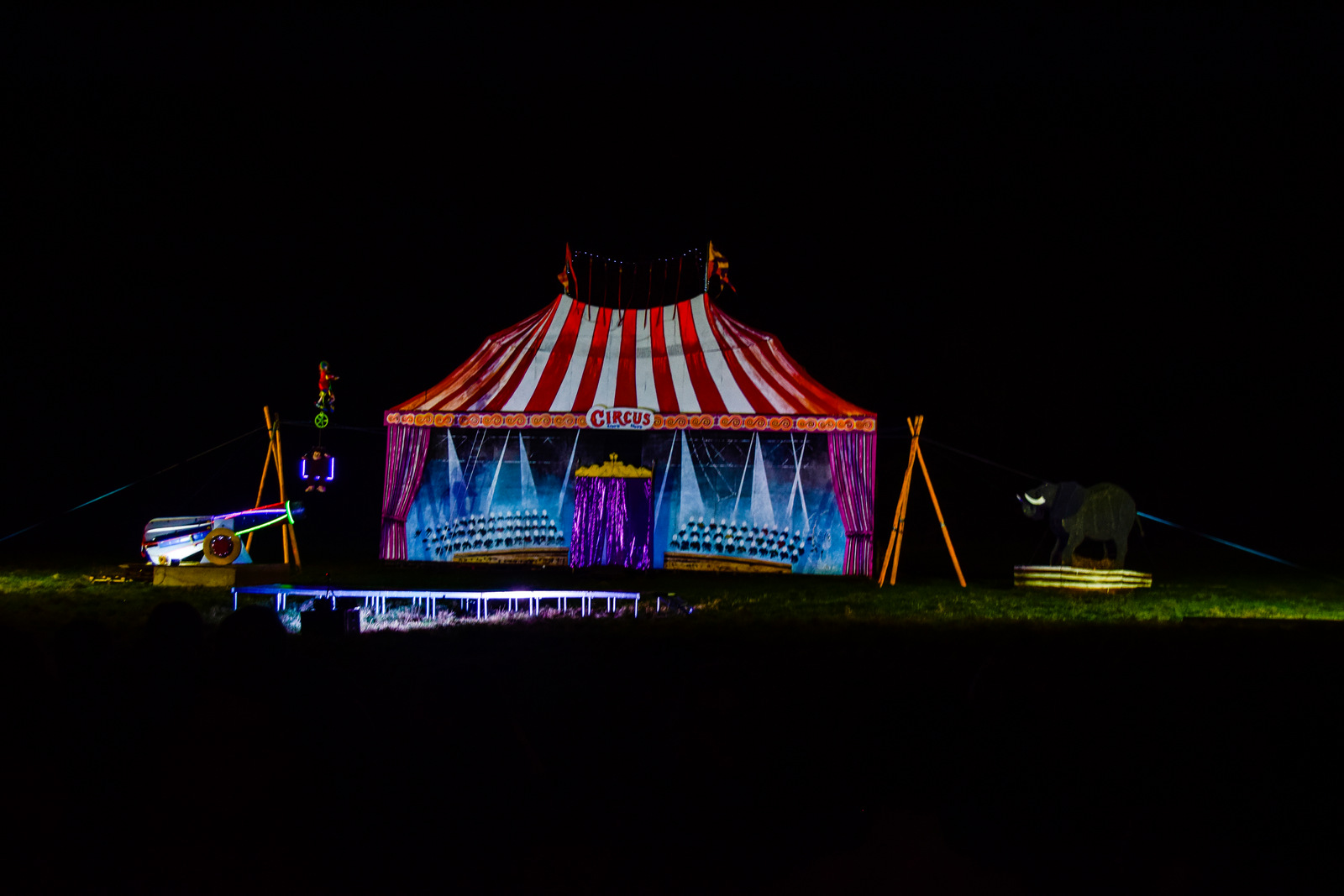 After a short little circus show, it was time for the fireworks, which were accompanied by dramatic trailer music. I'm never a big fan of taking videos of fireworks (because I much prefer photos of them) so you won't get to hear the music, which went really well with the fireworks in the sky, to be honest! You'll just have to imagine the music in the background and admire the fireworks from my photos!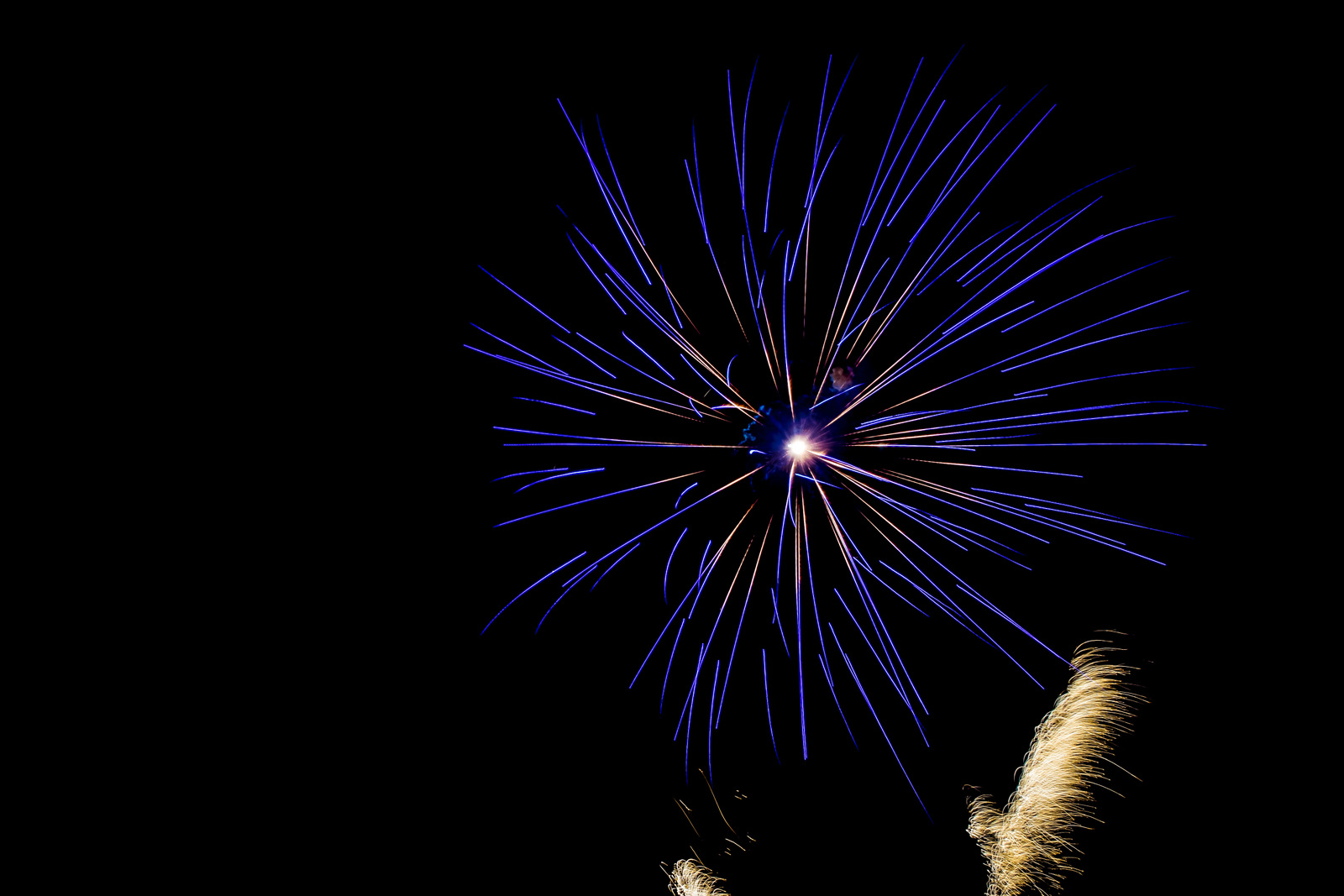 First up, the blue flower!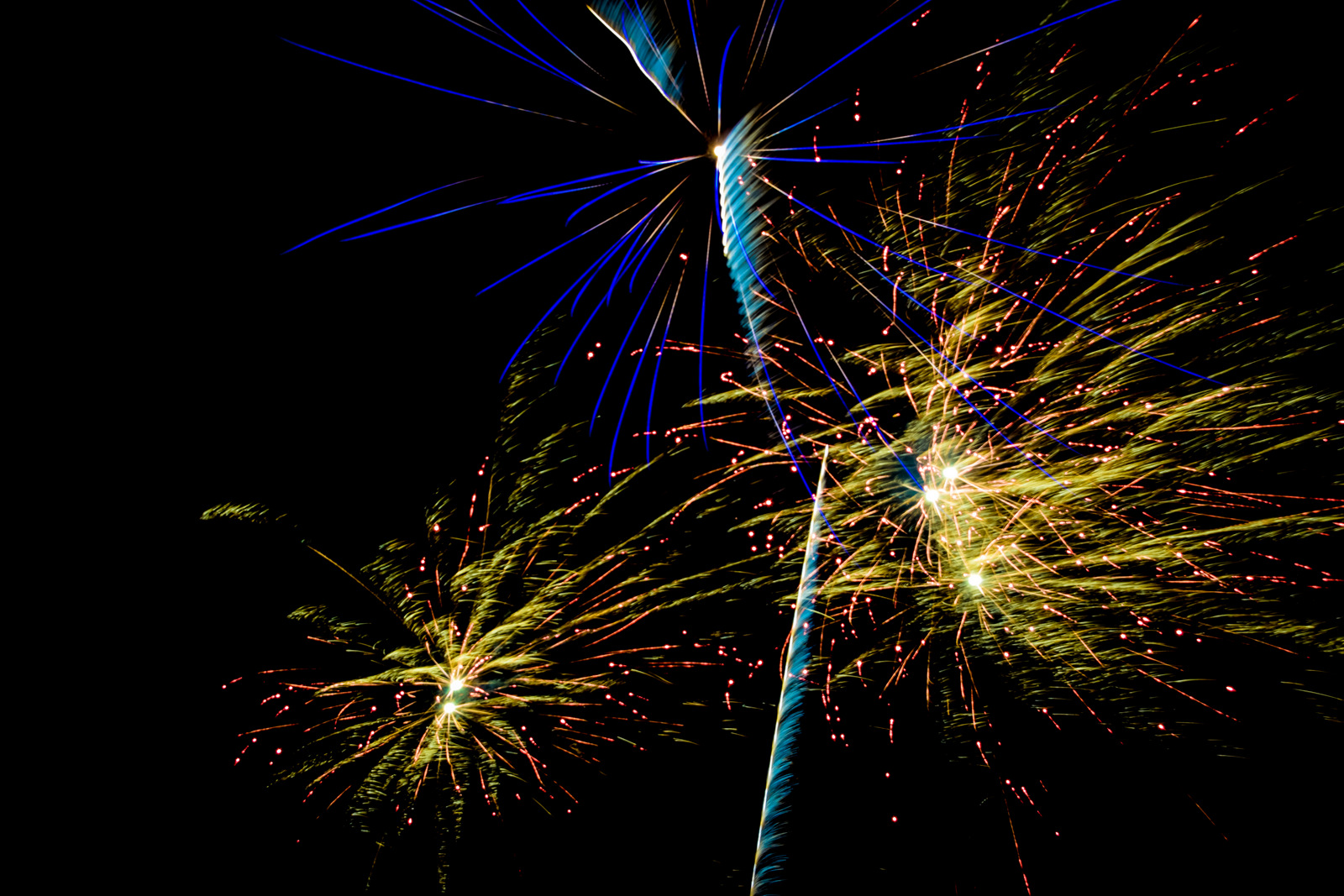 The blue flower is then joined by golden sparkles and little red flowers.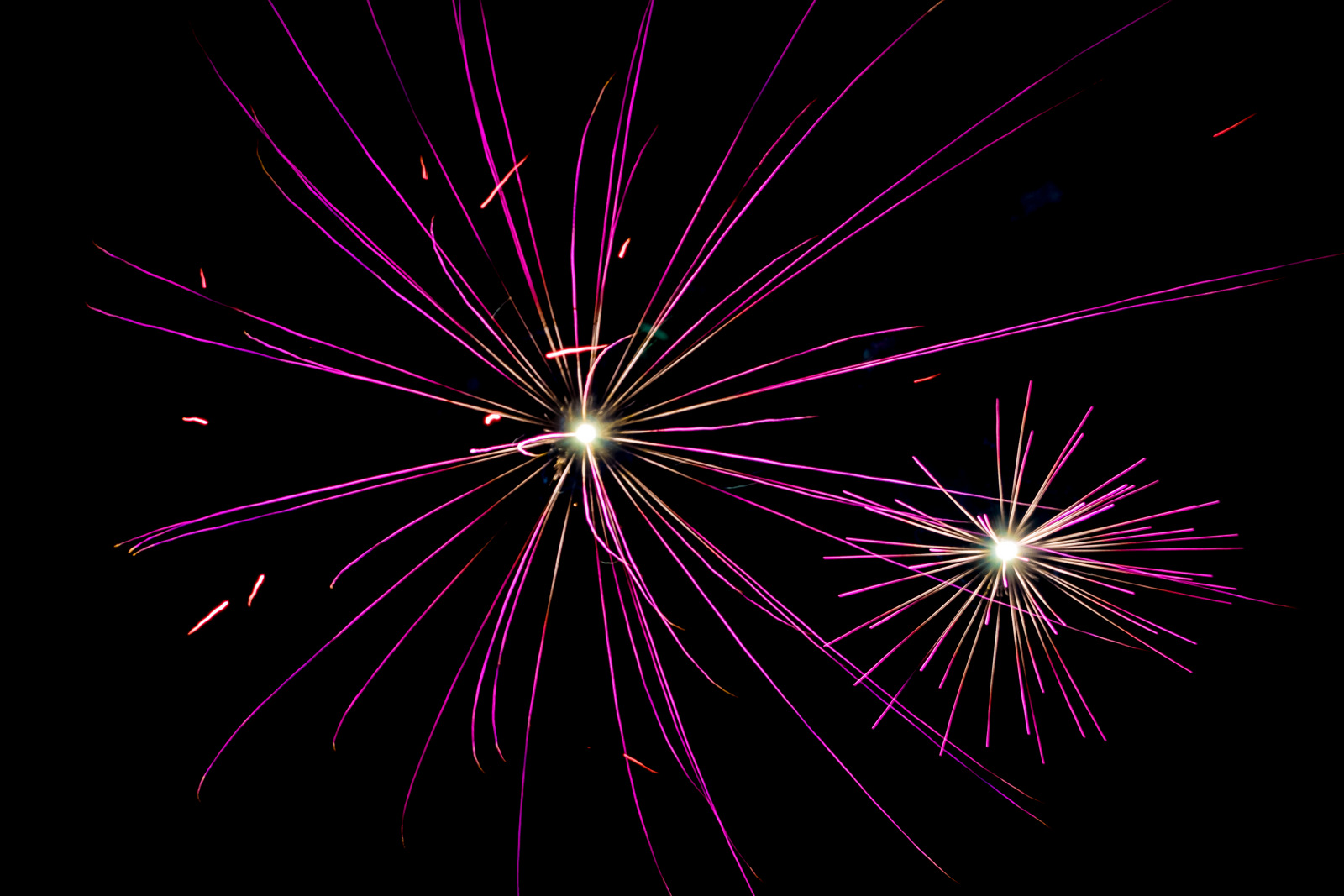 What do you get when you put blue and red together… Purple of course!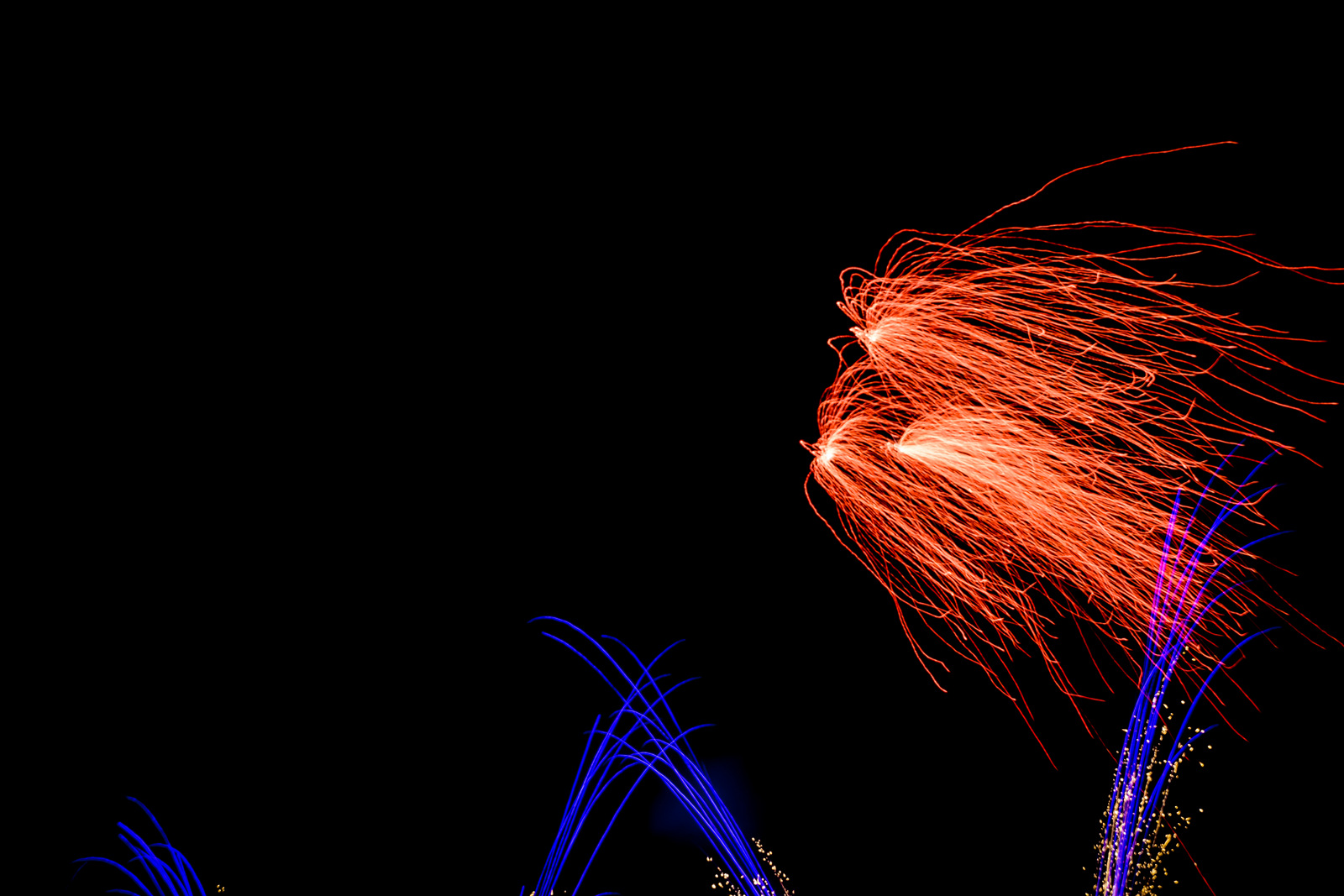 That didn't last long… Here we've got a weird one which I find no appropriate words to describe.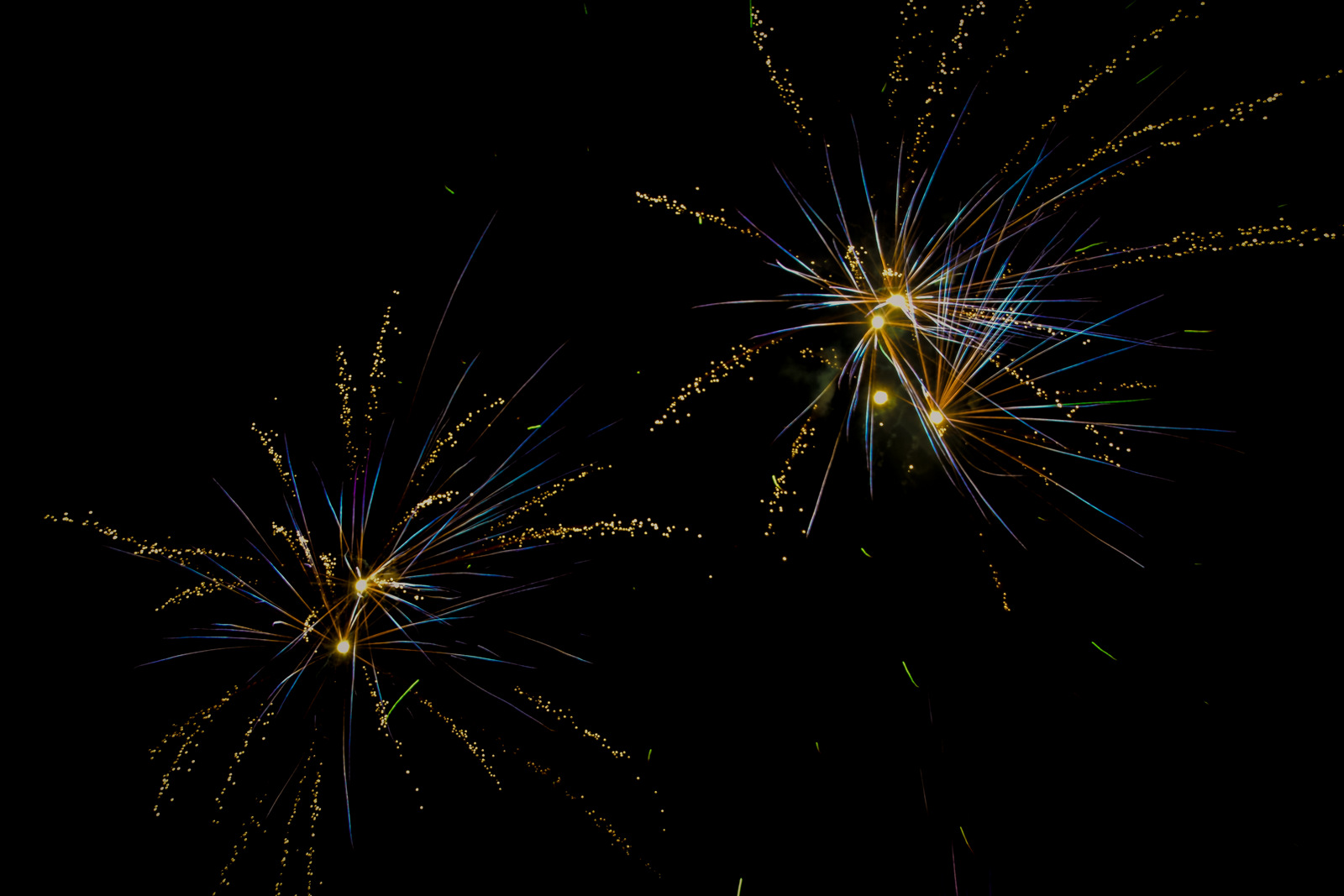 A slightly different blue flower now. Smaller but with varying shades of blue too.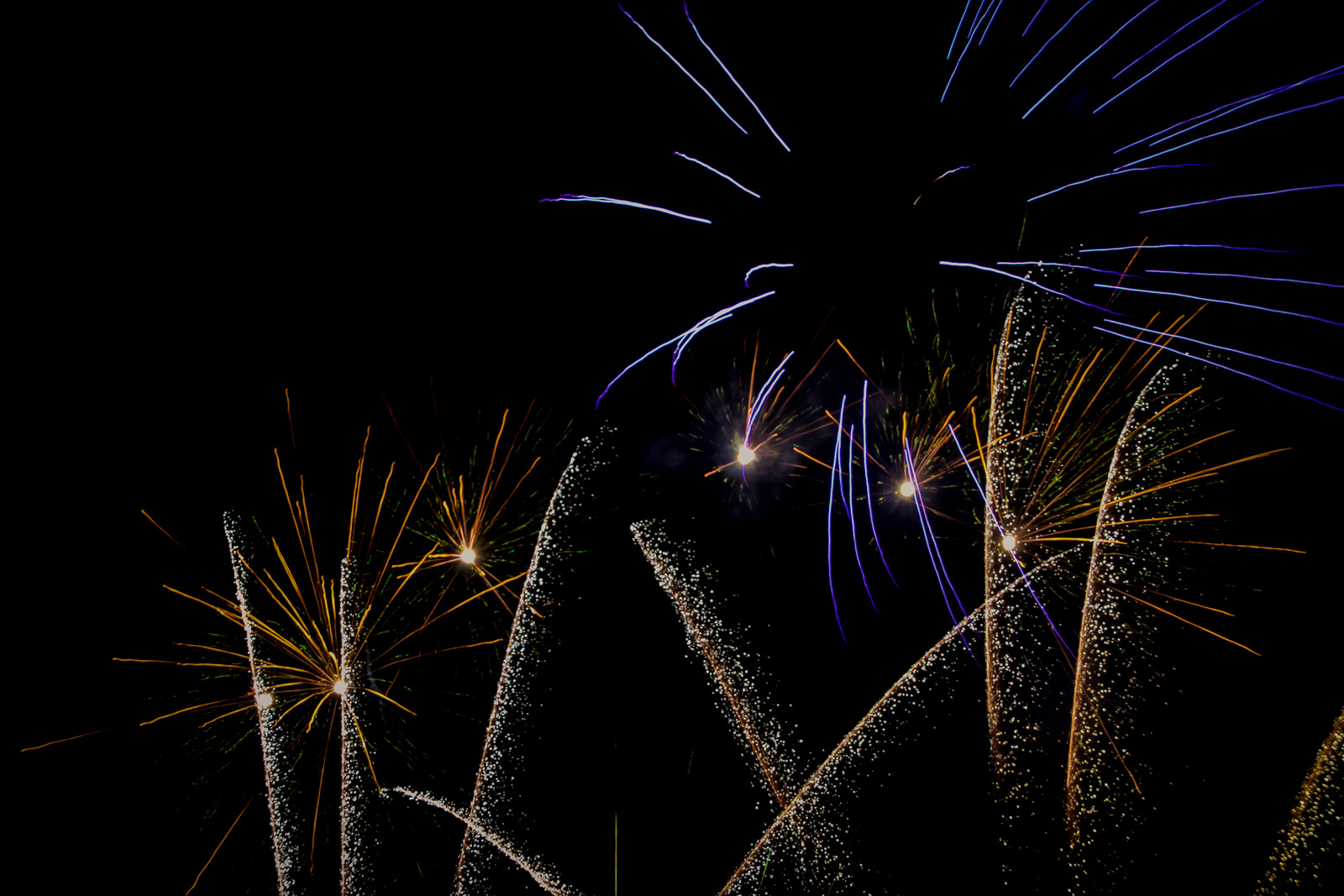 And as they're gradually going out, the golden flowers start to take shape.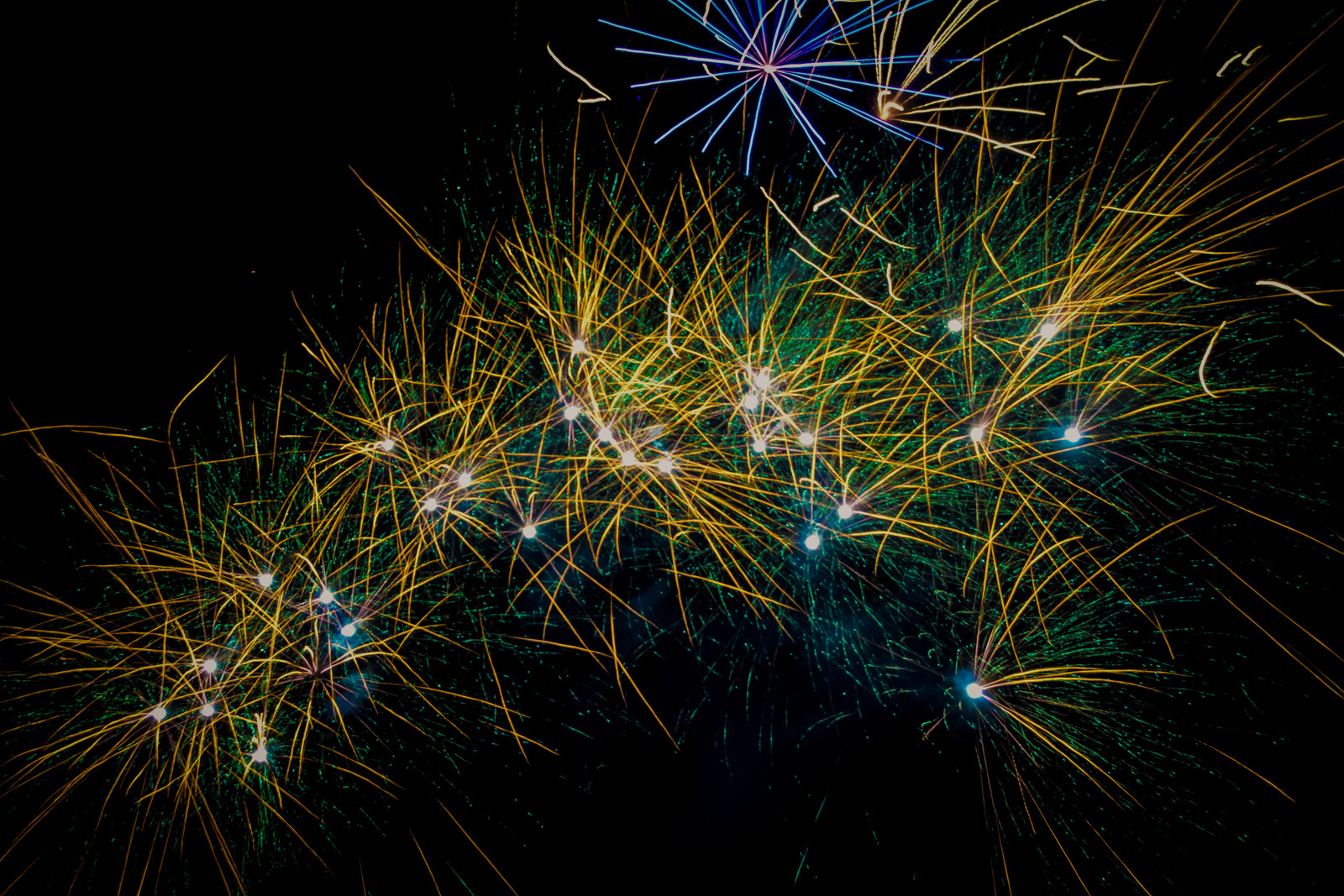 The numerous golden flowers take shape amidst green glitter. They'll be back again soon it seems…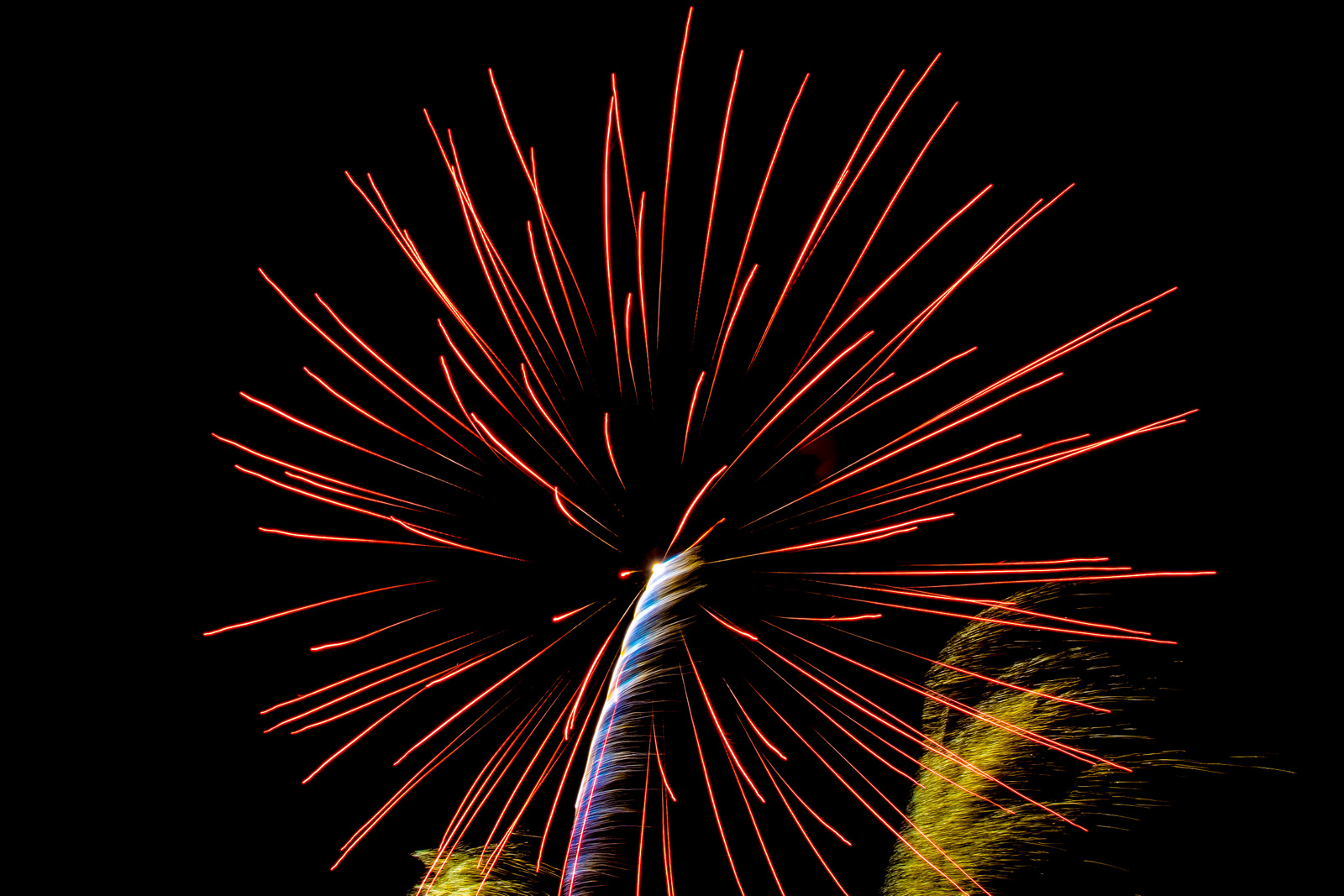 But first, a huge red flower blooms along with a blue stem.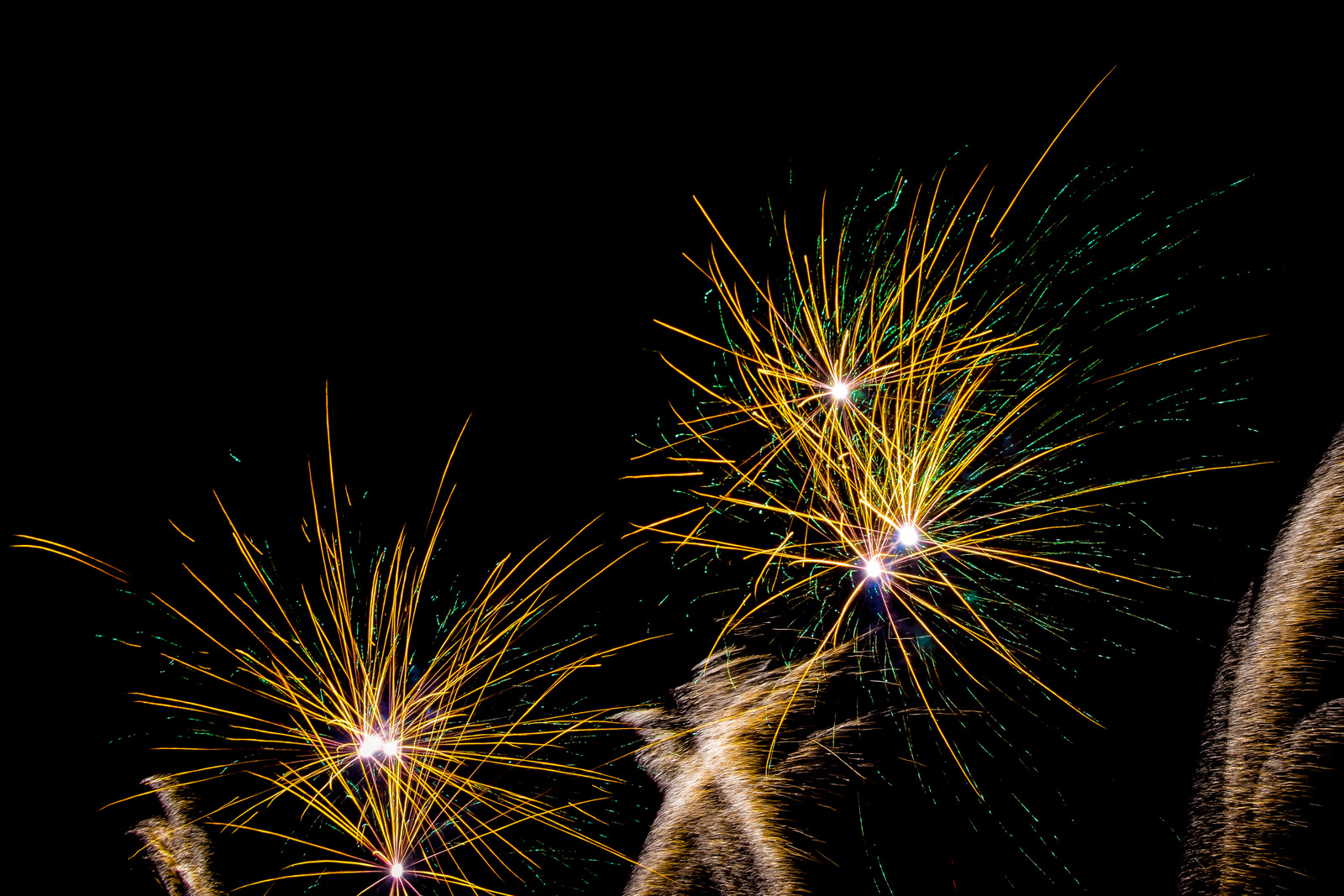 What did I say about the golden flowers and the green glitter?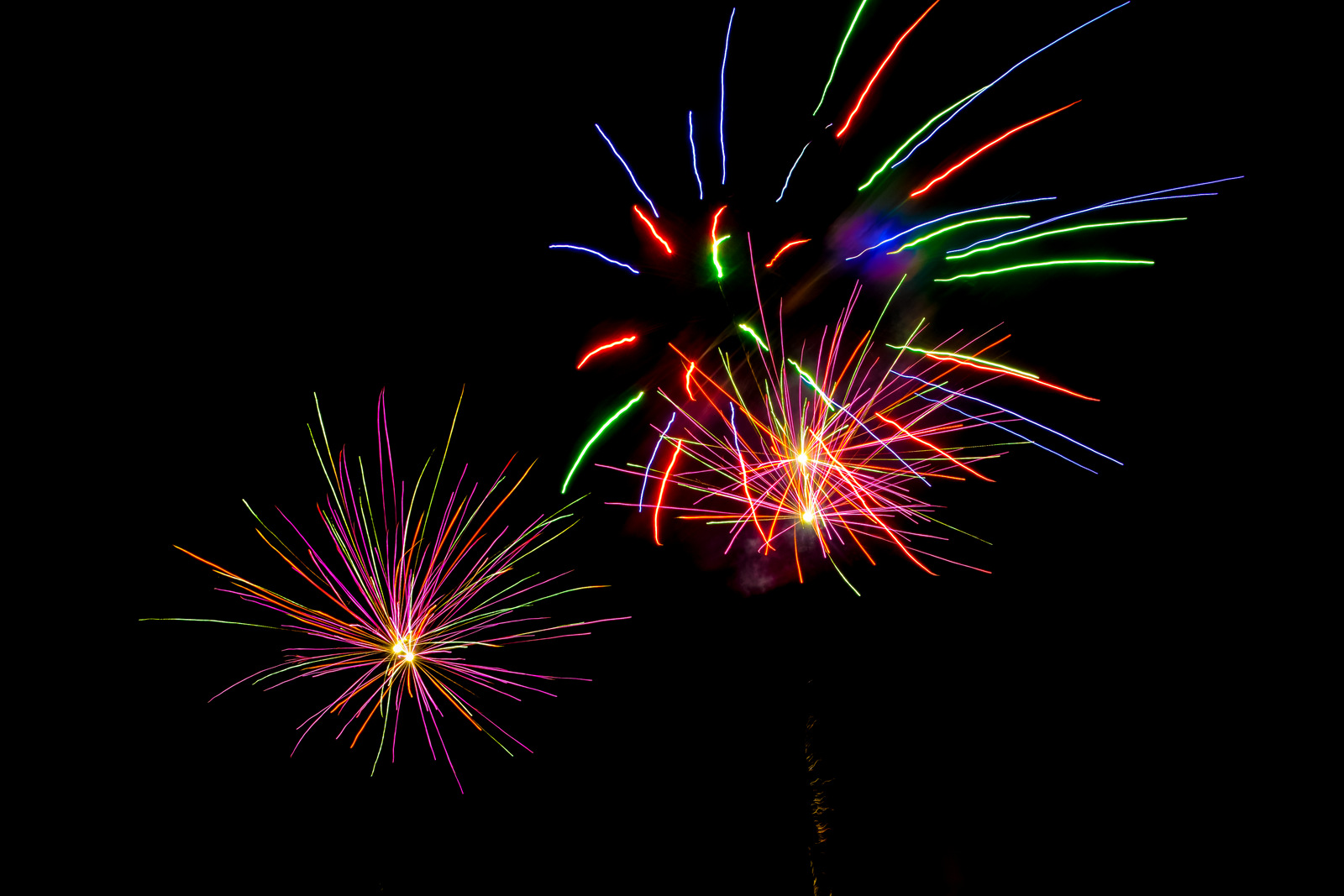 Then it's time for the multi colours… with one that's incomplete until…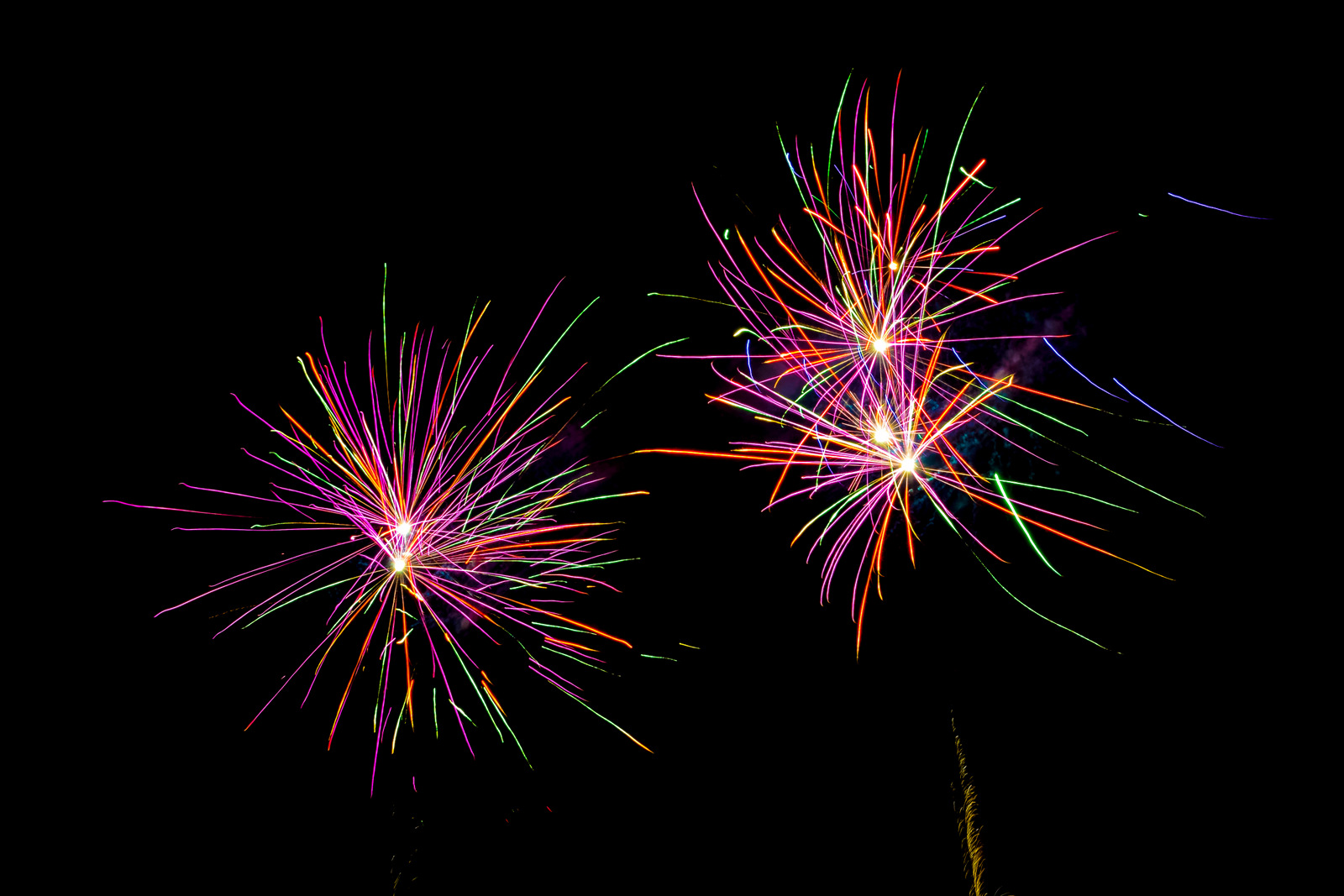 Now! The complete formation of the 3 multi-coloured flowers!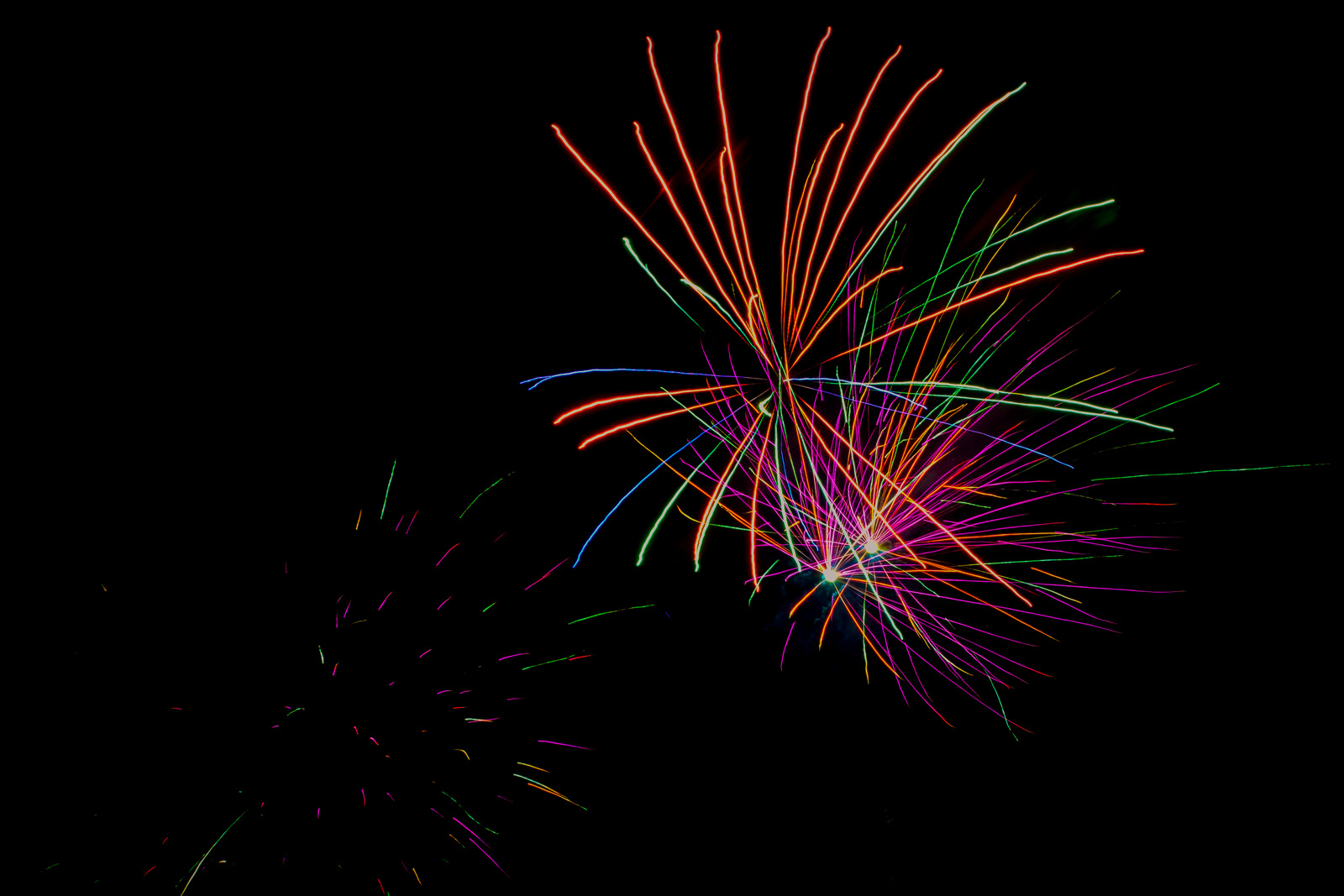 Before the gradually fade away too…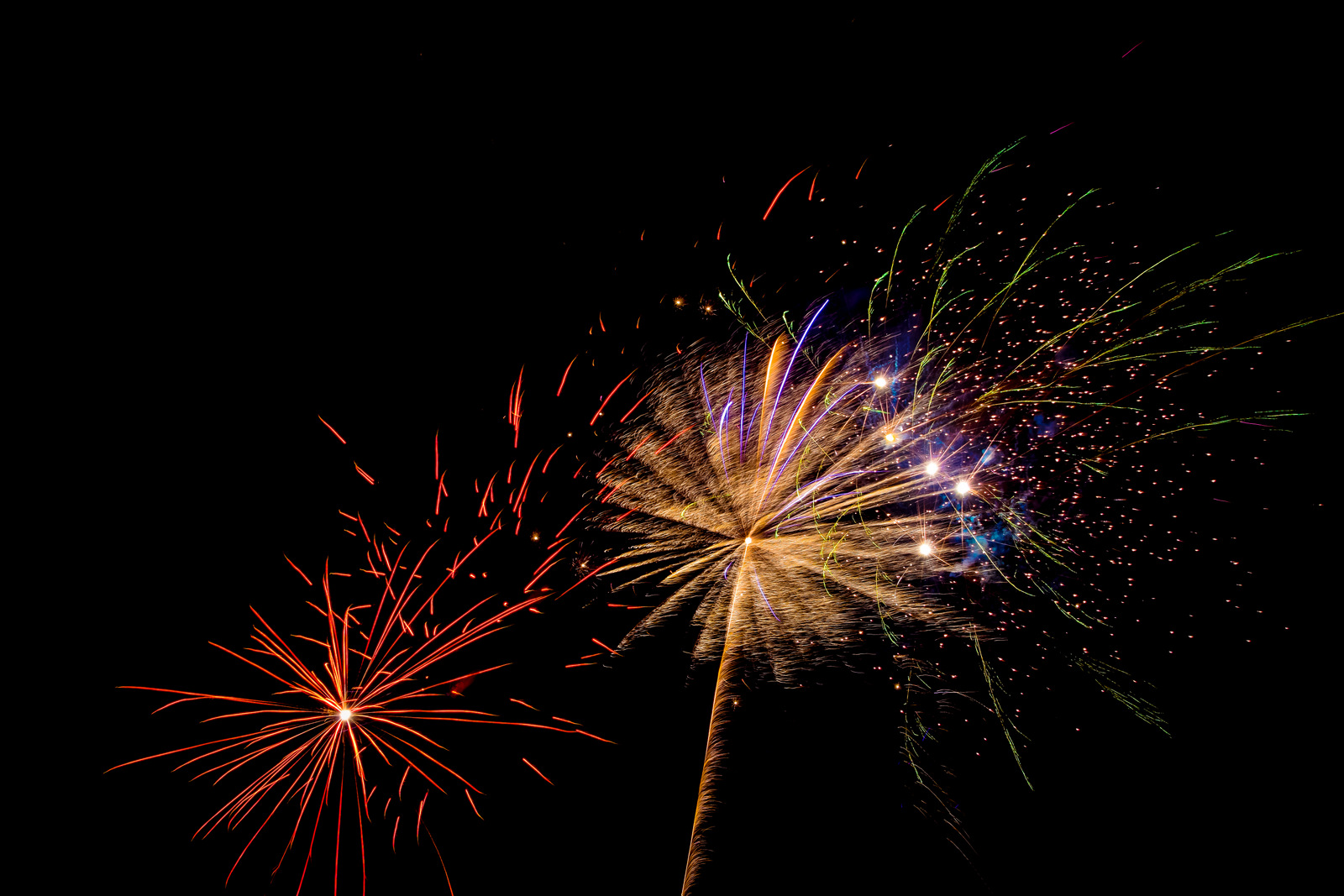 To make way for the red flower, accompanied by the golden and the mini blues.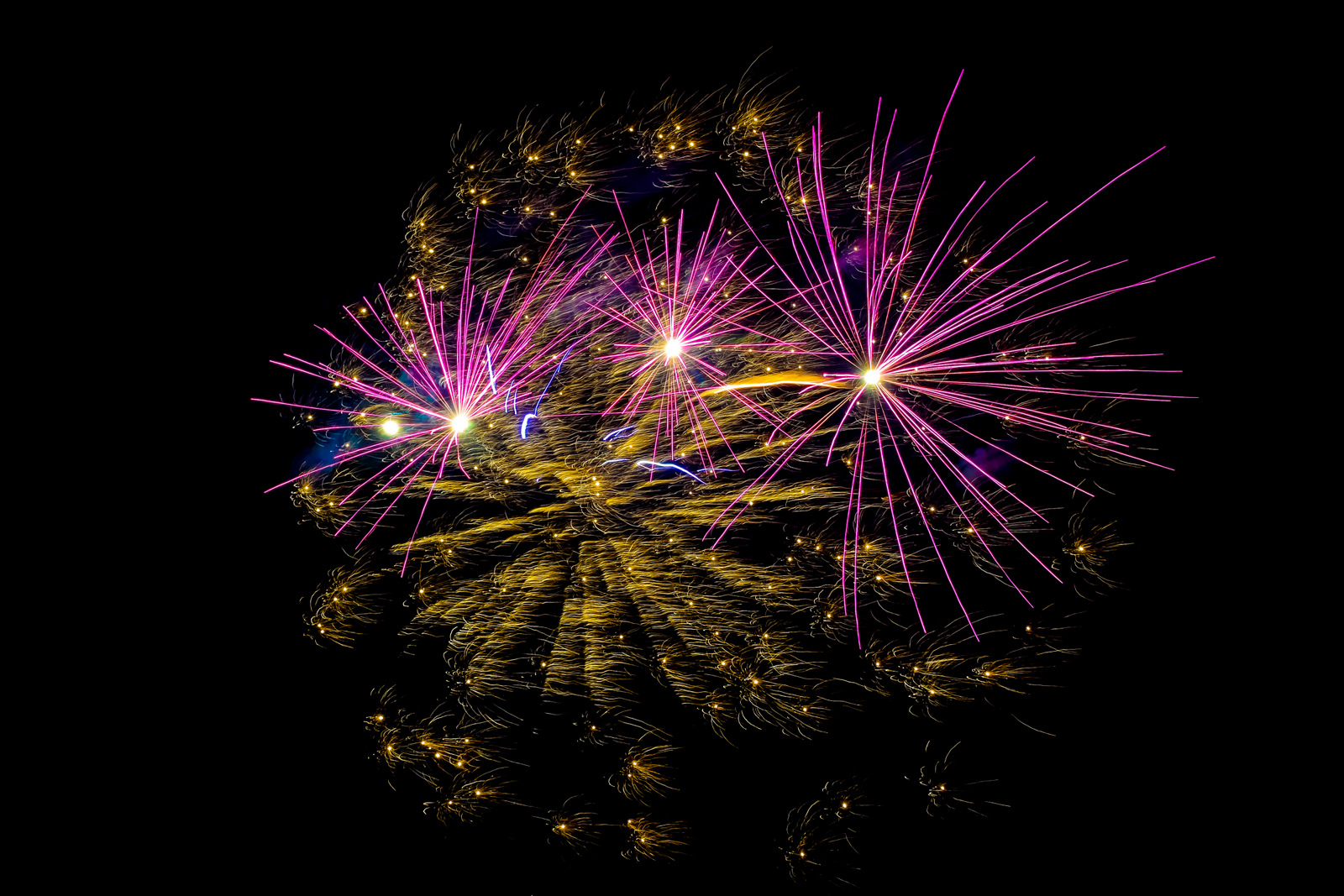 Just as before, the red and blue forms the purple surrounded by little golden ones…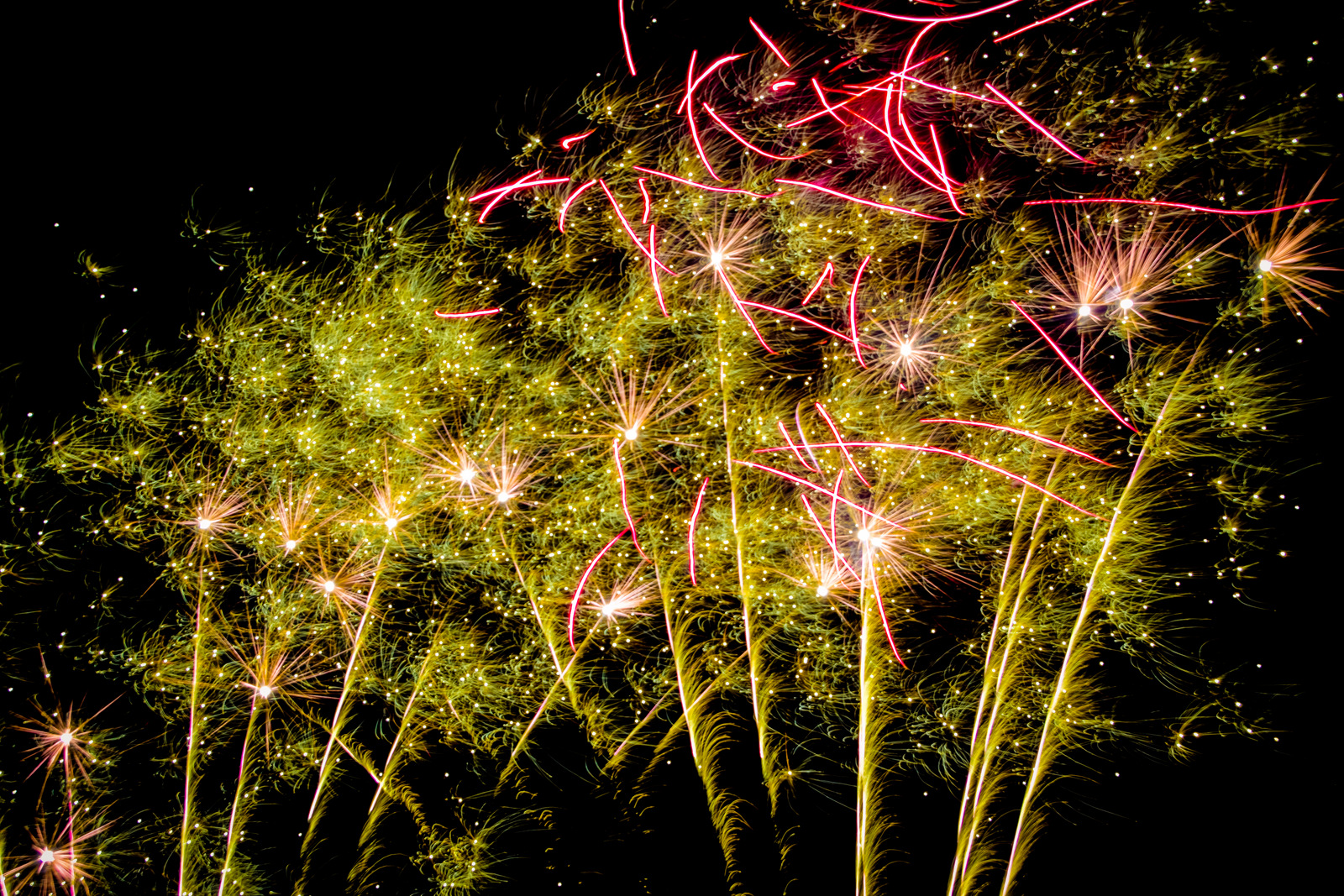 Which prepares for them to take centrestage amidst red streaks that probably doesn't represent The Flash.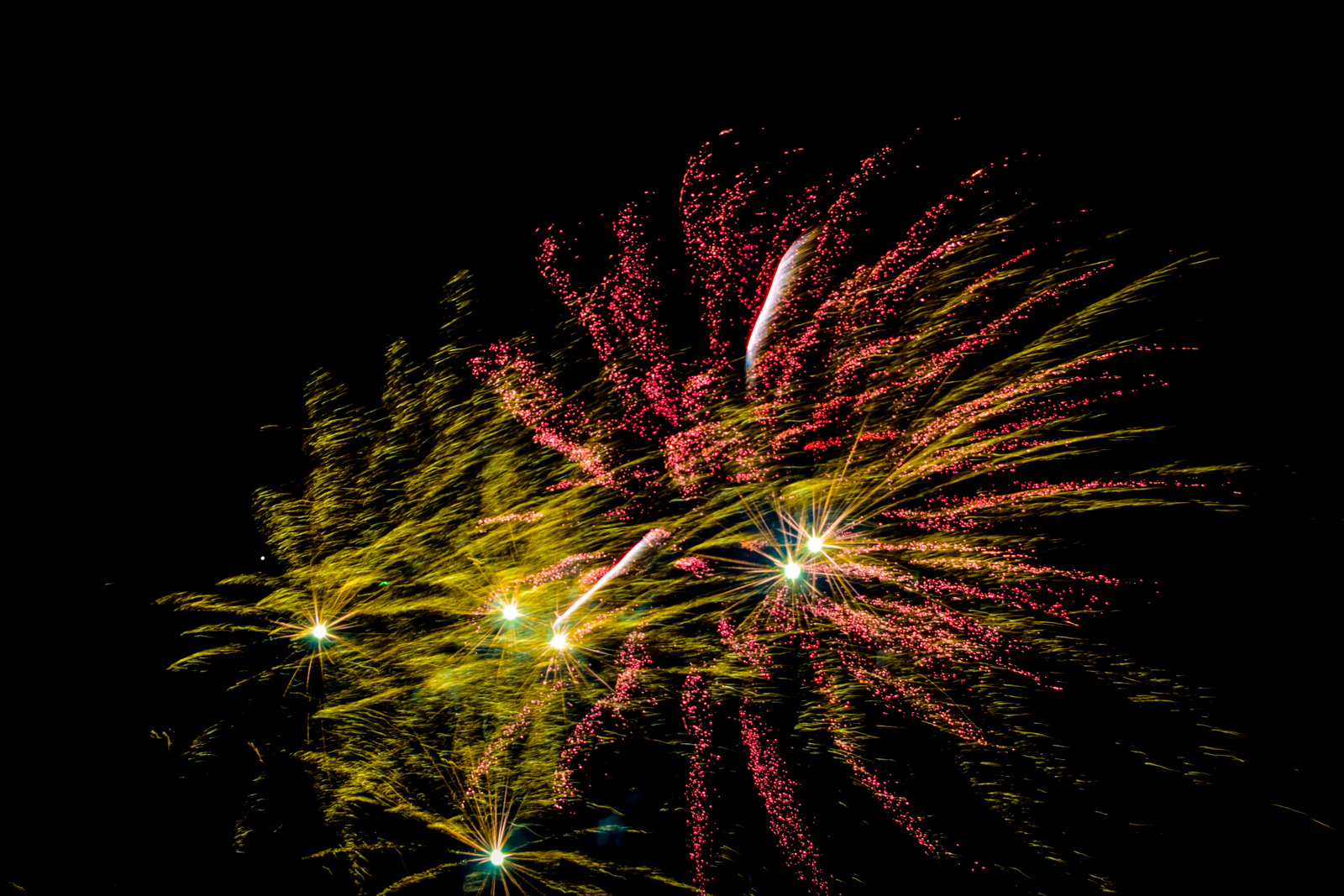 As the golden flowers continue their period of fame, there's some red glitter that joins in to bring a pretty red glitter flower.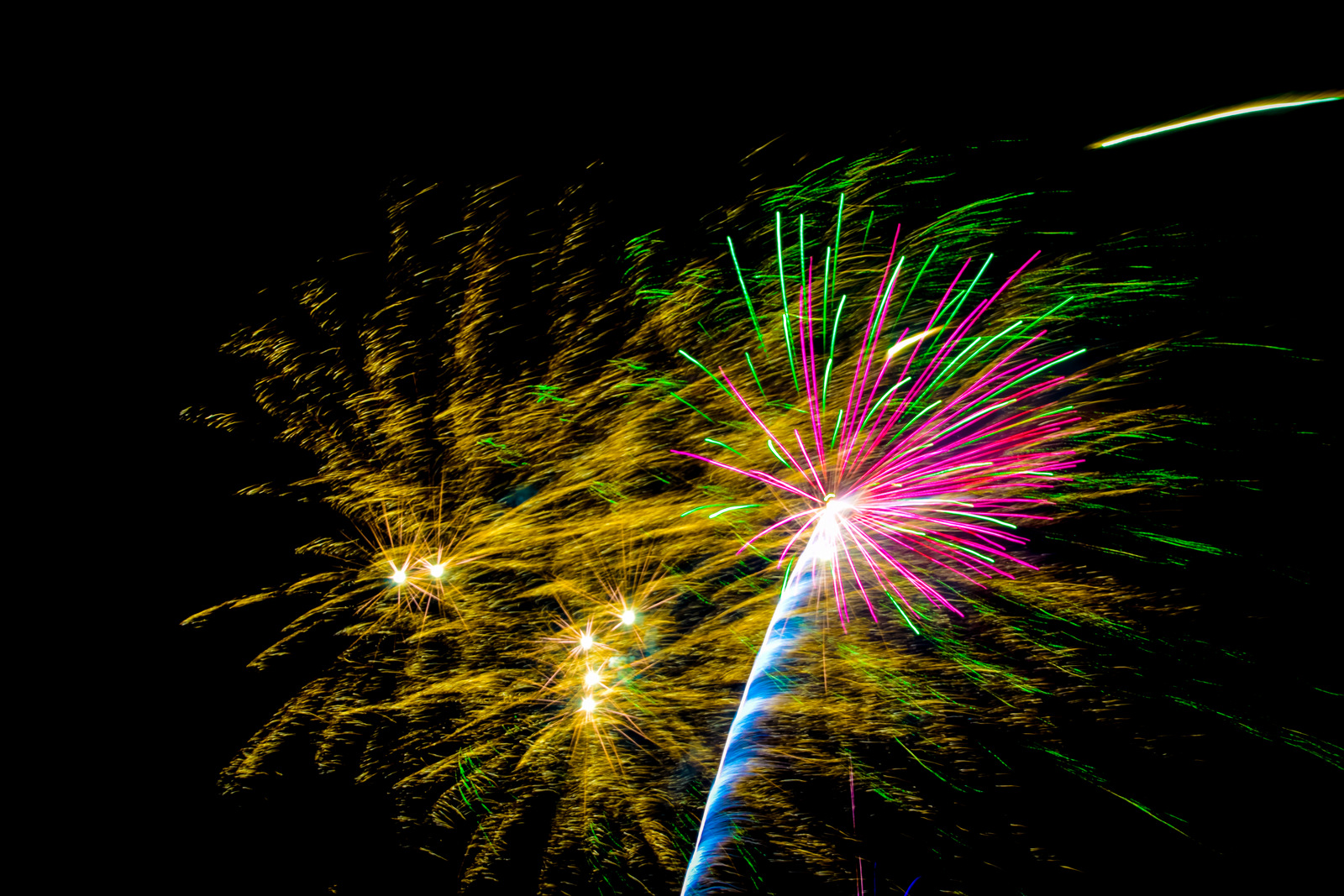 A sky blue streak interferes to turn the yellow into green and the red into magenta? (seems more like pink though)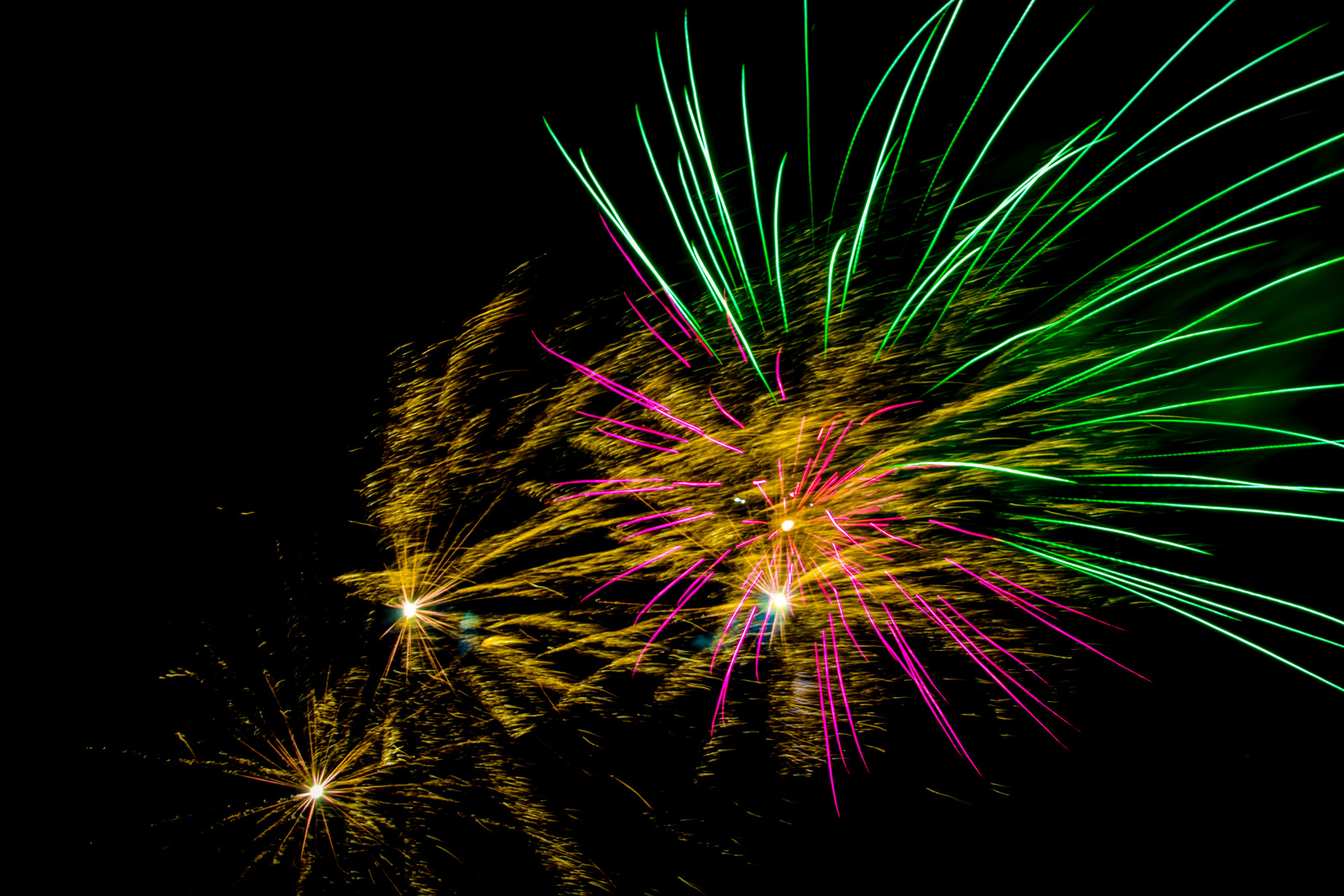 Which gradually evolves into the green and pink/magenta flowers as the golden flowers gradually fade away. But hang on… there's some blue left.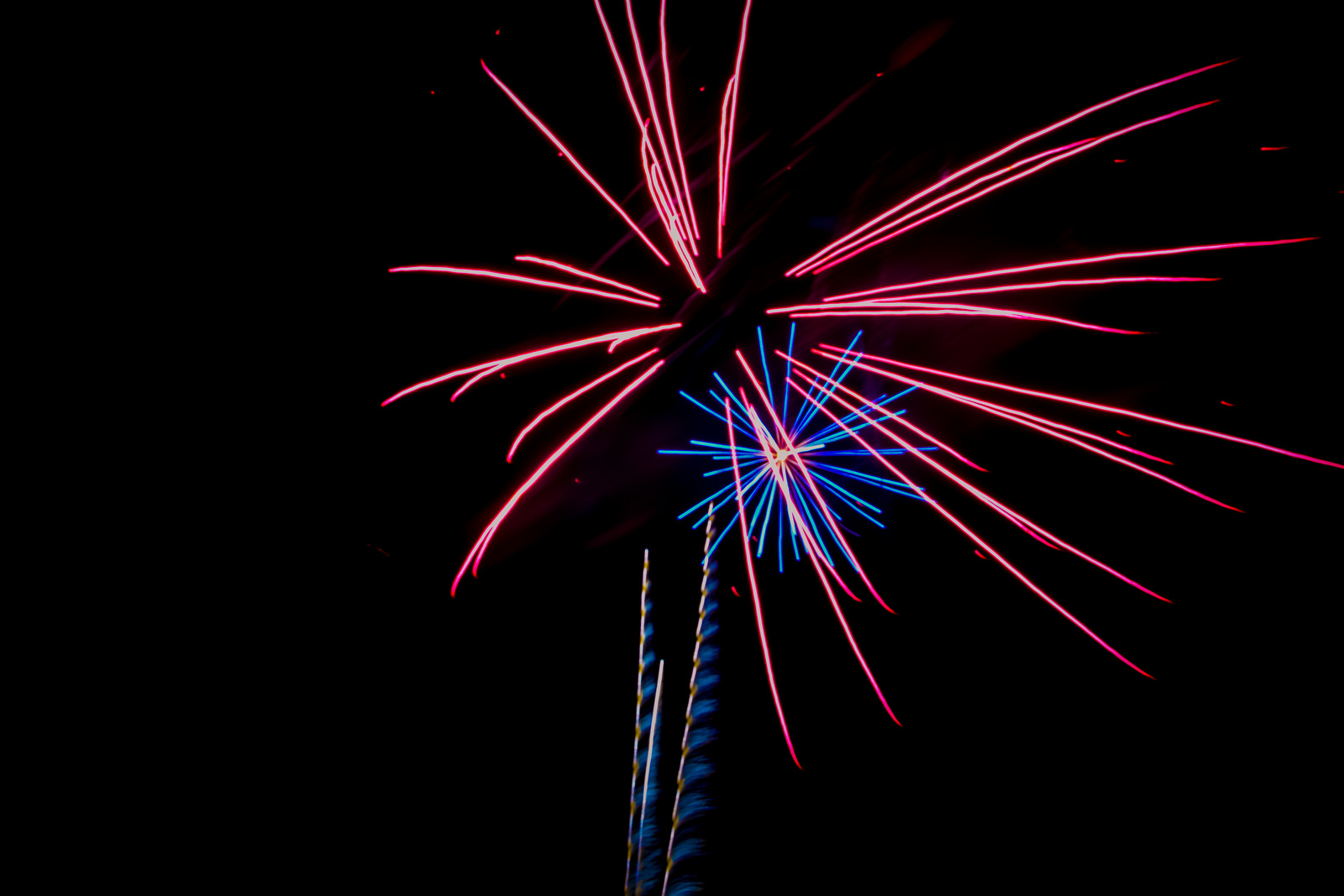 The little blue came as a result of the little remnants from before while the magenta dissipates and looks red again… How strange! But there's more blue coming up!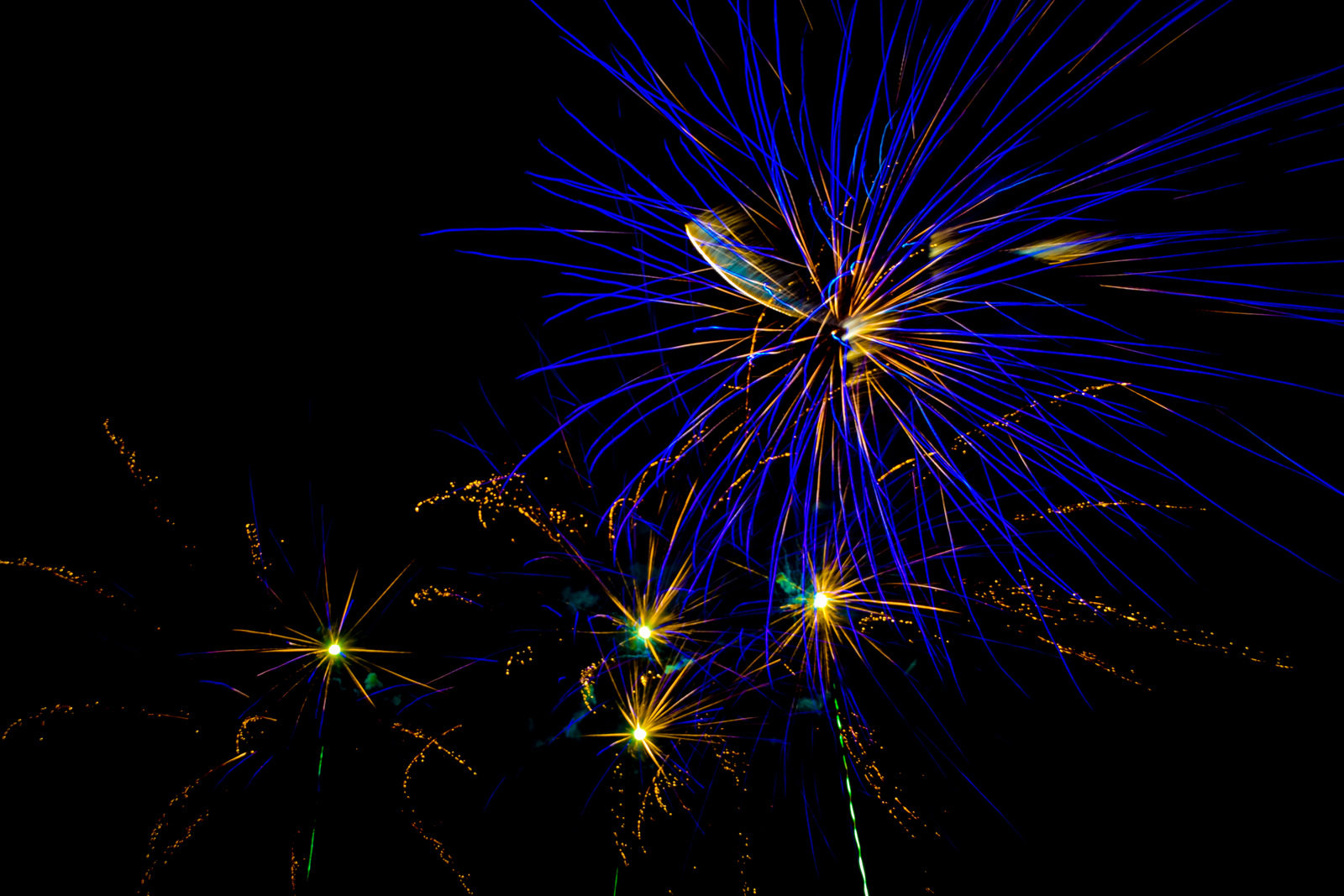 Blue is back! Accompanied by little green ones.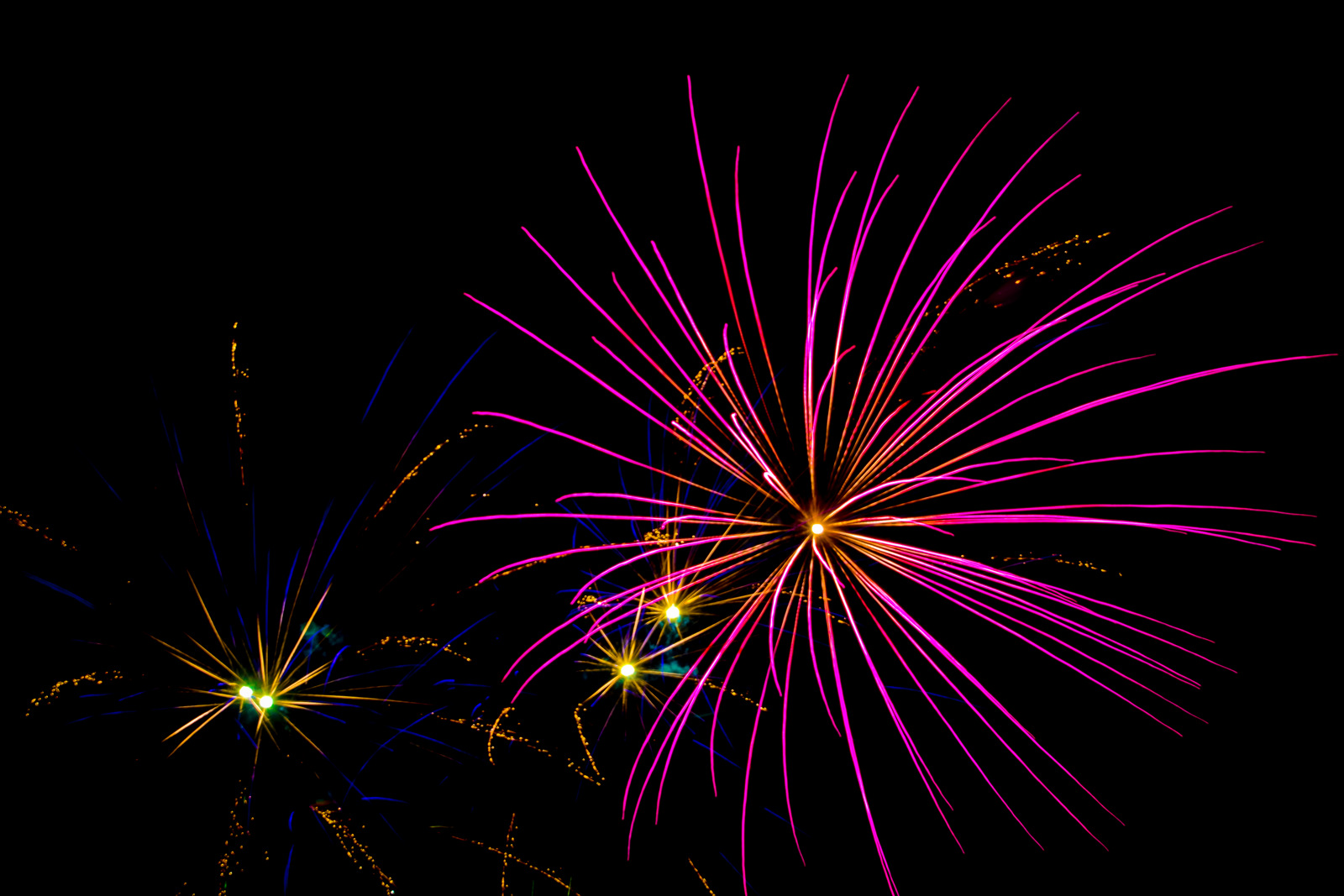 Blue's going away again but I'm sure it'll be back again as the Pink flower springs out without any hint from before.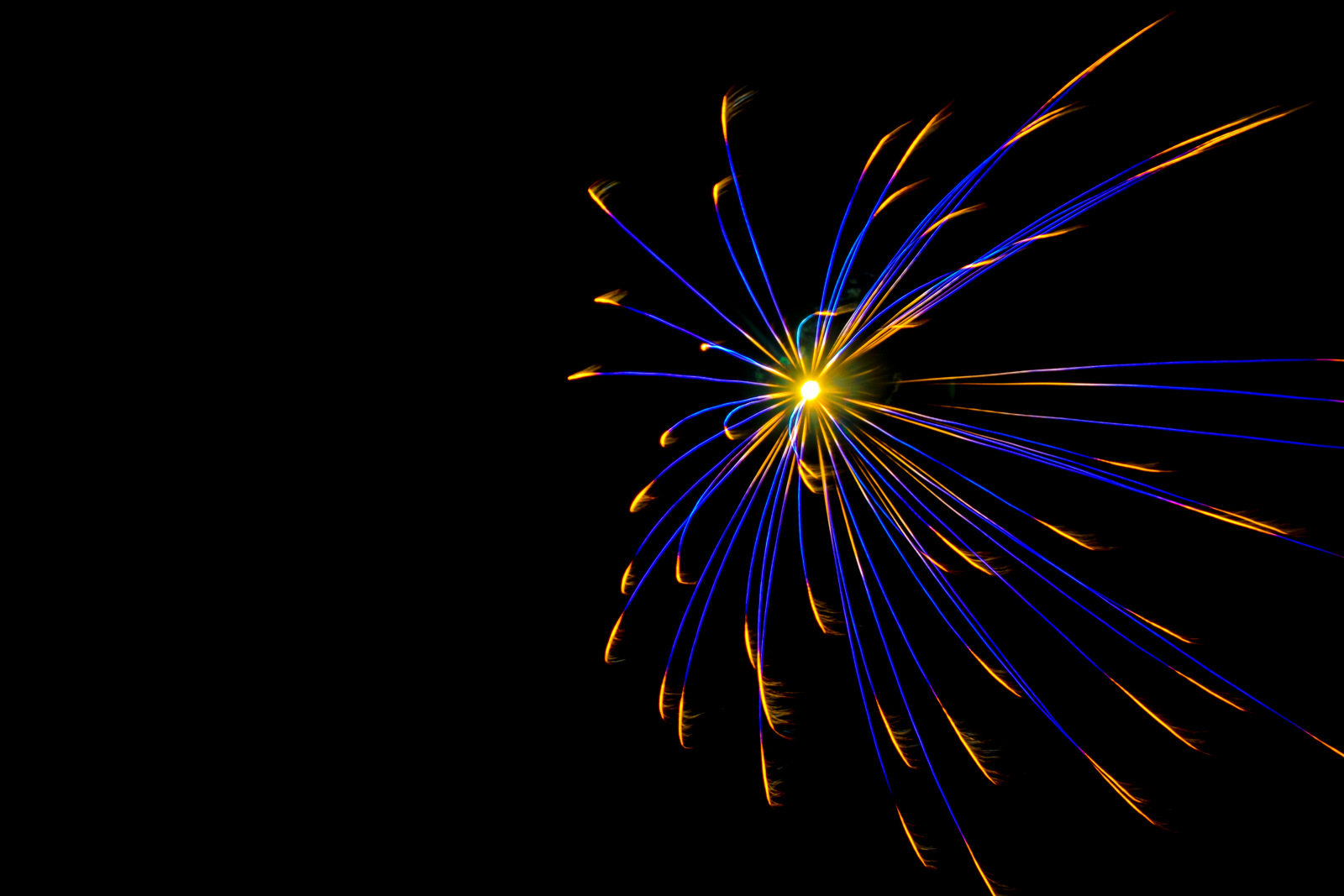 Blue is hungry for the limelight of course, so it returns with golden petals!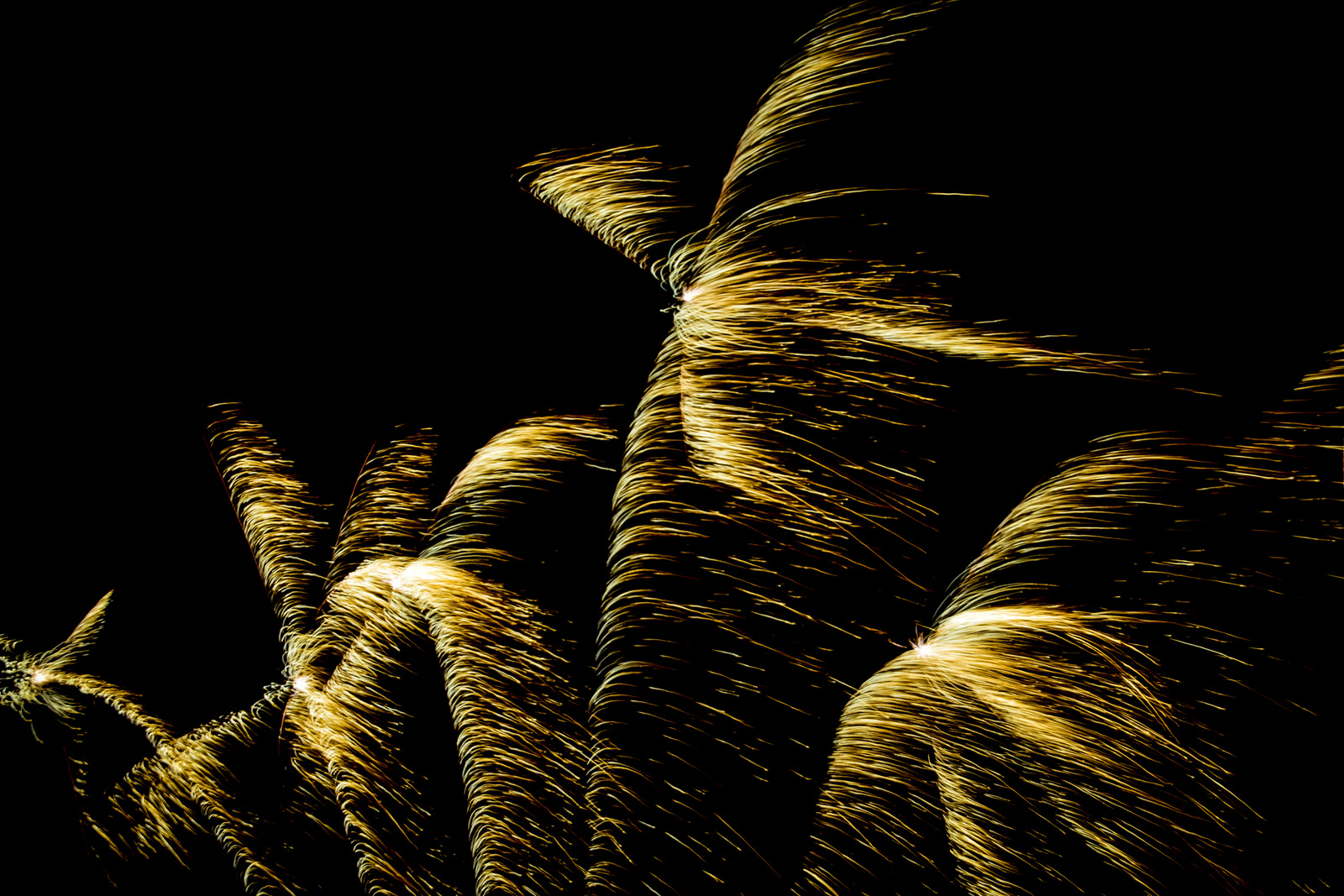 The golden sparkles signal a change in story because all the flowers are going to start coming back again!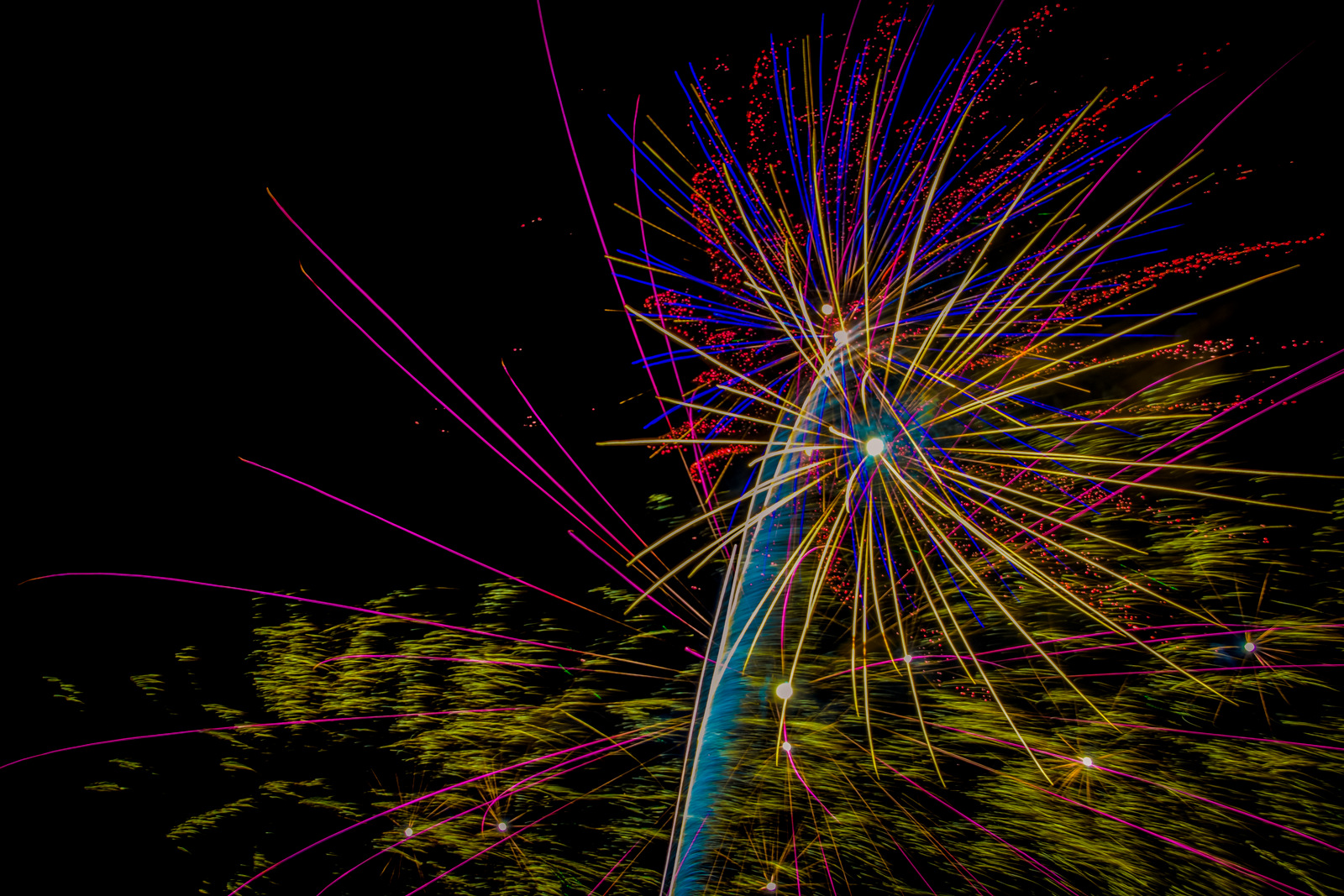 Blue, Pink and Golden all join up, accompanied by the red glitter and golden sparkles but it isn't fully bloomy yet…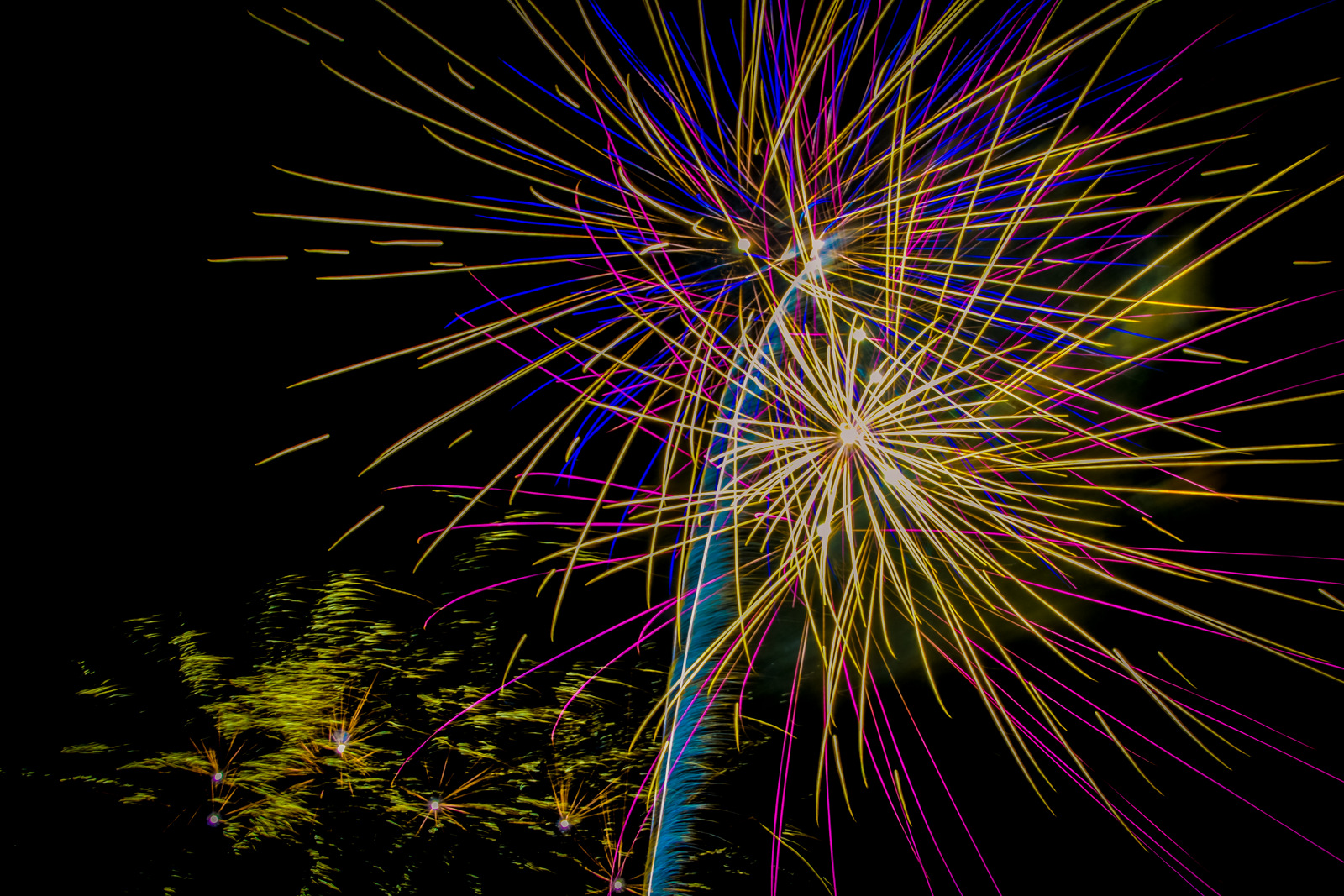 The pick of the bunch because Blue, Pink and Golden have bloomed beautifully as it prepares for the final burst of all colours!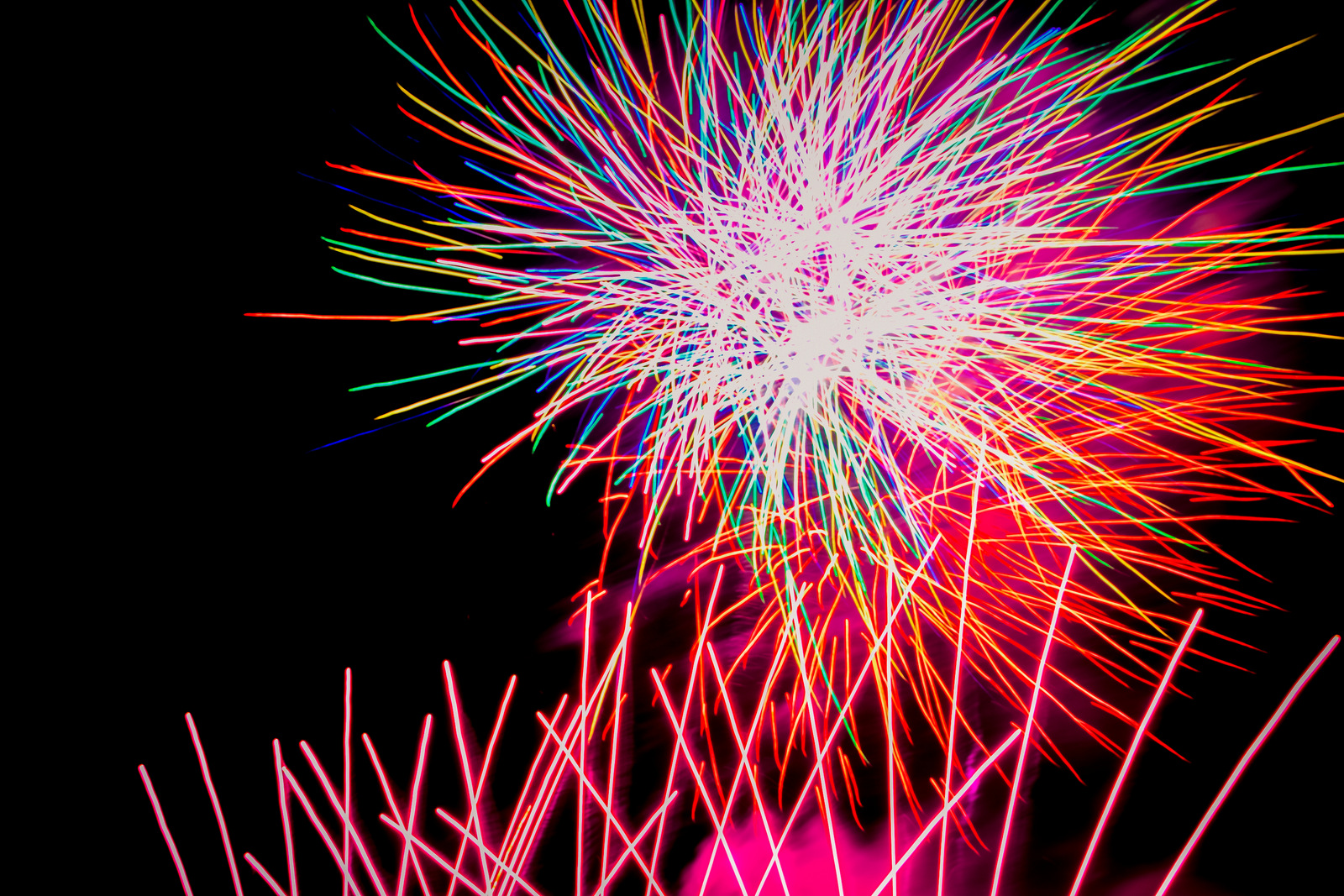 The final burst of all the fireworks' colours that probably has all of ROYGBIV that's supported by the glowing red streaks.
Officially the final act but there was just one more that signalled the start of the bonfire!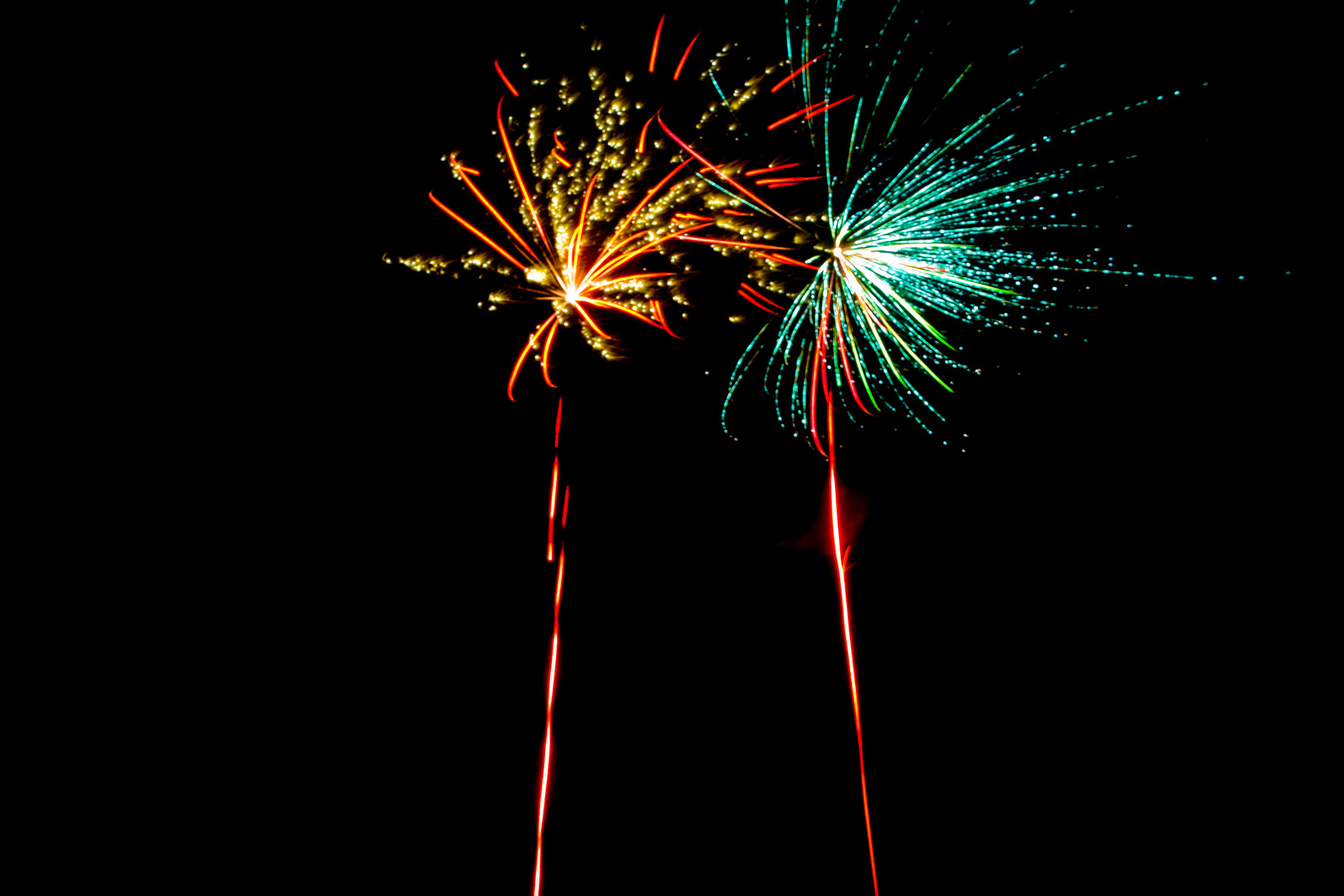 The fiery orange and glittery green flowers to spark off the bonfire!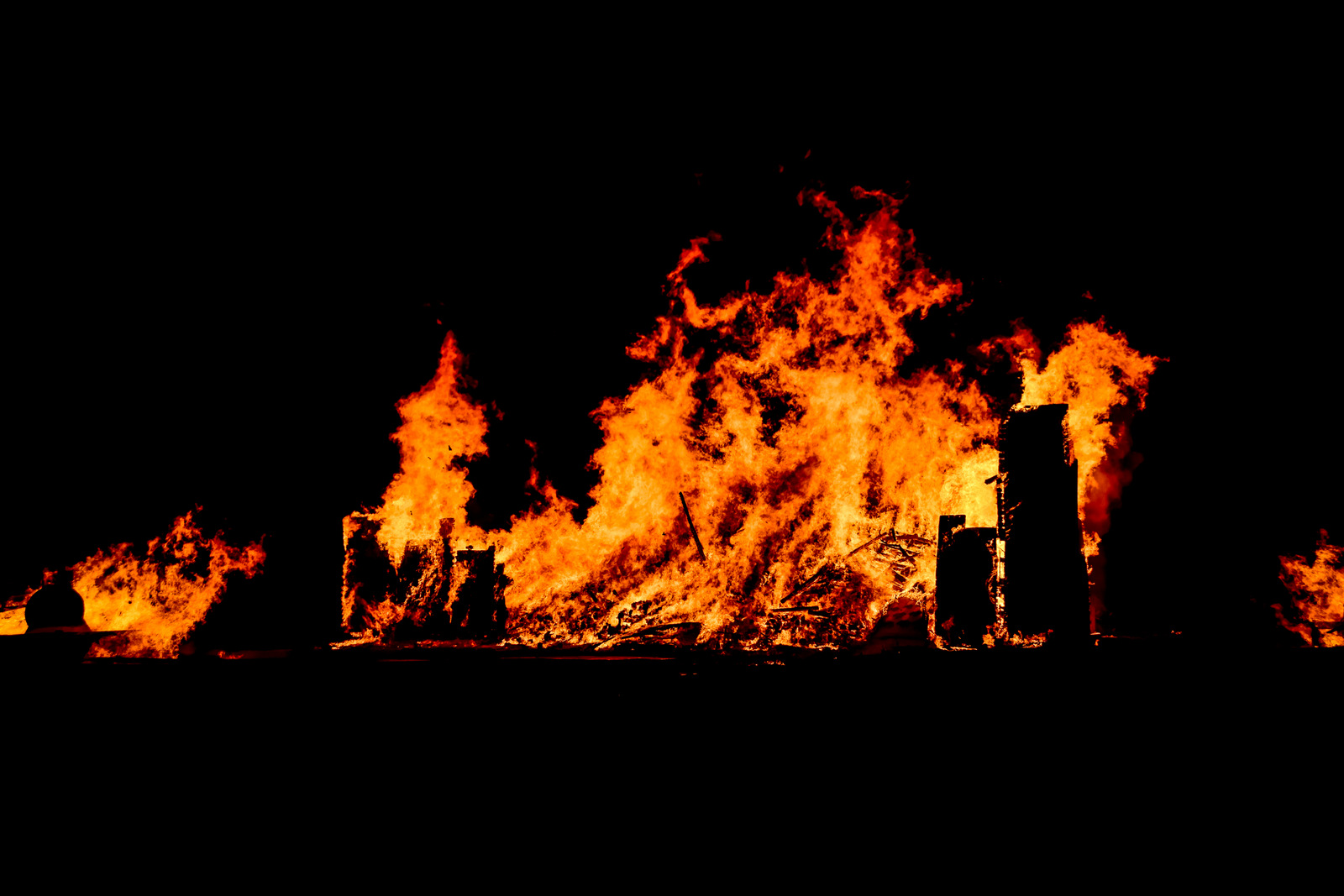 And with that… the bonfire ignited as the circus started burning down…
The lack of music takes away a lot of the drama fireworks display and I didn't exactly write the best of flower stories but still sorting out the photos and admiring the fireworks again brought a smile to my face tonight. Can't believe that took the whole night!
Still nursing a sore throat and my voice is still not anywhere closer to coming back just yet so I'd better head for a rest now.
I'm hoping to get started on the backlog of my September road trip in the next post and in amongst that, you might get to see some Christmas lights!
Until then, take care and God bless! 🌈
Ben