Hi everyone,
It's been quite a busy week at the International Office this week as we began welcoming the new batch of ambassadors in for their first blogging "assignment". It was good to see the many new faces and some people were even in more than once because they were doing campus tours as well. Things at work have been busy too but I'm glad to be back in the office after spending most of the last week stuck at home trying to get better from this annoying cough I've had since Bonfire Night.
Anyway, that's not what I'm here for so let's get back to the main thing.
Part 2 of my Roadtrip Reflections from September brings us to a port city in the North of Germany called Hamburg. What surprised me most was that it's actually the 2nd largest German city, after Berlin. Always thought that #2 spot belonged to Munich. It being a port city also makes it similar to Singapore in some ways, such as it being a major hub as well as a financial centre. One understated fact is how many bridges Hamburg has! It's got well over 2000 bridges, more than even Venice or Amsterdam, which are both famous for their bridges over canals.
The route from Berlin to Hamburg by car is usually just under 3 hours via the A24. It's actually faster by the ICE train i.e. about 1 hour 45 minutes. It took us much longer that day because the northern part of Germany was hit by Windstorm Sebastian and storm Xavier. Winds were up to 150km/h and the local authorities had issued a public service warning to tell people to stay indoors as much as possible. For us, we didn't have a choice since we were already on the road. So I had to drive really slowly. The super strong winds ravaging the A24 were frightening, to say the least. Our Ford Kuga felt like it was being shaken all the time. A few times it felt like the wind was going to take the car for a flight so thank God we stayed we didn't fly off the A24.
We eventually got to Hamburg safely so we had some time to go out an about for a little while.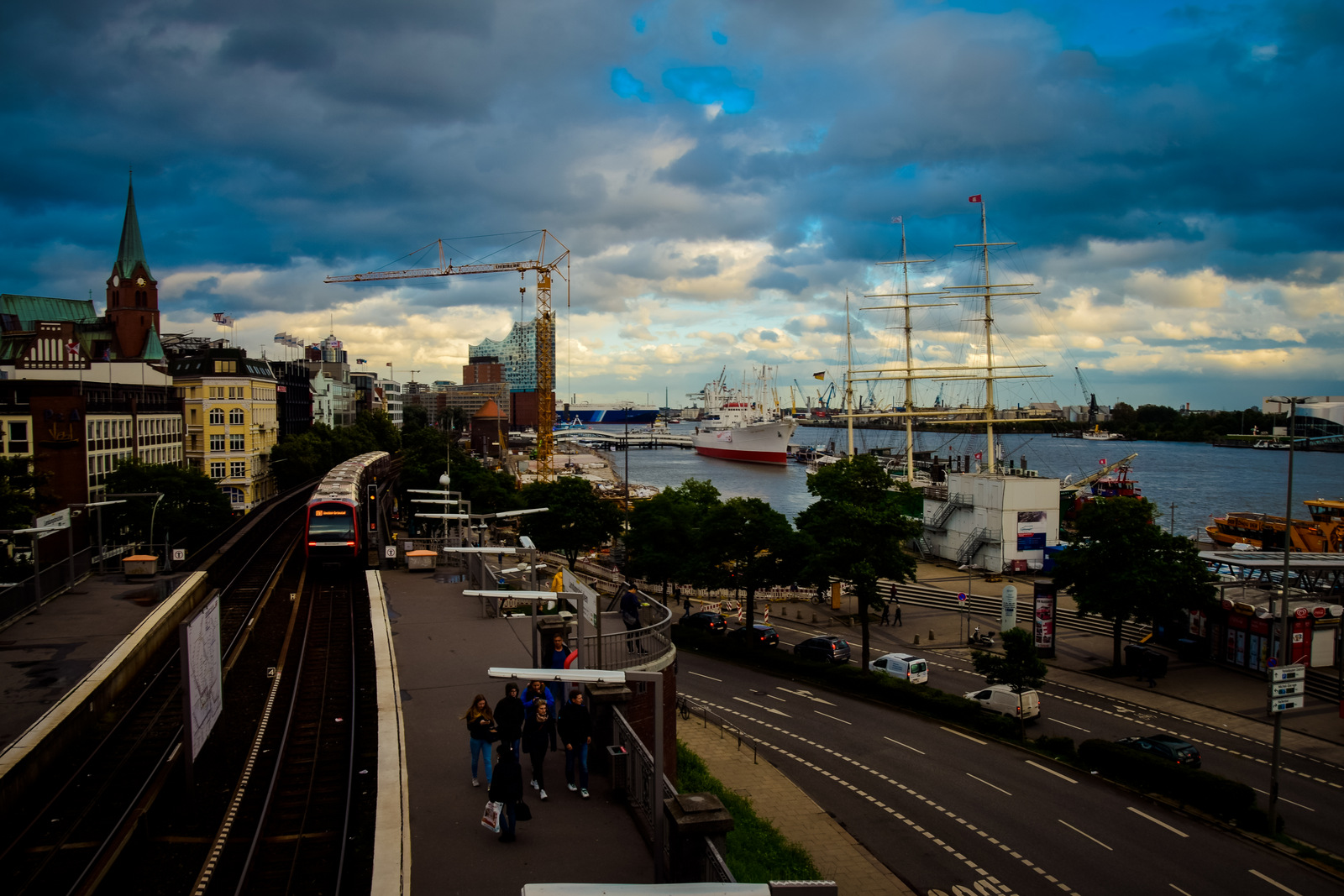 This view is from the Stintfang Observation Deck looking towards the Elbpromenade.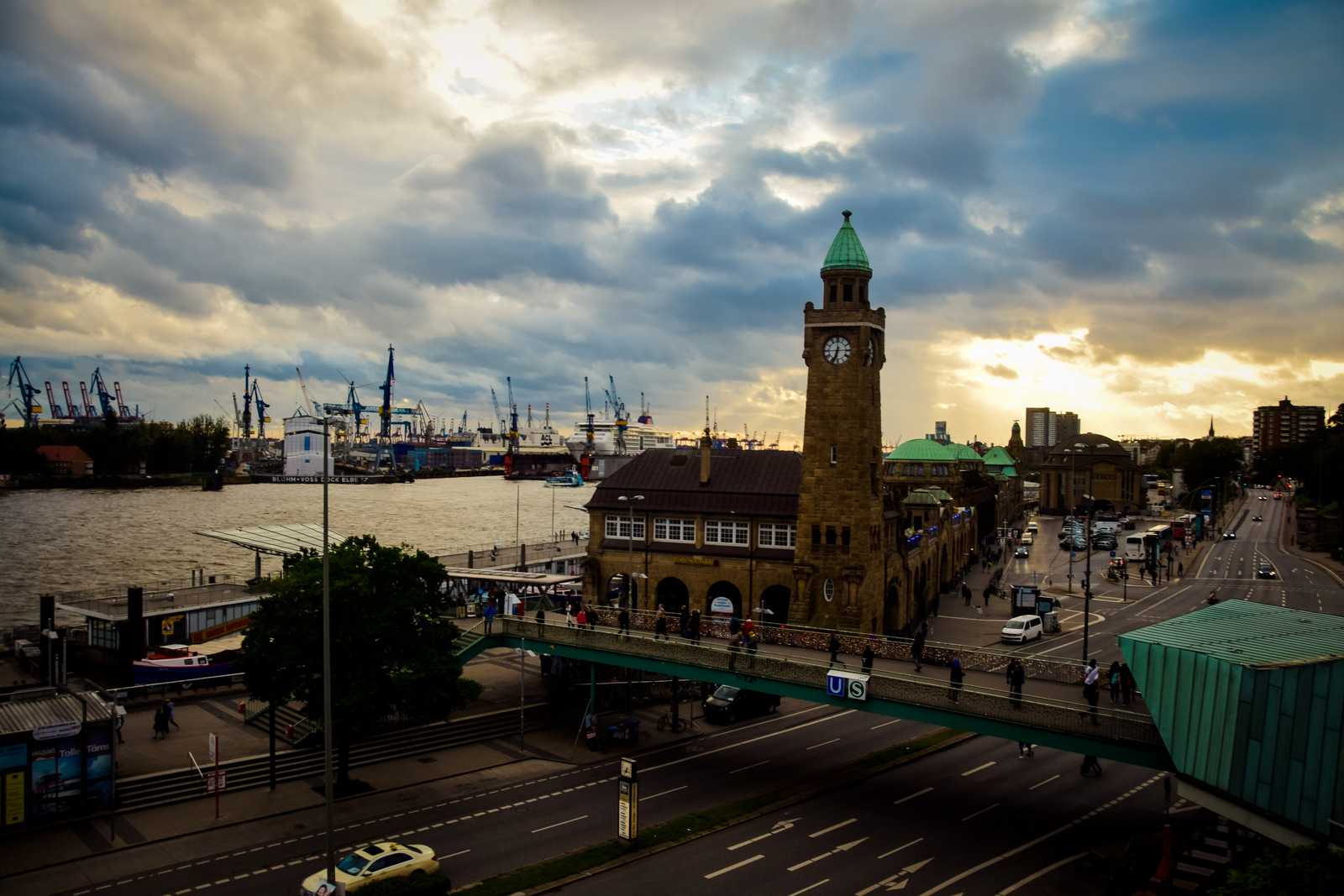 Still on the Stintfang Observation Deck, this view looks towards the other side where the St. Pauli Elbtunnel is. Across the Norderelbe, you'll see a part of port operations at the Port of Hamburg.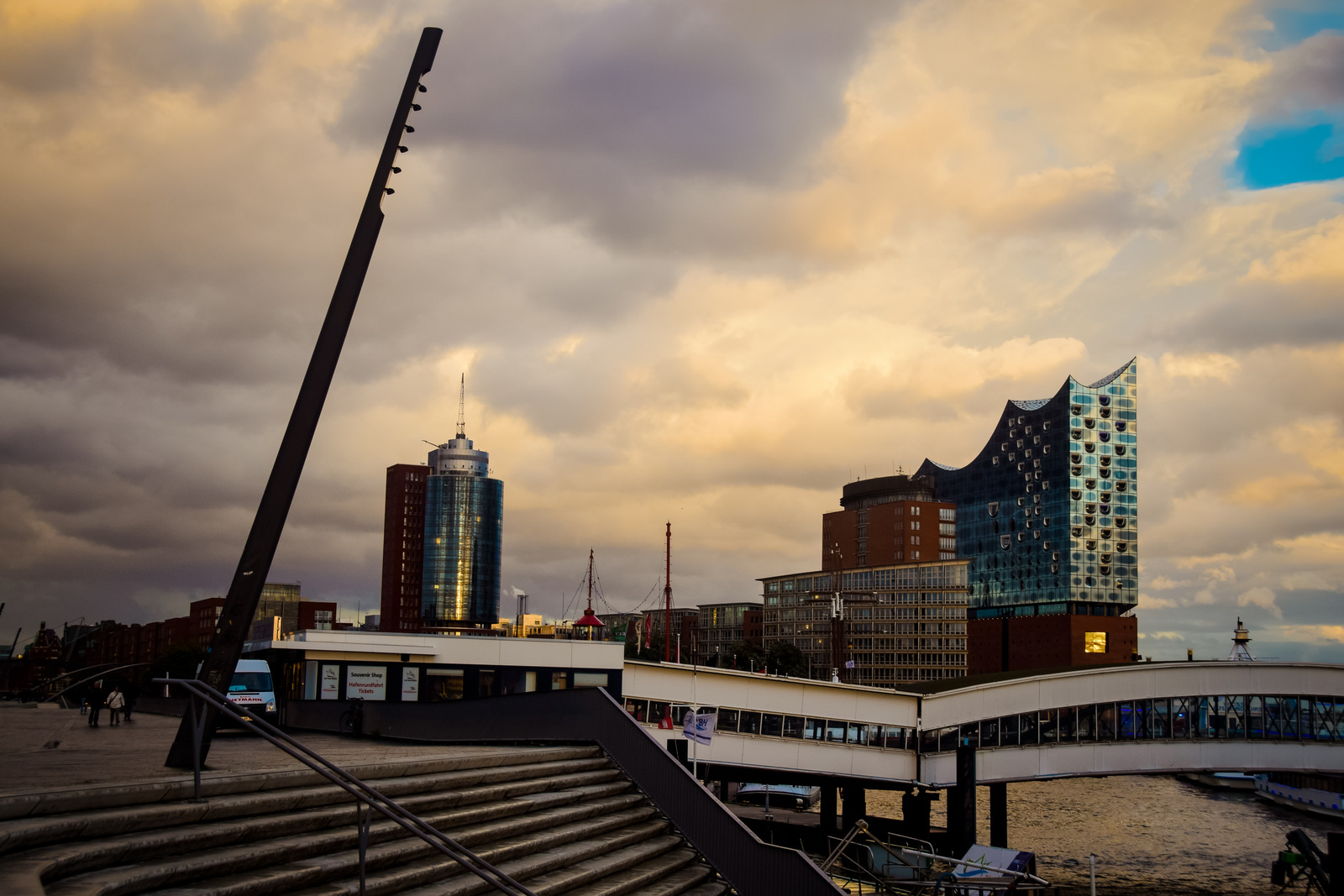 The strong winds continued but that didn't stop us from walking over to the Elbpromenade. From here you'll be able to see the very distinct "Elphi", officially the Elbphilharmonie, the concert hall in the HafenCity part of Hamburg. Concert Halls like these are most fascinating because they're a work of art that showcases art both in their interior and their exterior. It's said to have one of the best acoustics in the world. Wonder how it compares to our Esplanade, Theatres on the Bay?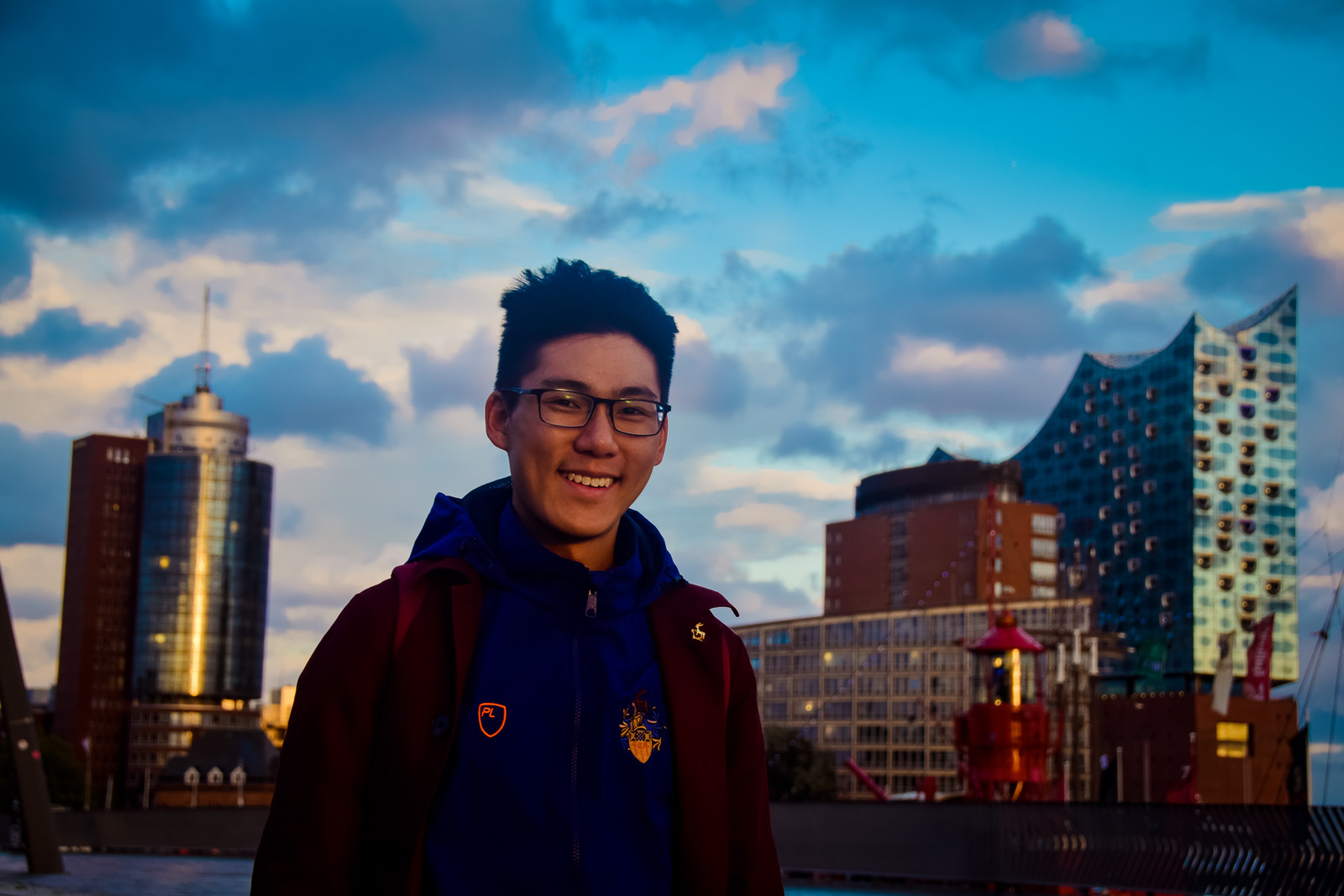 My hair usually isn't like that but thanks to the strong winds, it's blown all the way up as if I've got some special hairstyling, which I've never been a big fan of anyway. That was it for the first day because you probably would've noticed that the sun was already setting by the time we started roaming around.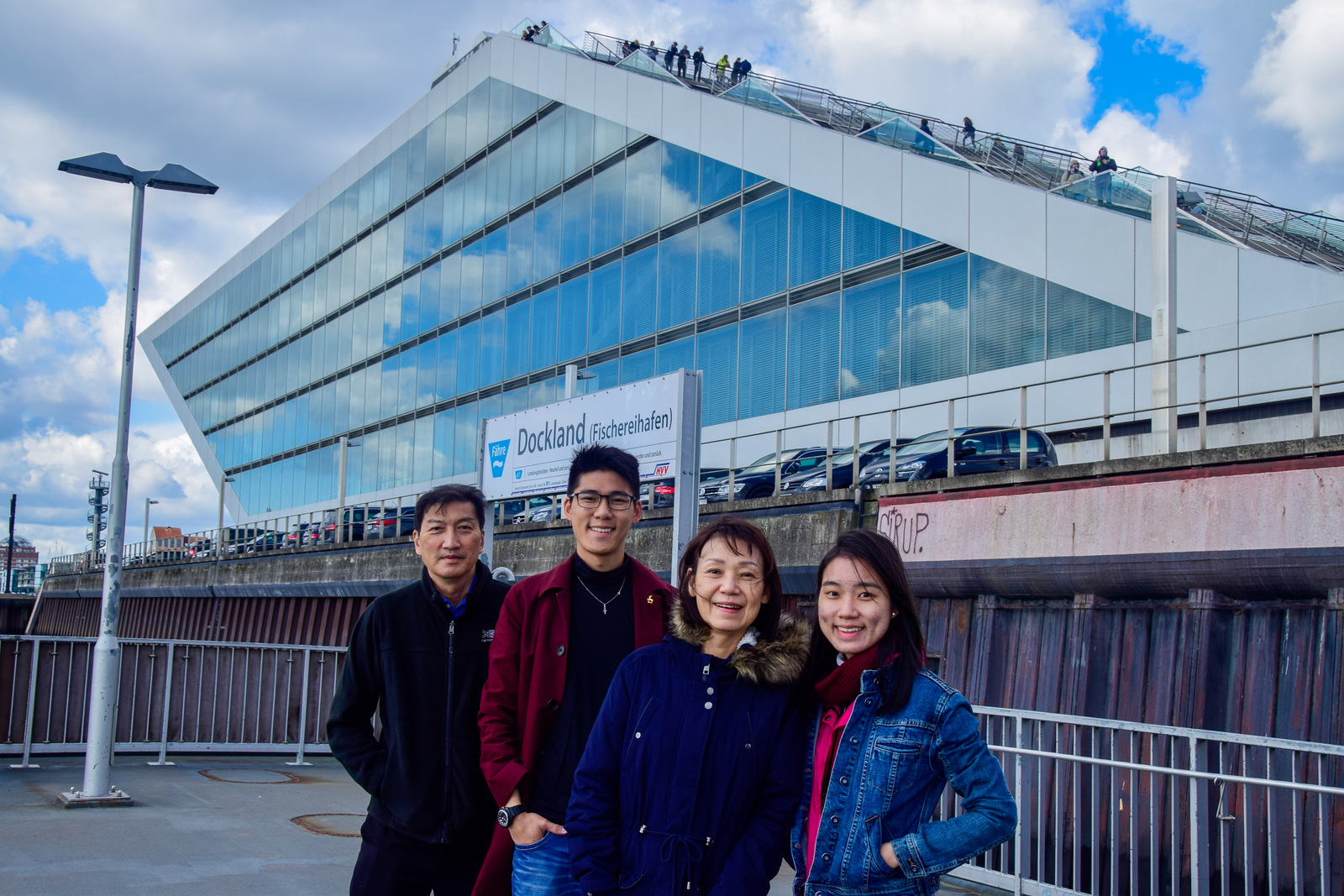 Day 2 started off with us heading to the Docklands, across from where we were the day before because there was fresh fish around the area and who could resist the lure of fresh fish? 😋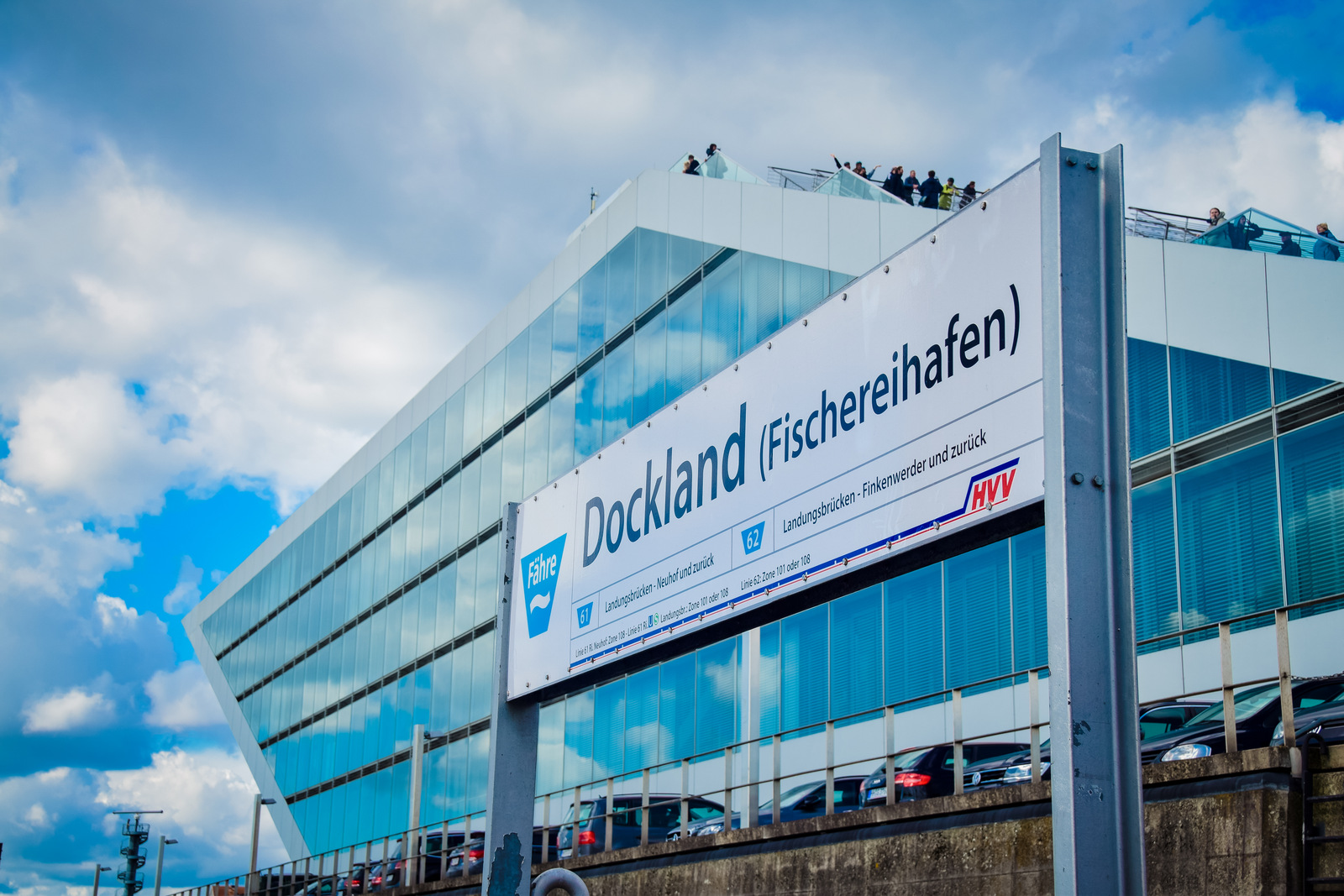 In case you were wondering, "Fischereihafen" translates to "fishing port".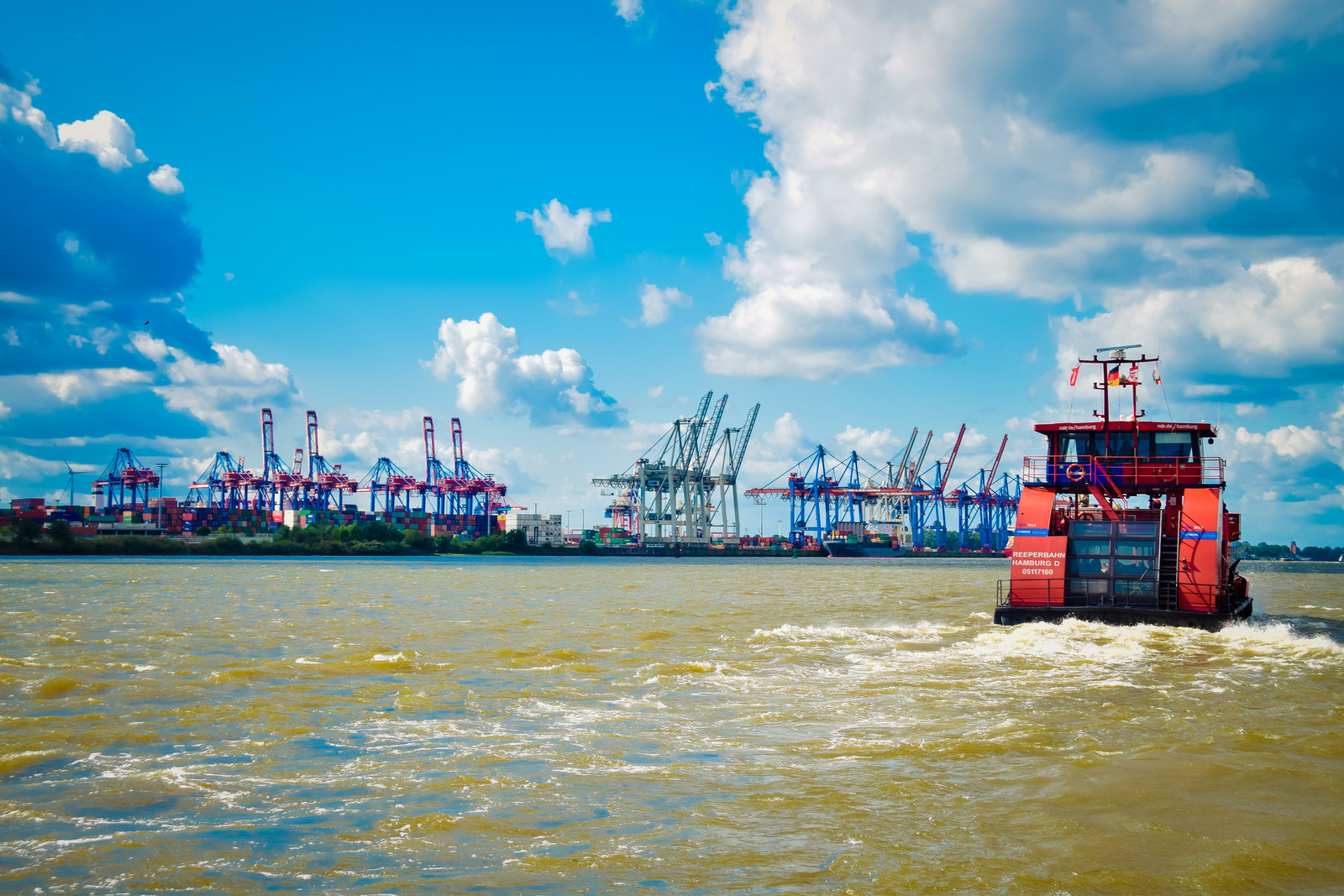 From the Docklands, you'll still see more of the port operations that were seen from the evening before, which reminded me a lot of Keppel Port around the HarbourFront area that I used to be fascinated with as a kid, when Sentosa was a welcome break.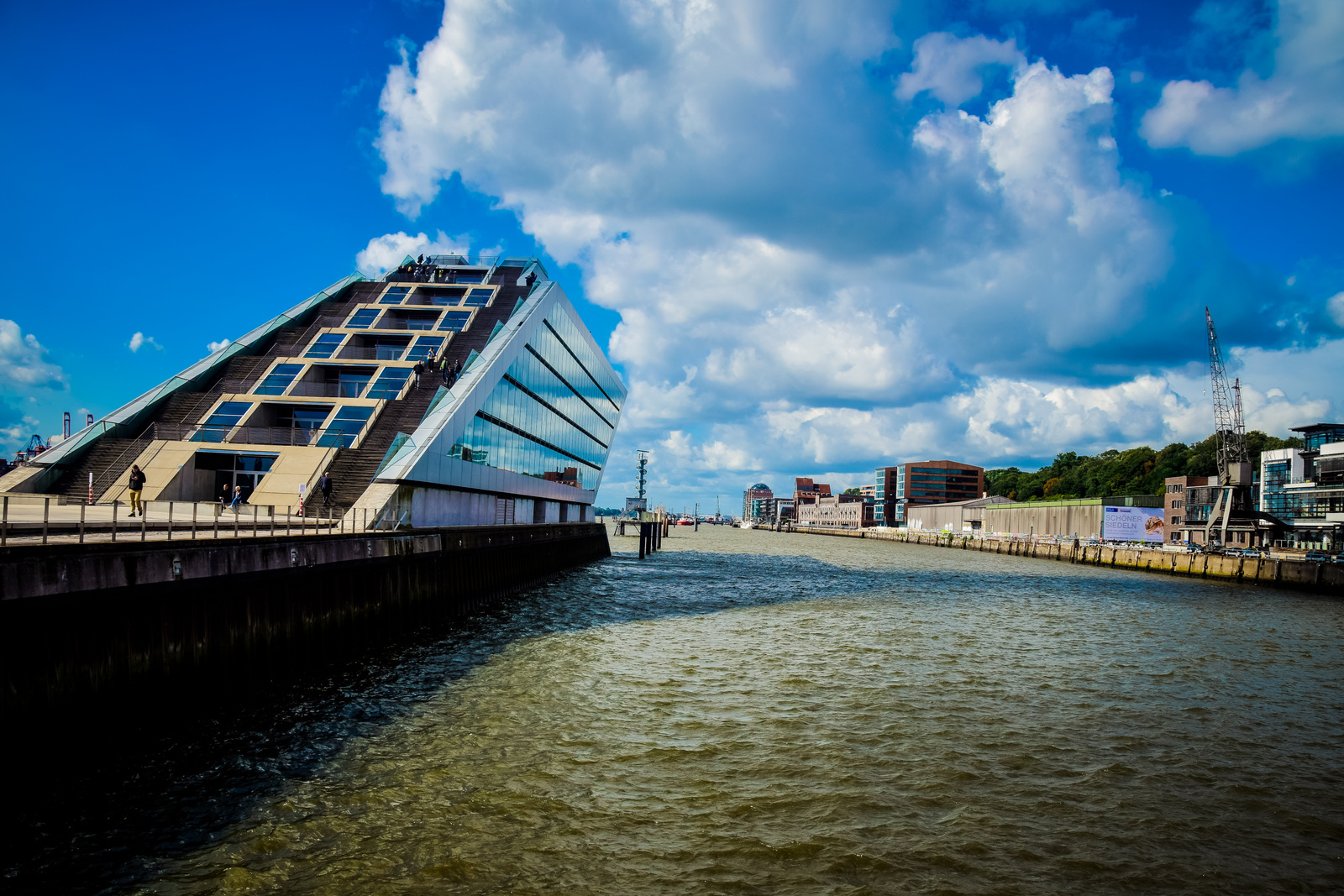 More views of the Docklands and the surrounding office buildings. I was pleased to find herring-like fishes around the area from the fish market so that was lunch all settled!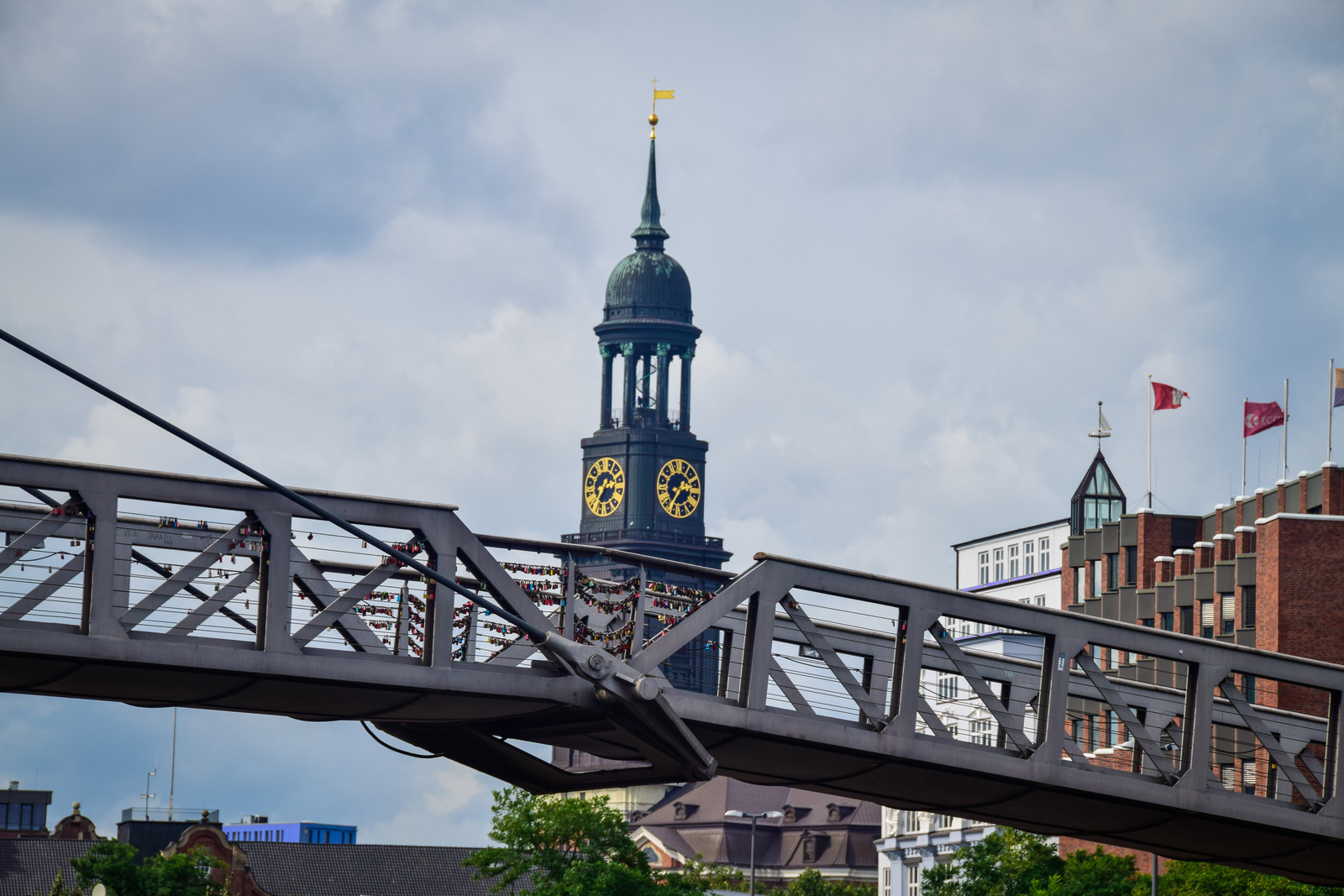 Nothing really special about this photo, except that this was one of the 2,000 over bridges that you don't really take note of in Hamburg. That's the bell tower of St Michael's Church though.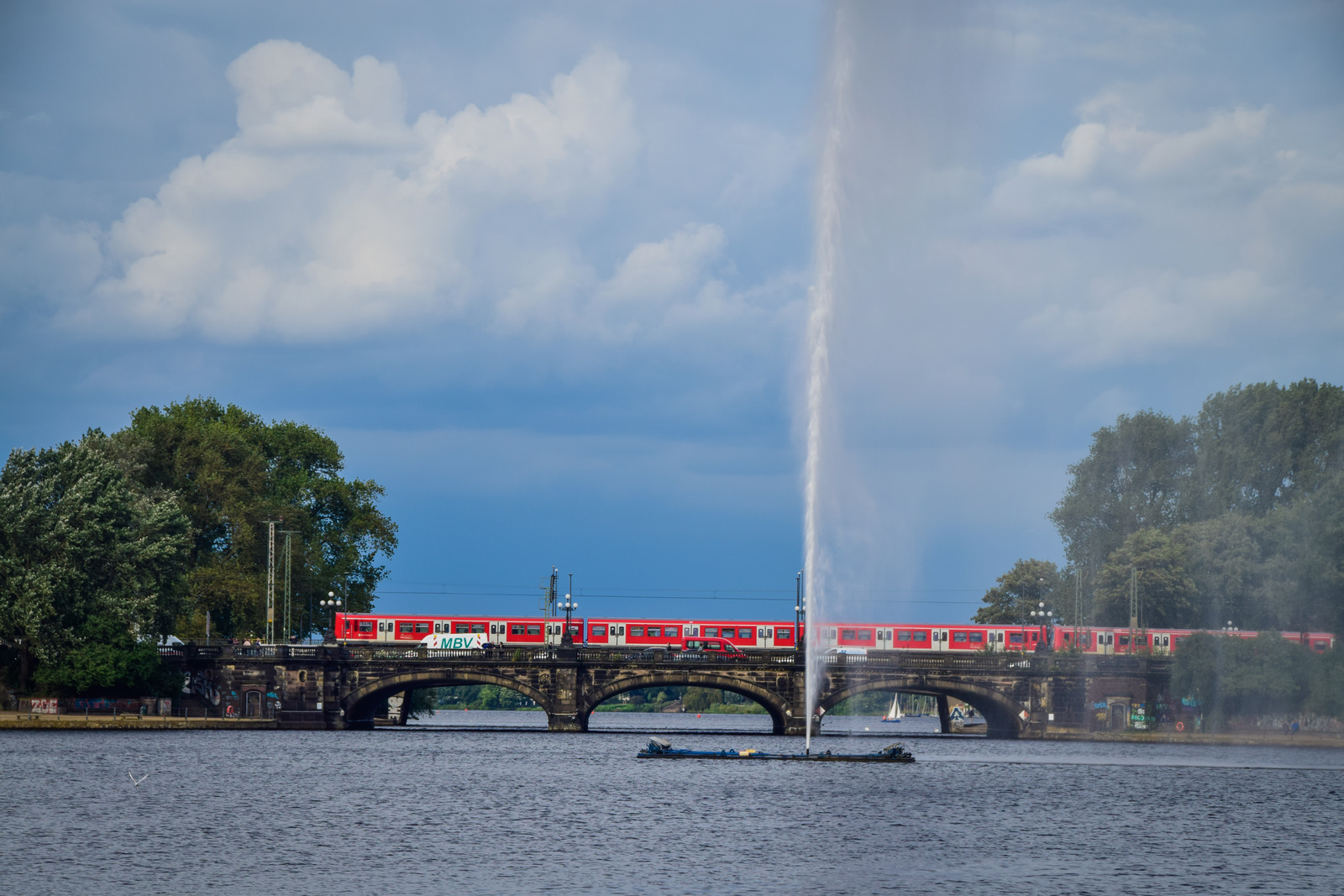 This is Binnenalster lake with the Lomardsbrücke in the background that has a section also for the trains to go over. The other side of the bridge is the Außenalster lake. So it's 2 different lakes, split up by one bridge.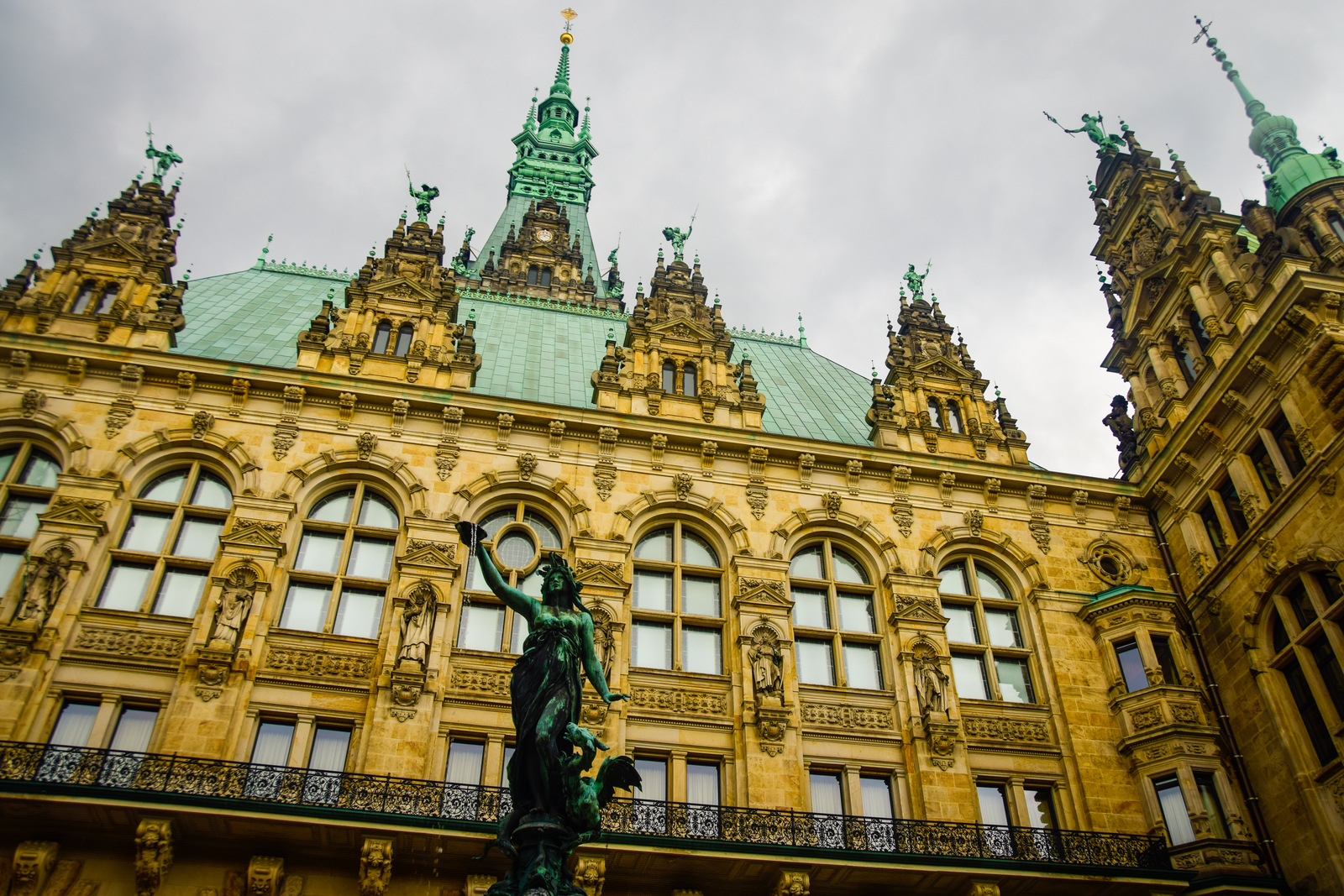 This is one small part of the huge Hamburg Rathaus (City Hall) which is among Germany's largest and is claimed to be one of the most beautiful when admired from the outside.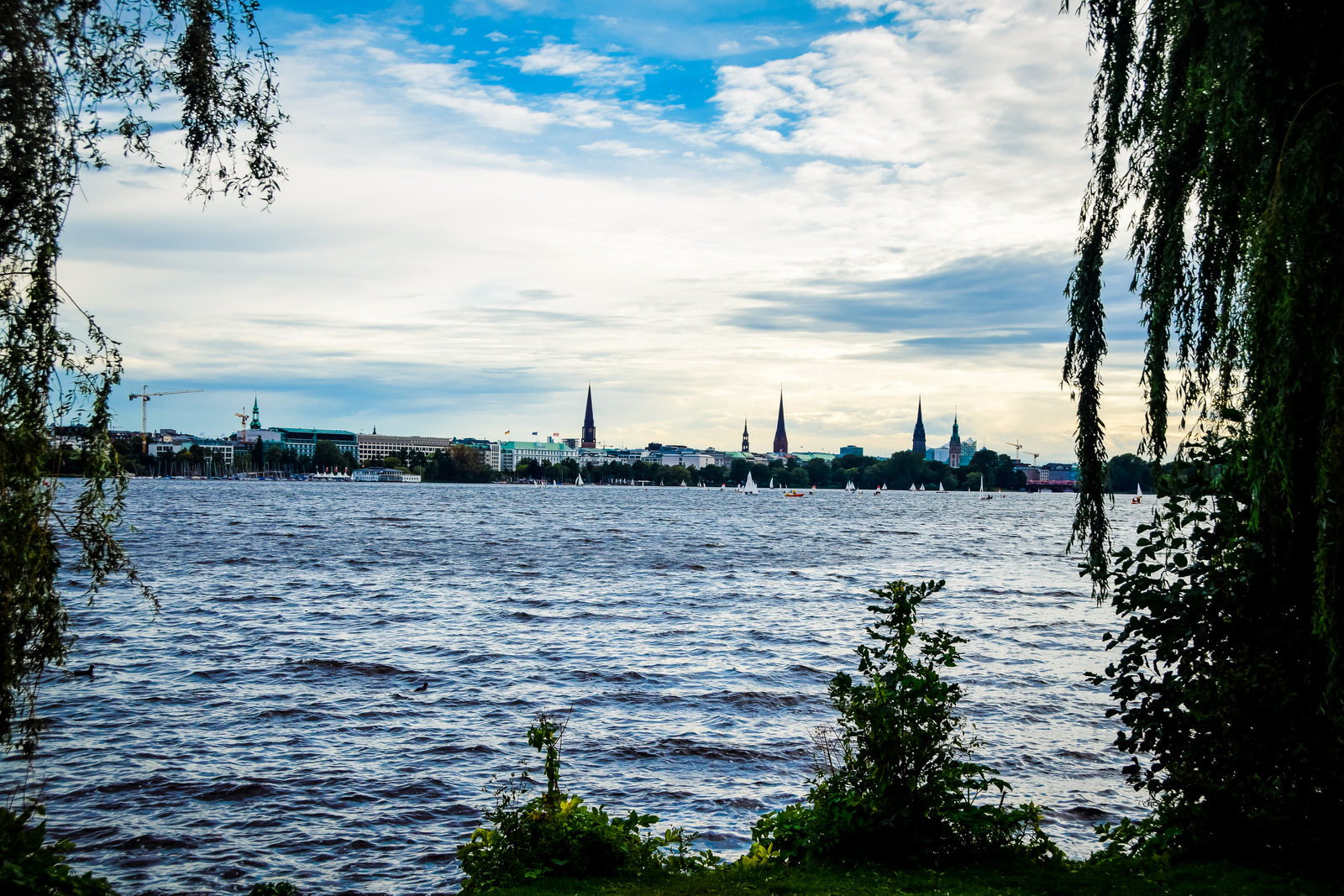 Given how popular the lakes are to the locals for watersports or just relaxing around the waters, we eventually drove to the other lake (Außenalster) that allowed us to see the city centre from another angle.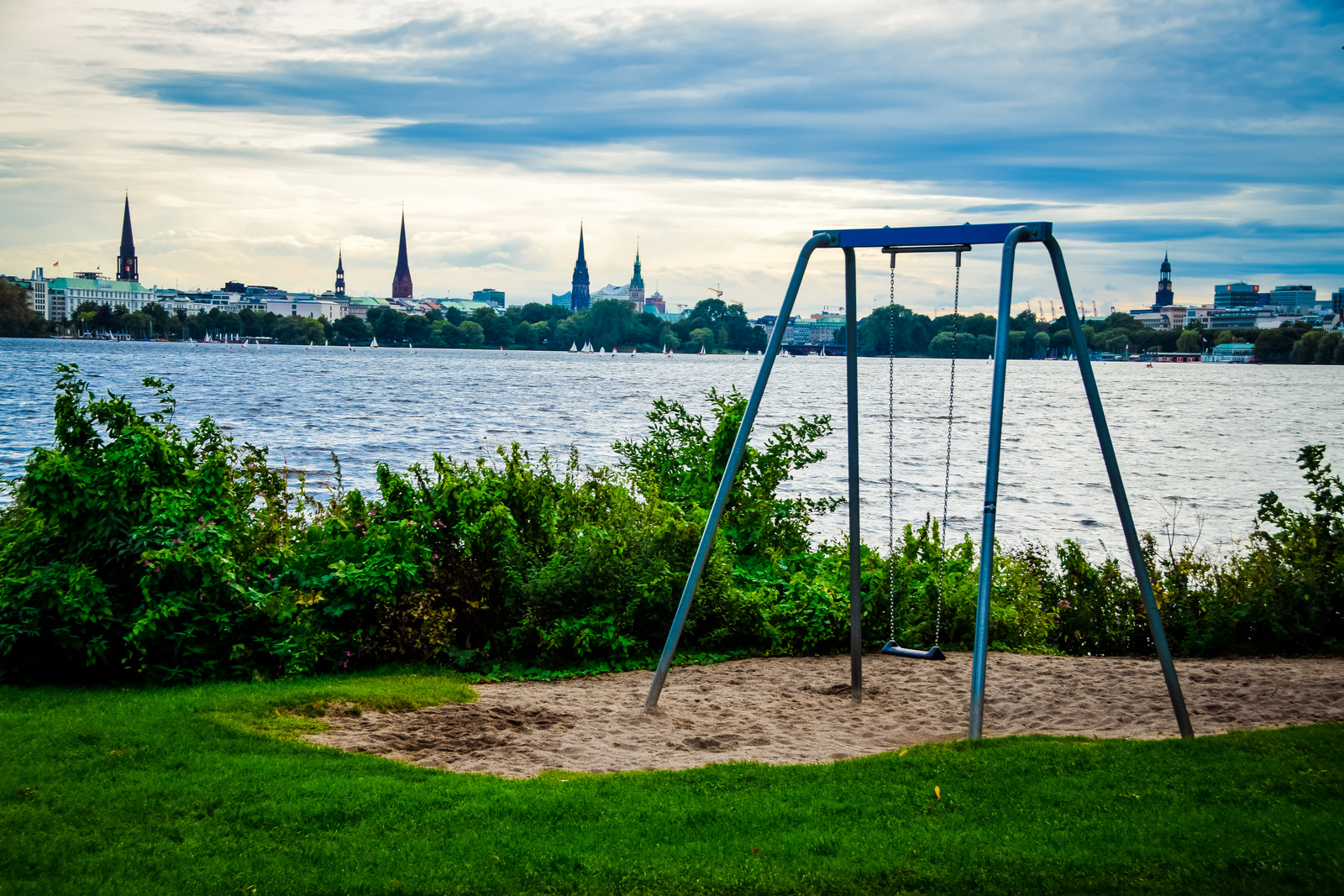 As you can see, the lake is filled with plenty of little sails and this small section where we were is actually just adjacent to a residential estate. I'd reckon if it weren't that cold that day, there were be a queue of little children wanting to get on the swing!
But before I finish off this post, it's only right after visiting Hamburg to actually be clear about one thing… the people from Hamburg are known as Hamburgers! They're the original Hamburgers! I learnt this from a friend who was born in Hamburg many years ago. And I'm not kidding! Okay, maybe a little. You don't add the "s" at the back. The locals in Hamburg are either a Hamburger (male) or a Hamburgerin (female). That's just the German language for you. Hamburgers (as in the ones we know as food) really did originate from Hamburg!
If you're here in Hamburg hunting for the traditional German food, you'll find that it's not so easily available. The fact that it's a port city means that locals have embraced seafood a lot over the years so that often makes its way into the cuisine you'll find in Hamburg. From the Fischbroten (fish roll) we had for lunch to the Labskaus (herring with fried eggs, corned beef that's been adapted by Liverpudlians as a dish called scouse) and the Finkenwerder Scholle (much like the British fish and chips; scholle is a fish we'll know as plaice), there's plenty of fish in their dishes. The truth about eating fish in Europe is that it's either raw or deep fried, unlike back in Singapore where you can also have it steamed.
Hamburg was a bit less of running around, which we really needed after all that rushing in Berlin. When you're on a month-long road trip, you need to factor in some days that are less "intensive". Hamburg fit in quite nicely into our trip because we had a church friend from Singapore who was now working there so it was good to meet with another Singaporean abroad. It was quite a terrifying experience as Storm Sebastian and Xavier commenced on their blast through Northern Germany while on the A24 too!
That's it for Part 2 then. Part 3 takes us on a long route from Hamburg to the Westphalian part of Germany… Dortmund.
Hope you're all enjoying the weekend! Take care and God bless you! 🌈
Ben