Hi everyone,
It's almost December now and it's starting to get really cold! The week started out a little warmer at 15˚C though and that lasted until Wednesday night before the rain brought the temperatures down again. Aside from work at the office, it's not been that special of a week, not until Thursday at least. My Dissertation results were released on Thursday (something I didn't know about until my course mates sent me a message to tell me about it) and I'll be talking about that in another post very soon because it'll be combined with a post about 2017's Winter Wonderland.
That means I can continue with part 3 of my September Roadtrip Reflections. With December fast closing in, I had better hurry with the remaining before I run out of time! So here we go:
The Green Metropolis of Dortmund is regarded as the commercial centre of the Eastern Ruhr region in Germany because it's filled with plenty of waterways, woodlands and parks. You'll see why shortly… Football fans will know Dortmund because it's the home of Borussia Dortmund, also known as BVB, famous for their yellow and black colours. Historically, Dortmund has been a coal mining and steel milling city which eventually led to it being the front and centre of hi-tech industrial development. Like it was for the previous 2 cities, we only reserved one full day to travel around and it is possible to cover most of the key things in Dortmund if you plan it well, which was what the first day arriving in was for. Settling into the next destination is very important for a road trip like this because you need to make sure you pace yourself as well as your fellow travellers.
We started our full day outside of the city centre of Dortmund, instead heading outwards, down south to Syburg to see the ruins of Hohensyburg. The ruins are found on a higher ground which allows you look southwards to the city of Hagen that's just across the Ruhr river.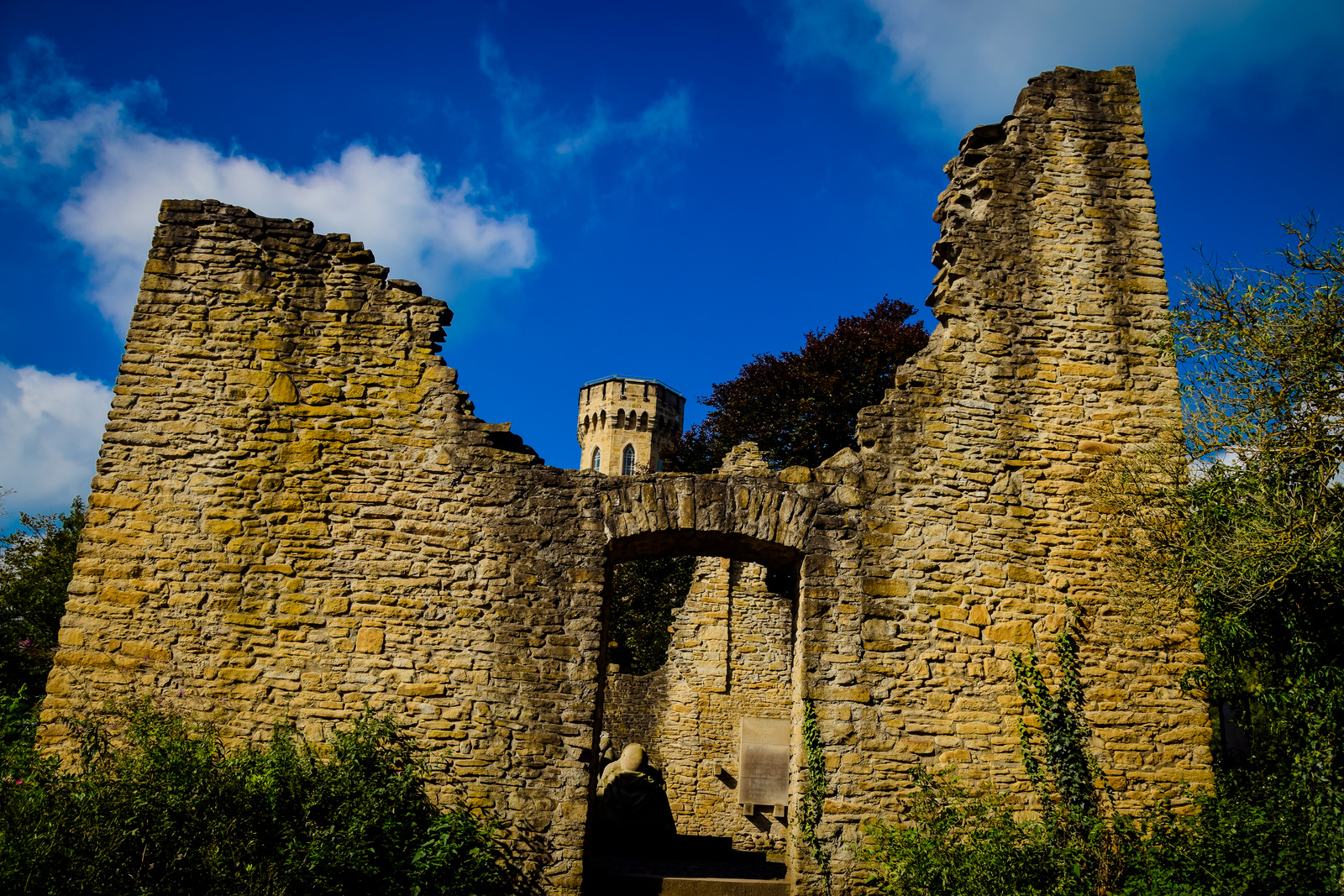 Unfortunately, it was a rather hazy morning, which made taking landscape shots from Syburg pointless since it would all be blurry and "smoky-looking". So I was just there to take photos of the ruins.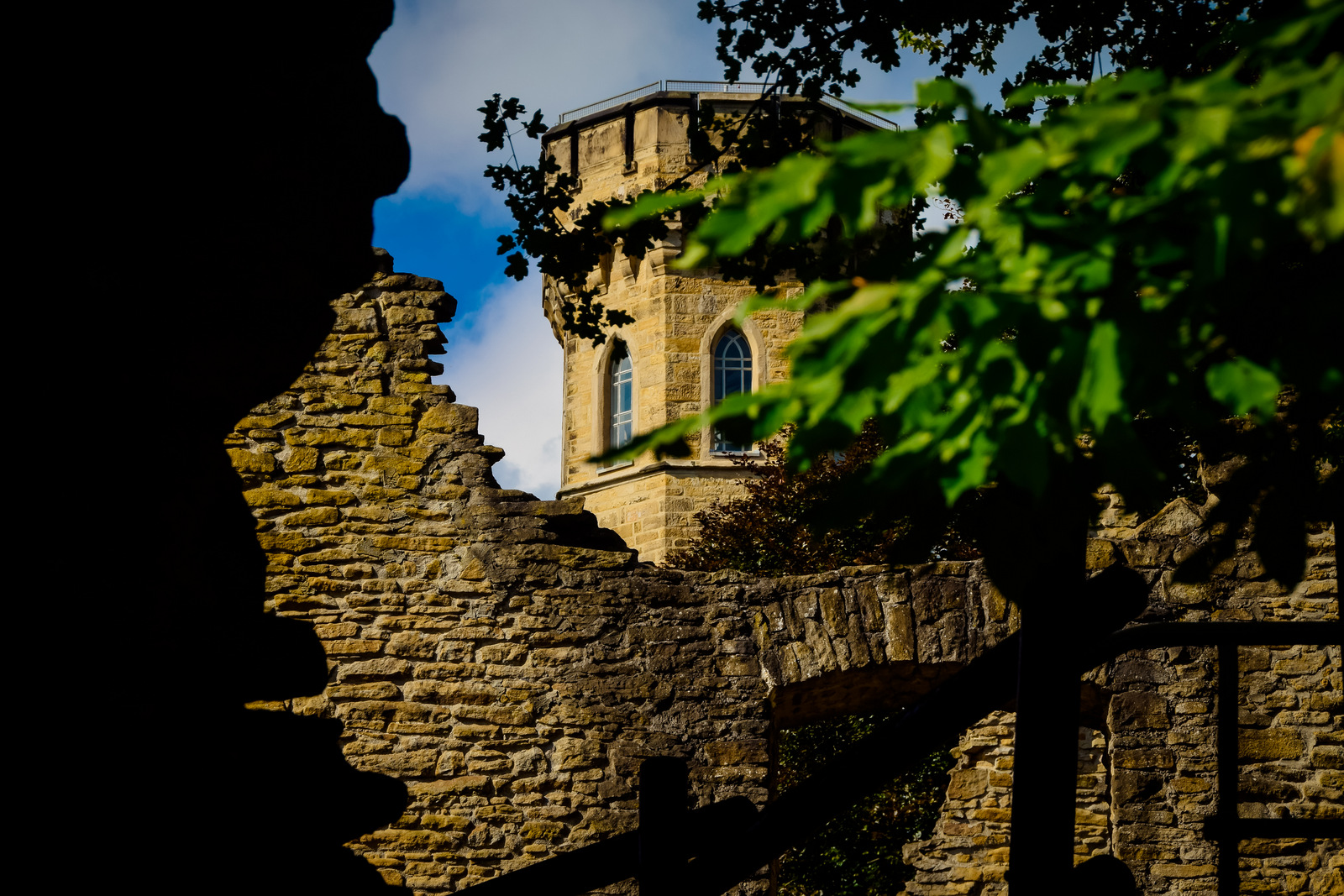 Much of the ruins were the result of things which happened between 1200 and 1300. Which made me wonder why the octagon-shaped tower still stood. On closer inspection, you'll find that the Vincke Tower is a "new" addition, in honour of Baron von Vincke's efforts in the Westphalia reconstruction during the 1800s. But what's seen is not the original and is actually a further reconstruction of the lookout tower that was done in 1955.
Next stop was to drive along the Ruhr "westwards" to Berger-Denkmal, which translates to Berger Monument. Found just outside the university city of Witten, the monument/memorial was built in memory of Louis Constance Berger, who was a well-known industrialist of the area during the 1800s.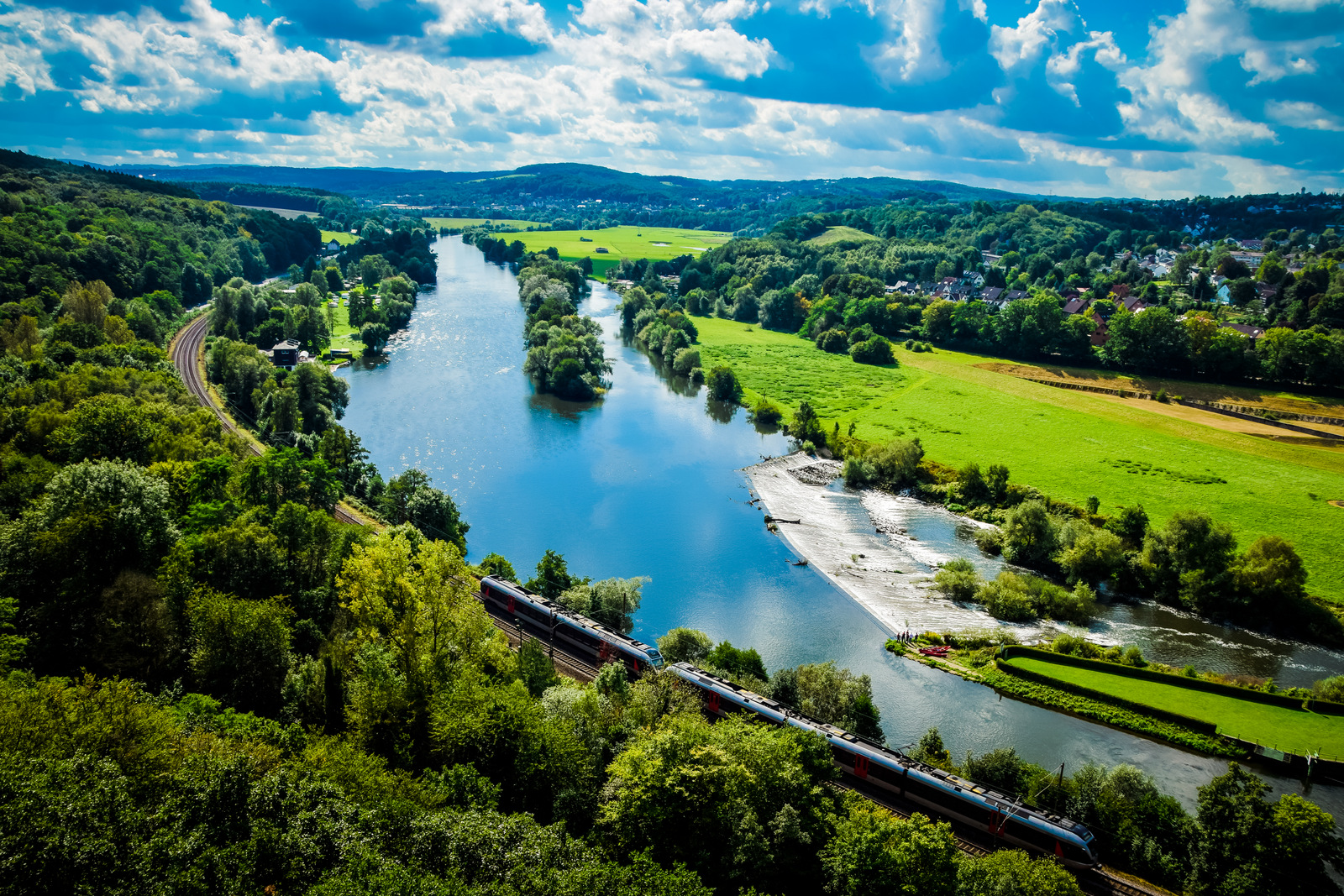 A spiral staircase brings you to the top of the monument where you can get a higher vantage point of the Ruhr valley. However, you might not actually want that higher vantage point if you want to get a photo of the Ruhr valley because there's already a scenic viewpoint platform below where you'll actually get the better view that you see above.
By now, it was already noon time so it was time to head back into Dortmund city centre. Since the football stadium Borussia Dortmund was on the way towards the city centre, it made more sense to stop by the Signal Iduna Park (known by the real fans as Westfalenstadion or Westphalia Stadium). This is Germany's biggest stadium and is well known for it's Gelbe Wand (Yellow Wall in English) which is the southern section of the stadium. The Yellow Wall is a standing terrace for the most diehard Borussia Dortmund fans, similar to how the Stretford End houses the most passionate Manchester United supporters. It's maximum capacity (because standing is allowed in German Bundesliga matches) is over 81,000 which makes Old Trafford's 75,000 seem small but it's really only because of the standing fans.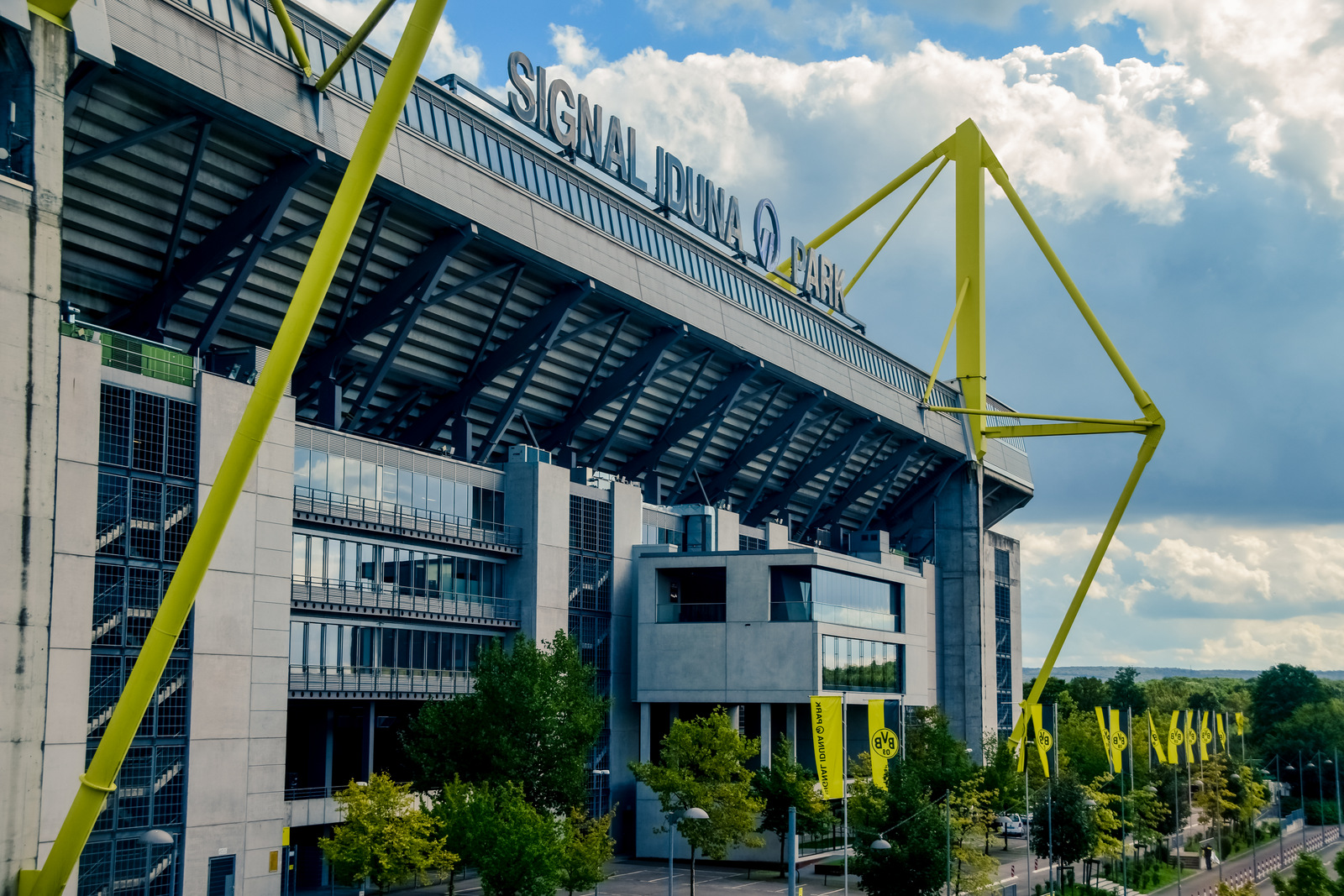 The stadium is very distinct because it's held at each of its 4 corners by yellow "structures" and is unmissable if you drive by Dortmund. Obviously we didn't come on a matchday, which made it possible to walk around it but that didn't mean we couldn't get a taste of a matchday bratwurst from the foodstand set up just outside the stadium.
Next up, it was time to go on a walking tour around Dortmund City Centre.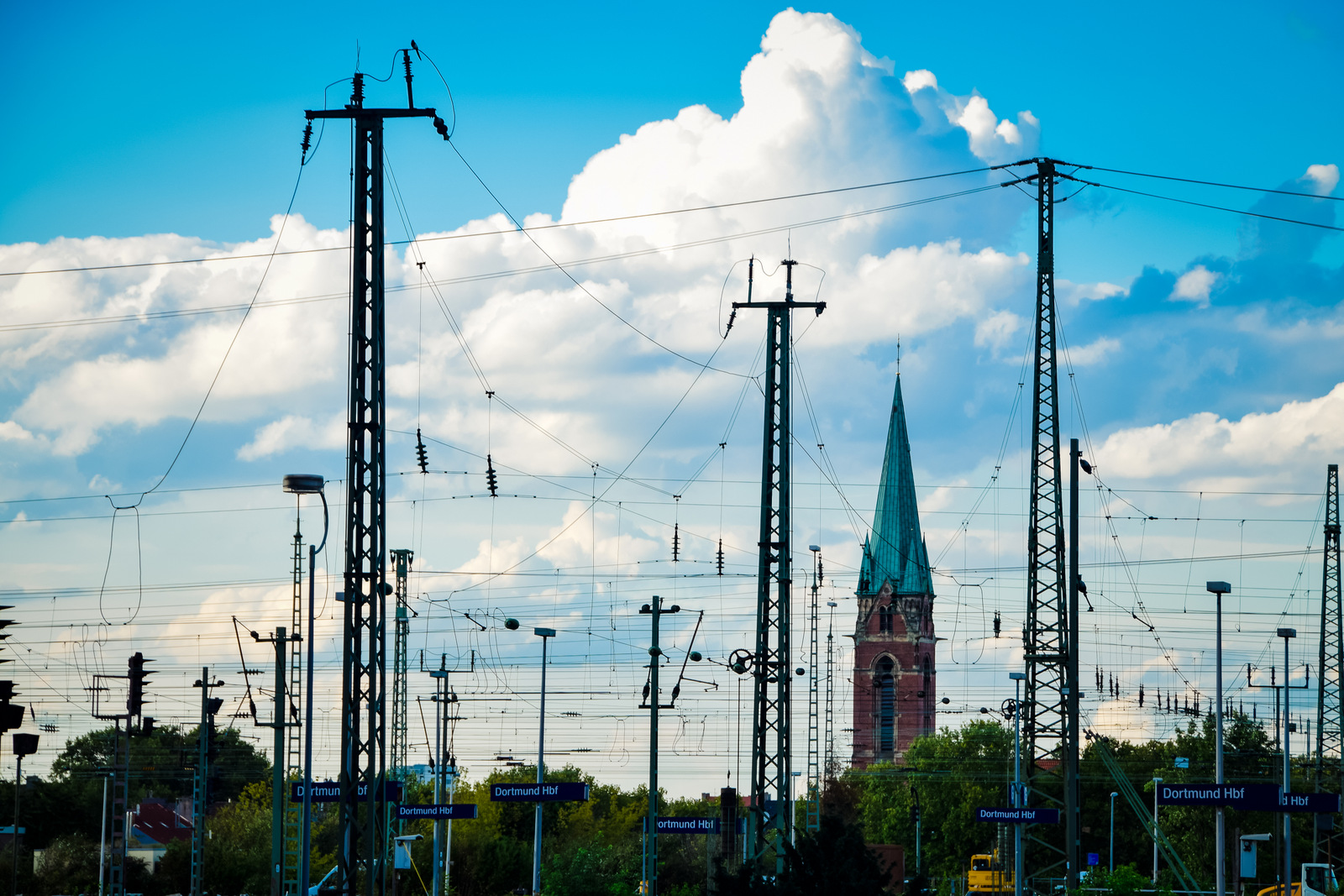 When I'm not on a roadtrip, a city's Hauptbahnhof (Central Train Station) is usually where I'd begin my walking tour but we started a slow walk around the area from here. But that was only after we had some proper lunch at the Zum Alten Markt Dortmund, which serves traditional Westphalian food right in the centre of Dortmund.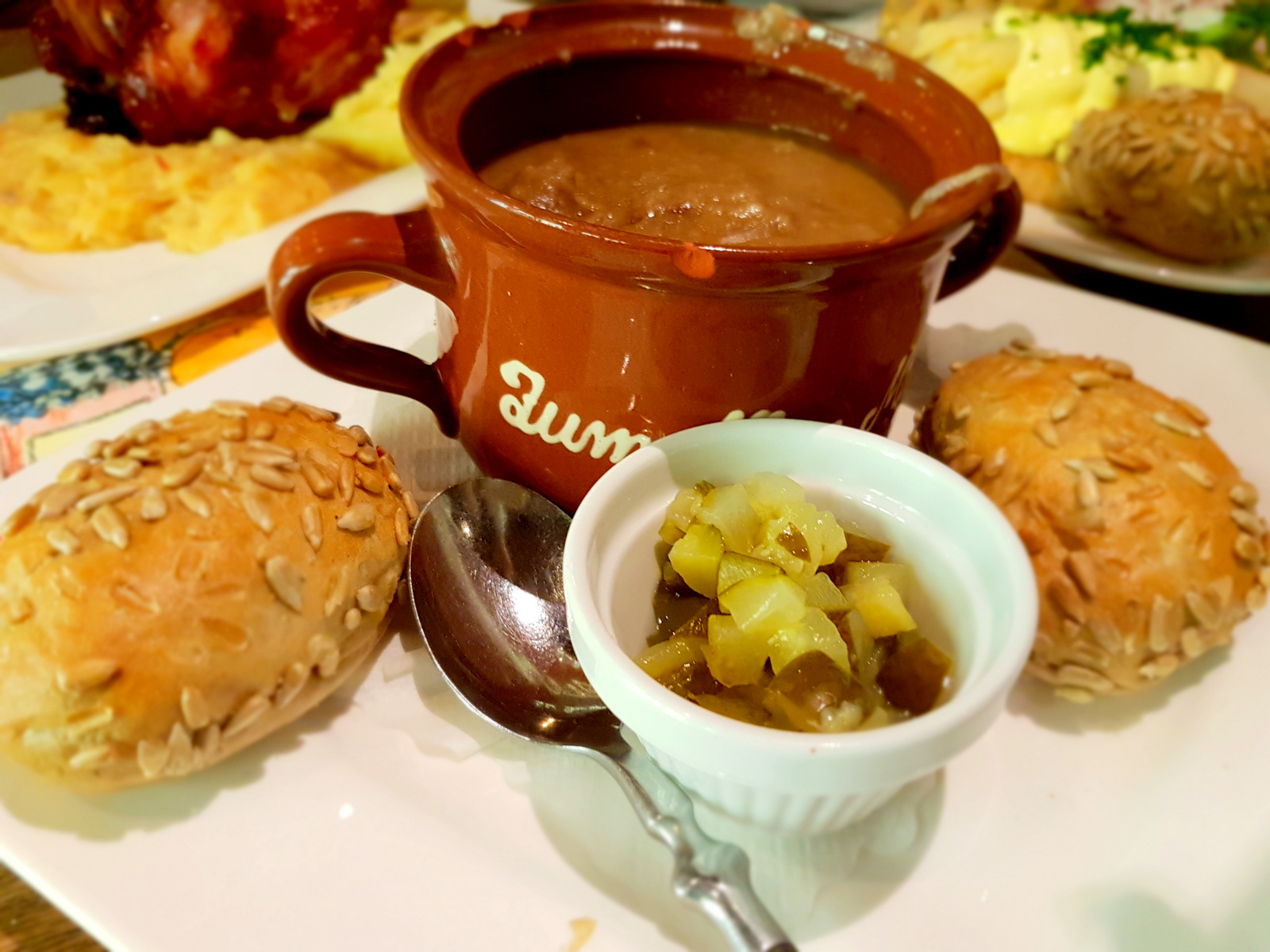 This was a Westphalian Gulasch that was technically a starter but you could probably have it as a main anyway.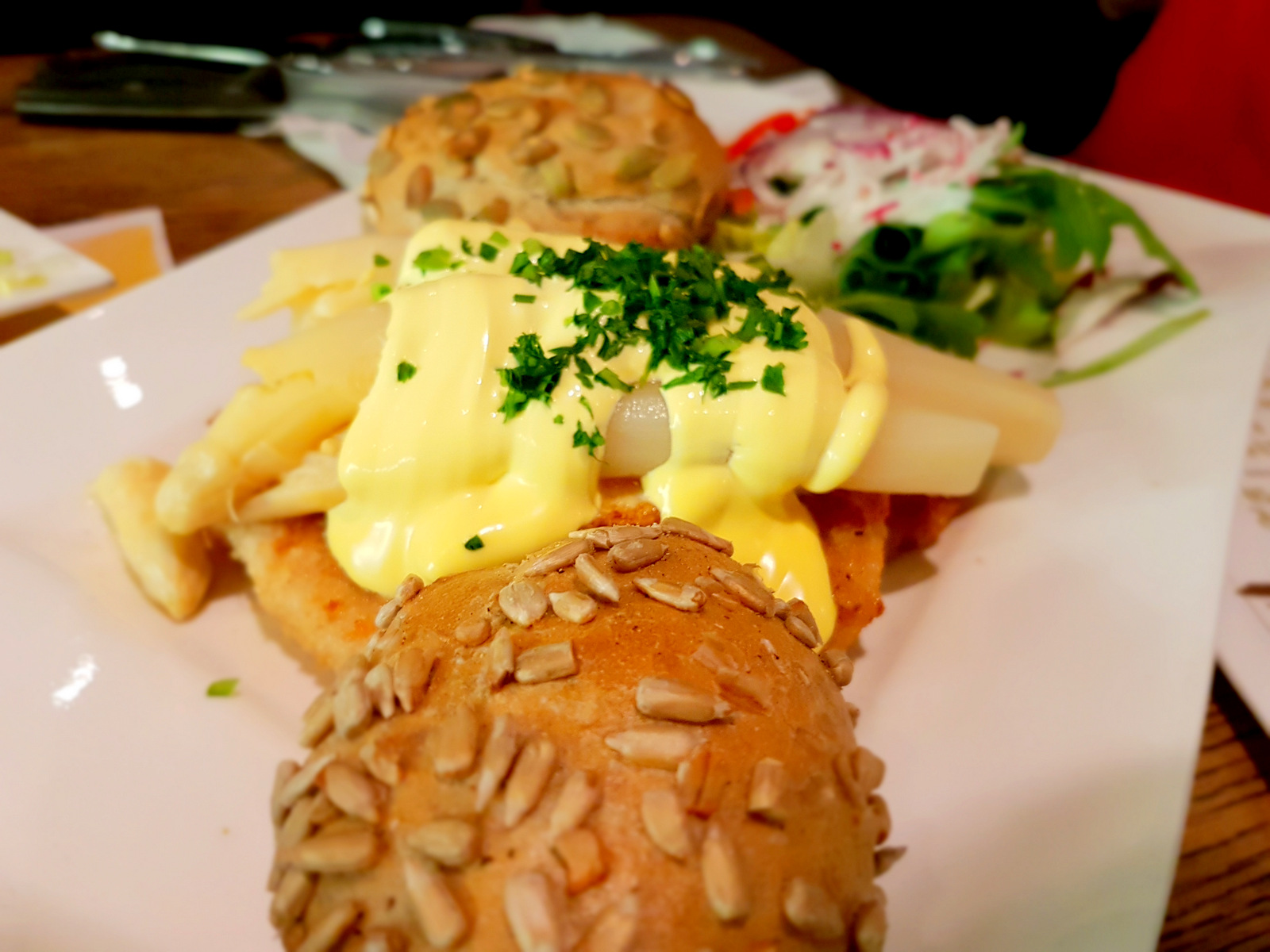 This dish has a British twist to it because it has asparagus with Hollandaise sauce that accompanied a Schnitzel of sorts.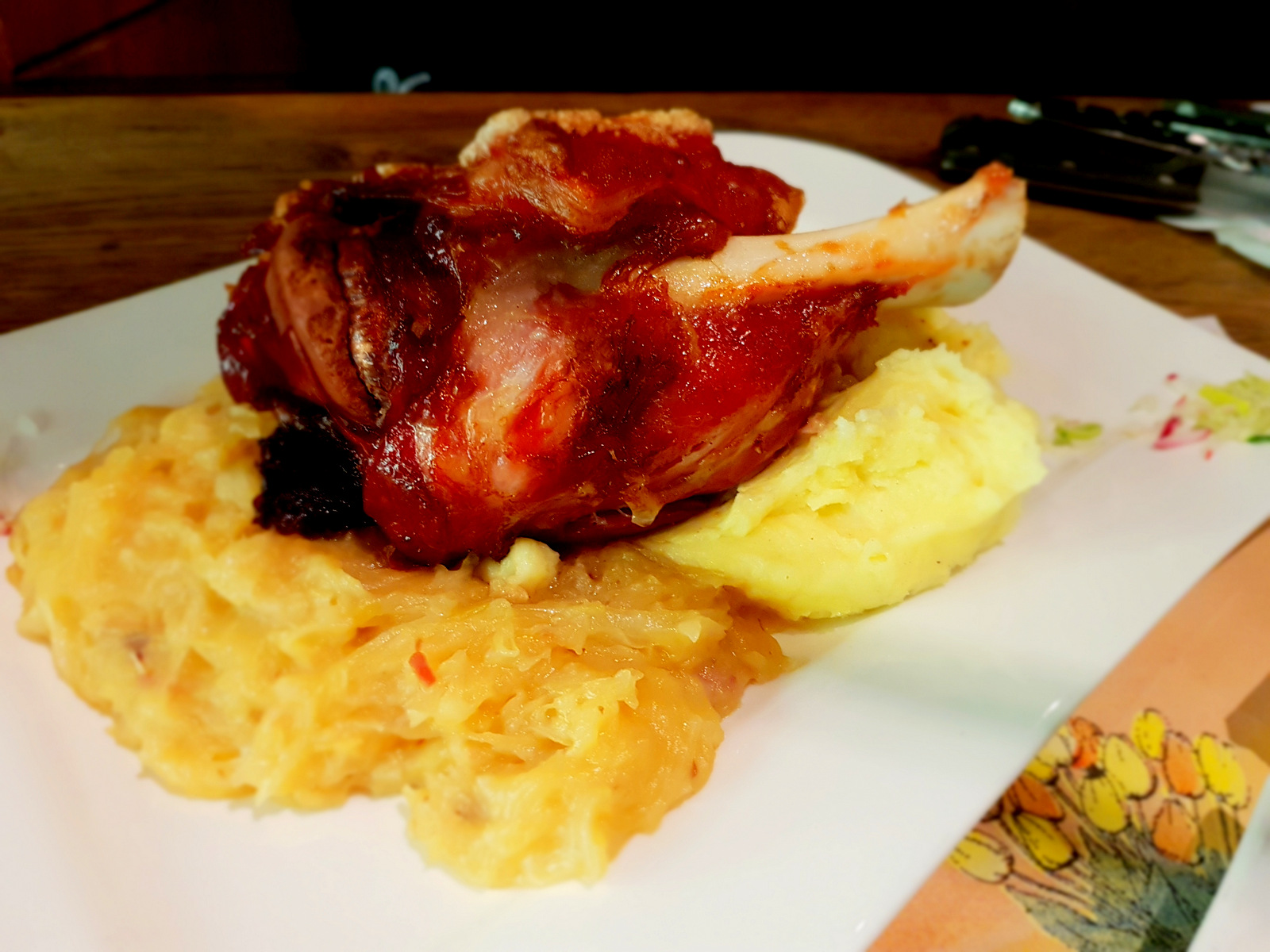 Here's an unmistakable German dish… the well-known Schweinehaxe, with sauerkraut and mashed potato.
With lunch sorted… (a very late one at 3pm) it was time to start walking around.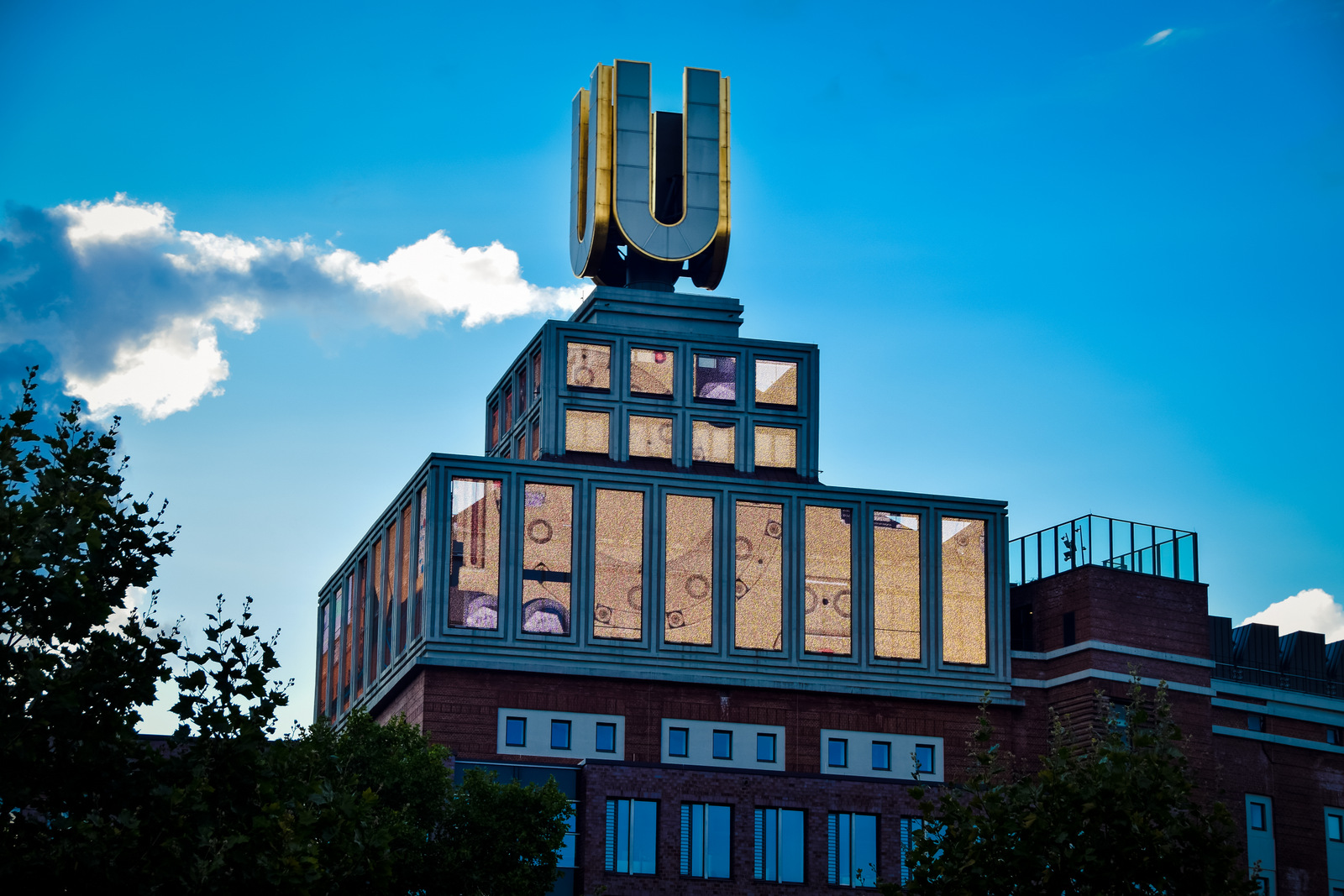 The U-Tower used to be a brewery known as the Union Brewery, hence the "U". It is now a museum and an arts centre, as part of Dortmund's redevelopment project that worked towards Ruhr being a Cultural Capital of Europe. Most of the buildings surrounding it were demolished but the U-Tower was spared from that because it's regarded as a Dortmund landmark.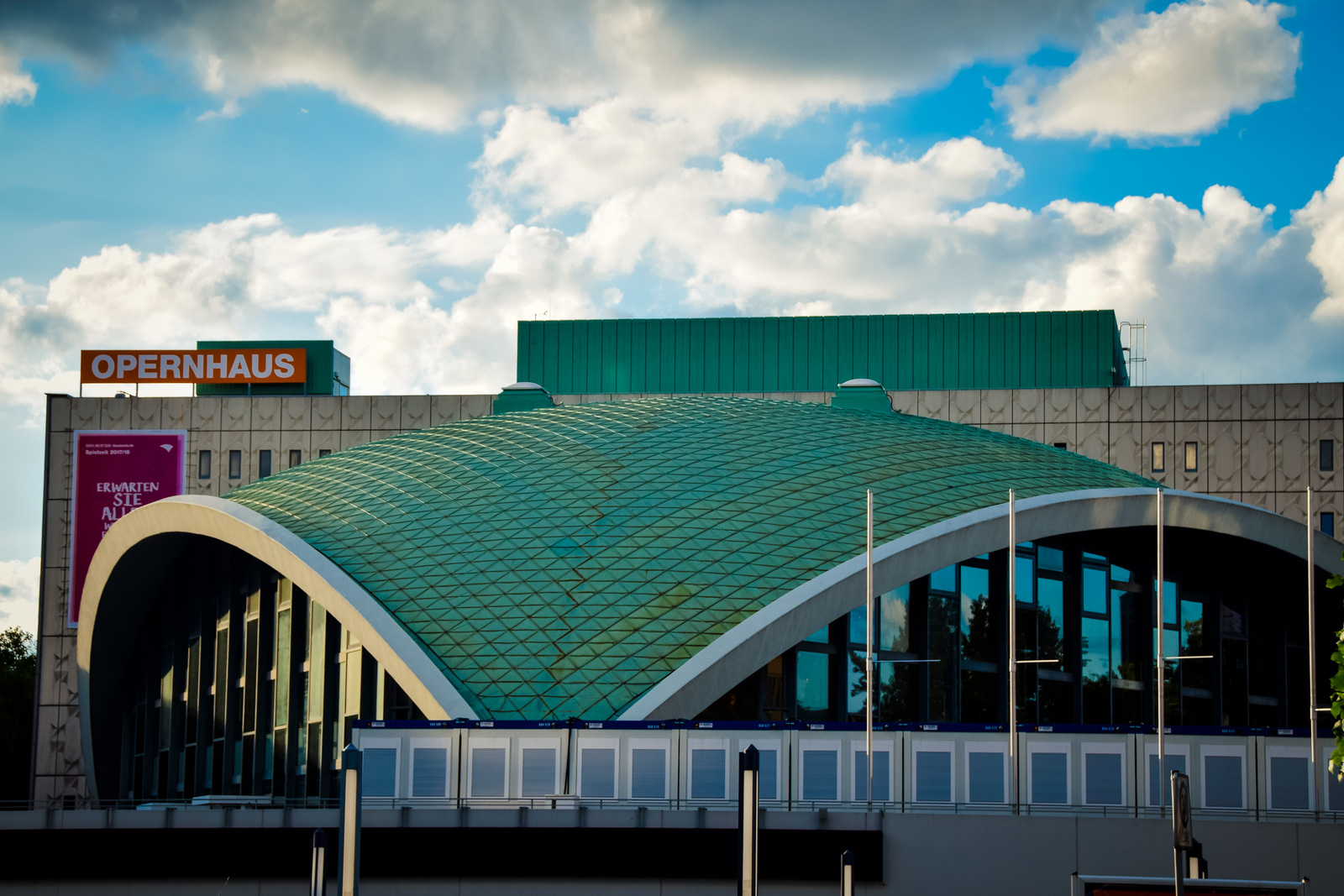 Another key Dortmund landmark is the Opernhaus (Dortmund Opera House). Don't you think it reminds you of a certain Esplanade in Singapore?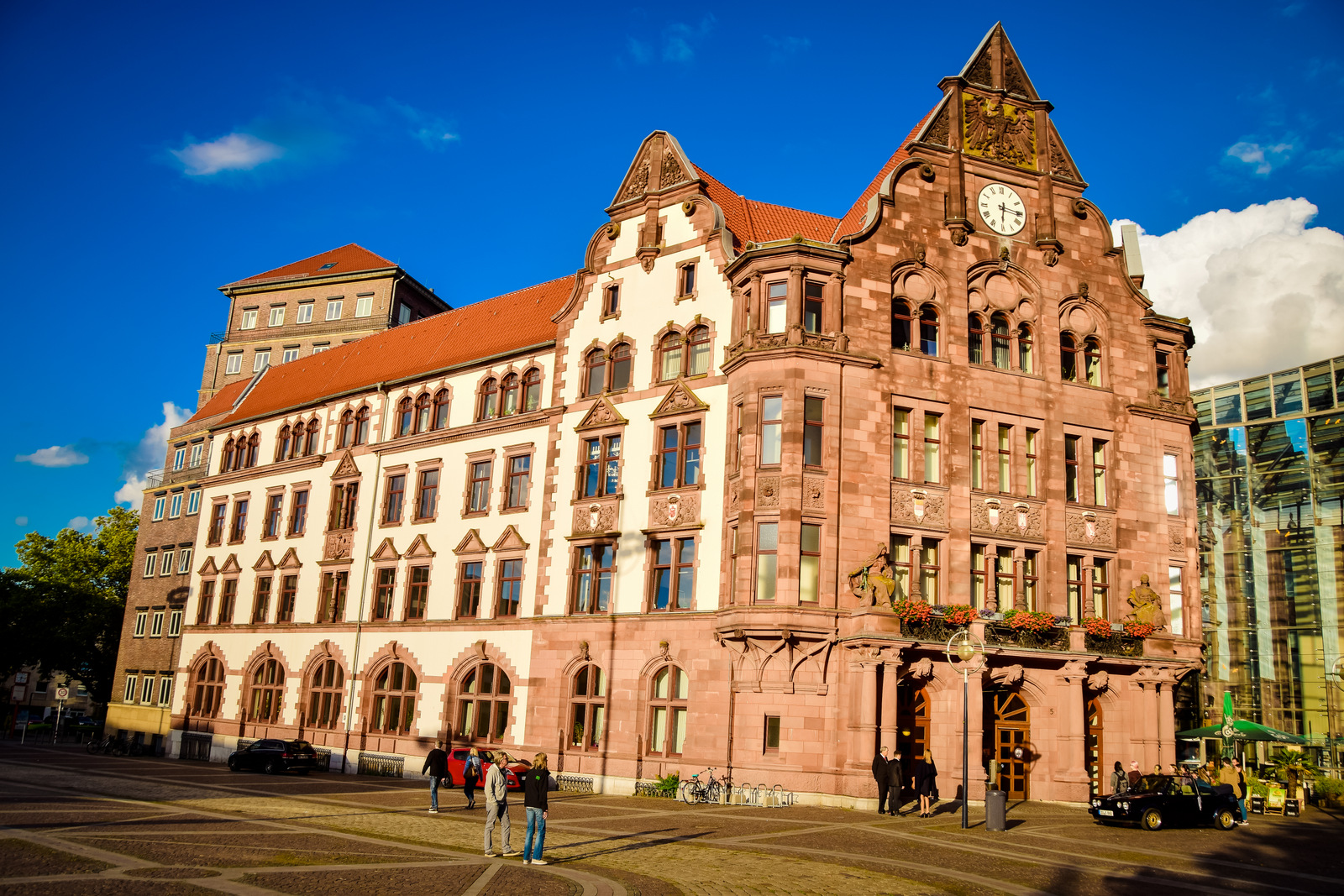 The last landmark in the city centre that we walked by was the Old Town Hall, which was actually used as a hosting venue for a wedding ceremony that evening. As the sun was already starting to set, we had to be quick to ensure we could get to Dortmund's TV tower because I had the intention to go all the way up to see the city from above.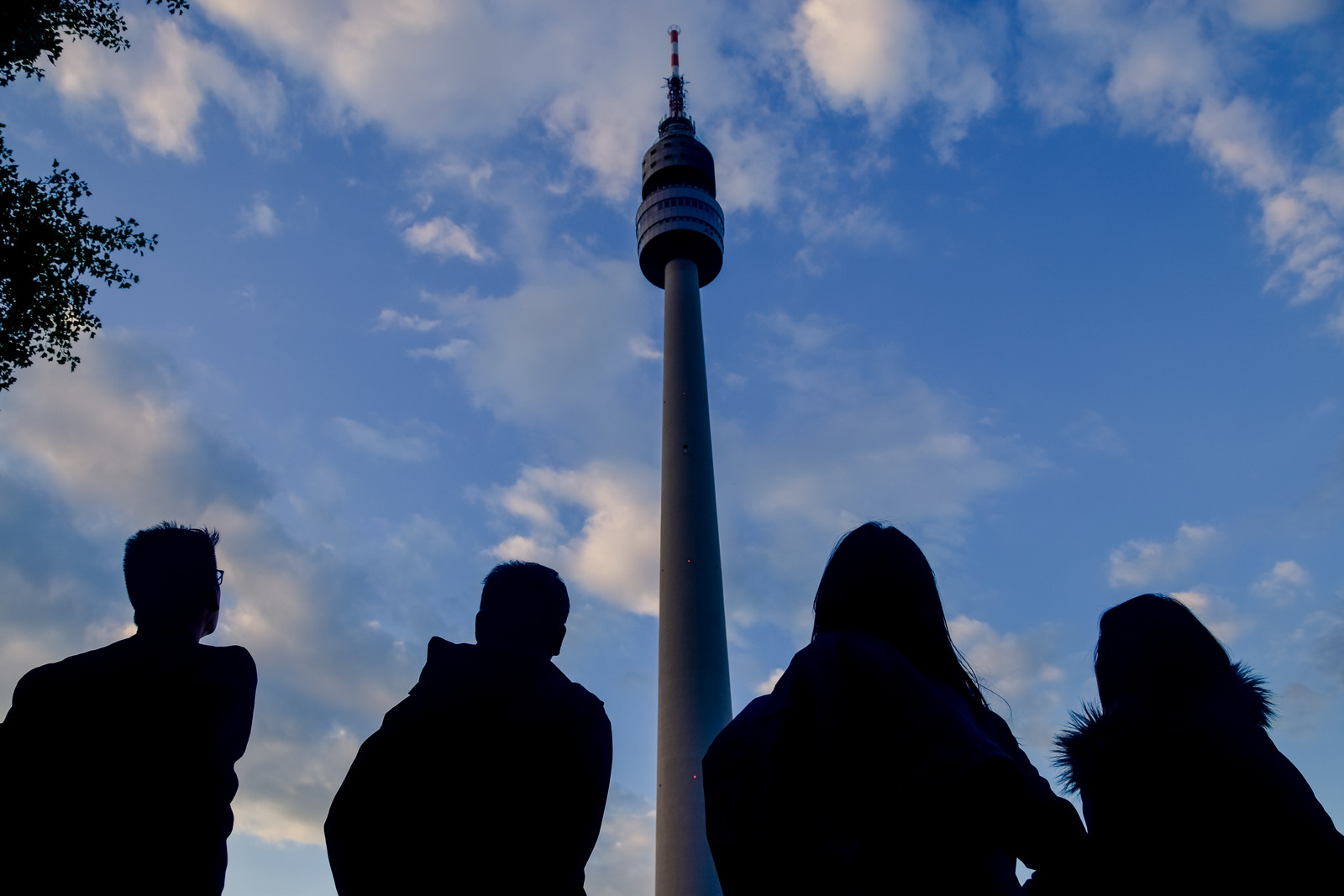 Unfortunately, the Florianturm (as it is called in Dortmund) was closed for some renovation works so all we could do was to admire it from down below.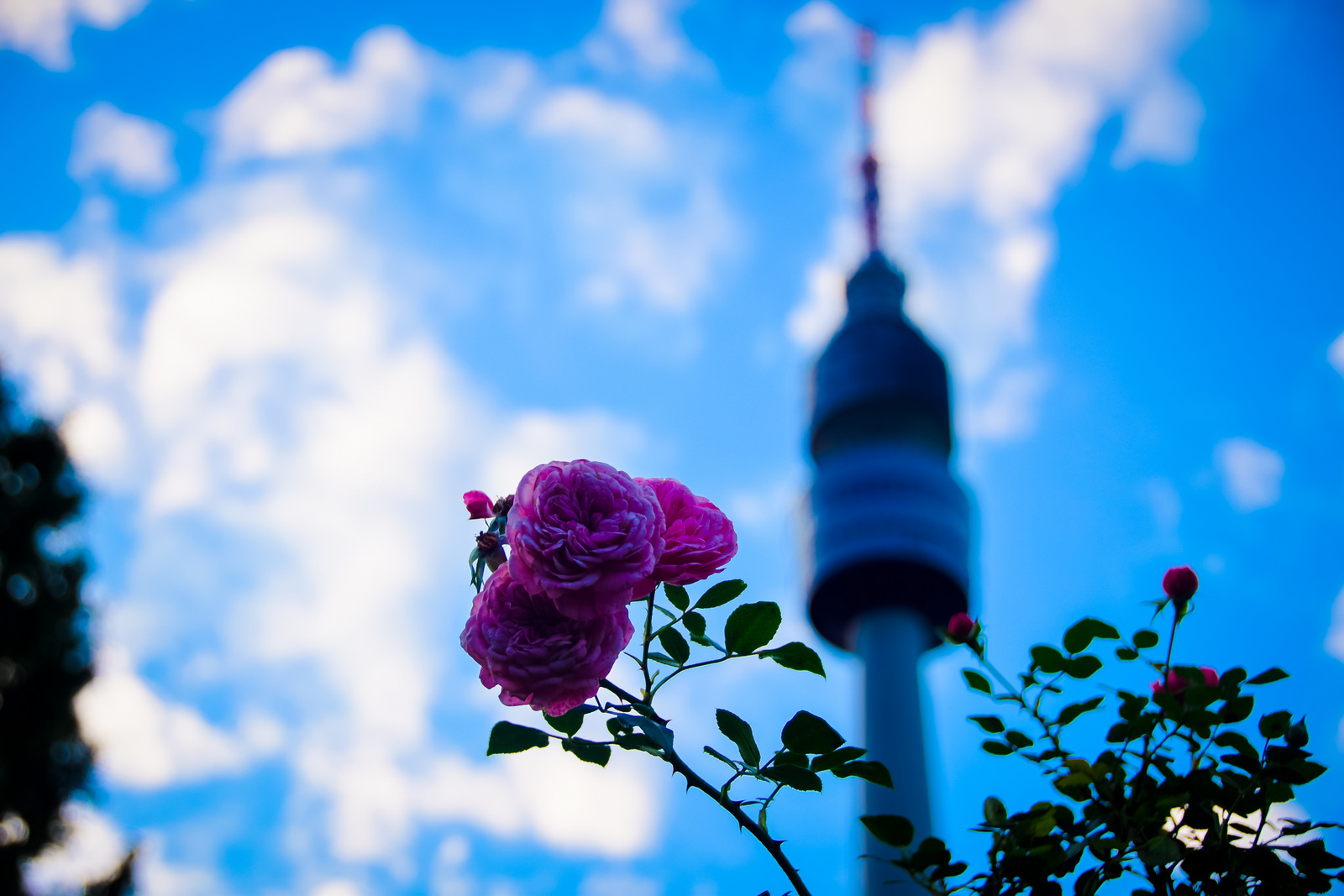 It's found in the Westfalenpark, which is one of the many parks in Dortmund that contributes to its Green Metropolis nickname.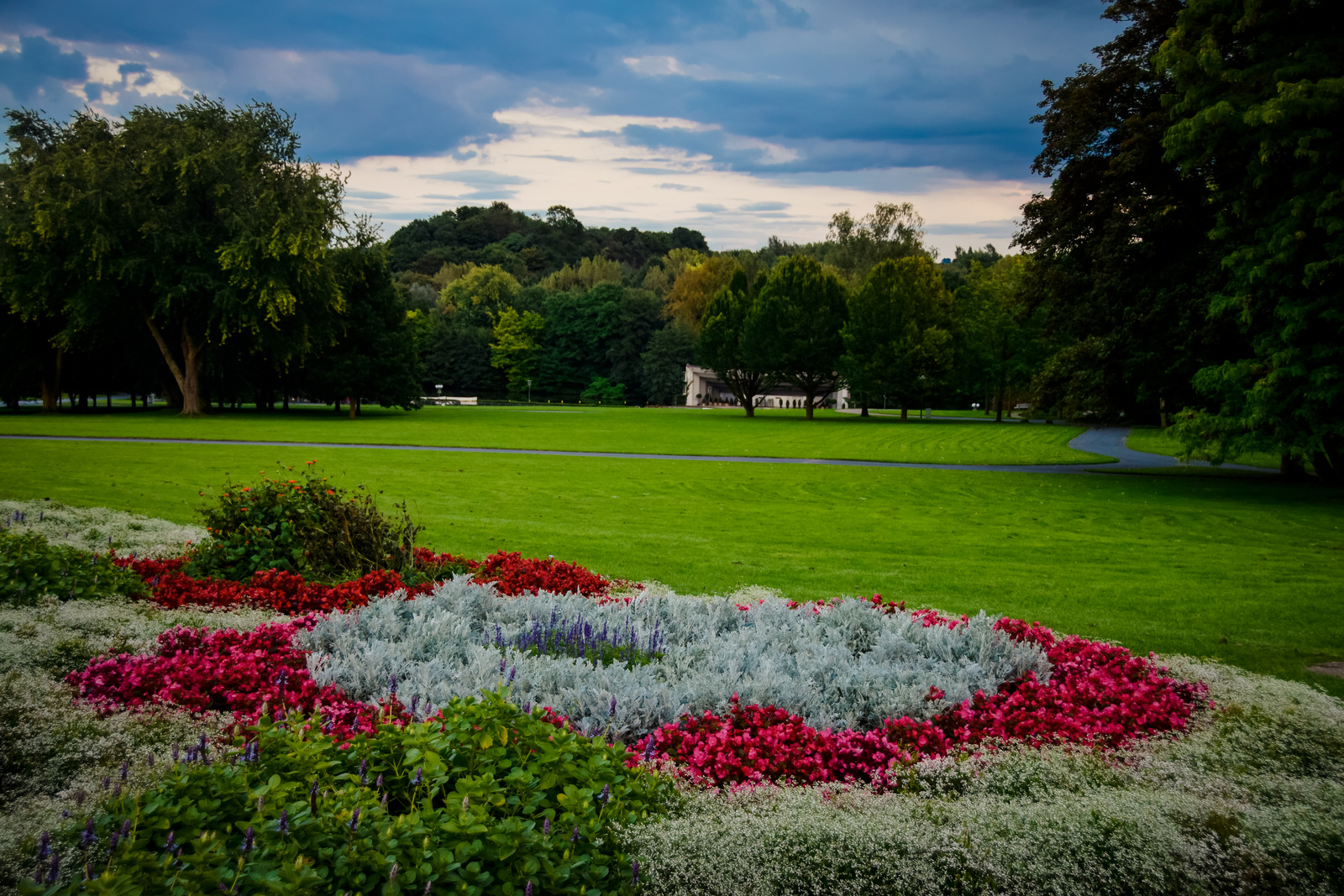 Since it wasn't officially Autumn just yet (even though the weather had already turned cold), the flowers were still showing off their pretty colours.
We would've stayed longer in the park but it was starting to drizzle after I took this photo and we had to make a dash for the car to ensure we wouldn't get completely drenched.
That was it for Dortmund, which was a rather relaxed destination with not too much rushing around or must-see city sights. I wouldn't exactly regard it as a major tourist destination but if you're going to go there to watch a football game at the Westfalenstadion, sticking around to enjoy the greenery afterwards might be a good idea.
That's it for Dortmund. The next one is a very popular destination called Köln. I seriously need to get a move on with these roadtrip reflections but I think I'll be able to squeeze in a couple of posts about the happenings in Guildford so keep a look out for them next week. Christmas is a month away and so… my next post will bring you some Christmas lights from London before we come back again to the roadtrip photo blog, which has 7 more stops!
Hope you're having a good weekend! God bless you! 🌈
Ben