Hi everyone,
Unless you've been to Birmingham or lived there, you'd probably not know the title reference. I'm of course referring to the Frankfurt Christmas Market in Birmingham! It's affiliated with the Frankfurt Christmas Market that's held in Central Frankfurt in Germany, where its origins can be traced back as far as 1393.
Driving to the Midlands from Guildford can take up to 3 hours, especially when you're met with rainy weather. Picked up 2 of my Business Analytics coursemates from Guildford railway station before we headed off on our little road trip. It was a good thing we picked up pre-booked parking because it was almost impossible to get parking anywhere else!
We eventually got to the Birmingham Frankfurt Christmas Market, which is apparently the largest Christmas Market outside of Germany and Austria.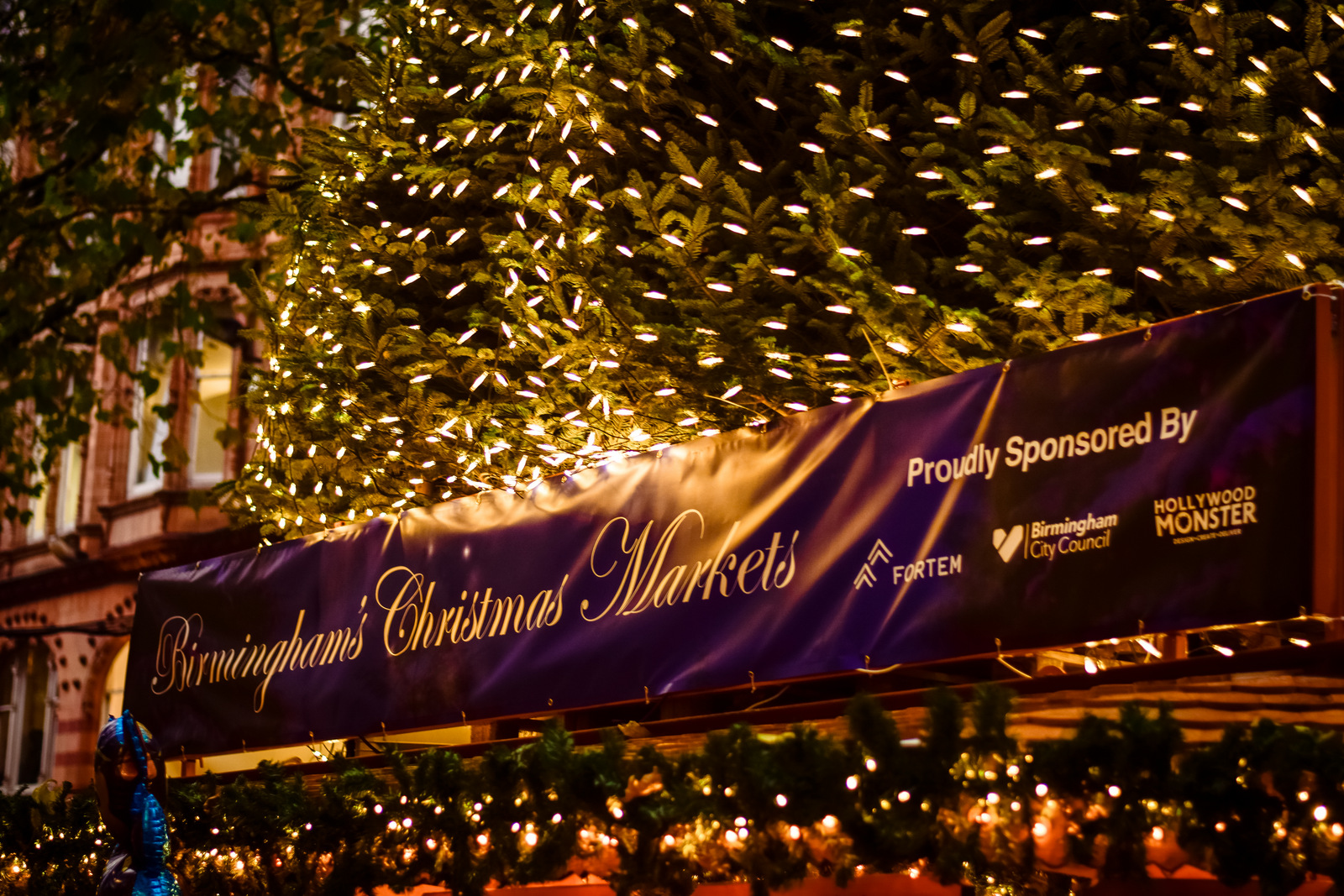 There was a very distinctively "German" feel about the market, with typical German music and distinctively German-accented English at many stalls. The unmissable one has to be this large Advent Calendar hut that was along the first stretch of New Street.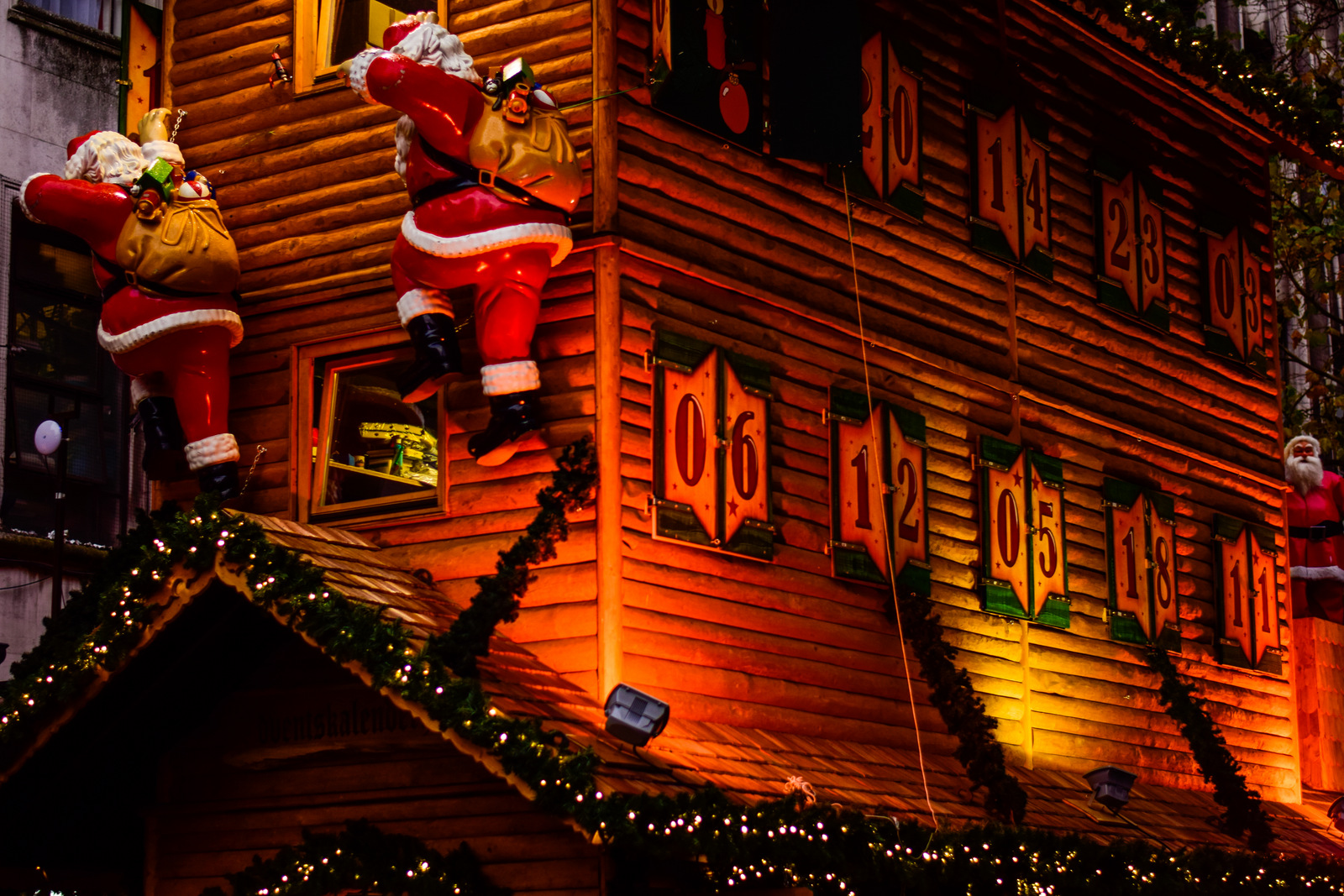 Obviously, with wintertime upon us, lights go up as early as 3pm which actually looks good in contrast to the gloomy skies.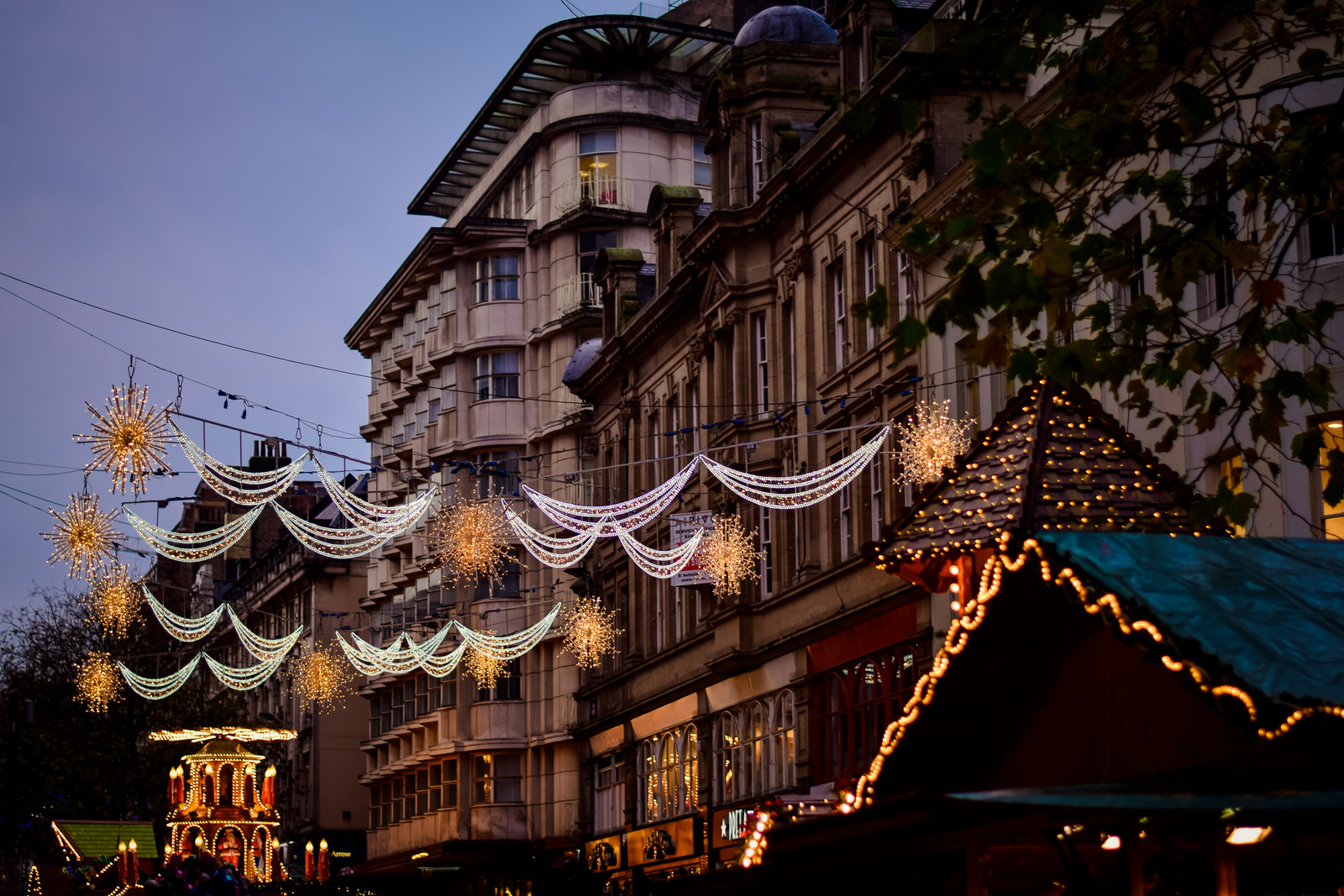 Heading down New Street, you'll eventually get to Victoria Square, where you'll see "Happy Christmas Birmingham" across the Birmingham Town Hall. And I have to be honest here in saying that I much prefer the "Bay Max Santa" and "Merry Christmas Manchester" in Manchester!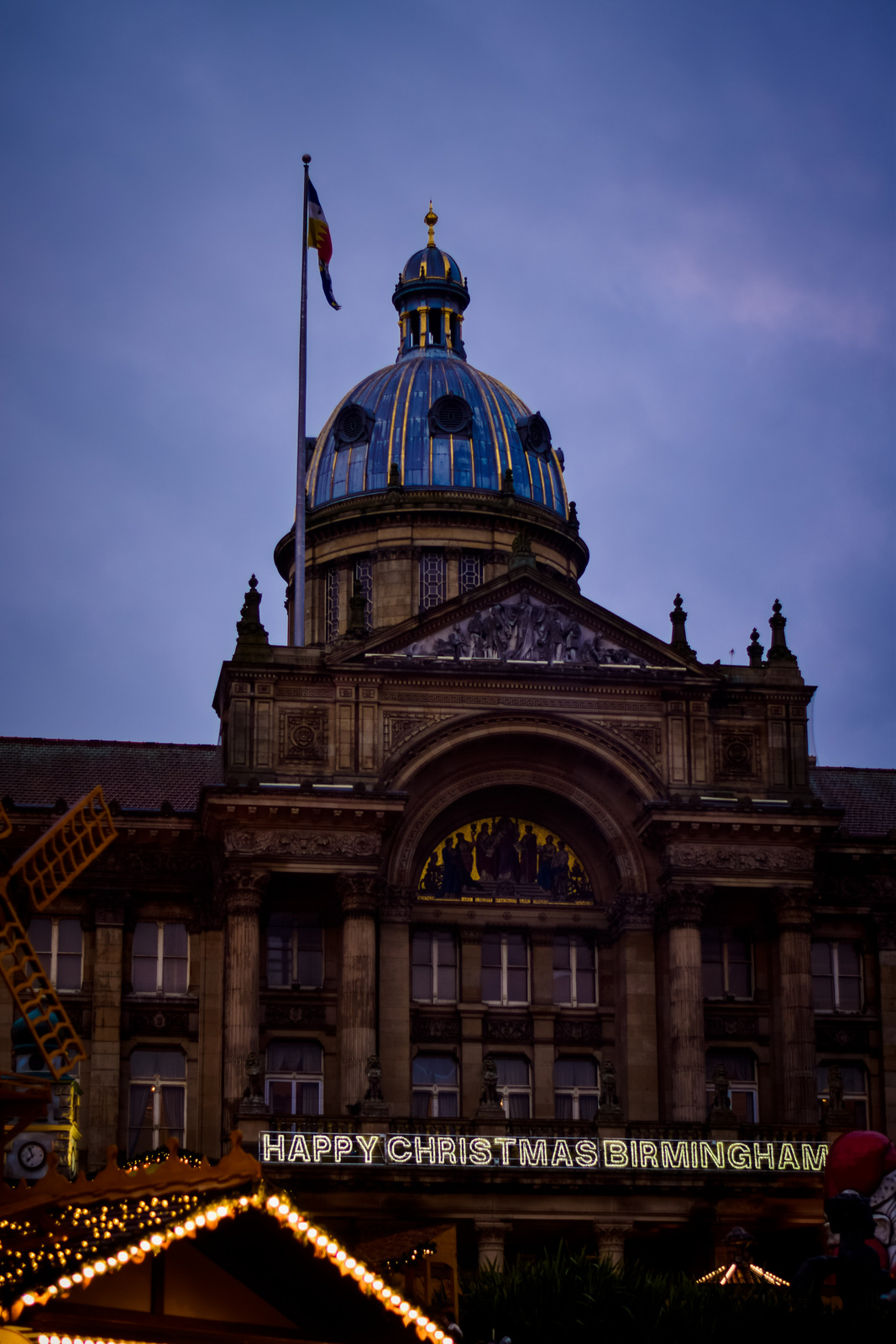 Familiar Christmas lights, sponsored by sky in support of NSPCC, similar to the London Oxford Street lights.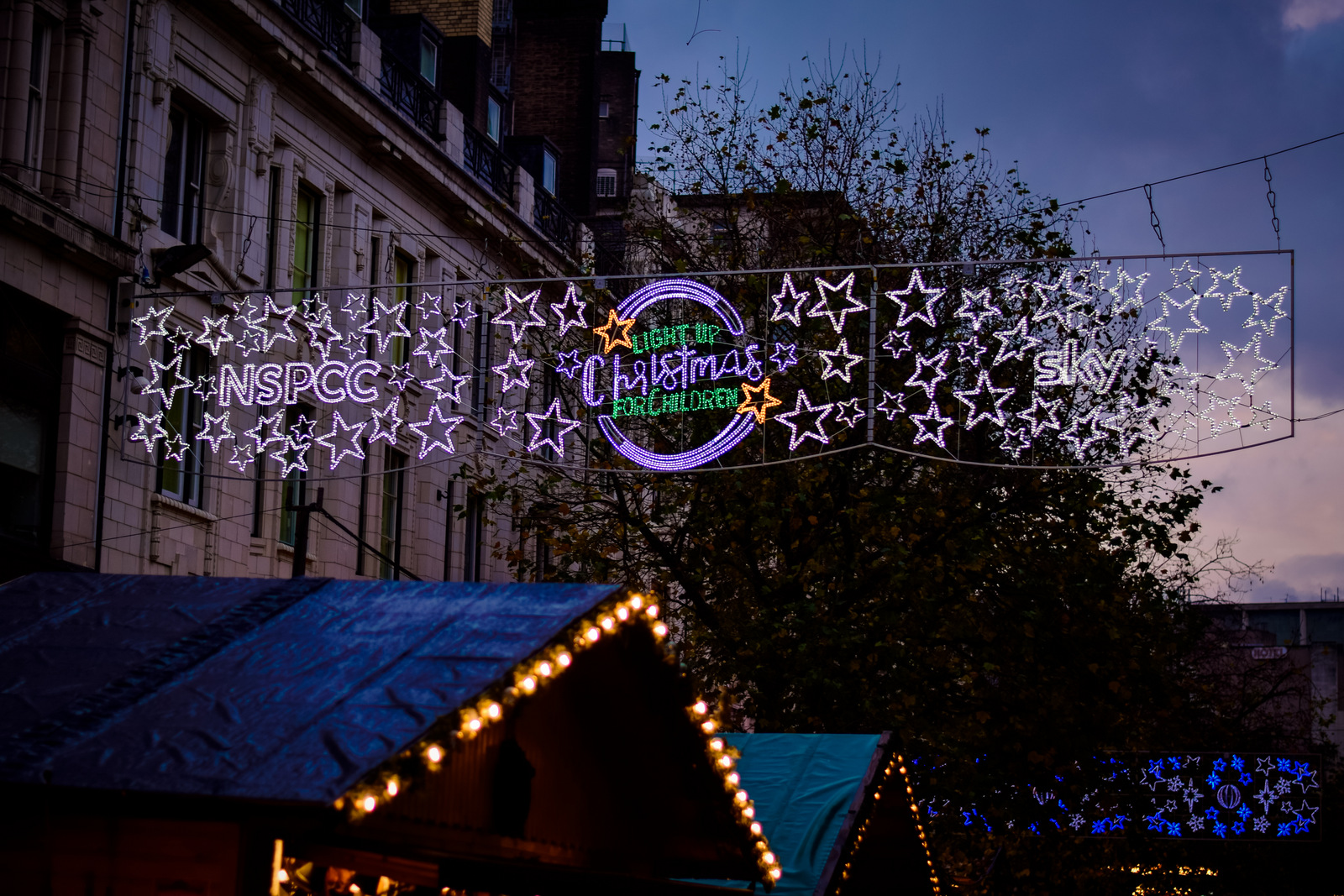 One of the highlights there is the stall that sells 1/2 a meter (20 inch) Bratwurst that surely is too much even for one person.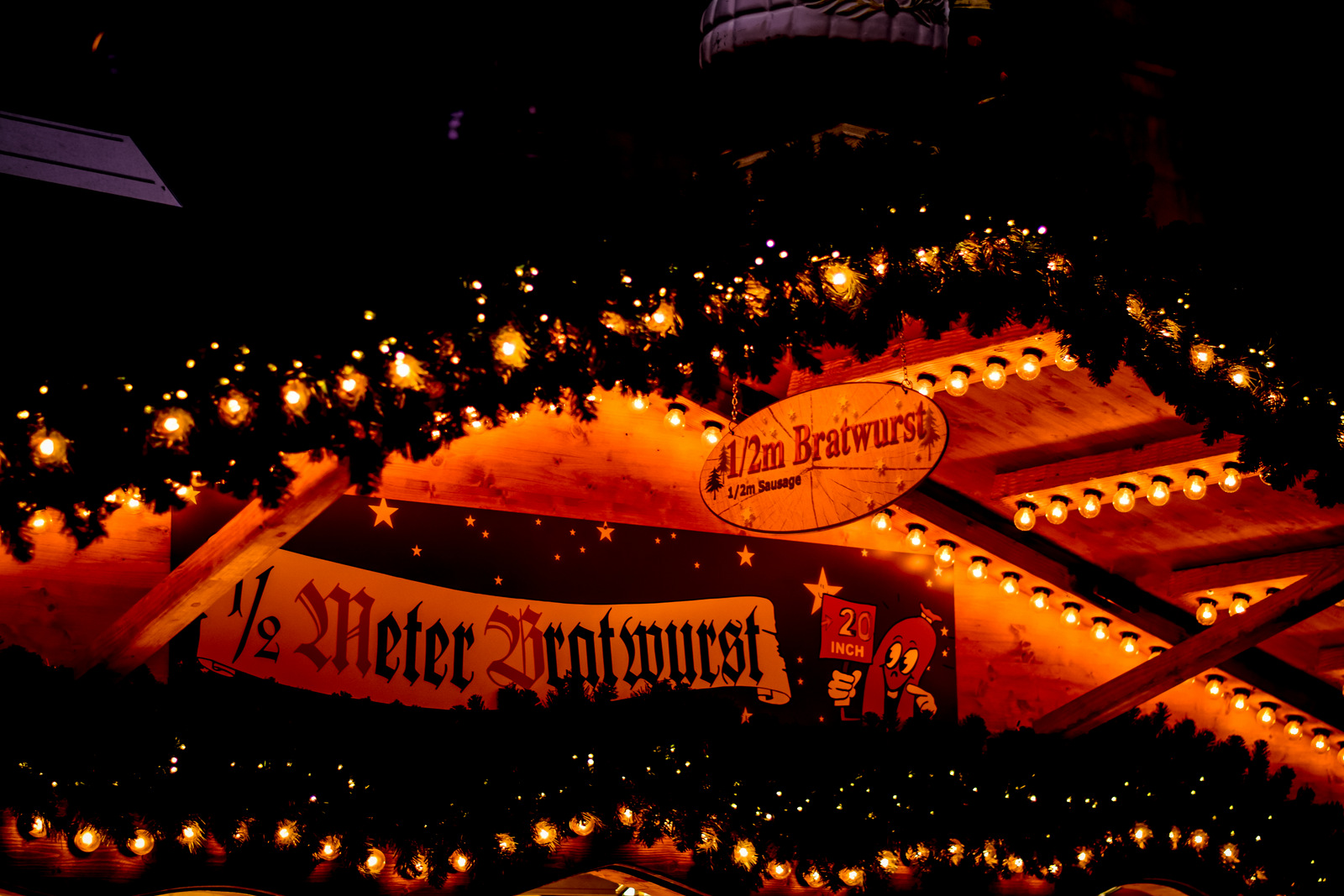 Here they are being grilled over a normal grill rather than the traditional-looking ones.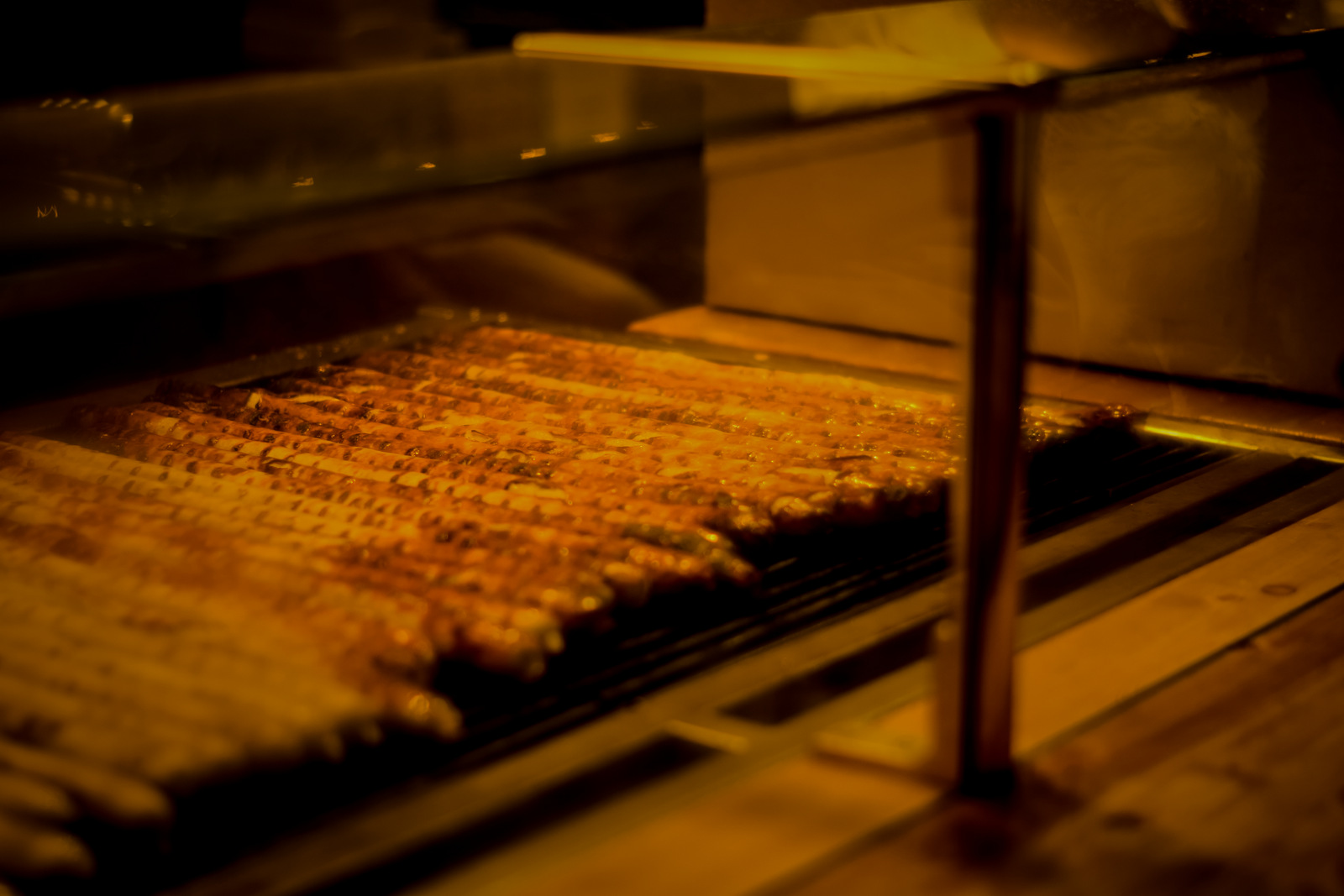 Birmingham stakes a claim for being the most authentic Christmas market in England because of how much it tries to maintain as a German "Wienachtsmarkt". Almost all the stalls in the area are wooden huts and most of them selling only German/Austrian products.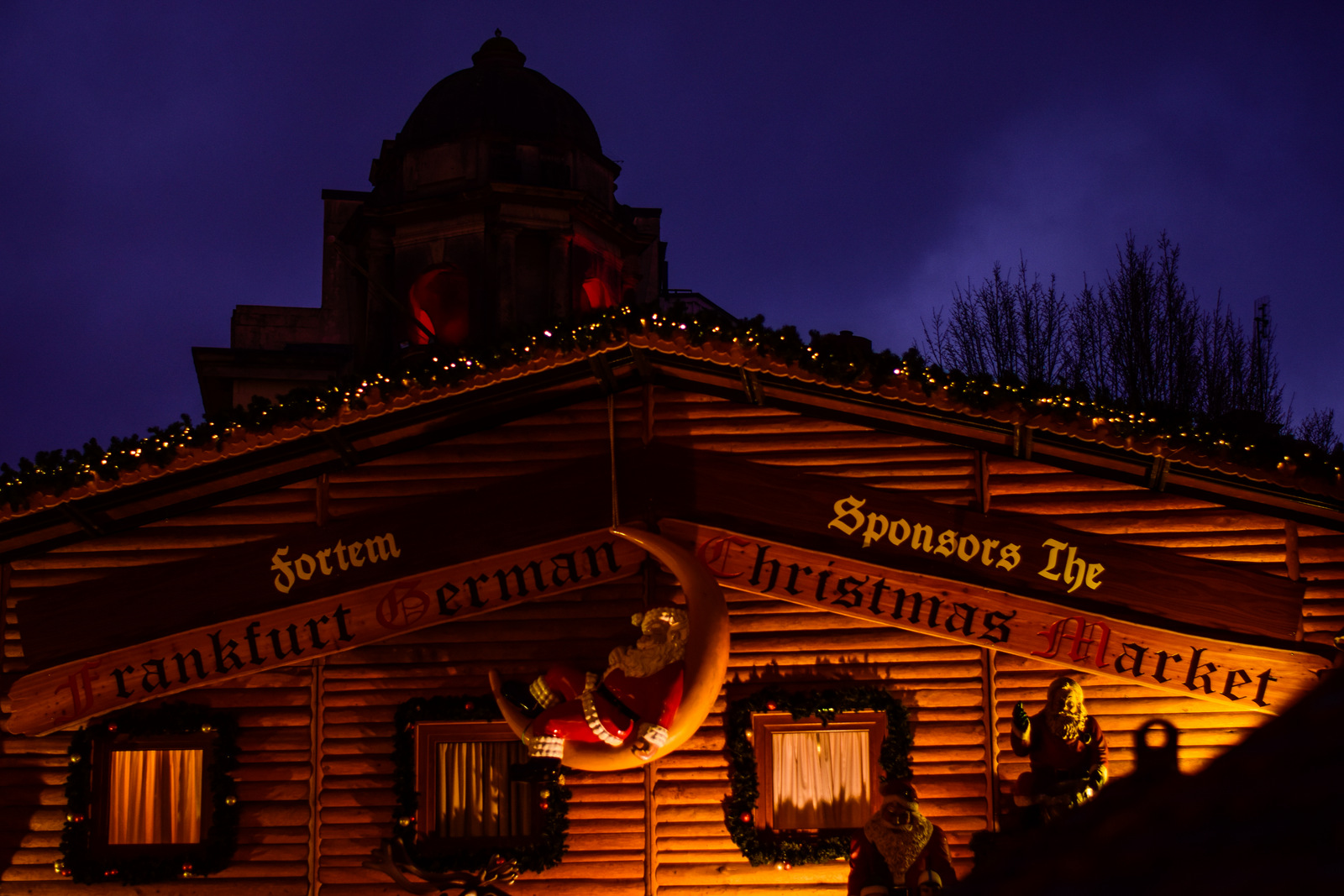 After having our fair share of Bratwursts and Mulled Wine, it was time to go Christmas lights hunting, for me at least. By this time, it was already dark so the lights would stand out a lot more!
Here's a close-up of the Christmas pyramid which serves as a roof to a mulled wine/beer shed along New Street.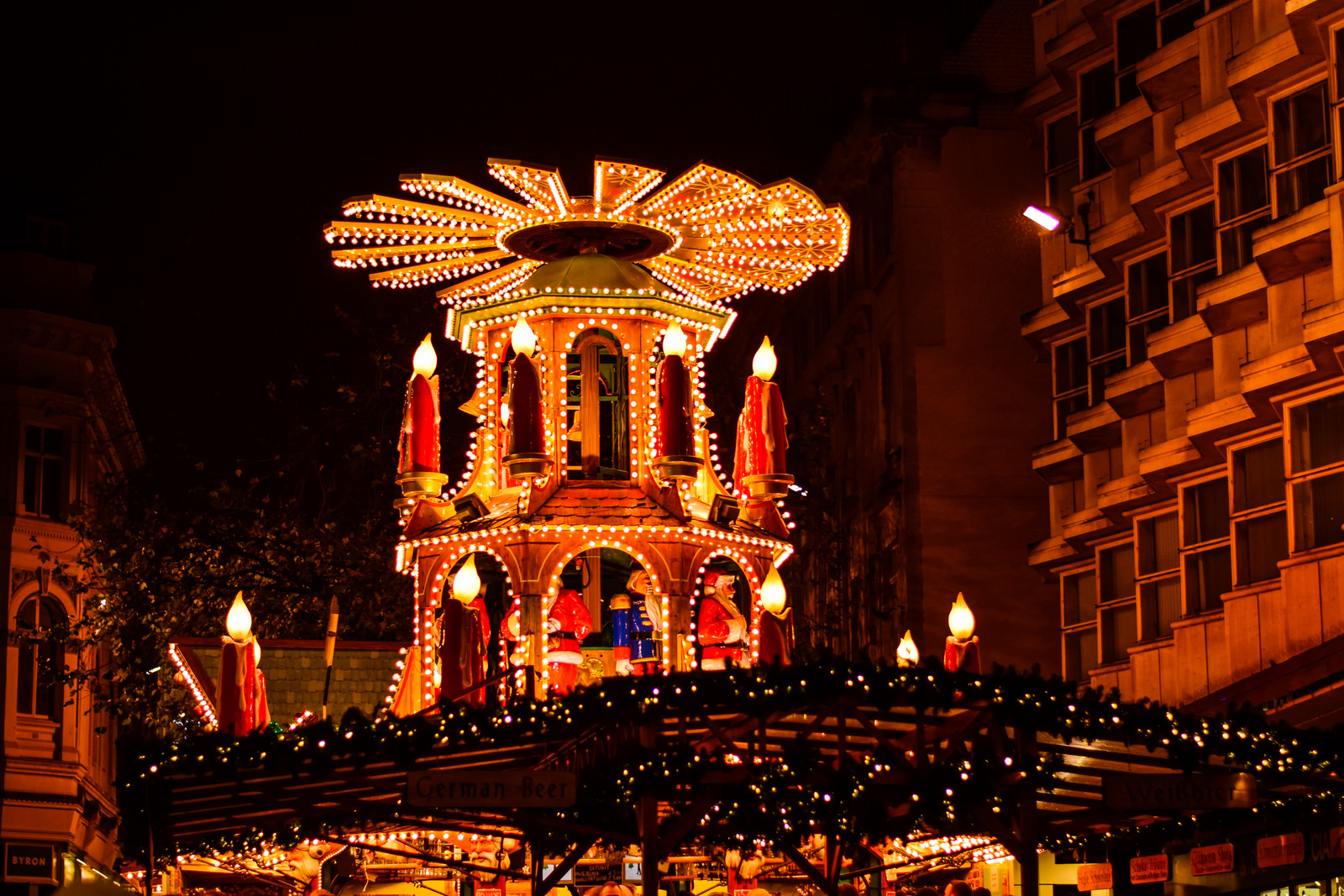 There had to be one like this… It seems that there's been a recent rivalry between Birmingham and Manchester over which city actually has the bigger Christmas market. In terms of sheer size on one combined area, I would say that Birmingham surely has the biggest one. But because Manchester's Christmas markets are spread across a few spots, they might actually have a point. Although Birmingham has the more authentic one, which I did appreciate, it was a little too crowded for our liking and that's why if you ask me to choose between the two… I'd pick Manchester! Of course, I'm being biased. Not just because I'm a Manchester United fan but also because Manchester is up in the North and that's where the most beautiful parts of England are. But hey, you'll have to experience them for yourselves to do a proper comparison.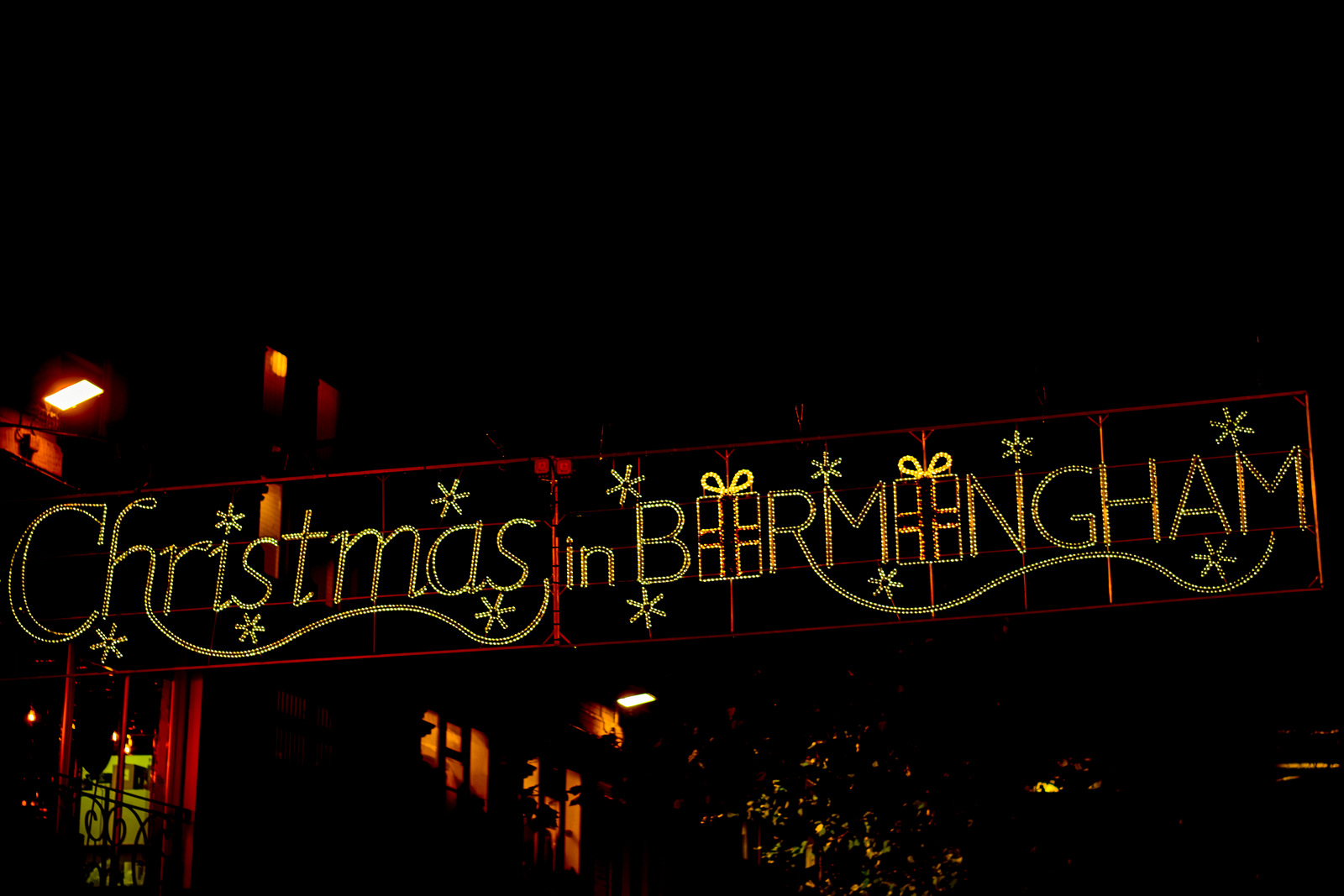 We eventually made it back home and got to celebrate our Masters dissertation results over a nice class of Proseco!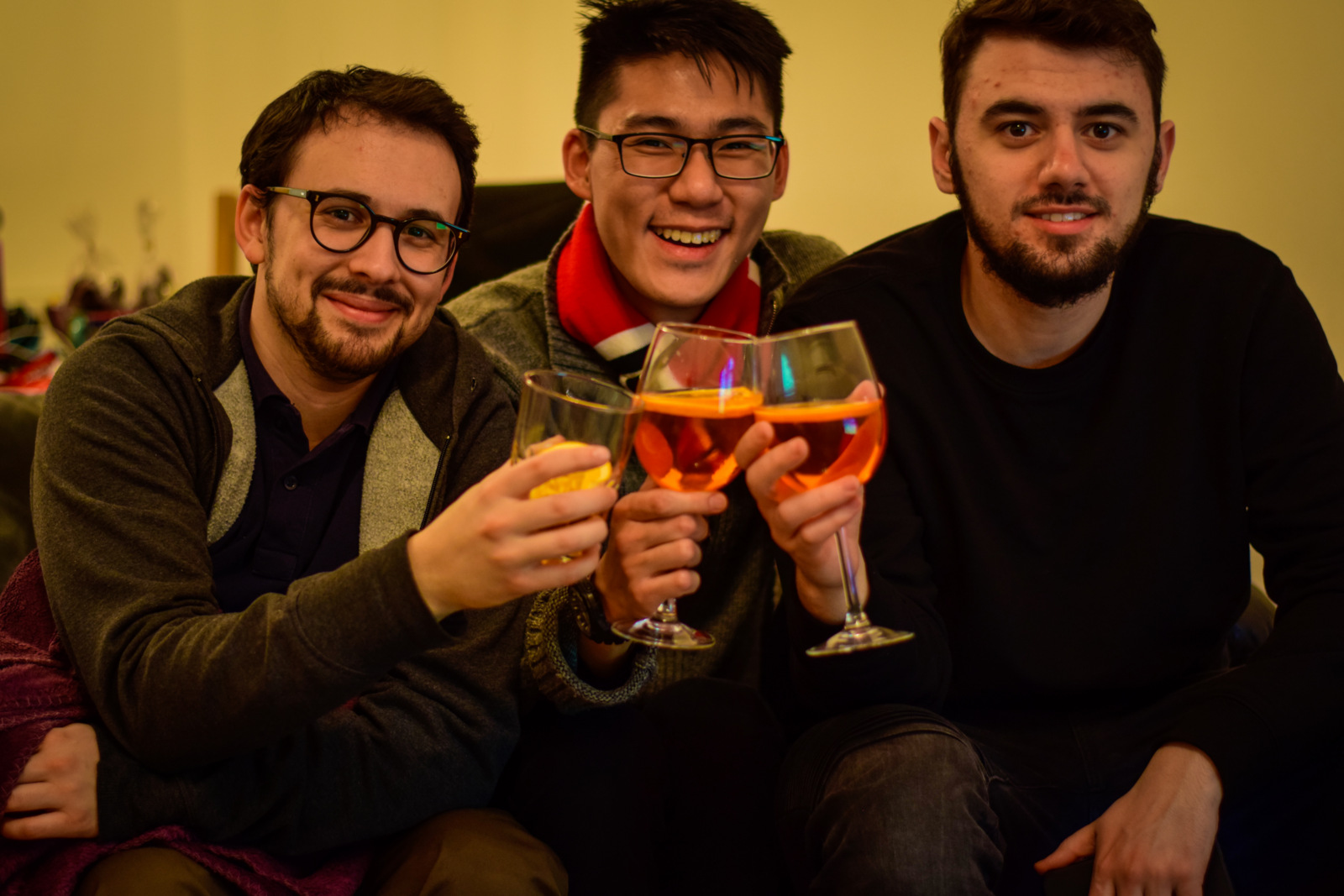 And before I forget, there are also Mulled Wine mugs from the Birmingham Christmas Market, which cost £3 each. (The Manchester mugs cost £2.50 last year and I think they still cost the same this year. They're special this year because they're stackable! How unfortunate that I'm not heading up to Manchester this year…) But oh well, the Birmingham mugs are still nice!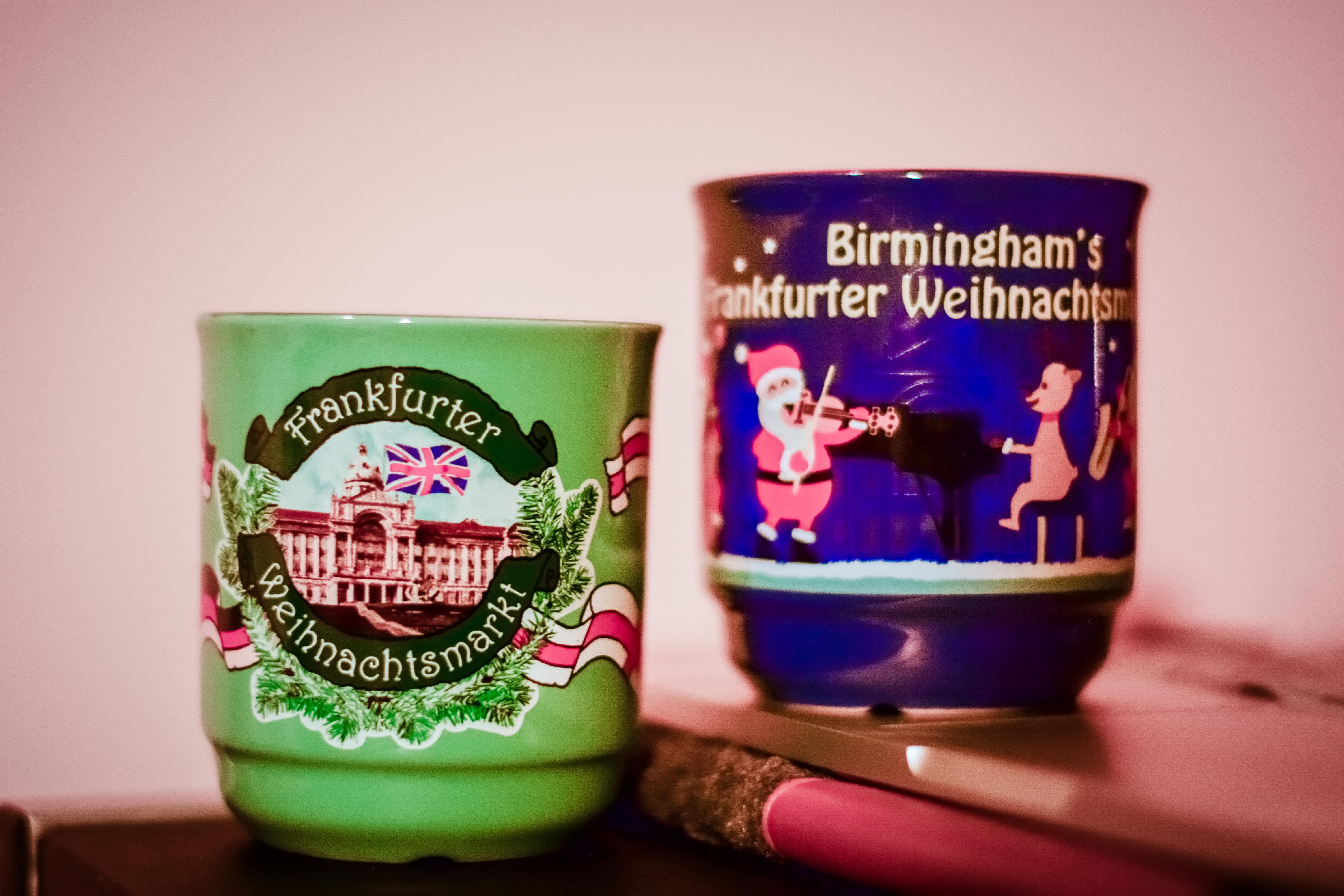 That's it for the Birmingham Christmas Market!
I'm now into my final week at the International Recruitment office and it's incredible how fast time has flown by. I will have a couple of posts more before I officially sign off from my role as the student ambassador for Singapore. For now, I'm just going to enjoy the last week at work here.
Have a blessed week ahead everyone!
Benjamin