By Ranjana Das and Emily Setty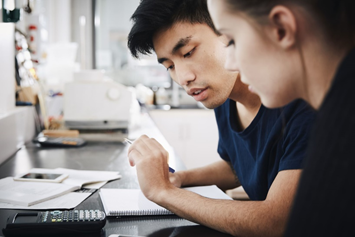 Surrey Sociology is delighted to announce that Ranjana Das and Emily Setty have won funding from the Faculty of Arts and Social Sciences to undertake a multi-disciplinary, staff-student collaboration – EEAS – Embedding Employability via Assessments in Sociology.
EEAS is a project proposing to conduct a rapid set of targeted activities to review, signpost, and construct assessments to embed employability into the curriculum across all programmes within the Department of Sociology. Outside of actionable benefits for the undergraduate degrees in the department, EEAS will generate a 'toolkit' of guiding principles and lessons learnt for wider use for embedding employability into the curriculum in the social sciences more broadly.
In collaboration with students, programme directors and the departmental assessments workgroup, EEAS will produce:
A review of existing assessments across the three degrees to flag out ones which meet our employability goalposts "as is".
An identification of "nearly-there" assessments which could be tailored and targeted to meet employability goalposts.
Development of new employability-enhancing assessments in "trial" modules – one in each degree, or in cross-disciplinary modules.
This process will result in:
A "ladder of employability" for each of our undergraduate degrees.
An end-of-project toolkit and summary of lessons learnt and key action points and take away points for broader use outside of the department.
An EEAS website embedded within the Department of Sociology website showcasing the development of the project and project outputs via mixed media content.
Das and Setty have planned to undertake this exercise in line with the Surrey Education Strategy and NSS goalposts on feedback, assessments and employability. They will involve students in the design, review and evaluation, including actively reviewing the curriculum and identifying where employability can be embedded/enhanced within assessments. EEAS is fundamentally a multidisciplinary endeavour, across Sociology, Criminology and Media and Communications with a close focus on enhancing learning and teaching with an eye to graduate futures in the contemporary world.