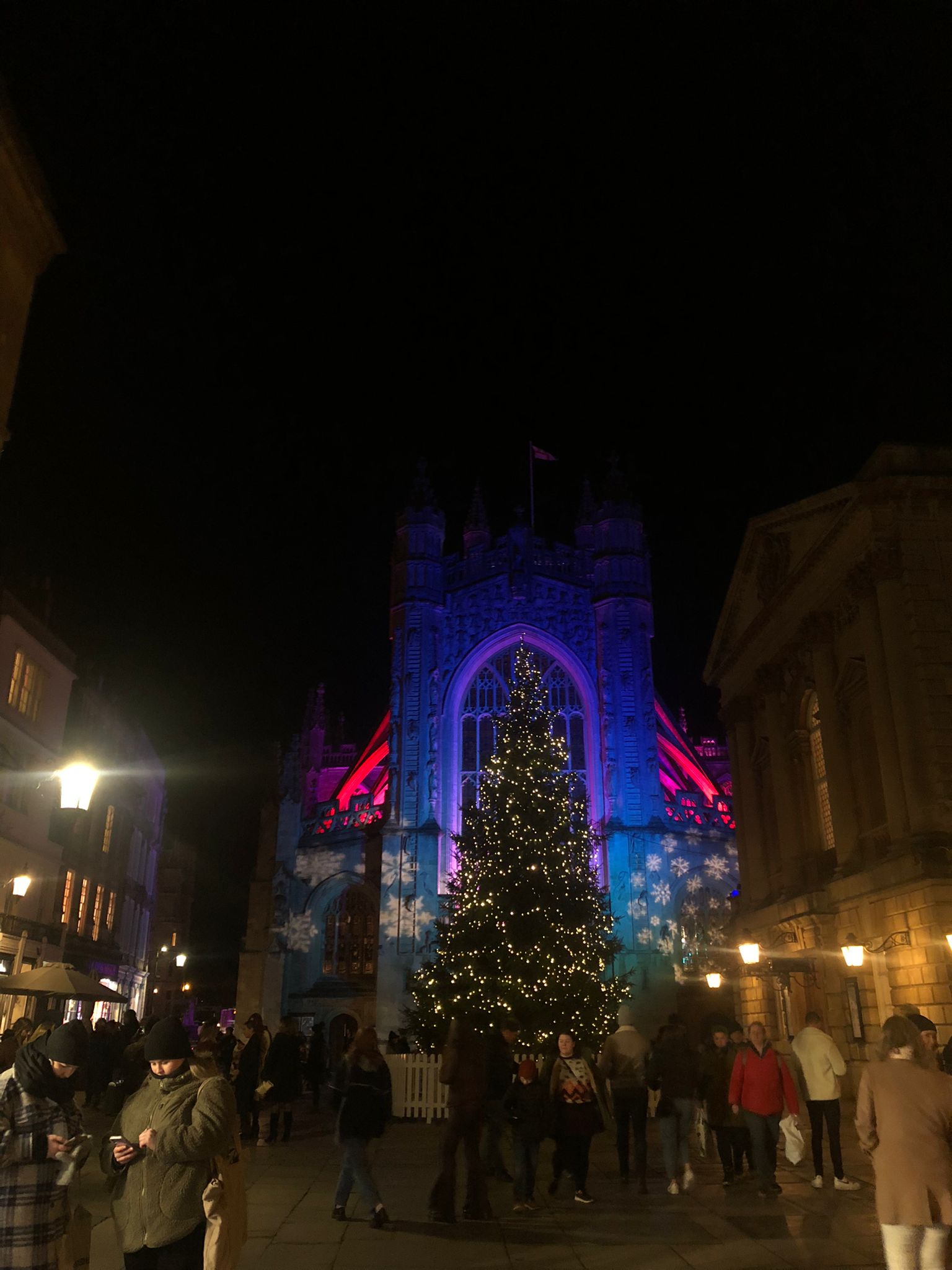 One of the best things about studying at the University of Surrey, is that we have amazing cities just a train away. This month I decided to visit one of my best friends in Bath.
She has been my friend since secondary school and we both always dreamed of studying abroad. Since we came to the UK, she constantly spoke about the magic of Bath during Christmas and this year I decided to accept her invitation.
I left Guildford after my classes and bought a return ticket to Bath for 35 pounds (which would be around 41 euros). The journey was only 2 hours long and before I realised it, I was in Bath.
My friend lives in the historic part of the city and the views from her room are spectacular. We saw the University, studied in the library, went out with her friends, and visited the famous Christmas markets.
I have to say that Bath really lives up to its reputation. Even though Covid limited the size of the Christmas markets, I still thought they were amazing.
We drank a hot chocolate by the Abbey and listened to live music. We also went to a Christmas market near the Royal Crescent where my friend found a handmade gift for her Secret Santa. On the last day, we ice-skated in a beautiful garden fully decorated with Christmas lights.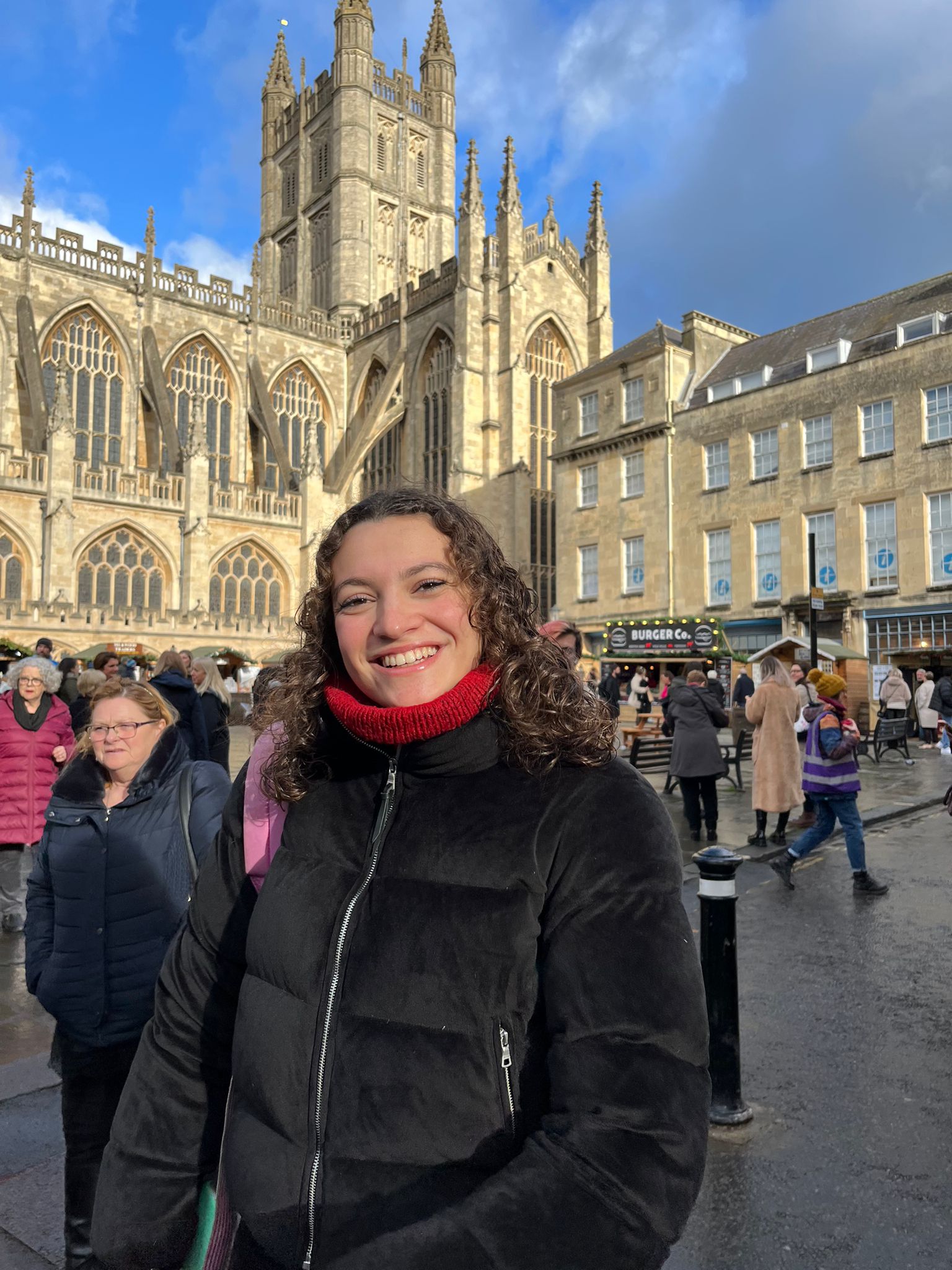 Bath is a city like no other. History, culture, and university life combine into one and create a magical atmosphere for students and visitors to immerse themselves and enjoy.
It was a splendid weekend and I look forward to discovering more amazing cities around Guildford in the next semester.