Hi everyone!
I hope you've begun your semester on a good foot. I started the last semester of my degree this week. My classes this semester are Security and Diplomacy in Europe, Global Governance, and my Dissertation. Not only am I going to focus this semester on my academic life, but also the University experience. This said I believe that one of the biggest advantages of studying in the UK is that University transcends the classroom. The experience is immensely enriched by societies.
What are societies? You may ask. A society is a non-profitable community built by students for students. It's similar to a school club. At the University of Surrey, we have societies on a variety of interests such as sports, languages, nationalities, hobbies, and so on. During my degree, I have tried the societies of Yoga, Volleyball, Crafts, Arts, Consulting, Model United Nations, Hispanic, Ballroom and Latin Dance, Salsa, and Politics. Don't worry, I'm not a member of all of them.
Societies are promoted at the Freshers Fair at the start of the semester and offer free trials to see if you like their activities. They also organize socials (usually in pubs or bars) to meet members in a more casual environment. All societies have a committee formed of at least a President, Vice-President, and Treasurer.
This year I am the Vice-President of the Model United Nations Society. This society consists of United Nations simulations where we discuss current events and political debates. For instance, we are currently talking about the Russia-Ukraine crisis. As part of the committee, I oversee weekly sessions every Thursday, organize attendance at conferences and socials. Last semester we held sessions on Afghanistan, Nuclear Proliferation, Israel-Palestine, and the Colonisation of Space.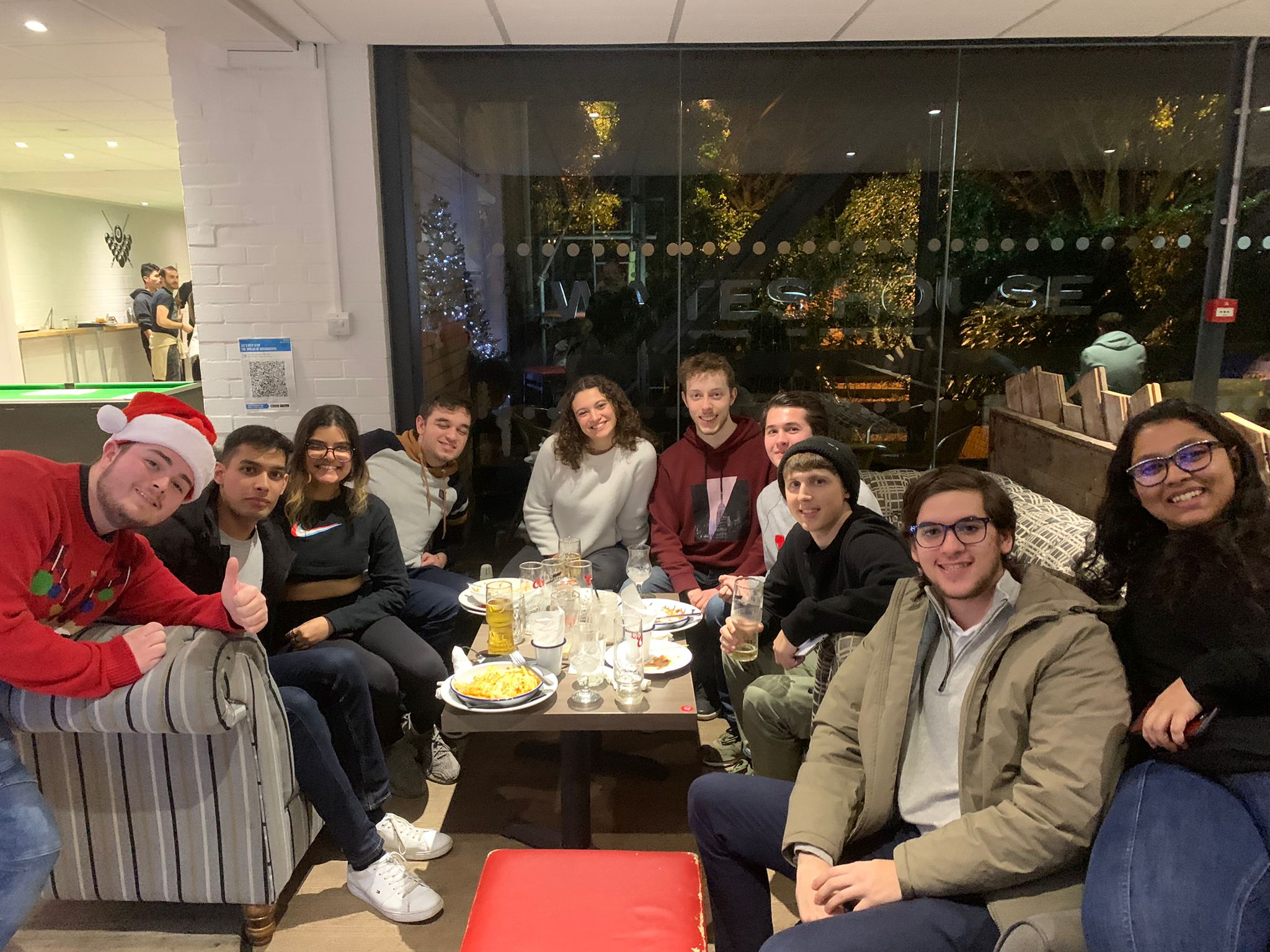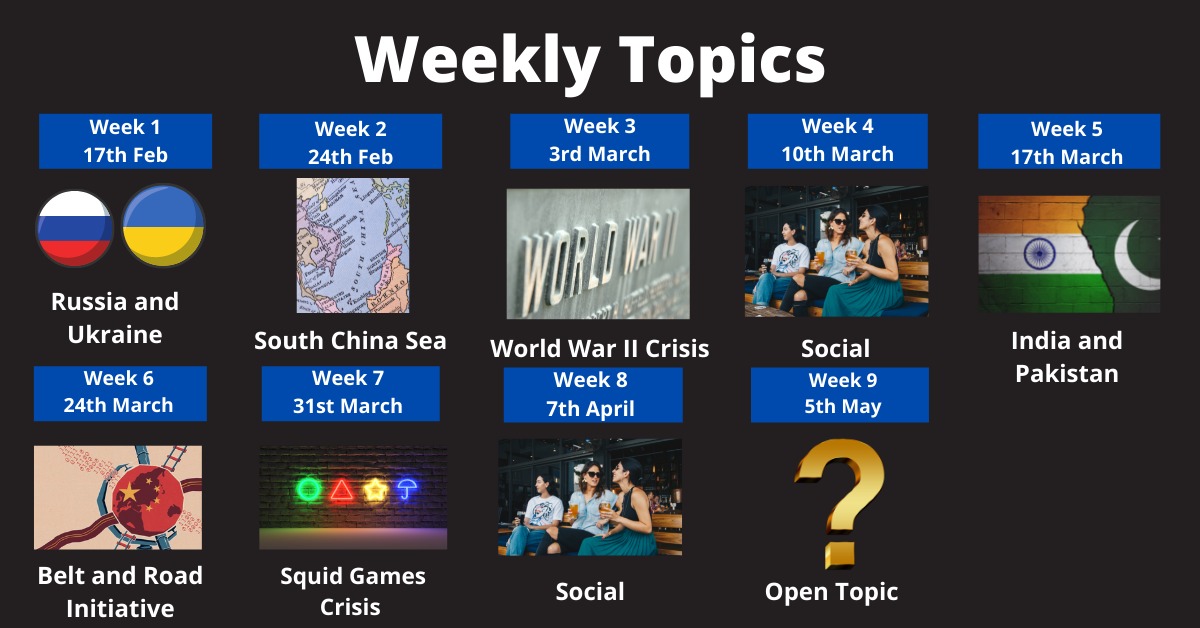 Moreover, I am also a recurrent member of the Yoga and Hispanic societies. The Yoga society holds lessons every Wednesday and Friday. At first, I was quite nervous to attend this society as I am a complete beginner, but as every society, their activities are prepared for students at any level. I even convinced one of my best friends to join me and we have gone every week ever since!
Lastly, I have been a member of the Hispanic society since my first year at uni. Here I have met people from Spain and other Spanish-speaking countries. This society organizes parties, cultural events, and casual gatherings. They even collaborate with other societies to create Mediterranean Nights at the University nightclub. I must admit that this society has been a huge support-net when I was feeling nostalgic. It's always nice to feel a little bit closer to home.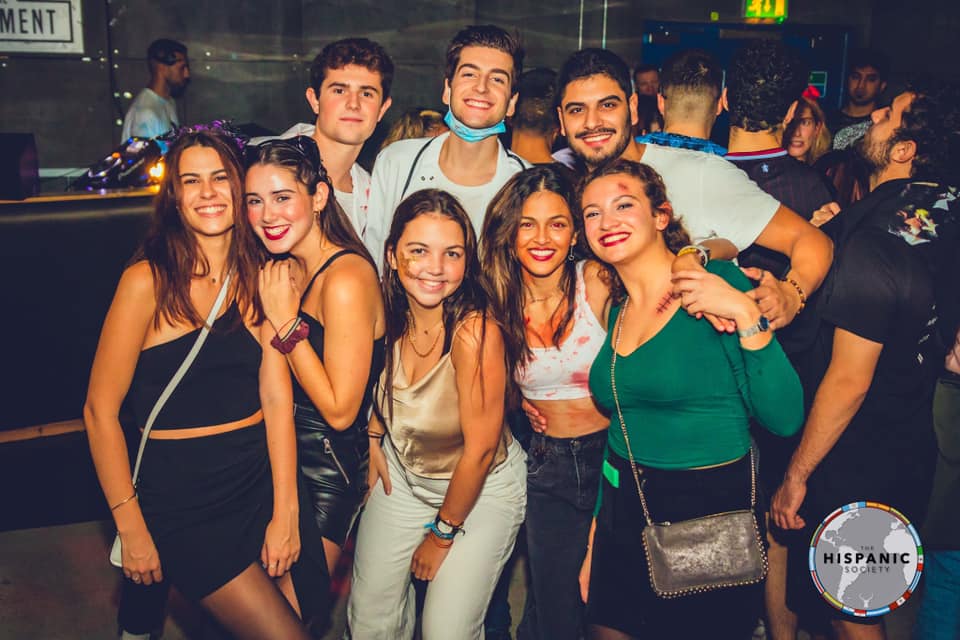 I hope this blog has given you an idea of what societies are and all the things you can try at university. I will catch up with you guys soon on my next blog about my exchange to the University of Bologna.