Welcome to the PhD Accelerator Spotlight Series, where we highlight PhD students who are driving innovation and entrepreneurship by commercialising their research and ideas. Discover their inspiring journeys, ground-breaking projects, and how they bridge academia and start-ups. Join us as we celebrate their achievements and the transformative impact they are making in the world.
Introduce yourself: Can you tell us a bit about yourself, your educational background, and the research you are currently pursuing?
I am passionate about using technology in the field of healthcare and I have a strong belief that AI and other technologies have the potential to revolutionise healthcare. I have a Bachelor's degree in Electronic and Telecommunication Engineering from Sri Lanka, where my final year project focused on developing a telemedicine system to help rural people. After graduating, I worked in the industry for nearly four years, developing mission-critical software for the capital markets. I then moved to research for a few months, before starting my PhD at the University of Surrey in 2019. My PhD research is focused on developing novel interpretable AI models for disease prediction, especially antimicrobial resistance using genomic and electronic health record (EHR) data. During this PhD, I have contributed to many other AI-based healthcare projects, including a Rapid COVID-19 Testing device and a Low-cost molecular diagnostic kit for bacterial and virus diseases on the farm in collaboration with interdisciplinary researchers.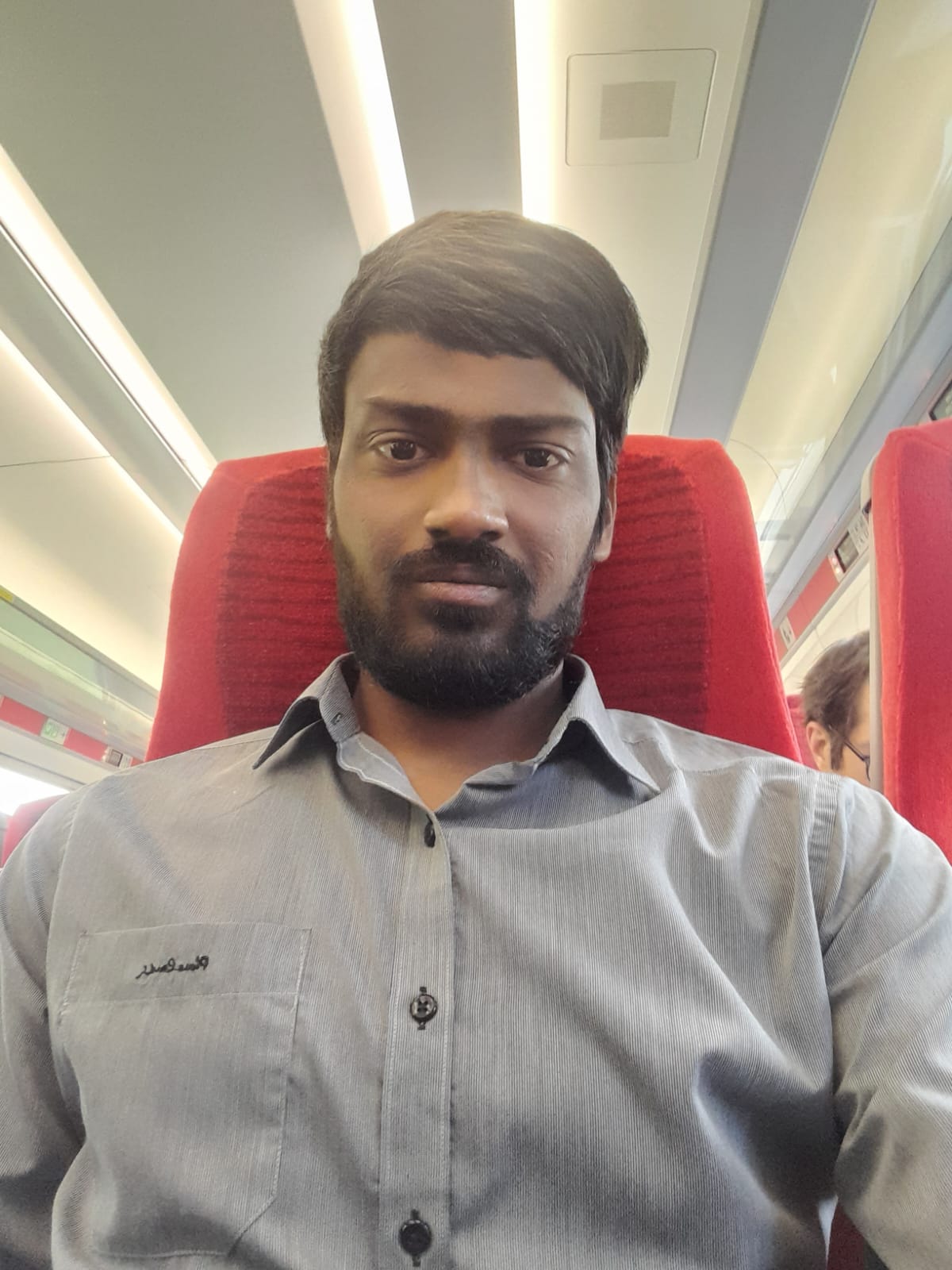 What motivated you to pursue a PhD in your field?
My motivation for pursuing a PhD is my curiosity to explore new knowledge and my desire to contribute to the existing body of knowledge. I have a genuine interest in utilising AI to create a significant and meaningful impact in healthcare. This passion led me to choose my PhD at the University of Surrey.
How did you become interested in entrepreneurship and the idea of commercialising your research or starting a business alongside PhD research?
My interest in entrepreneurship and the idea of commercialisation was sparked by the belief that research should have a tangible impact on everyday people and my prior exposure to startups before my PhD. This interest and desire to bridge the gap between research and practical applications have motivated me to explore how my research can be transformed into a product or solution that makes a meaningful difference in people's lives.
Can you briefly describe the potential applications or impact of your research or business idea on society or industries?
E-Carebetics, the Retinopathy prediction tool, offers an accessible and efficient solution for diabetic retinopathy screening. It empowers primary healthcare providers to make informed decisions and patients to actively manage their health by capturing retinal images using a smartphone attachment and providing detailed AI-based annotations and diagnostic reports instantly, it saves valuable time and resources for both patients and healthcare providers. It also opens up opportunities for remote or rural healthcare settings to provide quality diabetic retinopathy screening and care, bridging the access gap to specialised eye care services.
What challenges do you anticipate when it comes to translating your research into a commercially viable product or service?
Obtaining regulatory approval for data collection using the designed device to improve the AI model performance is one of the challenges. It involves ensuring compliance with applicable standards and regulations, specifically addressing concerns related to data privacy, security, and AI-related ethical considerations.
How has the university's support and resources played a role in your entrepreneurial journey?
Through the university network, I have been fortunate to discover valuable training opportunities like ConceptionX. Participating in ConceptionX has enhanced my understanding of market analysis, business planning, marketing strategies, and the practical aspects of transforming academic ideas into real-world ventures. Similarly, I learned about events like MIT Hack4theFuture, which have provided me with a platform to collaborate with teams on this idea, work on the idea and refine my current business idea.
Additionally, I have participated in Climb23, an innovation event sponsored by the university, which allowed me to network and further develop my business idea.
What are your future aspirations as an entrepreneur? Where do you see your start-up or commercialised research making an impact in the next few years?
My future aspirations as an entrepreneur are centred on making a meaningful and lasting impact in healthcare through a startup in future, revolutionising healthcare practices, and improving the lives of individuals around the world.
What advice would you give to other PhD students who are considering pursuing entrepreneurship and commercialising their research?
If you have the drive and the willingness, do not hesitate to take the first step to unlock the potential of your research in the real world. It enables you to create your path and make a lasting impact with your research.
Is there anything else you would like to share about your experience, the program, or the importance of bridging academia and entrepreneurship?
Bridging academia and entrepreneurship is a powerful means of maximising the impact of research and promoting innovation.
It's important to note that starting a business can be risky and challenging, but the potential benefits can be significant if done successfully.
Are you feeling inspired or curious by Mukuntha's journey so far? Then reach out to Dr Geoffrey Knott, PhD Accelerator Manager (geoffrey.knott@surrey.ac.uk), who can guide you towards exciting opportunities, events, and resources that can help you navigate through this phase and make a lasting impact.