---
So you finally feel settled into your flat, you're just about on top of your workload, and looking forward to Christmas. Everything is sorted! Oh wait – now you have to start thinking about where to live next year…
"But it's not even Christmas!" you exclaim, "why on earth do I need to be planning where to live next year already?! I need to decide who to live with when I've only known them for 10 weeks?!"
It's pretty normal for students to start house-hunting around this time, if not directly after Christmas. Landlords start advertising their student houses early and it can get very competitive, and although there are still a handful of houses available in the summer they may be far more expensive and not exactly what you're looking for.
However, this post's purpose is not to stress you out or to tell you to get a move on and start house-hunting; it's to tell you about alternatives to student housing that not everybody is aware of.
Many local students decide to commute from home in second year onwards, or move home for placement if that's more feasible than staying in Guildford. Some decide to apply to live in halls again, although you are not guaranteed a room as first year, final year and overseas students do get priority. And some do what I do, so let me welcome you to my home and my housemate…: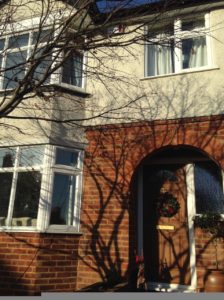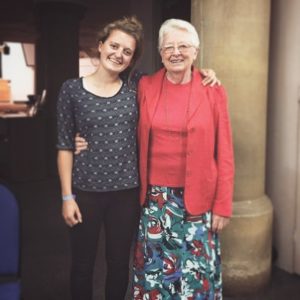 Although I really loved living with my friends the last couple of years in a wonderful cosy student house in Park Barn, I felt the need to live somewhere quieter and more affordable this year, and I am fortunate enough to know a very lovely lady who takes lodgers. She's been taking in students since her husband died a few years ago, and she thoroughly enjoys the company and extra little bit of income. Yep, you guessed it, the rent is pretty cheap. But that's not the only benefit…
Positives of being someone's lodger:
The house is very homely already – it feels like I'm just staying with a grandparent all the time!
My house is in a pretty quiet and nice area (near Stoughton) yet very close to shops, fields, and a 10 minute cycle to the centre of campus
It's not cold or damp, as the heating is on much of the time and there is a (real) fireplace!
All bills are included in my rent and she doesn't charge me when I'm home for the holidays
If I'm lucky, I get the occasional meal or "Kirsten I made a cake today, help yourself!"
I have a decent sized double room and my own bathroom, in a loft conversion on the house
I didn't have to bring any of my own kitchen stuff
There is a dishwasher and tumble dryer
It is very quiet and I'm never disturbed at night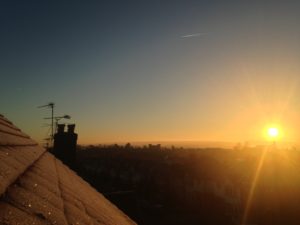 Sunrise from my window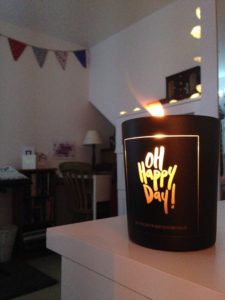 My bedroom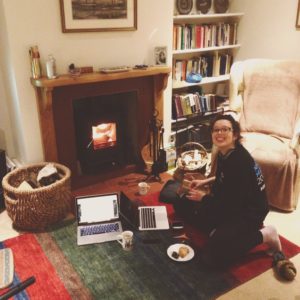 Doing work in the living room by the fire with my friend Maya
but don't let me be biased…
Negatives of being someone's lodger:
Sometimes I lack motivation to do work
I really miss living with my friends/other music students
There's slightly less "studenty spontaneity"
Can be lonely sometimes, as she is often out/busy
Occasional FOMO
Still, it's an option to consider. If you are ever in need of a short-term place to live or somewhere quiet to stay, see if you can find someone who rents out a room in their house to students – there are a lot of people around who do that.
There are definite pros and cons to all living situations so when you decide what you are going to do, who you are going to live with and where you are going to live, weigh it all up and I'm sure you will make the best decision for yourself!
All I have left to say is have a happy happy Christmas, take care of yourselves, don't forget to relax and enjoy the break and don't stress!
Until next time,
Kirsten