Now that you've finished the stressful process of applying to university, and dragging your parents around numerous open days, it's time to think ahead with a positive mind set and anticipate preparing for what you will need in your new university life.
Moving away from home for the first time and being thrown into a completely new social group is a big step and it's a great idea to have a few things in mind in the run up to the BIG move, so here are some small tips that might go a long way….
SAVING MONEY FOR FRESHERS WEEK
Freshers week is a fantastic way to get settled into university life. You'll be be meeting new friends, your new home, and your beautiful new campus, but it's a smart idea to have some money saved as we all know socialising can be a bit of a money grabber.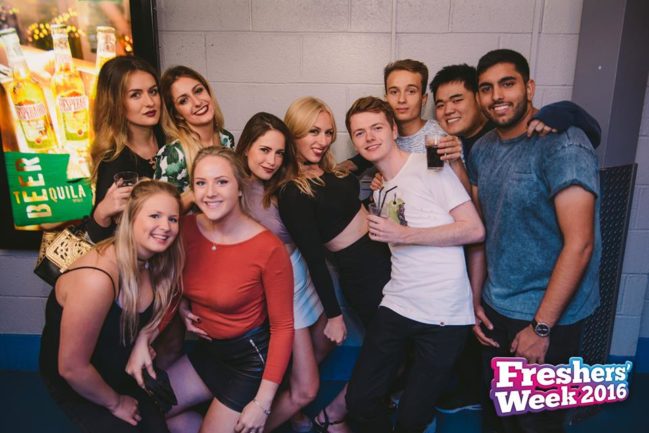 At Surrey the Freshers Rubix! wrist bands have been around £50 over the last few years, but with acts like Example, Krept and Konan, Lawson, Tinie Tempah, and many more it's well worth it! To go along with that you'll want some extra cash to spend on drinks and new outfits you may need to accompany these nights out.
Alongside the freshers week night life there is freshers fair which will include signing up to societies, which I highly recommend as it's the best way to get fully integrated into university life. However, a lot of societies, particularly sports, will have club entry fees so that training kits and facilities can be provided.
So with that in mind, getting a part time Summer job would be a great idea so that money doesn't need to hinder how much you embrace university life!
A little tip – if you've applied for a student maintenance loan it doesn't always arrive in your bank account by freshers week.
2. APPLY FOR A TESCO'S CLUB CARD & UNIDAYS
On the same note of money getting a Tesco club card and a Unidays account is another great idea to apply for ahead of university so you can start working on a student budget as soon as you move in!
Tesco's is the most regularly used supermarket for students as it's situated right inbetween the Stag Hill and Manor Park campuses. Club cards can take up to a couple of week to be delivered so it's a good idea to order one now and you'll be ready to collect those points on your first uni food shop experience.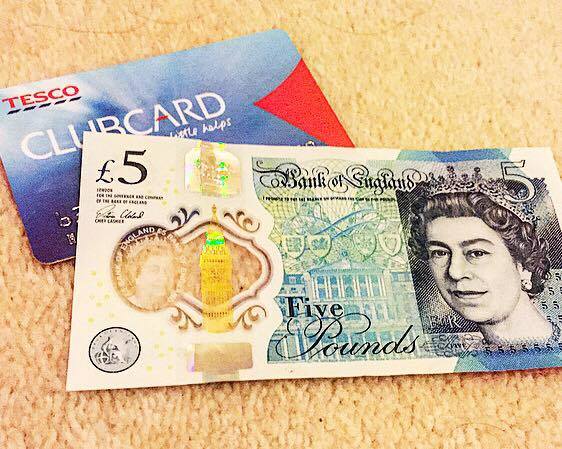 Along with this the Unidays website is a great way to save money through their student discount scheme on loads of top brands. It's easy to sign up, and anyway – who wouldn't want 15% off their favourite party dress from Topshop?!
And for more ideas on saving money at uni check out one of our other student blogs.
3. THINK ABOUT WHICH BANK IS BEST FOR YOU
It's important to have a secure student bank account whilst you're at uni as it's likely that you'll be using it for your student loans as well as your living. If you're thinking about changing accounts it's best to do this well in advance as most major banks will ask you to book an appointment to do this, and the waiting lists can be several weeks long.

When I started as Surrey student I decided to change my bank to Santander as they offered a good student package, a free 16-25 railcard, and they were the only bank situated on campus. It's completely up to your individual preferences but it's very important that you go to uni knowing that your accounts will be safe and well managed. If you're still unsure check out Santander's student current account.
4. HAVE SOME HELPFUL TARGETS
Moving to university can be such a hectic time that it's easy to forget to appreciate where you are and what you want to achieve with your time.
University is a place of so many opportunities it would be a great idea to set yourself some goals that you would like to achieve in your time there, such as; trying a new society, learning a new language with Surrey's Global Graduate Scheme, or even learning how to iron properly (mum won't be there to do it for you unfortunately). Whatever it is targets can be extremely helpful in keeping a focused mind.
5. STOCK UP ON STATIONARY
Remember all those odd pens and endless felt tips you have lying around the house? Well now would be a perfect time to collect them all together.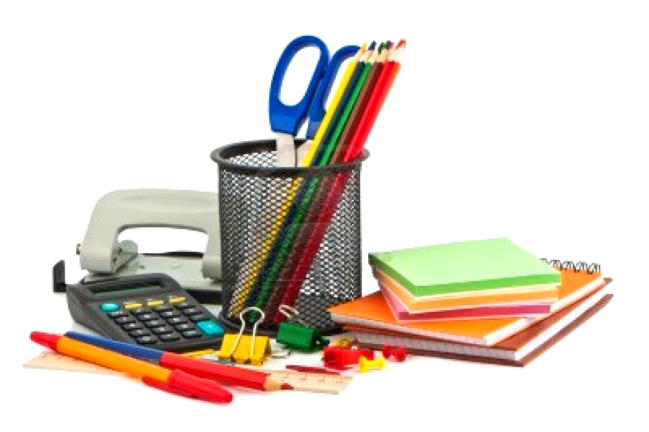 As I'm sure you're already aware university, with all its glory, is subject to our most feared activity…
EXAMS!
Having a load of coloured stationary has been scientifically proven to help people remember notes and facts better, and even if not at least all your lecture notes will look pretty. Grab those sparkly sharpies!
6. TAKE SOME COOKING CLASSES
And finally, it's a good idea to grab a few tips from mum and dad about good healthy cooking. Whilst it's good to stick to cheaper brands at university you should also think about a balanced diet as this will help you study better and keep you away from the university doctors. The BBC website has a great section on student cooking and it would be a wise decision to go by the trial and error procedure whilst you're still at home and mum can quickly hand you the fire extinguisher….
So I hope that helps, and remember whilst university will be the best time of your life it's a good decision to prepare in advance for what will most likely the biggest step you've taken so far.
Good luck!