So, you've chosen the lovely, green and very convenient campus in Guildford, but you've also opted to become a part of the local community and there's lots to go out and visit when you find yourself with some spare time on your hands. Guildford is a hilly place…something I only realised after my first gentle stroll, or should I say hike, up the high street in Freshers' Week: but a cool, refreshing beverage in one of the many eating establishments on offer, and I started to grow rather fond of my new shopping haven! But, depending on what you're used to, Guildford might seem a fairly quiet town, and so you always have the option of hopping on a train to central London and within half an hour, be in the bustle of it all! There's even a rooftop bar, and gorgeous views of the Southbank on offer, just minutes of leaving Waterloo station (where the fast train from Guildford arrives). Kingston-upon-Thames is another large town (oddly enough there isn't a single city in the whole of Surrey) which you can easily get to on the train: I'd recommend going for a stroll along the river and making the most of the shopping on offer, including plenty of department stores.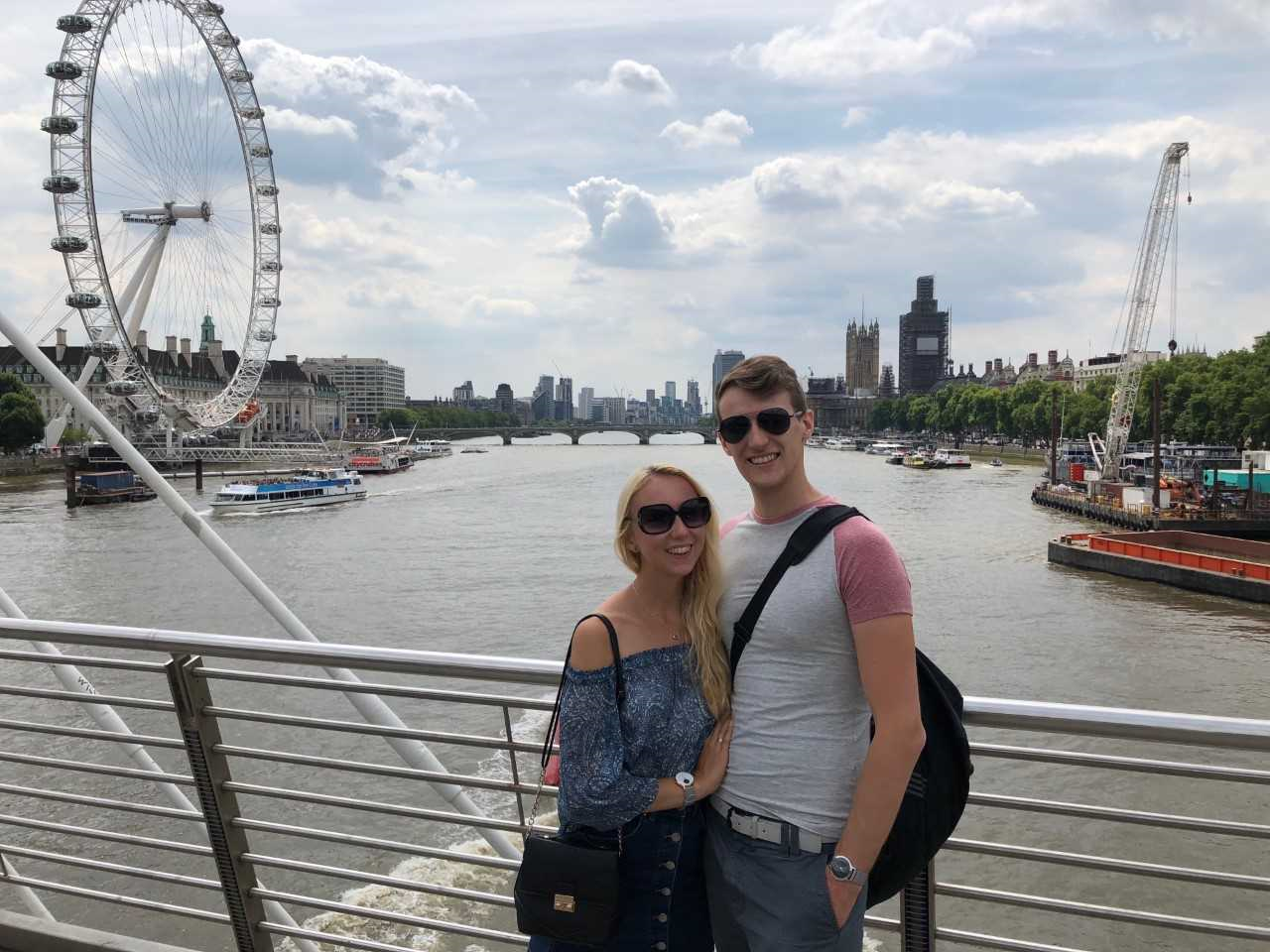 Three years of living down south now, and I'm still as much of a tourist when it comes to visiting London!
However, aside from the urban areas, there's a lot of gems to be found in the Surrey Hills and surrounding countryside to Guildford. The bus passes for Guildford include routes to the surrounding areas, or you can catch one to pretty much anywhere you need to go in a ten mile radius from the bus station, which is located behind the Friary Shopping Centre. Places such as Godalming and Shalford are ideal to spend an afternoon in: you can easily get to them and there are plenty of gastropubs where you can enjoy a chilled catch up with friends out of your usual bar in Guildford. If you're in need of some sea air, then you can even head to the south coast, and Brighton is also easy to reach by train, via my new second home after my year abroad…Gatwick airport. Living in mainland Europe for the year was great, but it's resulted in me no longer batting an eyelid about catching a plane as often as a bus, so it's a good job Gatwick is so close! Whether it's for a spontaneous weekend after finding some last-minute bargain flights, or a chance to go and visit friends or family in another country, I can't recommend a mini-break enough!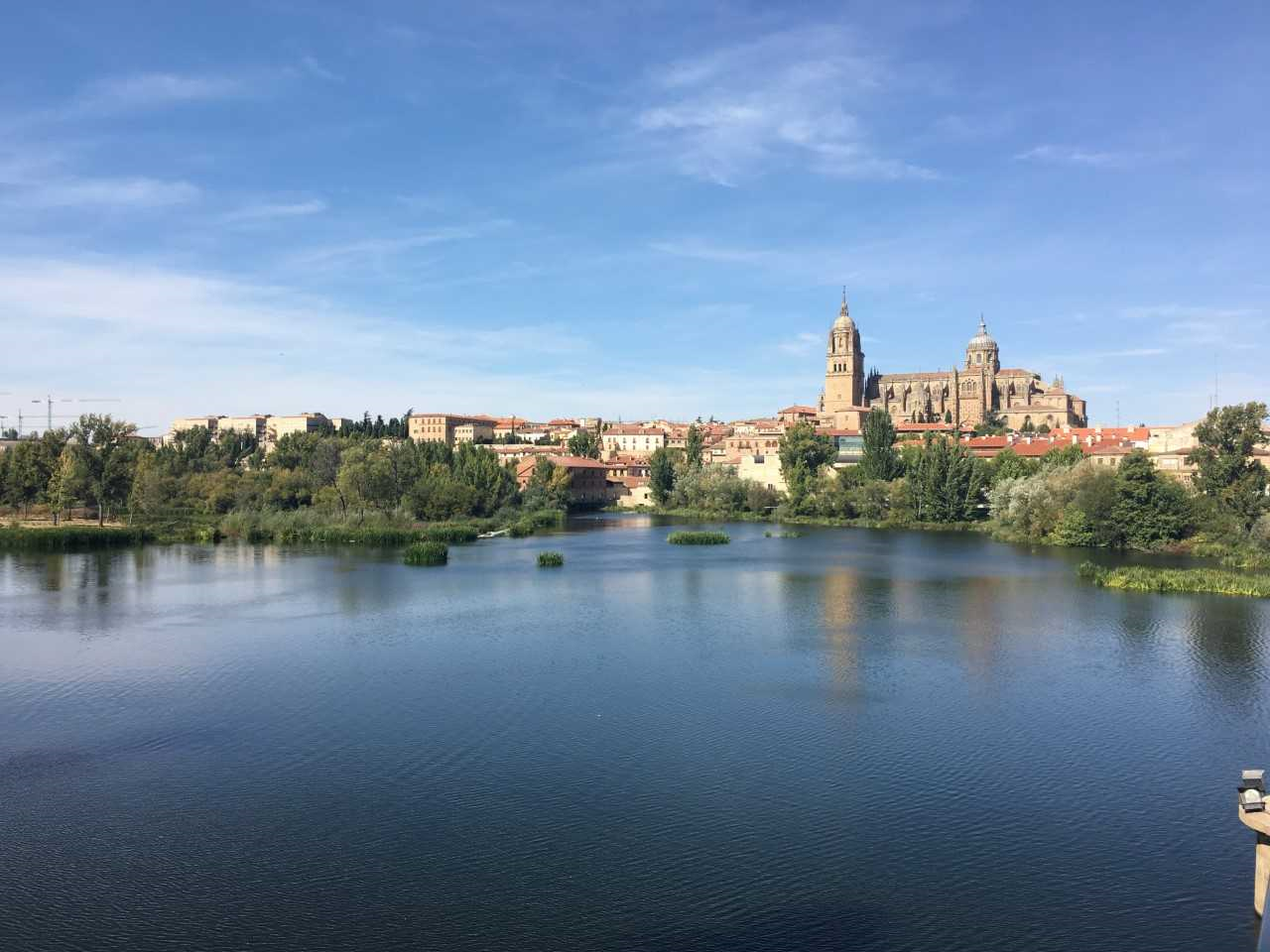 Wouldn't be without my flight tracker to find a cheap weekend away back in Spain!
Or if you're a driver, then the world truly is your oyster, and you can't get a degree from Surrey without taking a trip to Newlands Corner at some point, with stunning views of the countryside. Farnborough is also a short drive, and they host a really popular air show each year. If two wheels are more your thing, then there are now bikes to hire from the campus, or mountain biking shops in town if you'd prefer one to take off the beaten track and find your own favourite places for when you need a change of scenery or thinking place ahead of an assignment. If you're unsure of what to pack for uni, with a passport, railcard and bus pass, then I don't think you can go far wrong!