All you need to know about Dance and Drama at Surrey Uni
You might have clicked onto this post thinking… 'I'm studying business, not starting at GSA, moving on…'. But, hold up, for just a few minutes, as I convince you just how much there is to get involved with during your time at Surrey University; especially when it comes to all things theatrical.
As you probably know, like all other Universities, Surrey has a wide spectrum of clubs and societies available for you get involved with during your time here. From Fencing to Football, and Disney to Dodgeball, there is literally something for everyone. Most clubs will let you trial a free session too, so there's nothing to lose or obligation to join straight away before trying it out first!
During my first term at Surrey University, I have joined The Surrey Dance Squad and Musical Theatre Society, alongside my degree within the School of Biosciences, and have loved every minute of it. Balancing your time effectively is an important factor, but I think this topic with come in a future blog post, so keep your eyes peeled for that!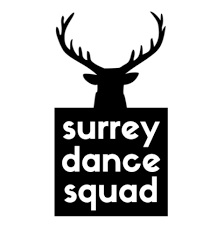 First, I'm going to discuss…
Surrey Dance Squad
You can take joining this club two ways. If you have danced a lot before and enjoy it and would like to continue and potentially work towards competitions, the competitive route would be for you! Most years, Surrey's competitive teams will attend competitions where they battle it out with other universities – it sounds like a great opportunity and way to continue your passion, alongside studying your chosen (potentially non-related) subject. Auditions usually take place within the first few weeks of term and will establish the strongest contenders to take forward to the teams.
If this is not for you, or you don't make it this year, open classes are such a great way to continue (or start!) dancing without any pressure – this is what I do! Surrey Dance Squad run open dance classes, aside from their competitive practices, twice a week in various locations around campus, led by committee members in second and third years. There is jazz, hip hop, ballet, tap and contemporary – so a lot of options. They are open to all abilities! Everyone is really friendly and there to teach, help you, and have a good time! Please don't worry about coming if you've never danced before or even have two left feet! Everyone is welcome.
Now, moving on to…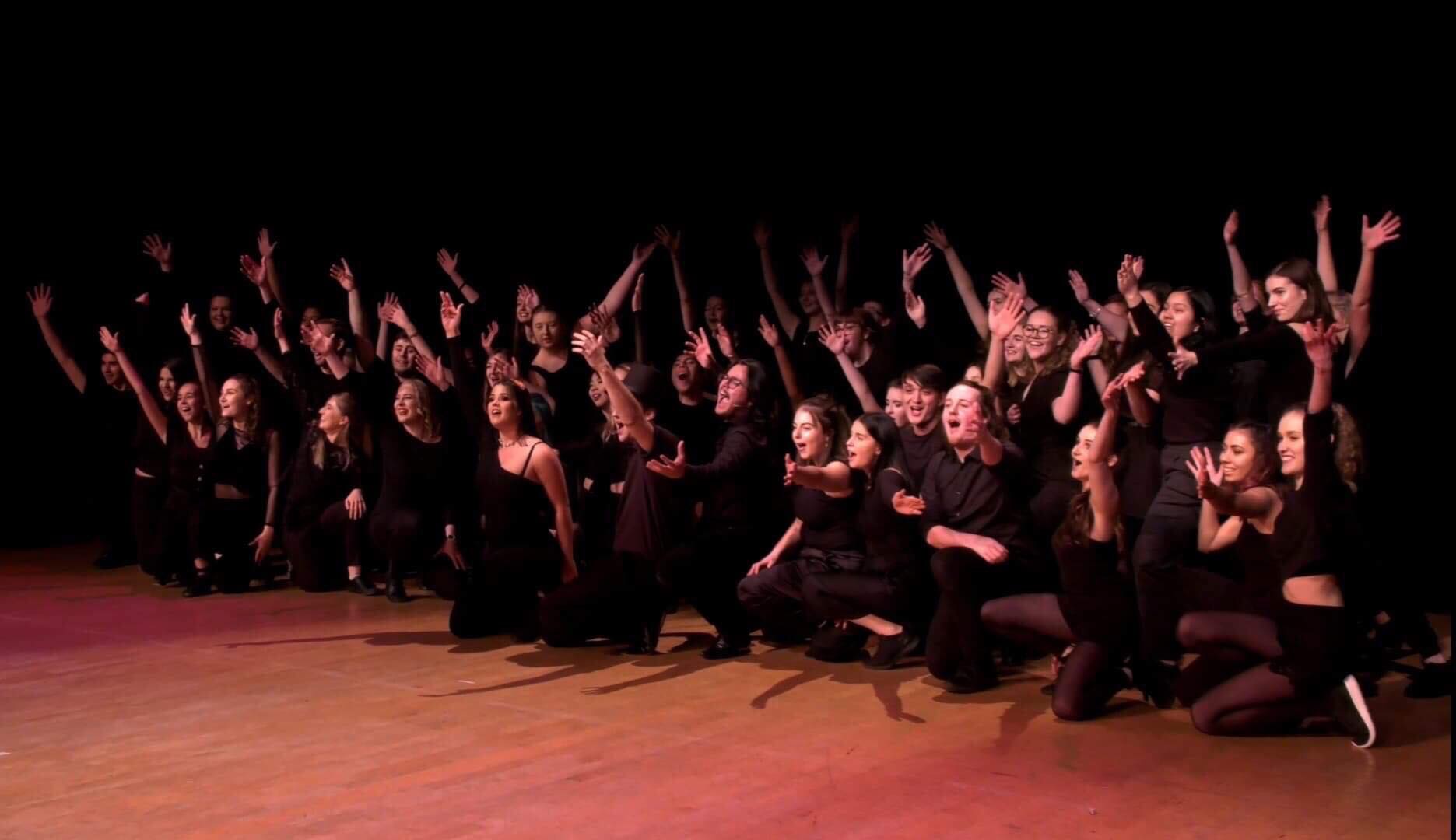 Musical Theatre Society
When I went to my first MT Soc rehearsal, in the third week of term I may add (I joined late), I was met with such a warm, friendly, welcoming atmosphere and sense of belonging. One great thing about joining any society is feeling a part of something and, especially with MT; I just feel a part of the big family already! It's a great way to be creative outside of your course and mingle with different year groups and students – there are even some 'professionals' studying at GSA involved!
They are such a supportive, hardworking and committed network of thespians that are dedicated to what they do. Demonstrated by the amazing productions that they put on year after year! So far, we have done our Autumn Showcase, which was filled to the brim with different musical numbers from a plethora of shows. And, are now working towards the main musical production of the academic year – Spring Awakening to be performed in (Spring eek!) March. Finishing up the year with another Showcase which has a bit more freedom and artistic licence than the set musical. All of this is scattered with socials and drama games and fun to keep us entertained!
I hope this post has changed your opinion about societies and empowered you to join your own! Whatever it may be; it doesn't have to be dance or drama – just whatever makes your heart sing, interests or intrigues you! There are so many opportunities and options out there so now is you time to try – you may even discover a hidden talent you didn't even know you had!