I was worried before I started at university that there wouldn't be enough support, only because I thought university was like an extremely independent place, where you had to do everything yourself. But I was so wrong! Since starting at the University of Surrey I have had so much support and continue to do so through my time here.
Student life mentors 
When I moved into accommodation I was welcomed by my student life mentor. This is a second or third year student, who had already lived in accommodation. They were on hand to offer me support through my first year living in accommodation. This was really nice because moving into accommodation was so daunting and so it was so reassuring to have someone of a similar age to talk to and ask questions. My student life mentor came around every week to check in with us and keep us updated with anything important. As the year went on and we became settled, their visits were less frequent.
There are also student life mentors offering the same support for those who don't live on campus and who commute in. 
Wardens
In addition to that, each court is monitored by on-sight wardens, who ensure everything is kept in order and people aren't being too noisy. If you have a problem with your flat mates or there's a disagreement that you need help resolving, the wardens are great people to talk to. They can host mediation sessions to help you resolve any issues, which is great because it just makes you feel like you're not alone. If there's any issues you're struggling to deal with, there will always someone else to support you.  
Library 
The library has so much support. There is the IT desk so if you had any problems with your university log in or anything else IT related, they're on hand to help you Monday-Friday. Also, in the library there is the Academic Skills and Development support team, who deliver workshops, offer advice and 1to1 sessions to help students become more independent in their learning. This has really helped me since starting university, especially with referencing in essays, which I had never done before. Secondly the library is also the hub for the Disability and Neurodiversity Support team, who offer support to those students who are disabled or have learning differences such as dyslexia or autism. They assist these students, where necessary, to help them achieve their full potential whilst at the University of Surrey.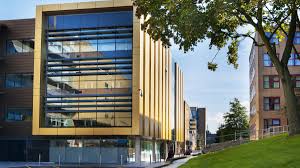 Centre for Wellbeing 
Based on the main Stag Hill campus is the Centre for Wellbeing. It's really reassuring to have somewhere to go if you're feeling overwhelmed or if you just need support for any mental or physical health issue. The support they offer is completely free and confidential and is available upon appointment or through a drop-in session.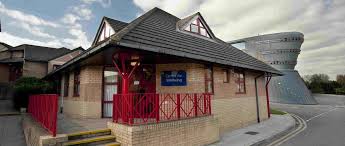 Security 
The University of Surrey has 24-hour security operating across all 3 campus', which makes you feel so safe when walking through campus at night. It's also really reassuring because they deal with any noise complaints or disruption. They have an emergency and non-emergency phone number, which you can call at any time. They are also fully first aid trained so any medical emergency, they are only a few minutes away. All in all, security offer great support and they've made me feel safe at Surrey.
Personal tutors
Finally, each student is allocated a personal tutor from their department, who offer academic support throughout your time at Surrey. It's been really comforting knowing I can go talk to my personal tutor if I feel myself struggling on my course.