When I applied to the In2Surrey scheme back in 2018, I had no idea that it would turn out to be one of the best decisions I have ever made about university! I found the scheme to be so helpful and supportive and the applications for 2021/22 are open now! With that in mind, let me talk you through some of the key points of the scheme.
What is In2Surrey?
In2Surrey is a Widening Participation and Outreach scheme meaning it is part of how the university supports students, who may have been disadvantaged in some way, achieve amazing things here. There is an eligibility criteria which includes holding a UCAS offer, studying at a state school and meeting other criteria such as being from a minority background or having experienced disruption to your studies.
What are the Benefits?
If you have been given a place on the scheme, you then gain access to some amazing features! For me personally, the best ones were having a lowered entry requirement and having a mentor. I mentored students myself this year and the experience has been incredible on both sides! As the mentor is a current student you can ask them whatever questions you have – no matter how small or silly it seems. You can also discuss whatever concerns you may have about University, especially things like making friends, as they have experienced it themselves so will be very understanding and have their own top tips to tell you!
There is also a scholarship offered which is based on the final grades you receive at school. This was an amazing motivator! It was also really helpful as budgeting was something I was quite apprehensive of when moving and living independently at university so it really helped as a safety net.
The events held for In2Surrey students were also really helpful for me, especially the one just before moving day in September. I got to learn more about the support services here at Surrey and got to meet other students and start making friends. It was really great for soothing any last minute nerves and made me really excited to get started.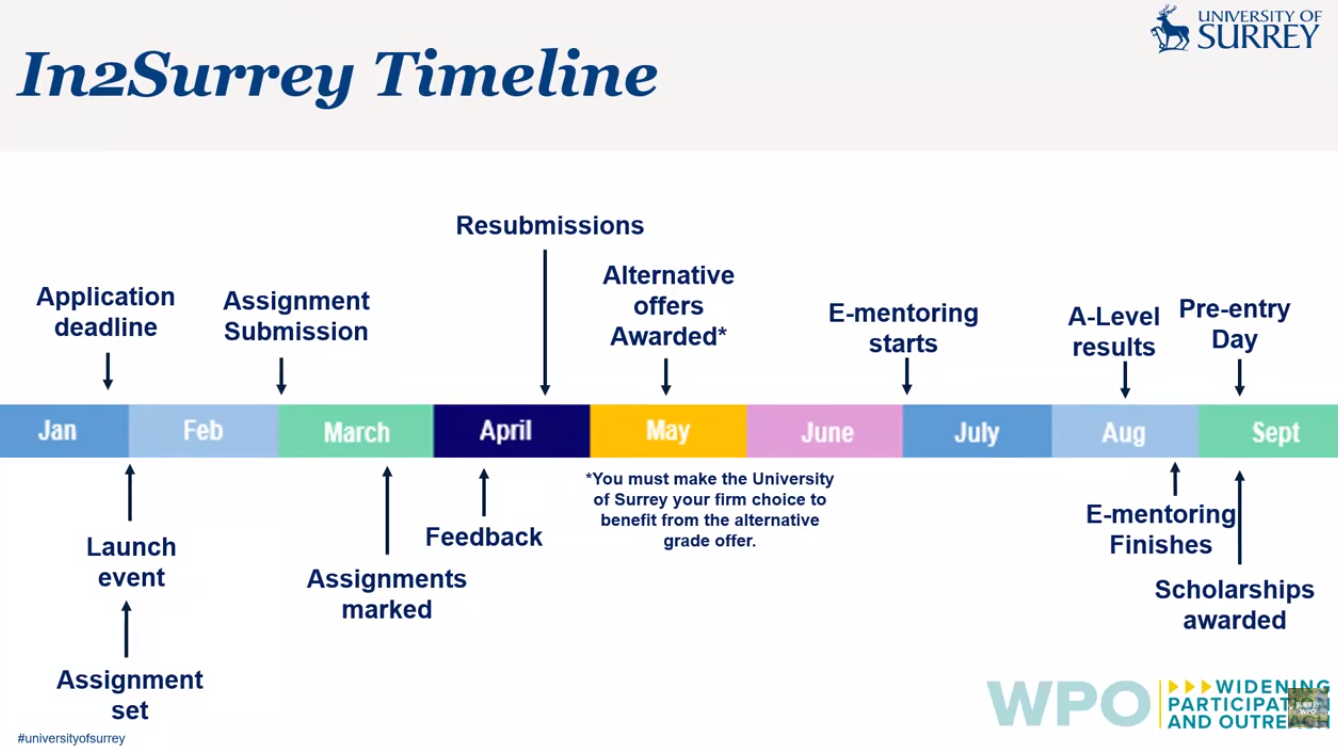 What are the Requirements?
The only other requirement from you, aside from the initial application, is the completion of an assignment. This can sound quite intimidating but was actually really helpful! For me, it was a reflection on different academic experiences and how I can use these in my transition to university level work. The assignment is also marked as if it was a piece of university academic work which helped me understand how learning will be different at university. Definitely make the most of this opportunity – it really helped me get a head start!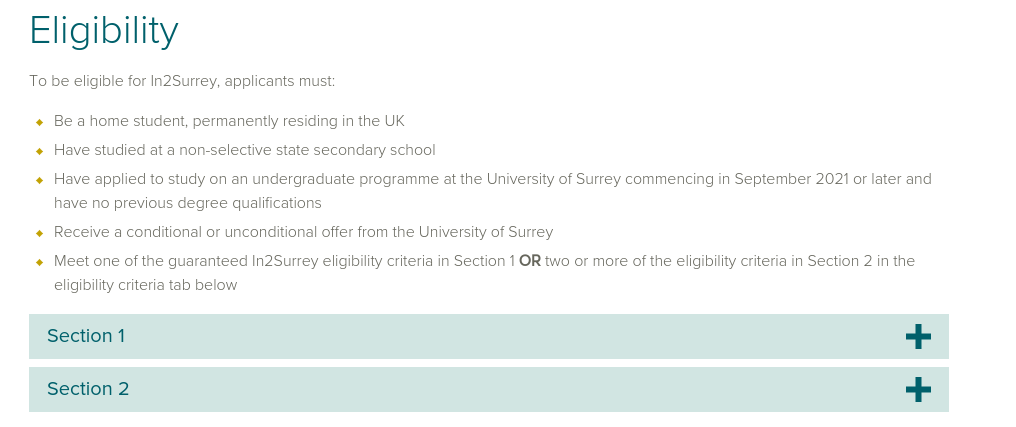 I would recommend the In2Surrey scheme to anyone! As someone who experienced a low socio-economic background from a poor achieving school this really meant a lot to me as it enabled me to access an aspirational career like Veterinary Medicine. I really loved how Surrey views everyone as an individual and took into account all of the factors that may have affected my journey – this is something I've found while studying here as well. Applications are open now!
All the information you need to know can be found here. You can also find more information on the Widening Participation and Outreach team's instagram @surreyoutreach.