Find out what makes the University of Surrey stand out from the rest and why you should consider us when going to University.
To introduce myself – I'm Joao. In my final year studying BSc Economics at Surrey University, I work as a Campus Ambassador for JP Morgan. I recently finished my one-year industrial placement as an Economist for the British Government's Department for Environment, Food and Rural Affairs (Defra). I also had the opportunity to work as a Private Secretary to the Minister of Environment and Biosecurity.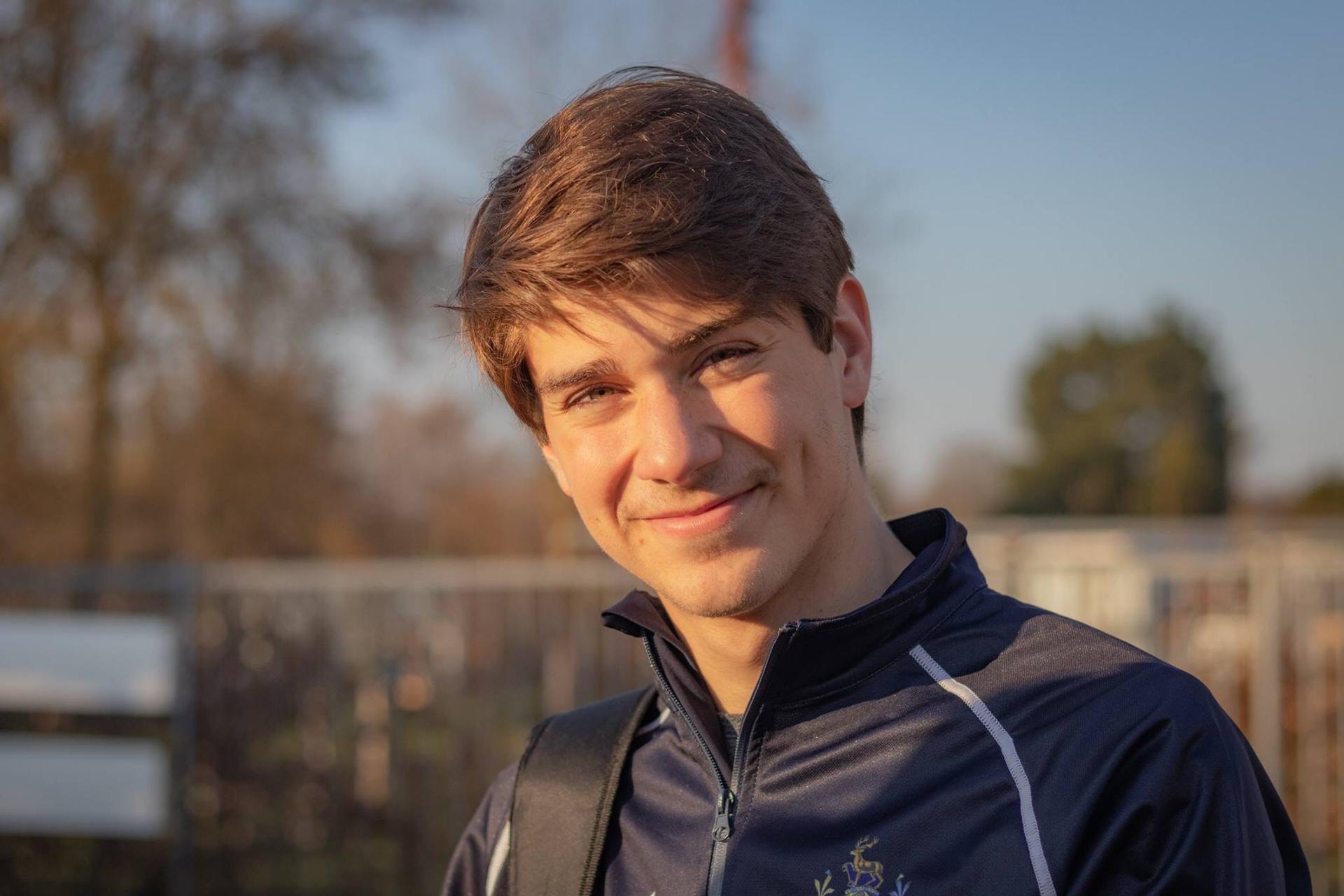 Exceptional teaching – learn from the best
On our Economics BSc (Hons), you'll acquire skills highly sought-after in today's challenging economic environment, as private and public organisations strive to solve increasingly complex problems. Our teaching is at the forefront of the field and is influenced by real industry insights. All academics within our School of Economics are research-active, and some are advisers to world-renowned organisations.
Within the team of our academics, two staff members currently hold positions as government advisers, so we can ensure that our expertise is up-to-date. All our staff incorporate their research and professional experience into their teaching, especially at the postgraduate level. All our staff are permanent, enabling them to be fully committed and invested in their modules.
The student experience at the School of Economics is vital to the success of our courses, and you'll be encouraged to express yourself and develop to your full potential. We encourage a dialogue between our staff and students, listening to your input and using it to help shape the way our courses are run. Our academic team teach with a hands-on approach, and the School will support you throughout your learning, both during and outside of lectures.
Learn more about our teaching.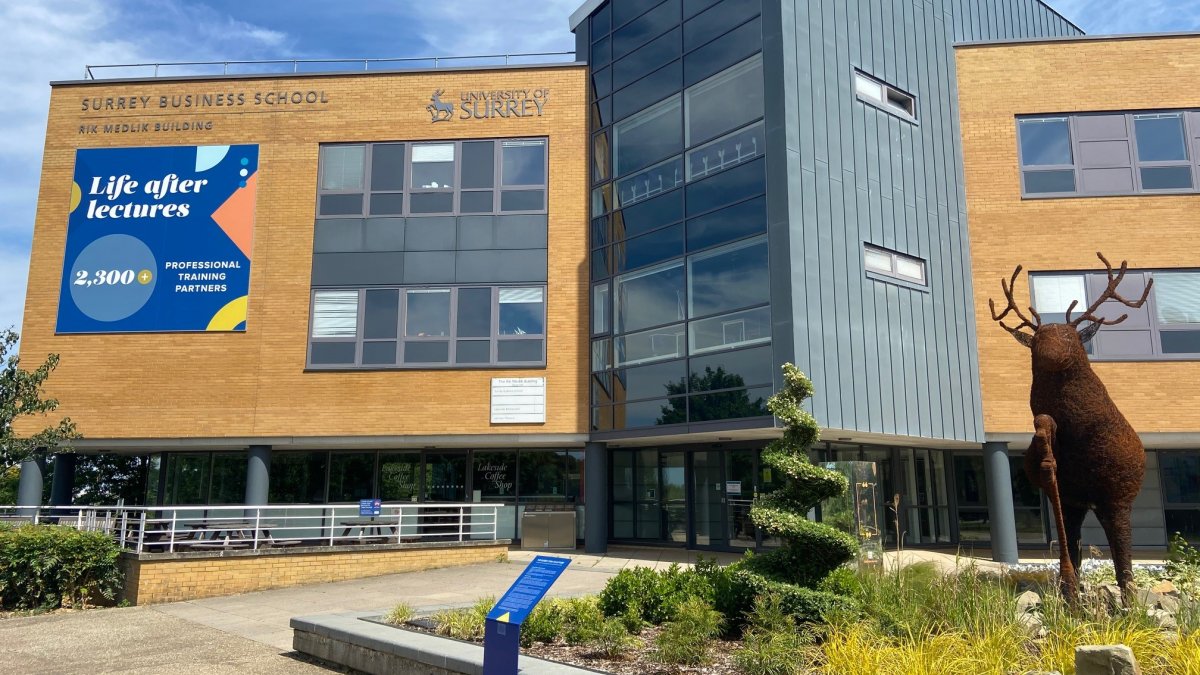 Employability – opportunity abounds
Studying at Surrey will give you the tools and opportunities needed to thrive in your future career. We're proud to have a superb record for graduate employability. For example, 93 per cent of our 2017 graduates were in work or further education six months after they graduated, as revealed by the Higher Education Statistics Agency.
We also offer award-winning Professional Training Placements, which prepare students for roles in various sectors. We deliver on jobs, too. Surrey was named the University of the Year for Graduate Employment in The Times/Sunday Times Good University Guide 2022. A Placement provides students with a unique opportunity to gain skills specific to their subject or industry of choice and the employability skills required for real-life work. It also increases their knowledge of an industry or sector, allowing them to make better-informed decisions about future career choices.
It is also worth noting that many employers use placement opportunities to recruit into their graduate jobs. In a competitive graduate market where employers are looking for both high academic ability and relevant work experience, just knowing you have professional work experience to demonstrate to graduate employers alongside your academic record will keep you ahead of the competition. Our Employability and Careers team will encourage you to be proactive and apply for your industry placement by writing a CV and cover letter. More importantly, your School or department will appoint a senior tutor for Professional Training who will work with you from the application process to completing your placement. This is an academic member of staff responsible for delivering the Professional Training scheme and supporting you at all journey stages.
The University also provides a Professional Training coaching scheme, where you can be paired with a student who has recently returned from their placement. That way, you will have friendly support from someone who went through the same placement-seeking process and who will prepare you for the world of work. Also, as some placements abroad may involve learning and communicating in a language other than English, the University has support available to help you develop your language skills.
Find out more about our employability and careers services.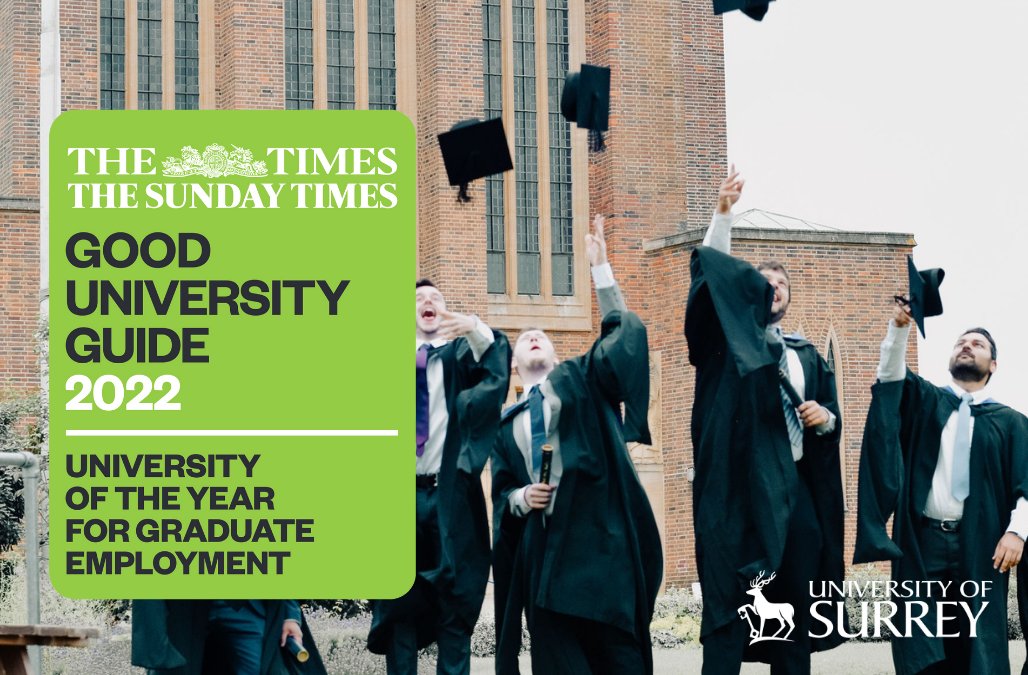 Life in Guildford
Our University is situated in the vibrant Surrey town of Guildford. Our charming location offers an array of cultural sights and modern attractions to enhance your student experience. There is plenty to discover, from lively nightlife and entertainment venues such as G-Live and the Yvonne Arnaud Theatre to the hundreds of shops and restaurants. What's more, is Guilford is just a short 30-minute drive to London Heathrow airport and a 34-minute journey to London by train.
Surrey is known to emphasise the social life of students and always care about how you spend your free time at University. The student union offers more than 140 societies based on any hobbies and interests students have and clubs for all kinds of sport that a student might want to take up.
Explore what Guildford has to offer.