You're moving to Guildford in less than a month and you're not sure what to pack. Fear no more! I'm Elena, a third year Business Management student and I'm here to help you.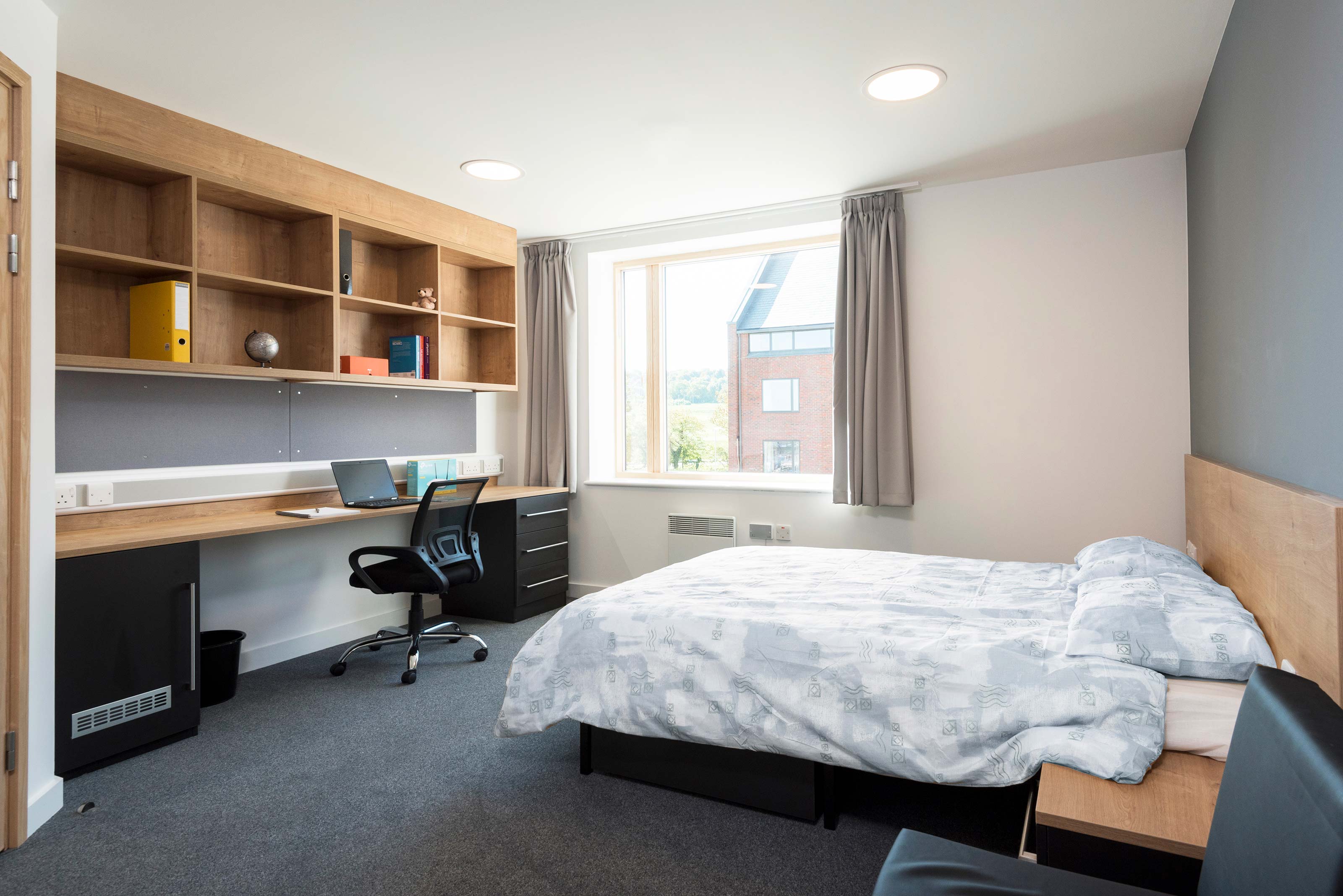 Whether you're staying on campus or in private accommodation, it can be hard to know what to bring to uni. Here are a few things you should consider getting:
Recognizable tableware
Most people will turn up to their new shared kitchen with white plates and bowls, so it's helpful to bring different coloured or patterned tableware. That way you'll be able to easily identify what's yours and avoid confusion – especially if you're in one of the bigger flats!
Games
Card games and board games will definitely come in handy. In the first couple of weeks, they can be a great way to break the ice with your new friends – maybe you can invite your course mates over to play Monopoly? In later weeks they just provide excellent entertainment!
Costumes
On Wednesdays, most Surrey clubs and societies go out to our on-campus nightclub, Rubix. Lots of these clubs will plan pres or bar crawls which involve fancy dress (that means costumes). So if you have any costumes or bits of them which you might think you could wear on a night out, make sure to pack them! You'll make use of them earlier or later!
Formal Clothes
I didn't pack any fancy dresses (not to be confused with "fancy dress") when I first came to uni but it's so useful to have some nice shirts or dresses with you! You're bound to have society/club dinners and balls at some point. Smart clothes come in handy for interviews too – whether online or in-person, you should look professional.
Things That Remind You of Home
Living alone for the first time can be a hard time. I'd recommend bringing some objects that remind you of home to help with homesickness and to make your room feel homier. You could bring some of your favorite pictures to decorate your new room (this is probably the best option for overseas students who don't have that much space to pack), or maybe a plushy or your country's flag.
Cupboard Essentials
Moving in is hectic. You have to get all your boxes (or luggage) into your new room, unpack everything, make your bed… Maybe you won't have time to do a big shop on your first day at uni, so make sure you get some cupboard basics before you move in. This is also useful because with so many people moving in at once, supermarkets may have very little stock left of certain items during moving-in weekend. Get your salt and pepper, tinned tomato, pasta and whatever else you consider essential.
Medicine
You know what you need, but if you haven´t thought about it yet, pack some basics like flu medicine, paracetamol and throat lozenges. You never know when you'll need them. You might also want to include some band aids in your First Aid Kit.
8. Snacks
This is not something you need to pack necessarily; you could get it after moving in. It's nice to have some sweets to offer to your new flatmates or any friends that come over, and great to have some easy food to eat when you get back after a night out.
9. Home Food
I recommend bringing some frozen food made by your family if you're able to. It's super useful to have in the freezer ready to go – plus it'll save you some cooking and remind you of home! If not, you could also bring some snacks you can only get back home (especially for overseas students).
10. Flip Flops
Comfy shoes to walk around halls are a must! Flip flops will be especially useful if you're sharing a bathroom.
I hope you've found this list useful!